Hey guys. I hope you all had a great weekend!!! After much craziness my family and I spent the weekend moving into our new house and we have WiFi now so I can blog again! It's so much easier to function when your computer, clothes and belongings are all in one place not packed away. The move is all done but the house renovating has just started. There is so much wallpaper to tear down its unbelievable. I will be recapping some of that in the coming days! Now onto the outfit!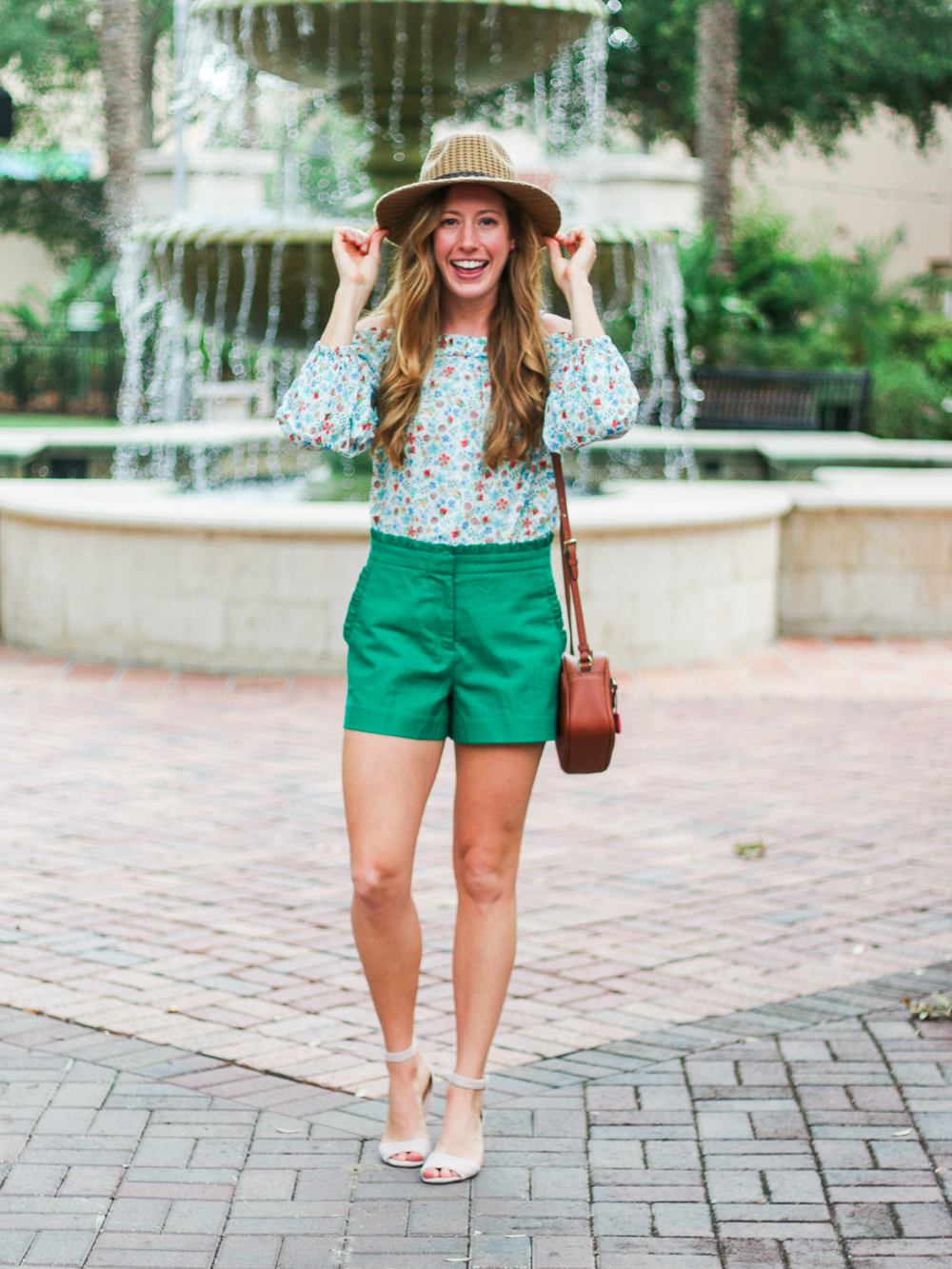 J.Crew Top | J.Crew Shorts | J.Crew Shoes (similar here and here) | J.Crew Bag | Similar Hat
I promise this post is not sponsored by J.Crew, I have just been loving so many of their pieces lately. It's hard to turn down a sale when you want everything their sending my way through email. One of the first pieces I ever purchased from J.Crew is my beloved bag. It's definitely an investment piece but it's a classic and I can wear it year round as a neutral.
Over the years I've made a conscious decision to only buy bags, preferably all leather, that will last me years to come. It may mean paying more up front but in the long run I save money and own less unnecessary bags. They just released the bag in a brilliant yellow color which would match so many of my summer outfits but for now I'm sticking to my classic tan.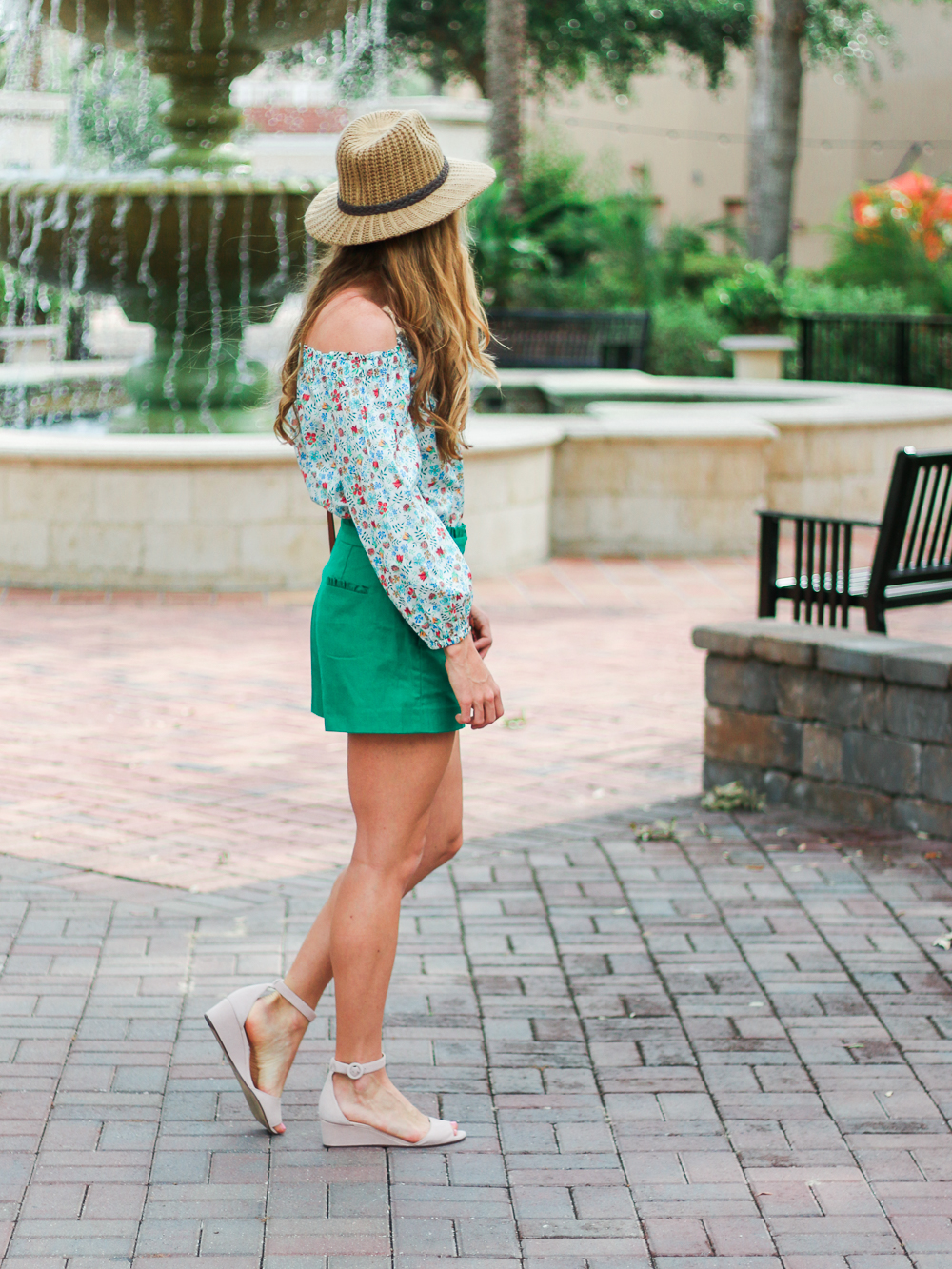 If you don't know already I'm a shorts girl. I'm always on the hunt for a good pair of shorts. I like them in all shapes, colors and different fabrics. While the majority I own are casual shorts I mostly wear on the weekends, it's always great when you find a pair of structured shorts with pretty detailing you love. Look how cute the ruffles on the pockets are! As soon as you slip them on you instantly feel dressed up! I like these so much I bought them in white also but they come in a beautiful light pink and a seersucker pattern.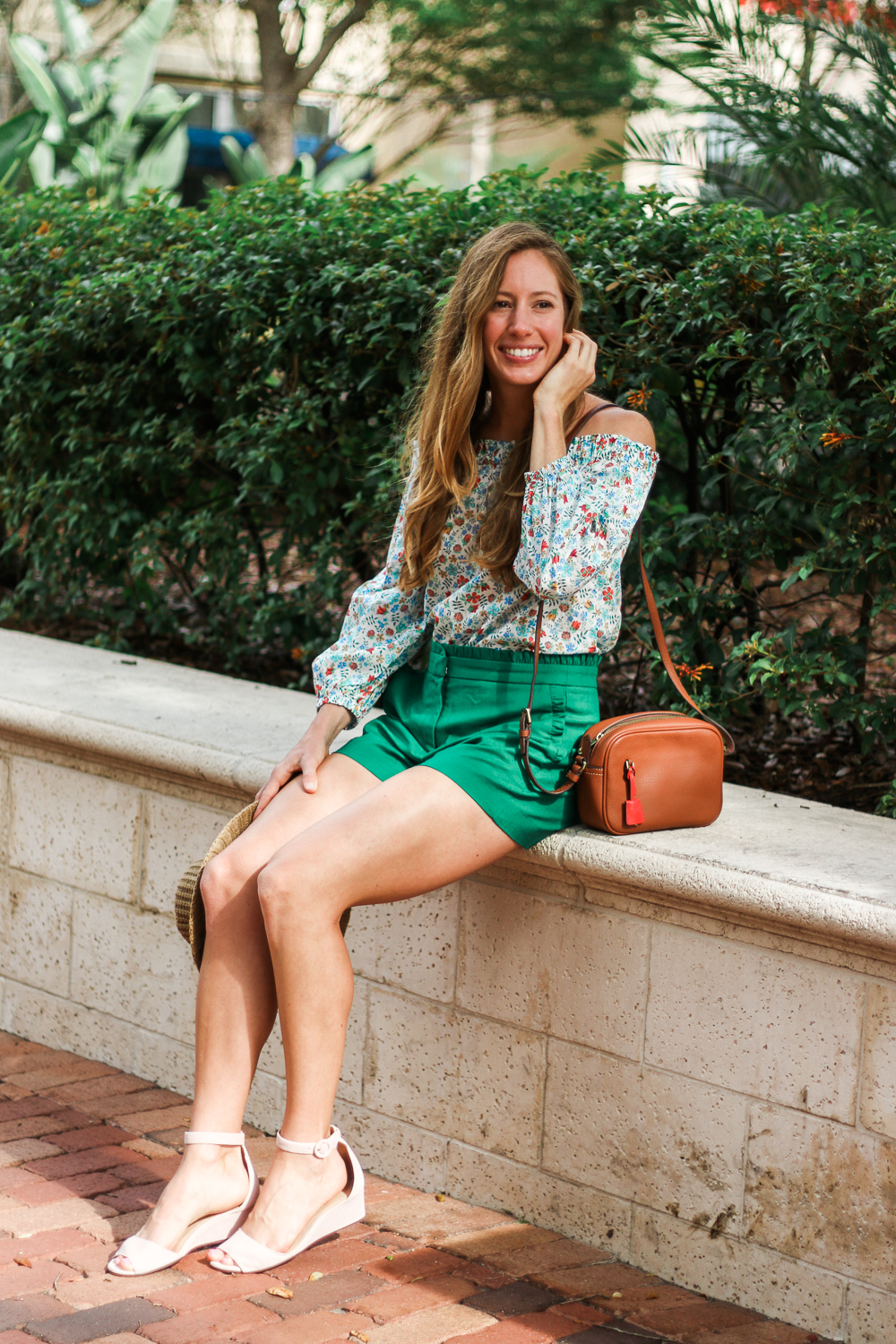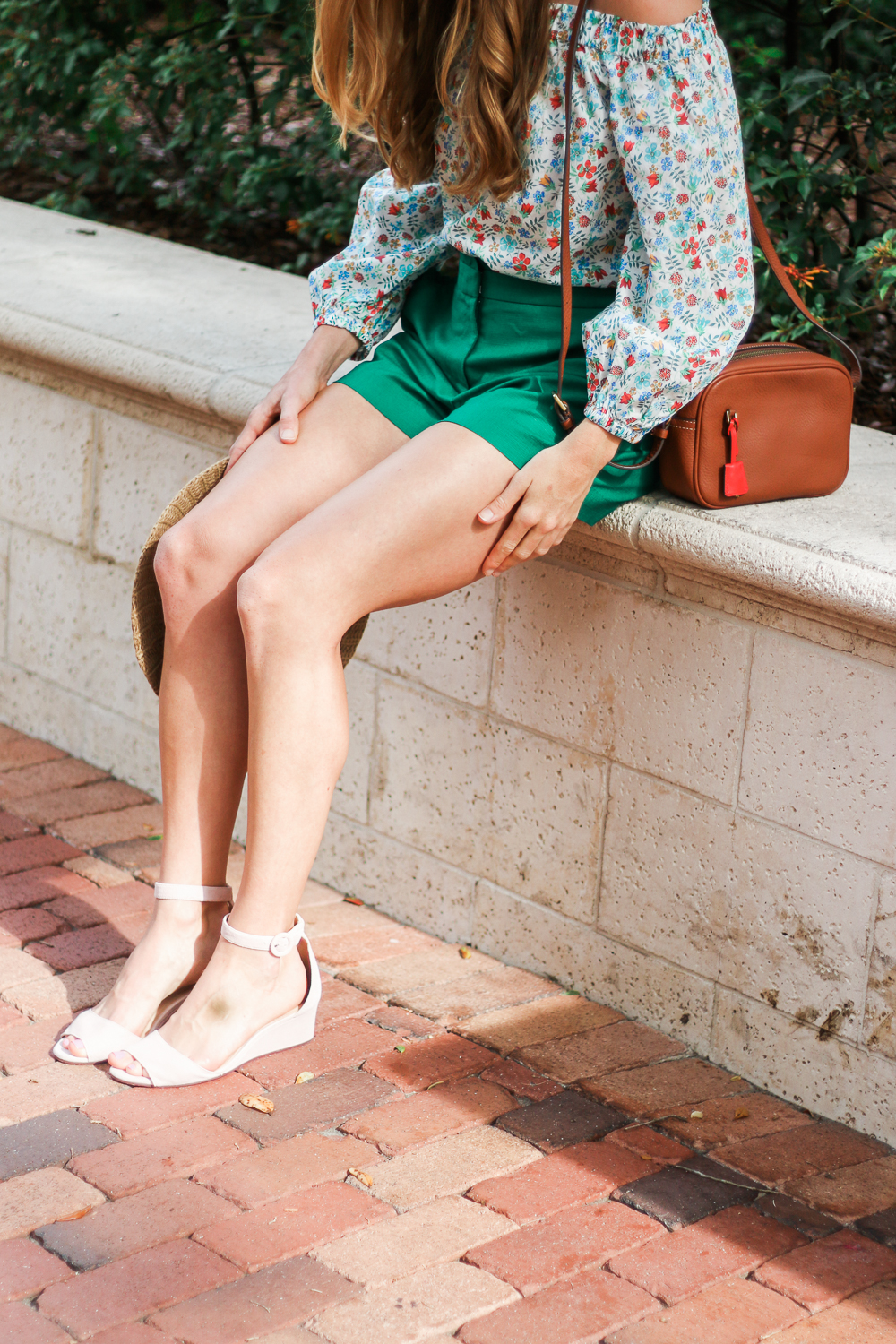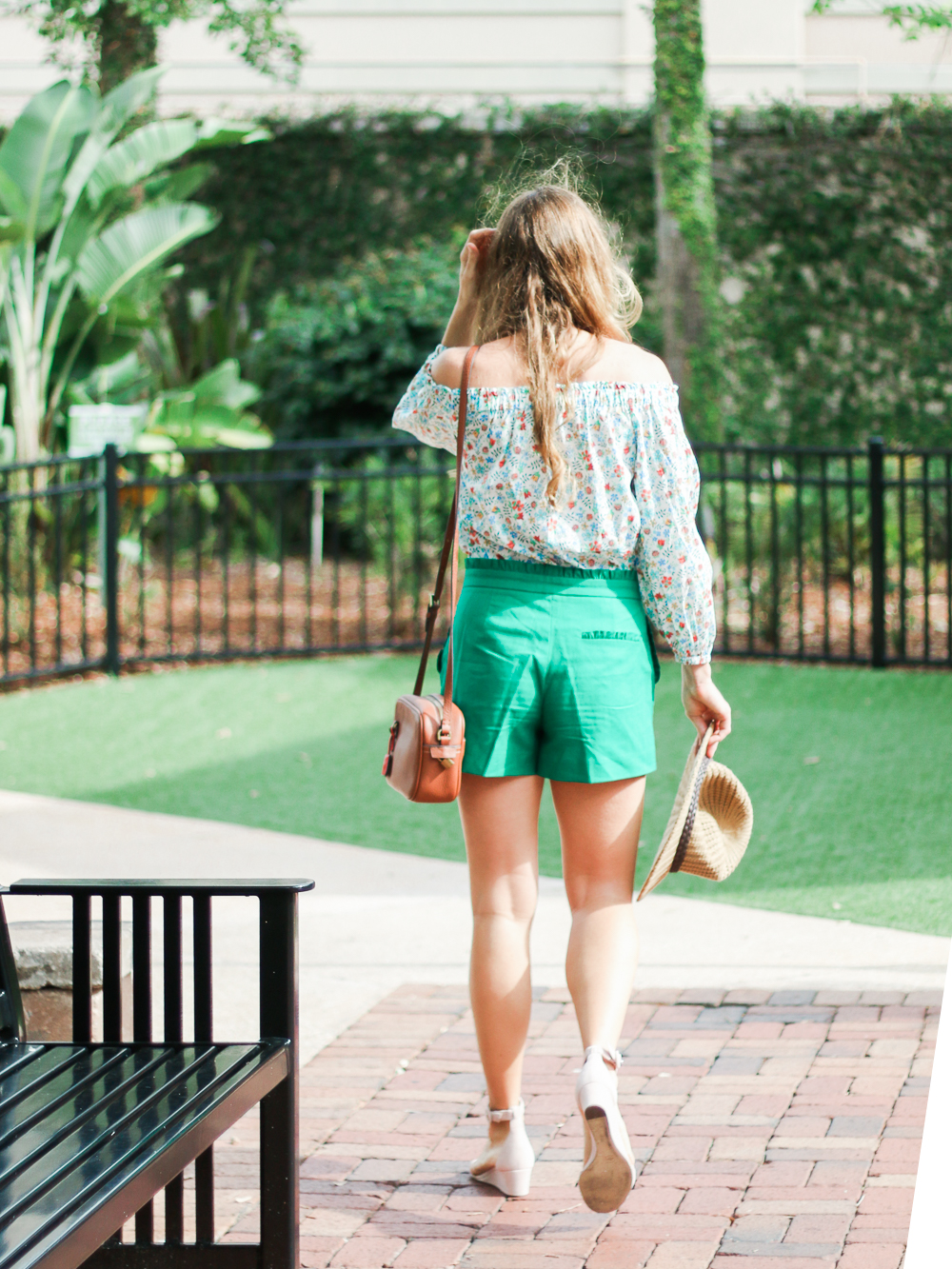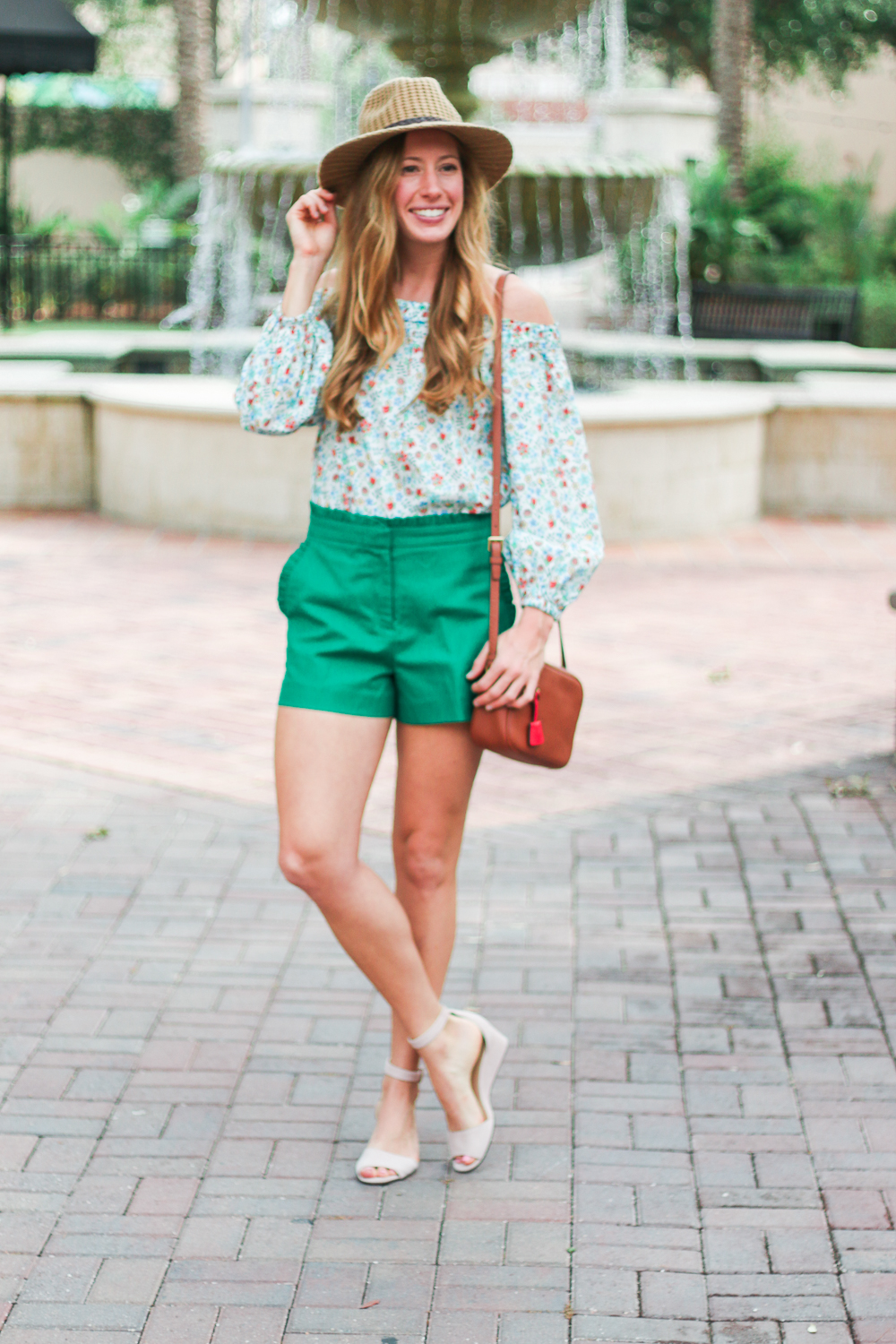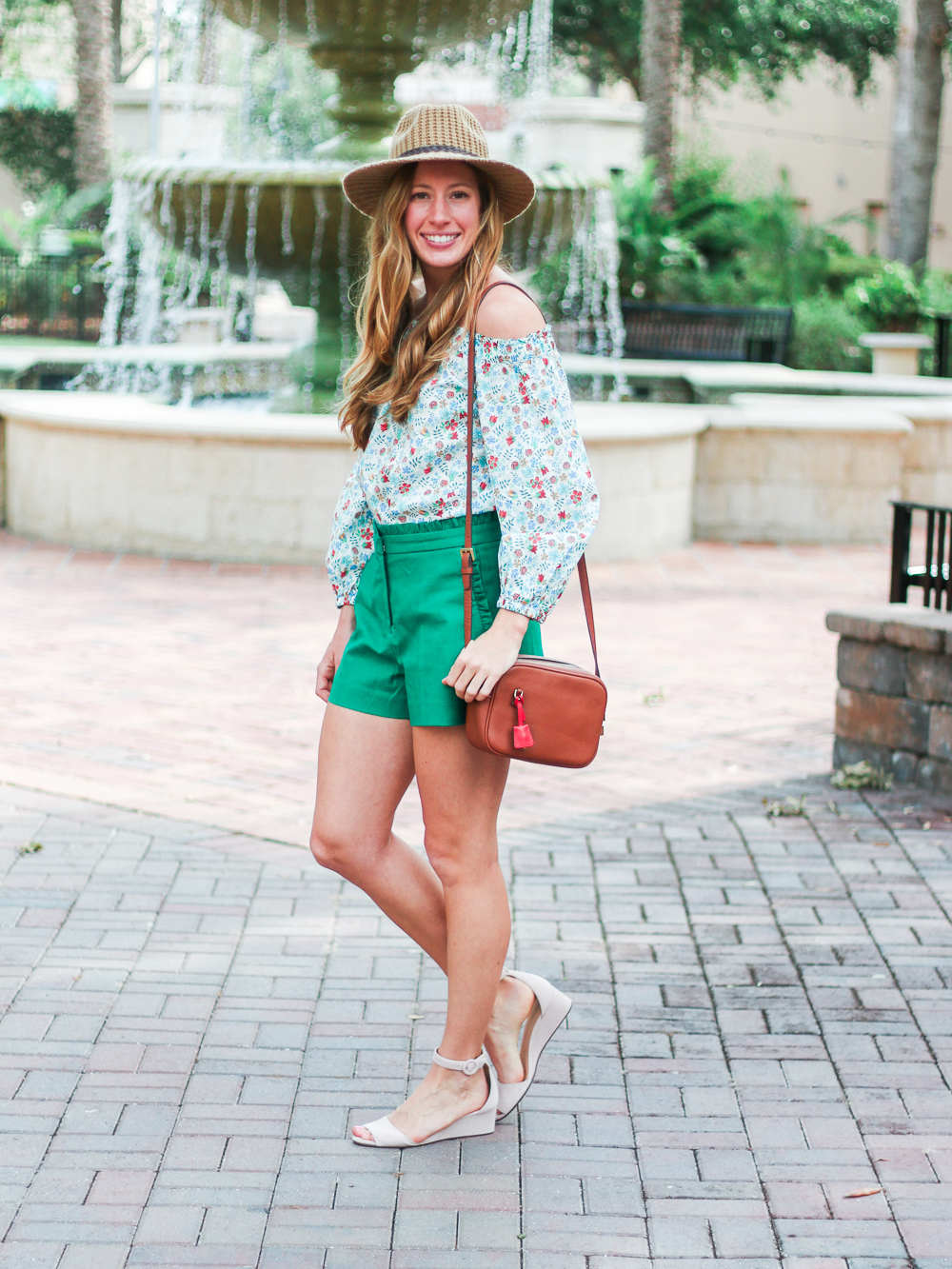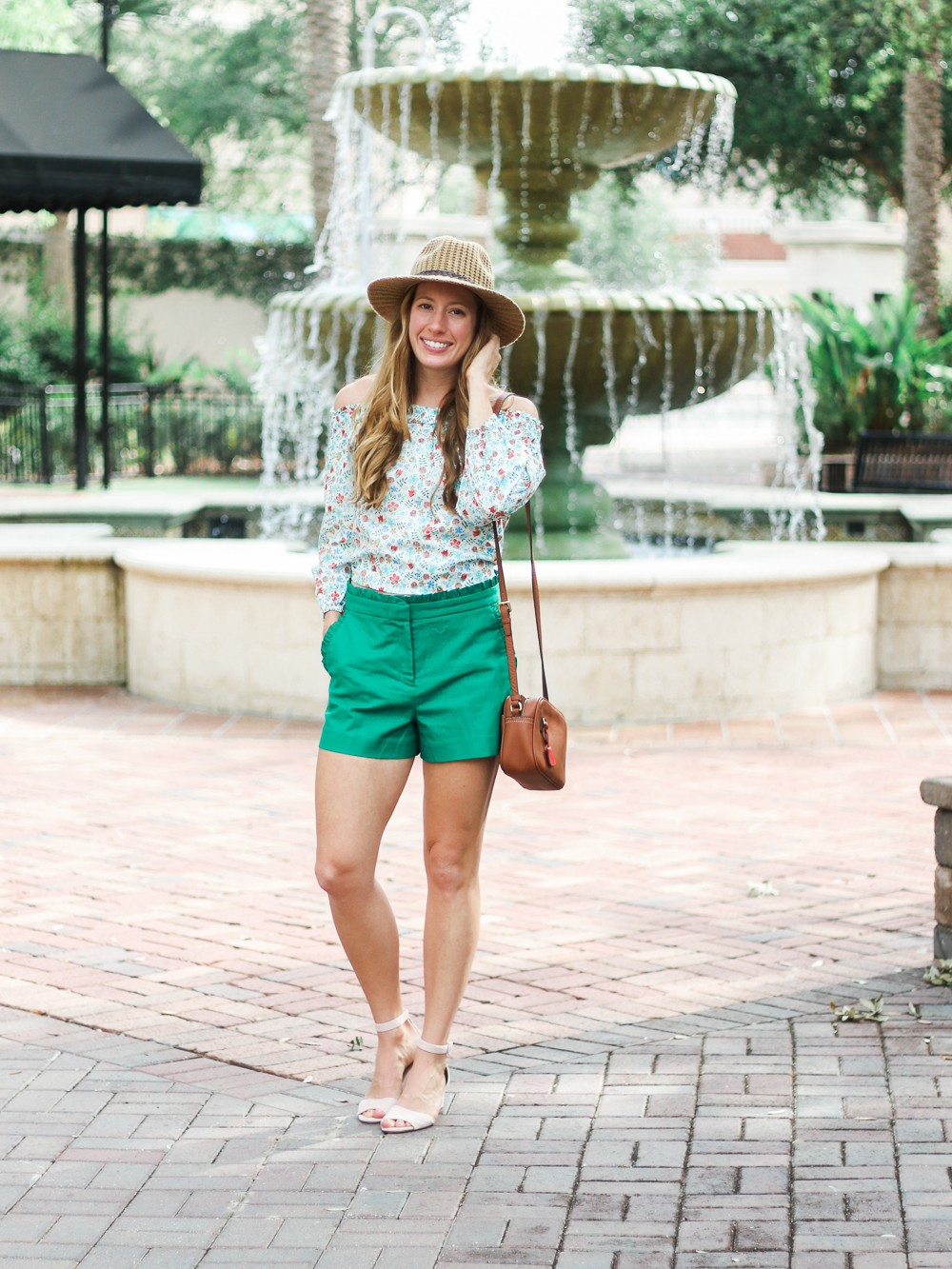 J.Crew Top | J.Crew Shorts | J.Crew Shoes (similar here and here) | J.Crew Bag | Similar
You can see how I last wore the floral top at the gardens here. When I post these outfits I want you to know I really wear them in my daily life! There is no dressing up fancy just for the blog. That would be completely un-realistic and I don't have a budget for that. This is what I wore to church one Sunday morning. I have no problem wearing shorts to church as long as their an appropriate length. If it were up to me I'd wear my distressed high-right denim shorts everywhere but not everyone may agree with my more than relaxed style haha.
I do feel super fancy when I wear a shoe with any amount of heel. These shoes were bought last year during a J.Crew sale and I snagged them for under $30! Their great because they have a low wedge but still give me a heel look without actually wearing high heels. Actually, I've never been a fan of wearing super high heels with shorts, I feel extremely uncomfortable and awkward but I may budge if I owned these pink cutout ones that tie  or these with a slight wedge.
Save
Save