Hey guys! I hope your having a great week!!! Half way there to Friday! You want to know something funny, I have never really been into plants or taking care of them and here I stand in the midst of a garden center. It wasn't until a few years ago when my friend Erin (who has a green thumb) invited me over to help her start her second garden in her backyard. Her first once was so fruitful and growing so many fruits and vegetables. She inspired me to start my own garden. Since then I've never really been able to stop.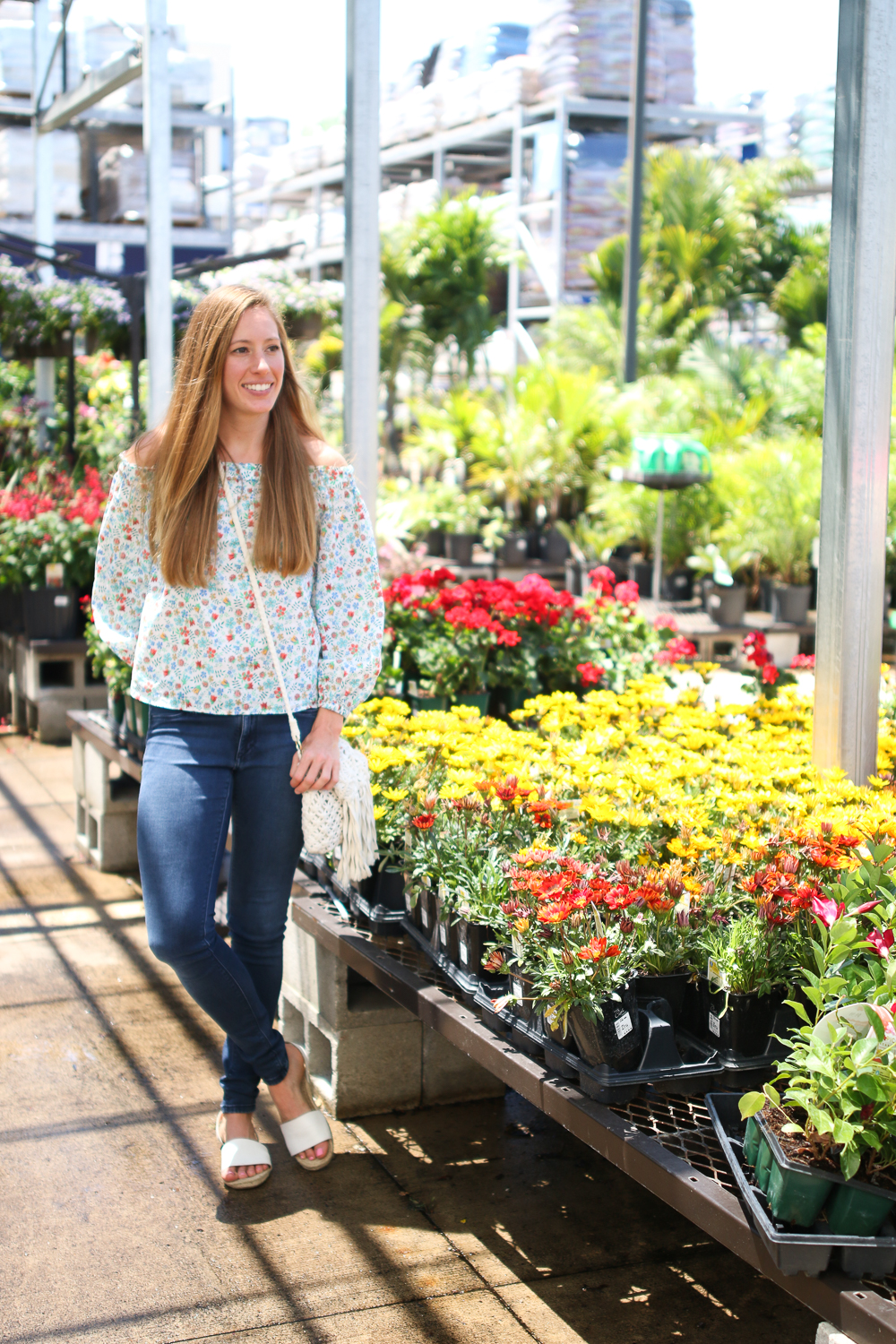 Outfit Details:
J.Crew Top, LOFT Pants, Soludos Shoes, Similar Bag
I am in the midst of moving into a new house and came here on a Sunday after church to gather inspiration. For my new bedroom, I want it to have a more minimum feel and line my bookshelves with succulents to add some color. We also have a screened in back porch at the new place which is exciting.
So many of my plants or flowers have died at my current house because they sat in direct sun almost all day long. I'm hoping we can line the porch with colored flowers in pretty pots and that the indirect sun will hopefully keep them alive much longer. I also have been growing an avocado plant in my Avoseedo and just planted it into a new bright orange pot for the big move. I am so excited to watch it grow and nourish it with the right amount of sunlight.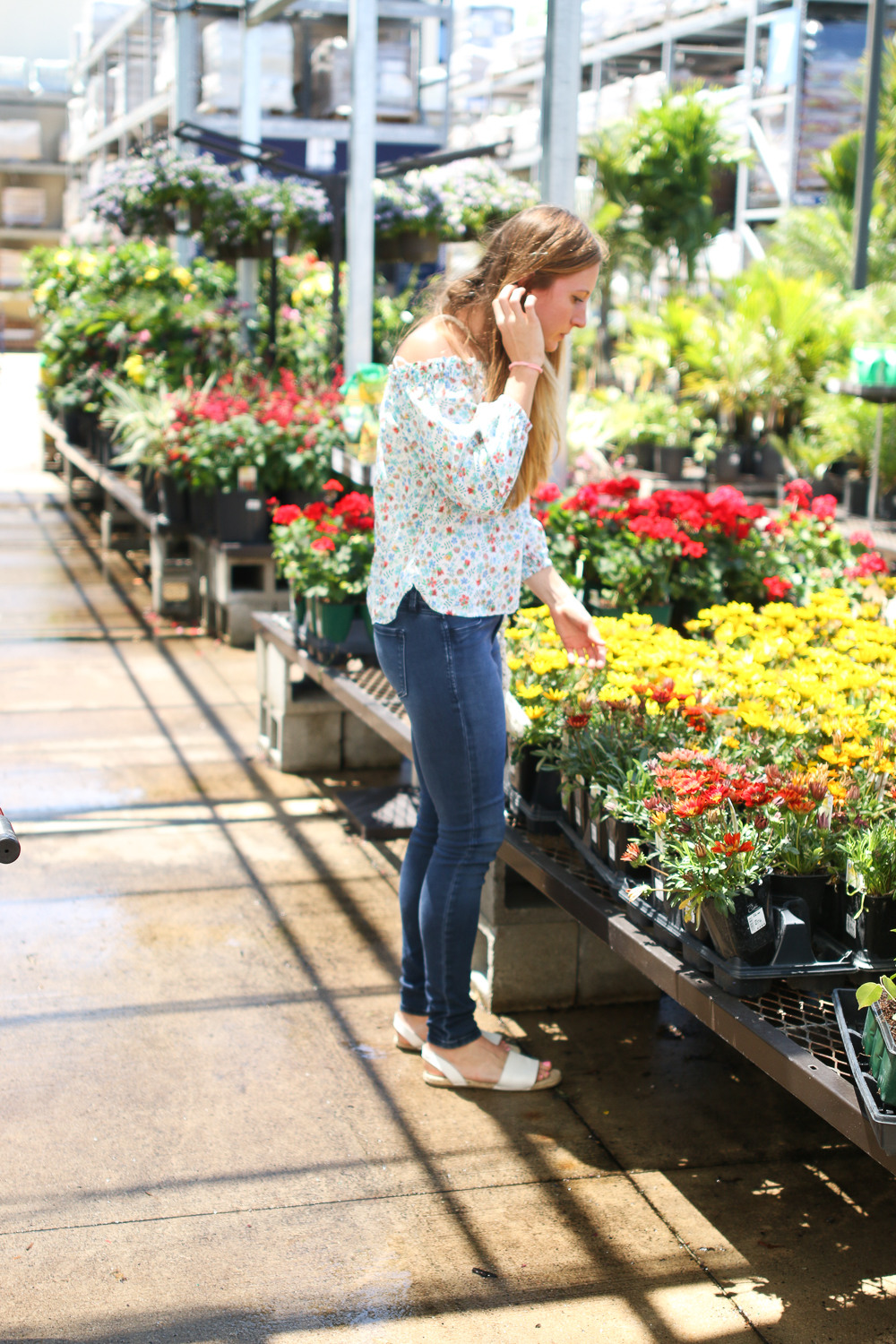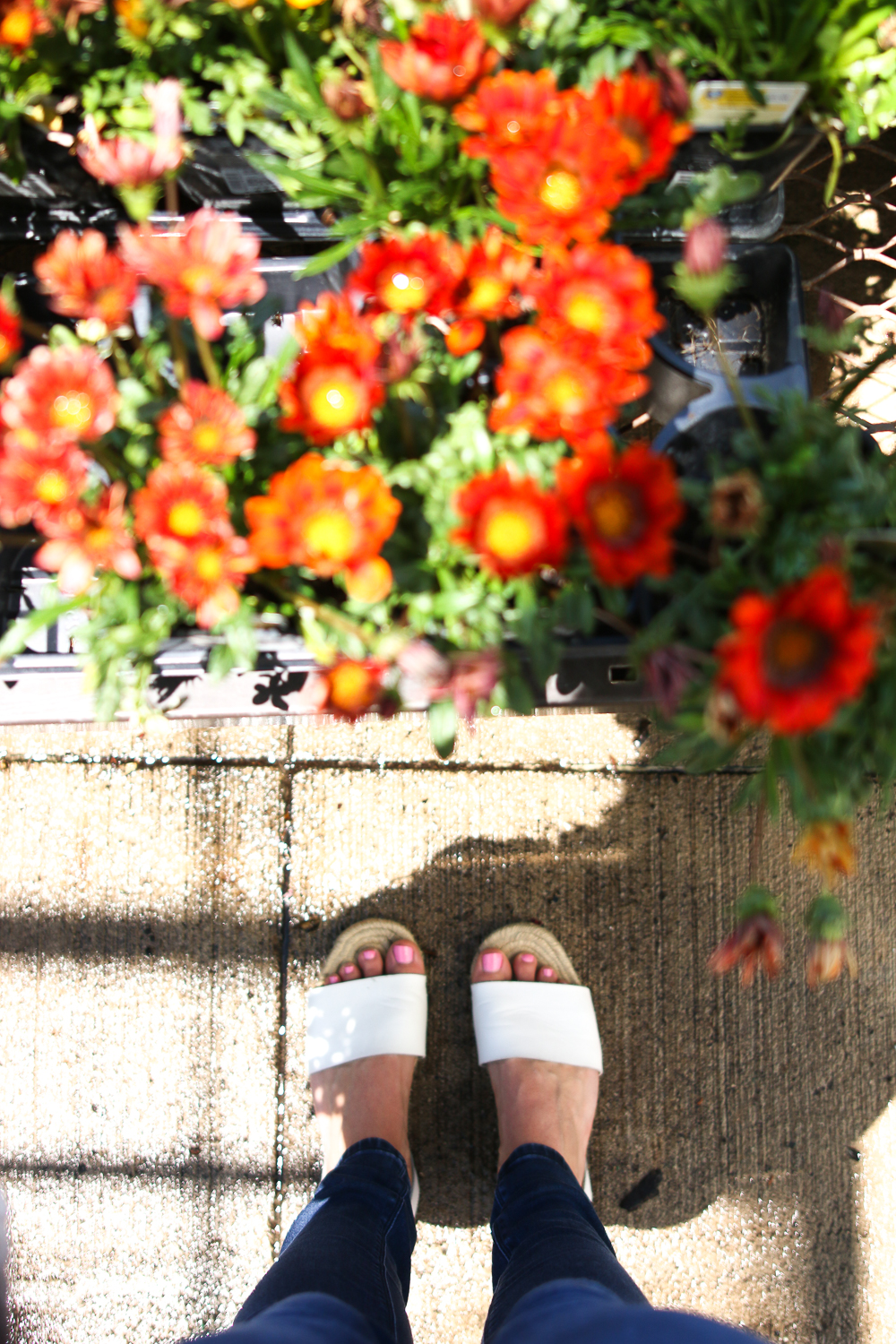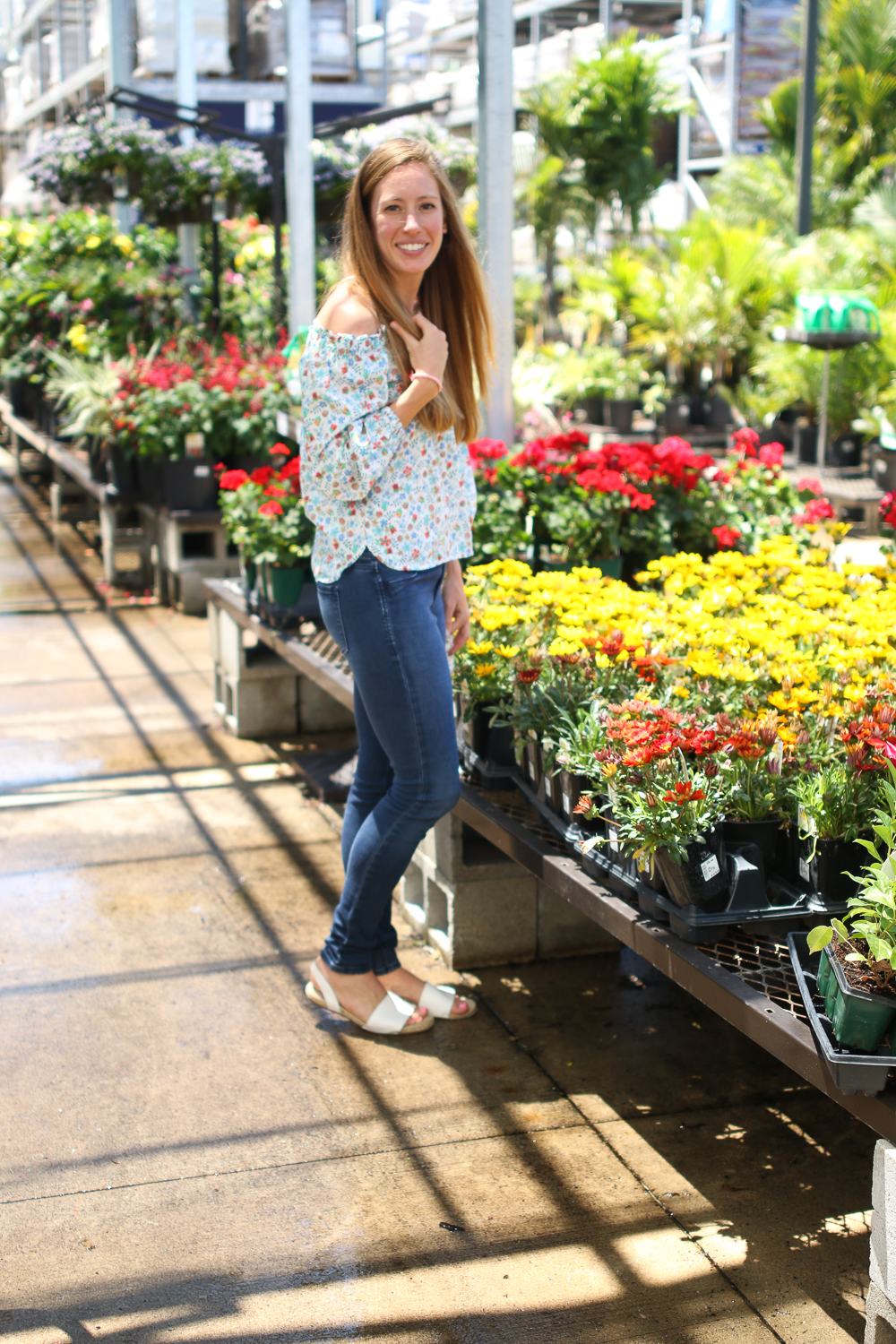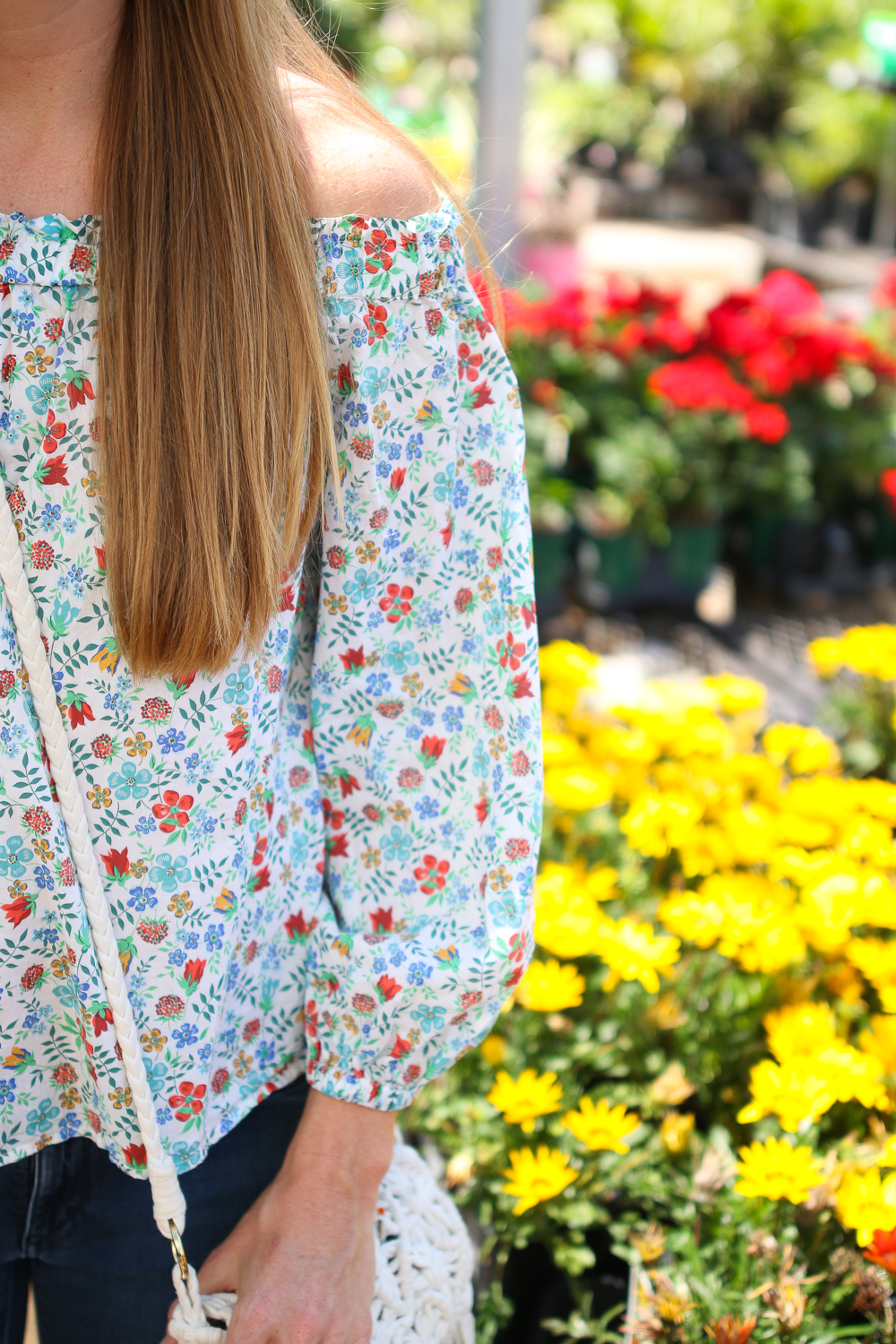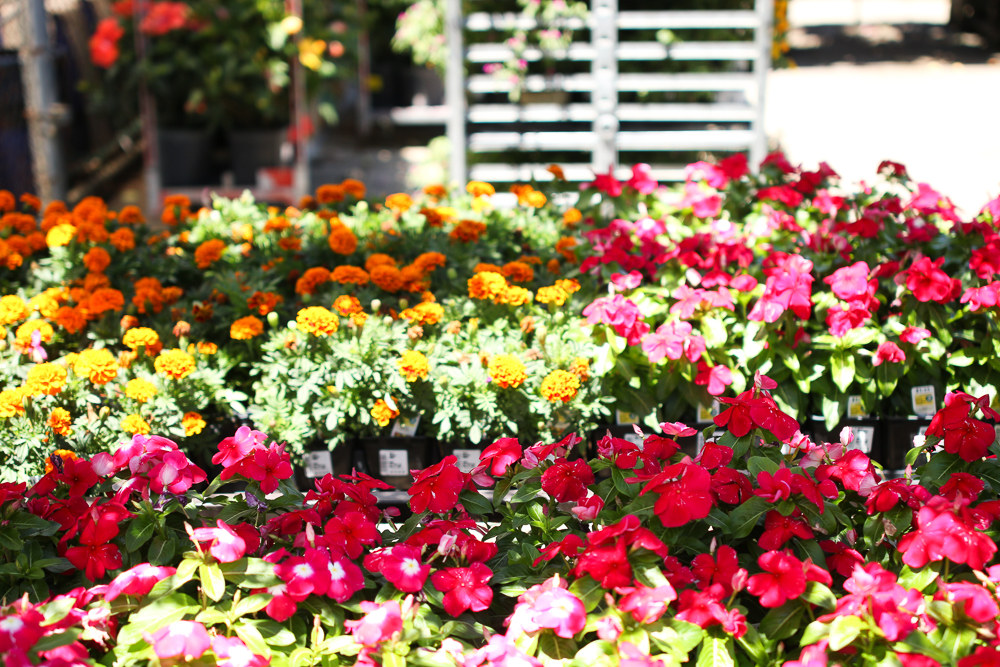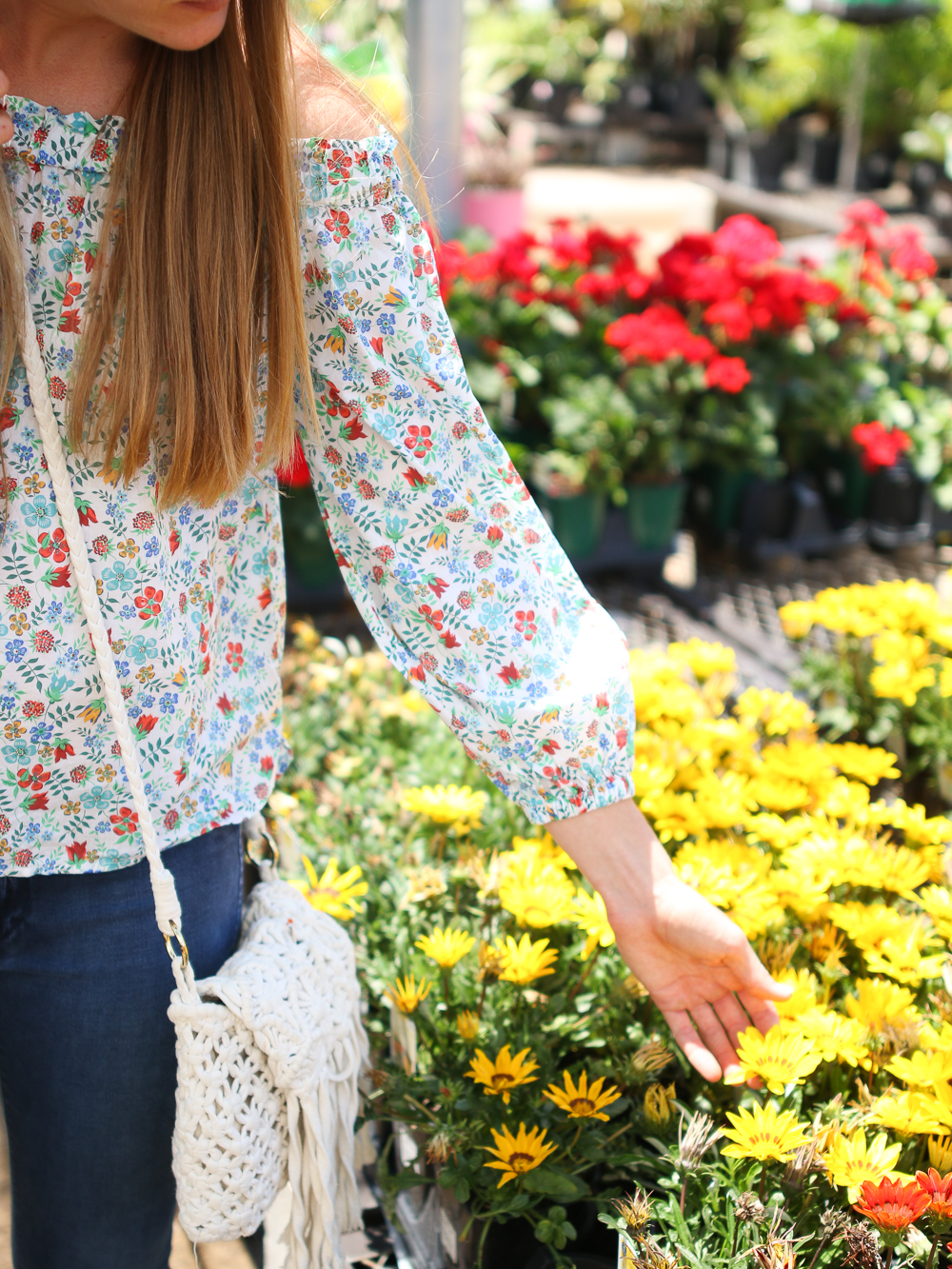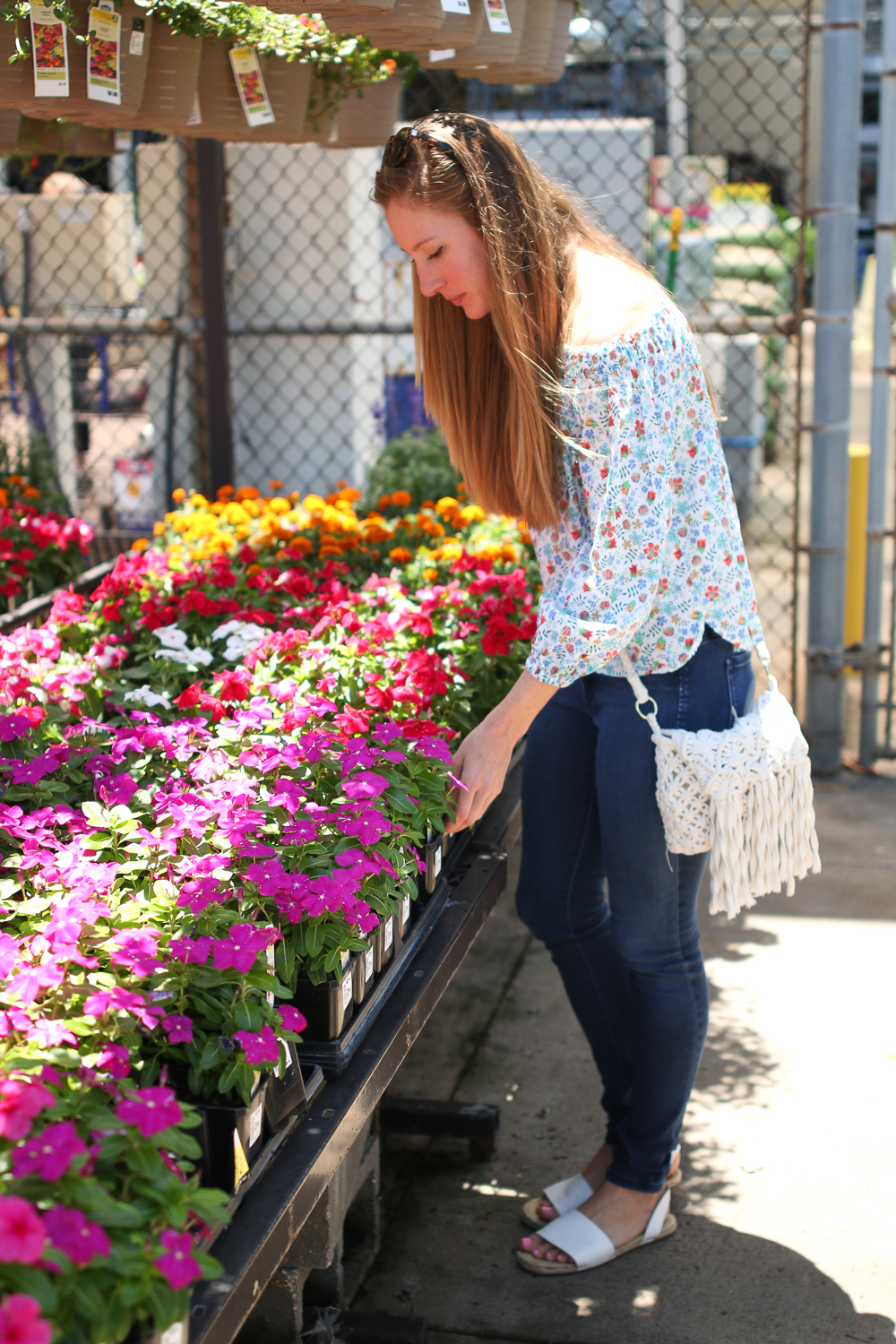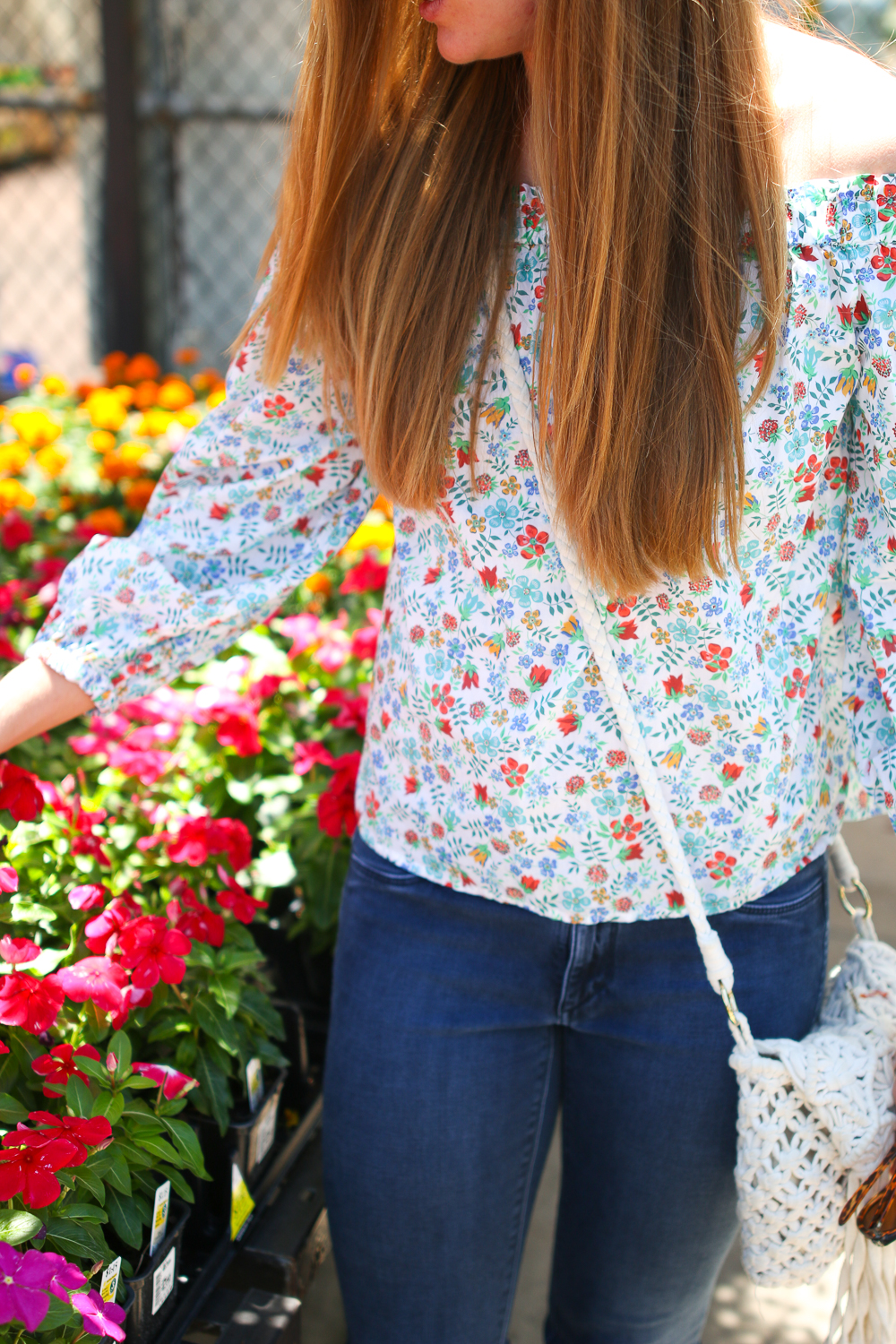 When I ordered this J.Crew top I noticed on the website that their description said the floral print had a mix of buttercup, roses and forget me not flowers. I would absolutely love to twirl around in a giant field of buttercups (most likely wishing it was really Reese's Cups haha). I'm not even sure I've ever seen one in real life. The print on this top was created 20 years ago and they recently re-used it. How fun is that!? I wonder what type of style clothes the print was used on? Can you imagine wearing a beautiful dress printed in this pattern all while spinning in a giant field of flowers. Sounds wonderful! You can read more about Liberty London's archived prints here.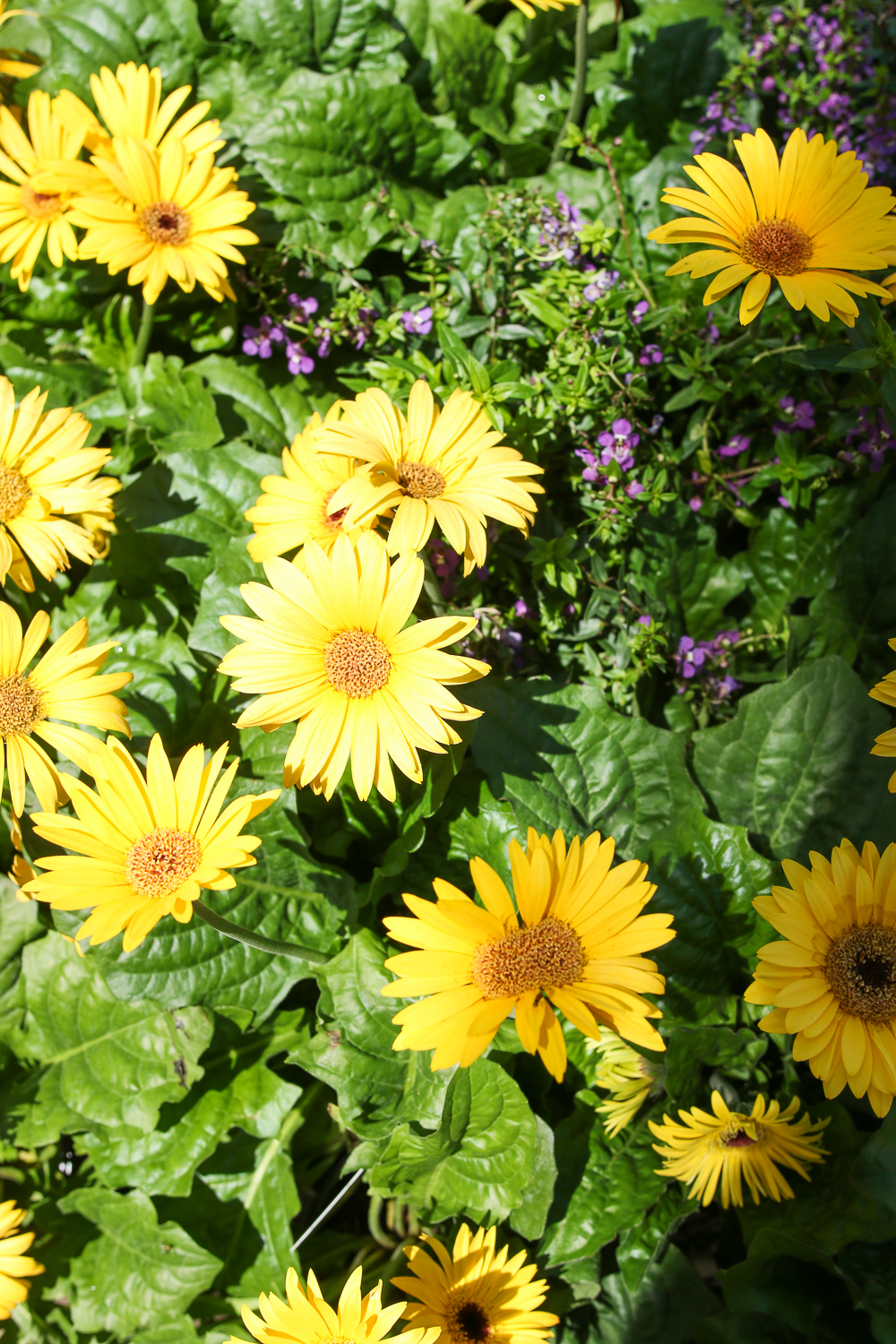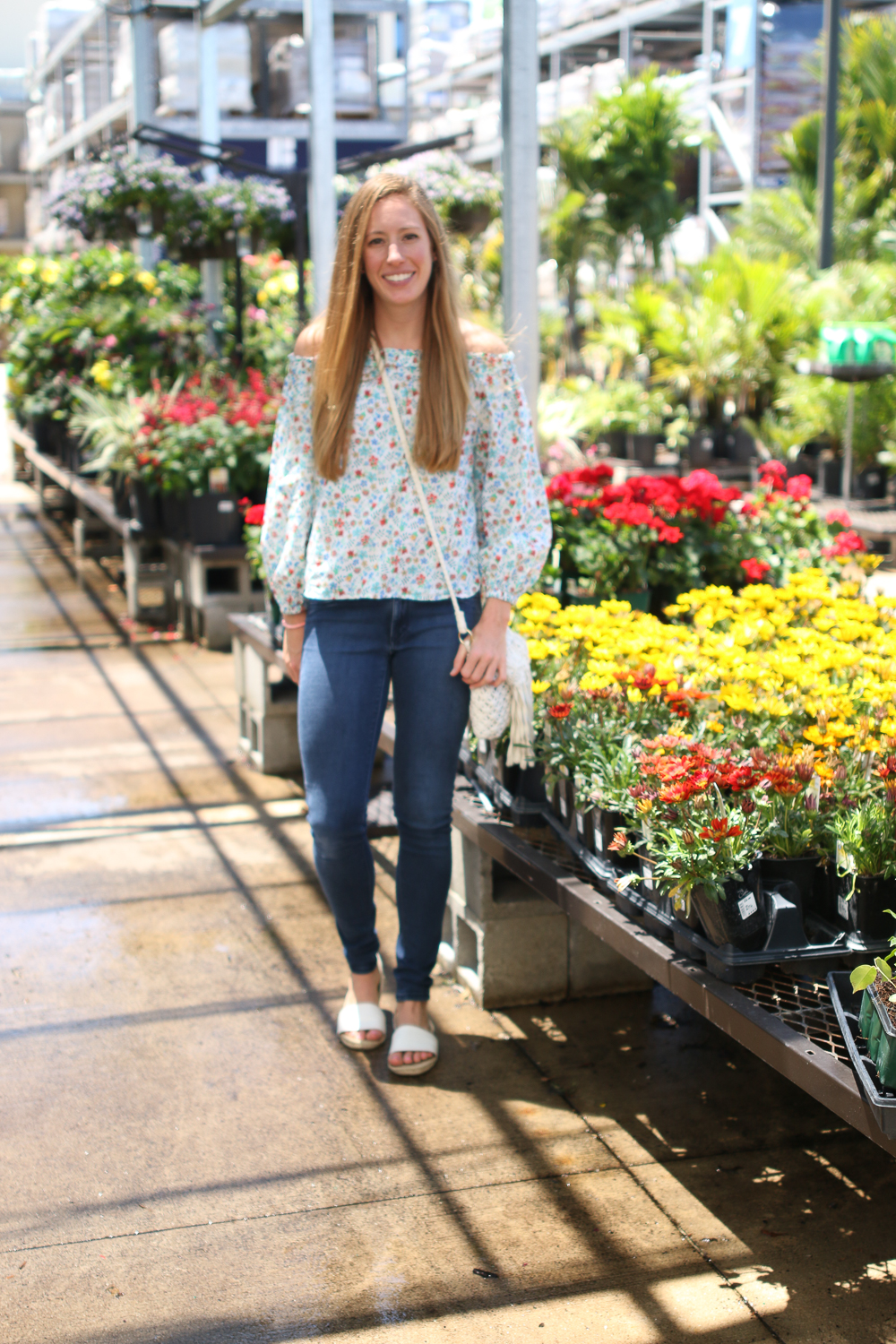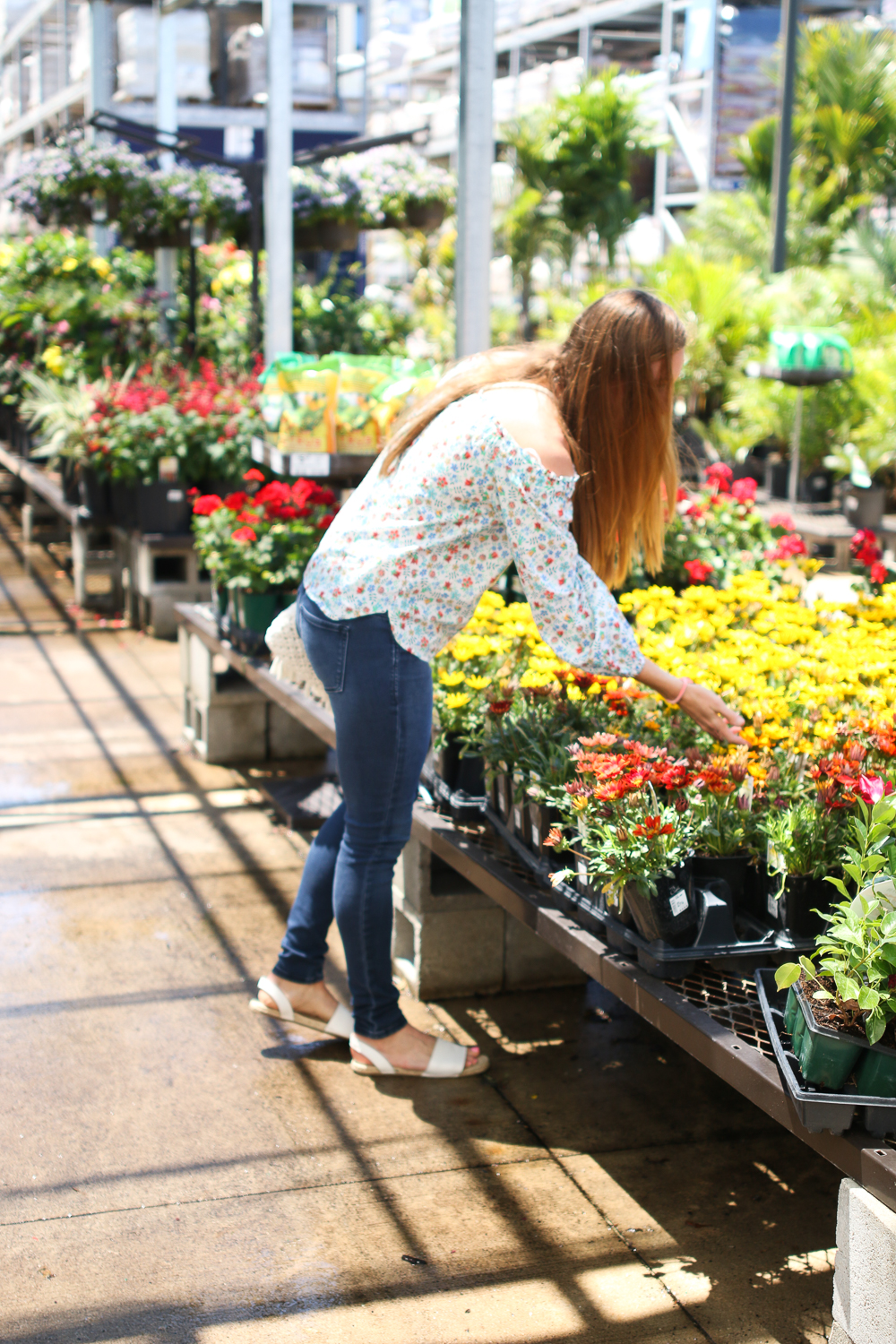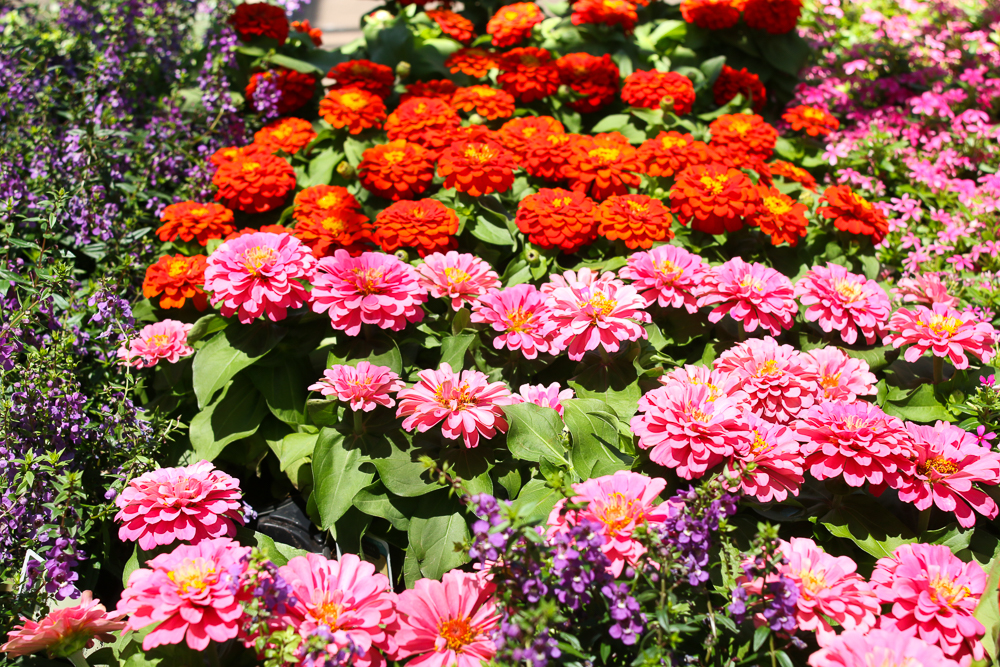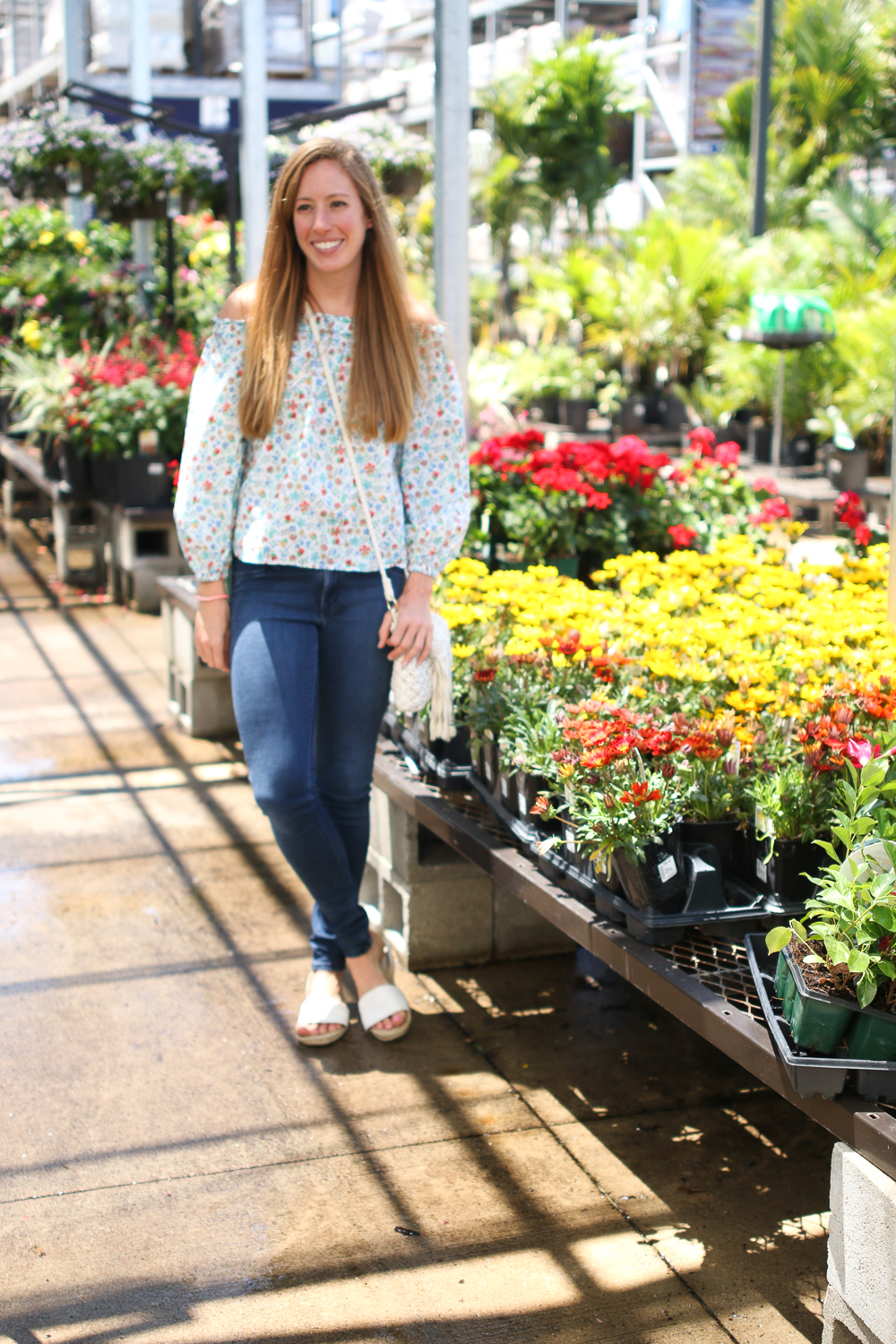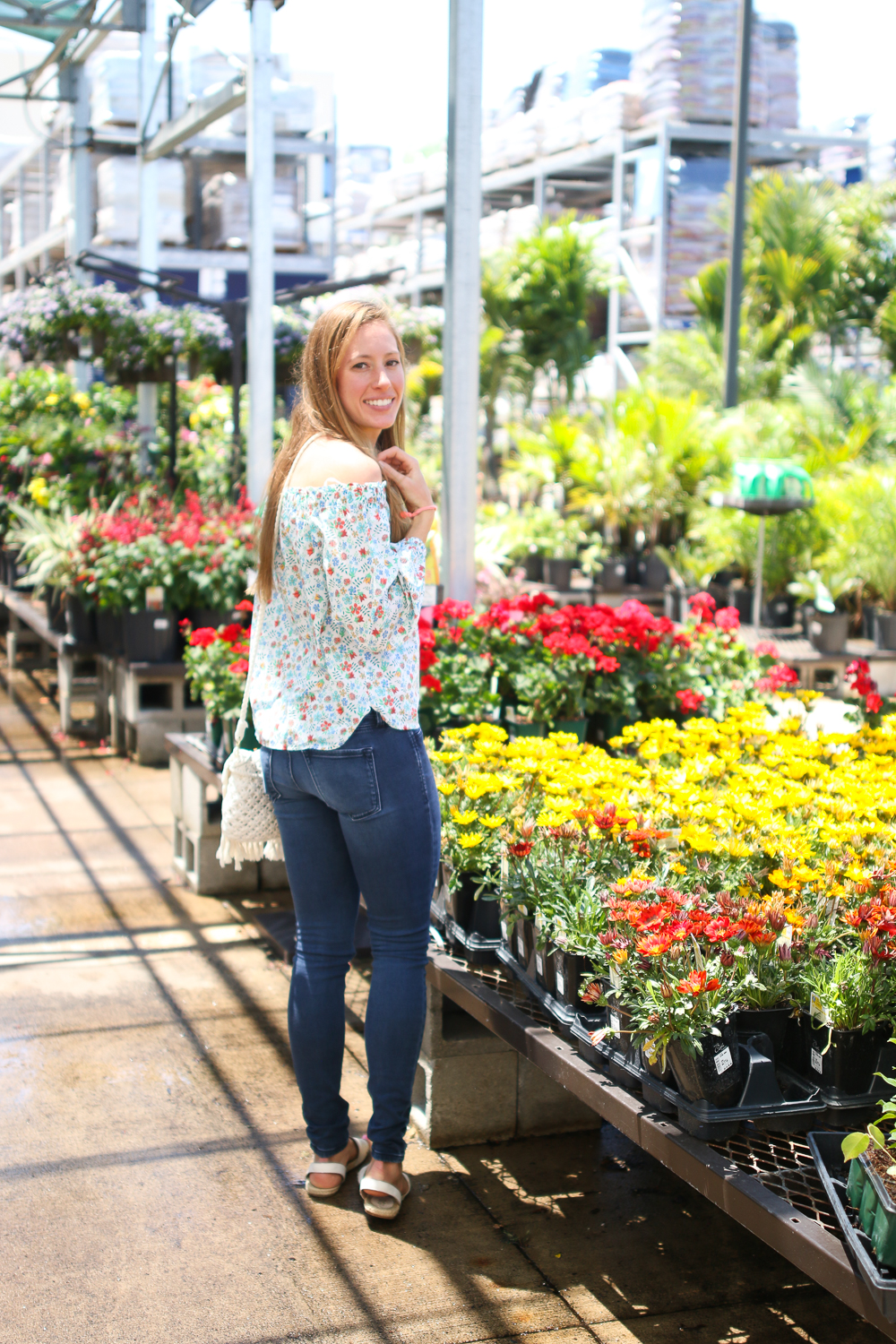 Outfit Details:
J.Crew Top, LOFT Pants, Soludos Shoes, Similar Bag
Man I love this top so much and the material it's really lightweight. I've already worn it with these emerald green shorts and also think it will look cute tucked in with a white skirt for work. The shirt has enough extra material that you can knot it in the back and then pair it with a pair of high-waisted jean shorts for summer.
I will keep you all updated on what flowers or plants I buy and how I decorate with them!
Be sure to follow along with me on Instagram @_Katie_McC.
Save
Save
Save