In this new series, I'm going to show you three different ways on how I styled my new high top sneakers from Target. These sneakers are white which makes them so easy to pair with almost everything in my closet. Heck, if I'm having fun I may even show 4-5 different looks! I find these so much fun to style!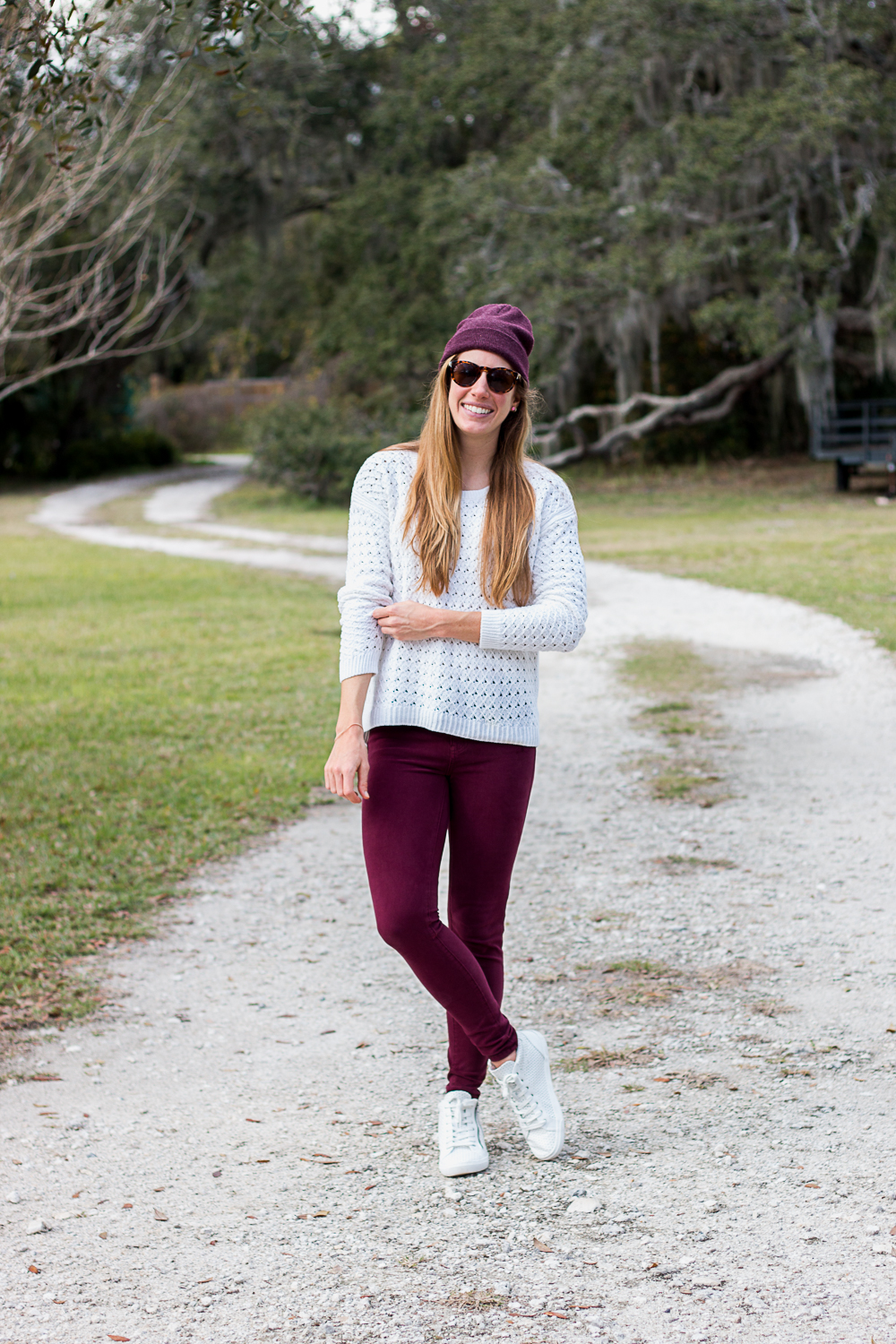 Sweater: Old Navy, Pants: American Eagle, Shoes: Target, Hat: Old Navy (similar)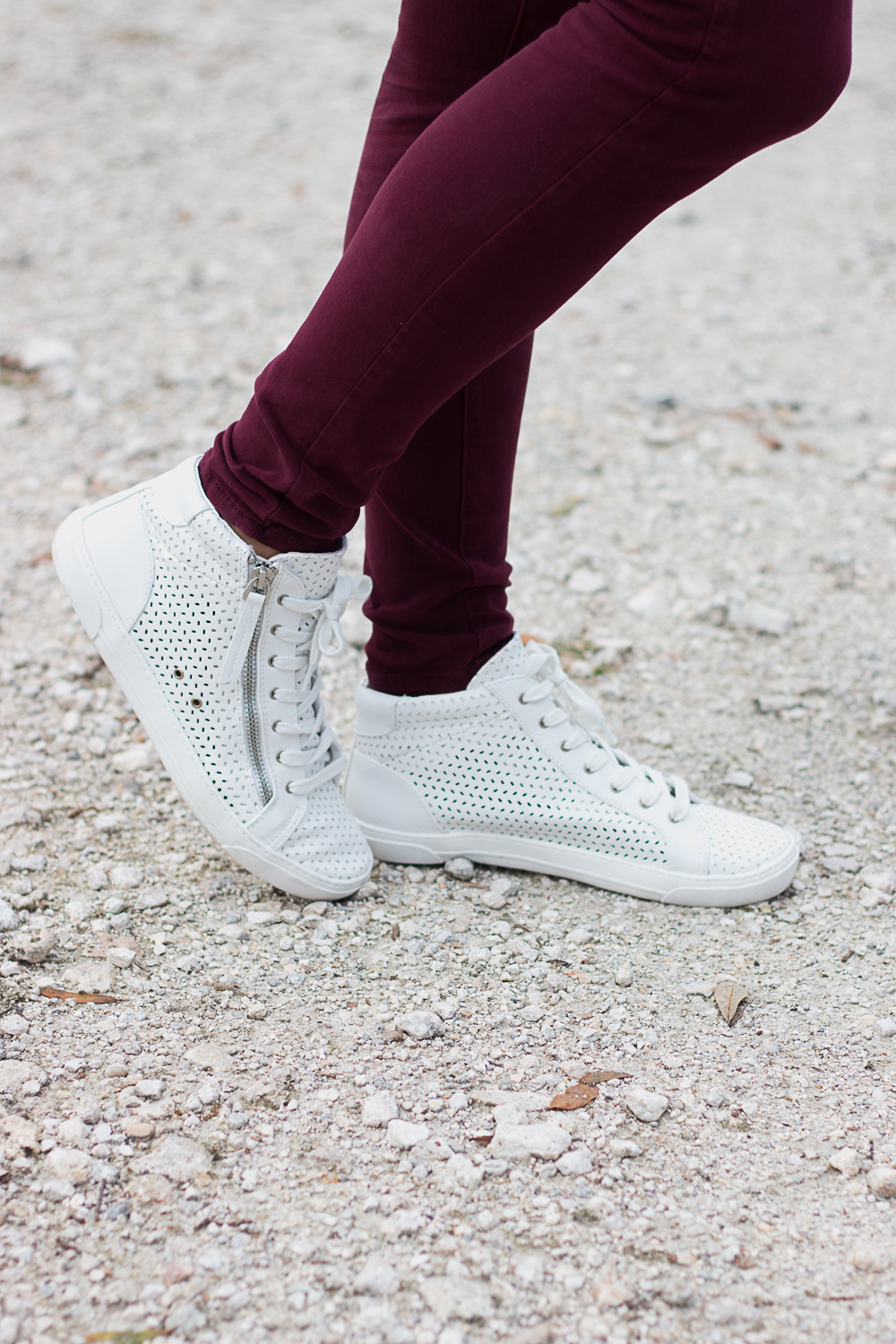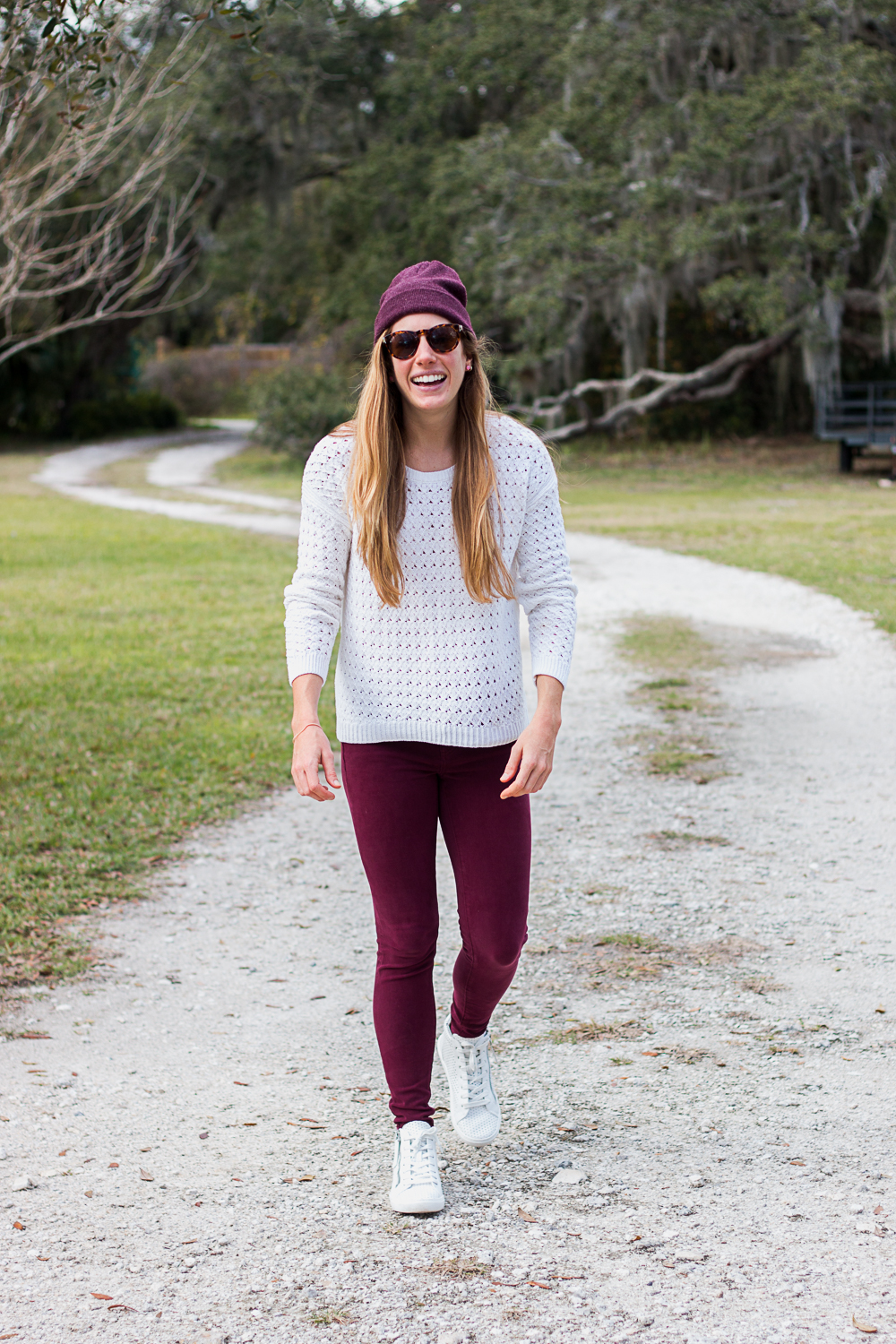 Funny story. I was dog sitting the past week for a sweet golden doodle named Simon and his two bunny brothers. One day after work I invited my sister over (she actually invited herself over lol) to come and pet the bunnies. I met her in the driveway and then took her straight to the bunny cage. She played with one of the bunnies for the longest time then handed him over to me. I kept joking the bunny would pee on her if she kept holding him for so long. Not 1 minute after she gave me the bunny he peed all over me and my sweater. Gross, I know!
Yes, the bunny peed on the sweater I am wearing in these photos. And yes, these photos were taken after the bunny peed on me. #reallife Now that is so not an Instagram worthy picture. I could have kept that story hidden but I just want to be real with you guys. Life is not always all rainbows and smiles over here! Actually it really is gross and I changed right after and made sure to rinse off.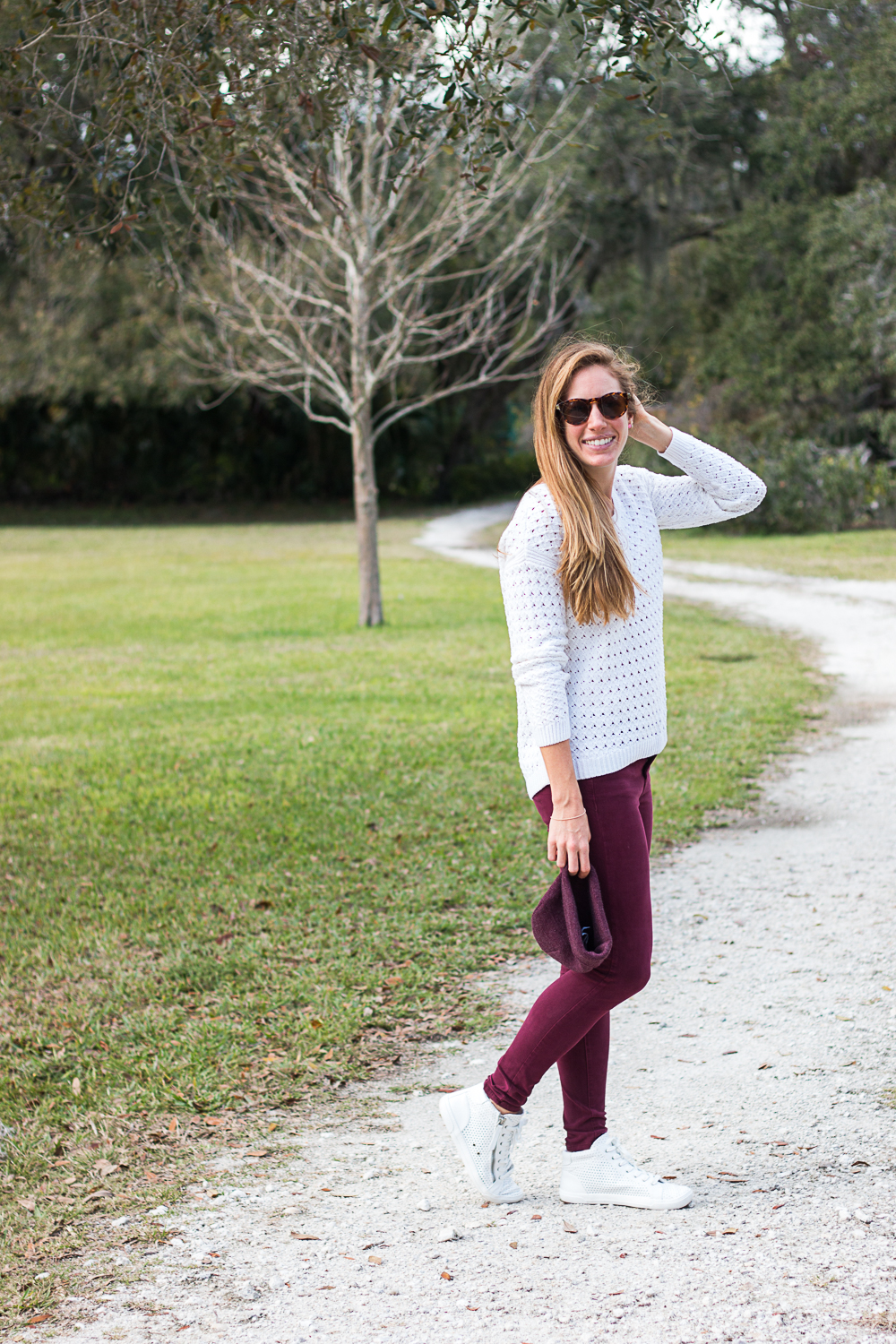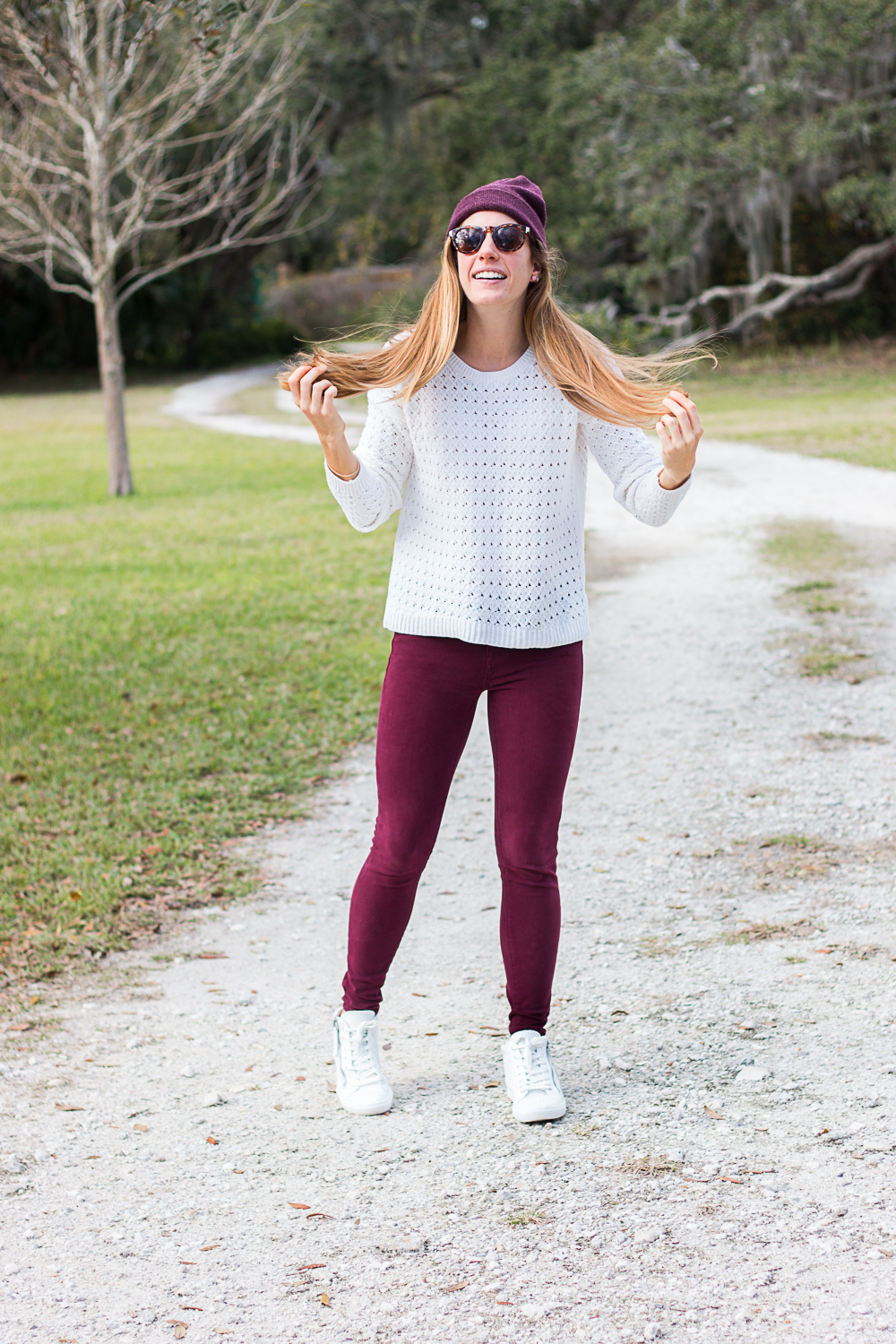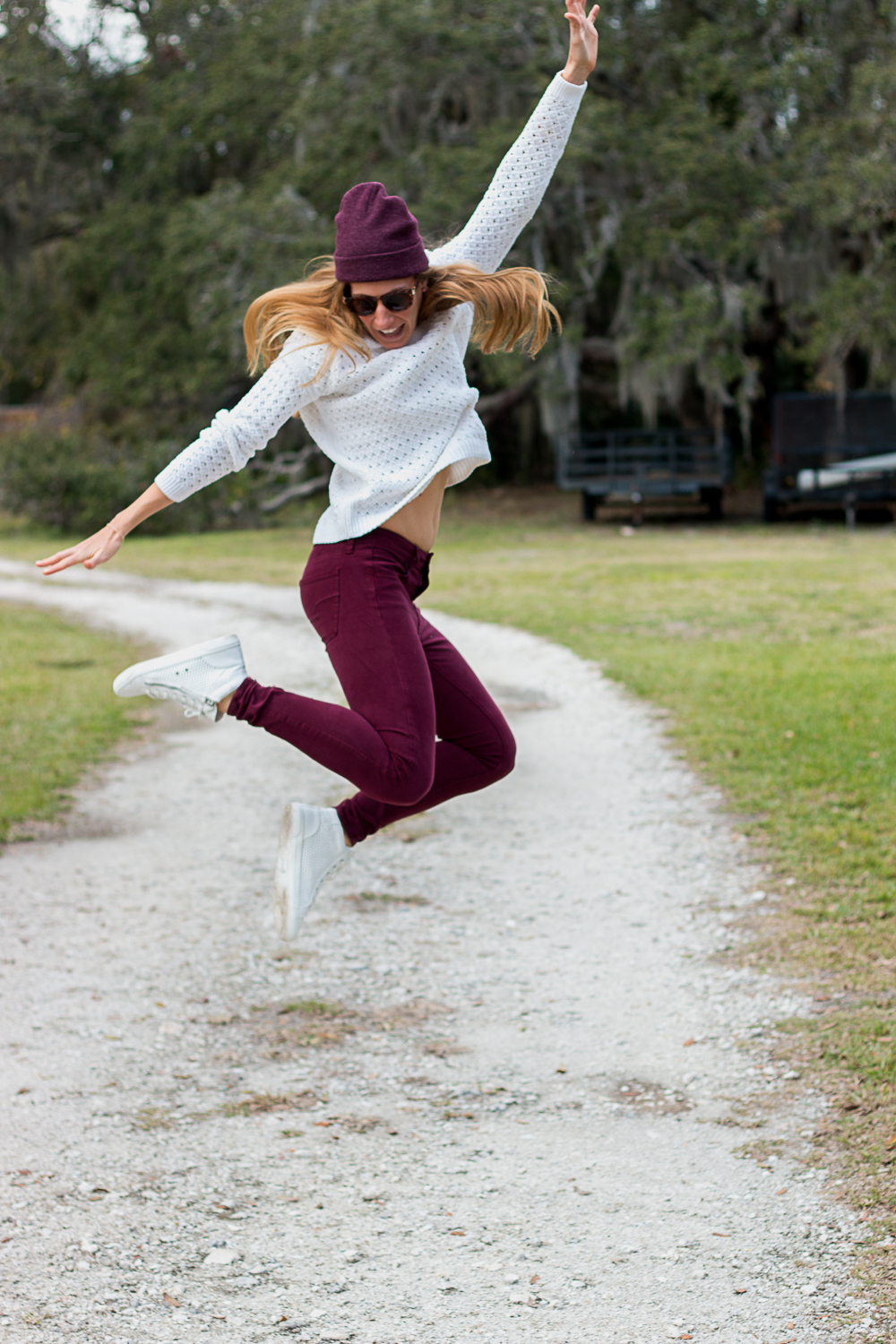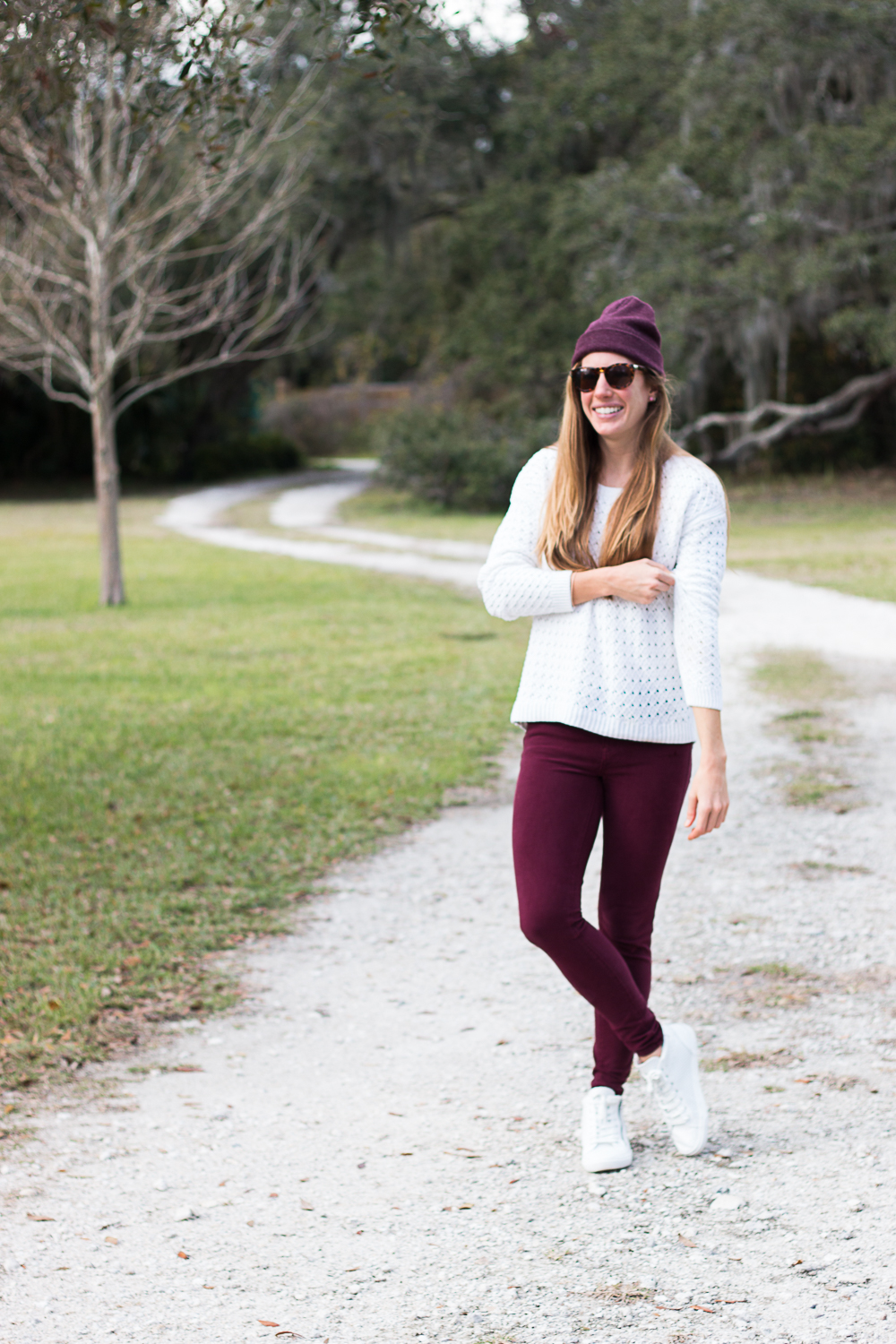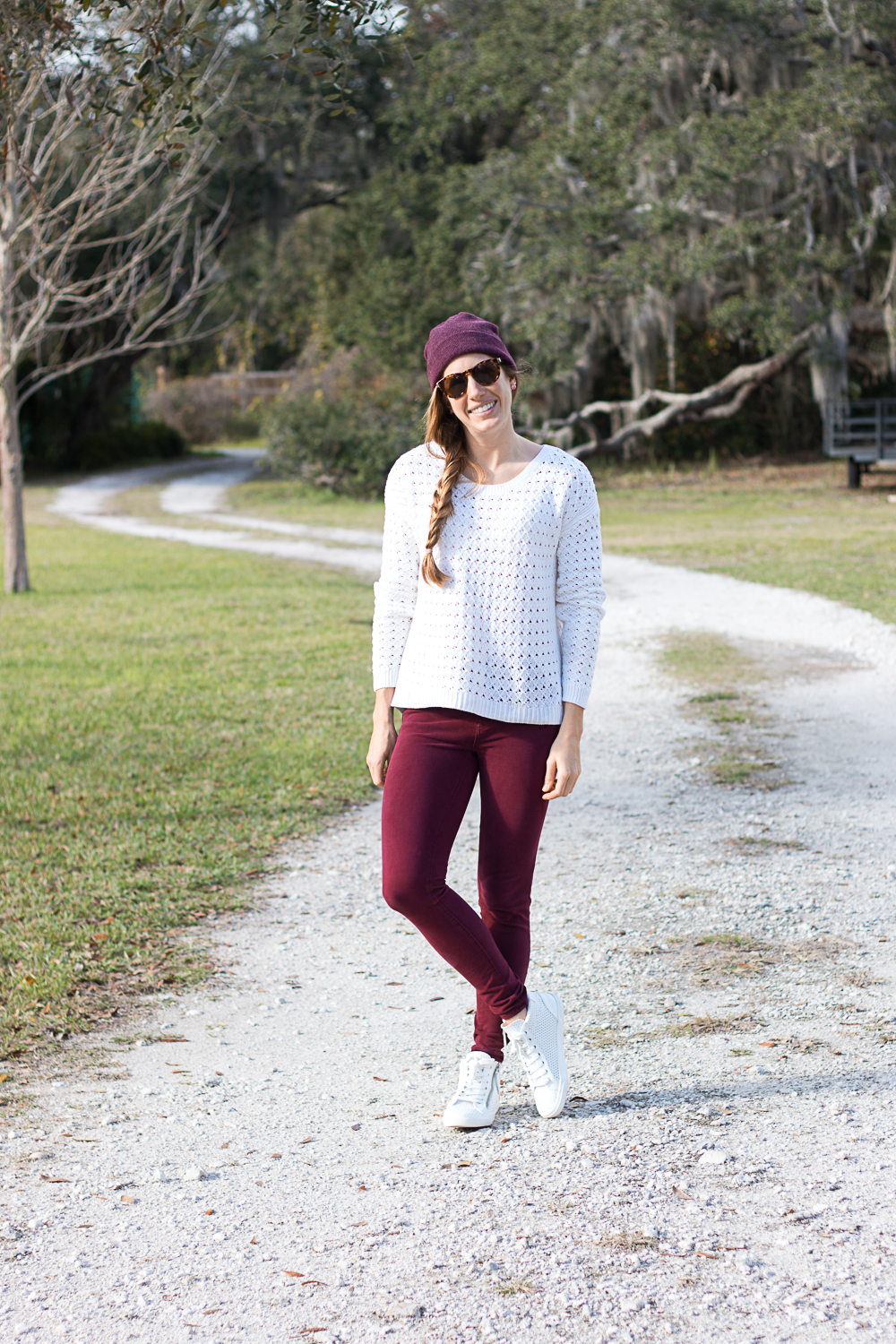 Outfit Details:
 Old Navy Sweater
 American Eagle Pants
Target High Top Shoes
Old Navy Hat (similar from Krochet Kids)
How fun are these high top sneakers though!? I'd classify this look as skater-y with an urban vibe. My sister was all, "Katie you look like your going to rob a bank with that hat on." And I was all, "Cool, keep shooting so I can change this sweater as quickly as possible!"
The shoes themselves are extremely comfortable and have a squish to them when I walk if that makes any sense. They pass the "theme park shoe" test with flying colors. When you go to a theme park, you need to wear shoes that can be worn all day long. That means they can be worn for 12+ hours and withstand miles of walking without giving your feet blisters. You would not believe how many pairs of shoes seem like they pass and you don't find out until after you have been at a theme park all day that they majorly failed. What this means is that yes, I've gone to a million theme parks and I classify some of my shoes as "theme park worthy".
Are there any specific ways you would like to see these shoes styled? I'm open to suggestions! I really want to try and style a more dressy look. Do you own a pair of high tops?
Save
Save
Save