In my opinion everyone needs a good pair of faux-leather pants like these one from LOFT! Despite that it looks like you are wearing a leather couch on your leg, they are quite comfortable. I actually prefer to wear these leggings compared to normal jeans! They are extremely flexible and give you way more freedom to move around in.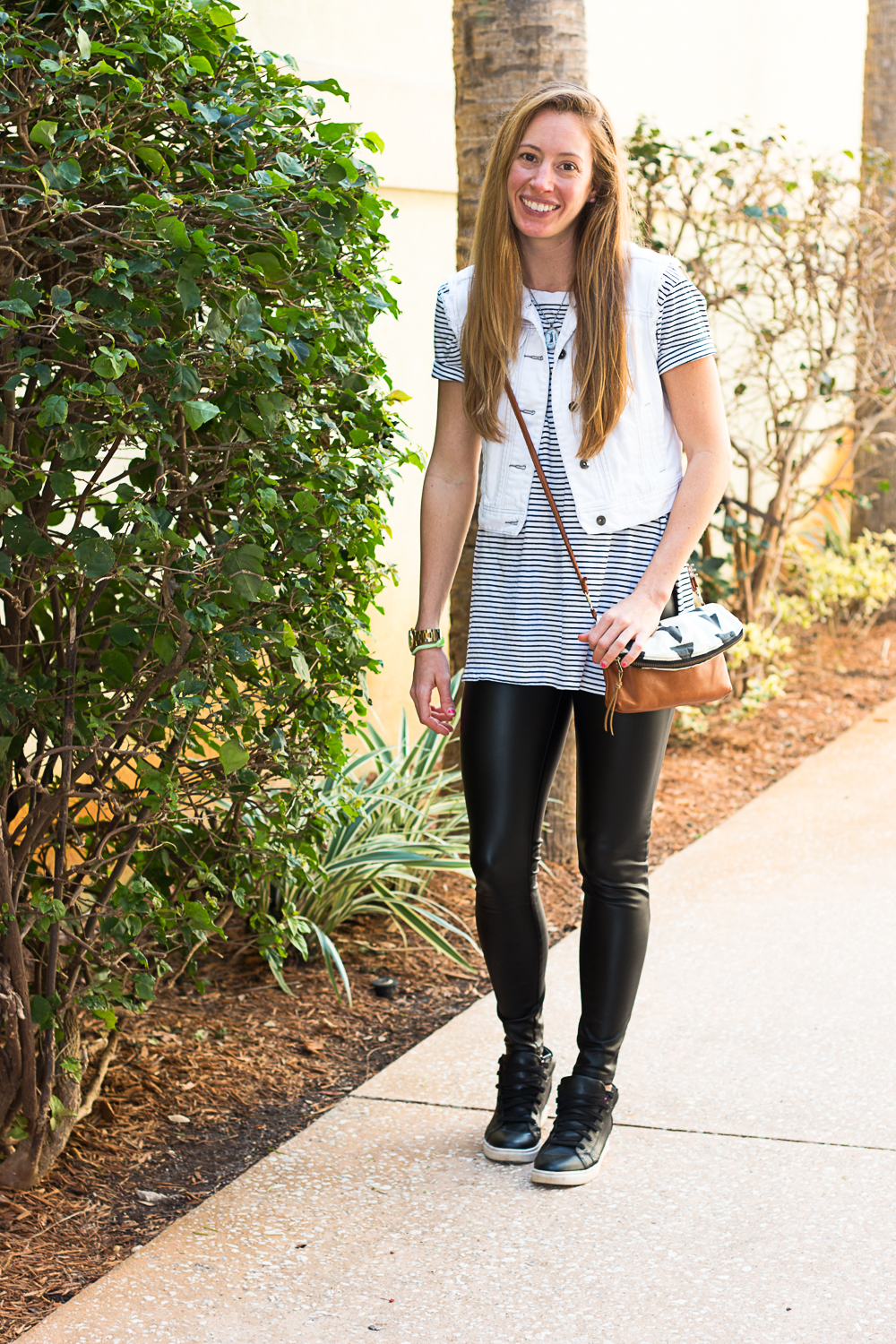 Old Navy Tee (similar), Kohl's Vest (similar), LOFT Pants (similar here and here), Target Shoes, Anne B Designs Purse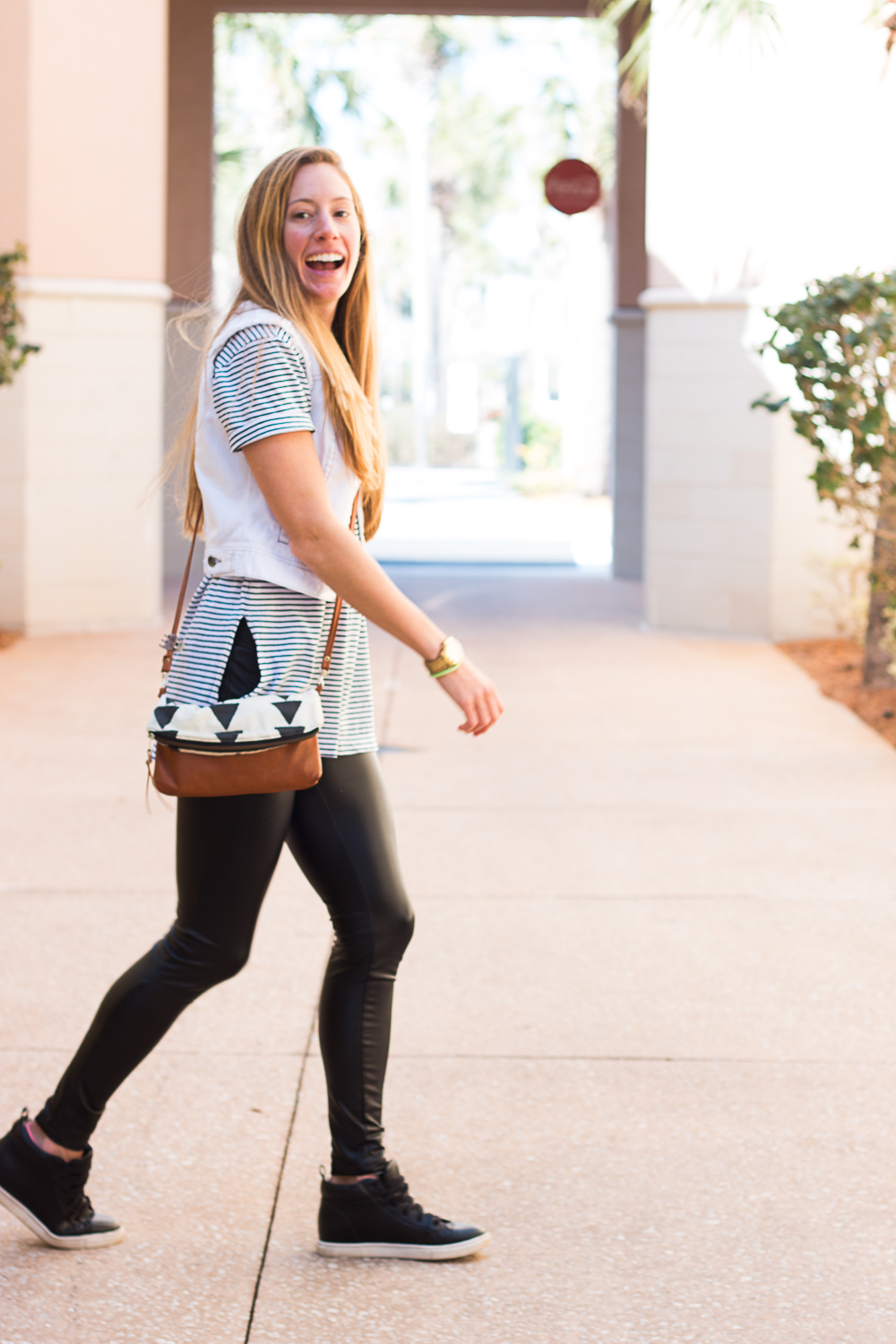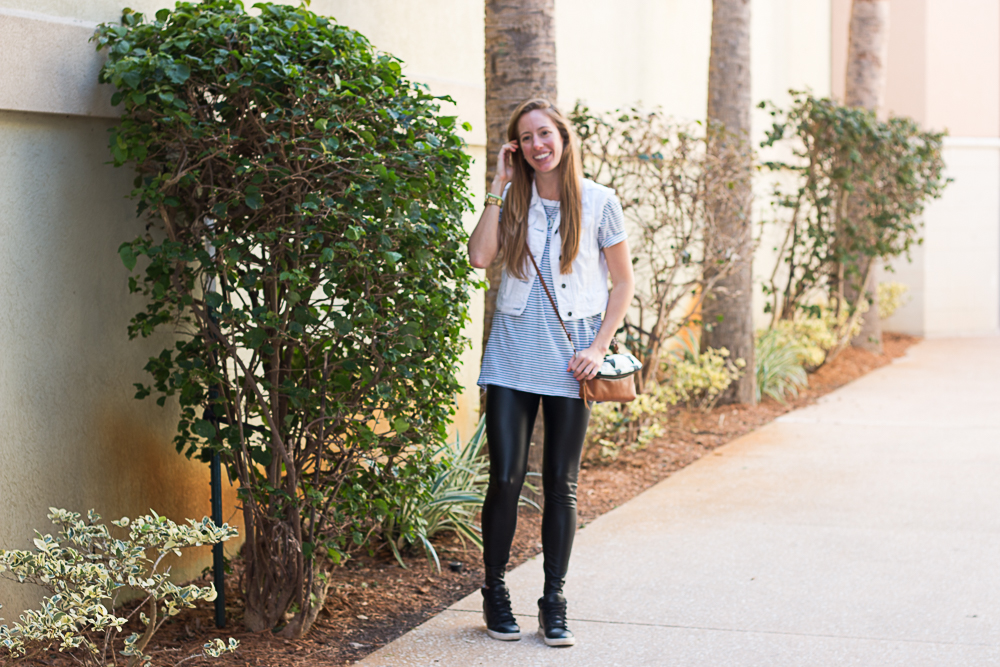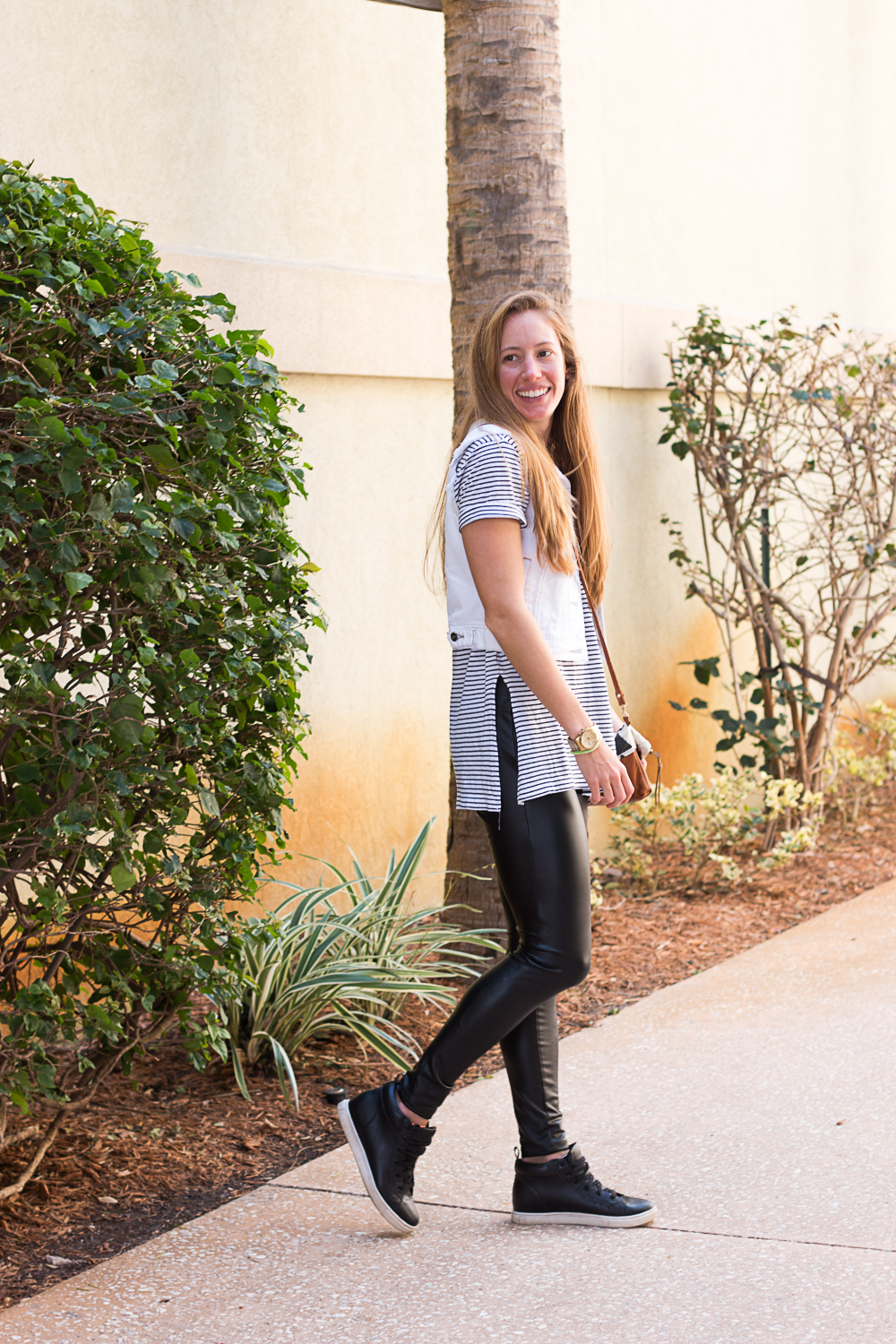 While my friend and I were taking these photos at The Avenues Viera  after church, we had an onlooker. An onlooker is one who watches your every move but never engages in any sort of conversation. A lady who was smoking a cigarette in the alley way watched us take photos for a solid 10 minutes without saying a word. At first it's awkward then you just say to yourself, "Oh well" and keep on taking photos ha. Most of the time those who watch will make funny comments and you can interact with them (because heyyy it's not quite normal to have a photoshoot in the middle of a shopping center) but it's the silent ones that creep you out!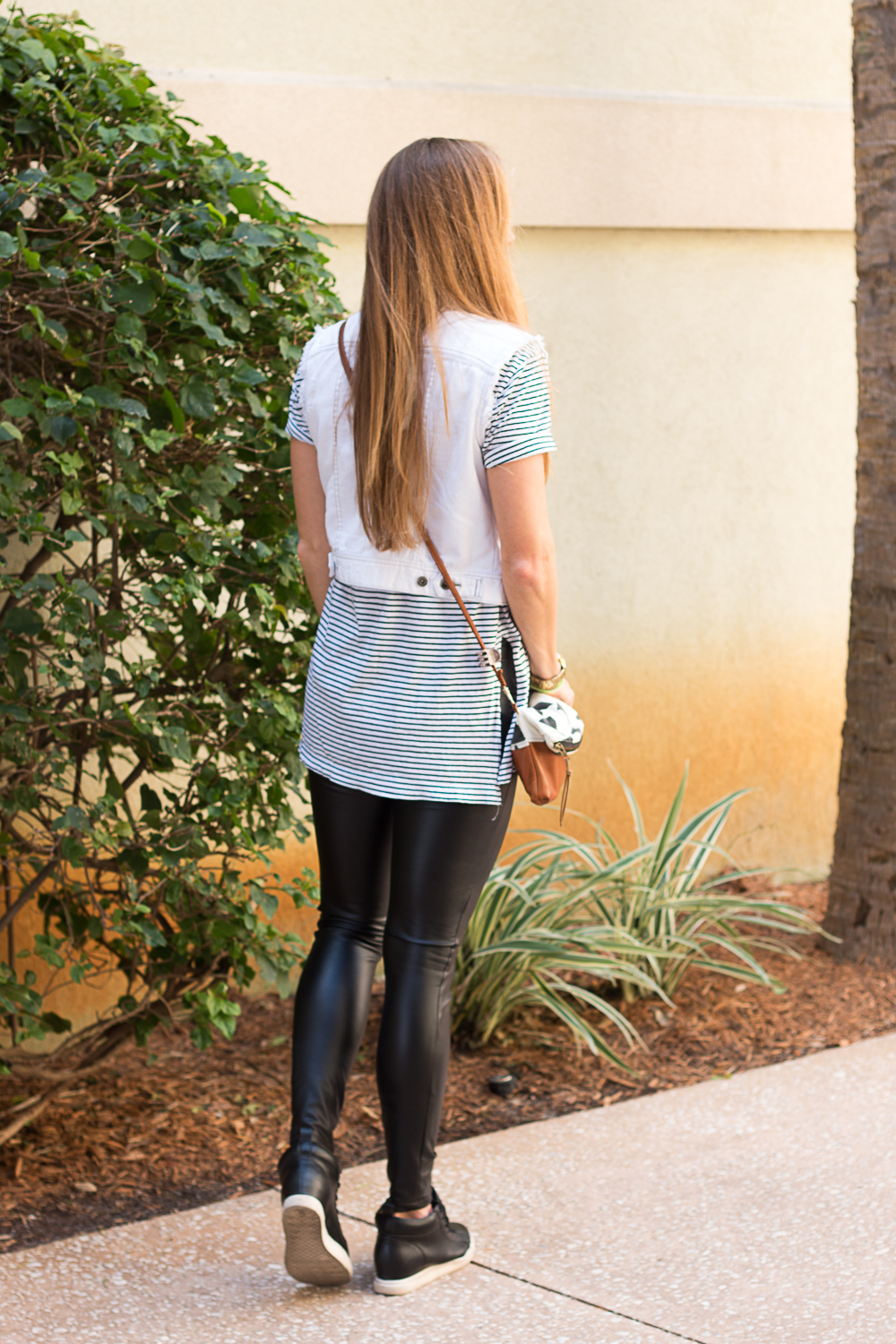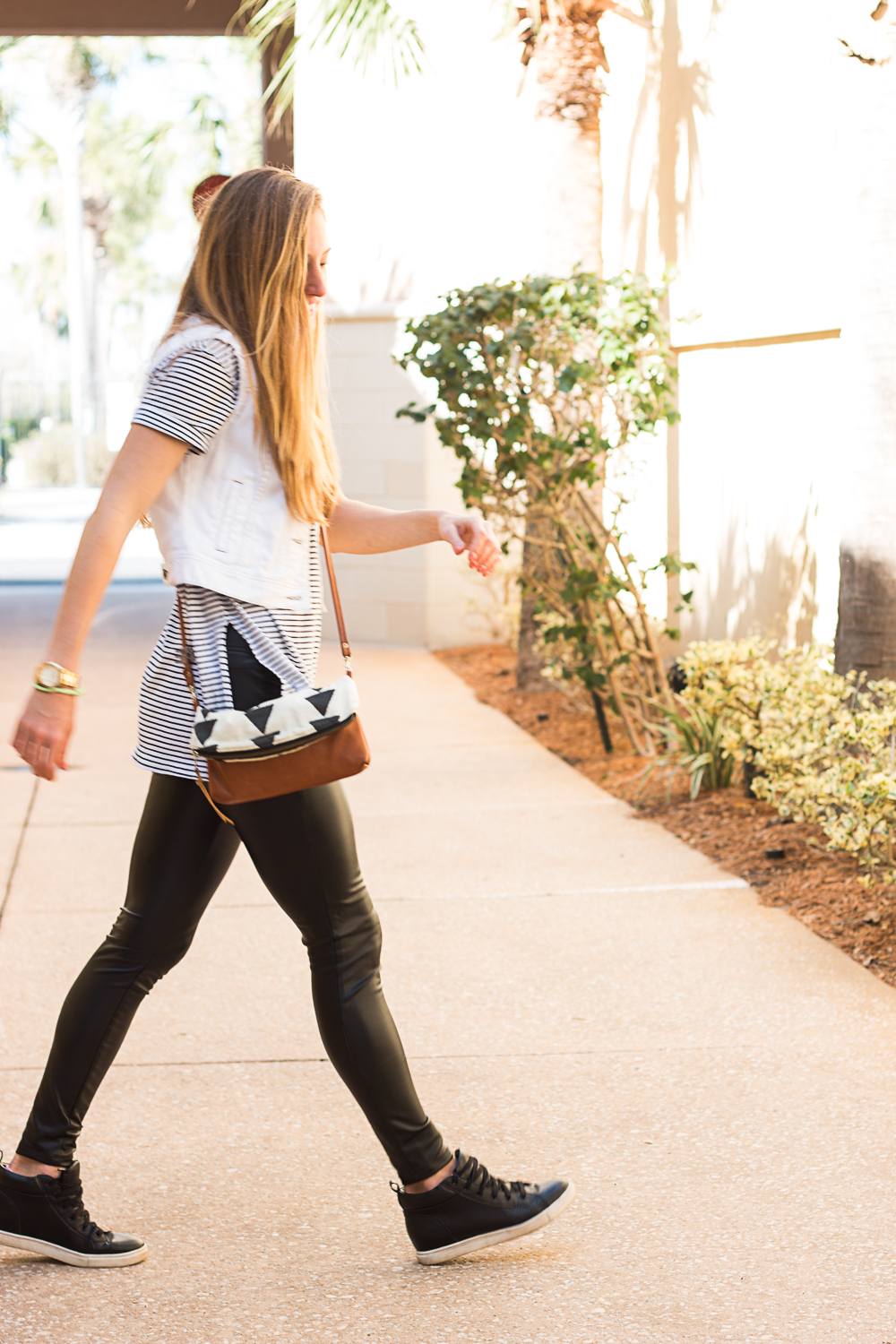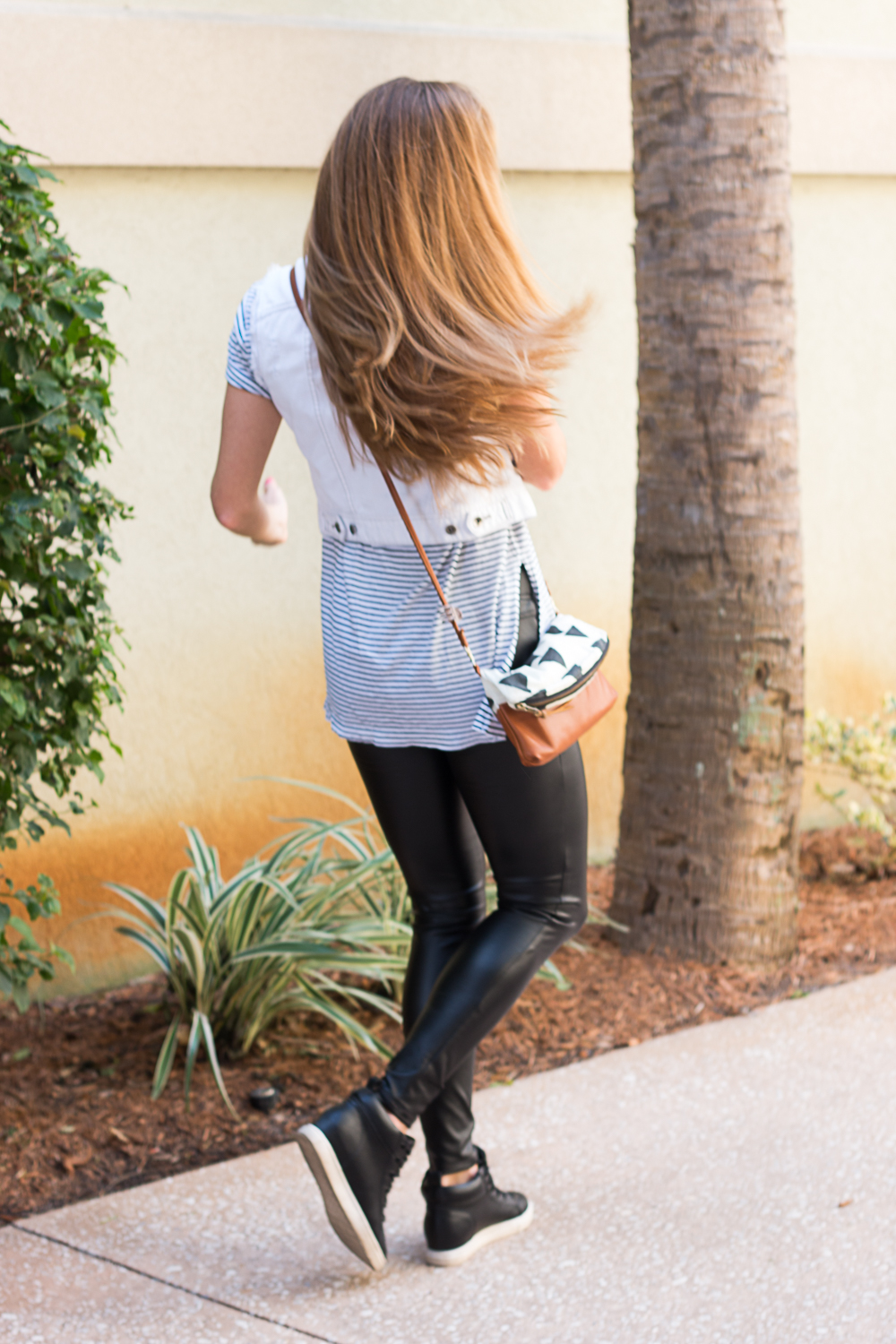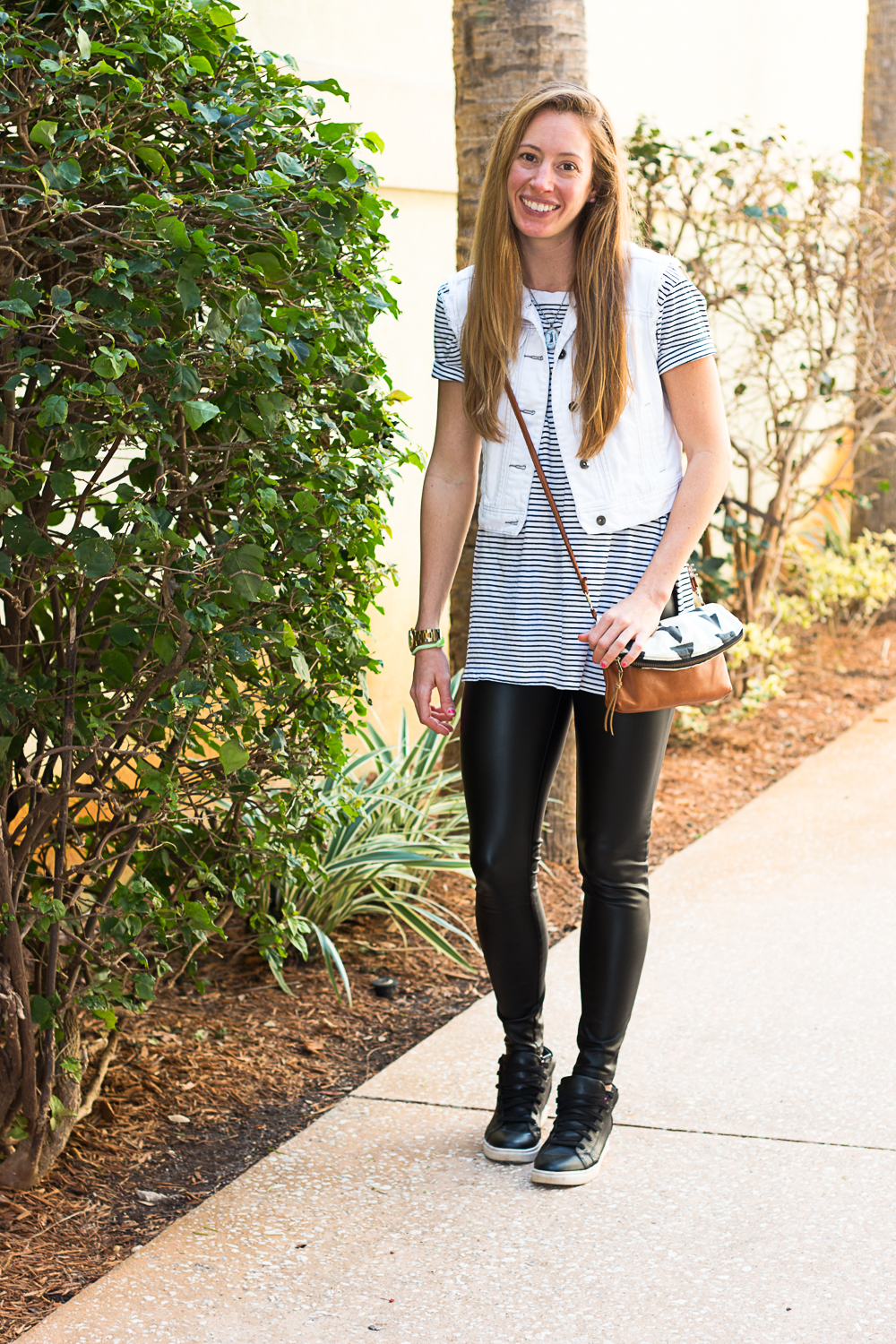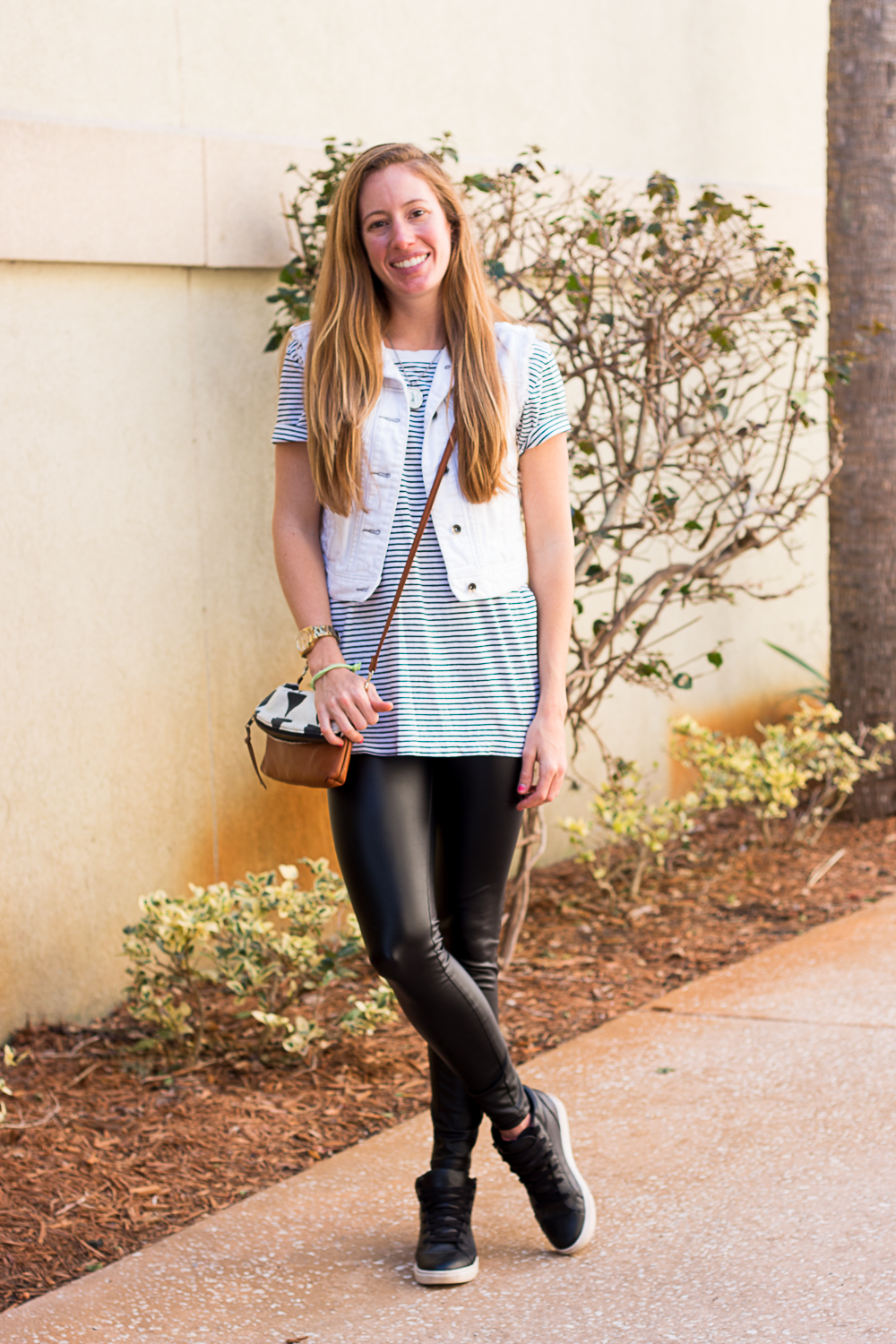 Outfit Details
Old Navy Tee (similar)
Kohl's Vest (similar, also a fun fringe version!)
LOFT Pants (similar here and here)
Target Shoes (on sale for $17!)
Anne B Designs Purse
My style varies and ranges anywhere from feminine, classic, edgy and colorful. I'd say this is one of my more edgy looks. If you know me, I'm sure you'd describe my personality as anything but edgy or hardcore. A more accurate description would be joyous, fun and silly! When I wear clothing items like these faux-leather pants, I feel so unlike myself, yet I love them! I actually own multiple faux-leather pieces like dresses, skirts, shirts and pants. Honestly, I surprise myself that I even like leather so much because I am genuinely a bright color lover and would choose that over black any day. Maybe I am like Beyonce and have an inner Sasha Fierce but instead I am a "Katie Fierce". Most likely I need to find a more cool nickname for myself than that. How about, "Foxy Katie!". Yes I like that!
Would you believe me if I said I wore this look to church!? Yep, I did and there's no shame. I love wearing my faux-leather pieces to church because it's air conditioned. For most of the year I can't wear them because you sweat so bad the instant you leave that perfect bubble of cool air and venture out into the heated sauna we call Florida. Here's a little hint, save all of your faux-leather pieces for winter! It will save you blood, sweat and tears.
Save
Save
Save
Save