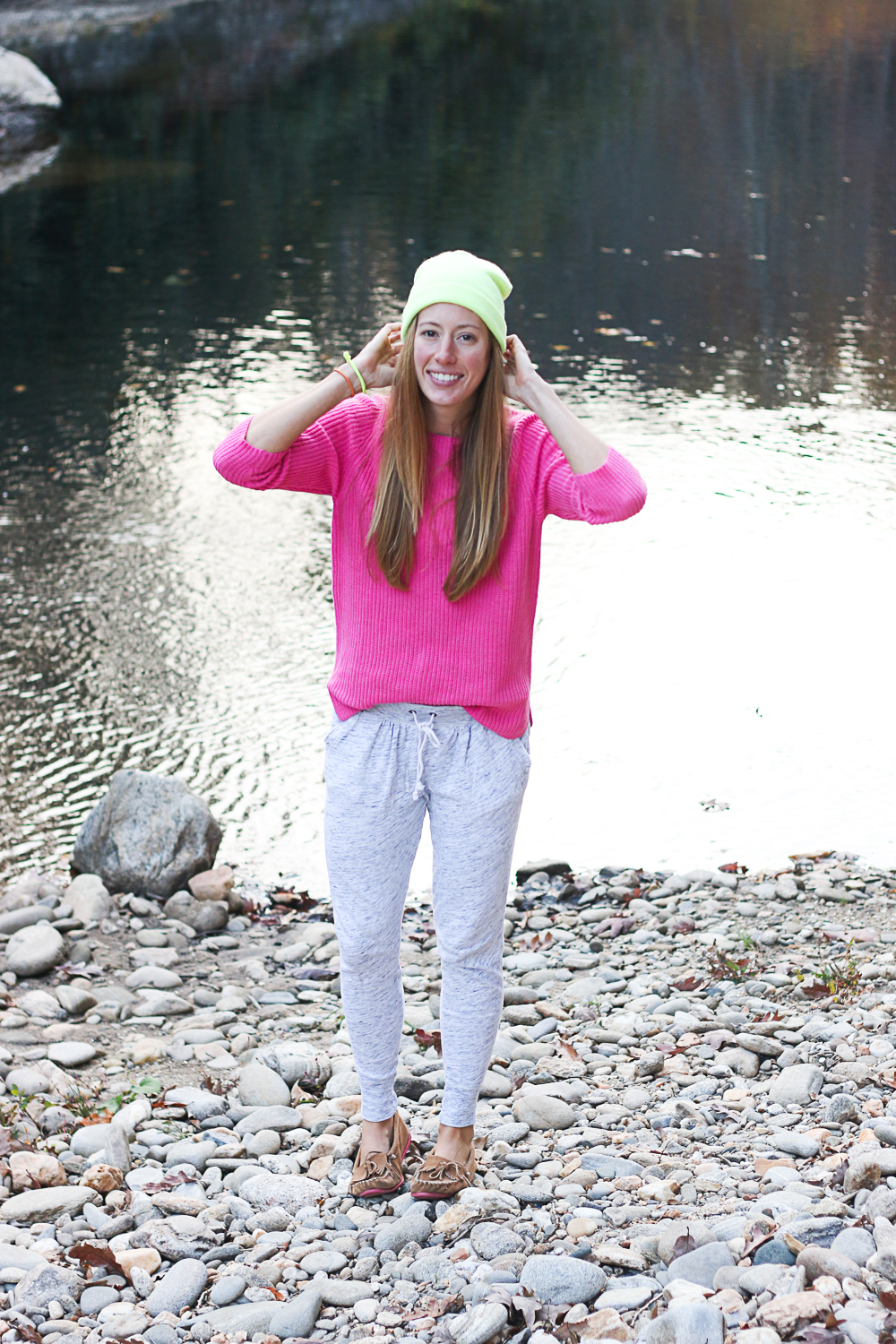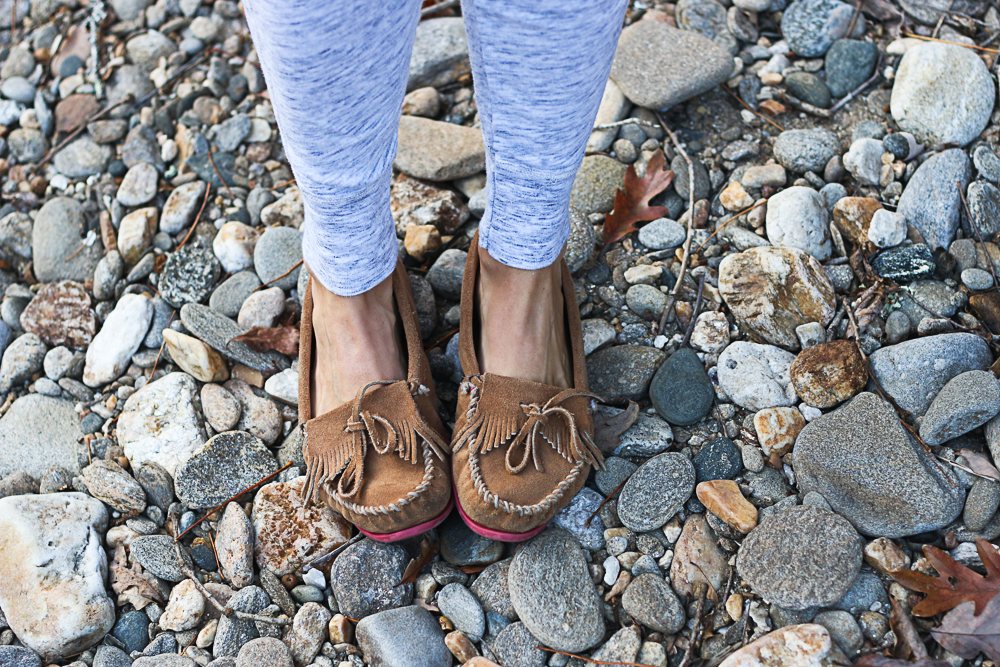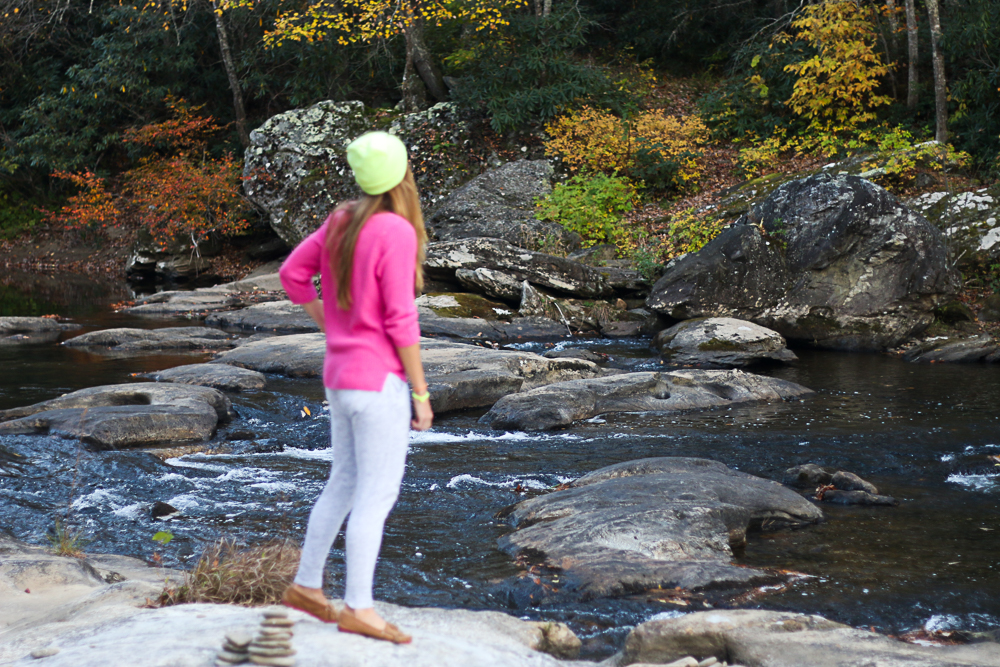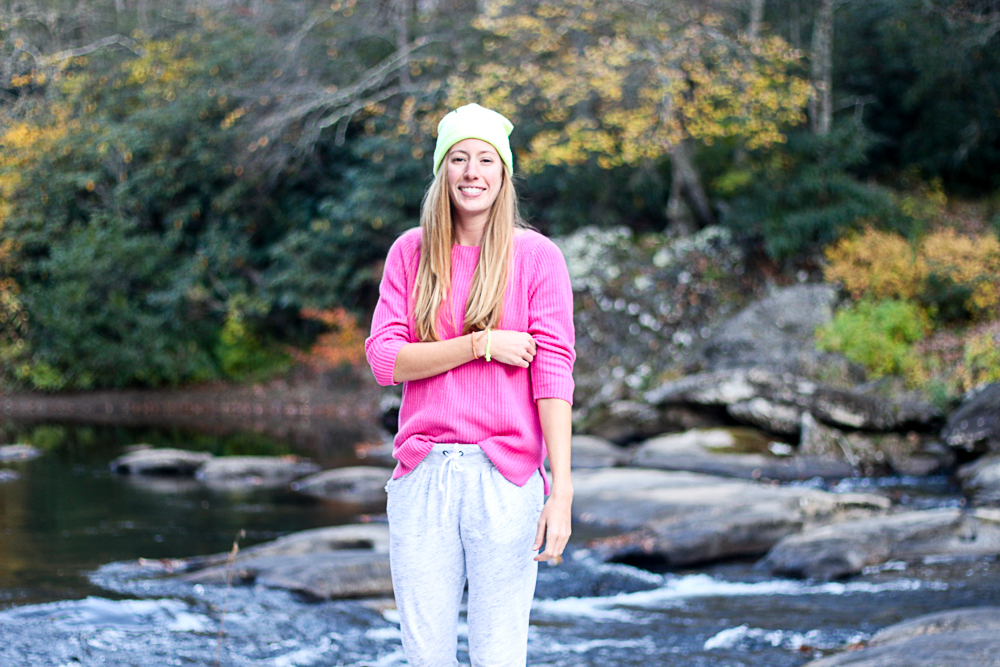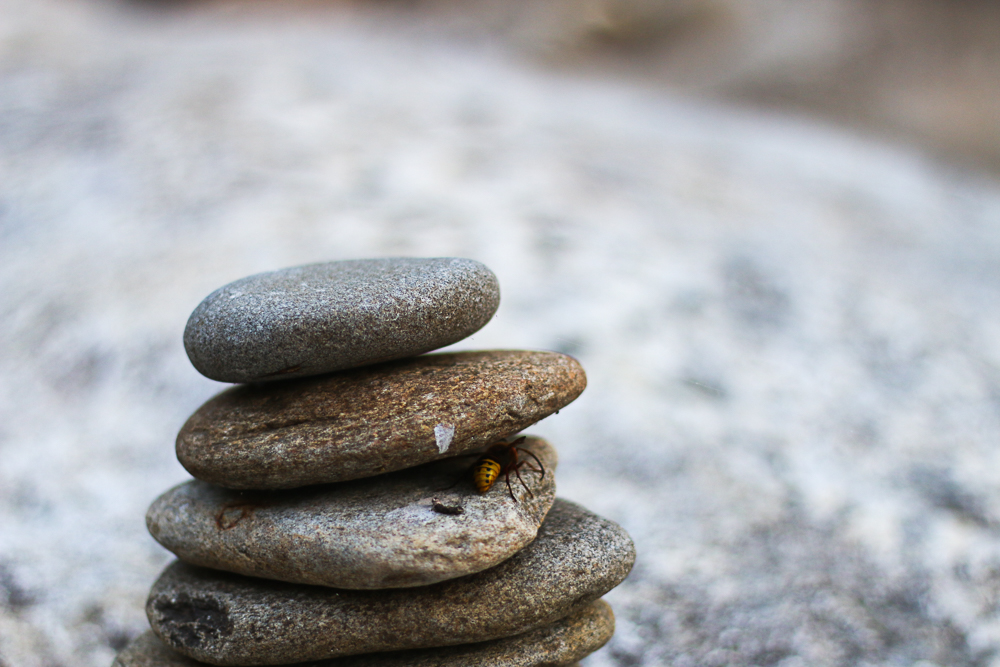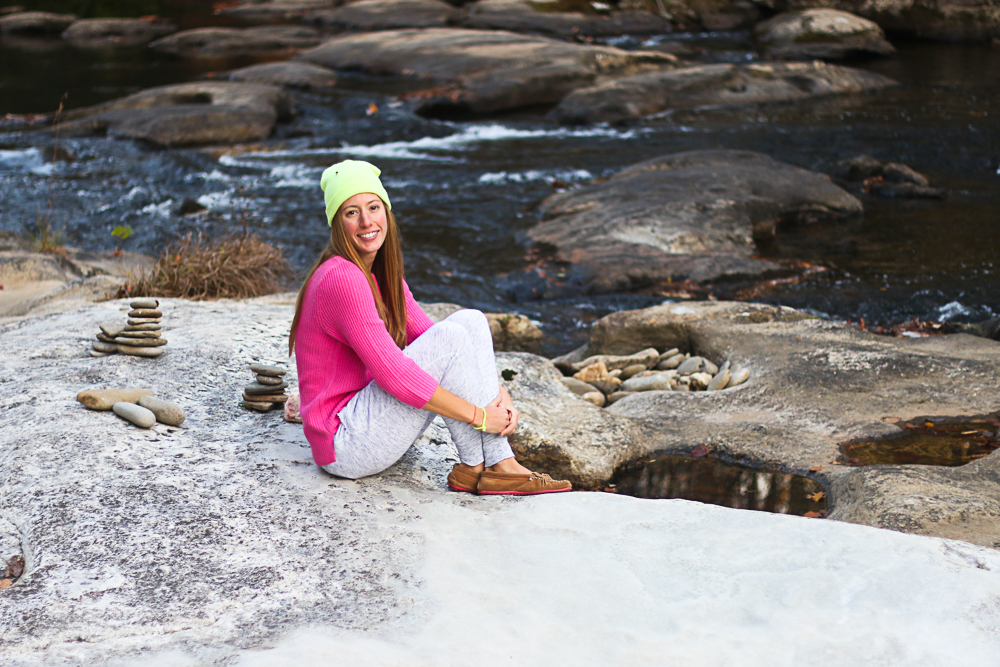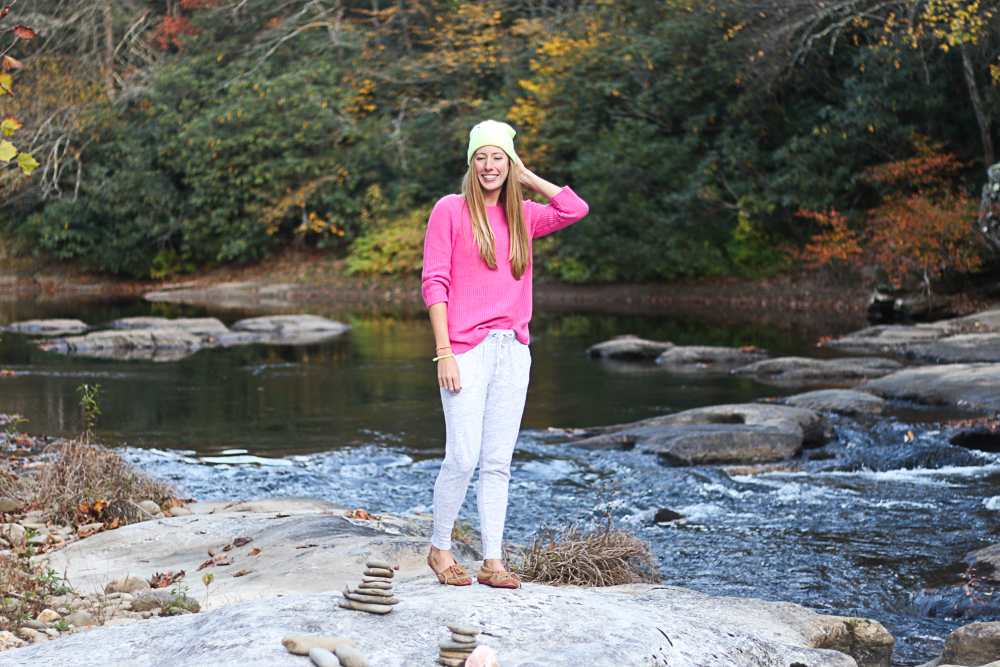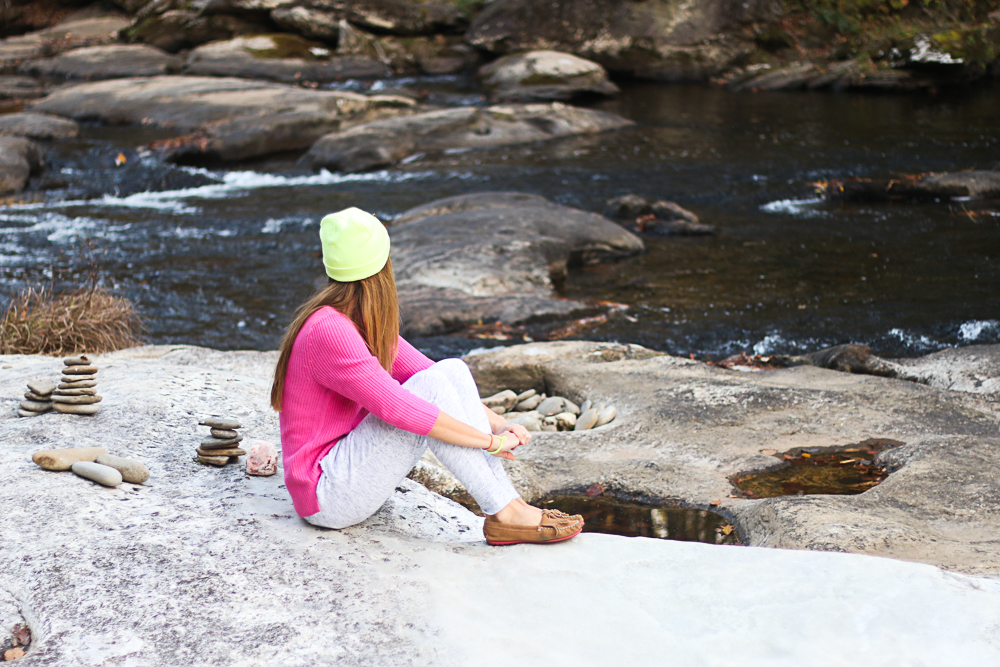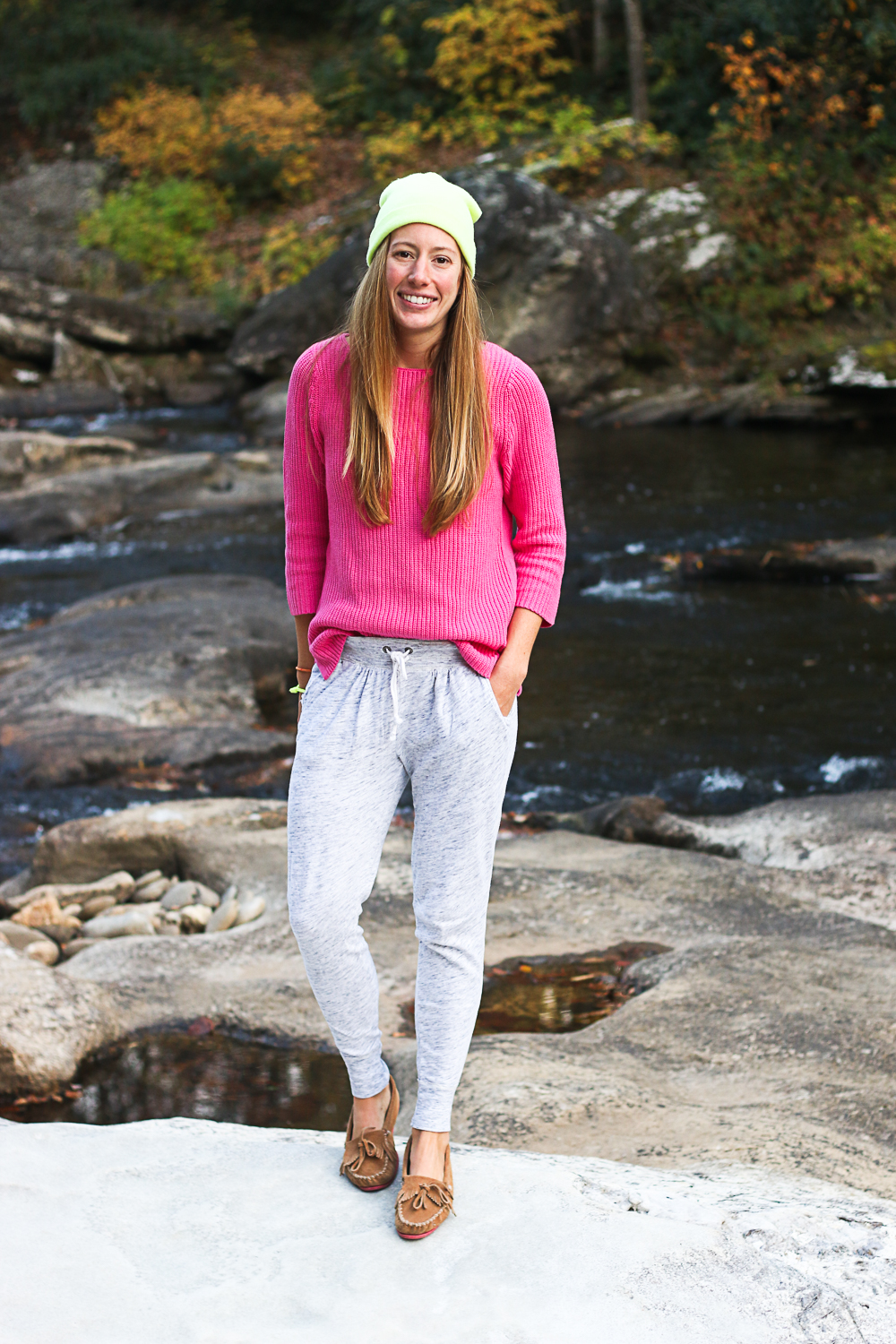 Sweater: Old Navy
Joggers: Aerie (similar here and here)
Shoes: Minnetonka Moccasins
Hat: Old Navy
I seriously love jogger pants! When it's cool enough you can find me wearing them all of the time. I rotate between 3 pairs, all different shades of gray. It's probably time to invest in some colorful ones, but those are hard to find with the fit I want. My favorite pair right now are these C9 Champion Jogger Pants from Target. The fabric is more of an exercise material so they don't stretch out as much as my cotton ones pictured above. Jogger pants that get to loose just look strange in my book.
These photos were taken during my trip to North Carolina last year by a creek. The creek was a few hundred feet from our cabin we rented and the locals called it "The Beach". I miss the mountains and super cold weather but I cannot wait for the summertime! I have big plans for trips to local springs, paddleboarding and learning to surf better! This weekend I went swimming in the ocean with my boyfriend and the water was super cold but not unbearable. We were able to swim for 20 minutes or so until I froze out. It made me really excited for warm weather because that means warm water and more water activities!
Instagram, Facebook, Pinterest and Twitter!
Save
Save