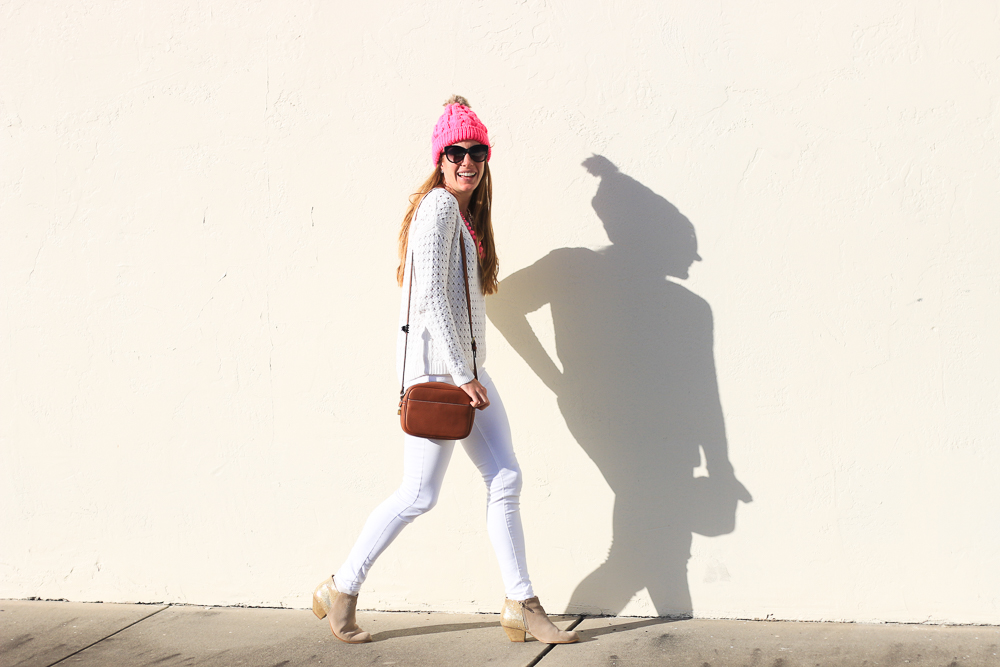 Sweater: Old Navy
Pants: American Eagle
Necklace: 31 Bits
Shoes: BC Footwear (similar)
Bag: J.Crew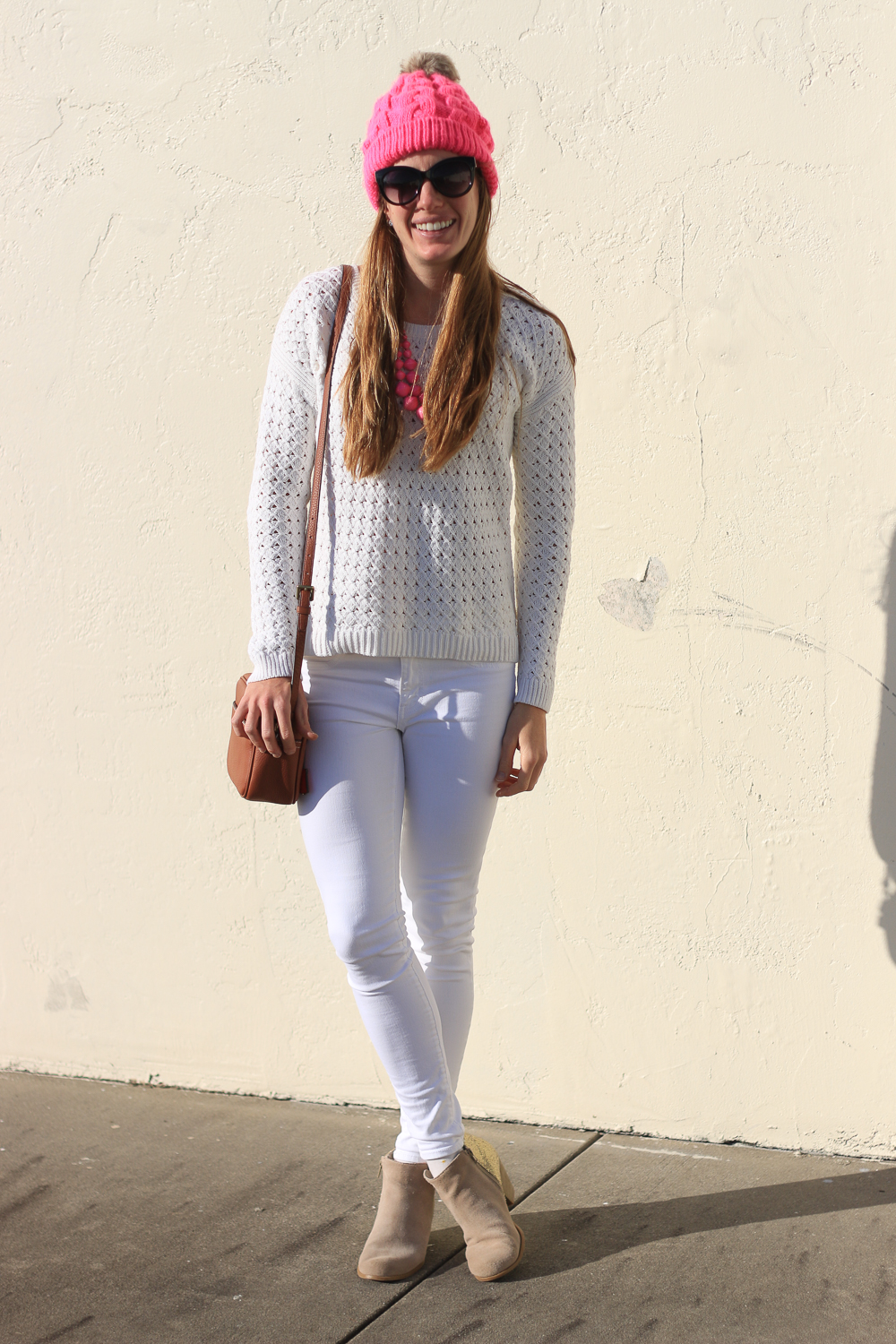 Hey look, it's actually been cold here in Florida the past few days! I don't mean just a little chilly, I mean below 55, frost on your car windows and hat kind of weather. The wind chill alone will freeze you out. If you have ever been in Florida weather compared to up north weather, you will quickly realize the damp air and wind are no joke.
My sister who just moved back home from Montana was wearing shorts and complaining that she wanted to go back to the car because she was cold! And she lived in -19 degree weather with piles of snow for a few months! If that doesn't explain the craziness of a Florida chill, I don't know what does. BUT it does mean I get to break out my winter clothes!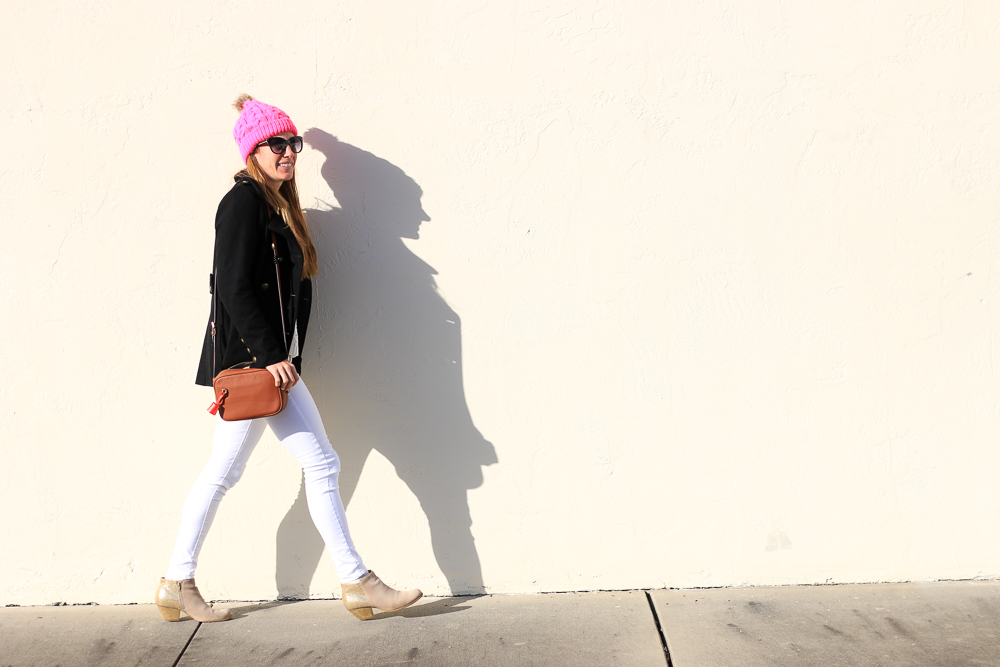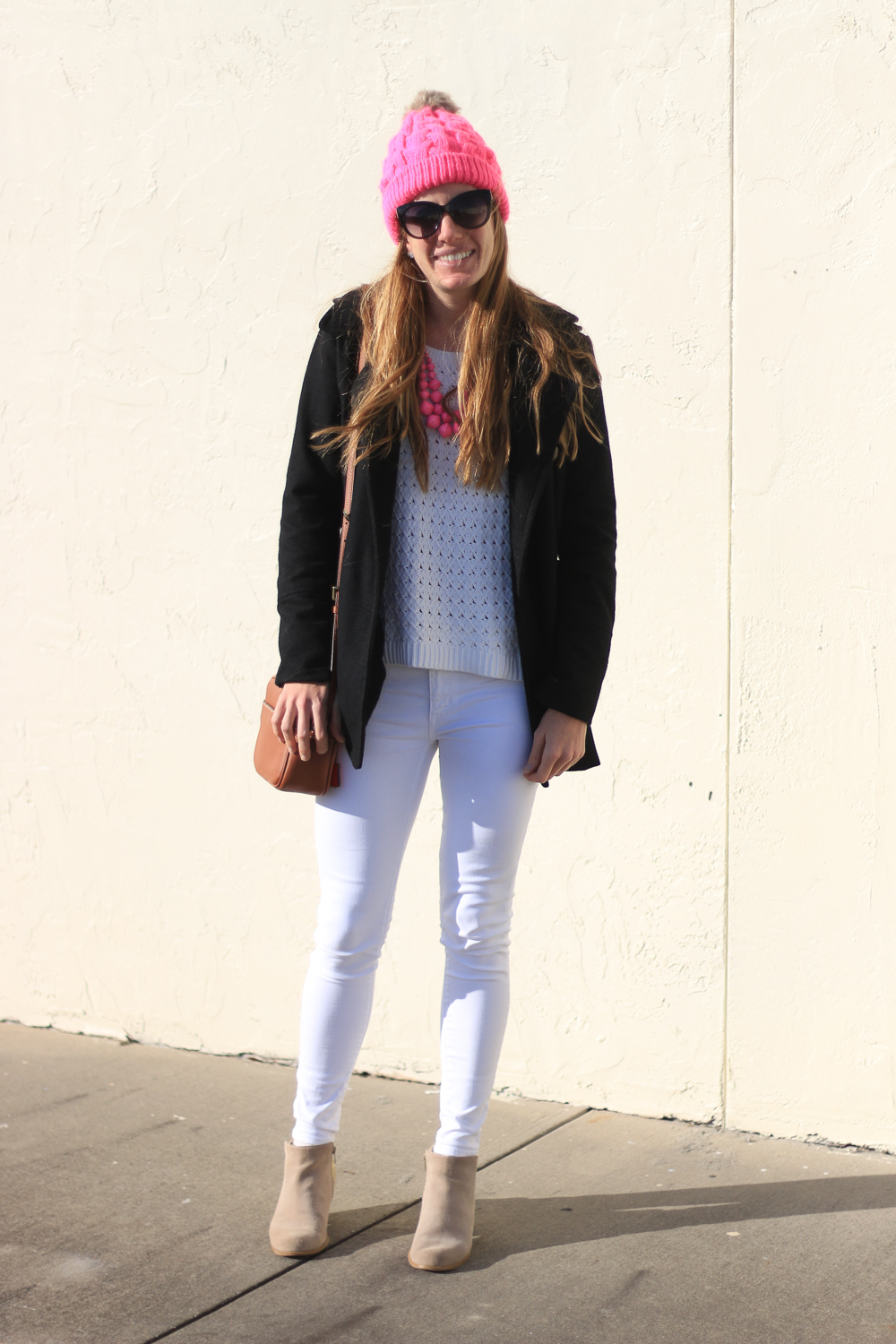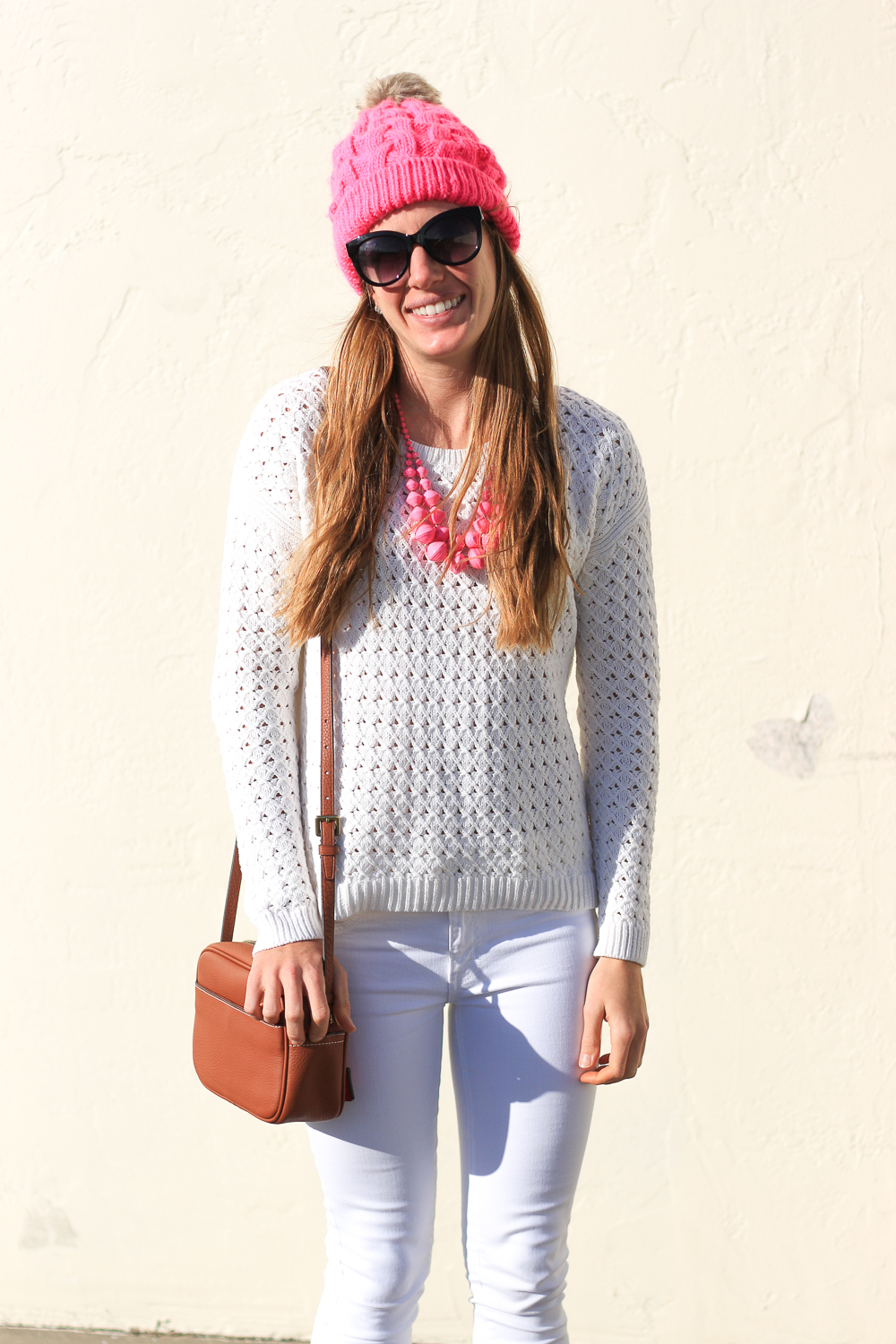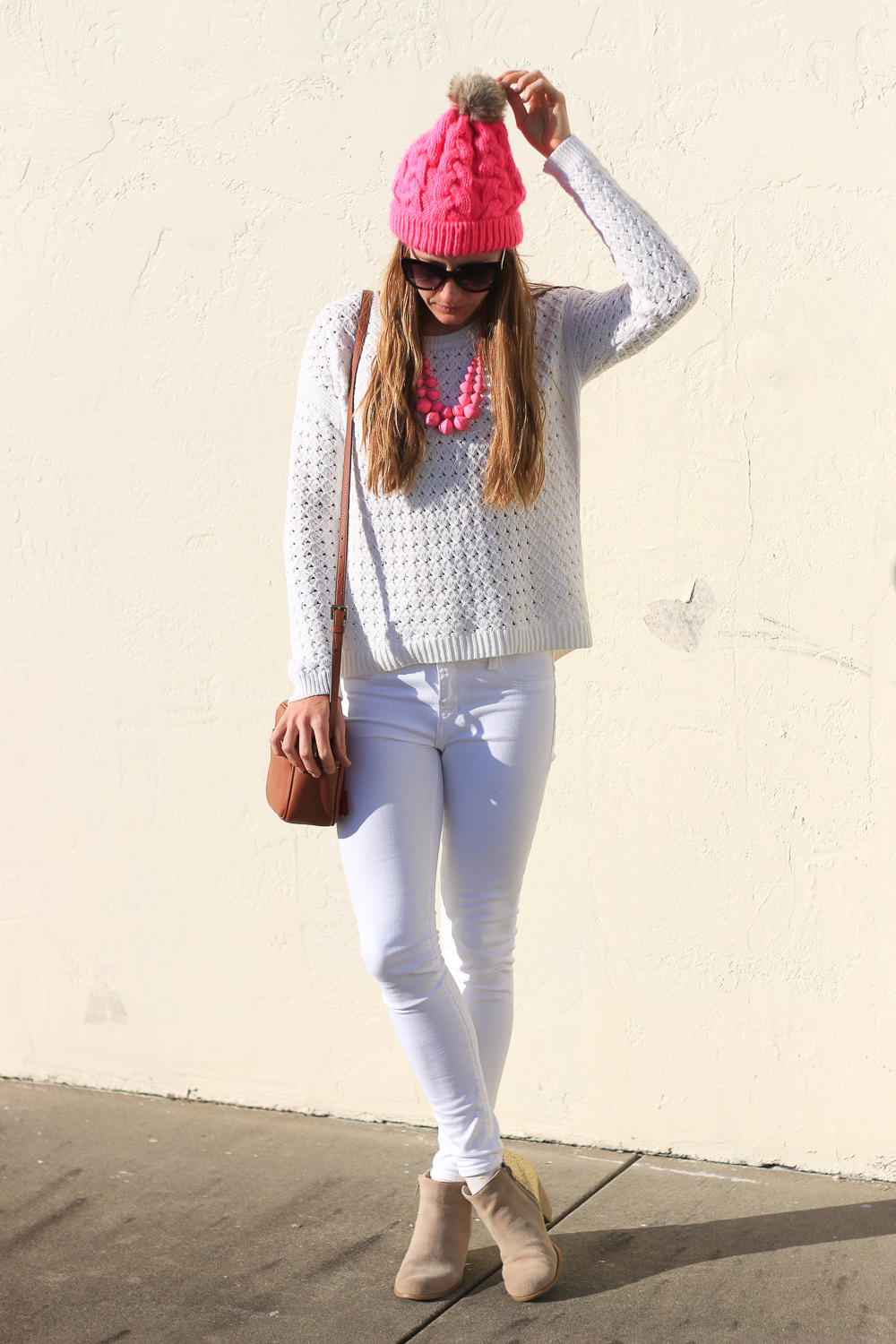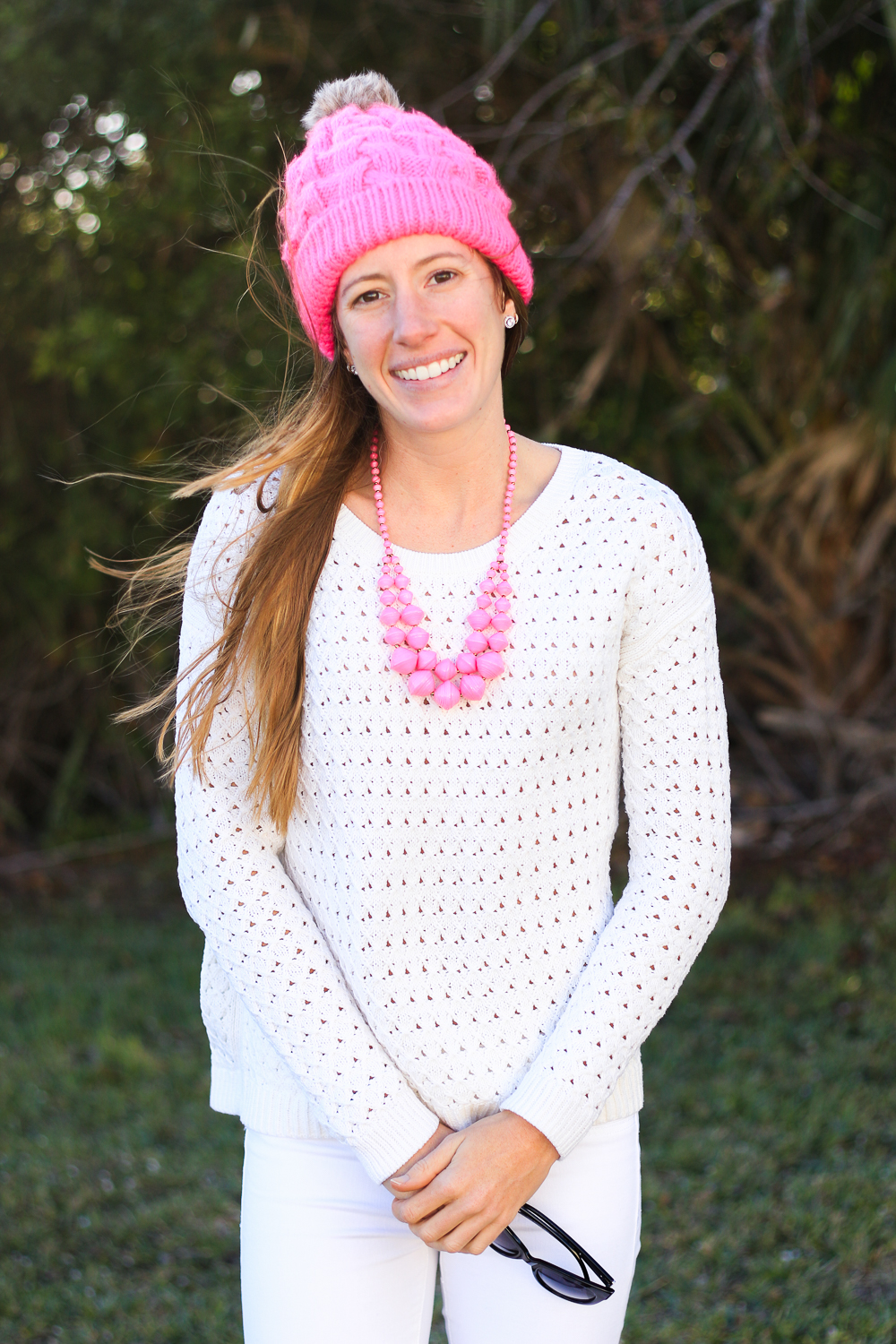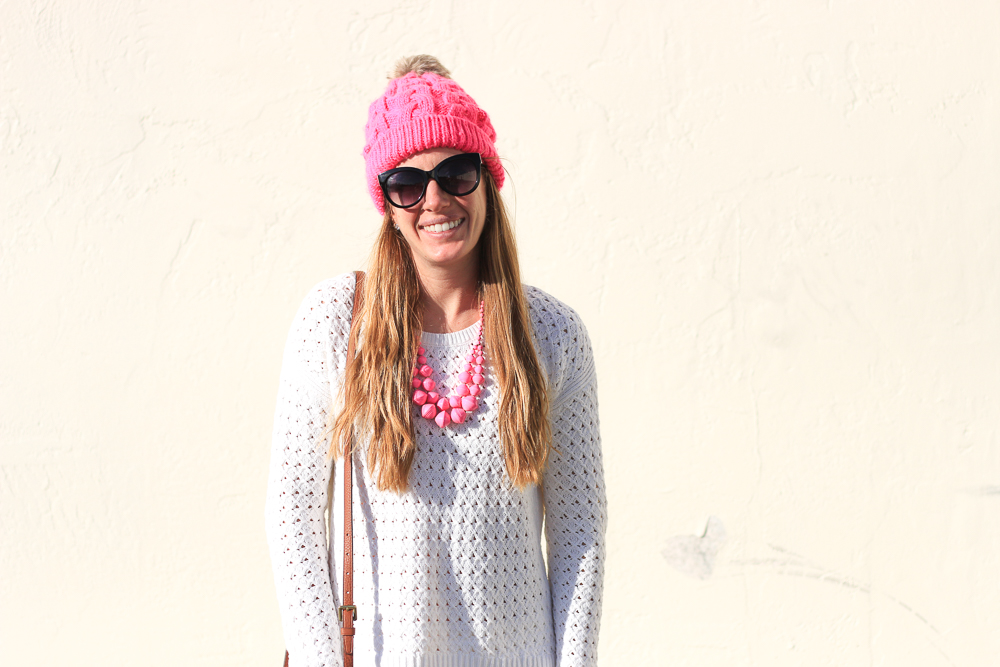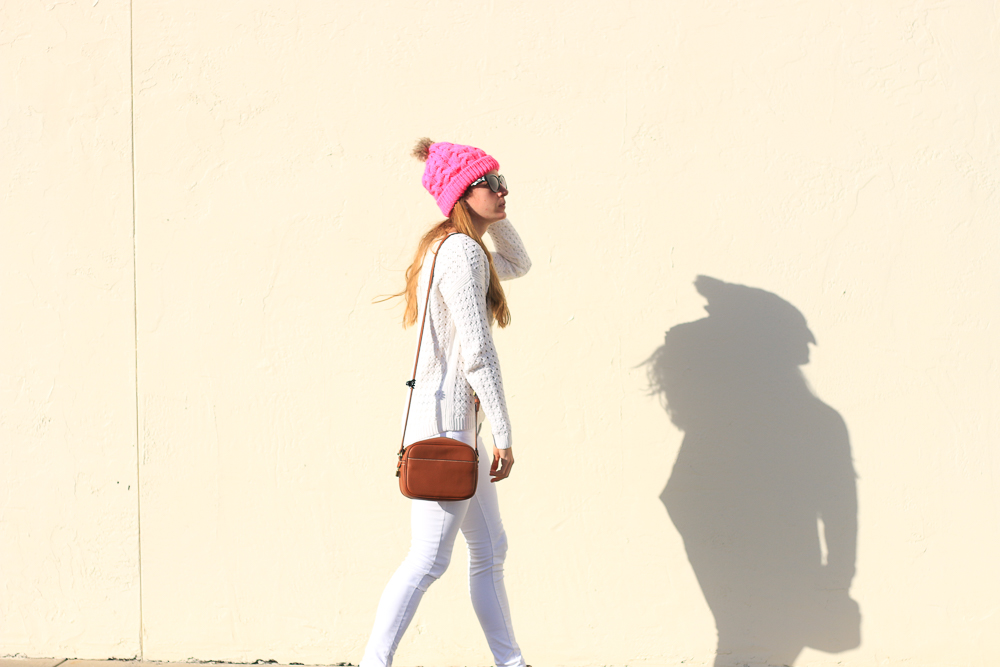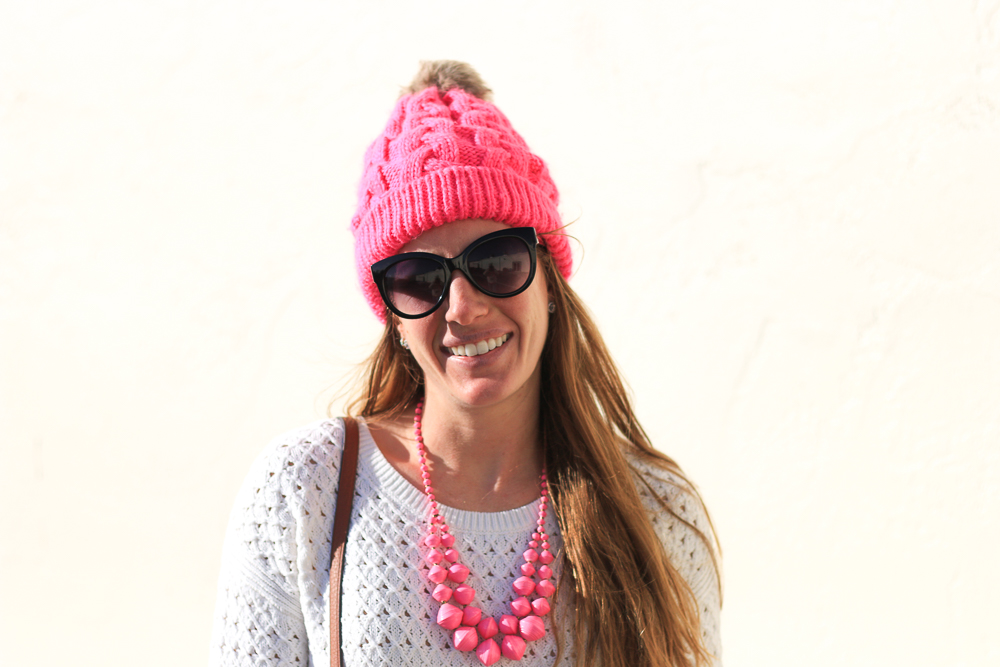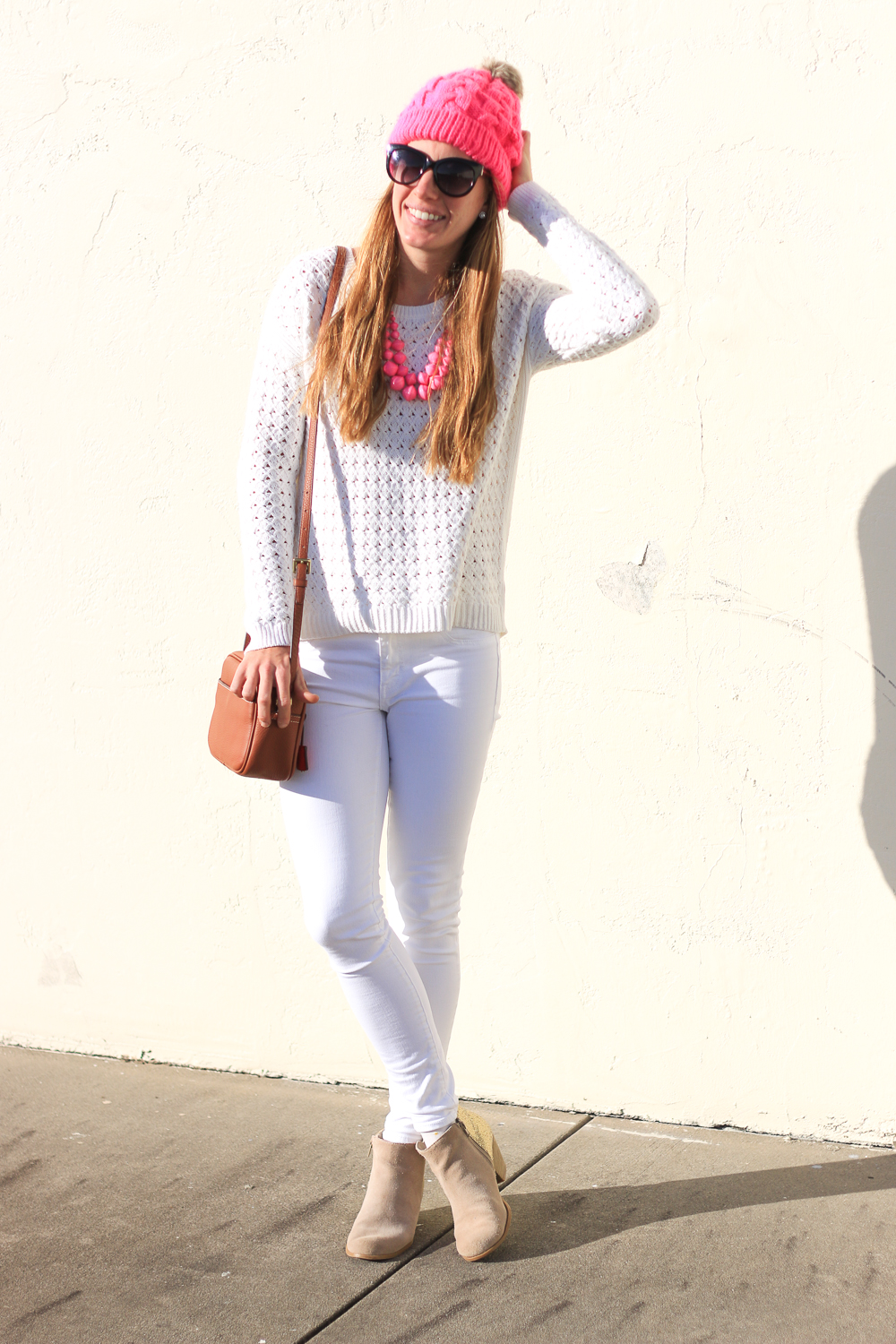 I love love love my neon pink 31 Bits Necklace I received as a Christmas present this year. It was designed by Leslie Schneider of Spendid Rags.
Even in the Sunshine state it gets kind of dreary and depressing on some of our more chilly days. It affects my mood and I tend to wear darker colors like burgundy, navy and black during the short winter months. To off set that, I wanted to create an all white look that would make the necklace pop and emulate our non-existent snow.
I wore it with a recently purchased Old Navy sweater (on sale for $15) and American Eagle skinny jeans (on sale for $30). I love styling this necklace and plan on wearing it a ton during the summer with off the shoulder dresses like this white one and this chambray one.
P.S. The neon pink hat is a children's size that I somehow manage to squeeze my head into every winter!
Instagram, Facebook, Pinterest and Twitter!
Save
Save
Save