Grey is just one of those colors, you know? It goes good with everything! Why? Because it's a neutral and every girl needs a grey dress in her wardrobe! I first saw this Lou & Grey dress online at LOFT but was not sure it would fit because it looked huge on the super tall and slim model. I waited until a few people wrote reviews to determine my size and once it went on sale I snatched it up. I bought the dress for around $18! I don't own a ton of grey items besides a few shirts and tank tops but these Gap pants have been catching my eye! Grey is the perfect basic color because you can add almost anything to the blank canvas and it will always look good.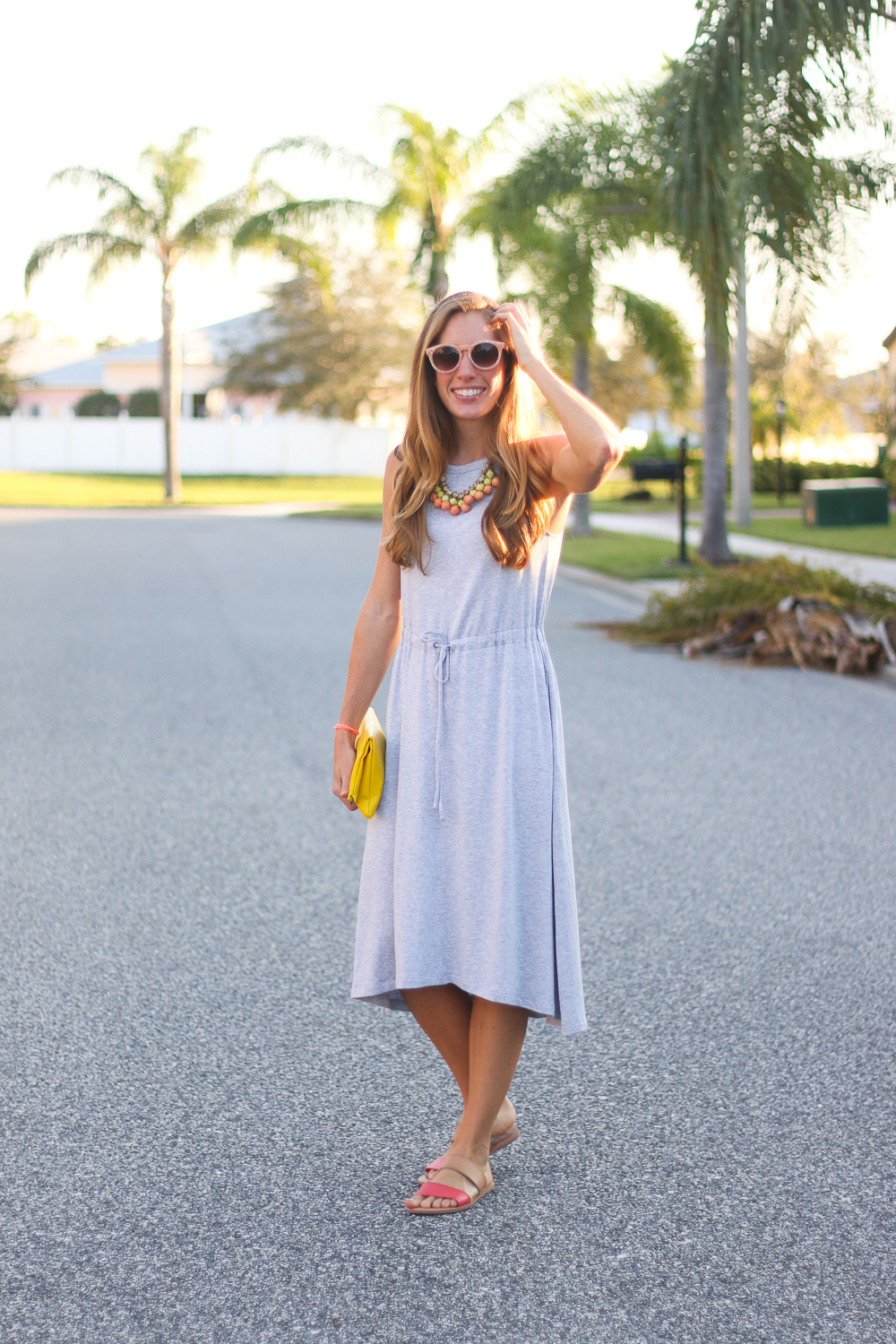 Dress: Lou & Grey LOFT ($20 on sale!)
Necklace: 31 Bits
Shoes: Old Navy
Purse: DIY
Sunglasses: similar from J.Crew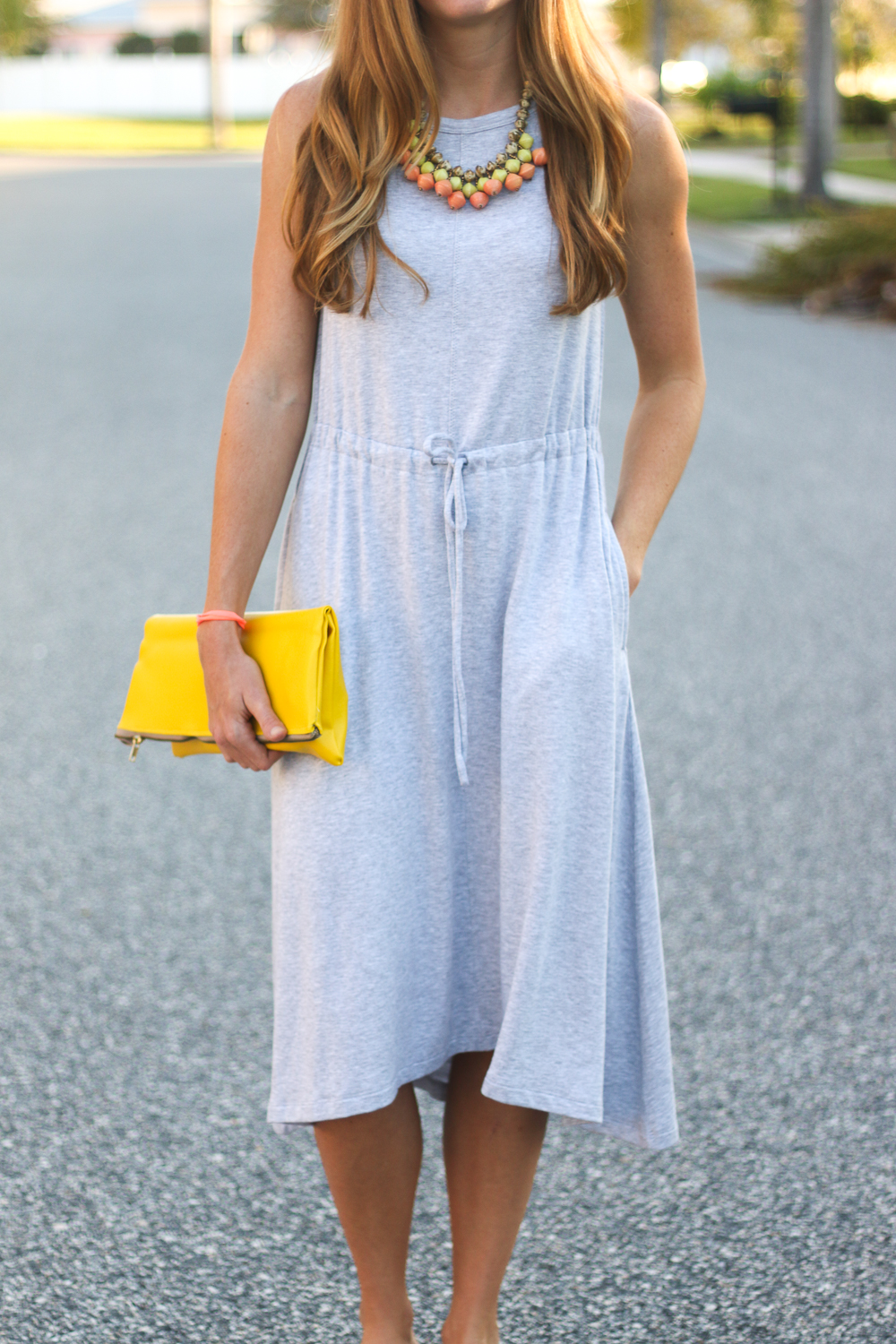 This grey dress is the perfect staple item. I bough this dress because I wanted to style it with pops of color to make my accessories stand out more. It's also great because it can transition easily between seasons. I play on wearing it with tan boots, a plaid scarf and a utility jacket for fall.
A few years ago I had found the most perfect cotton grey dress from Gap (it really was wonderful) but it shrank as soon as it went into the washing machine. Boooooo! It was so short I could no longer wear it in public. I seriously hate when dresses shrink in length even when I didn't dry them. I gave it to my best friend Alyssa who is much shorter than I am and she can enjoy it without public embarrassment. The good thing with this dress is that it's midi length with a slight hi-low hem and it's made with spandex so there's no risk of shrinking. And if it does it's still work appropriate.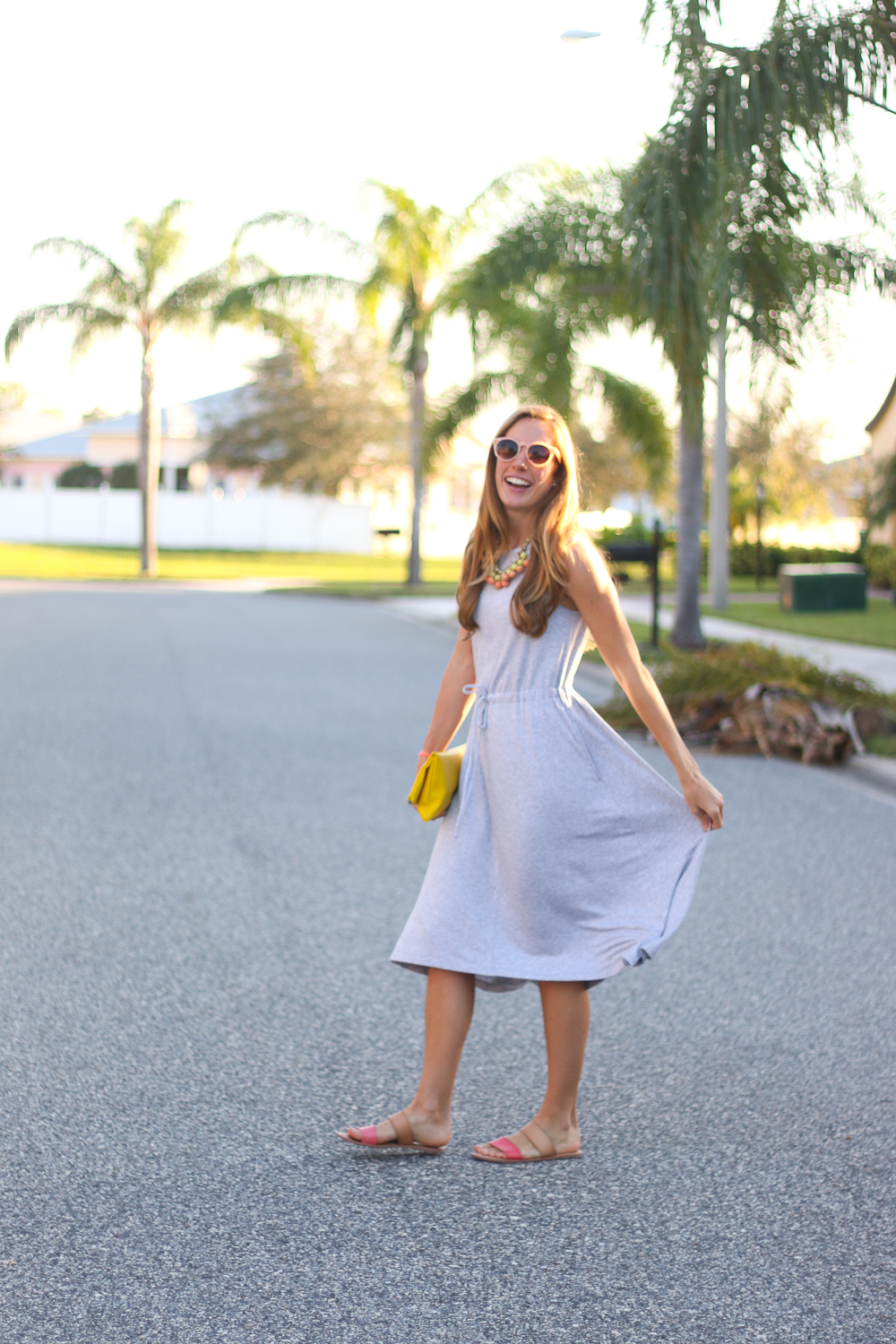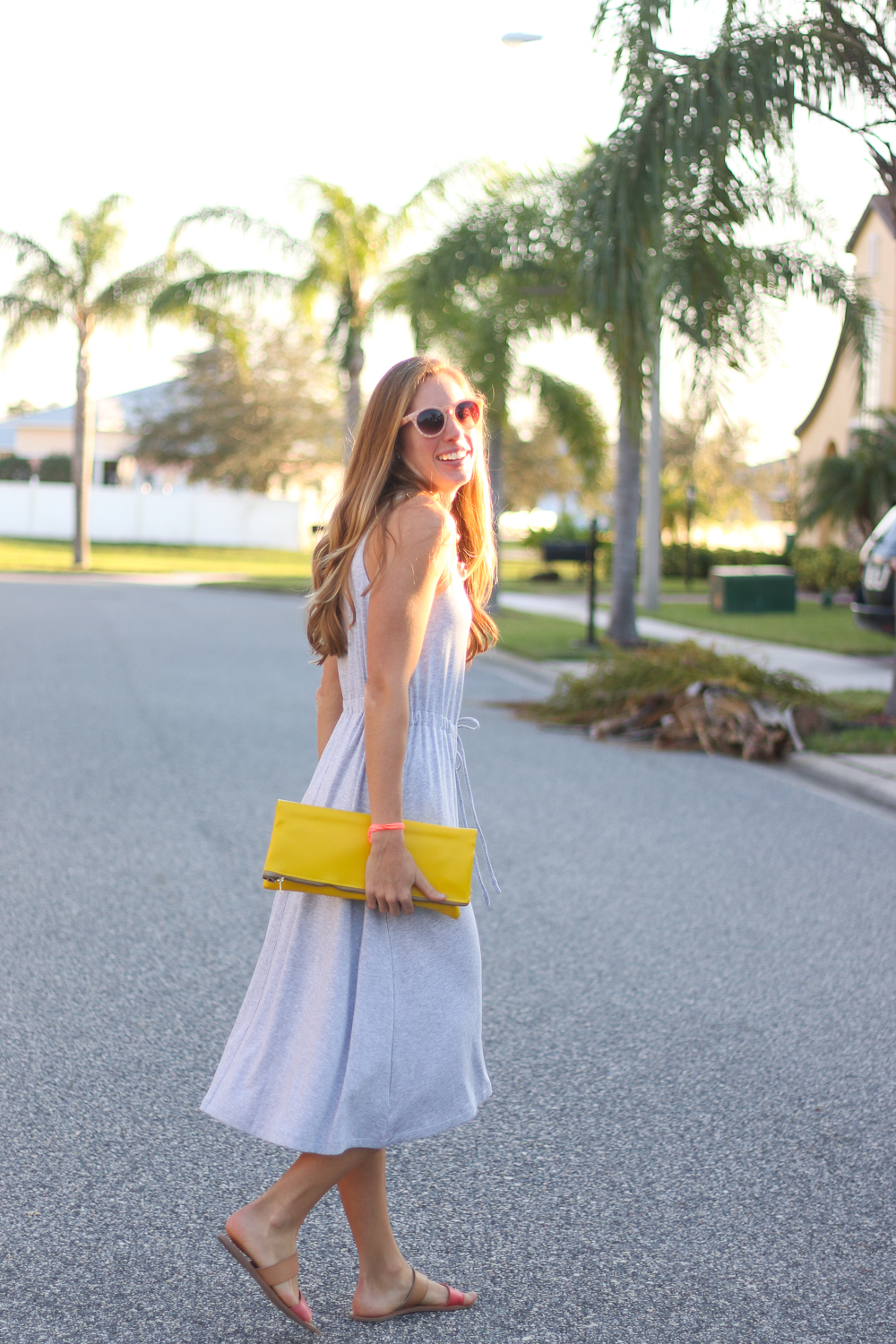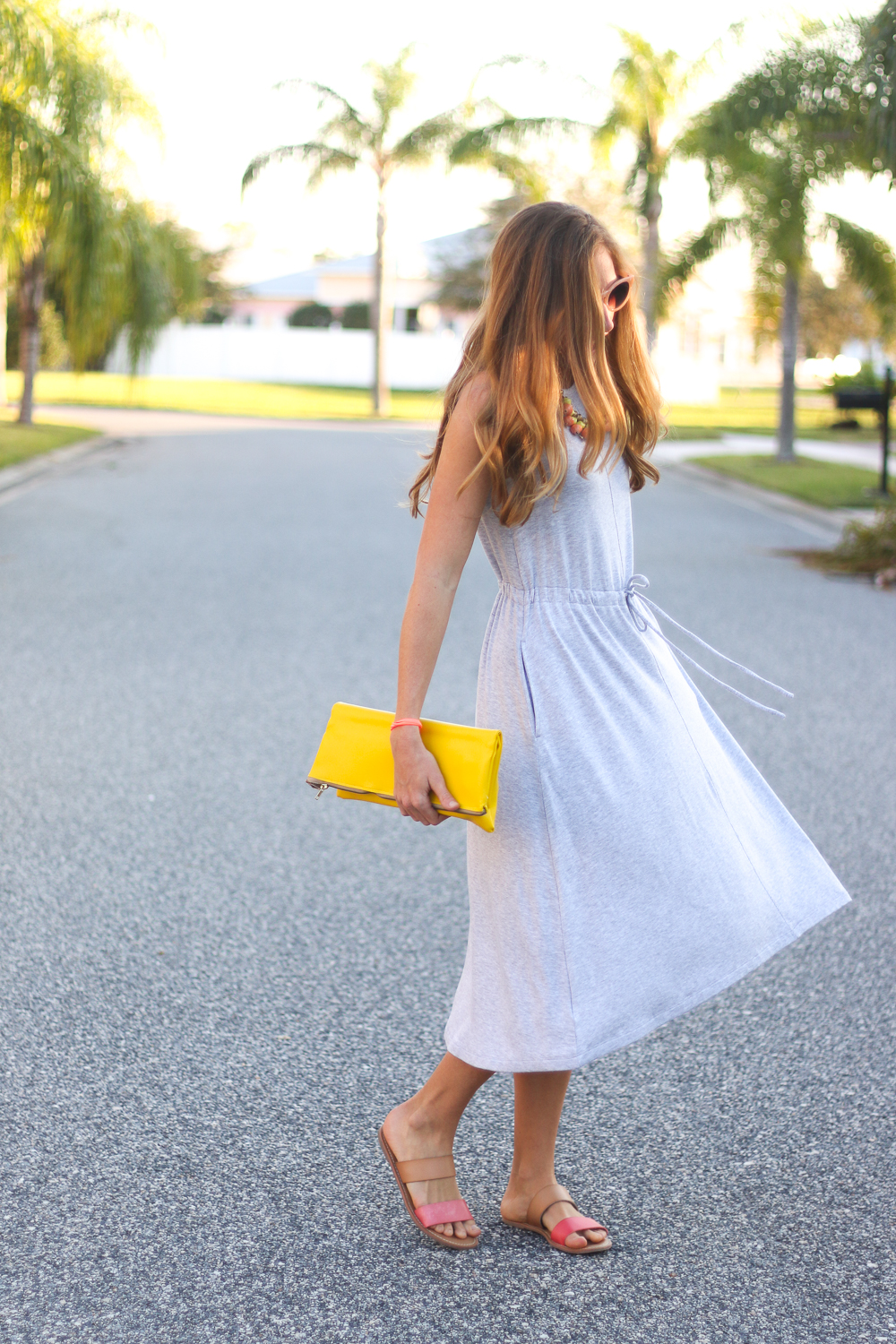 Gosh the lighting was so pretty! Most days if I want to photograph my outfit I have to rush home from work and snap away because the sun in almost completely hidden by 5 PM. I cannot wait until winter is over. This particular day it was on a Friday and I don't work Friday's so we were able to hit the perfect golden hour before dinner.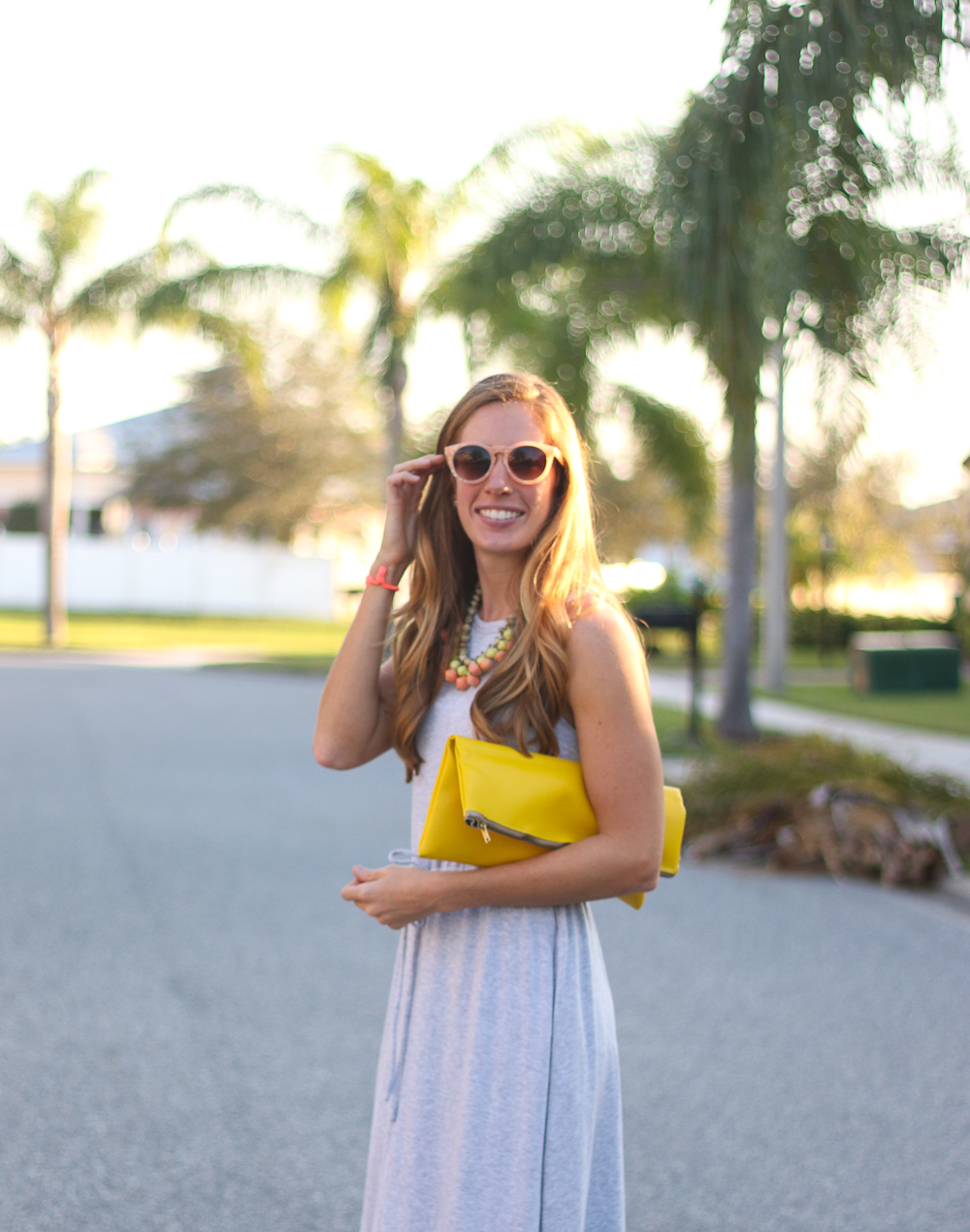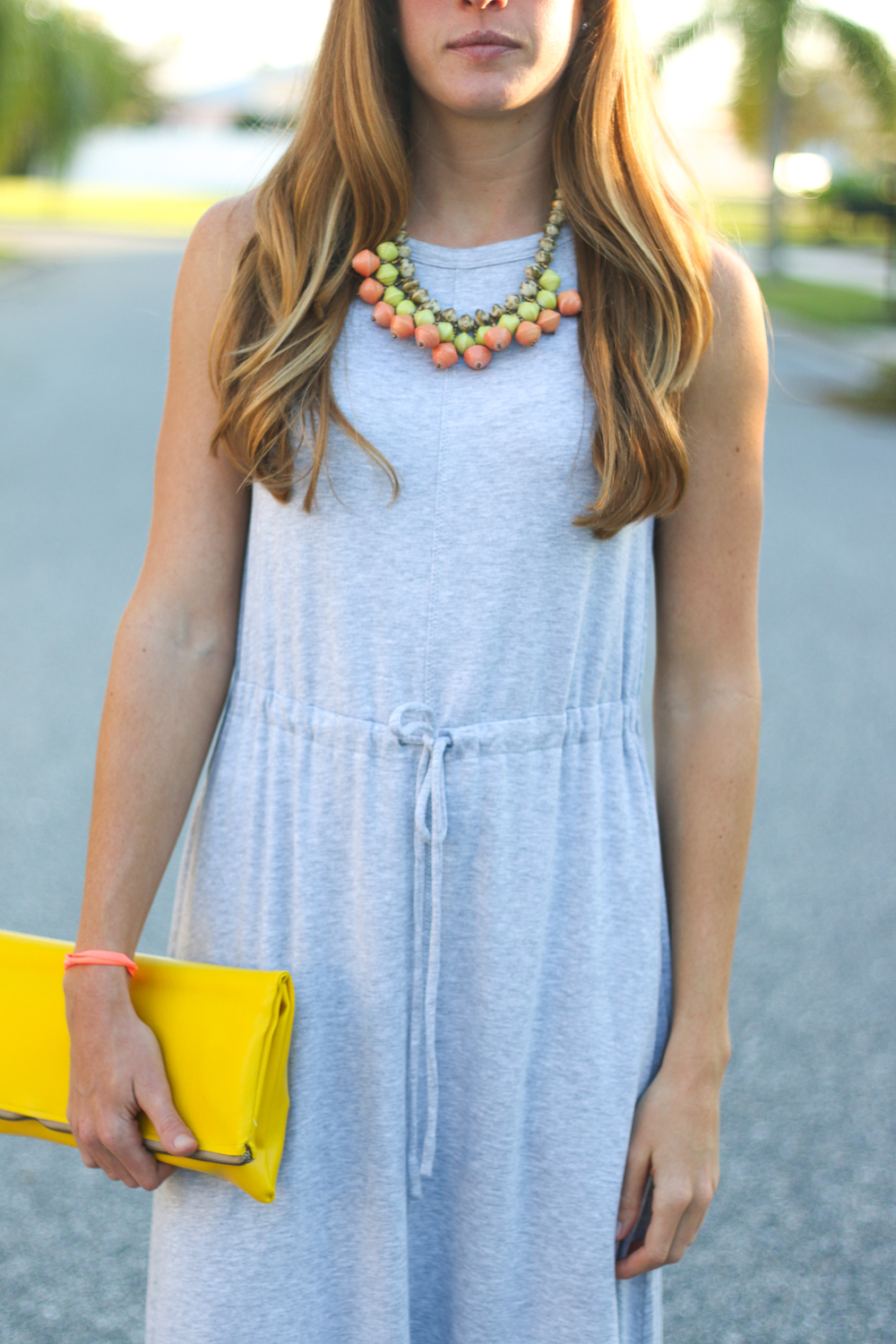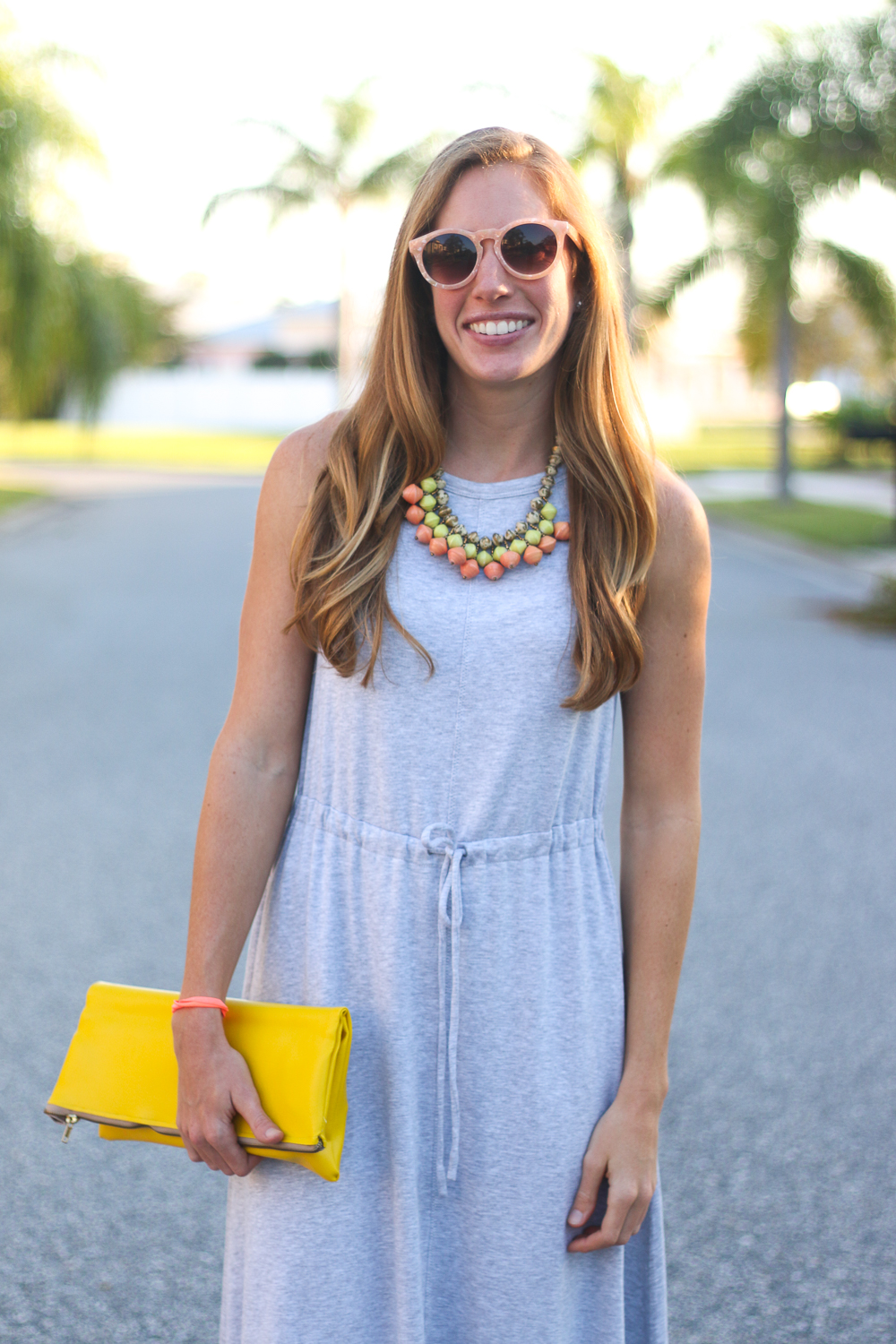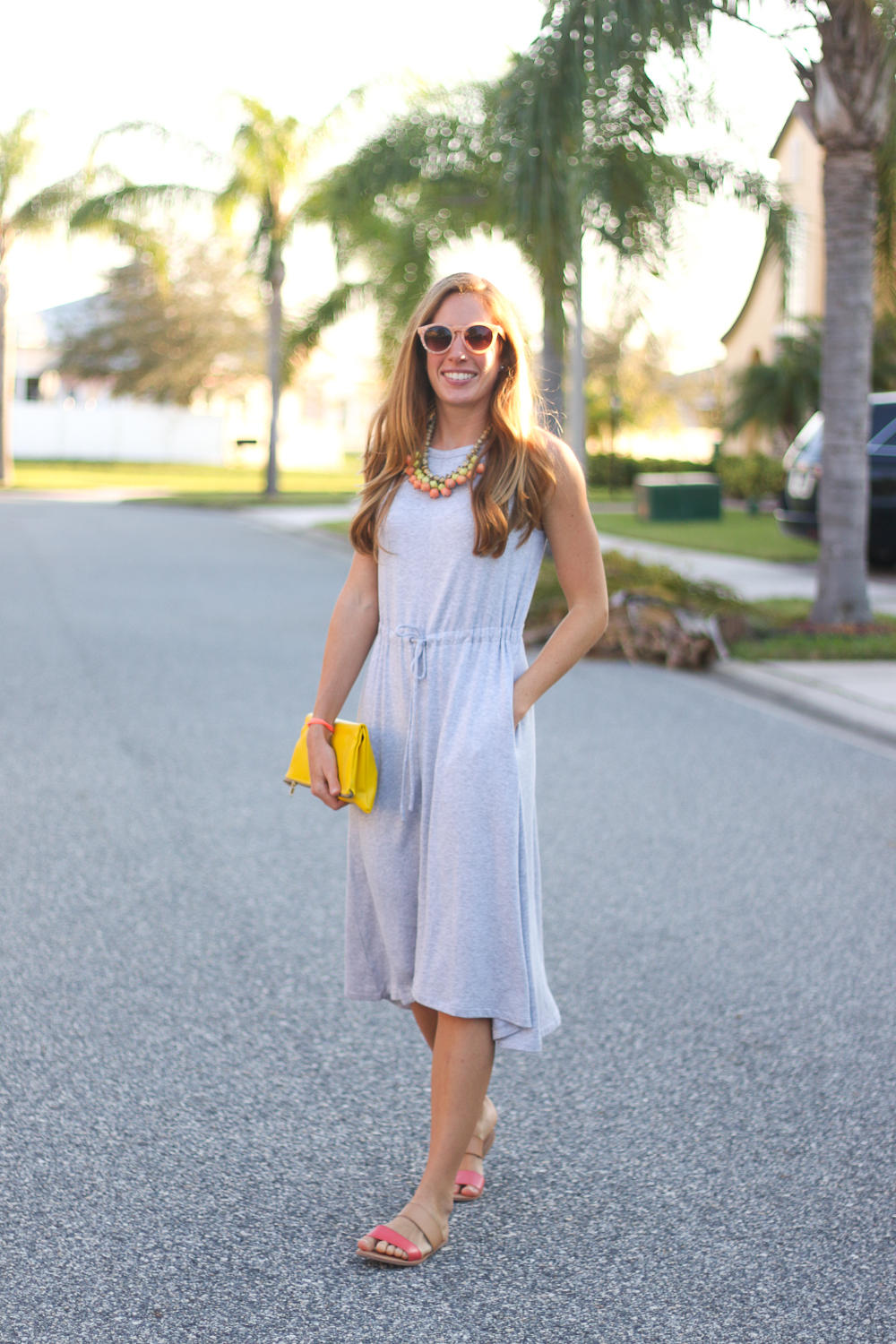 The grey dress has pockets too, OMG! I can actually store my phone or gum or chocolate in my pockets without having to wear pants. The pockets are super deep and look lumpy if their not fixed right. Speaking of pockets, sometimes when you try and model your own clothes but your not a model, it feels so awkward so you just stick your hands in your pocket.
A million thoughts go through my head while someone is taking my photo. "Do I put my hand in my pocket", "Hand in? Hand Out? Okay Hand In. Yes Hand In, less awkward.", "KT, don't make your smile awkward, just relax", "Do I turn, should I turn, okay turn, now spin, okay now get me jumping because I don't want to just stand here", "Oh no, a car is coming, look natural!". Most of the time I just tell who ever is photographing me to snap a million photos and I just walk back and forth a few times and voila, the photos you see on my blog ha!
Follow me on Instagram, Facebook, Pinterest and Twitter!
Save
Save
Save
Save