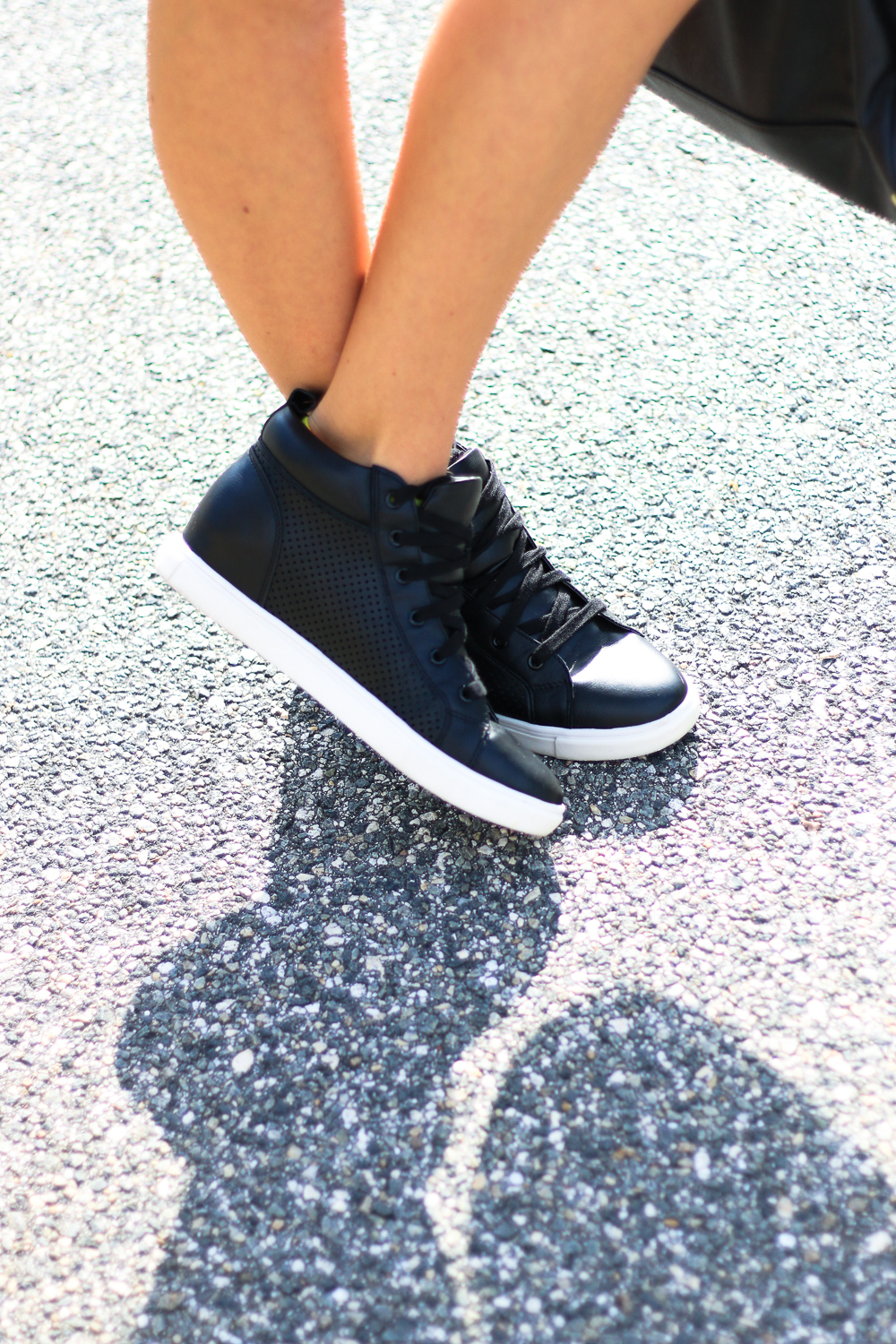 The reactions I get with these high top shoes from Target are priceless! They are either well loved or very well hated. I never find anyone bordering the fence ha. It was so funny to watch my family and friends faces when I showed them the new shoes I wanted to purchase. The majority of the reactions are, "Those are so ugly!" and in my head I'm thinking, "You haven't seen them on me yet, if their styled right they look good!" I will admit, not everyone's reactions are terrible though. Many do love them and like when I wear them!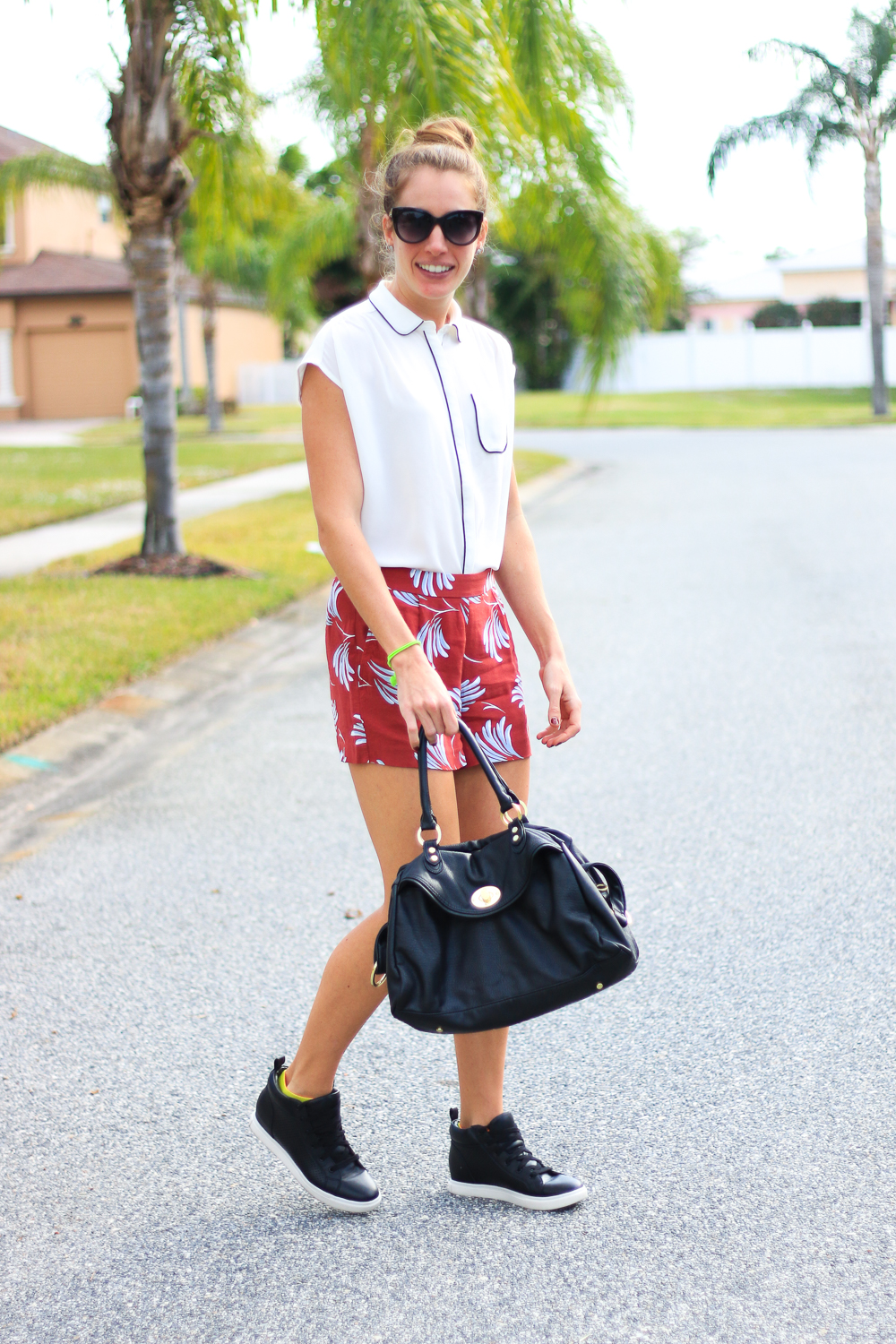 Top: LOFT
Shorts: LOFT (their on sale for 60% off)
Shoes: Target
Sunglasses: Target
Socks: Target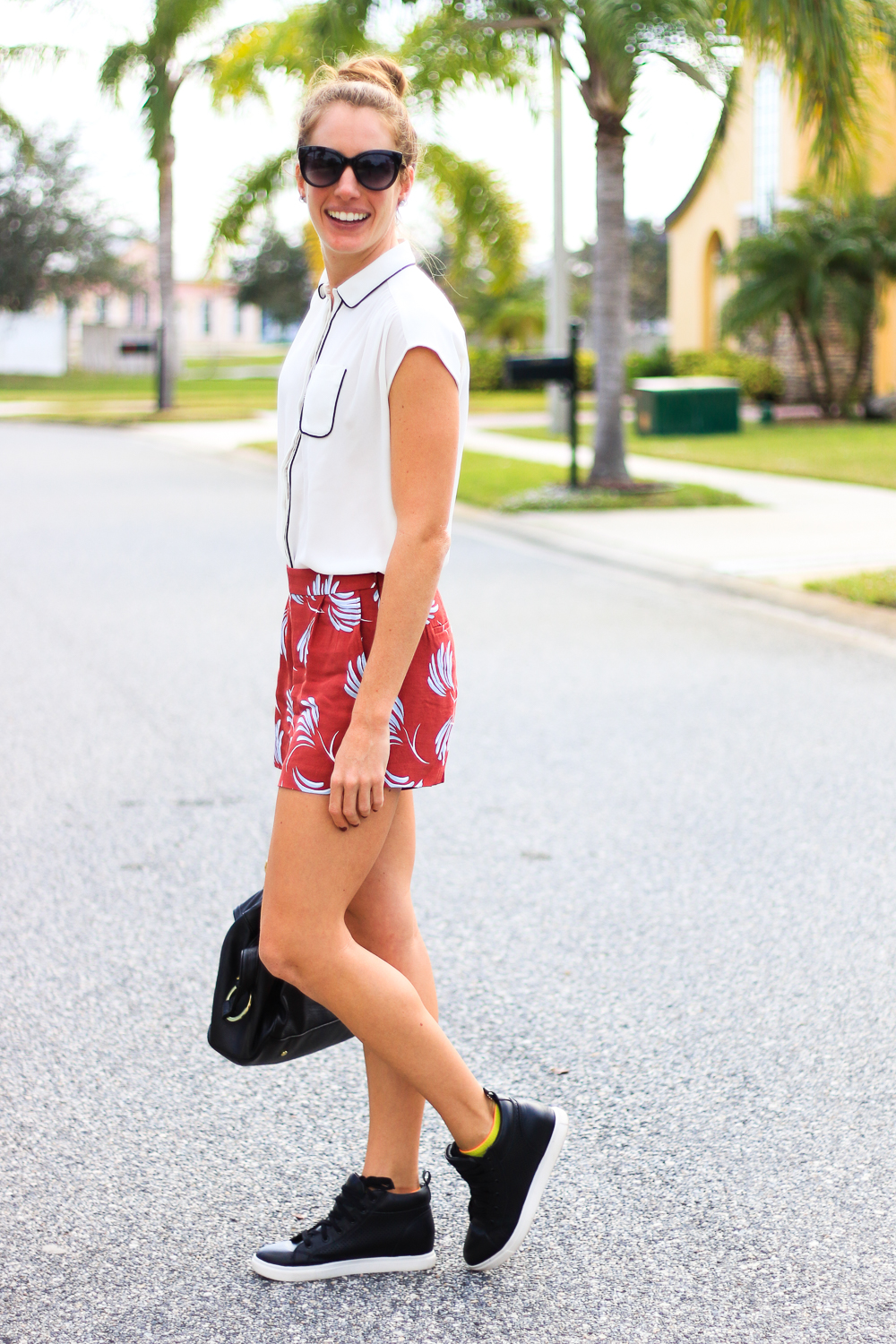 Do you see the socks pocking out of the high tops? They are my absolute favorite pair of workout socks to wear from Target. I want to buy more pairs in different colors because I wear them so often. A good pair of socks can be hard to find but these are so soft and squishy.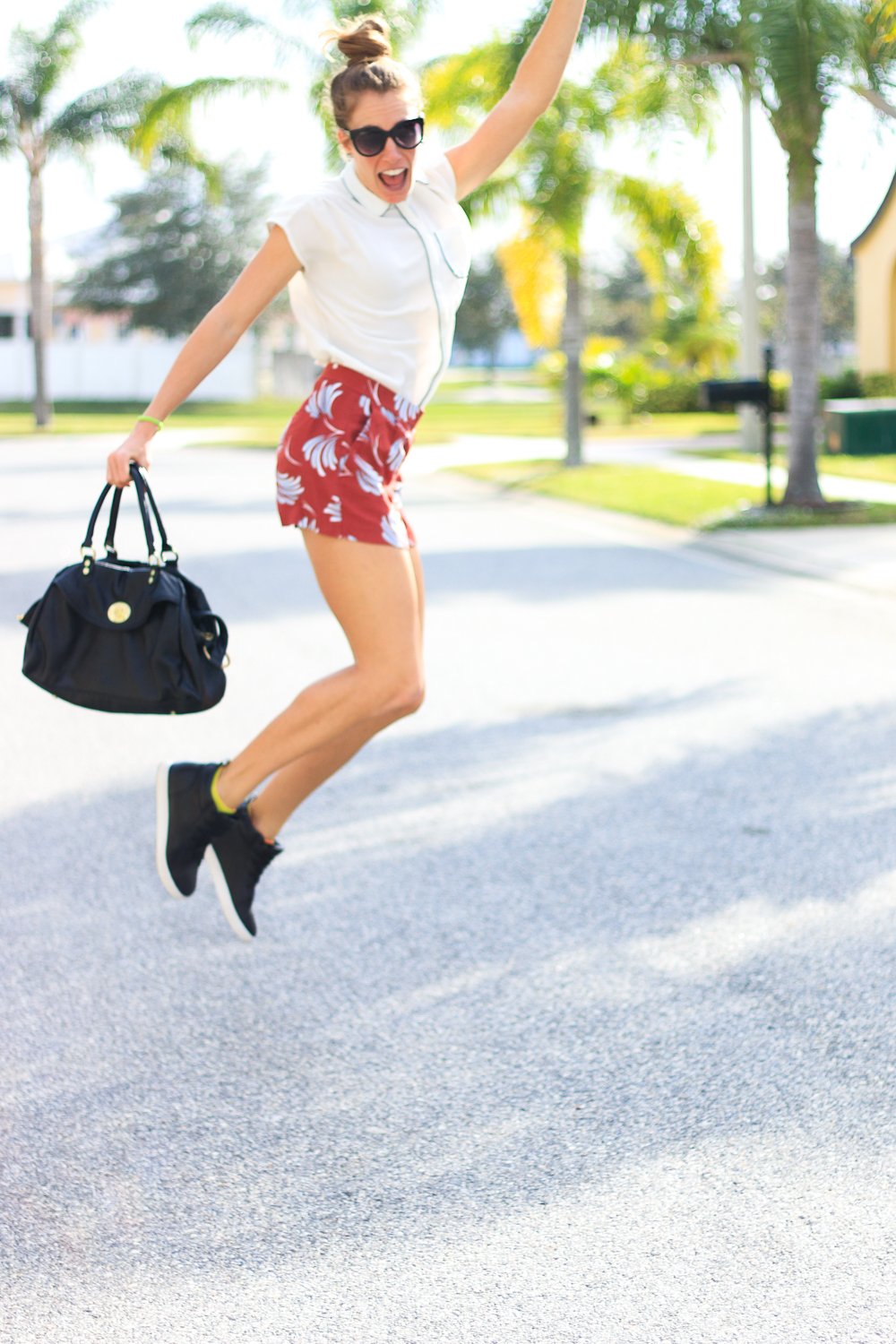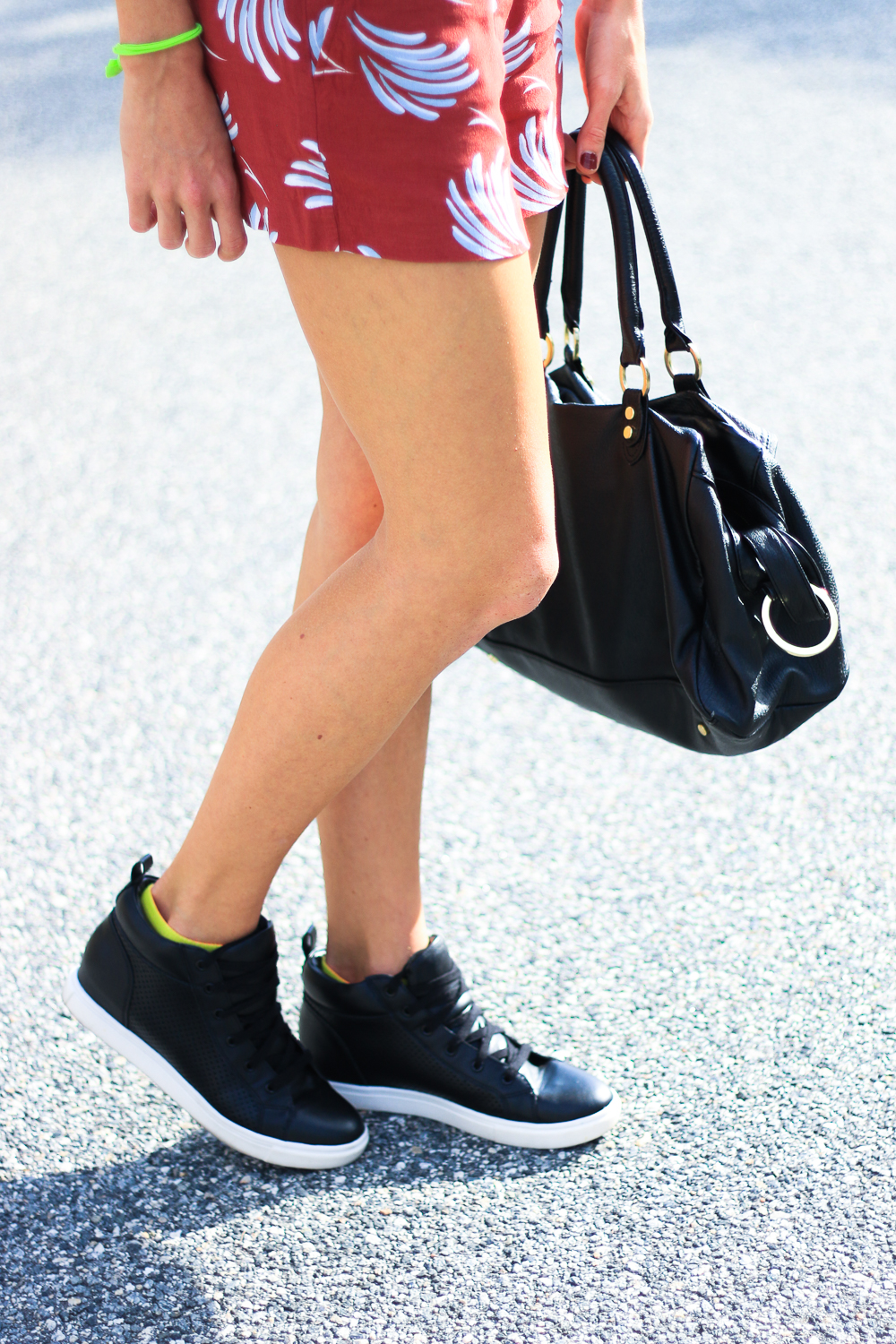 Years ago I would have never pictured myself wearing high top shoes, let alone faux-leather ones! My style ranges from anything girly and feminine to classic  and edgy. I don't think I fit into a category. I just dress like me and can make anything work if I truly love it enough! With trends like joggers and athleisure being so popular, I have so many different styles of clothing I can wear my shoes with!
I wore this outfit to church but the high top shoes look just as good with dresses and skirts as they do with with joggers and skinny jeans. I have plans to wear these shoes with my new faux-leather pants from LOFT and an oversized button up. I'm waiting for a lazy and hopefully cool Saturday so I can wear the shoes with my Target joggers, a t-shirt, and a light jacket or vest. Honestly, I can think of a million options to wear the high tops with!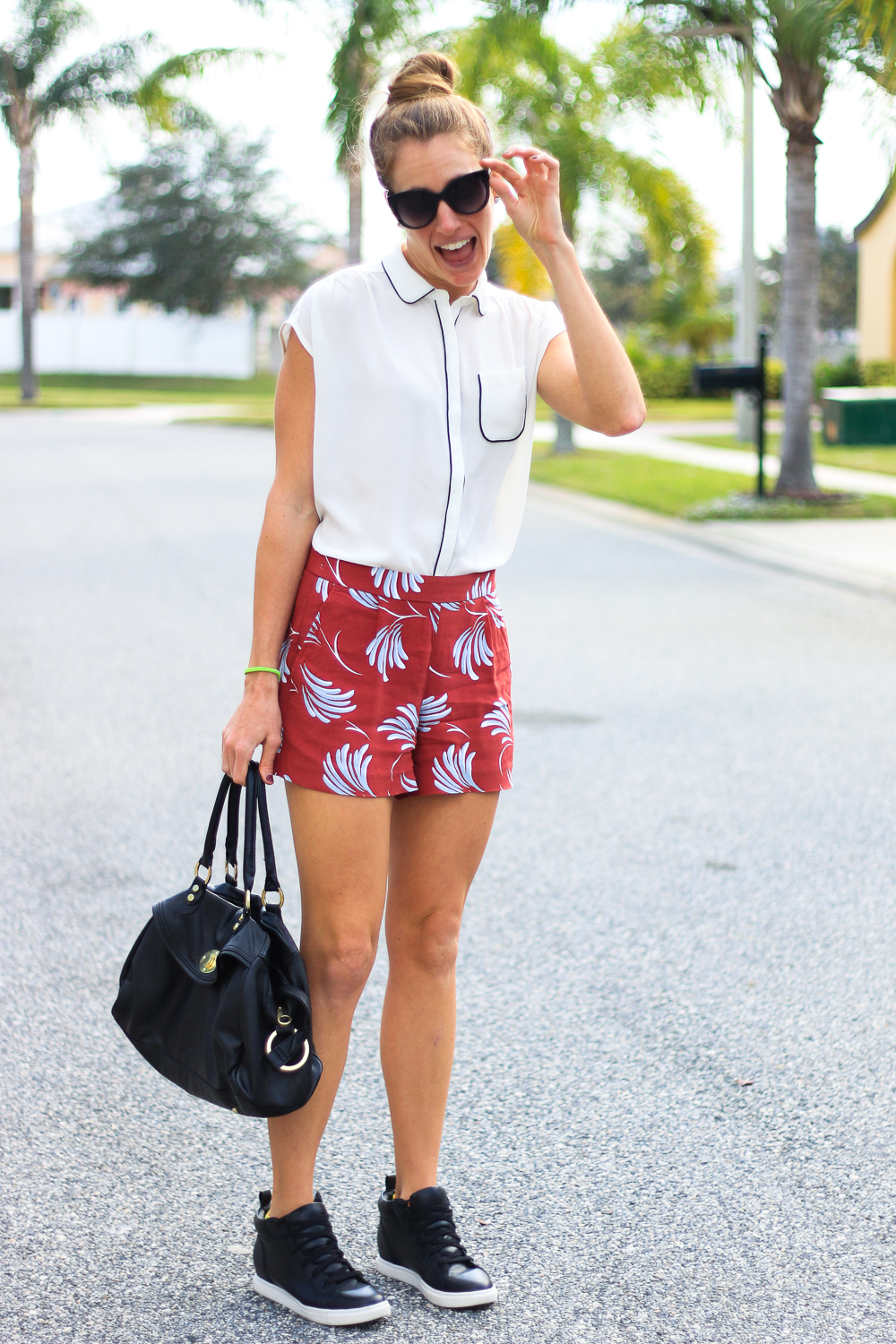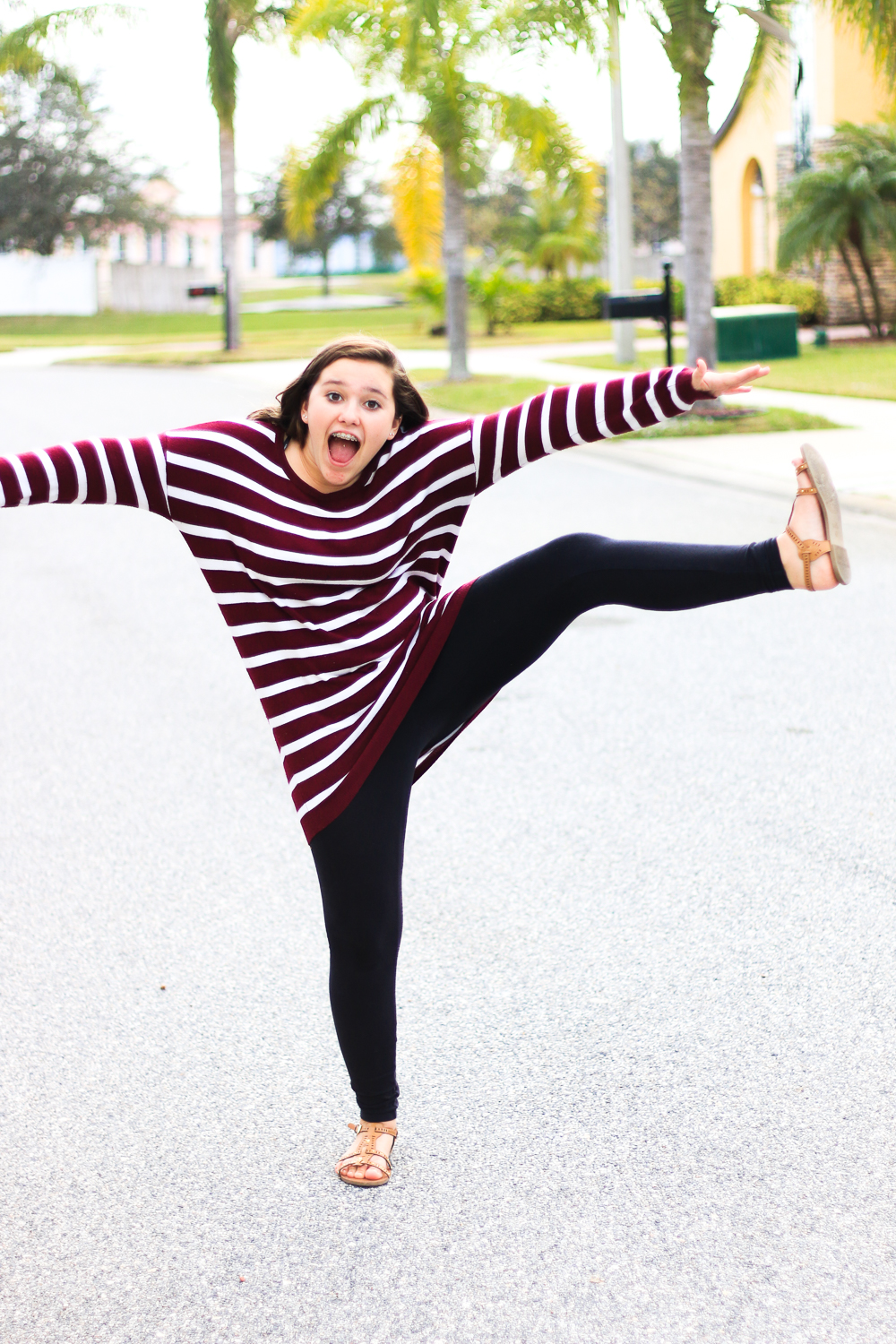 This is my little niece Payge, the one who always helps me take outfit photos! I think it's so funny were both matching and I didn't even realize it until I started to type up this blog post. Shes the cutest!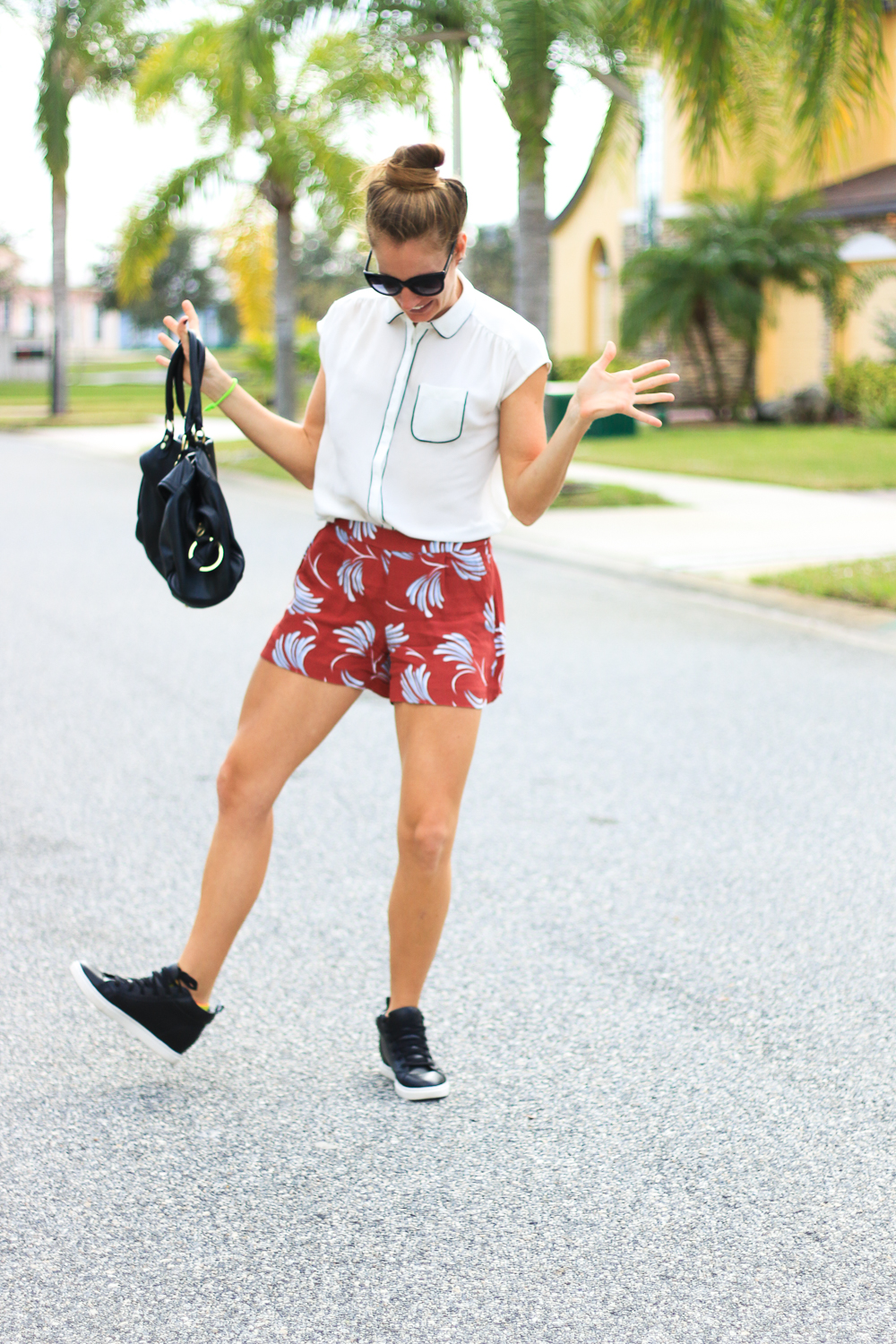 What's life if there isn't a little weirdness? This is my model pose to show off my new high top shoes.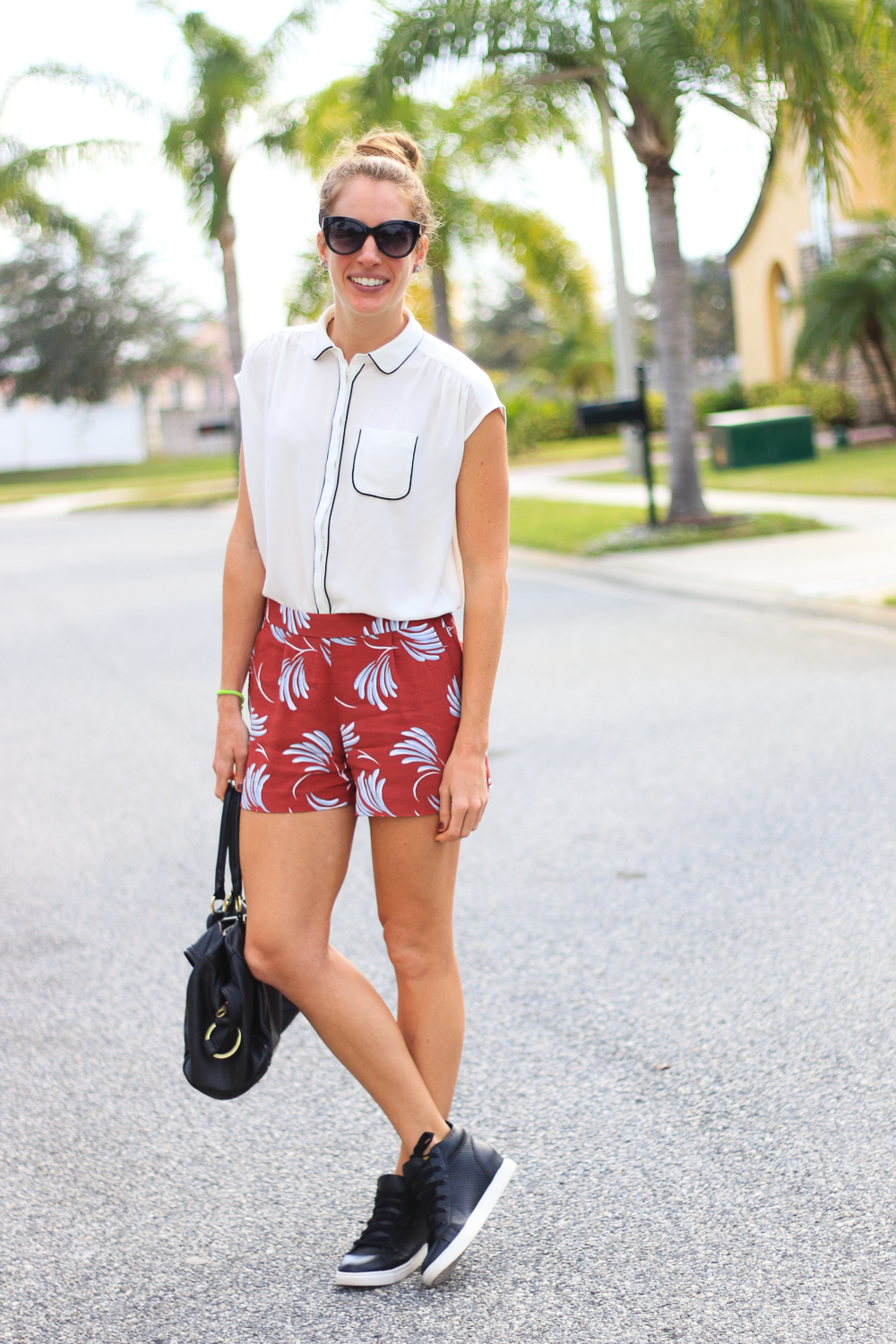 I volunteered at Propel Women's Conference in Orlando over the weekend (I got to hear Joyce Meyers speak in person for the first time!). There was a girl working the event who had on high tops shoes also. Hers were metallic and super cute! I asked her where her shoes were from and she said they were Steve Madden. I want the white ones! Those would match so well with everything I own!
Follow me on Instagram, Facebook, Pinterest and Twitter!
Save