My favorite activity to do on a non-work day is head to the beach! A few weeks back my best friend Alyssa, her husband and I took a drive to Sebastian Inlet, a local favorite beach to escape to. We decided to wear our new Hello Apparel t-shirts for some much needed fun in the sun.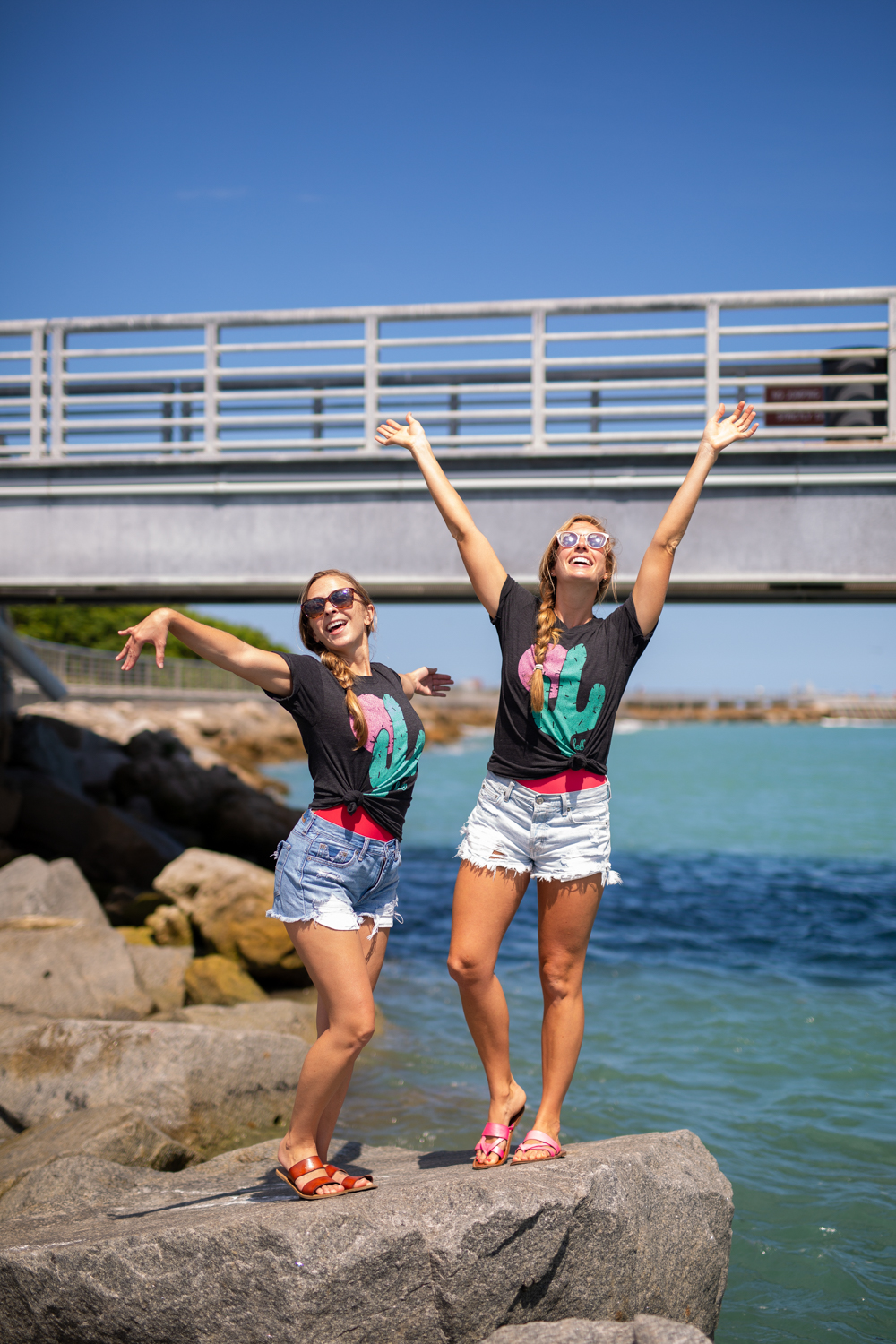 Outfit Details:
Me: Hello Apparel T-shirts / Denim Shorts / Similar Sandals
Alyssa: Hello Apparel T-Shirt / Similar Denim Shorts /  Sandals
This beach is actually a state park, is pure magic and only a 30 min drive from my hometown. It has gorgeous blue water, so much to see and do like watch surfers, climb and jump off (small) rocks, a restaurant and even a small tide pool for kiddies. Isaac (the photographer who helps me with my blog) is married to my BFF and it was his idea to come here. It worked out perfectly because I had these t-shirts to shoot and he helped us with photos!
I thought it would be totally fun to bring Popsicles to take photos with. Before we left, I made sure to pack them in a cooler full of ice. Yeah, it ended up being a terrible idea. As soon as we took them out into the heat, they melted all over us, ran down our legs and into the little nubs you can see. Seriously how do all those people take "cute popsicle photos" you see on Instagram and Pinterest? My conclusion is that it must be in the dead of winter. Instead of a Pinterest fail, it's a popsicle fail ha!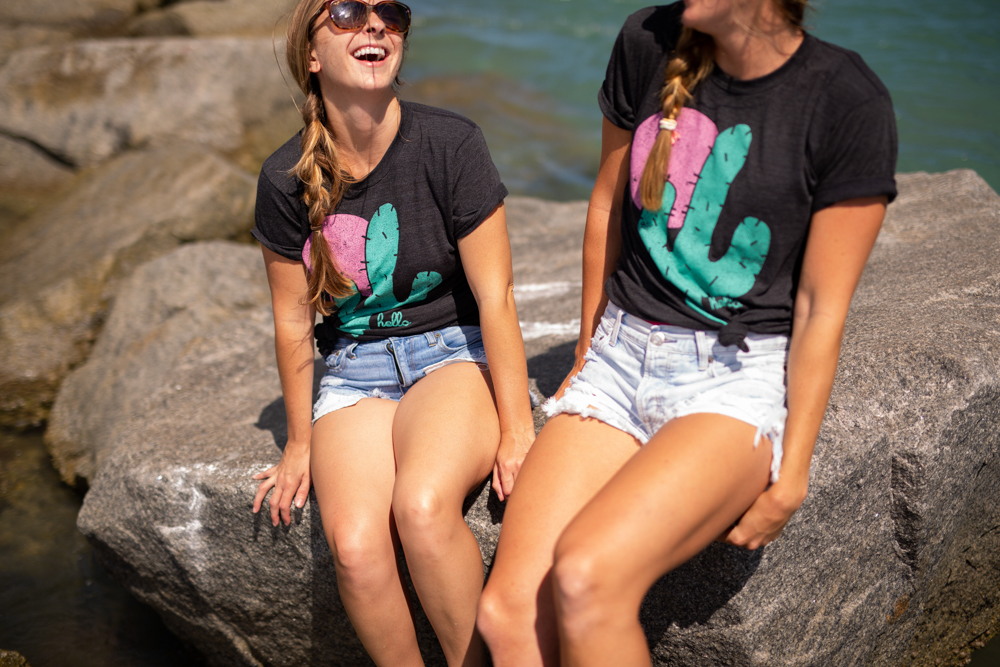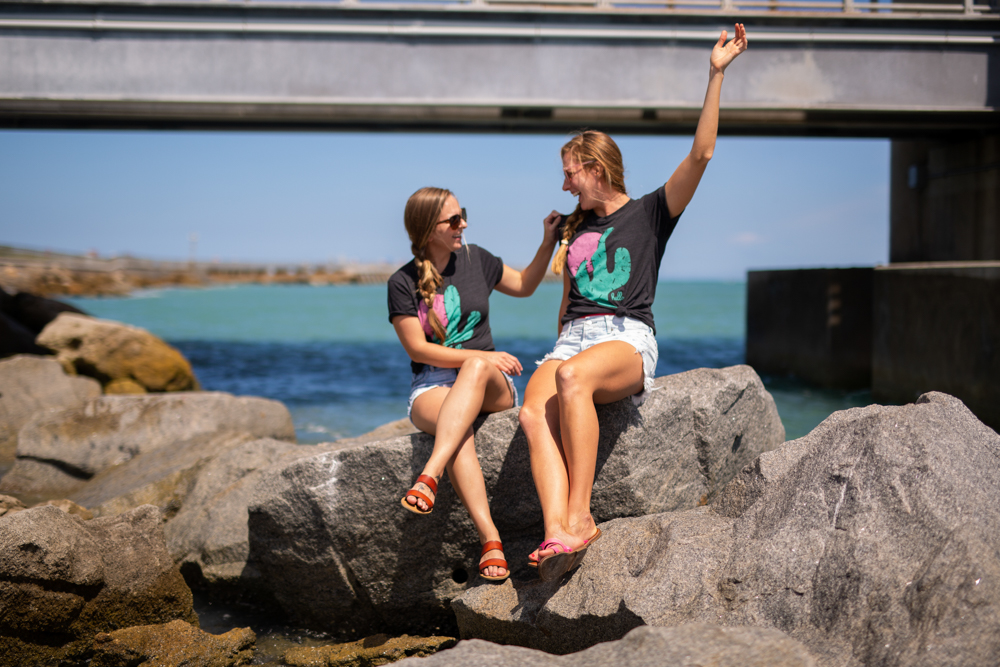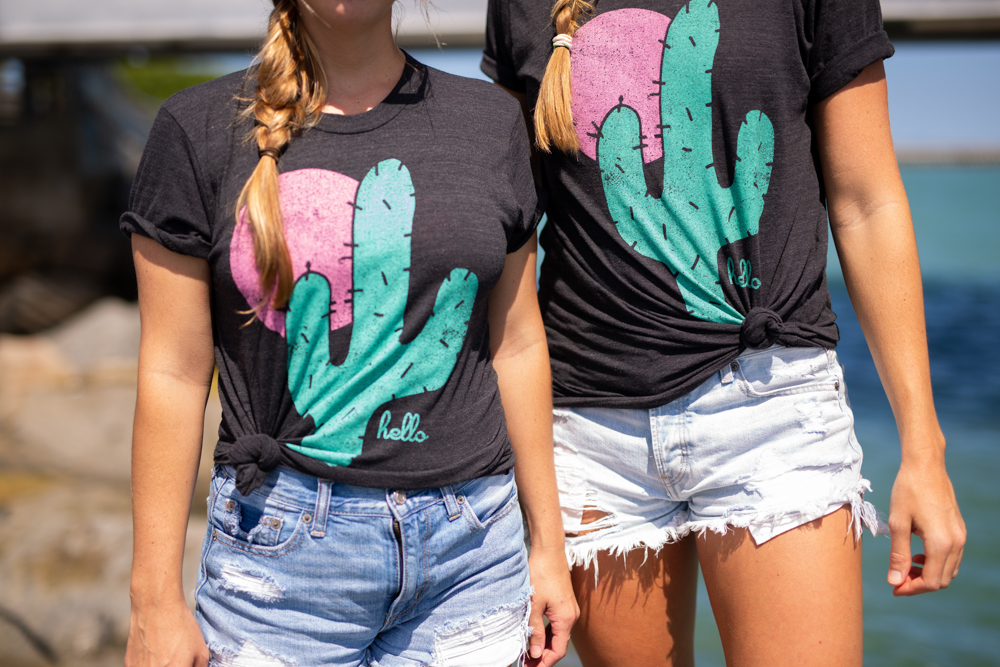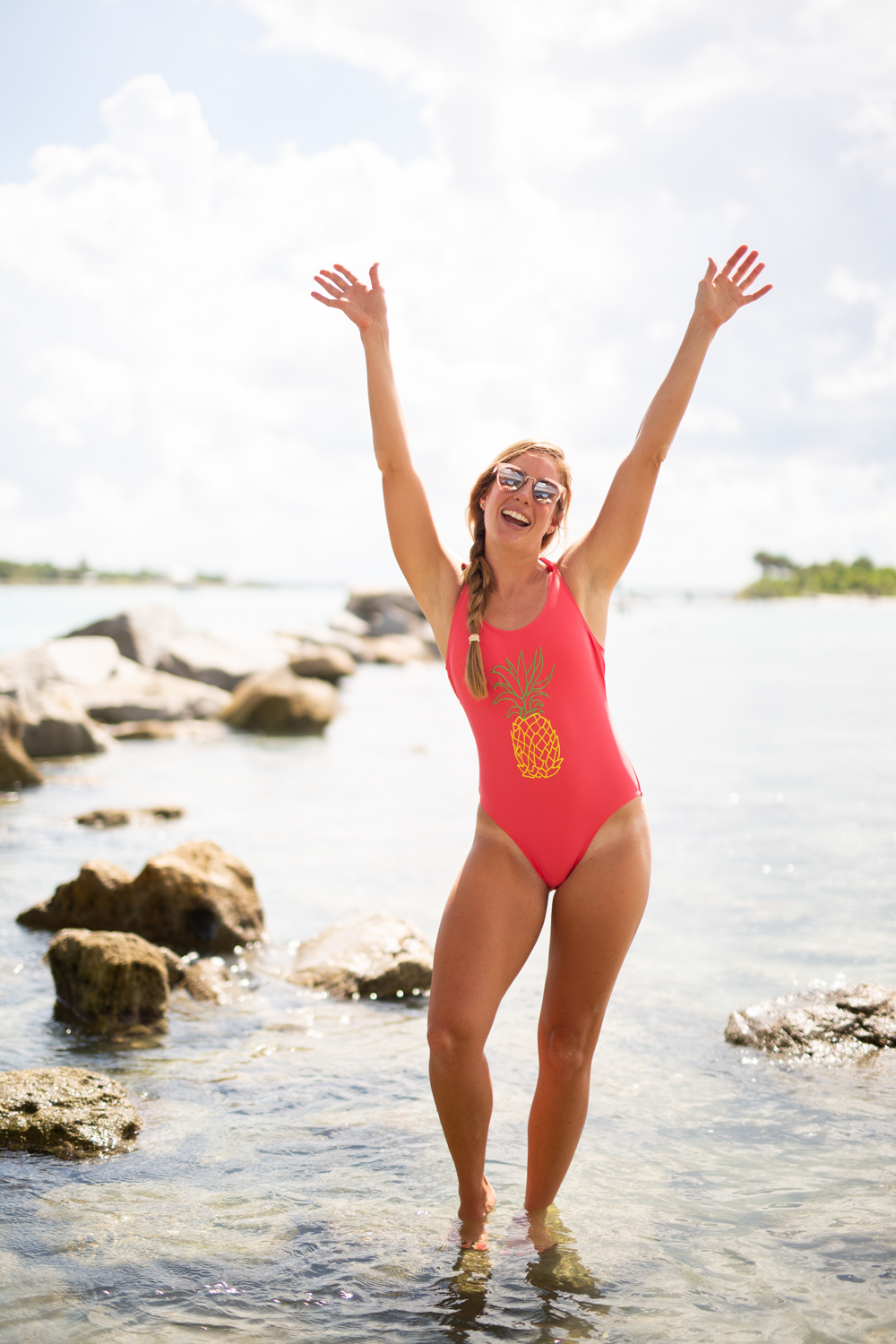 We decided to shoot photos first and then had to strip down to our swimsuits and jump into the ocean. It was so hot this day and we were sticky from the popsicle mess. Just behind this photo is what you call the tide pool. It's like a big pool that's calm and is the point where the ocean meets the river. It's perfect for floating on giant flamingo floats (all those who follow me on Instagram, I swear I'll be able to take my float to the beach one day soon). Families bring their kids here to keep them away from the big waves on the other side near the ocean. We luckily had the place all to ourselves and a few other couples. Friday is the day to go on fun adventures to miss all the crowds!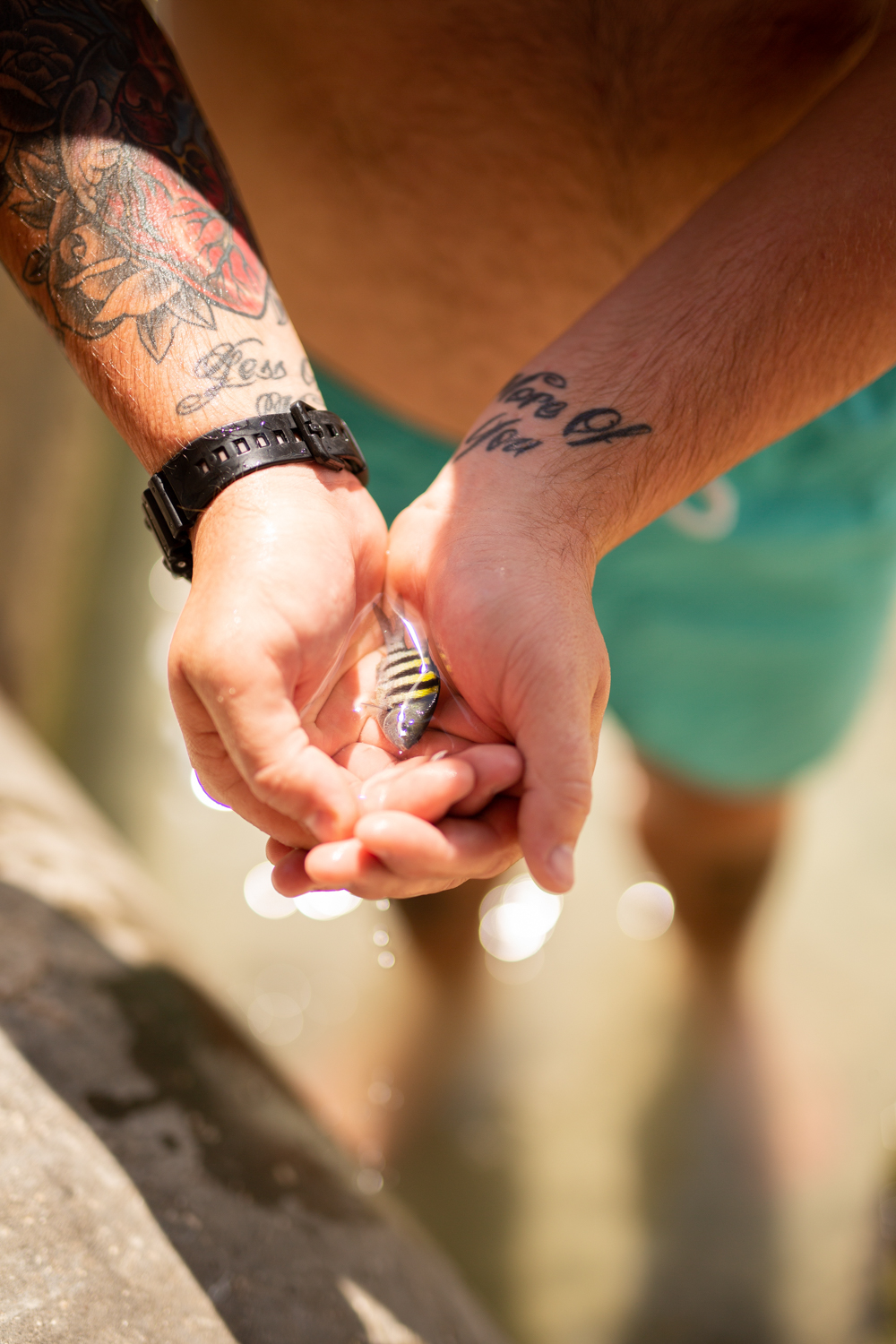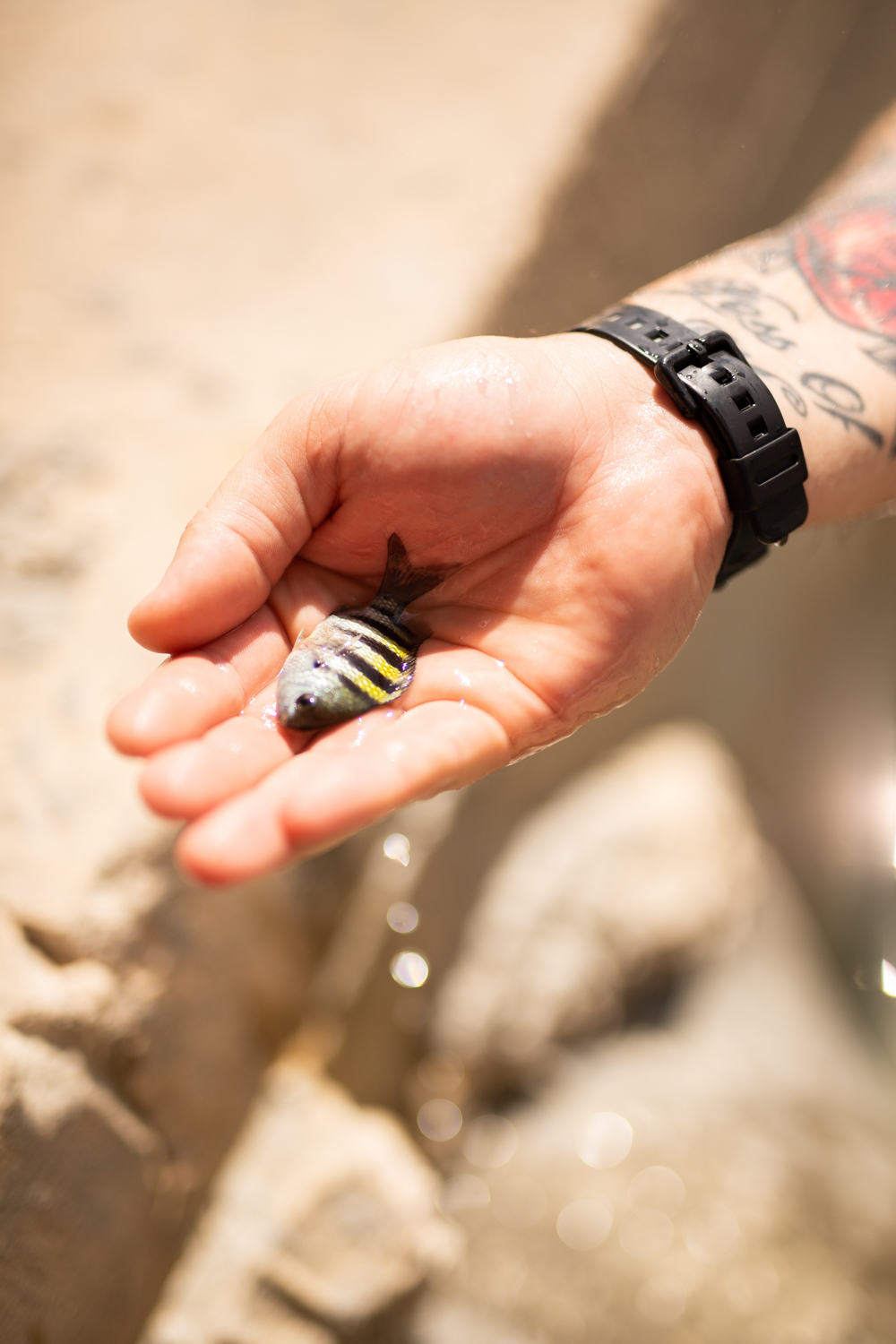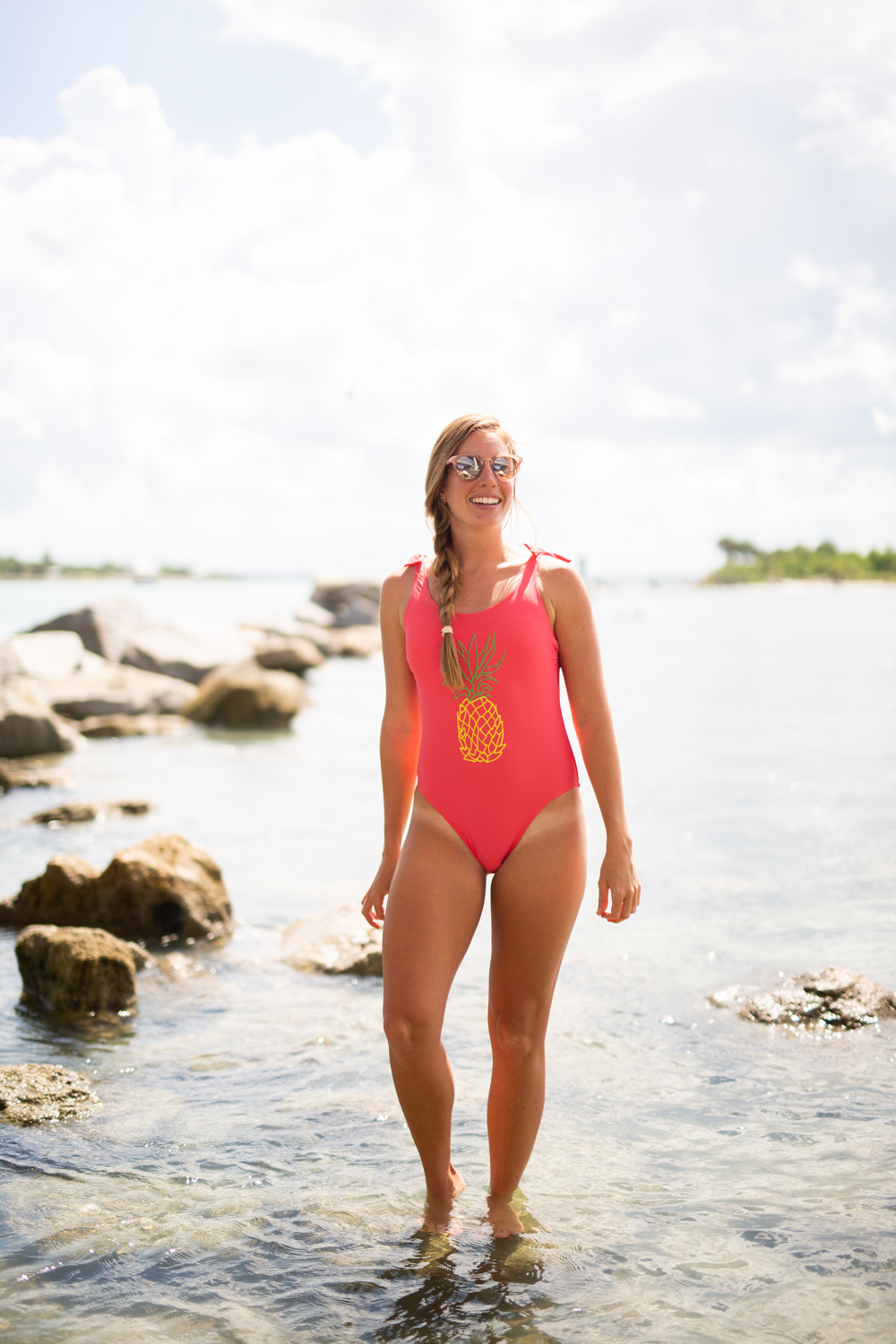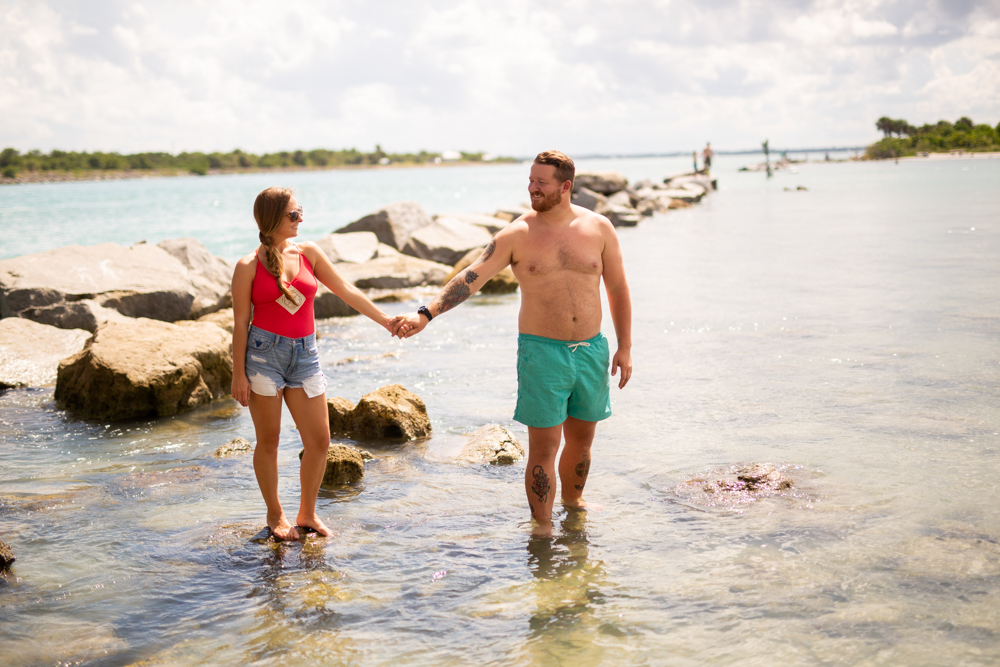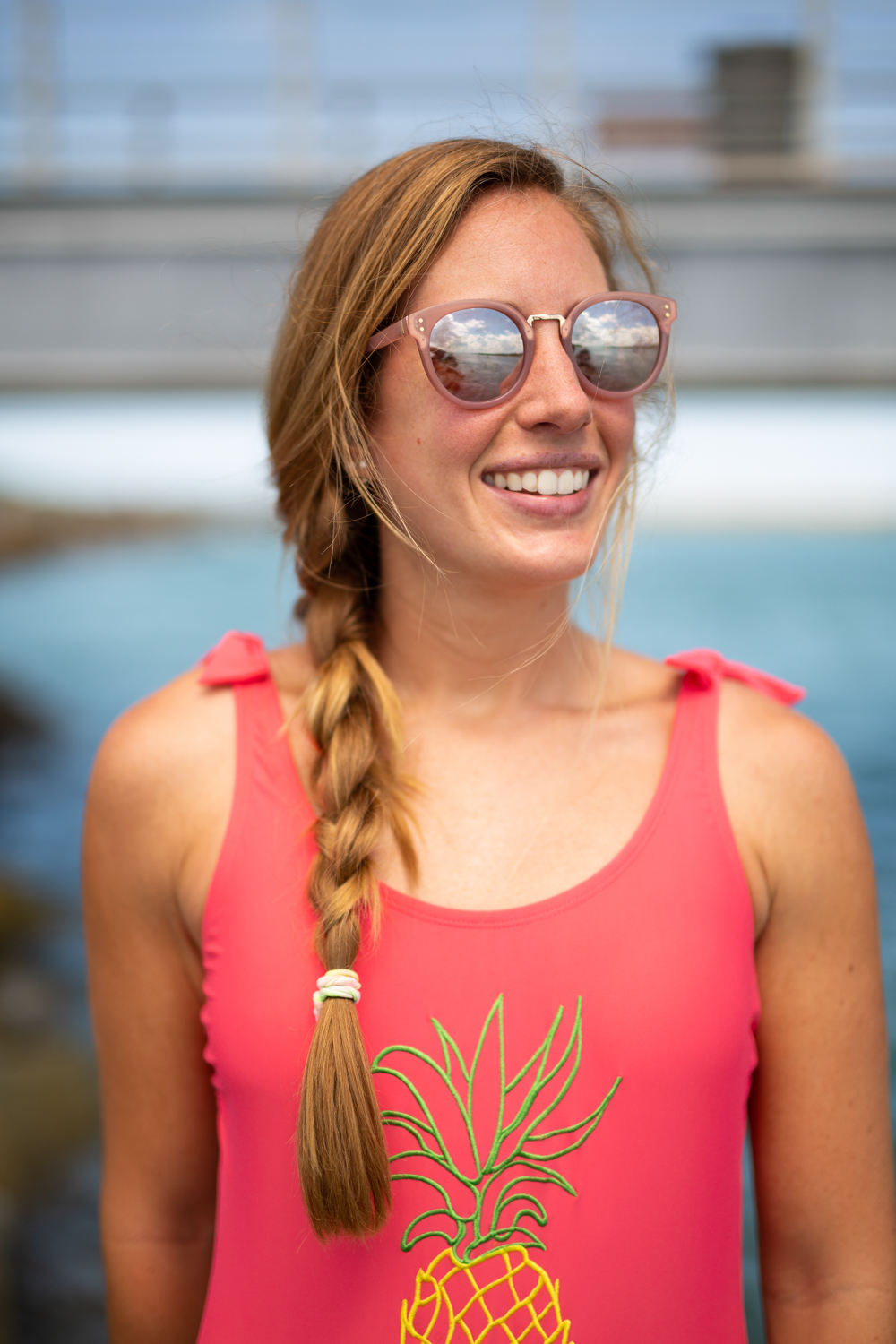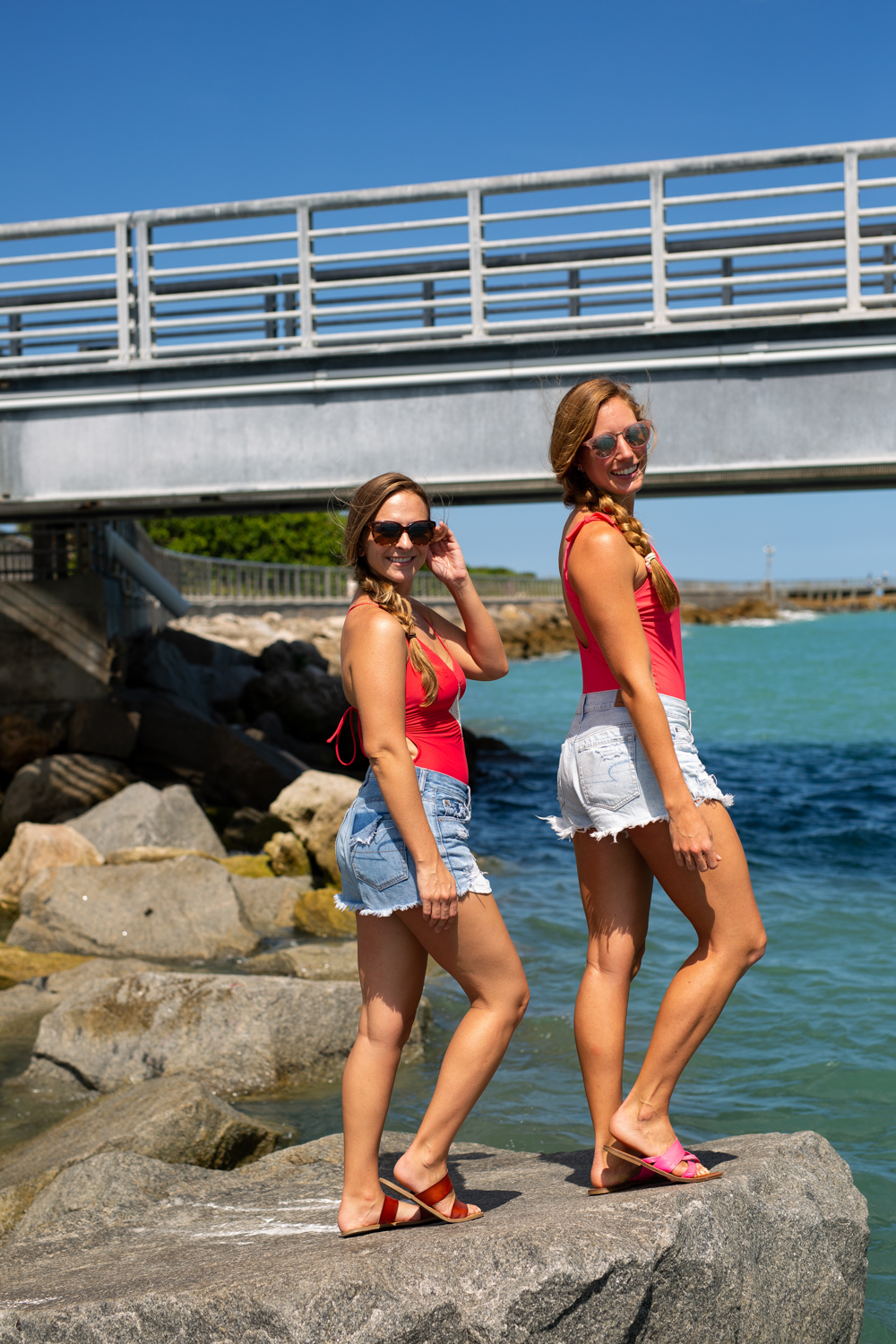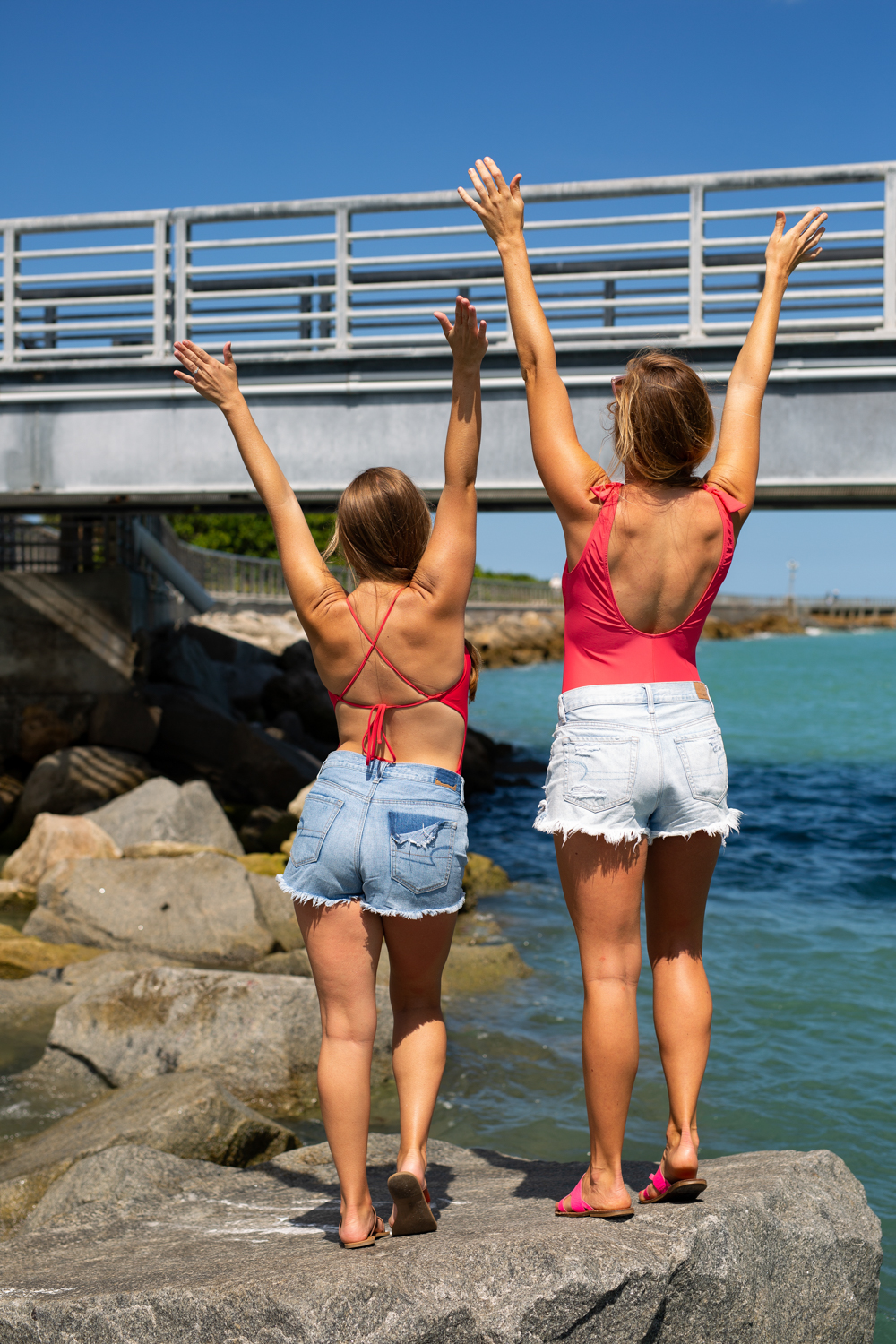 Every time I see these photos they just remind me of a huge American Eagle advertisement HA! Before we jumped in the ocean and put the camera away for the day, we took a few photos on the rocks. There's barnacles and coral on some of them so you have to be careful. But when we were about to get out we spotted the cutest fish swimming amongst the rocks. Isaac caught him and I was able to get a few photos. He's seriously the cutest!!! Don't worry, we let him back in the water and he was A-OK!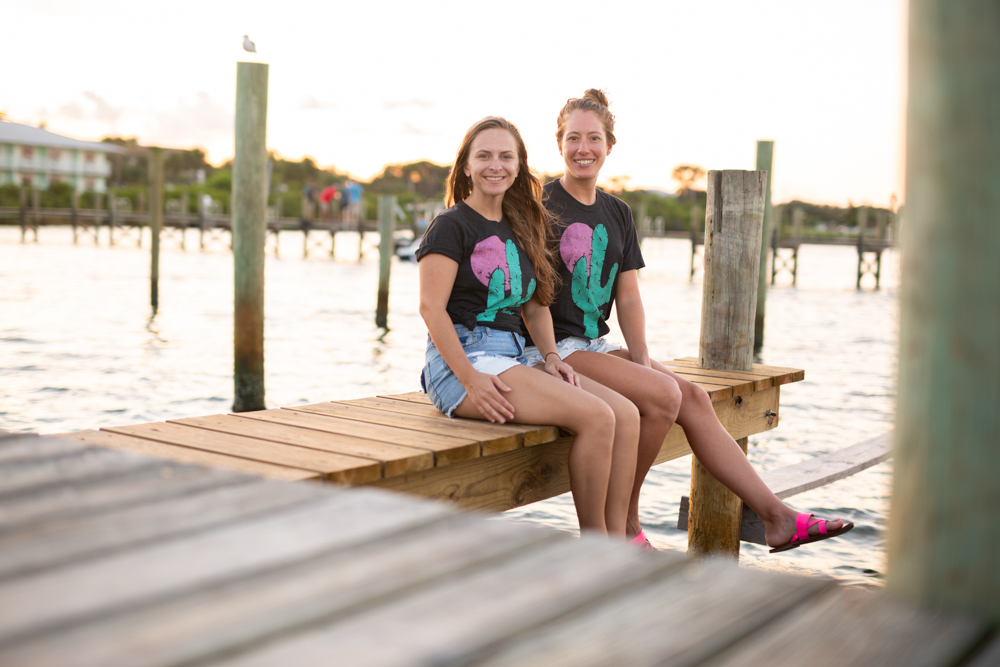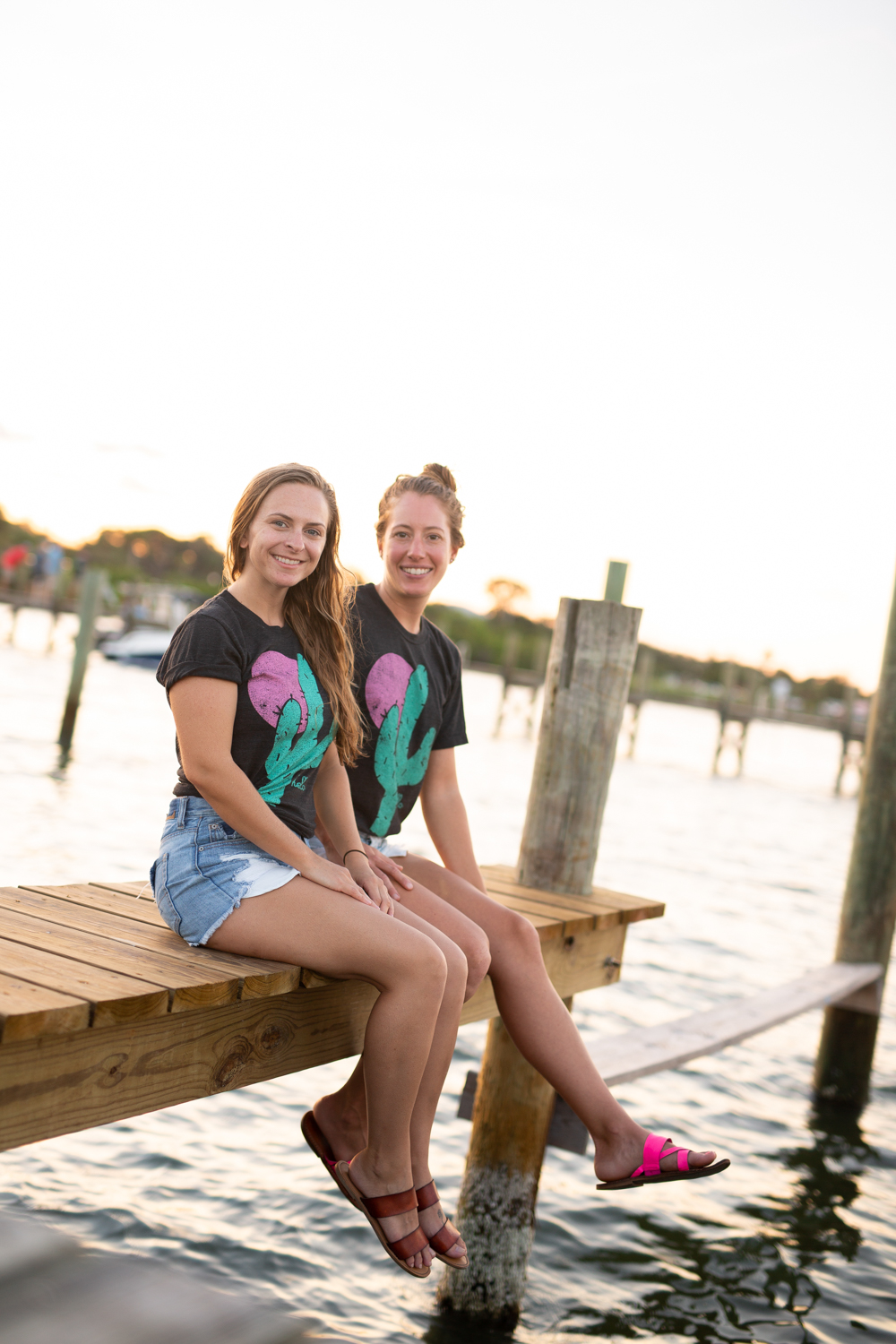 After we finished swimming in the ocean and exploring around the state park, we headed to dinner on the river! Of course, we were wet and cold, so we changed out of our swimsuits and back into our Hello Apparel t-shirts! We ate at Captain Hyrams with the best water view and saw a pretty sunset. What's fun about all the restaurants on the water around us is that they all have docks for people with boats. After dinner we walked around the docks to walk off our heavy dinner. By the end of the night we were pooped from a full day of fun in the sun and decided to head back home. I'd say this was a good day!
Thanks for the t-shirts Hello Apparel! My fav Hello Apparel product is these pullover sweatshirts (I have the red one) to keep cozy on cool days!