Happy Thanksgiving! Whose ready to gobble till you wobble?! Jumping in real quick to share some Black Friday sales! Most of these sales run all the way through the weekend and onto Cyber Monday! Remember, like I said in my last post, you truly don't "need" anything, these sales are supposed to be fun and a great way to buy things you need to save a little money! If you are shopping the sales, be sure to check out my 5 Black Friday Shopping Strategy Tips!
I'm not going to bombard you with 50 million sales. I have three items I really want to highlight that I wear all fall and winter! The pieces are a classic and timeless coat, a leather bag and my new favorite casual fleece pullover!
First is this beautiful J.Crew leather crossbody bag! For the longest time I wanted to invest in this leather bag I could wear for years every fall. Yes, this color lover actually likes neutrals! A few years ago I was shopping at J.Crew after Thanksgiving and ended up scoring the bag on mega sale and was so ecstatic! Once you go real leather, there's no turning back! Right now it's 50% off, making it under $70!
Normally when I shop Black Friday sales, I usually have a few pricier items on my list that I want to buy. Last year I needed a new coat, so I bought this J.Crew Factory City Coat in Acorn. It's perfect for mild winters with temps that don't drop lower than 40!
The last coat I had bought was from a store called Delias at least 10 years ago! It was time for a new timeless piece to last me another 10 years ha! It also comes in red, green, grey and black! Right now it's on sale for $99! I bought it in a 4 which is my true size and is roomy enough for chunky sweaters!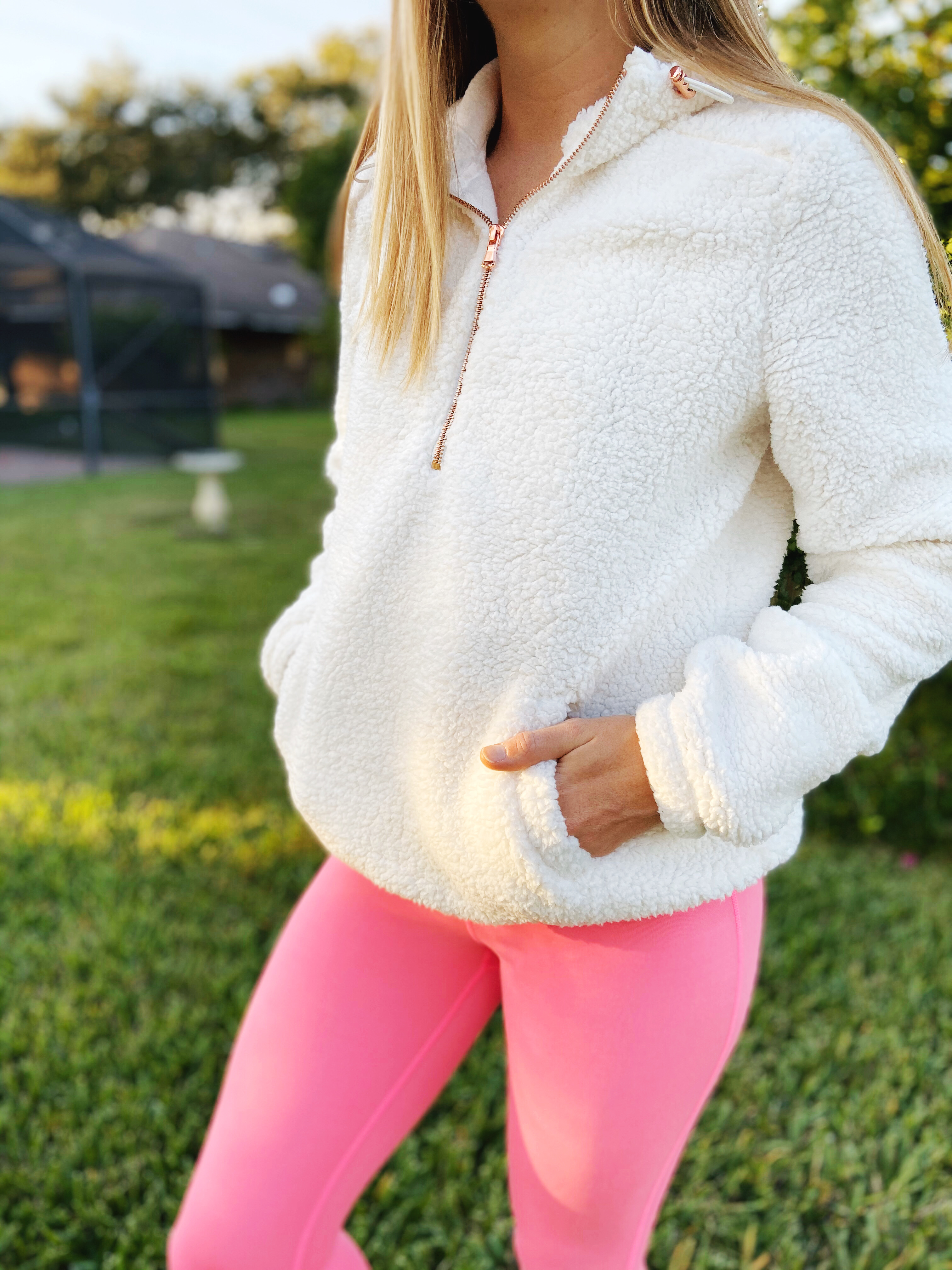 Okay, this jacket is so fun! I'm sure by now you have seen the hype around fleece pullovers! Last year I skipped out on them and didn't buy one. Well, I am officially a fan. I picked up this Old Navy Sherpa zip hoodie for $22 bucks! My sister bought the lilac color and I bought the white one! Then my BFF saw my jacket when I sent her a selfie in our girls Instagram group chat. She went the next day and bought it in store! Talk about being influenced! The jacket fits TTS and I bought my normal size Small!
Shop My Fav Black Friday Finds!
Recent Sunny Posts