First blog post of 2023! This past weekend, I made the hour trip to Winter Pack to show some friends around the area! There's lots of cute shops, a central park and tons of restaurants. Always the best to visit in the "winter" in Florida – the prettiest weather in my opinion! I wanted to feel chic but still comfortable since I knew we would be sitting and walking a bunch.
My mom gifted me this striped boyfriend top from Talbots for Christmas! It's lightweight, soft, the sleeves roll and it's a great tunic length. Trends and unique prints are fun but at the end of the day, I will always feel my best in a classic outfit! Stripes and white jeans are pretty much a no brainier and my go-to for looking and feeling put together.
Talbots Striped Boyfriend Shirt / White Jeans / Sunshine Style Bag (coming soon!) / Sunshine Style Earrings (coming soon!) / Sunglasses
I also got these sunnies for Christmas and they are a great budget find under $30! Finding affordable sunglasses is always so hard! The tint never seems to be dark enough and they usually break quickly. These have to be the best quality sunglasses I have ever had for the price point! Totally worth it!
The bags and earrings will be coming soon to the new Sunshine Style site! I am working on it tons behind the scenes and it's almost ready! My goal was to have it finished by the beginning of Jan. This project has taken me much longer to finish that I originally anticipated. It's looking more like the end of January. Cannot wait for you to see it live and the new products we will be releasing – including bags and earrings, all handmade!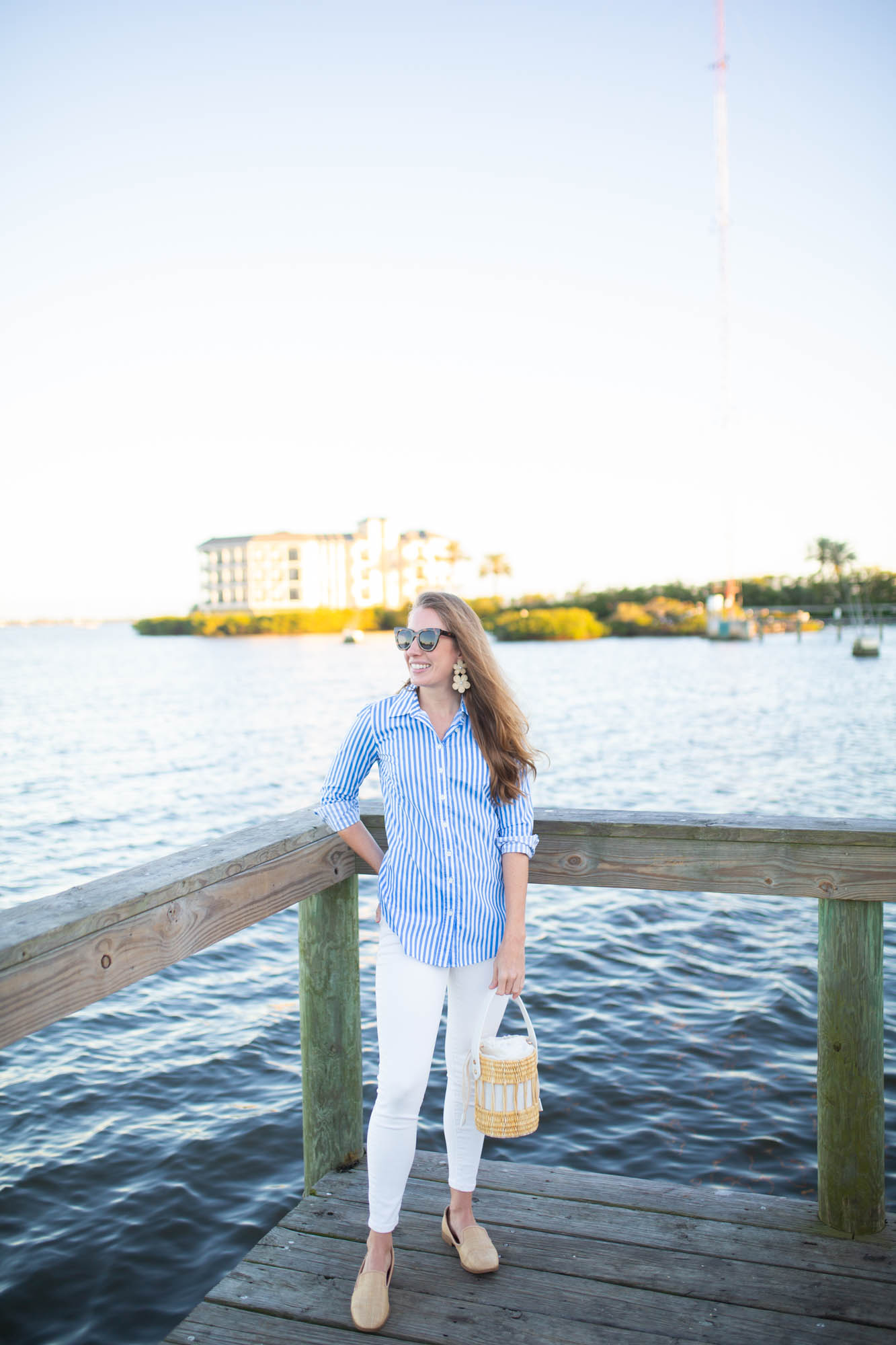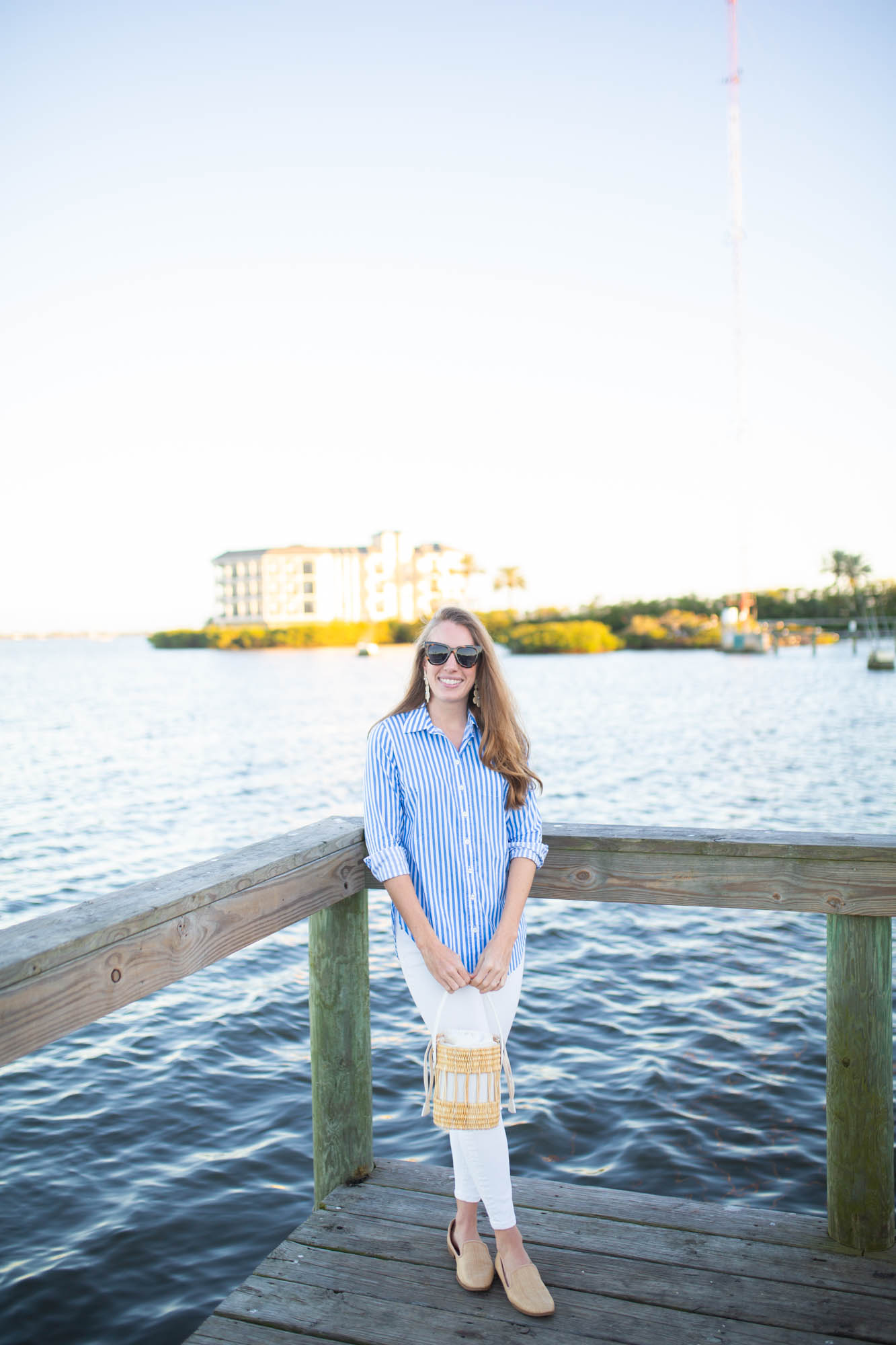 Lots of Sunshine,
Katie