I said I would never do this…and here we are. Never say never. I swore I would never style a long sleeve top with a Nap dress. Living in Florida, I figured that added layer was not necessary and at first I didn't really loveee the way the two looked together. Then I had the brilliant idea to just try style the Mermaid print Nap dress with a pink striped long sleeve top and well, the rest is history!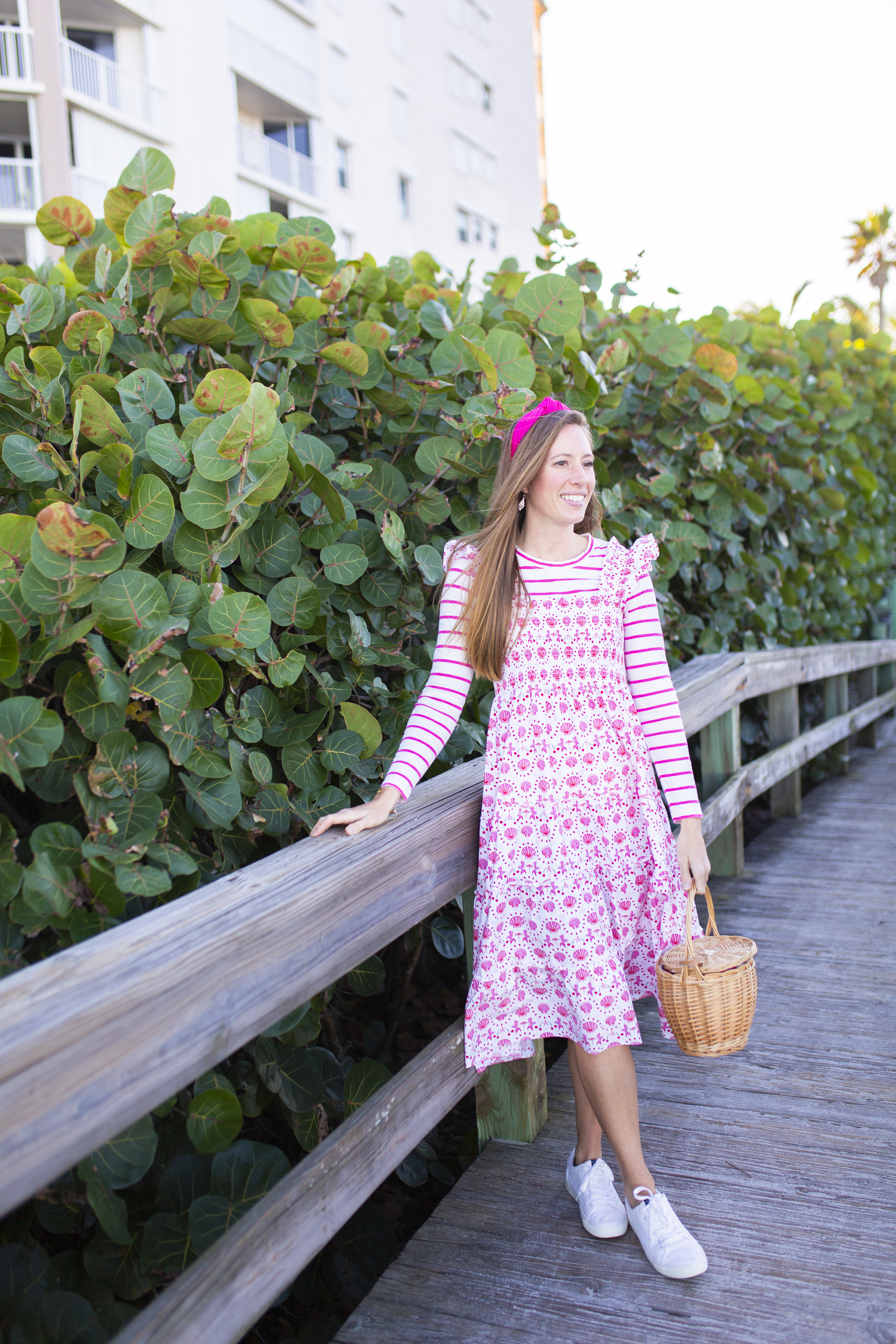 Ellie Nap Dress / J.Crew Factory Top / Sneakers / Headand / The Beach and Back Bracelet and Earrings
Styling a Nap Dress for a Warm Winter
I will admit, when I first put on the pink long sleeve top and Mermaid print Nap dress, I felt a little out of my comfort zone (and that is really rare for me to feel this way). The first thing I did was show my mom and ask her if it looked to wild. Really though, there was nothing to worry about, the striped top complements the pattern so well. I just love the two prints styled together!
The pink striped top is from J.Crew Factory and is on final sale for $23! I ordered an XS. Their brand usually runs large in my opinion and for this pairing to work well, the top needs to be fitted. The fitted the better! It's the perfect lightweight layer if you live in a warm climate or just want to bring some cheer to your winter outfit! If you are looking for something a little more warm, I recommend the tissue turtleneck!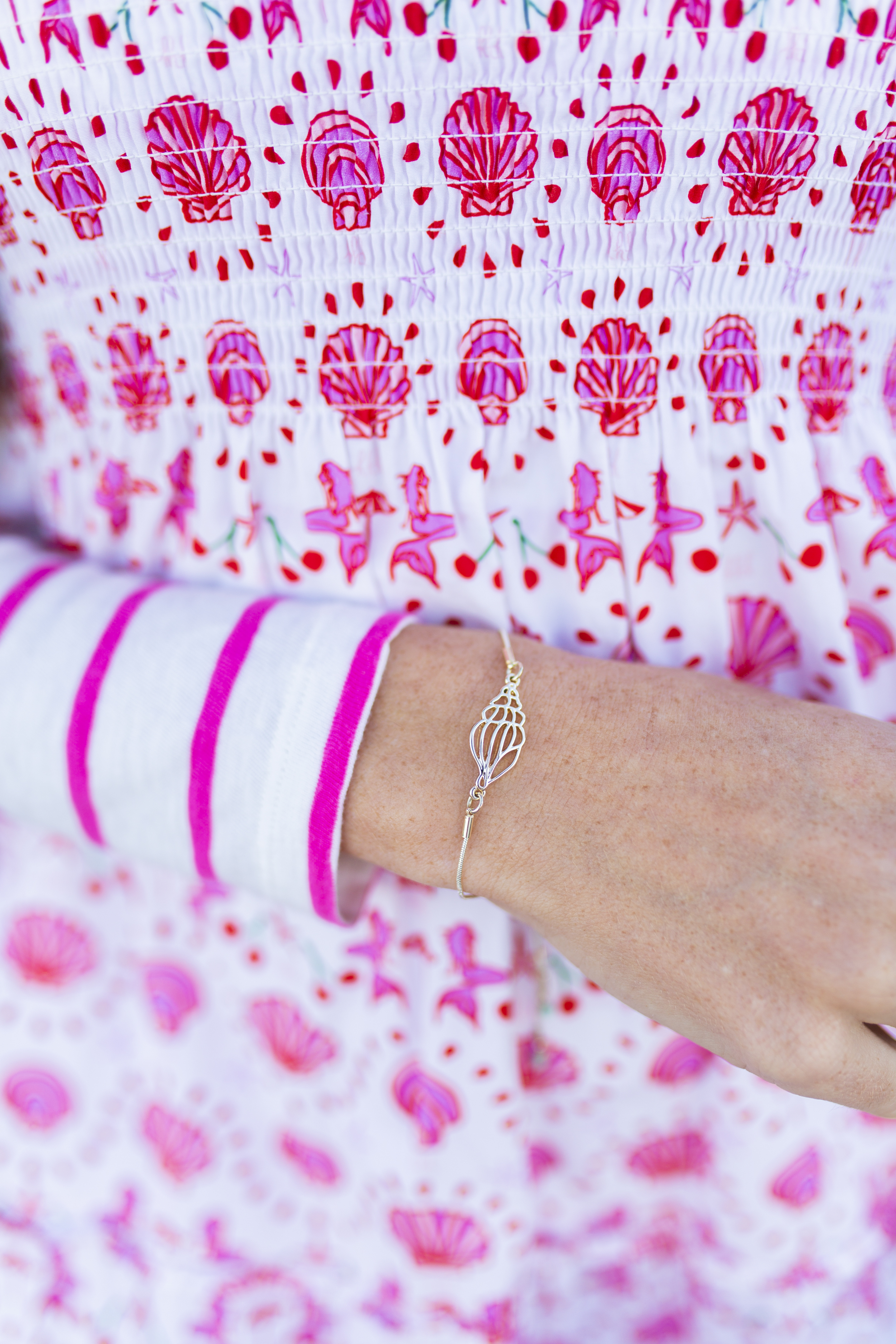 Wearing the Marco Island Slider Bracelet from The Beach and Back. What's so unique about this bracelet is that it's adjustable and does not have the annoying teeny tiny clip. I can actually put the bracelet on myself without needing help!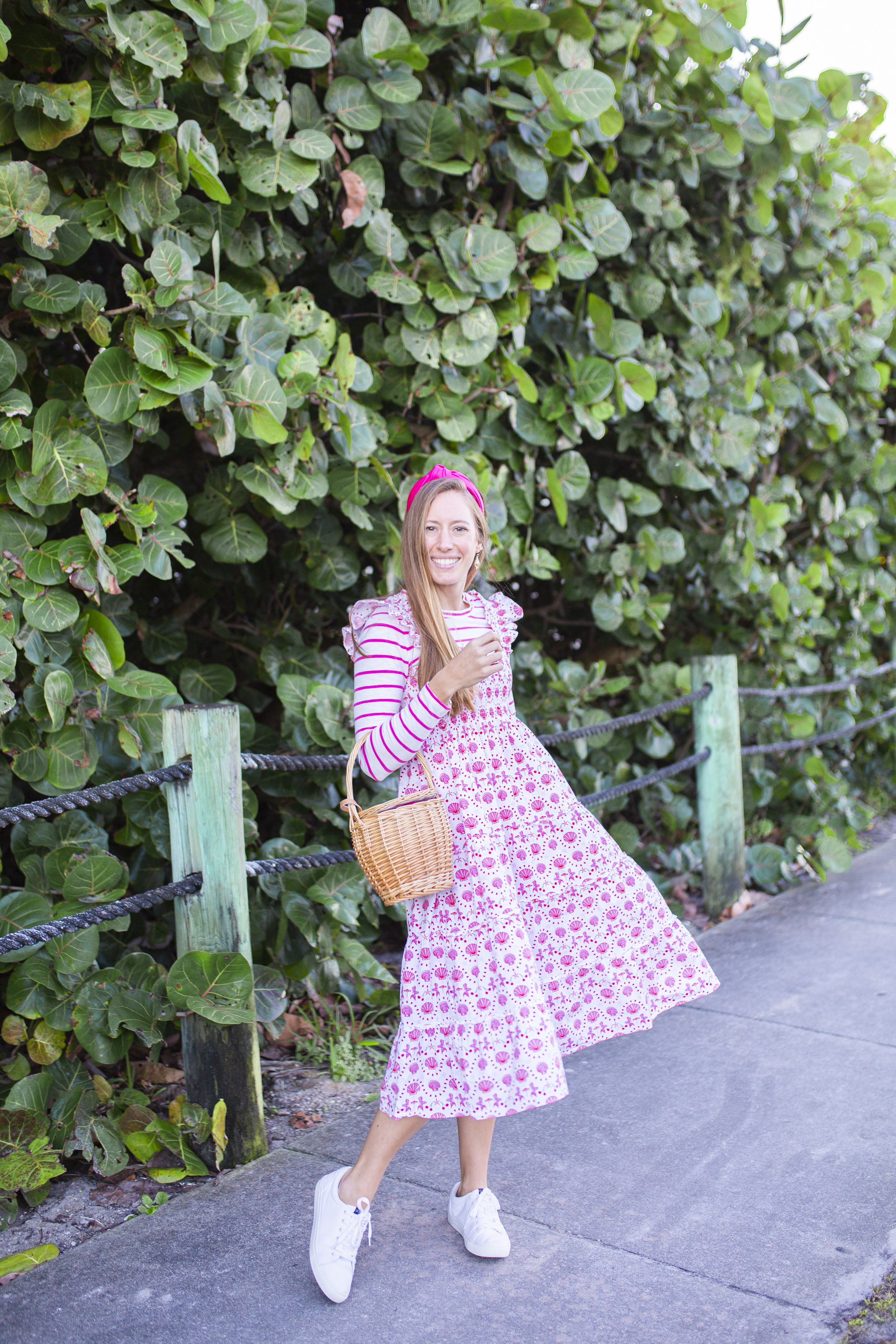 Lots of Sunshine,
Katie