After a weekend full of sun and living in a swimsuit, I decided to dedicate this post to all things summer related! It includes a new sunscreen travel pack I want to try, a few of my favorite summer swimsuits and the straw hat I can't get enough of!
Did everyone have a great 4th of July? I spent the entire weekend in the sun and am feeling it as a type this. Today I got a little toooo much sun at the beach if you know what I mean. #lobster Anyways, it felt like an extremely long weekend and I am so thankful to that!!!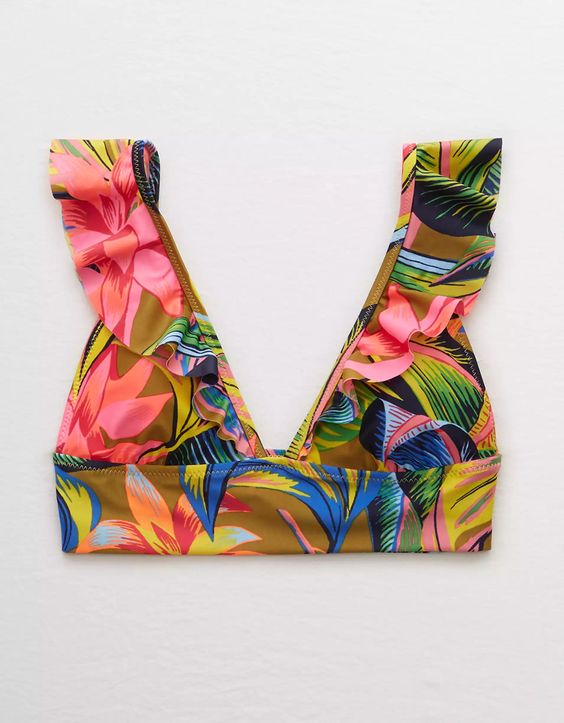 Seriously, I love anything tropical print Any swimsuit that has ruffles is the best! Especially if you have a small chest like I do. Their a good distraction. 😉 Aerie always has really great swimsuits at affordable prices!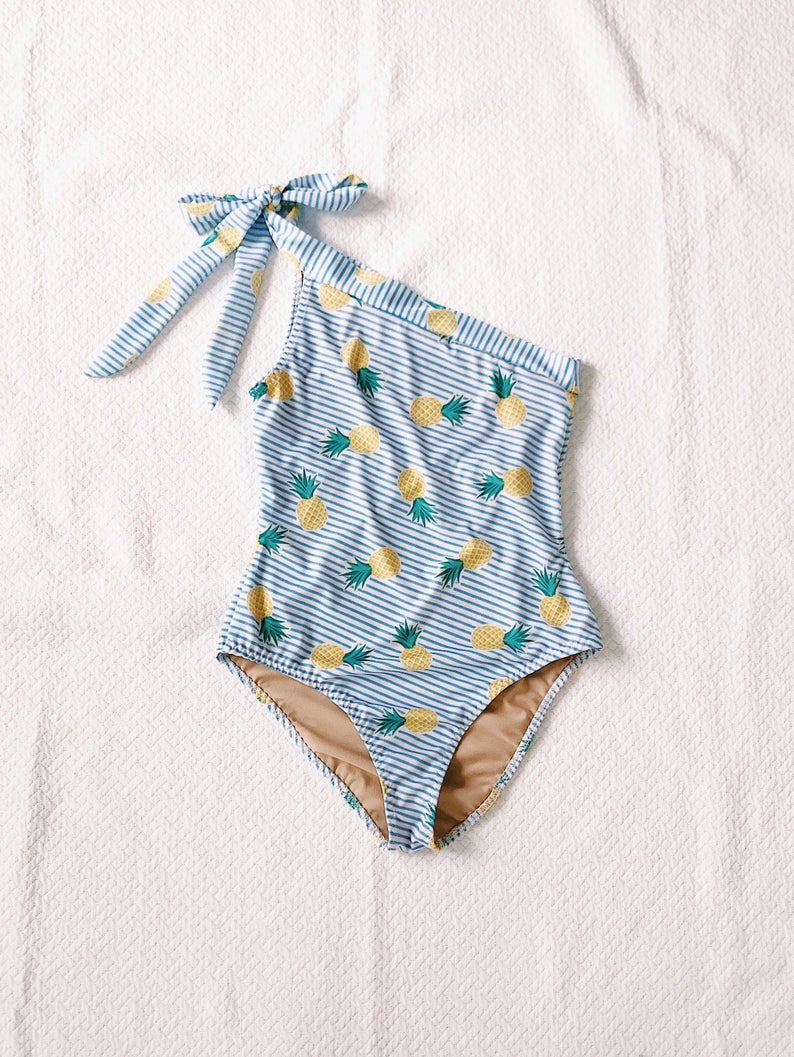 While browsing the internet tonight for new swimsuits, I stumbled upon this adorable Etsy shop that sells matching mommy and me swimsuits. Instantly I fell in love with this pineapple suit!!! It had amazing reviews and the tie is adjustable!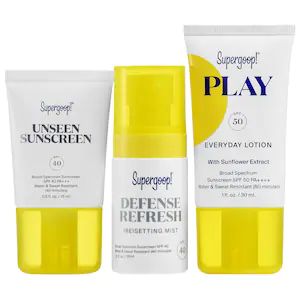 My beach bag is always filled with different sunscreens for my face and body. After my beach day today, I realized I am running super low on my body sunscreen! I have been wanting to try Supergoop since last year and am finally going to make the plunge. I love this travel kit to get a taste of the sunscreen. Once I try it, I will give a thorough review!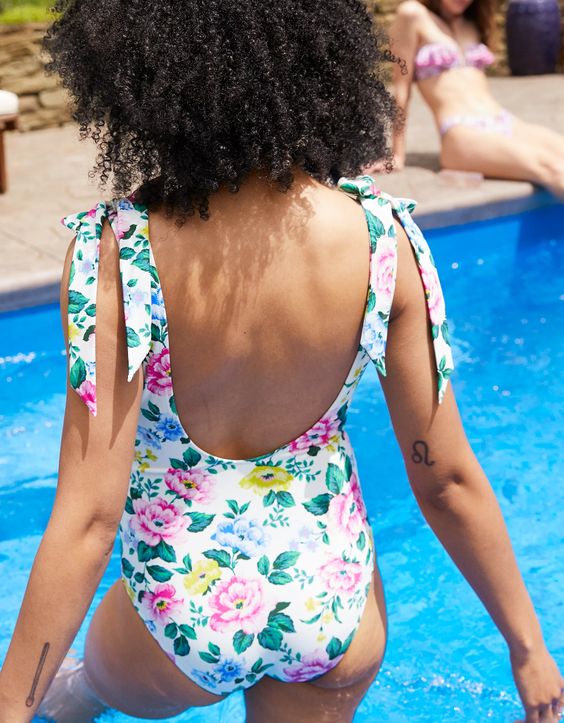 How fun is this floral print with tie strap swimsuit? Growing up, I don't remember having this many cute printed suits to choose from. It's so girly!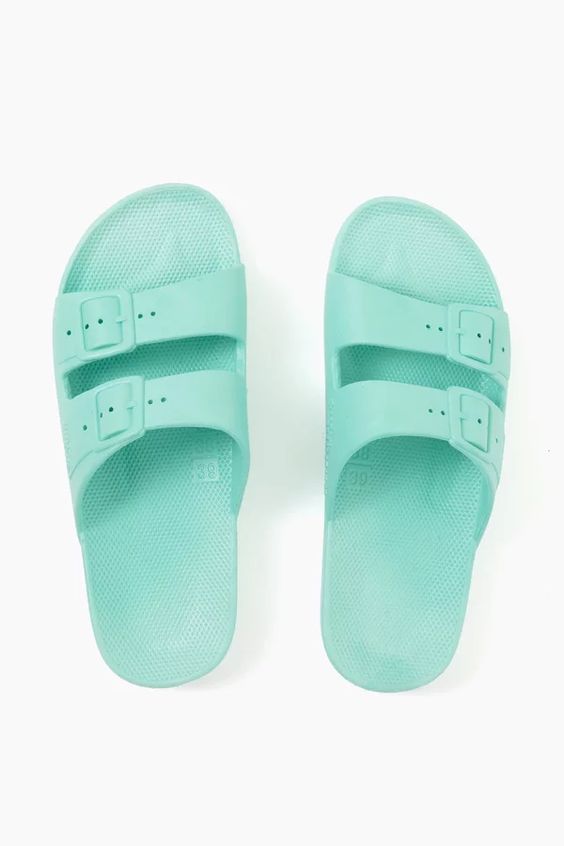 Ah, so I have owned these shoes for about a year and a half now and love them! I use them for beach days, gardening, by the pool and taking walks at night. Their super versatile and the dirt rinses right off of them. Bloggers have been calling them Birken-crocks because it's like birkenstocks and crocks had a baby, ha!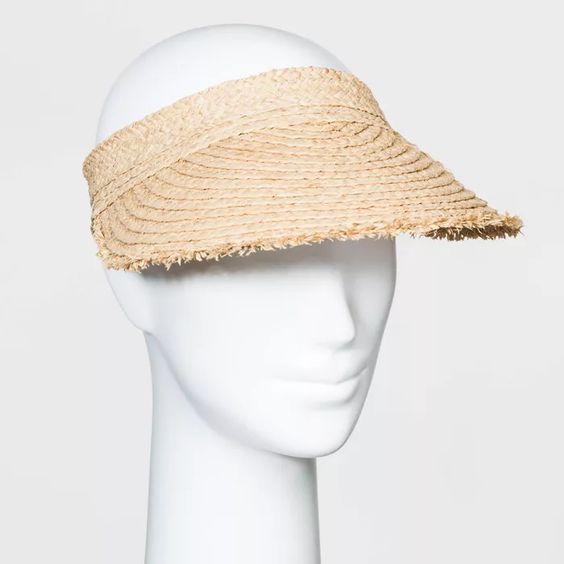 You may not know this about me but I always wear a visor when I am outside at the beach or pool. My friends always laugh and me because I look like a soccer mom, ha! I love it lightens my hair while still keeping the sun off of my face! This straw one from Target has a tie and can be easily adjusted to fit your head size. It's nice to be able to tie it tighter for bike rides or windy beach days!
Have you heard on Birken-Crocks before?! I love mine and their a summer staple!