Whoa, V-Day is just 4 days away?! I was just celebrating my sisters Birthday last week and now it's already time to celebrate the day of love?! If your looking for last minute V-day inspo or something to wear, this list is 6 of my favorite pink finds from the most adorable romper to a cute summery dress will absolutely do the trick! I also believe pink is meant for everyday, not just Valentines day! Or Wednesdays! ?
Is anyone else as excited for Spring as I am!? Winter is exciting until Christmas, then I am not so not motivated by winter style or fashion. All the florals, bright colors and swimsuits are making me feel excited to get dressed again! Here's to an early Spring!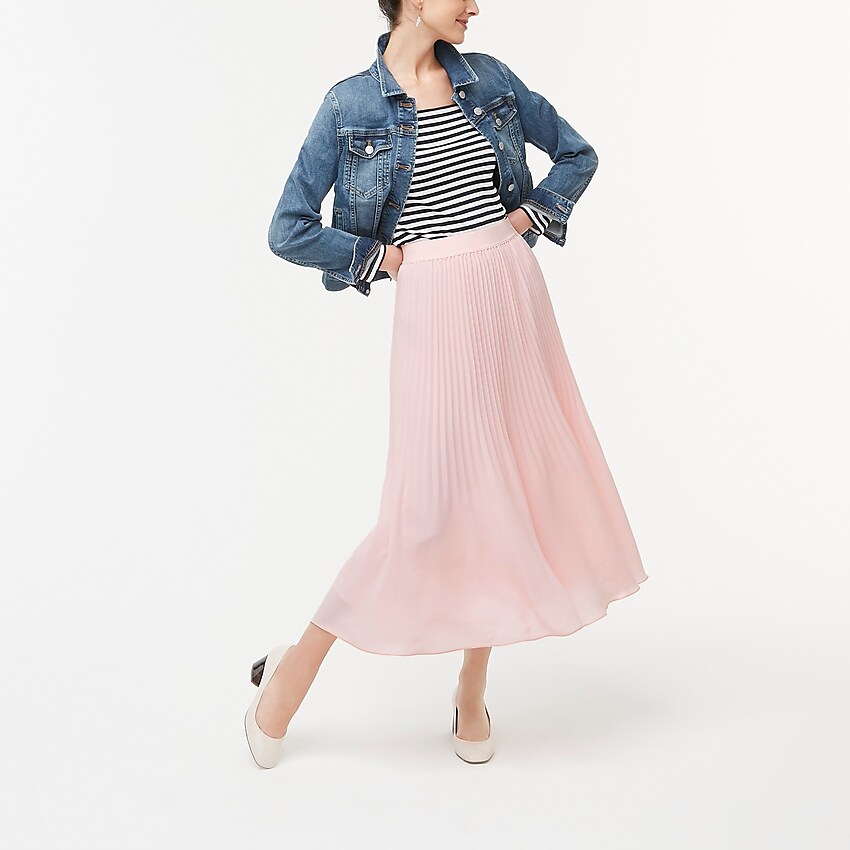 I adore this skirt! Those pleats and pretty girly color really caught my eye! Tuck in a white t-shirt and you have an easy casual weekend outfit!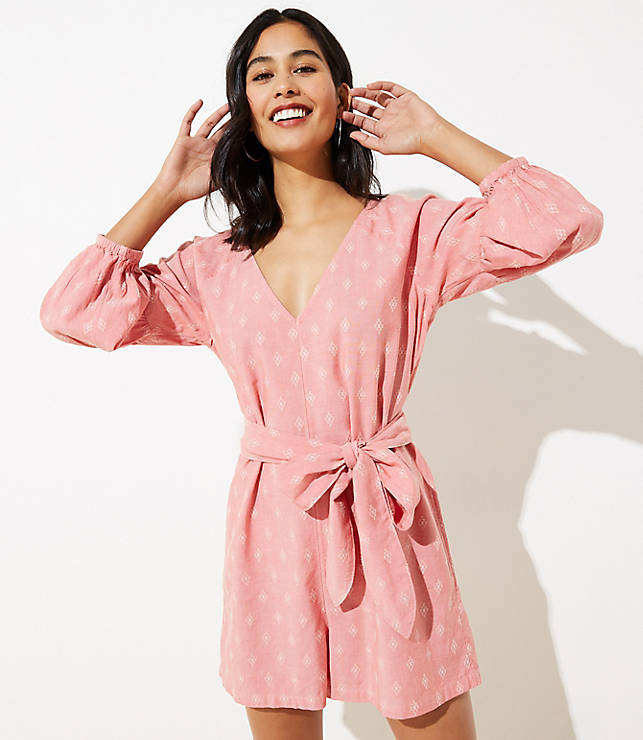 My favorite item from the list! LOFT is the best because they are more of a contemporary women's store which means they make dresses, shorts and rompers long enough! You never have to worry about the fit bring to tween-ish which is totally a pet-peeve of mine as tall girl. If you have any warm-weather vacations planned or need a cute date night outfit, this is your girl!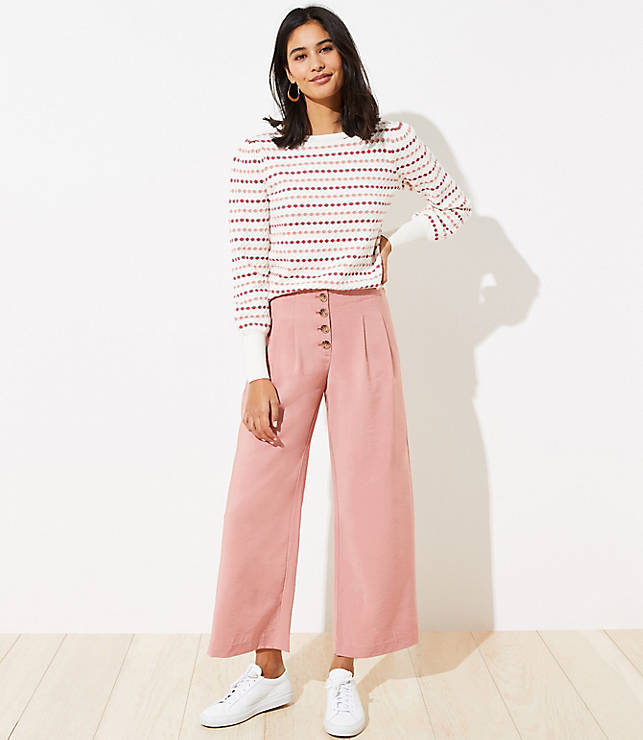 When it comes to wide leg pants, I am such a sucker. Pink ones?! Even better! I like the pleats and buttons! Pair with a silky white tank or a light pink sweater and you have a cute spring outfit! If you need cute work wear outfit, add a blouse and it's not office approropiate! Comes in olive green too!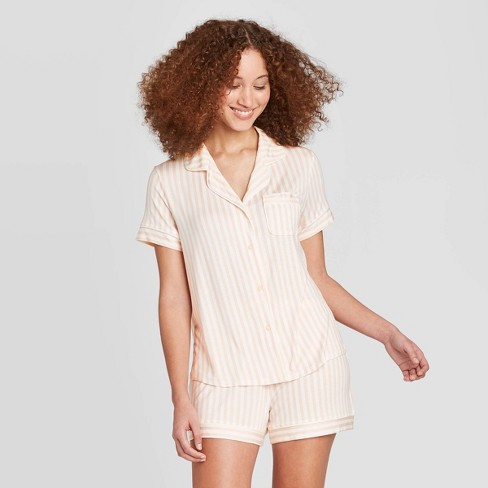 Just wrote a post all about my morning routine and shared a few pairs of my fav matching pajama sets. Somehow I missed this very affordable pink stripe set and thought I'd share it here! I have a few sets and love them when I want to trade out my raggy t-shirts and overly worn shorts!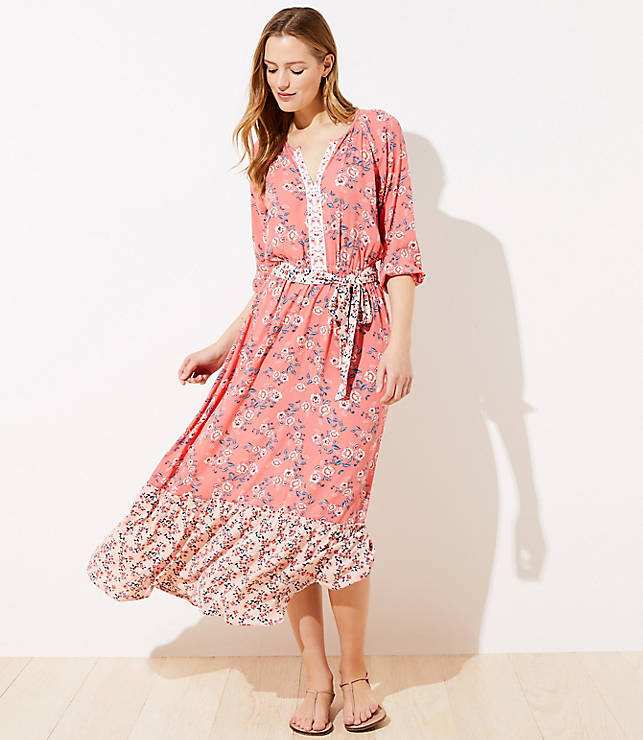 Ahhh, hello Spring dress of my dreams! All of the LOFT pieces right now are pretty steep but just wait for one of their 40% or 50% off sales! I do invest in dresses since I wear them so much and know I'd get so much use out of this dress for beach days, vacations, church, dinners and just casual Saturdays. Just add some sandals and a straw bag and you are ready to go!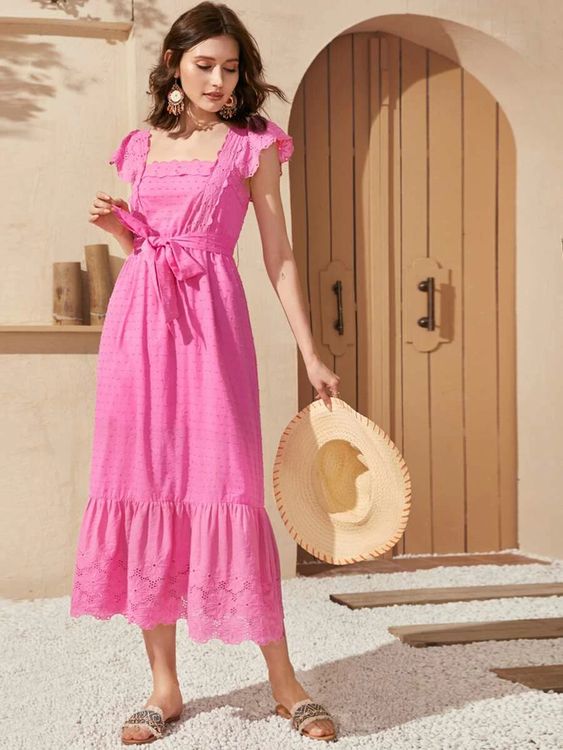 My second favorite pink piece! This dress is from Shein, one of those Chinese websites. I have ordered from this site before and it's hit or miss. I cannot vouch for quality, yet the price is amazing! A dress for under $30 that is this CUTE is unheard of!
Little Quick Life Update
How's life lately?! My parents got me hooked on a Netflix series called Poldark. It's set in the late 1700's, has the hottest main actor who just returned from the American Revolutionary war and it intertwines the cutest love story ever and so much adventure! I think I watched like 5 episodes in a row and I am not a big TV person – if that says anything!
Did I tell you I went to West Palm and Palm Beach?! Last week I had a meeting in West Palm (not blog related) and pretended I was a tourist for the day! After my meeting, I ate lunch at the Royal Poinciana Plaza (had the best acai bowl) and checked out all of the stores I absolutely cannot afford for the first time!
If you have been following me for a bit, you know that I've had lower back pain caused from sitting. The 2 hours car drive down South and meeting did me in. I ended up walking up and down Worth Avenue for a few miles and took photos of the beautiful beach at the end of my walk! Originally I planned on bringing my camera with me and was so glad I did because it helped me stretch out my back while walking and scouting out pretty locations for photos!
The next day I celebrated my sisters Birthday and spent more time applying to jobs and prepping stuff! Job hunting is not for the faint of heart. It's so completely time consuming, I feel like it's harder work to find a job than actually waking up and going to work. Every moment is unknown and there's high stakes and stress. I know God will provide a new job, just not sure what and when. It's a weird season, just trying to enjoy it and take it day by day!
Lots of Sunshine,
Katie
Recent Posts