I'm back at it with my Sunny Style Finds (SSF) series! It includes stylish items online that have caught my eye, things making me happy, practical products I am using and a little way to bring some sunshine to your Monday morning! Today's SSF includes a dressy dress, the book I just finished and some summer essentials.
How was your weekend?! I had a 4 day weekend because the dental office I work at for the summer was off, whoop whoop. ? Thursday morning I woke up to finish my one dress, for ways post and to get plenty of blog posts done for the upcoming week! I work the best in the AM, so when I have off, I try and get as much work done as possible so I can enjoy the rest of the day. Otherwise it's all done on the weekends. With my little niece in town, my mom and I planned to take her down to Vero Beach for the day but we got rained out. Instead we just swam in the pool with no sun. Still just as fun!
Friday my friend Julie was in town from Tampa, so we worked out at the gym we both go to. Coincidentally, we both brought our swimsuits and towels to hop in the beach right after! It was seriously so hot, we were barely there 45 minutes and I was d.o.n.e and even left a little pink. I ended the night watching the sunset and a Target run with my sister Michelle and BFF. Gosh, we ended up staying up past midnight chit chatting and whoa did that make for a rough morning wake up.
Saturday was another beach day and we all hung out and made homemade pizza after. I obviously love the beach way to much ha! Super low key. I also spent time studying for my final teaching test (took it 3 times already, so hopefully 4th times the charm!) and started reading and applying some tips from the book, What Color Is Your Parachute, which was gifted to me by a sweet friend to help with the job hunt.

Cutest Lace Wedding Guess Dress
Nordstrom ASTR Dress, $59 (on sale from $89)
If you follow any bloggers or influencers, I am sure you have heard all of the hype around the N'Sale. While I am not a huge Nordstrom shopper, I do browse their site every once and a while for beautiful dresses for more formal events. Especially practical dresses than are timeless and can be worn again and again. Since last year, I have had my eye on this lace dress! Surprisingly, it's marked down from $80 to $59 which is an amazing price! I think the coral would be so beautiful for a summer wedding or bridal shower. It also comes in blue, deep green, burgundy, bright pink and yellow – all perfect for fall. Jess styled it really cute for fall and gives great sizing tips!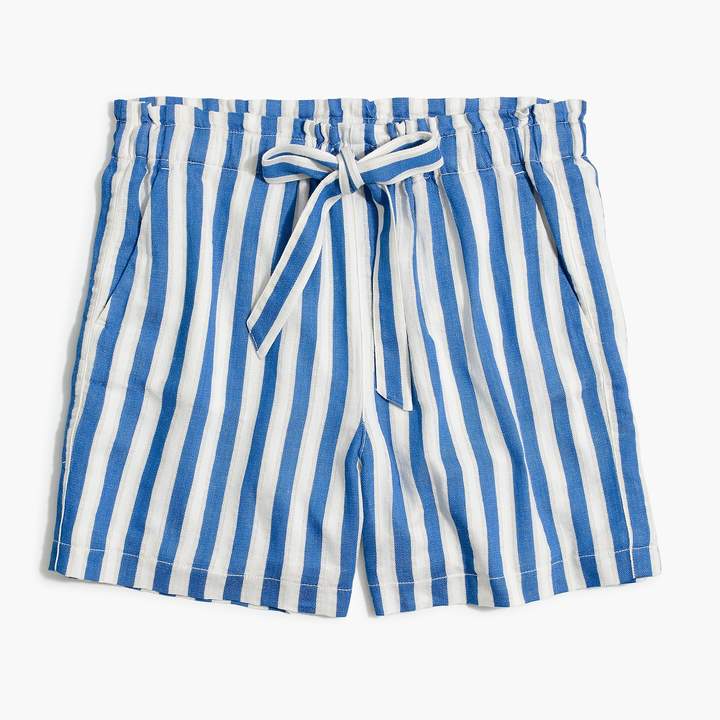 Summer Striped Shorts
J.Crew Factory Paperbag Shorts, $42.99 (extra 70% off with Code NIGHTSALE)
Every girl needs a cute pair of striped shorts in her wardrobe for summertime! When I first saw these on J.Crew Factory, I flipped out because their adorable and linen. They are really the perfect vacation short! I'd wear them with a silky ivory strappy tank top, sandals and a straw hat. You cannot beat the price, 70% off of $43, that's less than $15!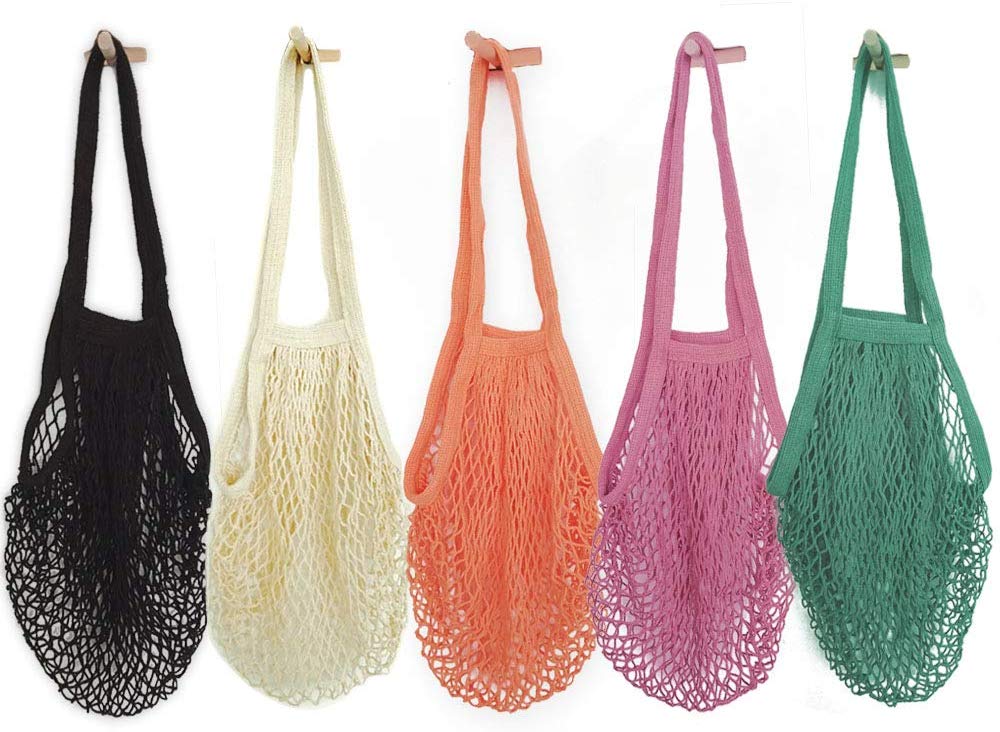 Eco Friendly Mesh Bag
Amazon Mesh Bag, pack of 5, $14.99
For mothers day, I bought my mom this exact bag in white from a local soap store downtown. We have both been wanting to reduce our plastic bag use, so naturally I bought myself one in bright pink also. It has been the most useful bag ever!!! They Eco bags are so tiny and lightweight and hold SO MUCH because the mesh stretches. I just stuff mine in my purse every time I run to the store. My mom uses hers for grocery shopping and I have used mine for Target runs, produce, taking toiletries to my sisters new place, carrying books and the beach.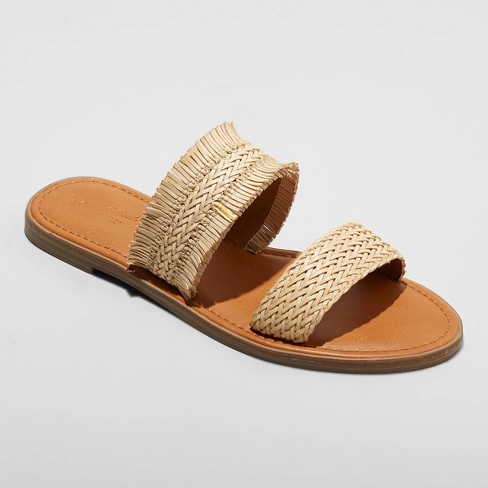 Girly Woven Slide Sandals
Target Woven Sandals, $22.99
Nude sandals are one of those summer essentials. You don't need them but they are so useful! Especially if you plan on going on a late summer trip, these Target woven sandals are what I call your "make packing easy shoe". They match with your entire wardrobe no matter what pattern or color your wearing. Or if your like me, you just wear them year round! 😉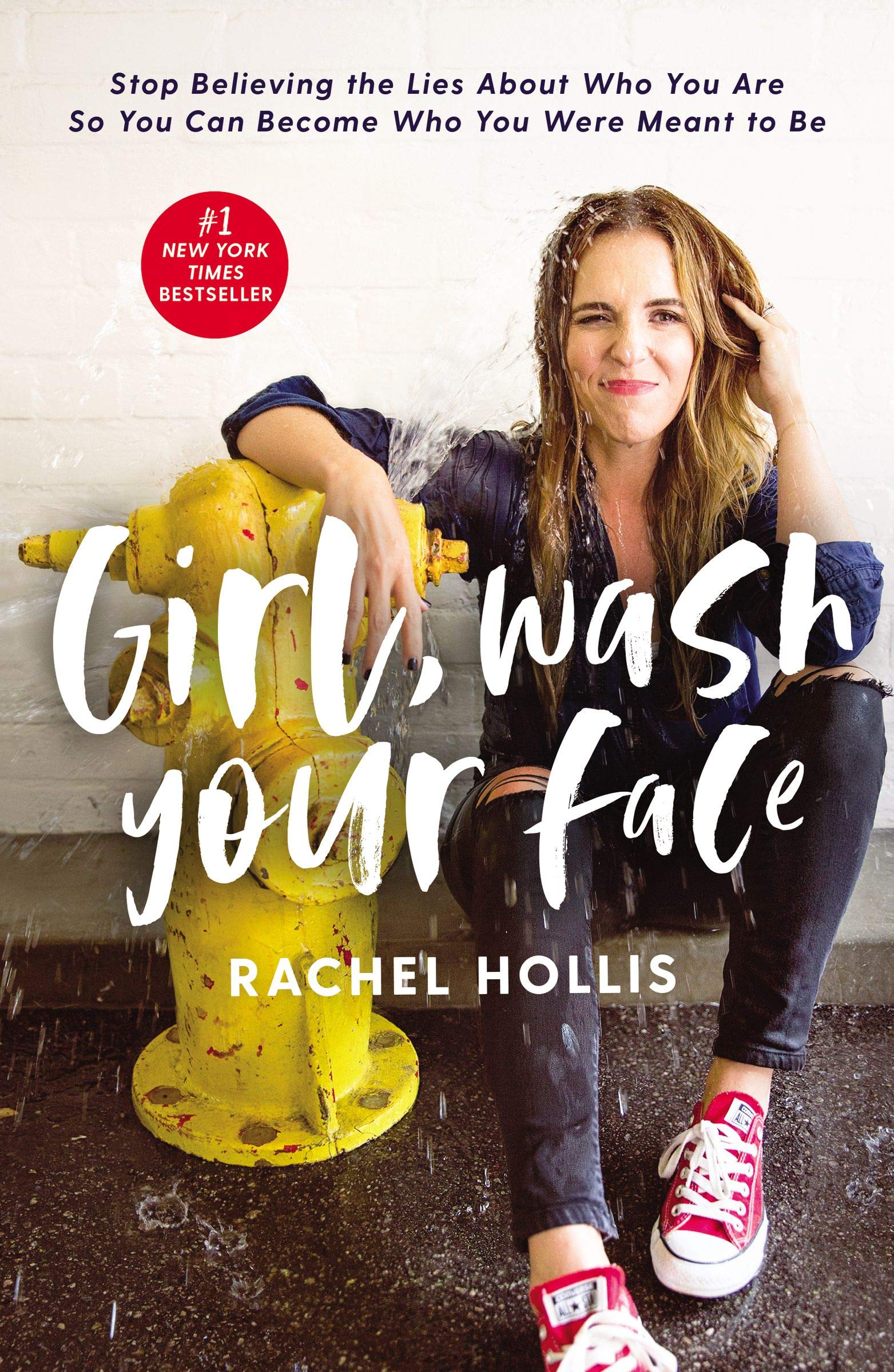 My Latest Book Obsession
Girl Wash Your Face by Rachel Hollis, $13.99
First off, I follow Rachel Hollis on Instagram and just love her authenticity, realness and practical life and business tips! Shes a motivational speaker, podcaster and and an amazing entrepreneur. There is a lot of hype around this book and I wanted it to live up to my expectations. It had a 6 month wait limit to even "borrow" it from my local library for my Kindle. When I first started reading this book and was barely the first chapter in, I'll admit I was kind of thrown off and maybe slightly disappointed. With all the hype, I think I was expecting so much. But the more I read it, the more I grew to love Rachel even more and she has some really really personal stories that most people would never have the guts to share to anyone let alone to millions of people. I would not say it's profound and a little bit like your typical motivational book but it is still a fun and truthful read!
Recent Sunny Posts
4 Ways to Wear a T-Shirt Dress