Would you believe me if I told you I accidentally wore this sweater last Friday for St. Patrick's Day? I had no desire to wear green nor participate in that holiday. Yet I did ha! We had a surprising cold spurt here in the Sunshine State, giving me one last chance to squeeze in Spring sweater wearing. Come my birthday (April 9), there will be no sweaters in sight. April showers always bring in May heat and flowers (and swimsuits!).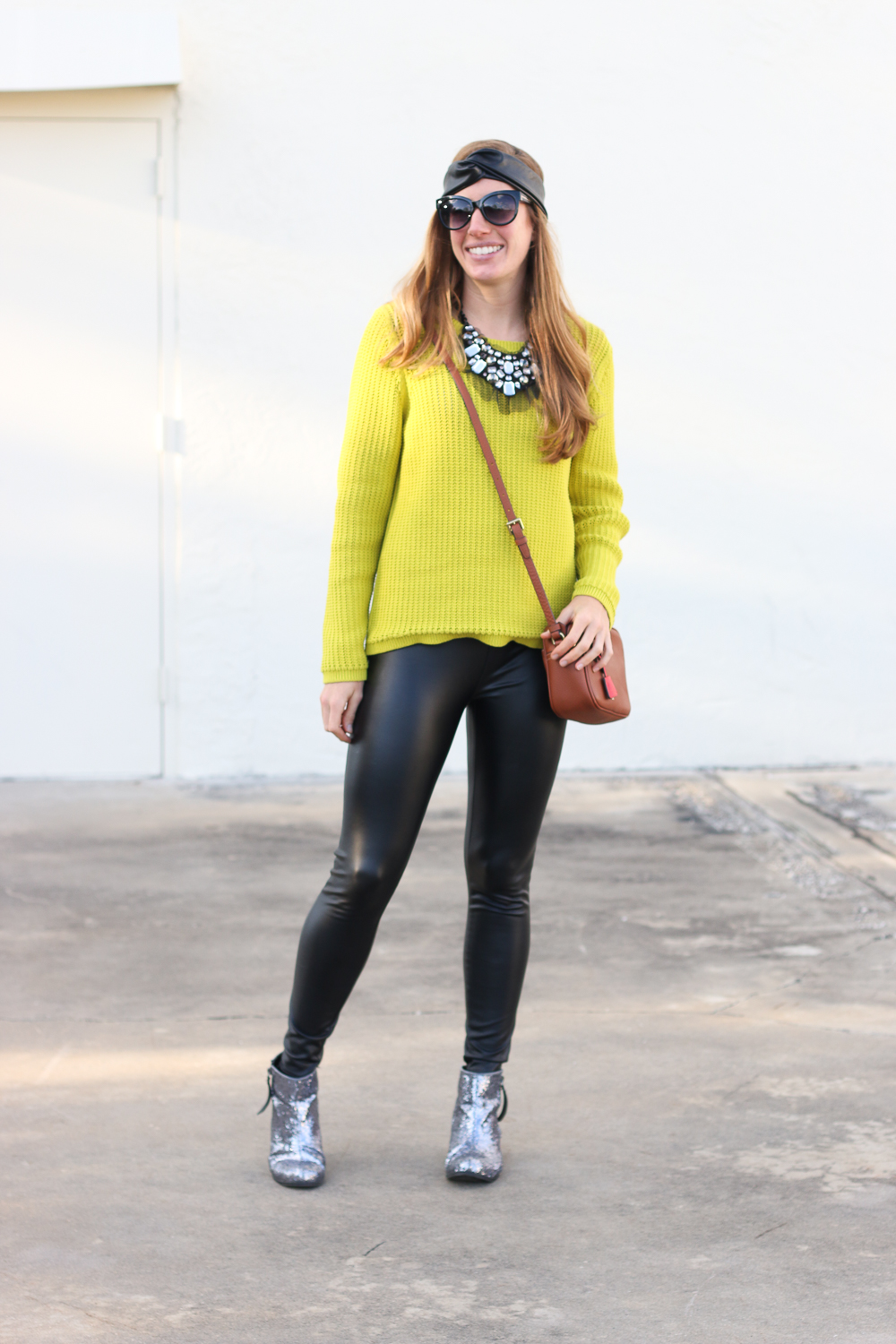 Sweater: LOFT (similar), Pants: LOFT (similar), Shoes: Kohl's (similar here and here), Purse: J.Crew, Necklace: LOFT, Headband: Similar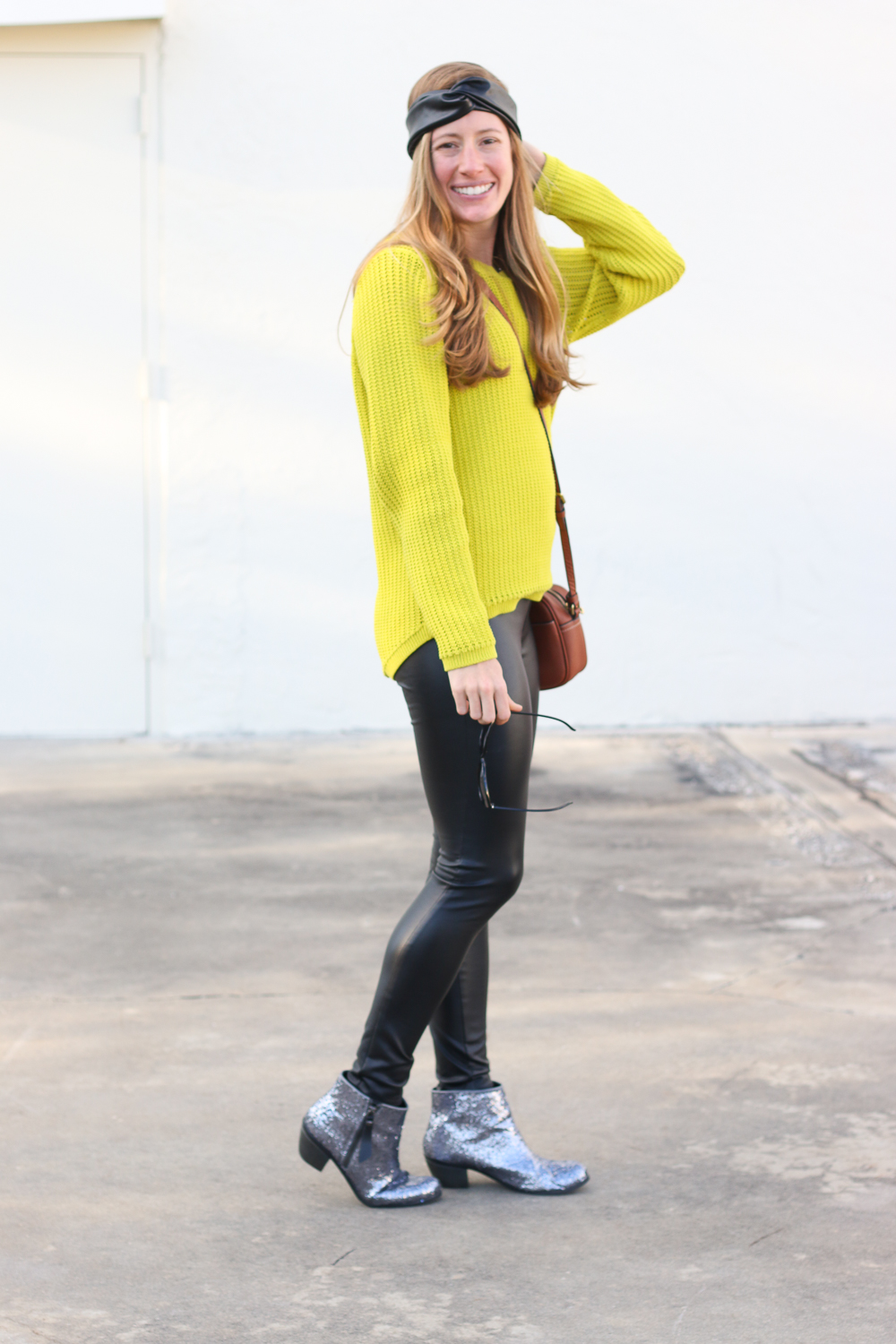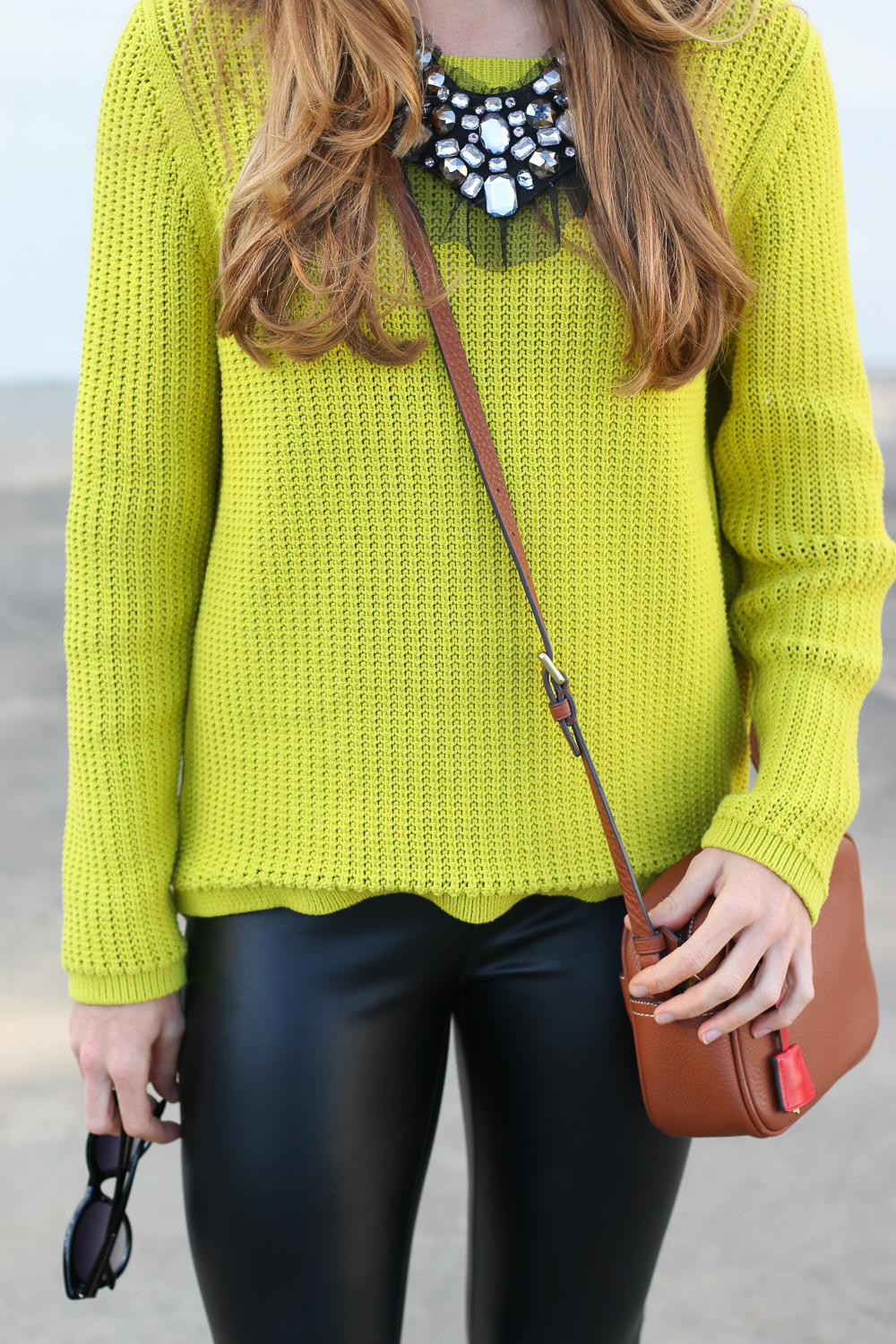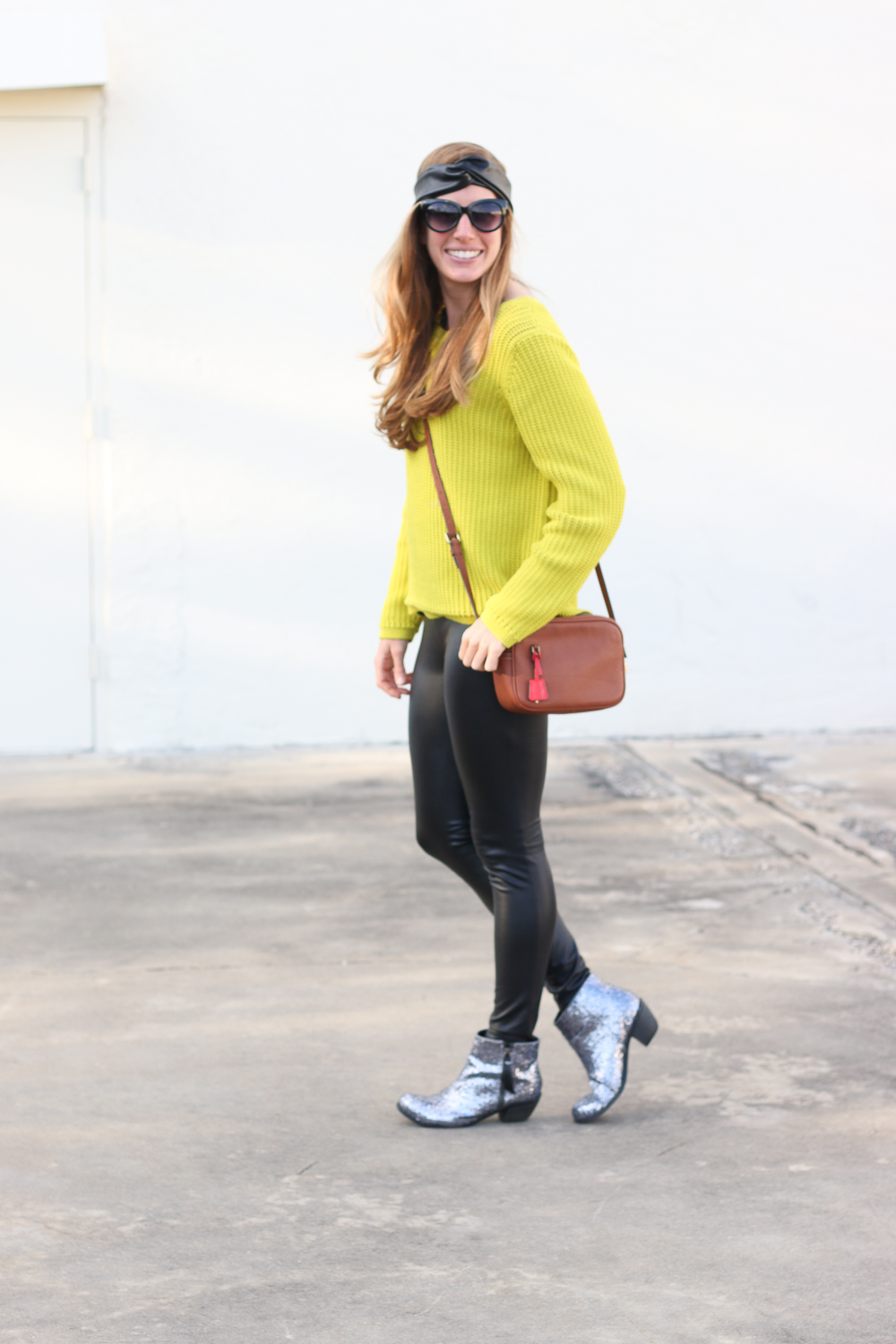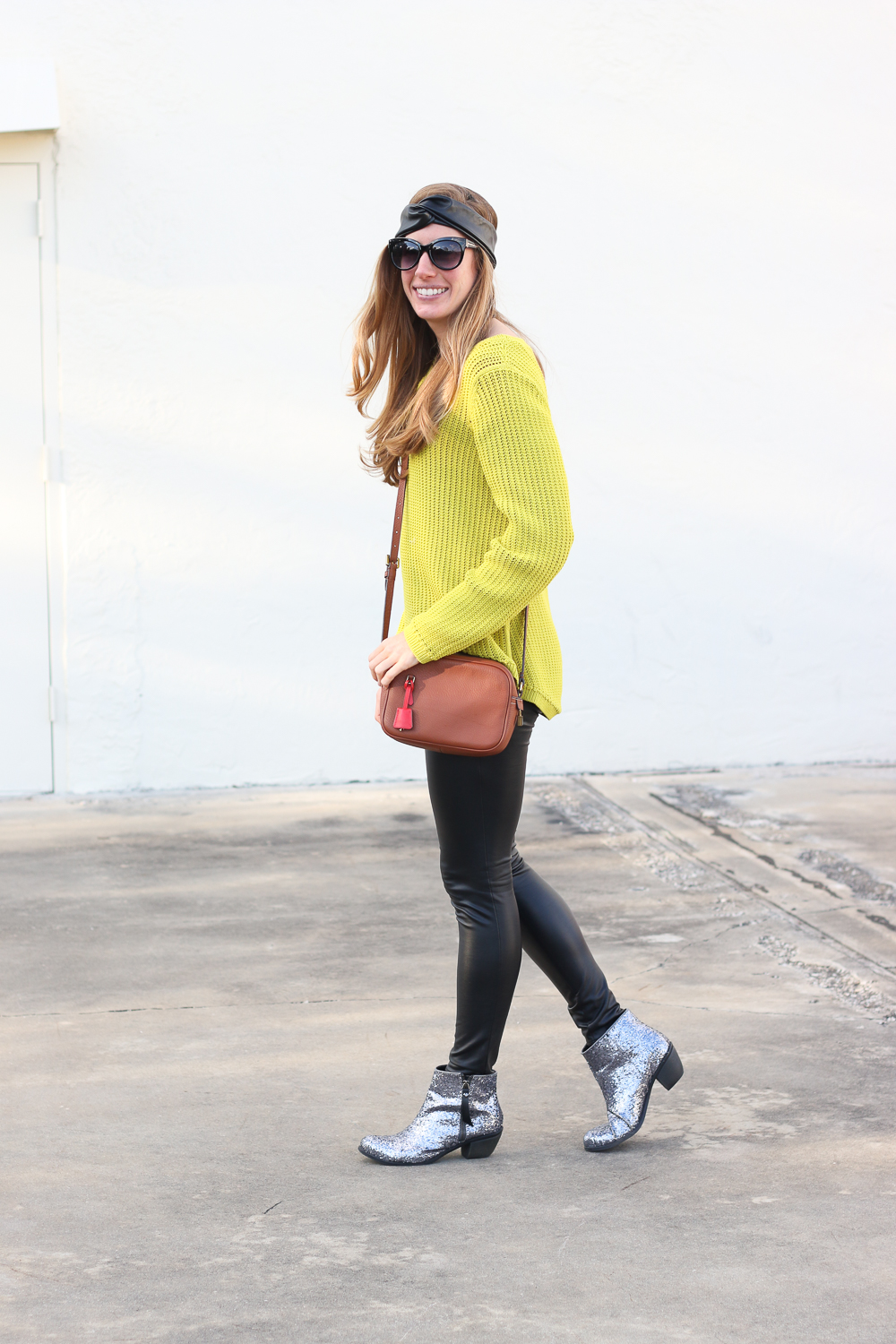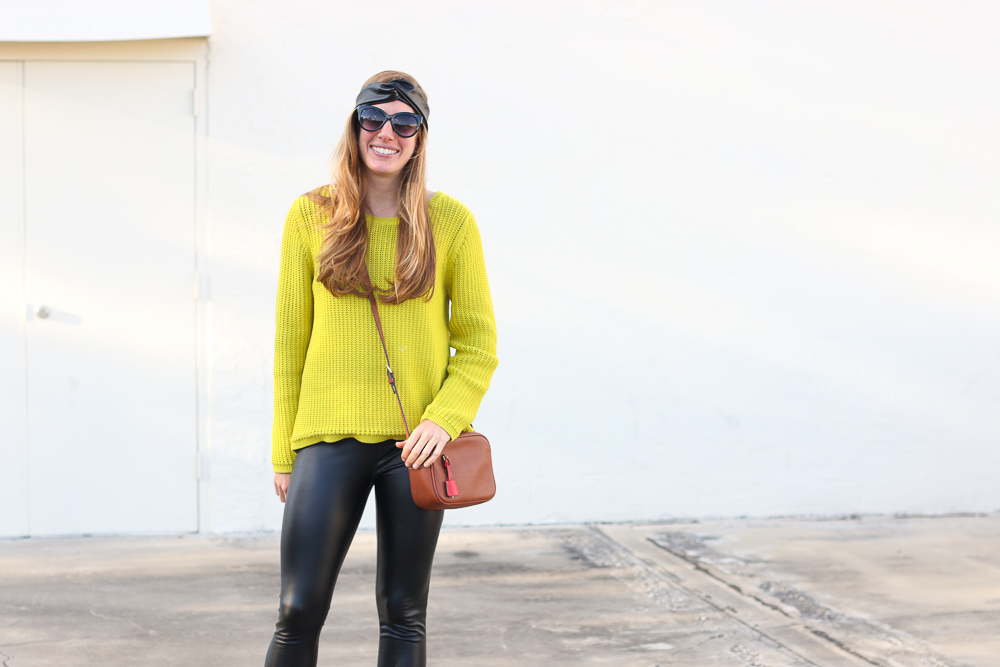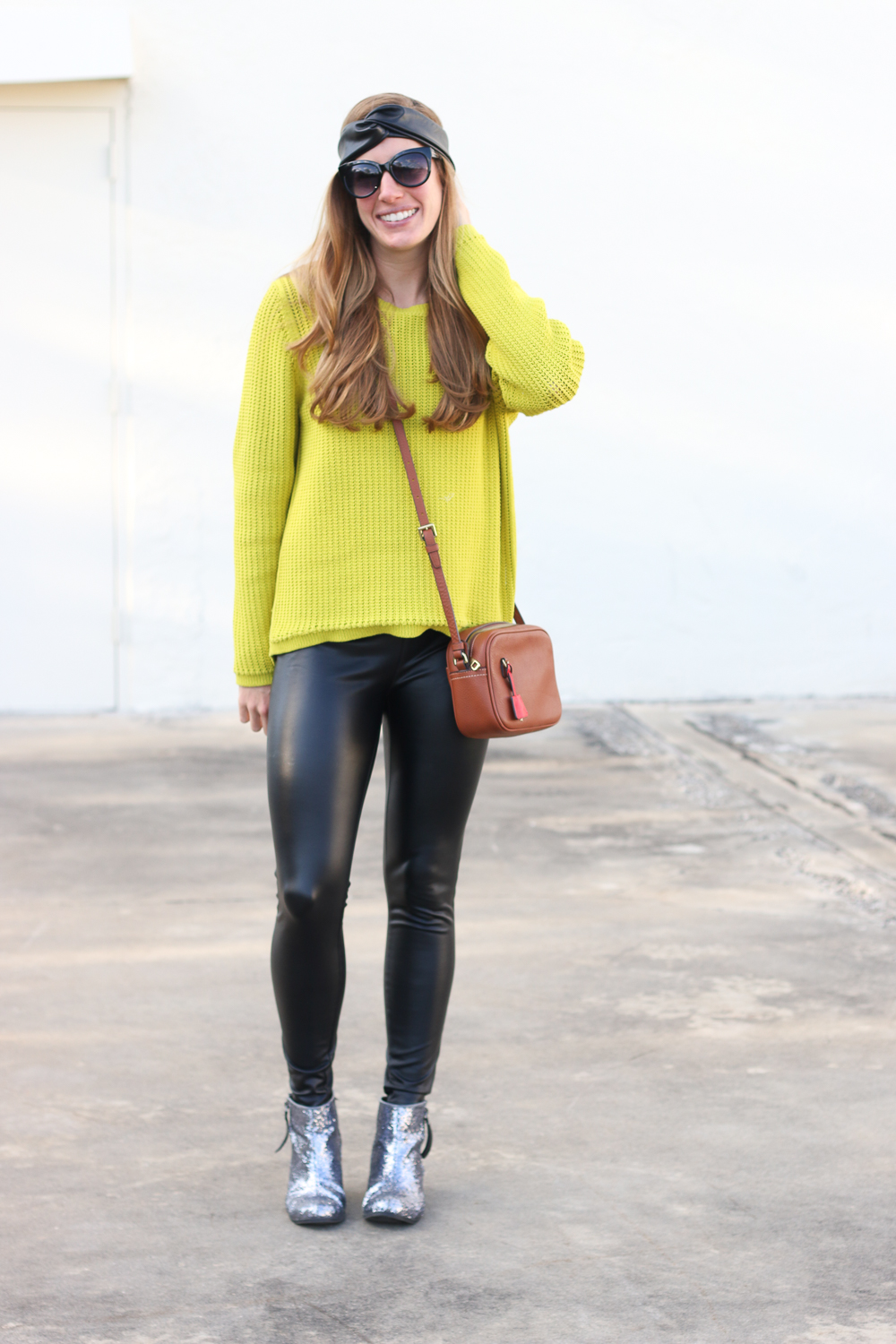 LOFT Sweater (similar)
LOFT Pants (similar)
Kohl's Shoes (similar here and here)
J.Crew Purse
LOFT Necklace
Faux-leather pants are my absolute favorite thing to wear when it cools down. I find them so easy to move around in, despite their smooth plastic look. Unfortunately these are only reserved for weekends or weeknights. I don't quite find them appropriate for a work office environment although I wish they would fly.
Almost everything I'm wearing is older, so I can't link to the exact items. That's honestly one of the hardest parts about being a fashion blogger. I don't have the budget nor do I have the stamina to keep up with how fast the retail world runs. There are times I feel the pressure to keep up and always have everything that's "on trend" but I'm learning to rest in the fact that I don't have to in order to maintain my blog.
It may seem like I always have the newest trends or shop constantly but it's not true. I do shop but I live on a super tight budget. When I invest in pieces, I am really picky as to what I buy and take my time making decisions. I never purchase on a whim. It's always thought out and I make sure I can style it several different ways. I'd rather buy a dress that is $100 and great quality than buy 10 pieces for $100 that lack in quality.
My bag originally cost $120 but I bought it on sale for $90. That's really expensive for me. It's not everyday I throw down $100 for a bag. I had been looking for a quality leather bag for months, and when I was at J.Crew one day and saw it was on sale, I made the jump and purchased it. My pants cost around $30, sweater and shoes were around $20, necklace was free and my headband was $10.
I created a new link widget above and I hope it helps you shop my outfits easier. Some of the pieces may not be exactly the same as what I'm wearing because my items are older, but I try really hard to find ones that are very similar for you guys.
Save