4th of July, Memorial Day and Labor Day are probably my most favorite holidays to dress up for (that is…if I dress up, ha!). All the timeless red, whites and blues make getting dressed so easy! I rounded up a bunch of my most loved Forth of July styles that can be worn all summer long!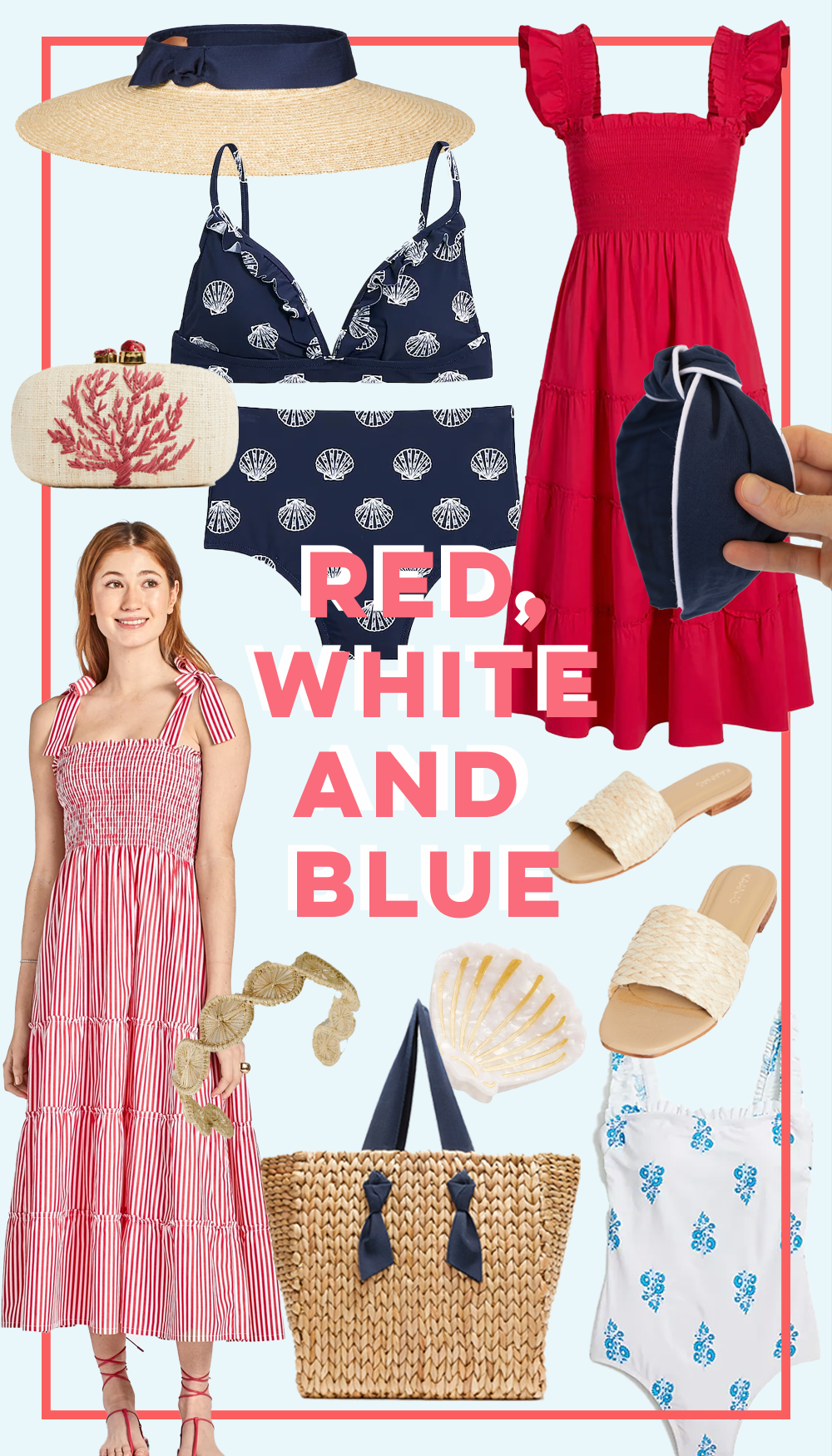 Pamela Munson Hat / Red Nap Dress / Coral Clutch / Shell Swim Top + Bottom / Sunshine Style Co. Navy Headband / Maxwell and Geraldine Striped Dress / Woven Headband / Shell Clip / Sandals / Straw Bag / Floral Swimsuit
Last week I released the Sunshine Style Co. navy and white piped headband! It's a classic and timeless accessory designed to be worn on special occasions over and over! The knot headband would look adorable paired with a red and white striped dress or solid red dress! I have both of these dresses and they make great lightweight sundresses for summer!
I did something scary and exciting. I placed my first wholesale order for the handmade woven palm headbands! What's really amazing is that they are adjustable and 100% handmade by artisan in Columbia. They will be releasing Tuesday, 6/21. When they are live along with all my other headbands, you can find them here!
Lots of Sunshine,

Katie