Woke up to see that Hill House is having an amazing annual sale – 30% off sitewide! I could be mistaken but I am pretty sure this is their first annual sale! I've never seen any of my beloved Ellie Nap dresses marked down this much. My Nap dresses are one of the most worn items in my wardrobe.
Living in Florida, they are truly a dream dress. Lightweight, cotton, breathable and chuuuteee! There's not a single issue I have with these dresses. I ordered the Emerald Gingham dress to wear on Christmas (I have a feeling it will be pretty warm)!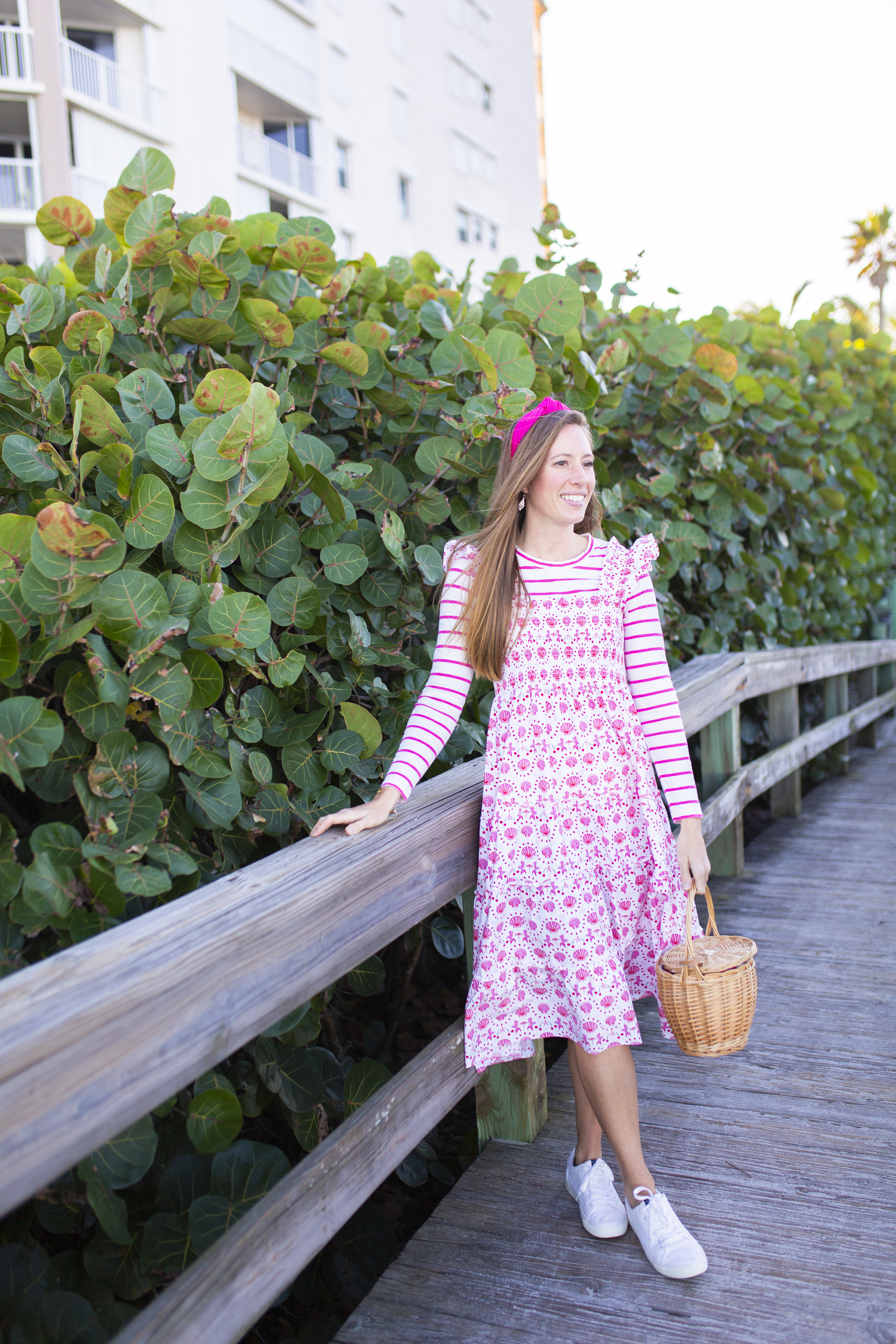 Wearing the Navy Nap Dress! Navy is a timeless color that can be worn year round!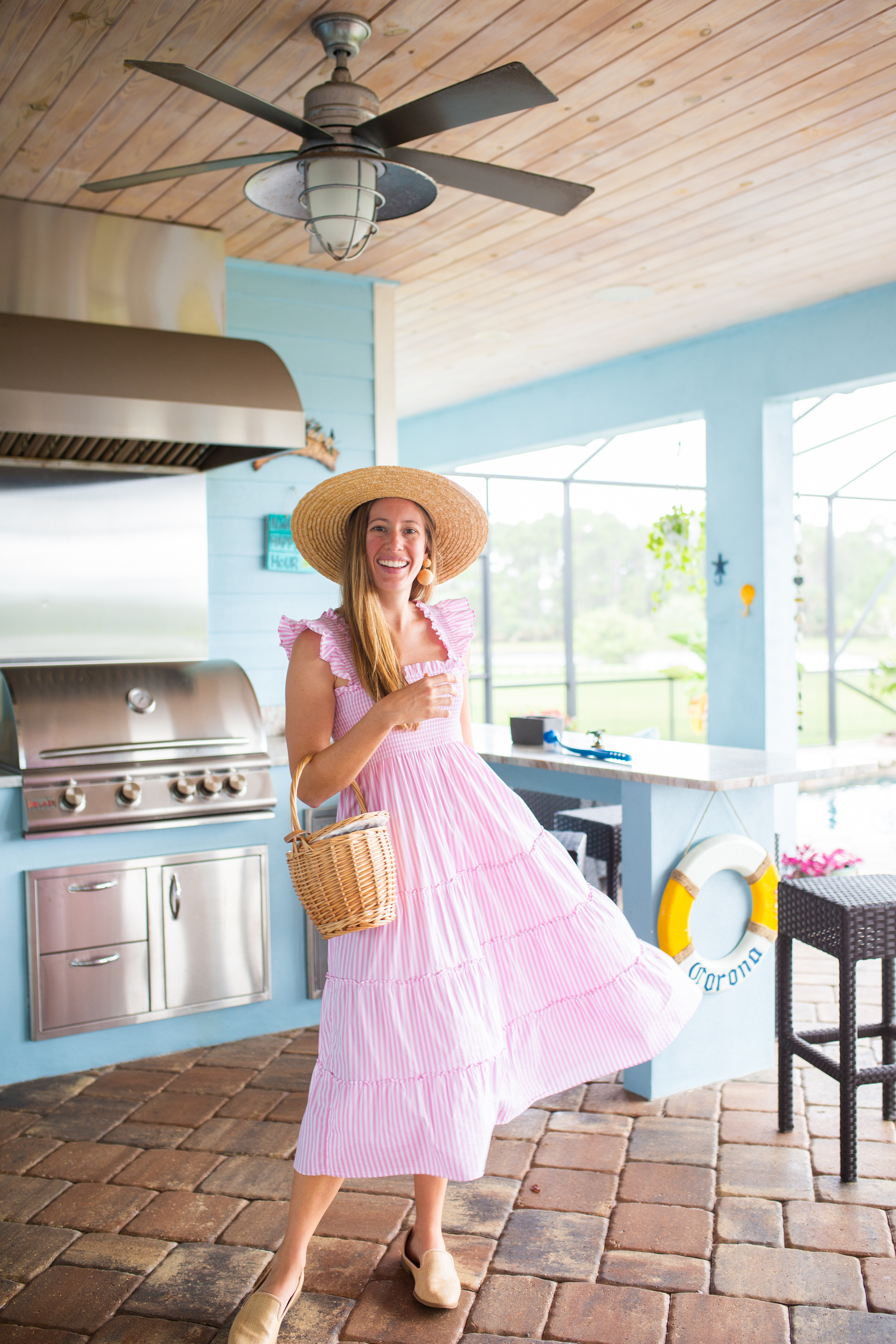 Wearing the striped Ellie Nap Dress. Comes in pink gingham!
If you are curious about sizing, I have an entire Nap Dress review dedicated to the quality and how they run sizing wise.

Lots of Sunshine,
Katie