Getting home and putting on cozy pajamas after a long day is my absolute favorite! When Lake Pajamas asked to send a few pairs for their Holiday 2022 launch, it was an immediate yes!!! Last year, I gifted my mom and BFF Lake bathrobes for Christmas, I have a few of their dresses and now a bunch of their pajamas. When I say I love this women owned brand, I LOVE it!
Don't tell my other jammies (they get jealous) but sometimes I will stay in my Lake Pajamas longer in the morning when I work from home just to enjoy them a bit longer.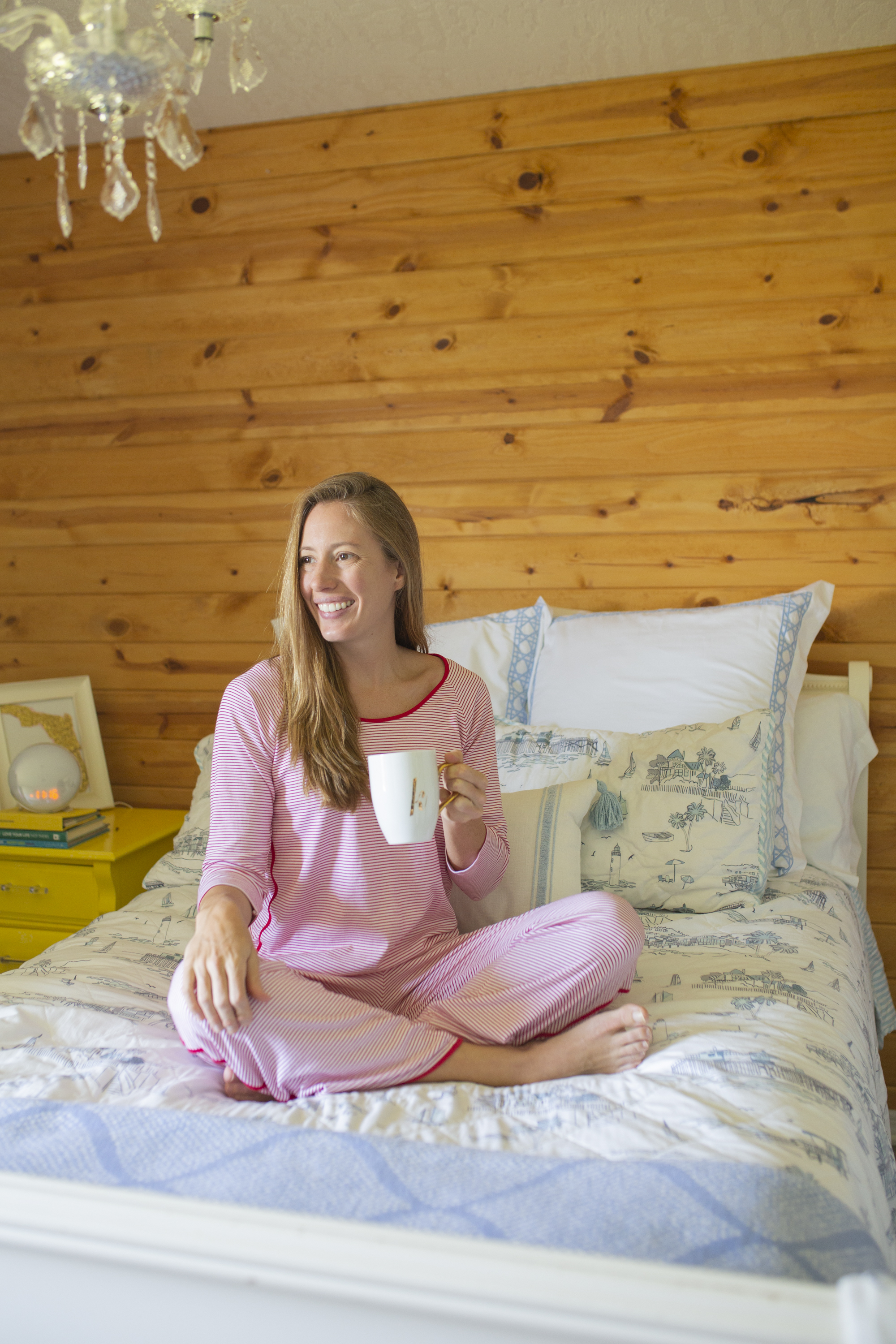 Lake Pajamas Classic Red Striped Set c/o
I have to give a shoutout to the Lake team! They had reached out to me right before Hurricane Ian hit. I was in North Carolina visiting my family and missed the entire hurricane. Fortunately, we on the East Coast had no damage to our house or beach town. Their team was so accommodating around the Hurricane and making sure I get the package and put no pressure on promoting. That is a great brand!
I am swooning over the entire Holiday collection. Living in Florida, the red and white striped shorts set made the most sense! This long sleeve striped set was begging to get added to the collection as well! Hello gorgeous pipping details! I chose red stripes because can double as Thanksgiving and Christmas pajamas! Now I have my eye set on this set with a kimono top for lounging at home on crisp fall days!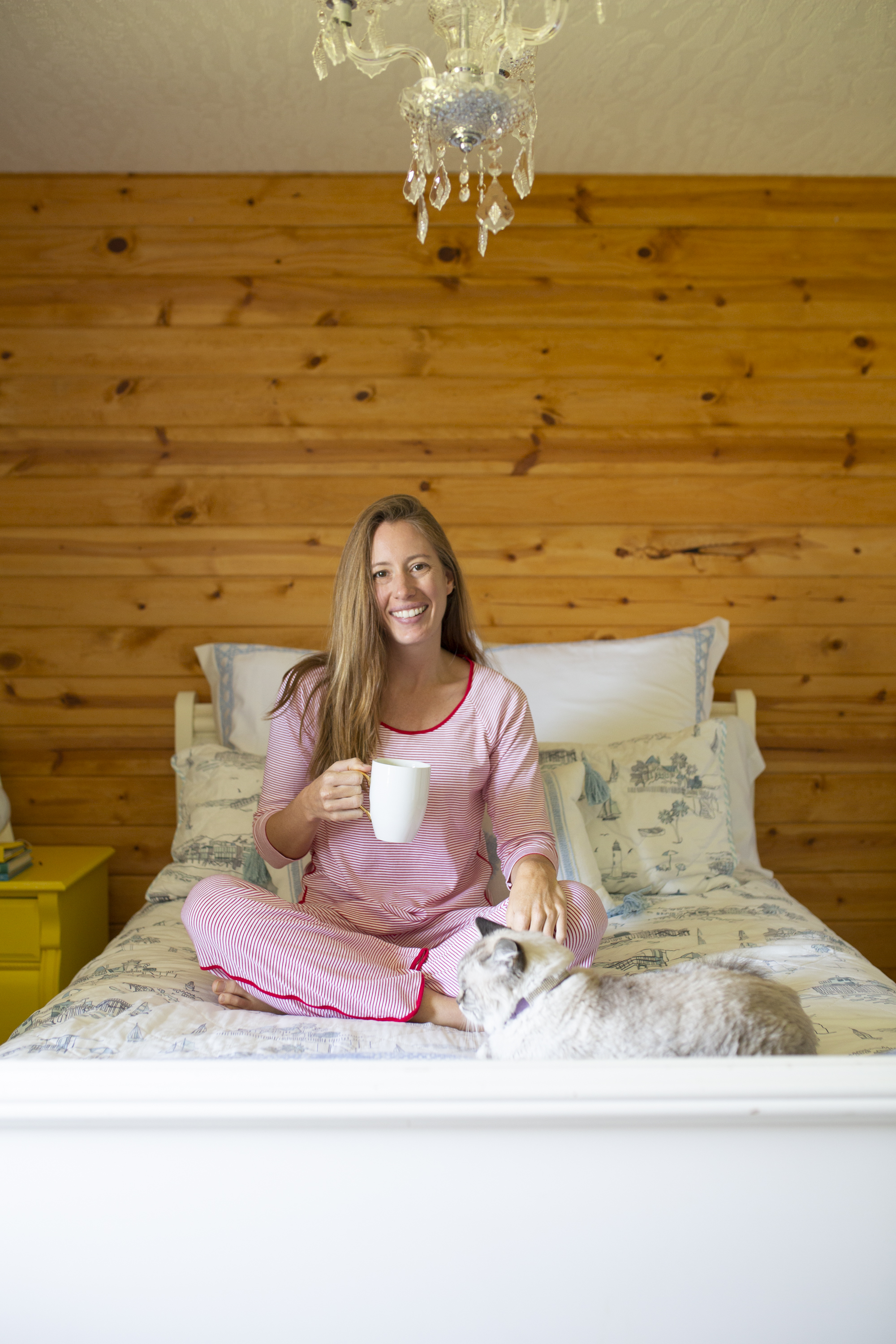 Lol…Mr. Ferguson just had to make an appearance! He can't resist a good bed snuggle.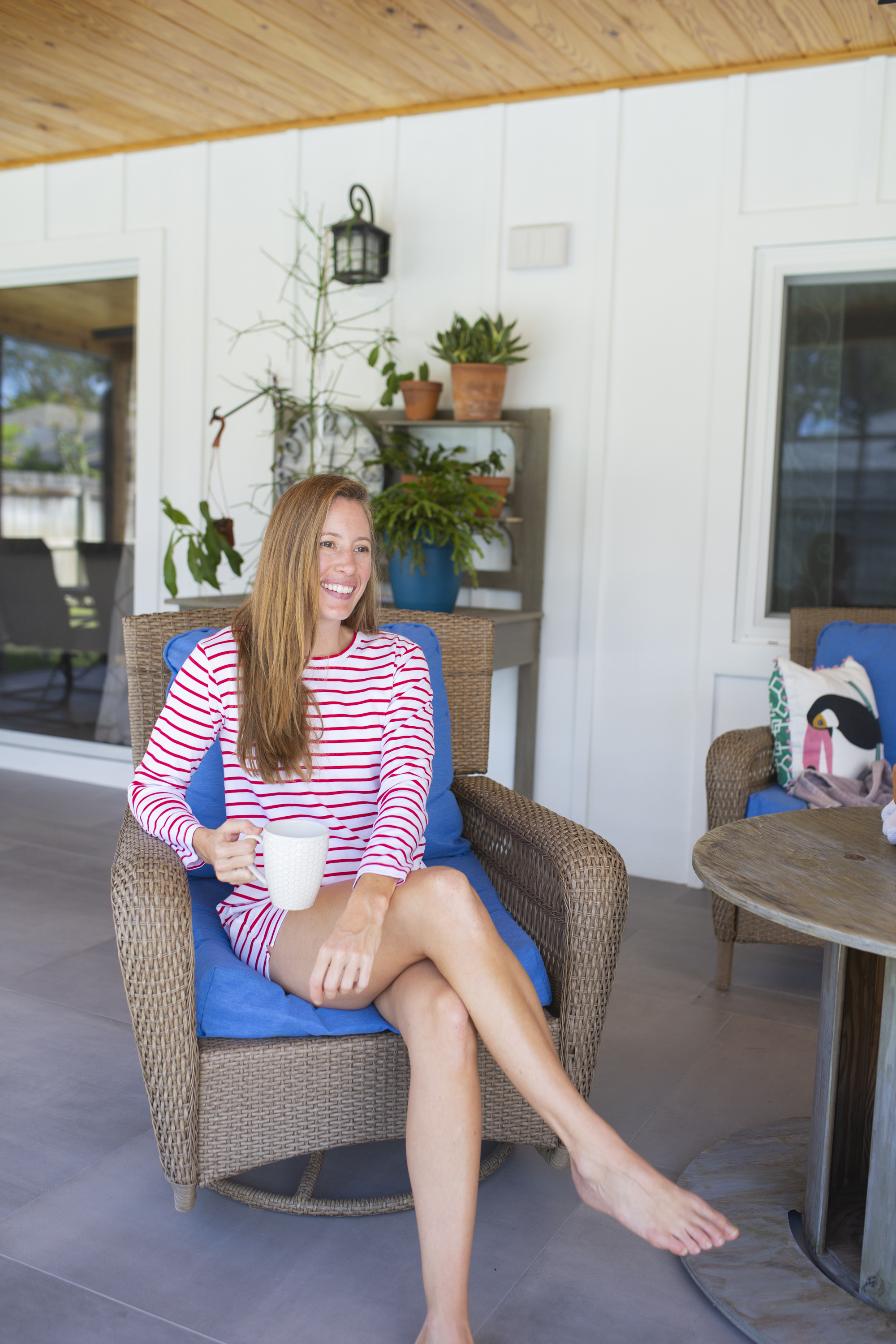 Lake Pajama Striped Short Set c/o
How cute is the matching striped face mask? These would make a great affordable gift! I might need to get my mom and BFF the matching red bathrobes too!
What I really love about Lake Pajamas are how soft and silky they are! Keep in mind, they do shrink, so I order up a size and get a Medium. With the pants and long sleeve set, the pants are a bit short on my 5'8 frame but no biggie at all. You can read my entire review with more sizing details here.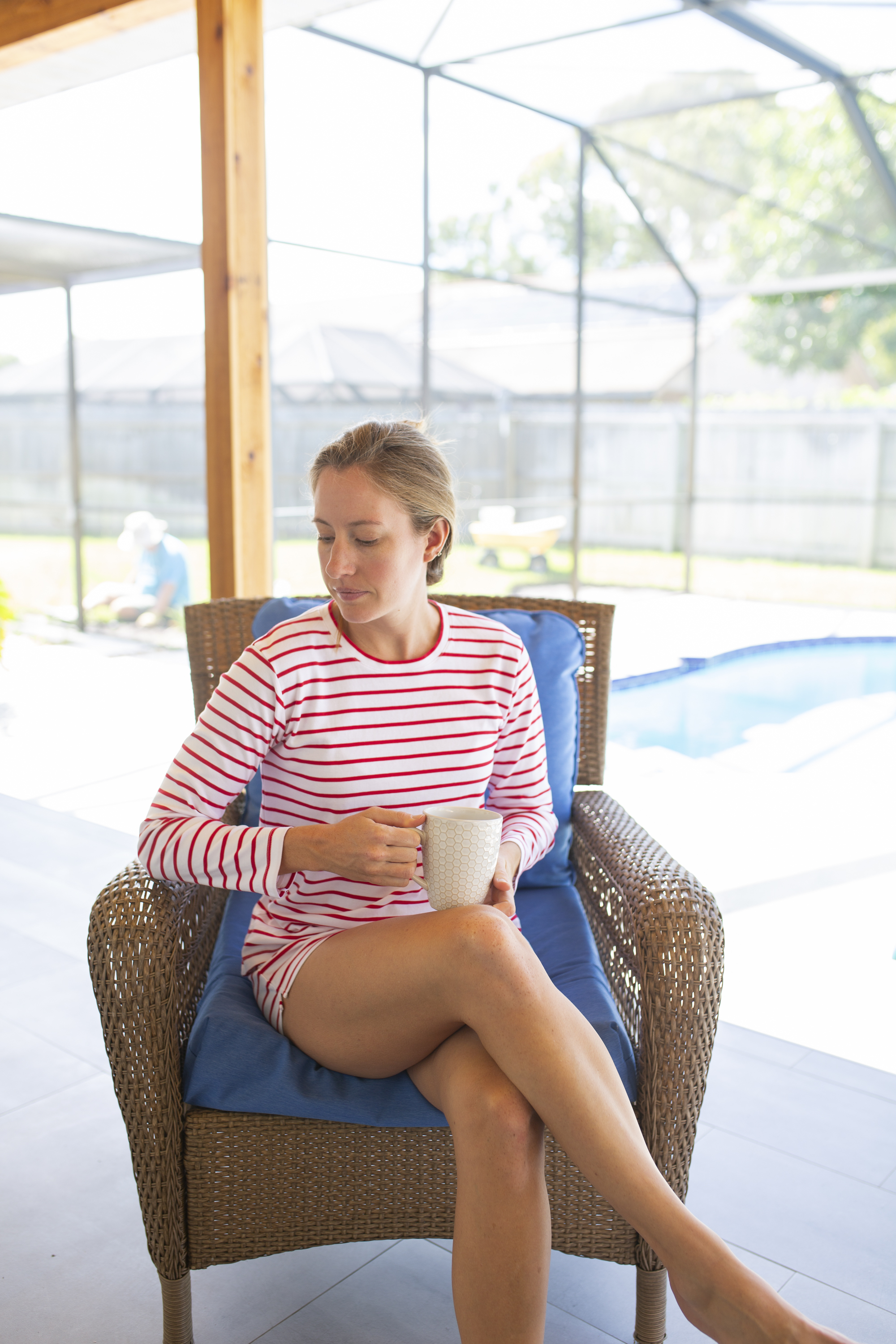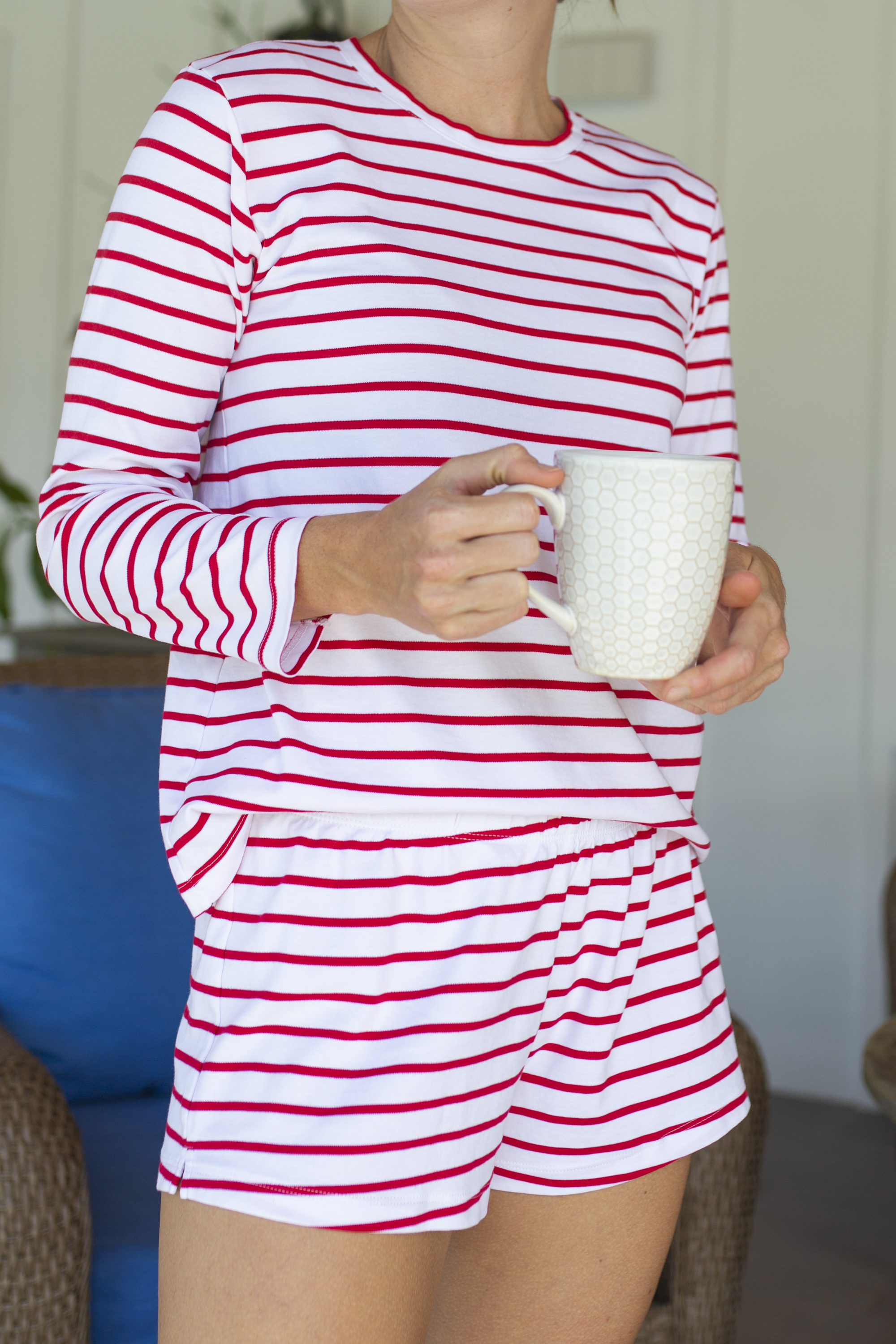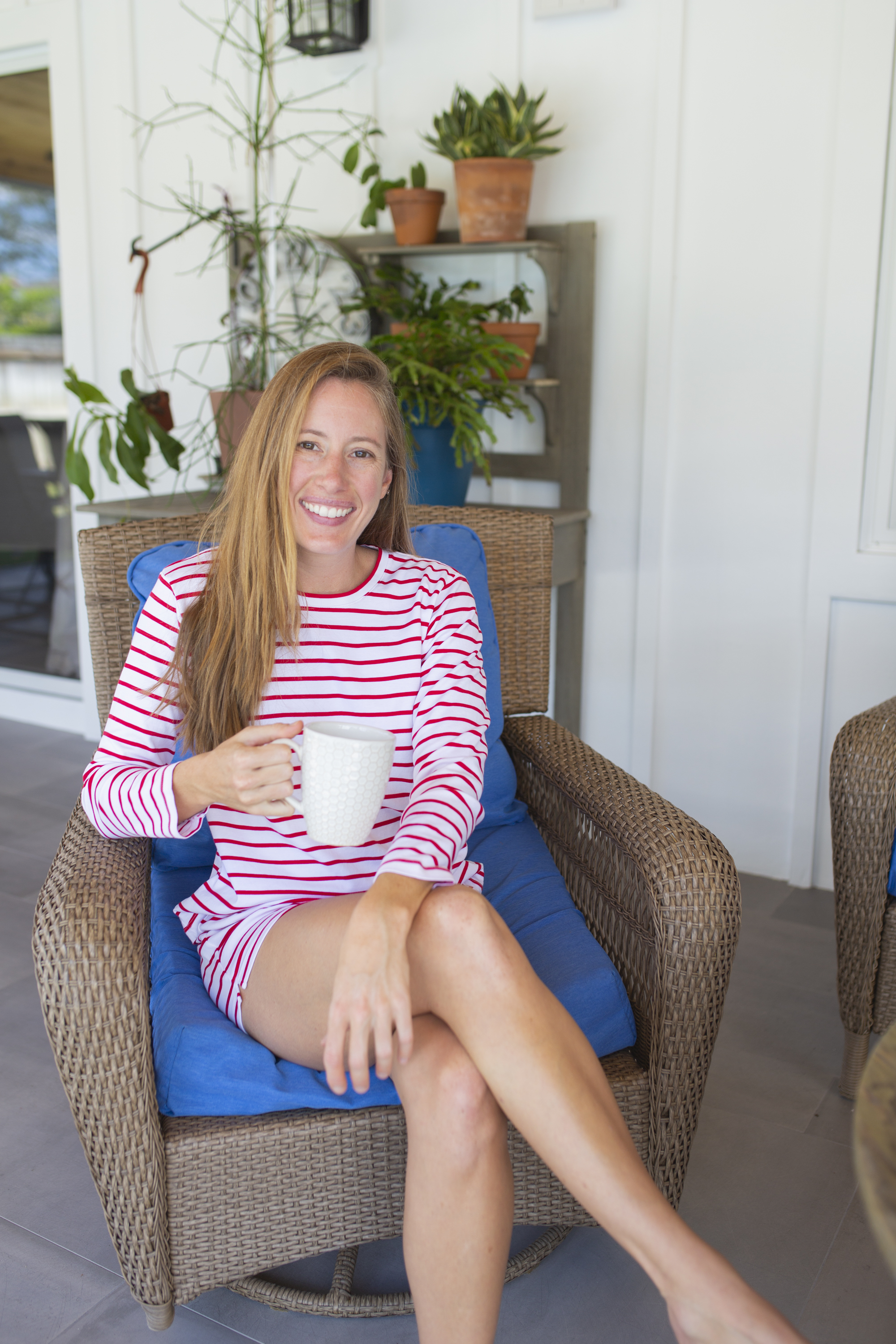 Lake Pajamas Holiday 2022

Lots of Sunshine,

Katie