Happy Labor Day weekend! Even though Labor Day is the *official* end of summer, it never really ends in Florida. And I am A-OK with that! We have a few more months left of warm days. These are the end of summer outfits I will be wearing now and until we hit 80's, hehe!
For so long as a blogger, I thought I had to share fall fashion including darker tones and colors for my warmer weather girlies. Colors like browns, burgundy, reds, oranges, they just don't make me happy, if I am being totally honest. I was buying fall clothes and only wearing them for the blog (which is so crazy to even admit out loud, so I quickly nipped that in the butt!).
I started last year but I will focus more on classic looks with timeless pieces and keep a summer color palate with navy's and blue mixed in. Why? Because it sparks joy! Keep reading for a few outfits you can wear on Labor Day and the end of summer (however long it lasts for you)!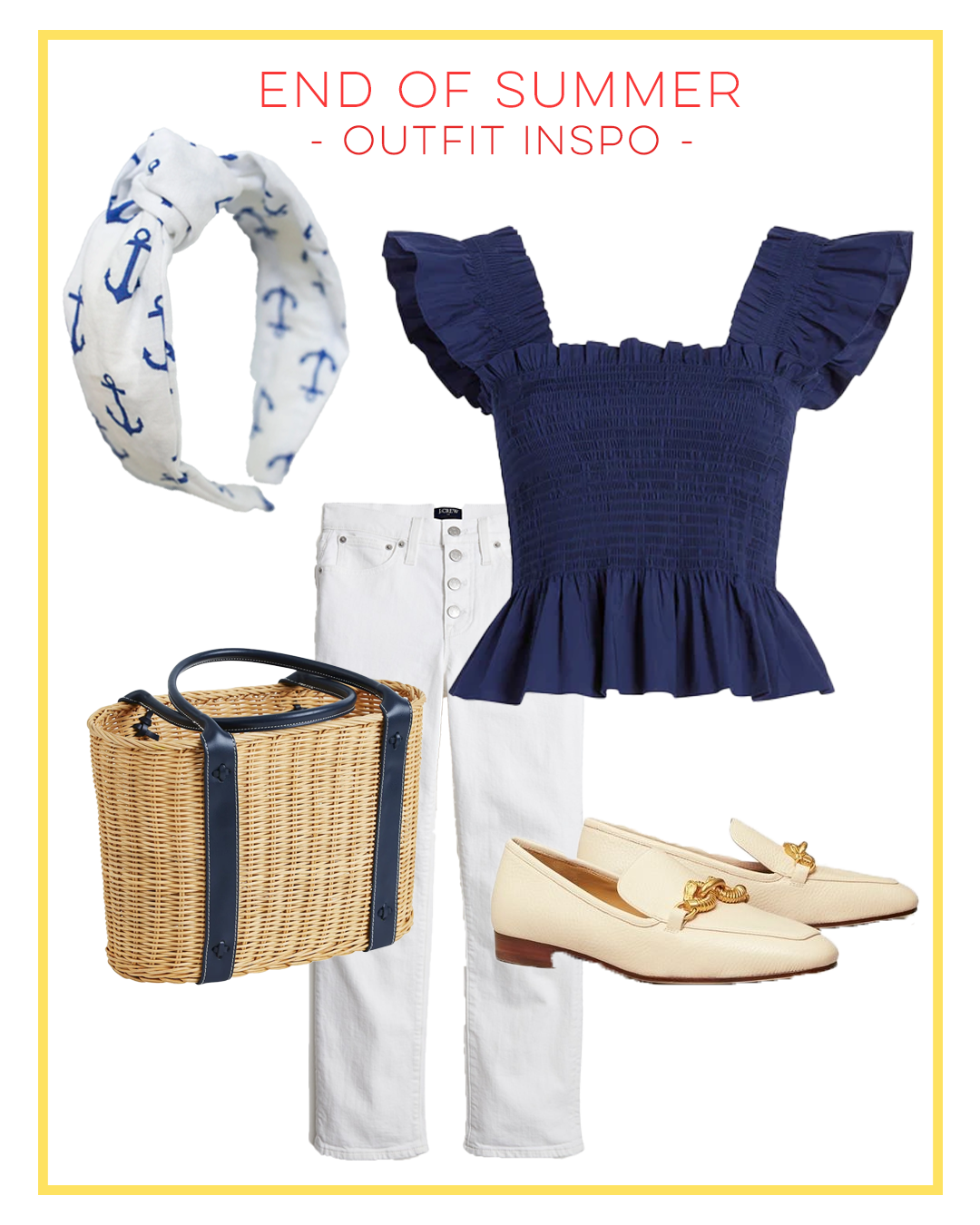 Hill House Navy Top / White Jeans / Anchor Headband / Basket Bag / Loafers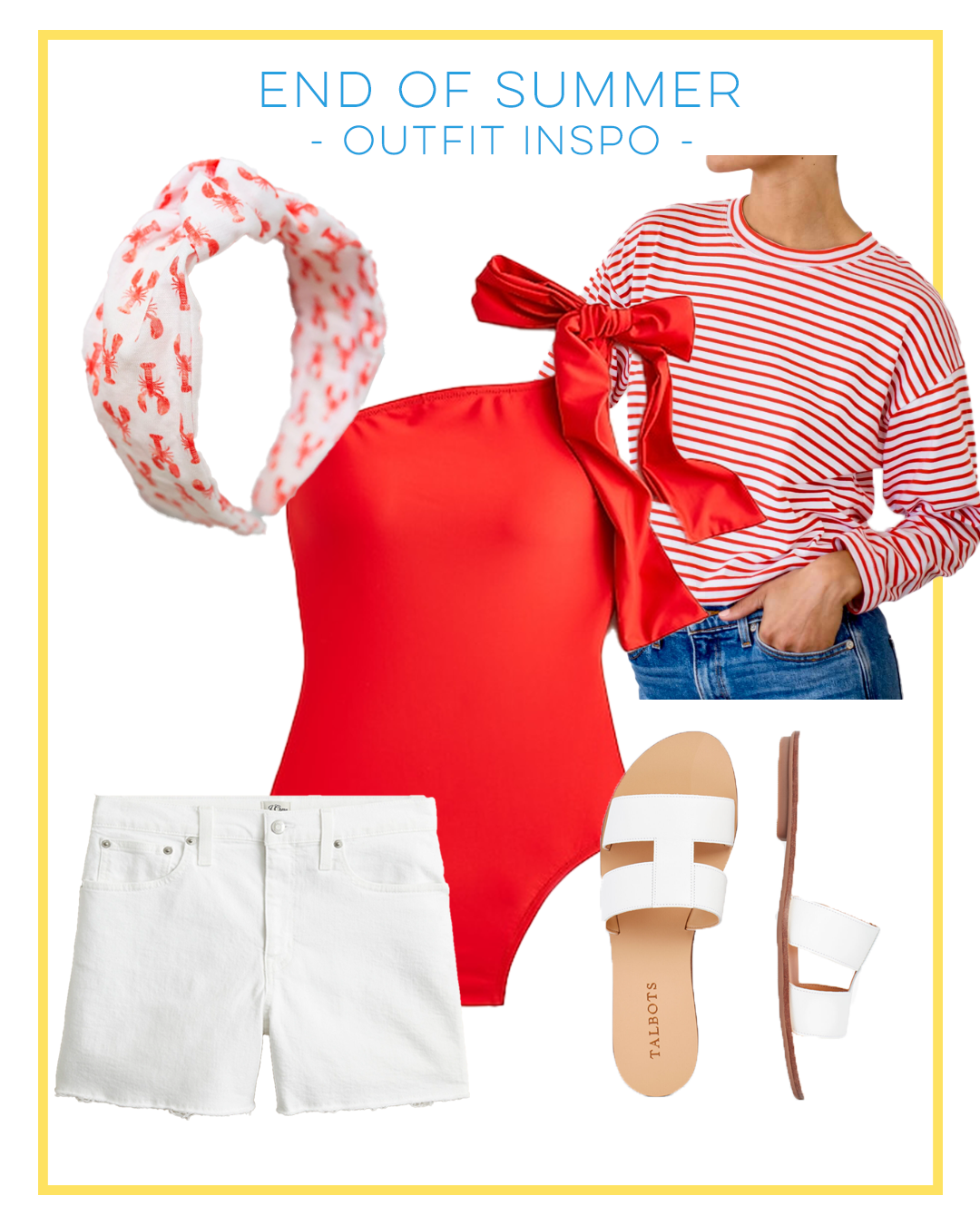 Bow Swimsuit / Red Striped Top / White Shorts / Lobster Headband / Sandals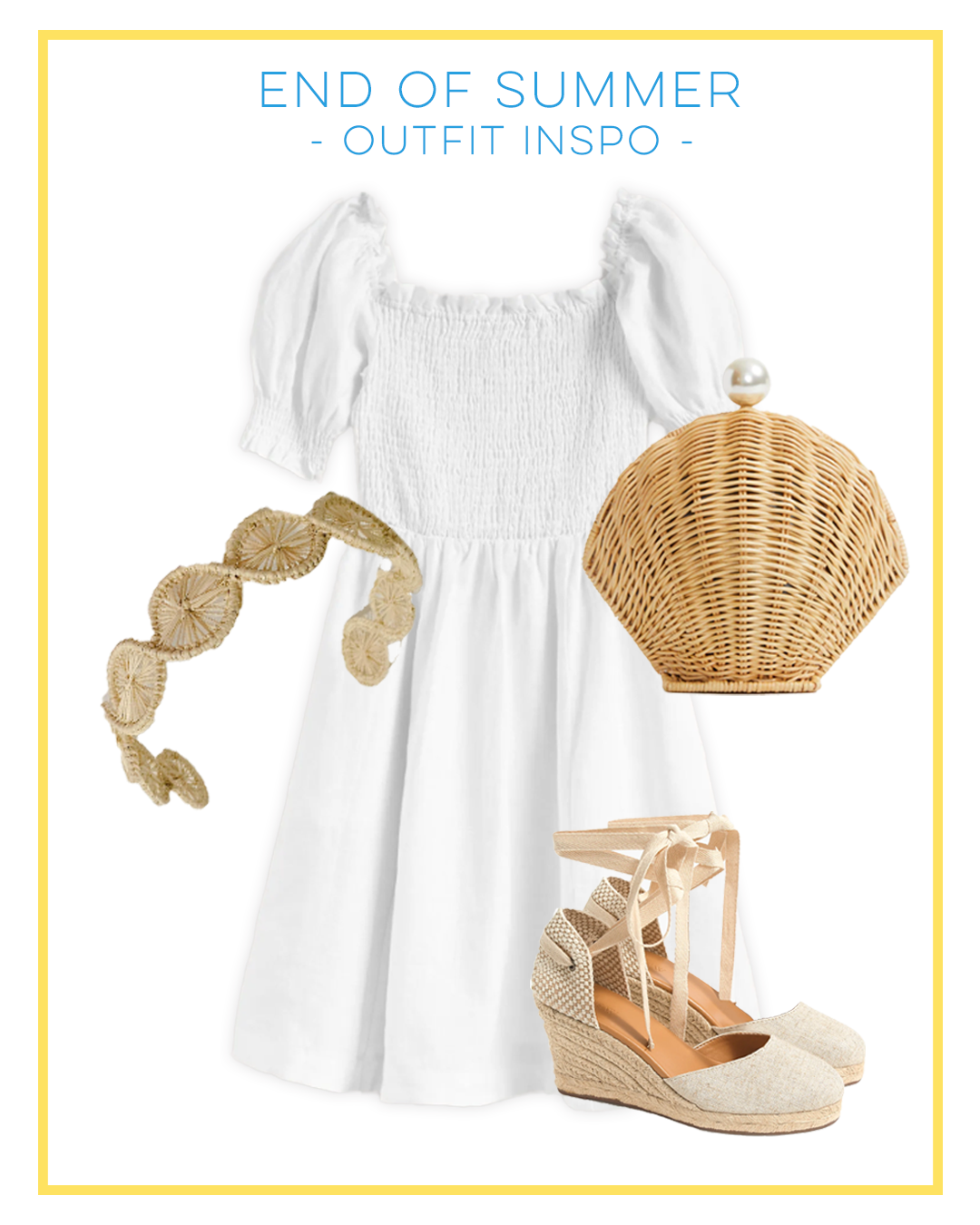 White Dress / Raffia Headband / Shell Bag / Espadrilles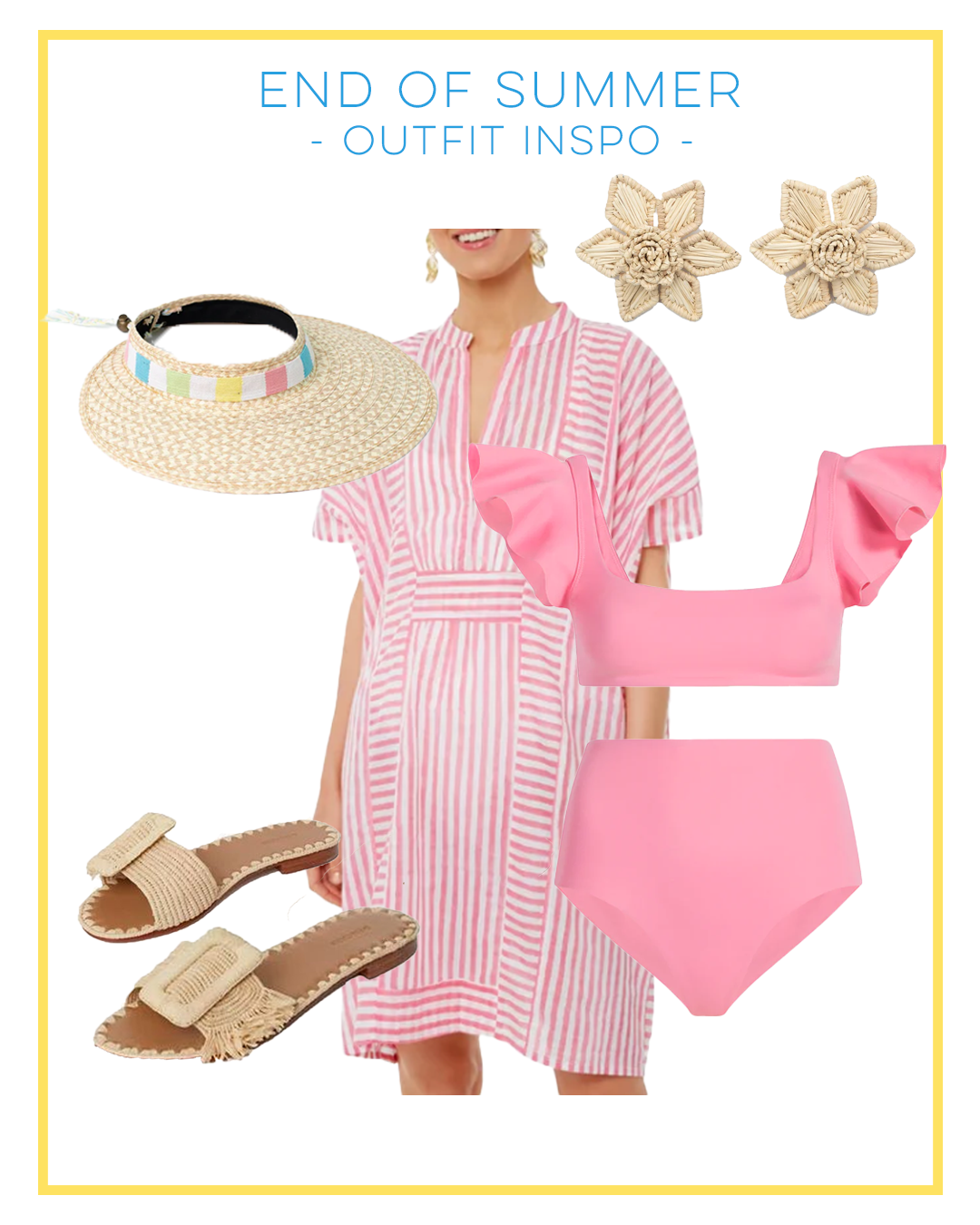 Striped Beach Cover Up / Hill House Swimsuit Top + Bottom / Earrings / Sandals / Visor
Lots of Sunshine,
Katie