Oh how I love the Coastal Grandma trend for summer! (Side note: Whoops, I accidently left this post in drafts and just found it!). Good thing I am always in a summer state of mind!
The trend originated on TikTok by @lexnicoleta and even the Today show had a full segment about it. Like all trends, I think you can have your own spin on things. I like to think of it as a coastal lifestyle filled with classic colors, light blues, timeless silhouettes. Basically, all things Diane Keaton would approve of!
Does anyone else belong to the Coastal Grandmothers Aesthetic group on Facebook?! It's filled with grandmas who are not exactly sure what the trend is about but have amazing homes, fashion and love for the coast!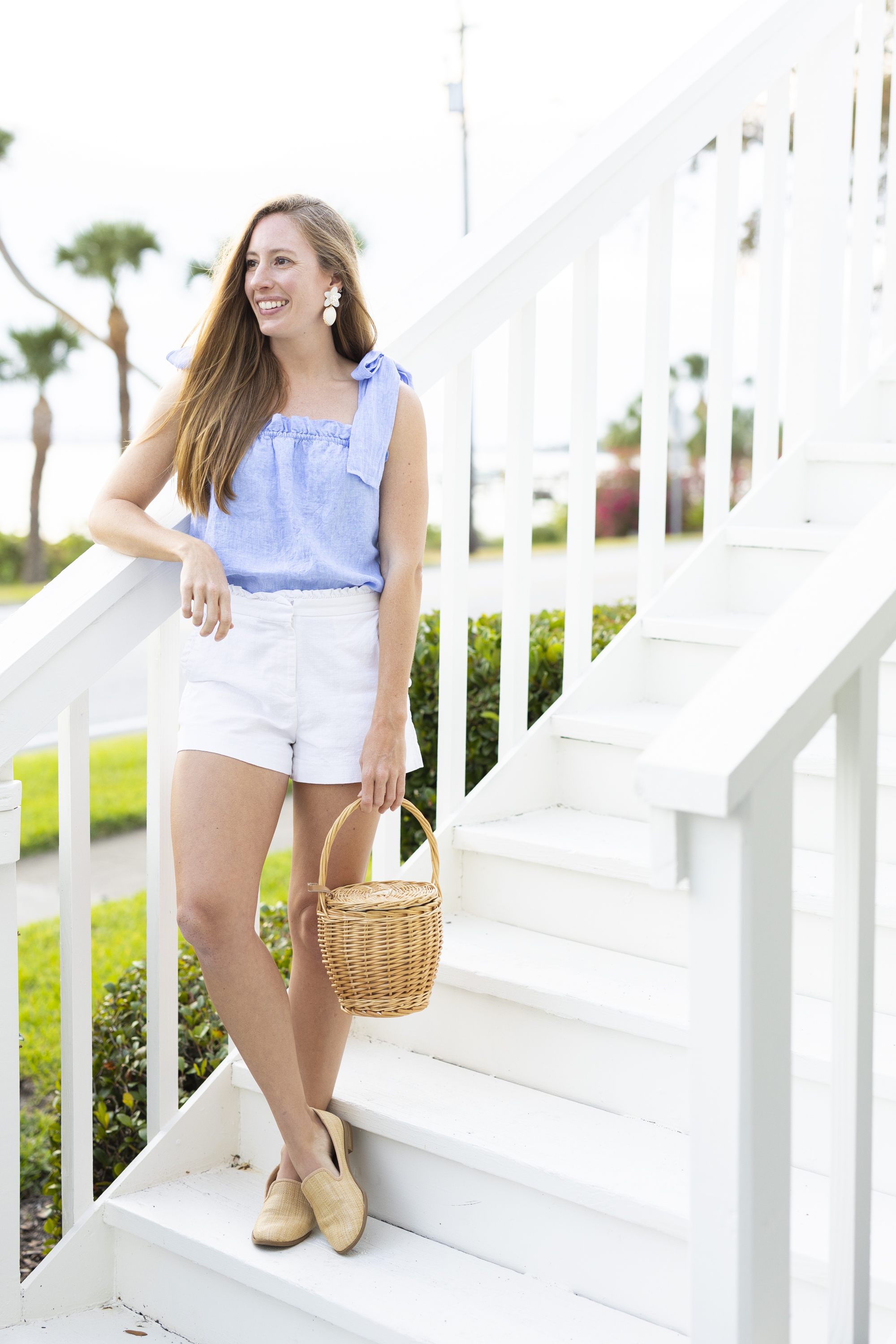 J.Crew Top / J.Crew Shorts (old, similar) / Target Shoes (similar) / Basket Bag / Hops and Bun Shell Earrings
Just a few weeks ago, I released the woven palm headbands! For the longest time, I looked all over the internet and could not find a raffia headband…or one that I loved. After a little searching, I found these woven iraca palm headbands handmade in Colombia by artisans. It was my first ever wholesale order, which is both scary and exciting!
What makes these so unique is that they are adjustable and you can slightly morph them to fit your head! Yes, that means no more headaches! You can see a video on how the headbands easily adjust here!
Lots of Sunshine,
Katie