Are you on TikTok?! If not, I highly recommend you should give it a try! I have the best time on that app and use it as entertainment and also for learning tips and tricks for life and business. One trend I can really relate to that's exploded in the last few months is the Coastal Grandmother aesthetic!
Coastal Grandmother Aesthetic
Inspired by Nancy Myers movies, a coastal grandma embraces stripes, loves classic and casual style, takes a relaxed approach to life, loves gardening, long walks on the beach and a clean aesthetic! I am pretty sure I have always been a coastal grandma or possibly a costal granddaughter. The granddaughter in my dream land embraces slightly more color in her wardrobe than her grandmother! Below is a fun collage full of all things coastal grandmother like this raffia headband! Enjoy!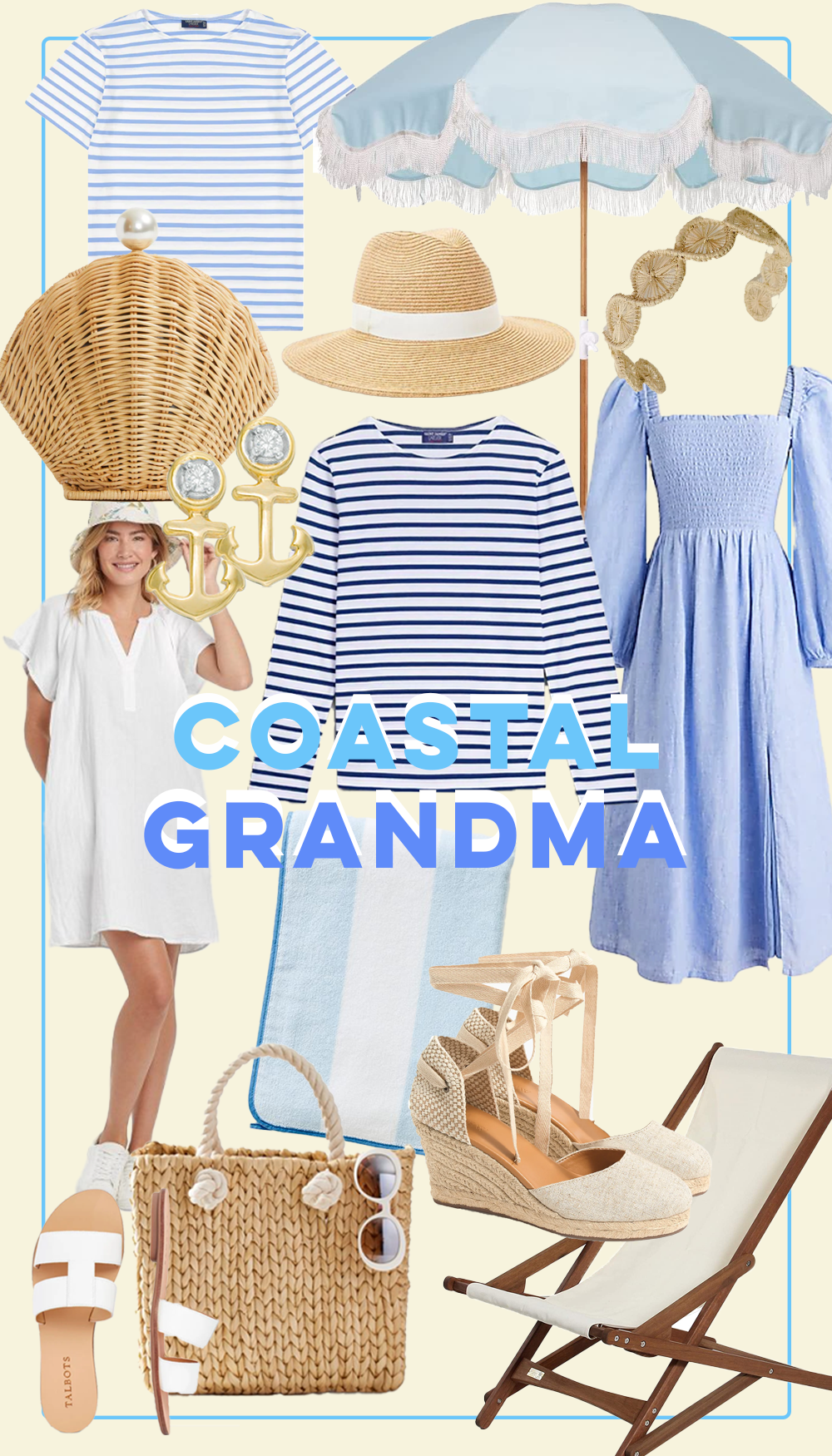 Striped Top / Umbrella / Shell Bag / Straw Hat / Sunshine Style Co. Headband / Anchor Earrings / Striped Top / Smocked Dress / White Dress / Striped Towel / Nude Espadrilles / White Sandals / Basket Bag / Beach Chair
Lots of Sunshine,
Katie