Welcome to my new series, Amazon Wednesday's! For the first post, it's all about Athleisure pieces from Amazon! Over on Instagram, I asked if you would like to see cute Amazon or Etsy finds on a weekly basis. Amazon won but Etsy was not to far behind! Next week I will share summer Etsy finds!
Amazon Wednesday's: Athleisure
I'd love to alternate between the two every other week. If one becomes more popular than the other, I'm flexible! Gotta give the people what the people want! Amazon is the best because of easy one click shipping and lots of budget friendly options! All of the athleisure pieces I included are under $50!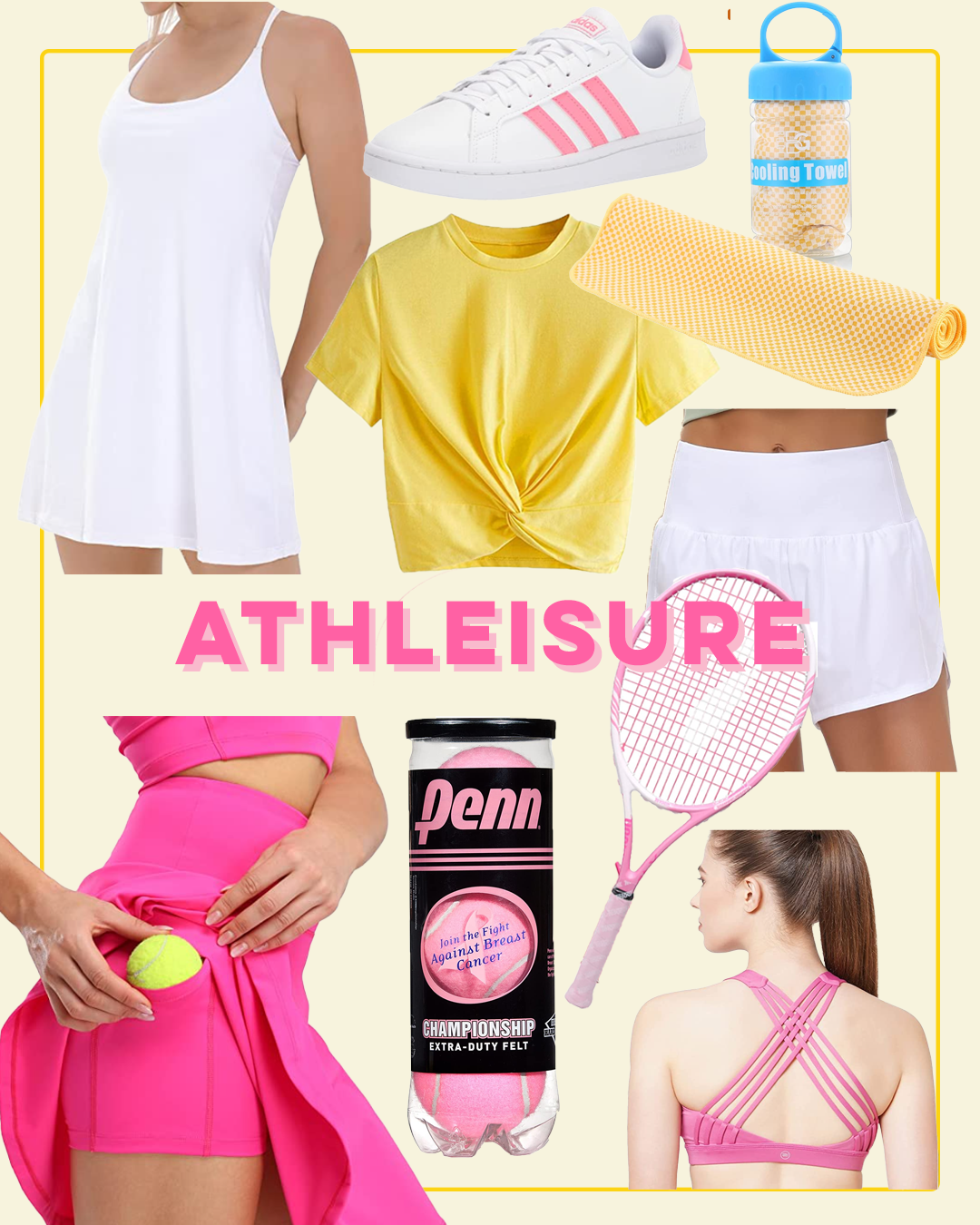 Tennis Dress / Adidas Sneakers / Cooling Towels / Yellow Crop Top / White Running Shorts / Pink Tennis Shirt / Tennis Balls / Tennis Racket / Pink Sports Bra
Is anyone else on a tennis dress and tennis skirt kick?! I have seen these all over the internet, from influencers wearing trendy Halara tennis dresses on TikTok to retailers like J.Crew offering a big selection of a preppy tennis skirts. Even if you don't play tennis, skirts, tennis dresses and workout shorts can be worn for walks on hot summer days or even running errands.
My goal for summer is to start taking tennis lessons again! I did as a kid and want to brush up on my skills, step out of my comfort zone, meet new people and trying something new(ish)! I completely forgot I need a racket, though. How cute is this pink one (under $50)?! And you can't forget matching pink tennis balls.
My friend bought me a white tennis skirt for my Birthday and it brings me back to my childhood days of taking Saturday tennis lessons and then getting Krispy Kreme donuts afterwards while feeling super cute in my Nike tennis outfit. Built in shorts in skirts (aka skorts) are so useful for playing tennis but can also be worn for days at Disney or running around grabbing kiddoes! I love this tennis skirt and this tennis dress (both are under $30).
Lots of Sunshine,

Katie