Nothing puts me more in a summer mood than swimsuit and cover up shopping! After wanting the J.Crew linen beach cover up the entire summer last year, I finally bit the bullet and added it to my growing swimsuit and cover up collection!
J.Crew Linen Beach Cover Up Review
I had plans this weekend to head down south to Vero for a pool day with my mom (and wanted to wear my new linen coverup), however the weather had other plans. 60 degrees in April is so not my ideal pool day, so we are taking a rain check. I'm not sure why but it feels like such a special piece to me. I had a little trouble deciding what size to order which is why I am writing this review, to make it easier on you!
To be completely honest, I have not had a cover up I've really liked in years. Usually I will throw on denim shorts and a crop top, a light cotton dress or just wear a swimsuit and towel to ride home. There is really nothing worse though than being sandy and salty then having to yank up the denim shorts. I also don't love to wear my *good* sundresses because of the salt water. The linen beach cover up is the perfect in-between!
You can wear this linen coverup at the beach, walking around the pool, in a hotel lobby, eating dinner with a water view or at home. I do think this cover up is just perfect if you are staying at a resort! The hem in long enough you can wear it to walk around the hotel without feeling exposed! No booty views here!
As silly as it sounds, I religiously read all the reviews to make sure I did not have to return for a different size. What I was looking for was a slightly oversized, button up top in a linen material that covered the booty.
Sizing: I am wearing the Small linen cover up. It has a very oversized fit. Easily could fit into the XS and the length would still be fine. I was worried if I got the XS, it would be snug in the shoulders and arms.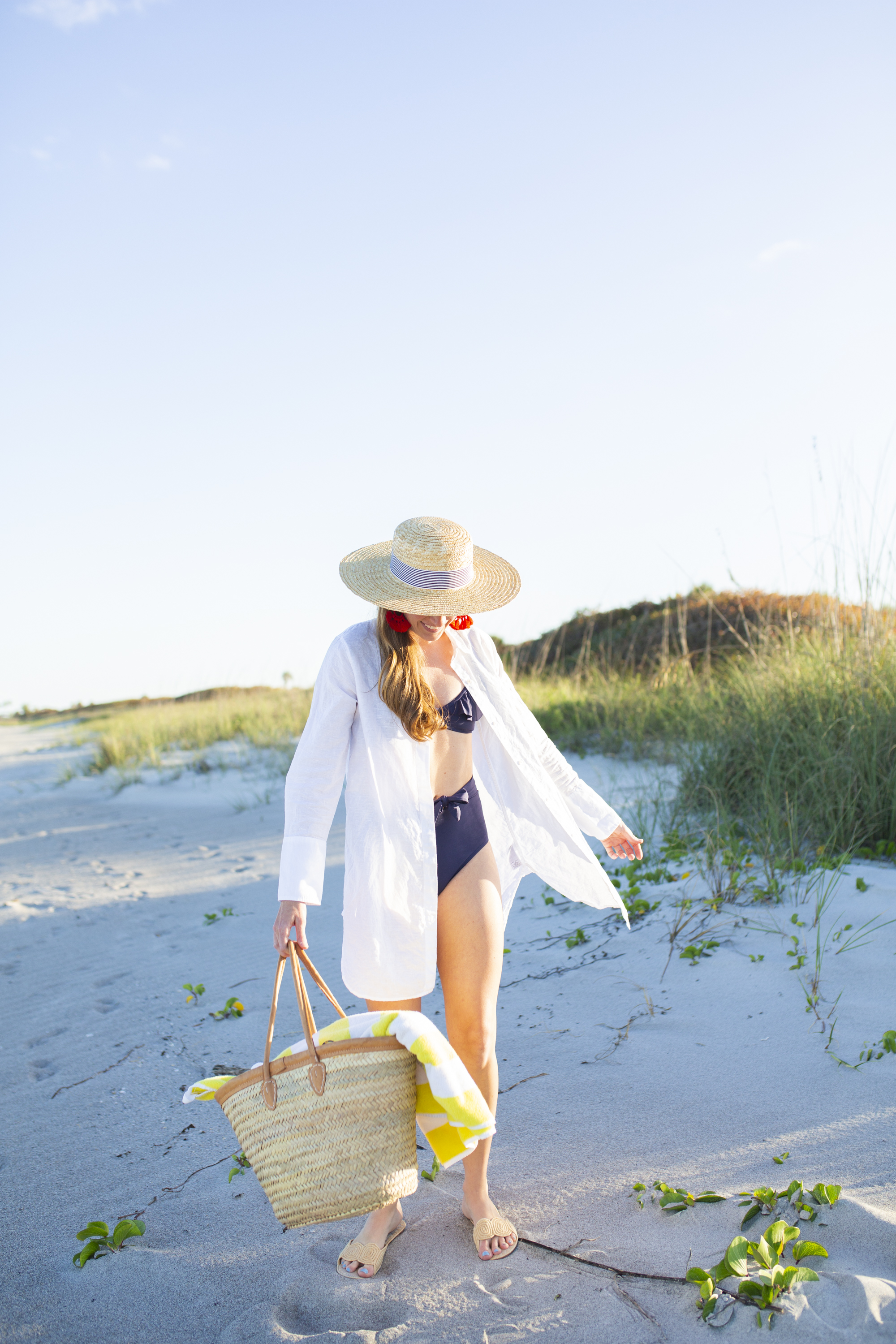 Shop My Beach Outfit

Lots of Sunshine,

Katie