Does any one else LOVE opening stuffers on Christmas morning?! My sister and I always say it's our favorite gifts to open. Every year I get the same thing in my stocking. Earrings, candy, bath and body essentials and fun items my mom surprises us with. Maybe we love it so much because we never know what to expect! Do any of you get fun or unique items in your stockings?!
Gift Guide: Stocking Stuffers Under $25
All of these stocking stuffers are under $25. If you are struggling to find a gift for a work party, are on a budget or just need a last minute gifts, these are all super easy ideas! Most of the items below are things I have gifted before like the floral personalized Anthropology mug and jade roller.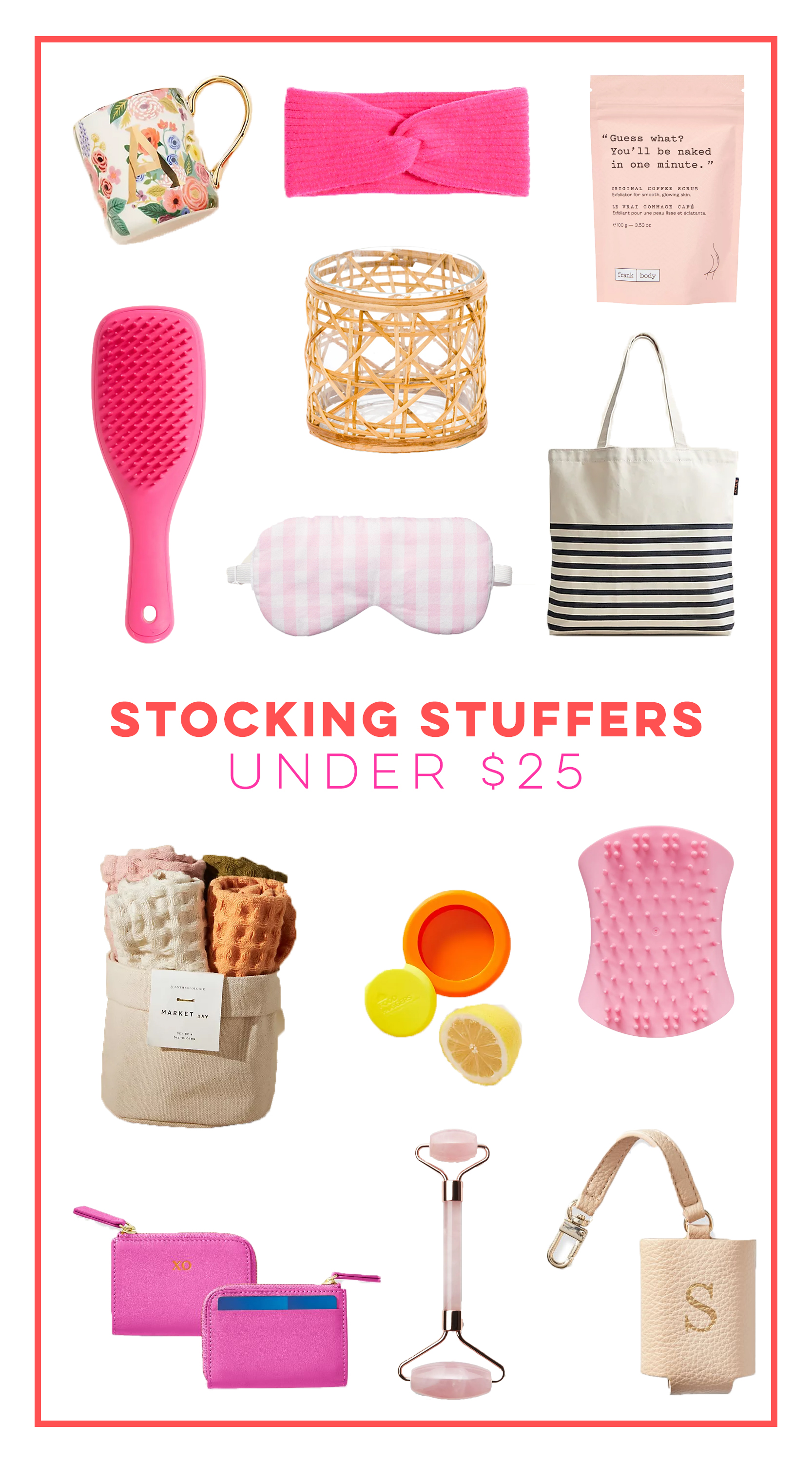 Personalized Mug / Pink Headband / Mini Coffee Scrub
Brush / Woven Vase / Striped Canvas Bag / Sleeping Mask
Set of 4 Dishcloths / Fruit and Veggie Hugger / Body Massager and Exfoliator
Personalized Wallet / Jade Roller / Hand Sanitizer Key Chain Case
Lots of Sunshine,
Katie