Hey friends! Here's the Vero Beach Florida Travel Guide I promised you! It includes all of my favorite places to eat, where to stay, free things to do and where to shop! Since I live only an hour from Vero (located on the East Coast of Florida), it's a really easy and fun place to take day trips or relaxing weekend getaways and staycations. I love hopping on A1A and taking the scenic route down South to Vero, it always puts me in a great mood!
Two weeks ago my mom and I stayed at our favorite spot, the Kimpton Hotel for a girls weekend. I always say Vero is a hidden/untouched gem. You get the upscale Palm Beach and Miami vibes and Bahama beach views without the hustle and bustle. The ocean is a beautiful blue color, it's has a relaxed and slower pace (not super touristy), there's plenty of free outdoor activites and lots of cute boutiques to shop at.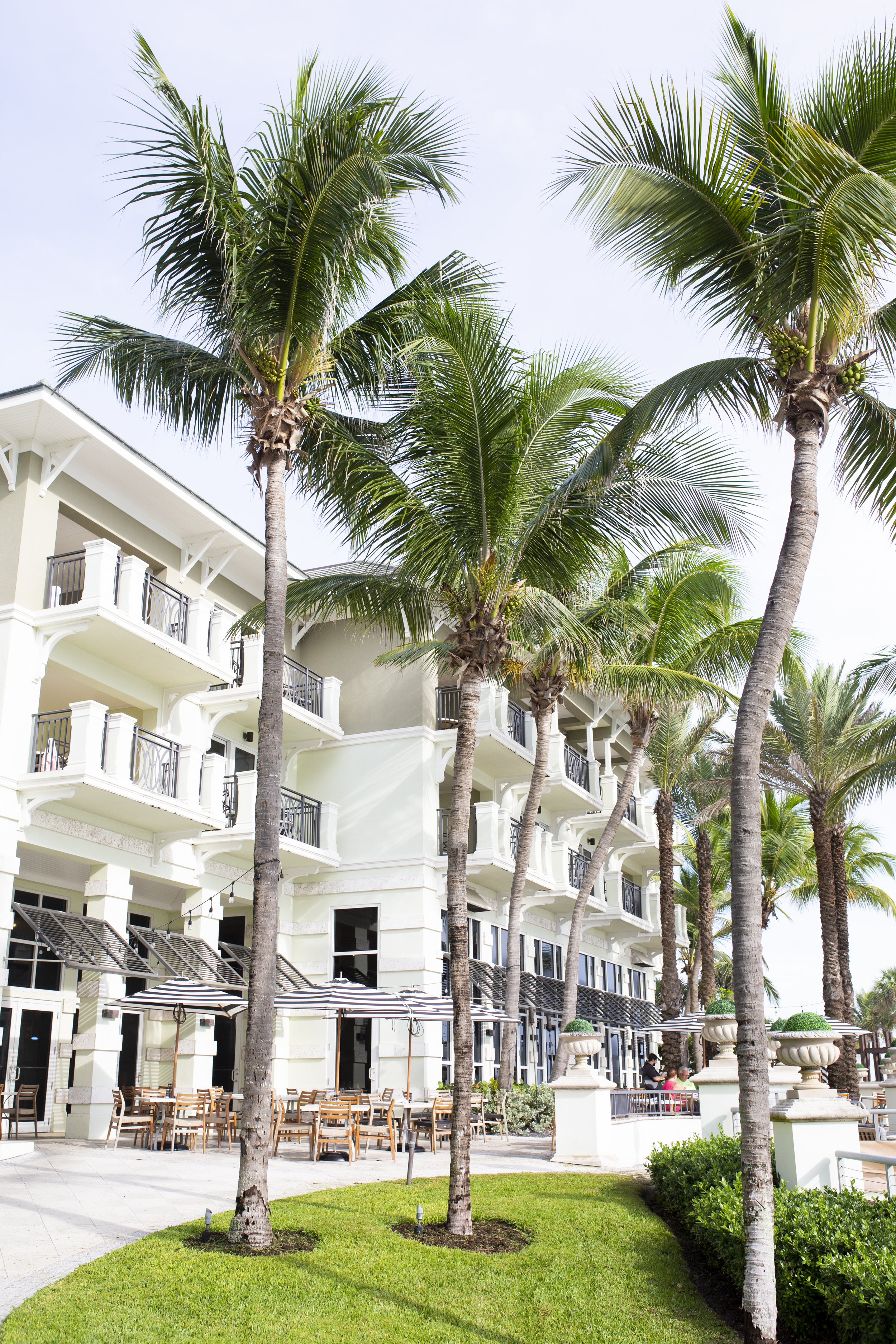 Our Childhood at Vero Beach
My parents used to take my sister and I to Vero every summer and we would stay at the Disney Vero Beach Resort. They had the best slide at the pool. I remember one time they sent ducks down the slide and you had to grab as many as you could for a game. Some of my favorite memories as a kid are from swimming and running around on the kid area with the pirate ship water park. My sister even jammed her tooth running on the pool deck and slipping. Like I said, lots of memories and holds a special place in my heart!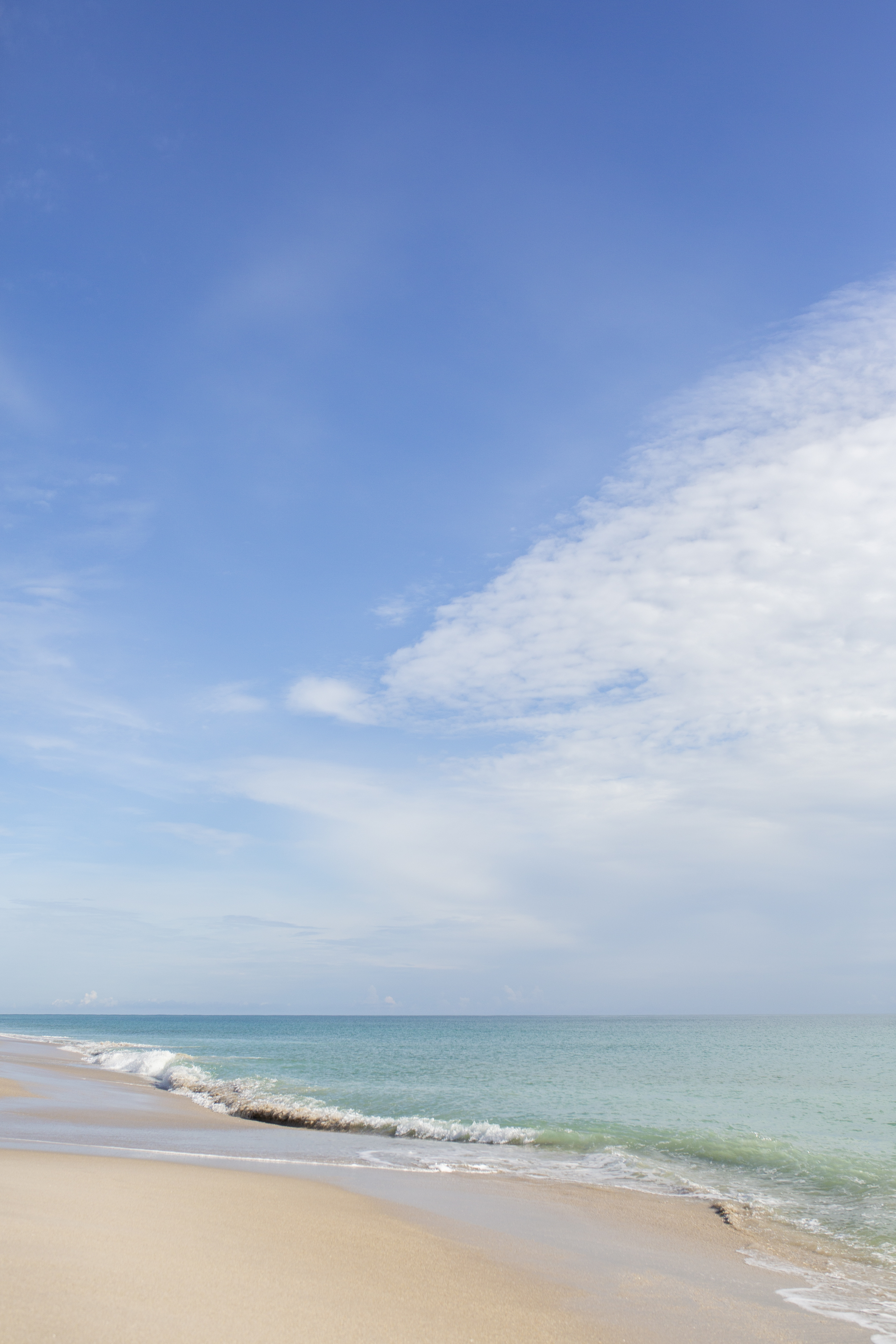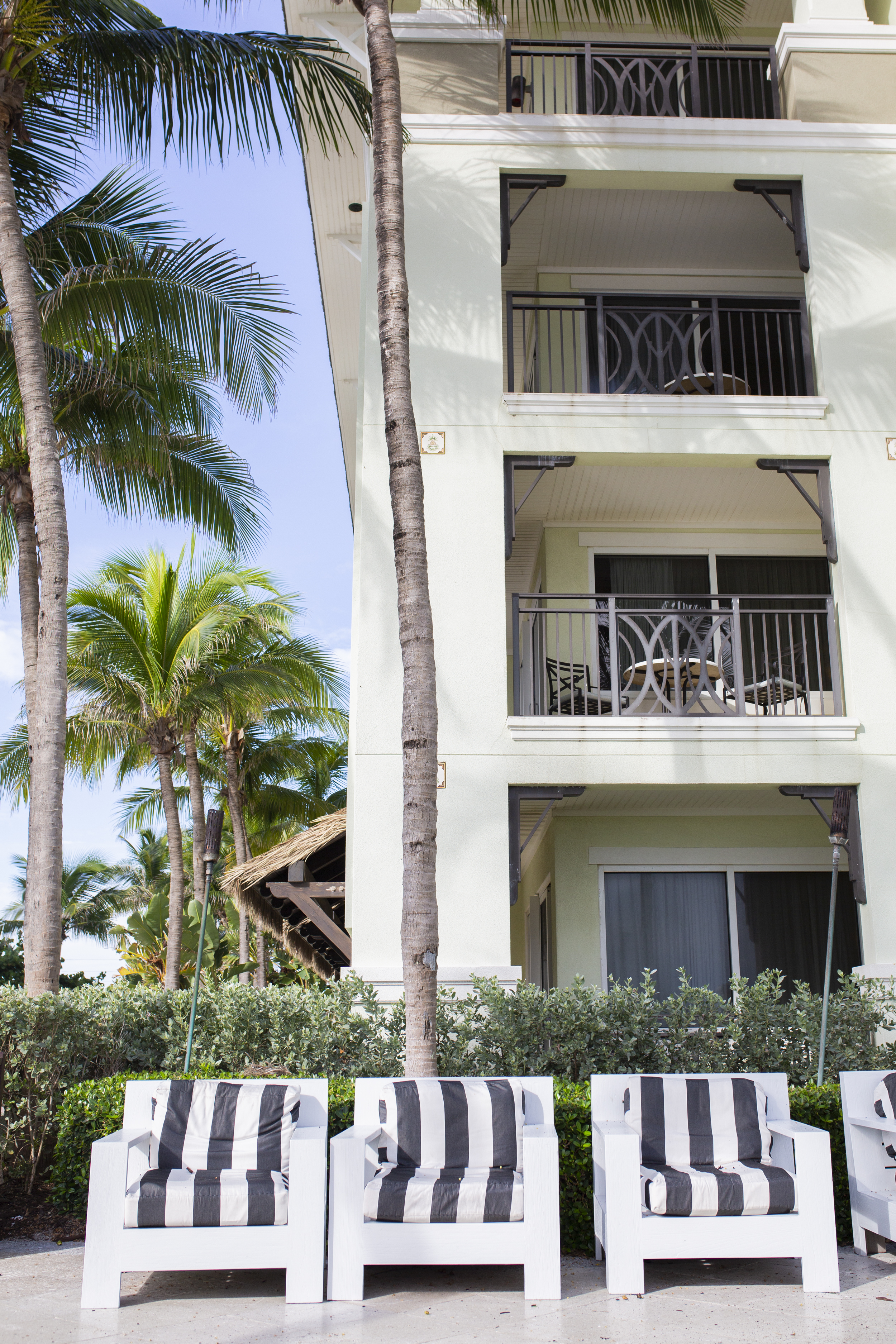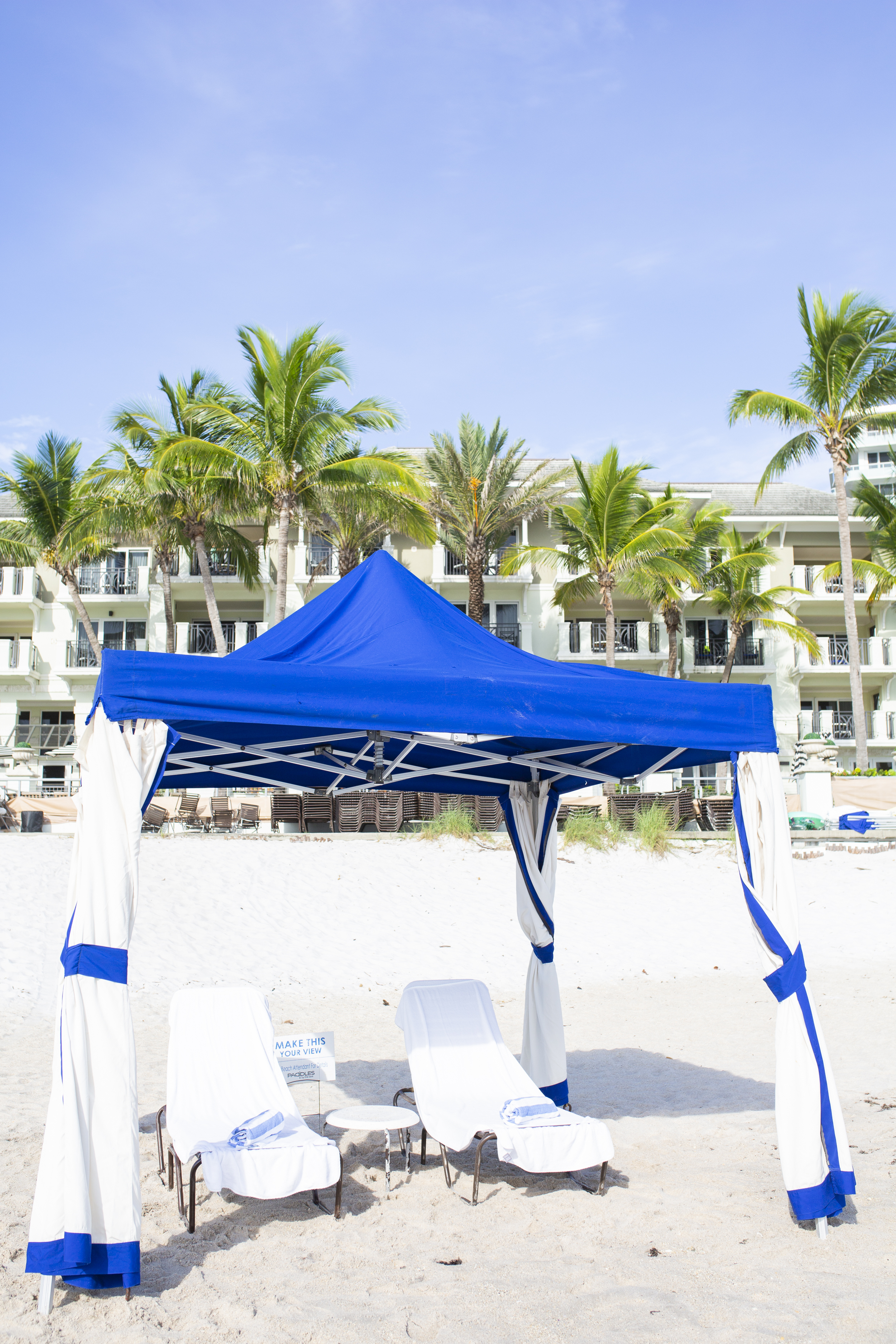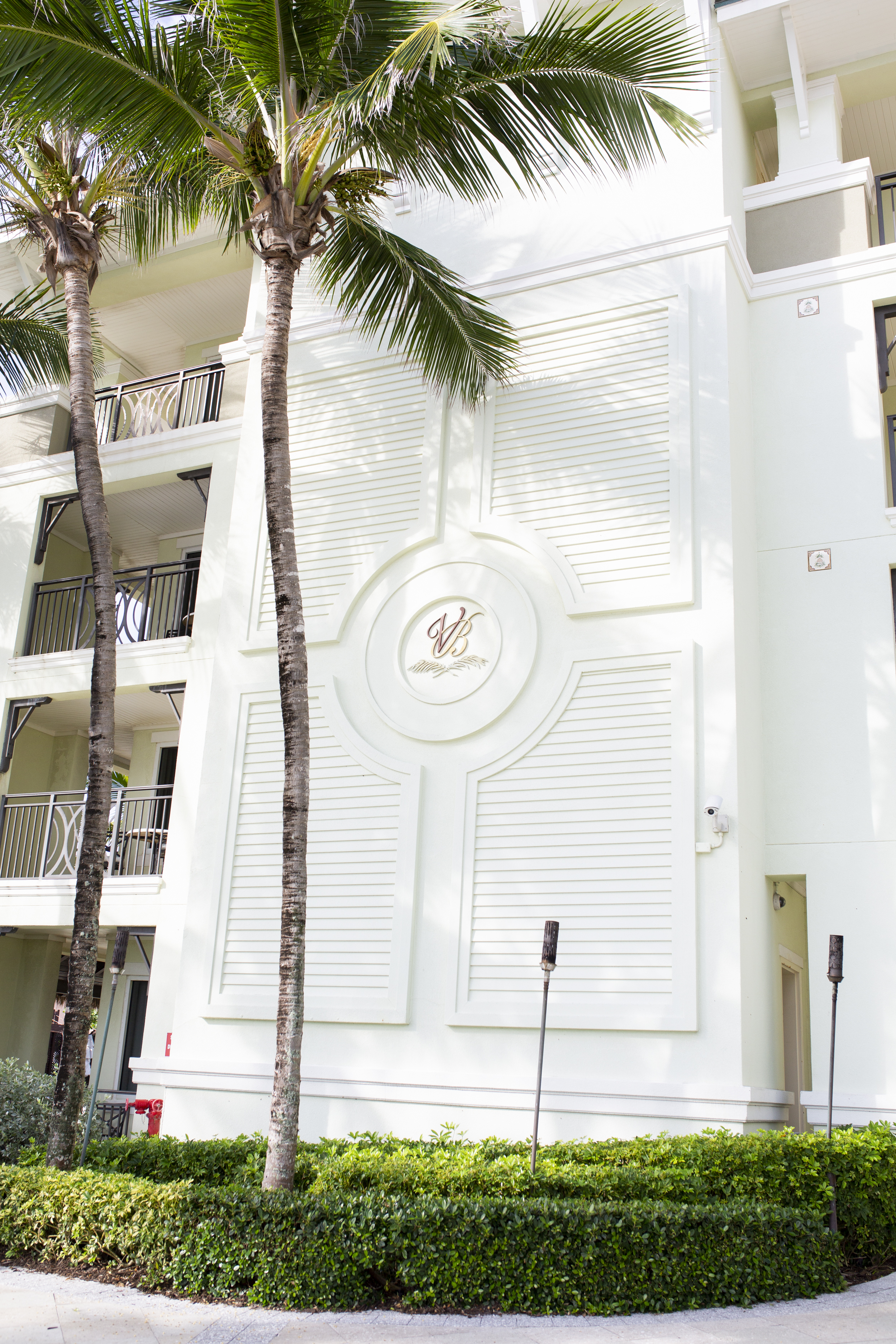 Where to Stay in Vero Beach Florida
The photos in this post are all taken at the Kimpton Hotel my mom and I stayed at! Whenever I mention this hotel to my girlfriends in my hometown, they all rave about this hotel and love it as much as I do. I would say it has a more boutique hotel feel (it might be a little larger). The hotel is luxurious and you feel so cared for the moment you step out of your car.
At the pool, they will put chair covers on your chair and have free water by the pool you can grab anytime you need. Even the chair and umbrellas on the beach are included with your stay. The cabana boys set up everything for you. If you need a relaxing and quiet trip, this is truly the best hotel!
I got a few questions asking about prices. Prices can get steep on the weekends (like $500-$1000). My mom and I stayed on a Sunday-Monday and it cut the price in half. I would not consider the hotel a steal but it's doable if you budget and want to be pampered. I've gone with my sister and BFF before and we split the cost 3 ways and my entire trip cost around $150-$200 including valet, tips, food and drinks.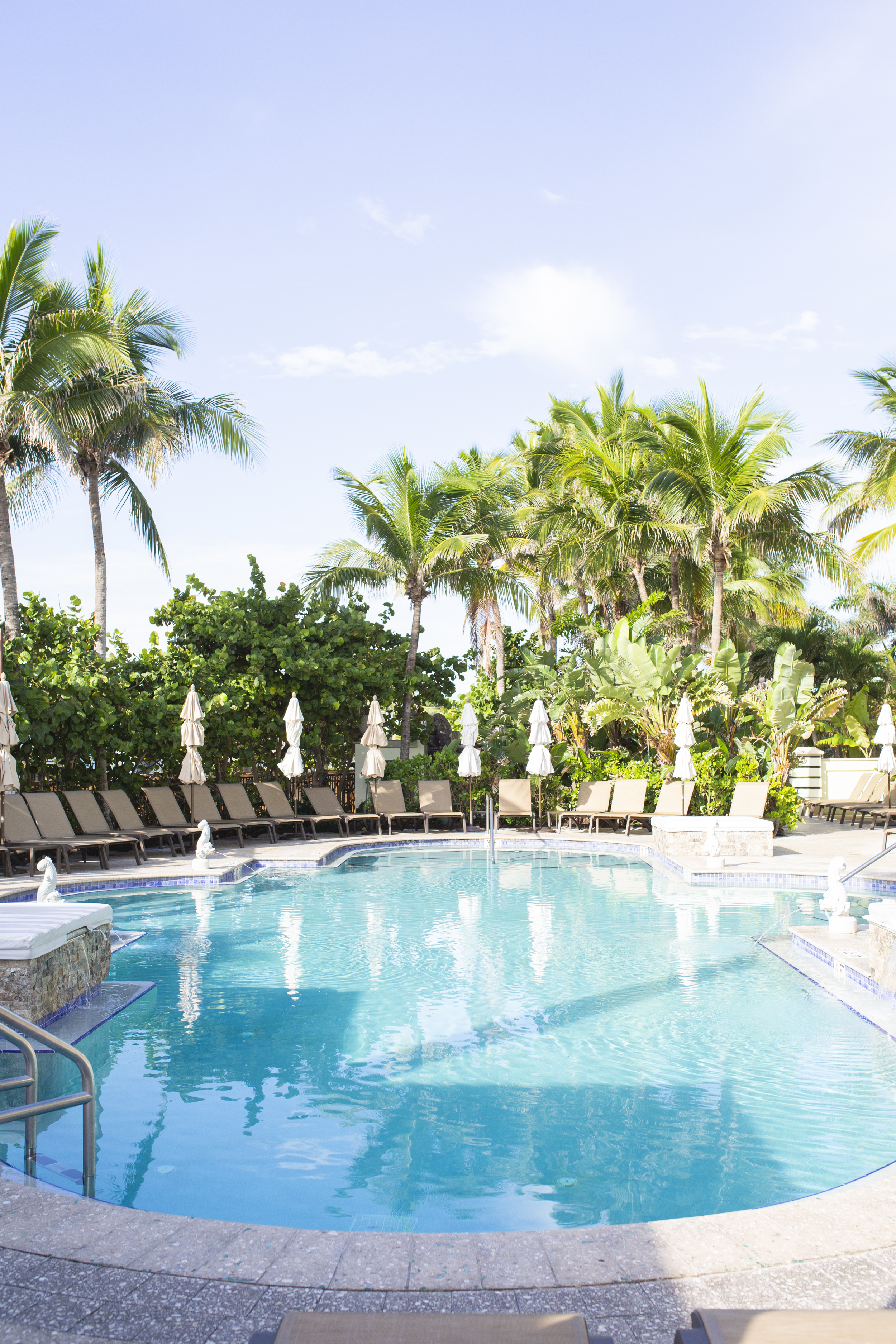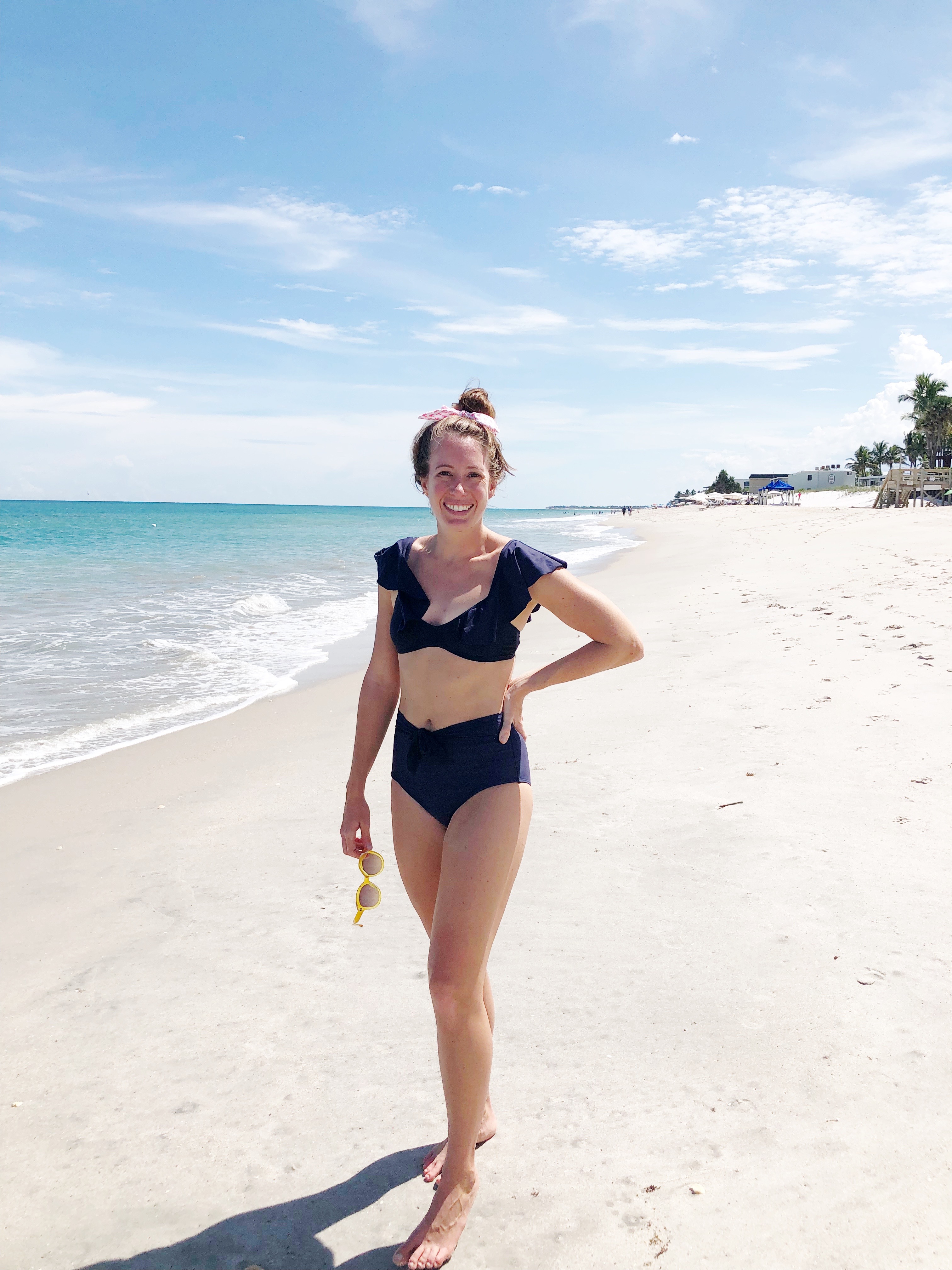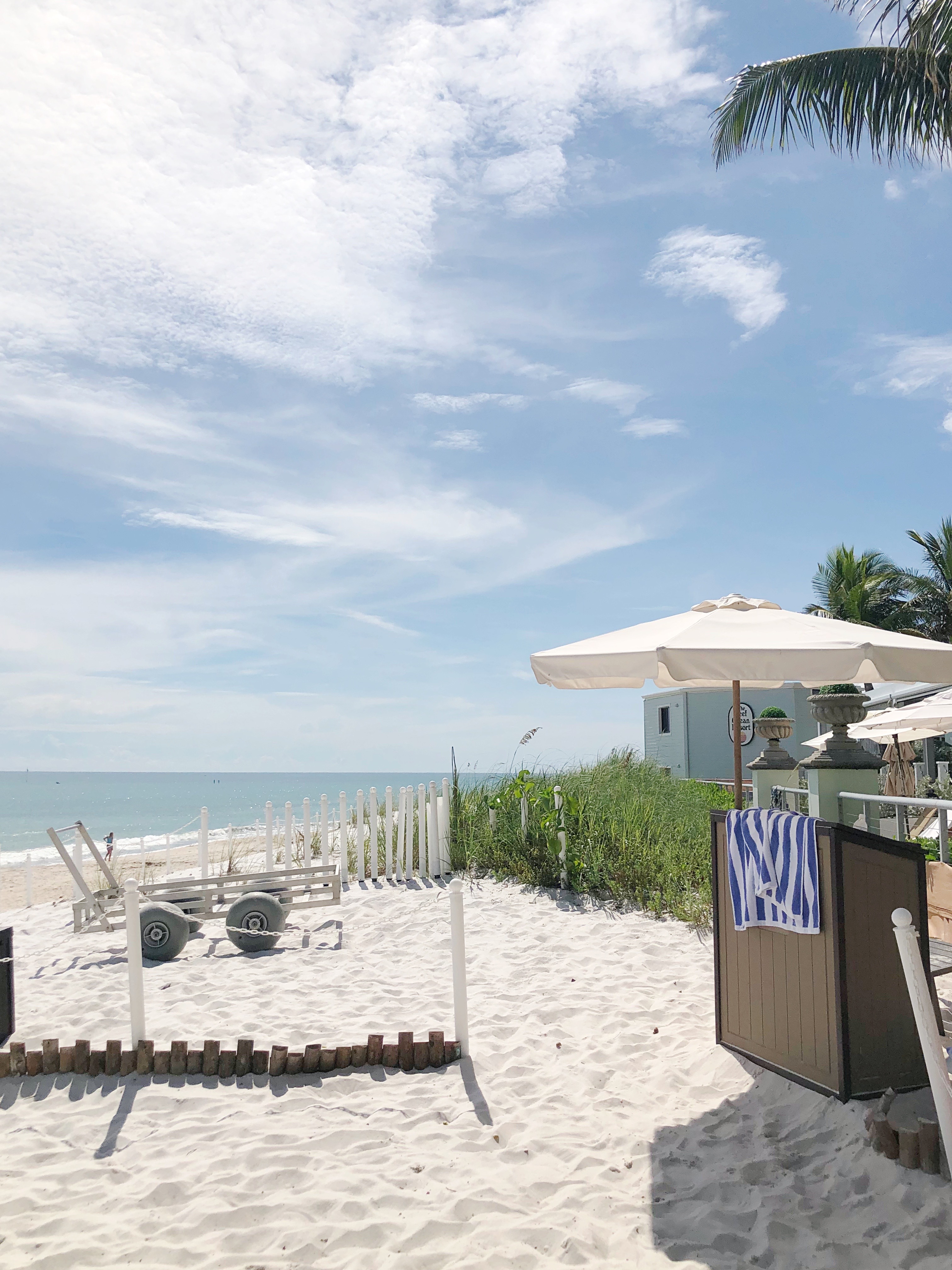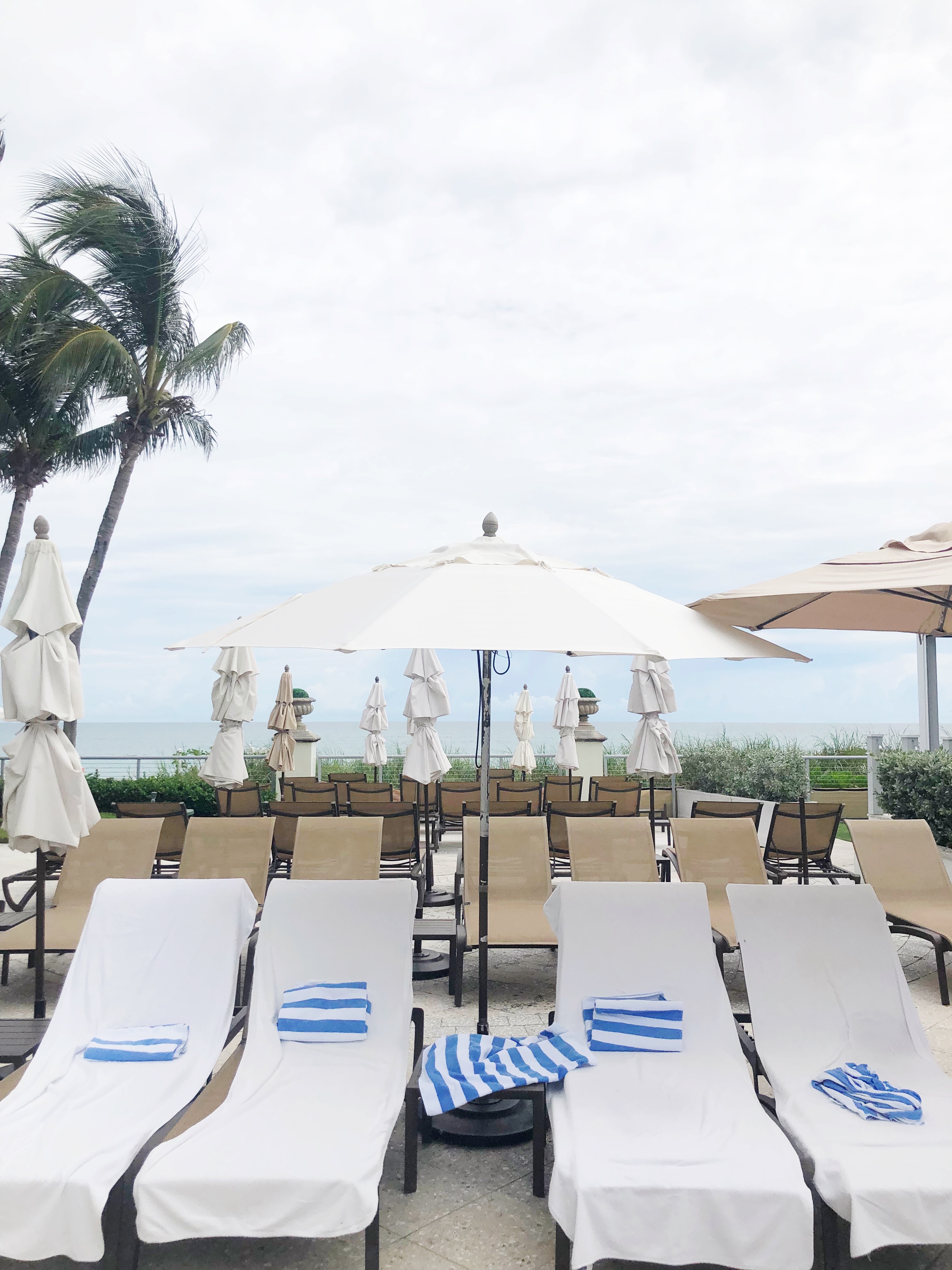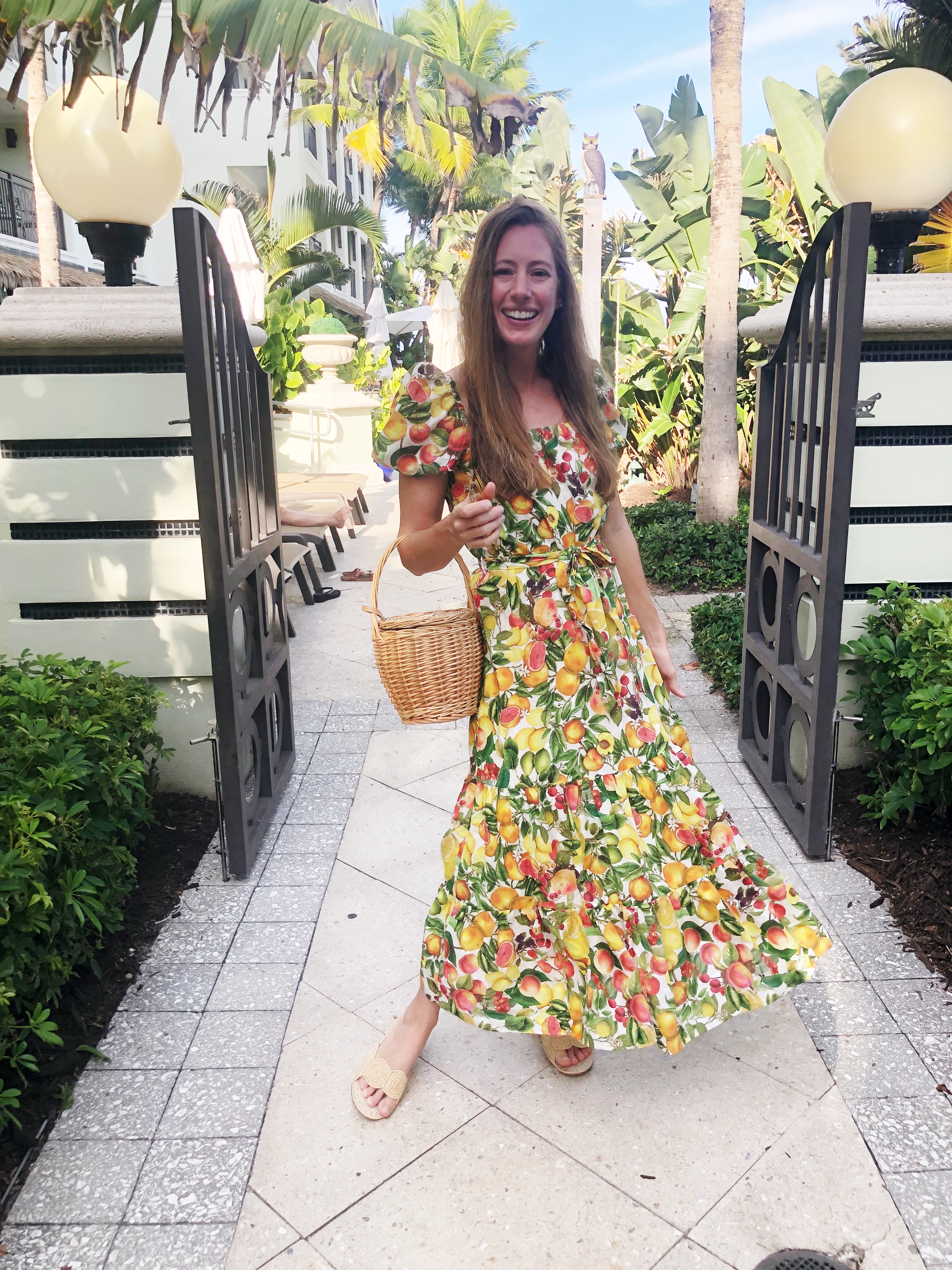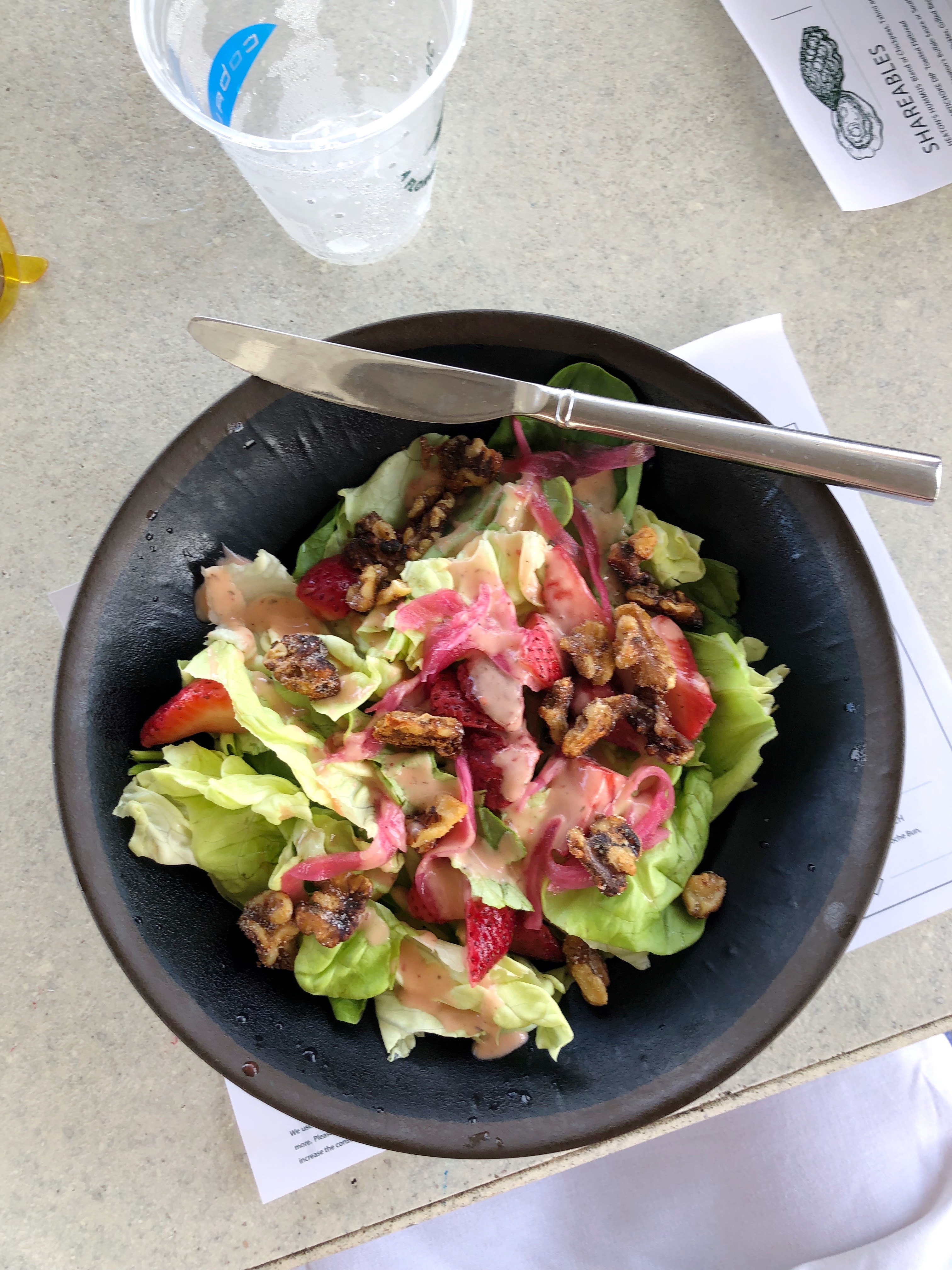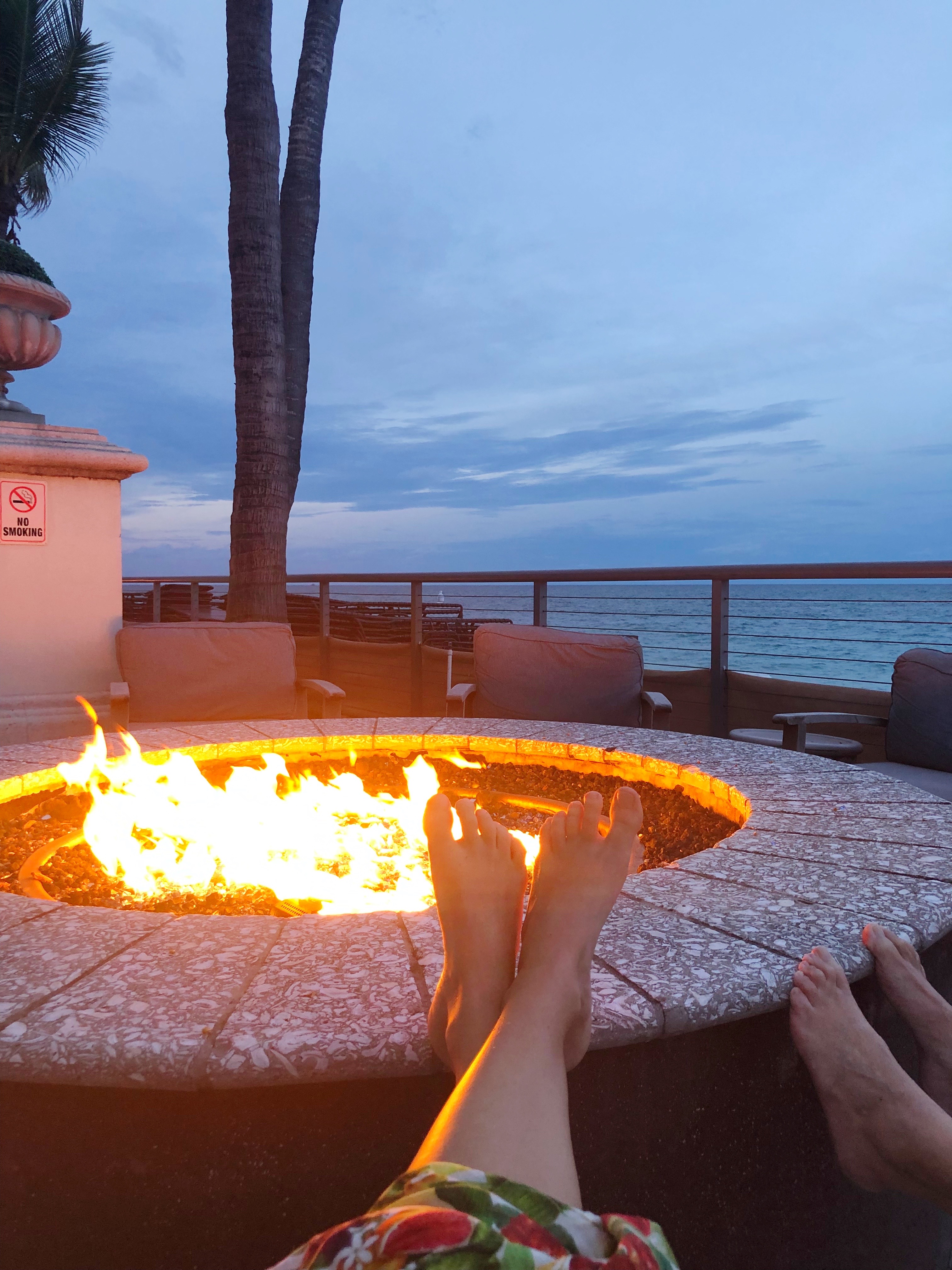 The restaurant by the pool deck, Heaton's, is delicious and has the most amazing views of the ocean! It feels like a real treat to eat 2 feet away from the pool and ocean! At night my mom and I walked to dinner and came back to chill by the pool deck afterwards. They had a fire pit which I thought was so cool but also felt like I was melting my skin off in the September heat. I'd love to go back in the "winter" and actually enjoy the pit!
Where to Eat/Drink
Ocean Grill – It's been open since 1965 and a local favorite. I eat here every time we stay in Vero overnight and it's amazing! 10/10! They decorate the entire place for Halloween. (you can walk here from the hotels!)
American Icon Brewery – It's an old power plant with lots of exposed brick. My sister had her wedding rehearsal dinner here. Family friendly, they have a courtyard with cornhole, outside sating and delicious burgers, pizza and tons of beer.
Mulligan's – Family friendly and typical beach bar and grill restaurant. It's on the ocean and very chill. You could wear a swimsuit and beach cover up and be fine. The view is beautiful and the food is average/so so (in my opinion).
Countryside Citrus Farms– A local mentioned to get a slushee!
Kilwins – A local on Instagram said to try the VB Twist!
Here's a longer list of even more restaurants to eat at!
Things to Do and See in Vero Beach
Mckee Botanical Gardens – I LOVE this botanical gardens so much. I've gone dozens of times and it never gets old. All of the plants are tropical and non native to Florida. It has a really cool story too!
Historic Jungle Trail
(rent bikes here)
Where to Shop
Ocean Drive
The Lazy Daisy (Lilly Pulitzer signature store)
Downtown Vero Beach (mainland)
Best Beach Accesses
Best Beach Accesses – My fav beach is Tracking Station. It's never busy!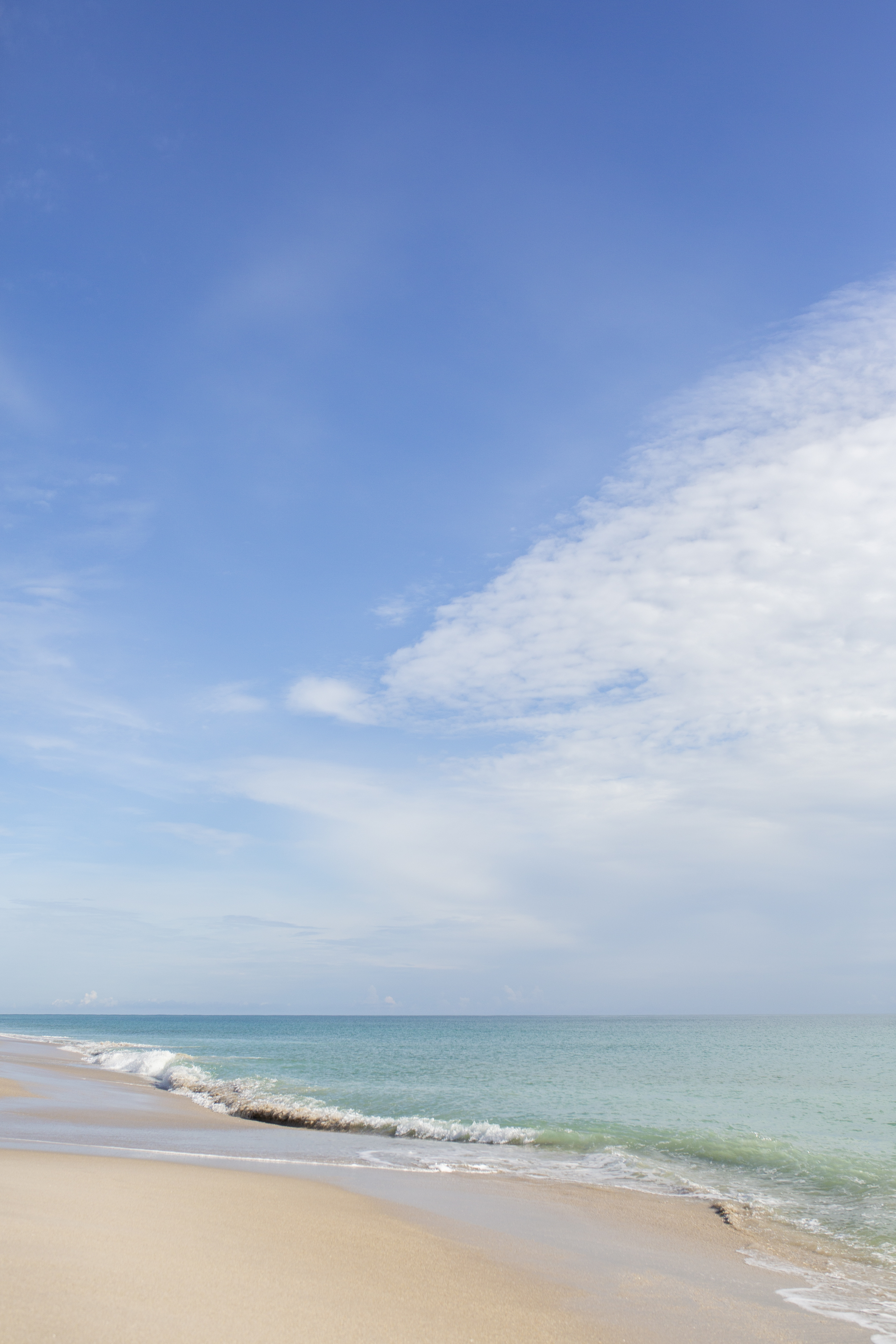 Lots of Sunshine,

Katie