I've been thinking about my personal style lately and how I want to go about sharing fall content and style posts on here that feels "me". Every October, I get so excited to incorporate colors like burgundy and green into my wardrobe to make an endless summer feel more like fall. The truth is…I wear them a few times and happily put them away for next year.
Last year I bought a bunch of fall colored tops to share on this blog and Instagram for cute fall outfit inspiration. I ended up feeling like I was trying to please a fake person I created in my mind and it just felt inauthentic. Plus, fall and winter style does not excite me as much. Gimme all the bright colors and dresses. I have a feeling you feel the same way!
After giving it some thought and wracking my brain, I realized, during fall and winter, I definitely wear more classic pieces like striped tops and white jeans! So instead of trying to be someone I'm not, I am going back to the basics to share more classic and timeless outfits that I actually wear over and over.
20 Warm-Weather Classic Wardrobe Essentials
My entire wardrobe is built from classic pieces like a striped tops and dresses, white jeans and shorts and neutral accessories all in timeless colors. The fancy word would be a foundational wardrobe. It's the place where you start by adding quality and classic items and build up from there. I broke it down into 5 categories: tops, dresses, bottoms, swimsuits and accessories. Every single one of these items can be worn *almost* all year round!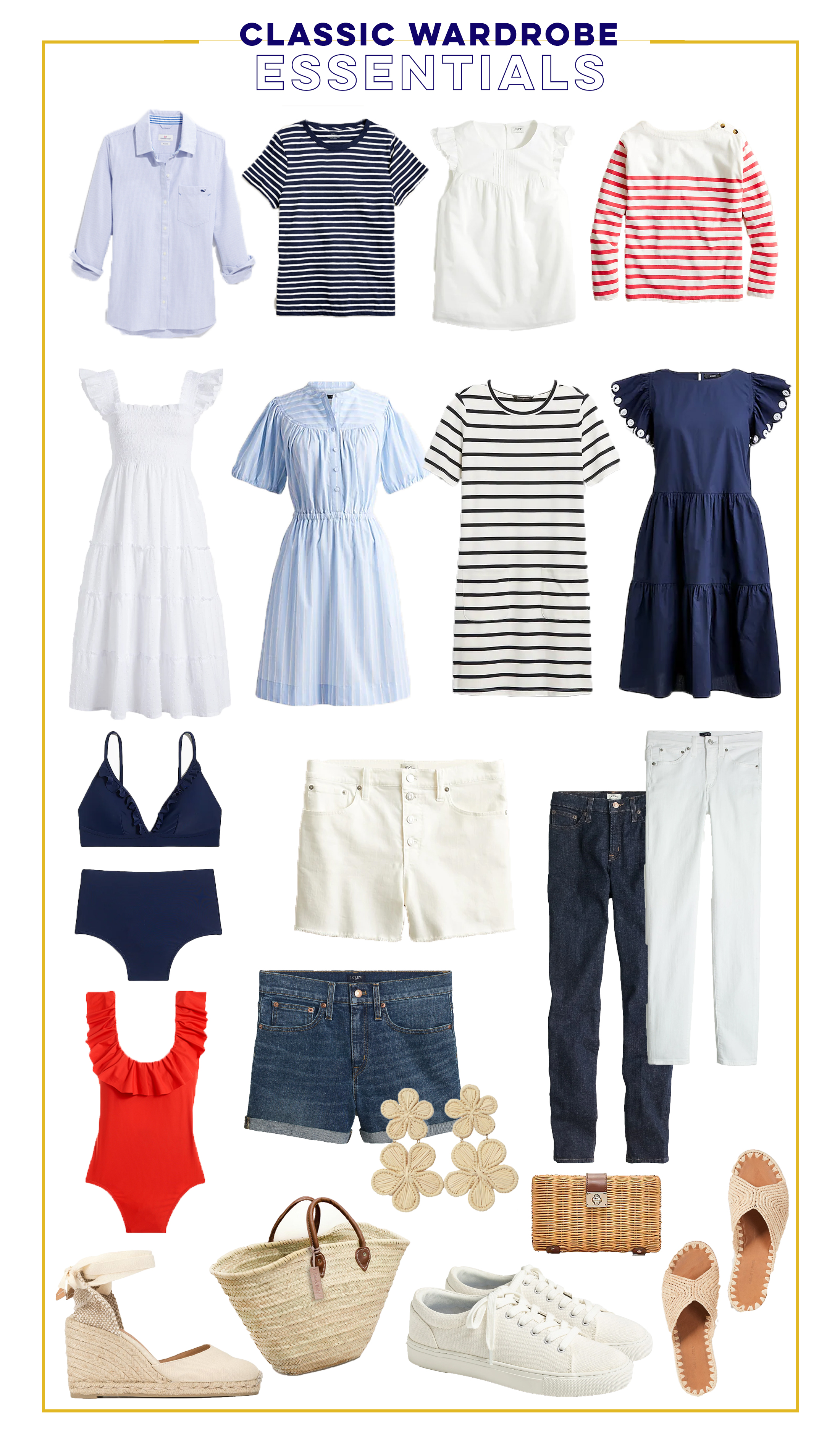 Button Up Top / Striped T-shirt / White Top / Striped Long Sleeve Shirt
White Midi Dress / Blue Mini Dress / Striped T-shirt Dress / Navy Dress
Navy Swimsuit Top + Bottom / White Shorts / Denim Jeans / White Jeans
Red One Piece Swimsuit / Denim Shorts / Statement Earrings / Straw Clutch
Ivory Espadrilles / Beach Bag / White Sneakers / Raffia Sandals
This collage is geared more towards the end of summer to early fall. If you all like this, I will make another classic collage for fall/winter! You don't actually *need* all of these items but having these 20 items makes it so much easier to create classic outfit combinations. You could call it a red, white and blue capsule wardrobe. If I were going to travel for a month or longer, these 20 items would be perfect to pack and create endless outfit options!
I love it because all of these items have a classic, preppy and coastal feel! Every girl needs at least a striped top, white dress, white jeans, a classic swimsuit and neutral sandals!

4 Classic and Timeless Outfits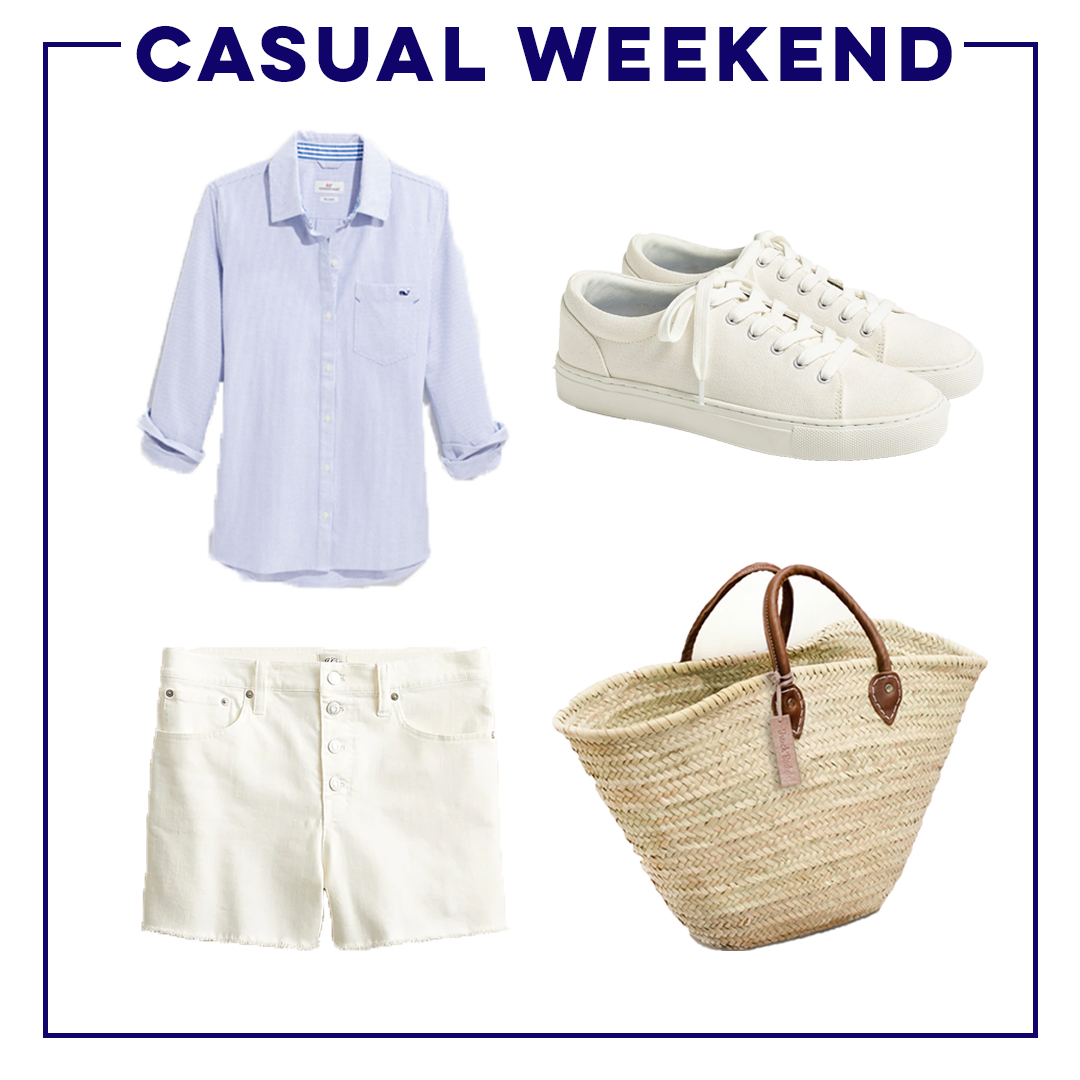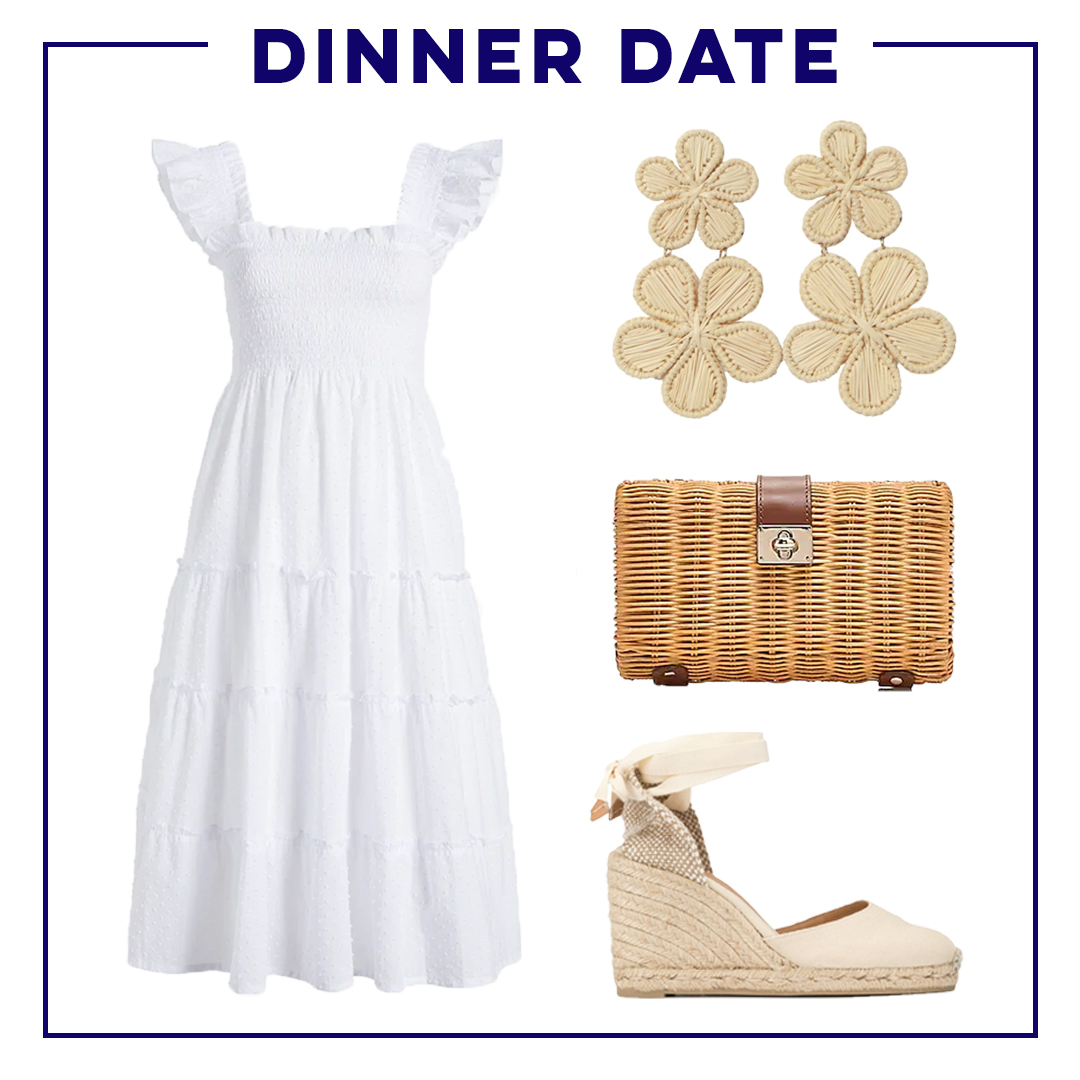 Dress / Earrings / Bag / Wedges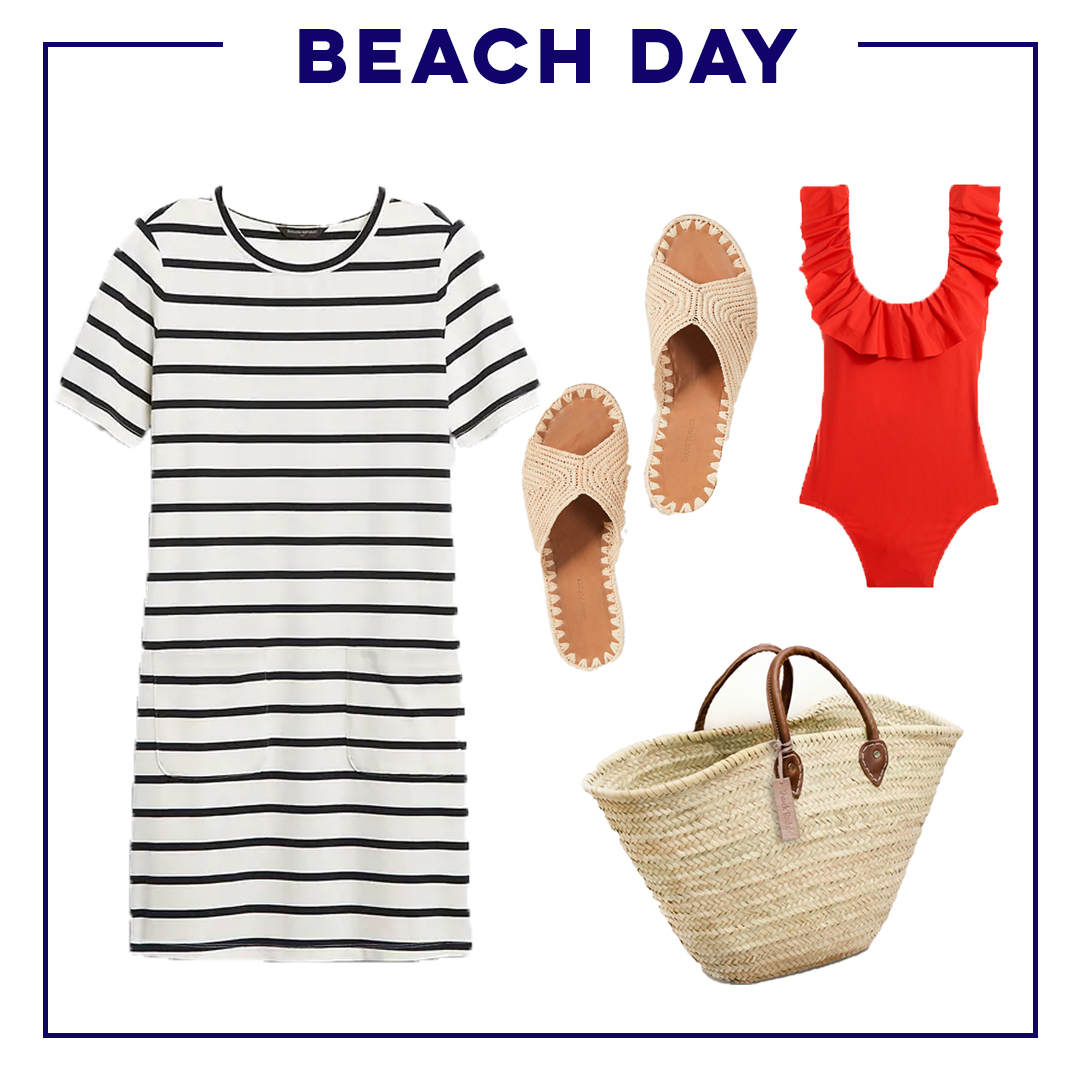 Striped Dress / Sandals / Swimsuit / Bag
Top / Jeans / Shoes / Earrings / Bag
Lots of Sunshine,
Katie