Ordering clothes on Amazon can be such hit or miss for me. So, in the past I have ordered a few dresses with really high hopes and was disappointed the second I took them out of the box. They didn't even closely resemble the product photo! I recently found the most amazing new to me brand on Amazon called Goodthreads. However, after reading the great reviews, I ordered 3 dresses to try and they are all high quality and super affordable!
All of these dresses can be worn for the end of summer or early Fall. Last year for fall, I felt like I *tried to hard* to incorporate fall colors into my wardrobe for the blog and it just didn't feel like me. This year, I am going to let myself wear what I love which will be a mix of colorful and classic outfits! Navy and stripes will be some of my go-to's for fall!
Capsule wardrobes feel to restrictive to me but I love the idea of having a list of classics and basics that you can refer to over and over like a long sleeve stiped dress or navy maxi dress for fall! In the next few weeks I am going to round up a post with 15-20 classics and make it into a blog post!
Keep on reading for 3 Classic Amazon Dresses Under $40!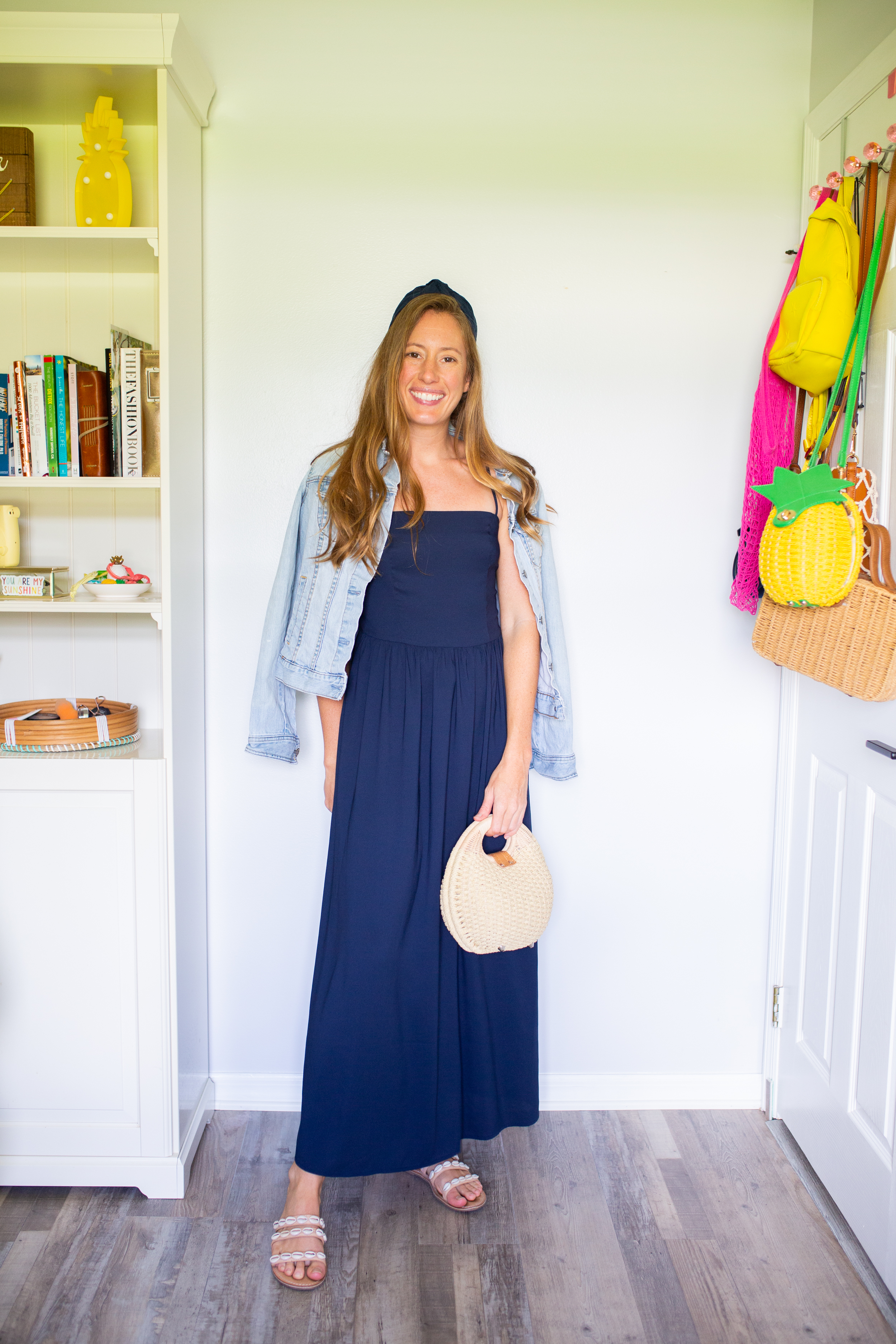 Goodthreads Srappy Navy Maxi Dress, $40
Maxi Dress
This is by far my favorite strappy dress of the 3! I first saw Ashley Brooke wearing the same dress in a green floral print. That's when I came upon the Goodthreads brand! Also, it's 90 everyday now and this dress is really lightweight and perfect for a fall transition dress. Could easily be styled casually with a baseball cap and sneakers! Keep in mind, I am tall and this is deff a maxi dress length on me. If you are shorter it might need to be hemmed.
Sizing: I wearing a Small in this dress. Fits very true to size.
Red Button-Down Dress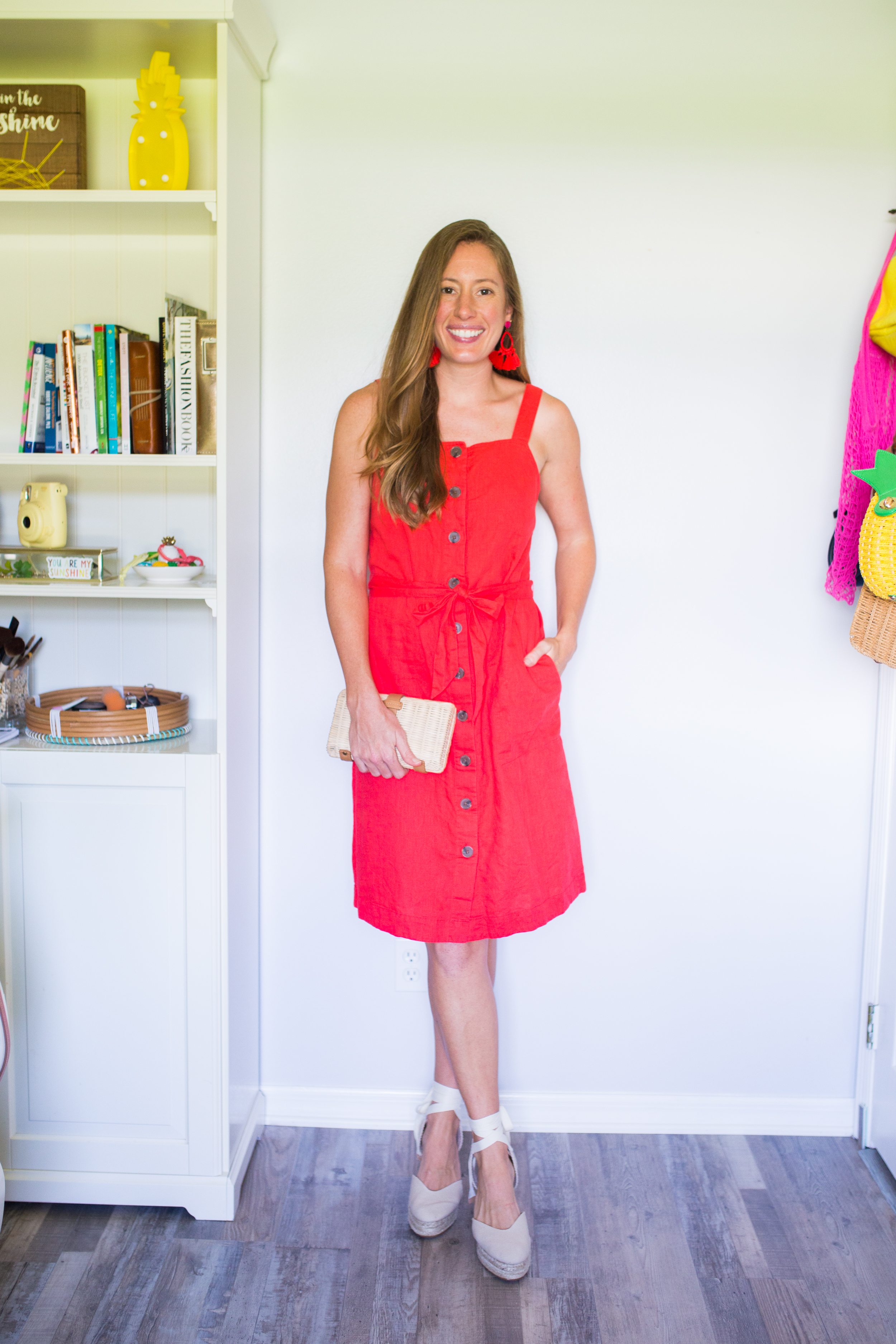 Goodthreads Linen Button Down Dress, $35.90
The other night I went to a new hotel in town and saw an older woman wearing a really similar button up red dress and she looked gorgeous in it. When I saw this dress, I knew I had to have it! It's made from linen so it's super breathable and soft to the touch. Also, there is a tie at the waist which creates a really beautiful silhouette with a defined waist!
Sizing: Runs Large. I ordered a Small and need an XS! It's linen, so I am going to dry it to see if it shrinks some!
Stripe Dress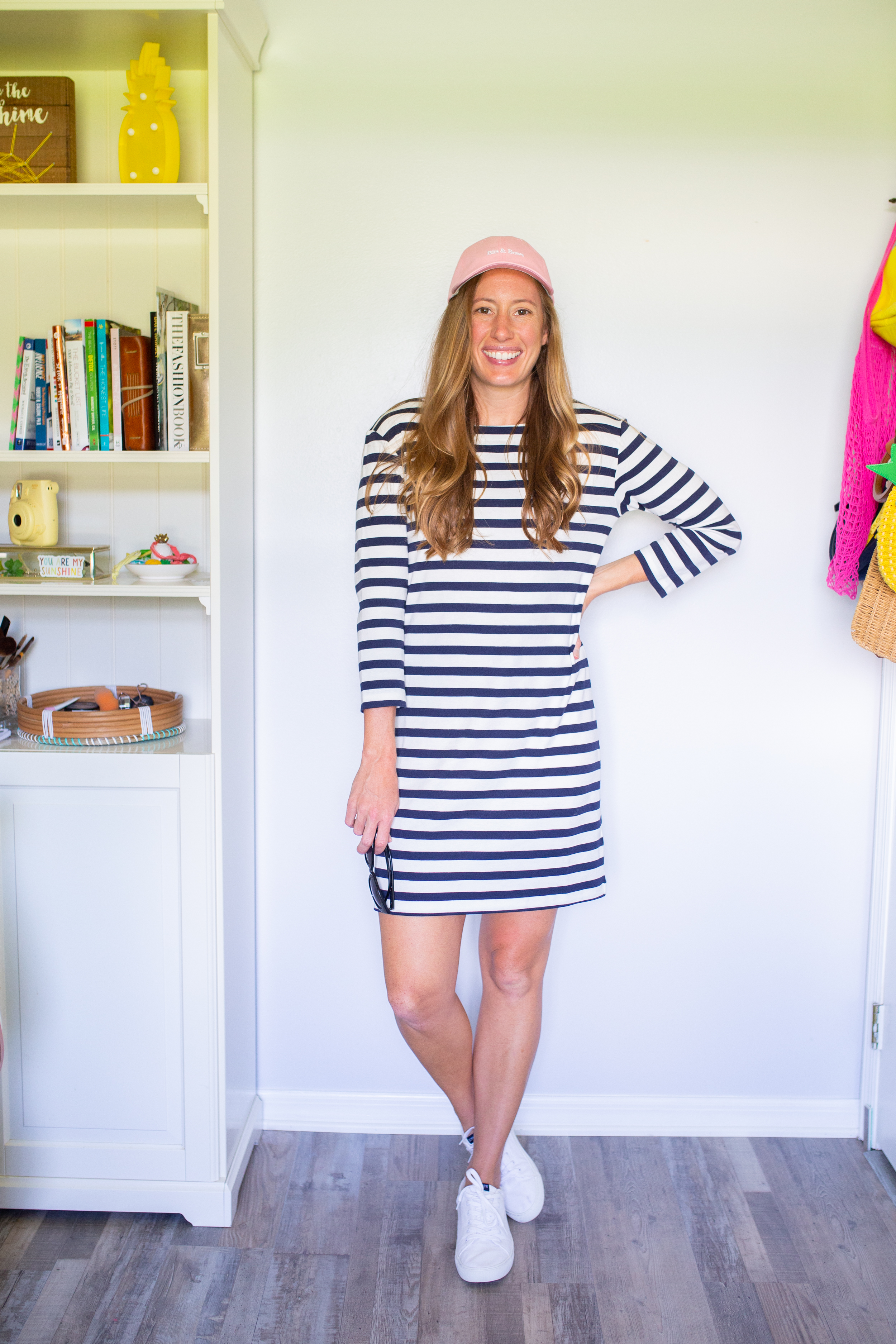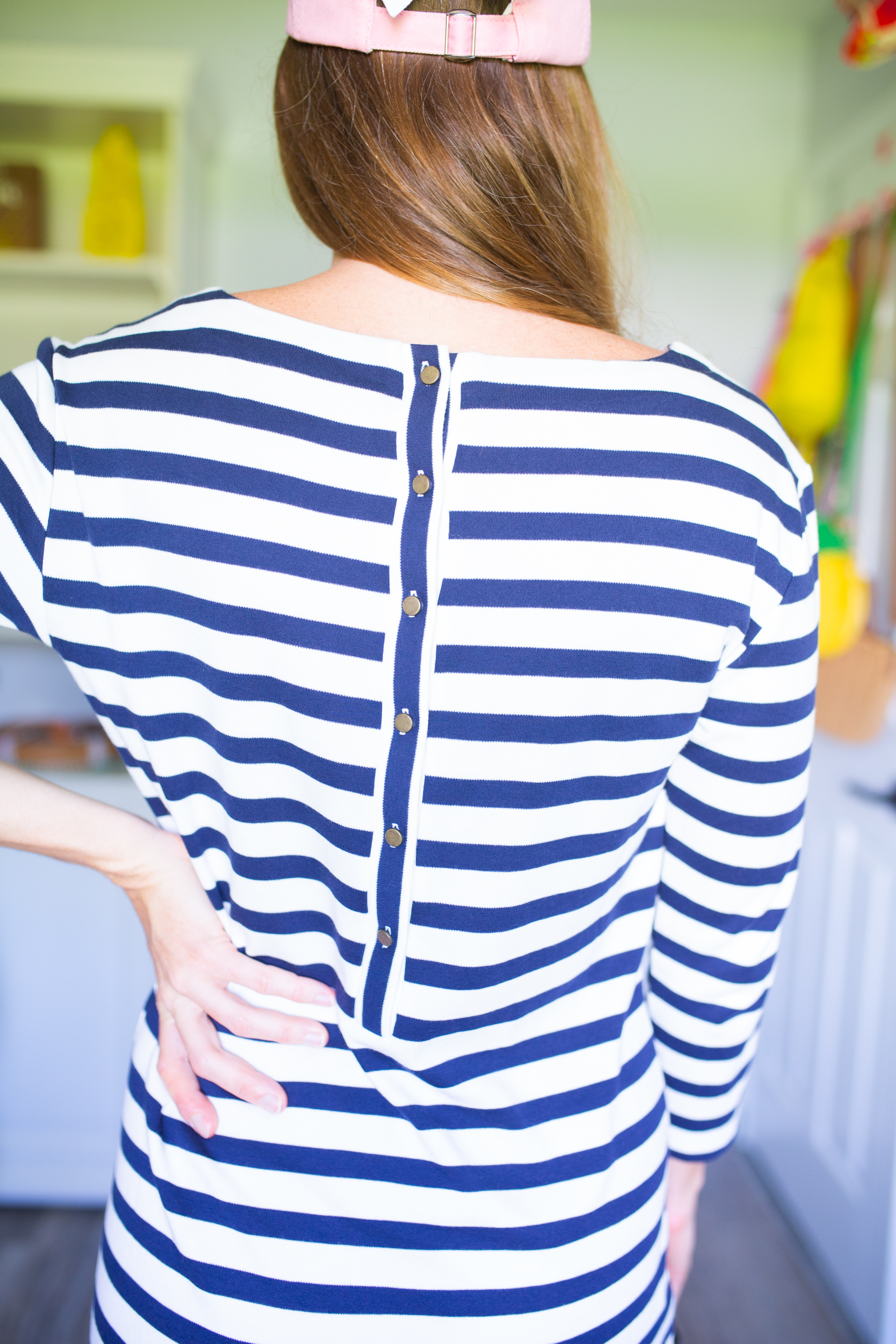 Goodthreads Long Sleeve Striped Dress, $30
Let me tell you, the material on this dress is insanely soft. It feels like my Lake Pajamas! I love it so much, I decided to get ride of my other long sleeve striped dress and keep this one instead. To me, this dress screams Fall in Florida! It's lightweight, comfortable and casual all at the same time. What really sold me was the gold button detailing on the back. It adds such a classy element!
Sizing: Wearing a Small. Fits TTS. It's has a relaxed fit to it.
Lots of Sunshine,
Katie
Which Amazon dress is your favorite?!