After working hard behind the scenes and a few set backs (my entire house getting renovated), I am super excited to finally introduce the new Sunshine Style Co. Summer Collections! There are two new collections, The Cabana Collection and the Summer Fruit Collection! Looking back, I should have maybe launched these separately but hey, you live and you learn!
Introducing the NEW Sunshine Style Co. Summer Collections!
The Cabana Collection
First is The Cabana Collection is part of the Sunshine Style Co. Summer collection. It's filled with pink, blue and yellow striped headbands and the newest product, ribbon scrunchies! When I think of a Cabana, my mind travels back to relaxing summer vacations spent at a resort on the beach. I also work for a company that sells "Cabana Boy" products but that is a totally different vibe than what I am going for, haha!
After last summer and the majority of things being shut down, I really felt inspired to create something that sparked an excitement for travel, especially to fun places like beautiful beach resorts or vacations to the coast! Even if you are not traveling this summer, these will make you feel like you are on vacation!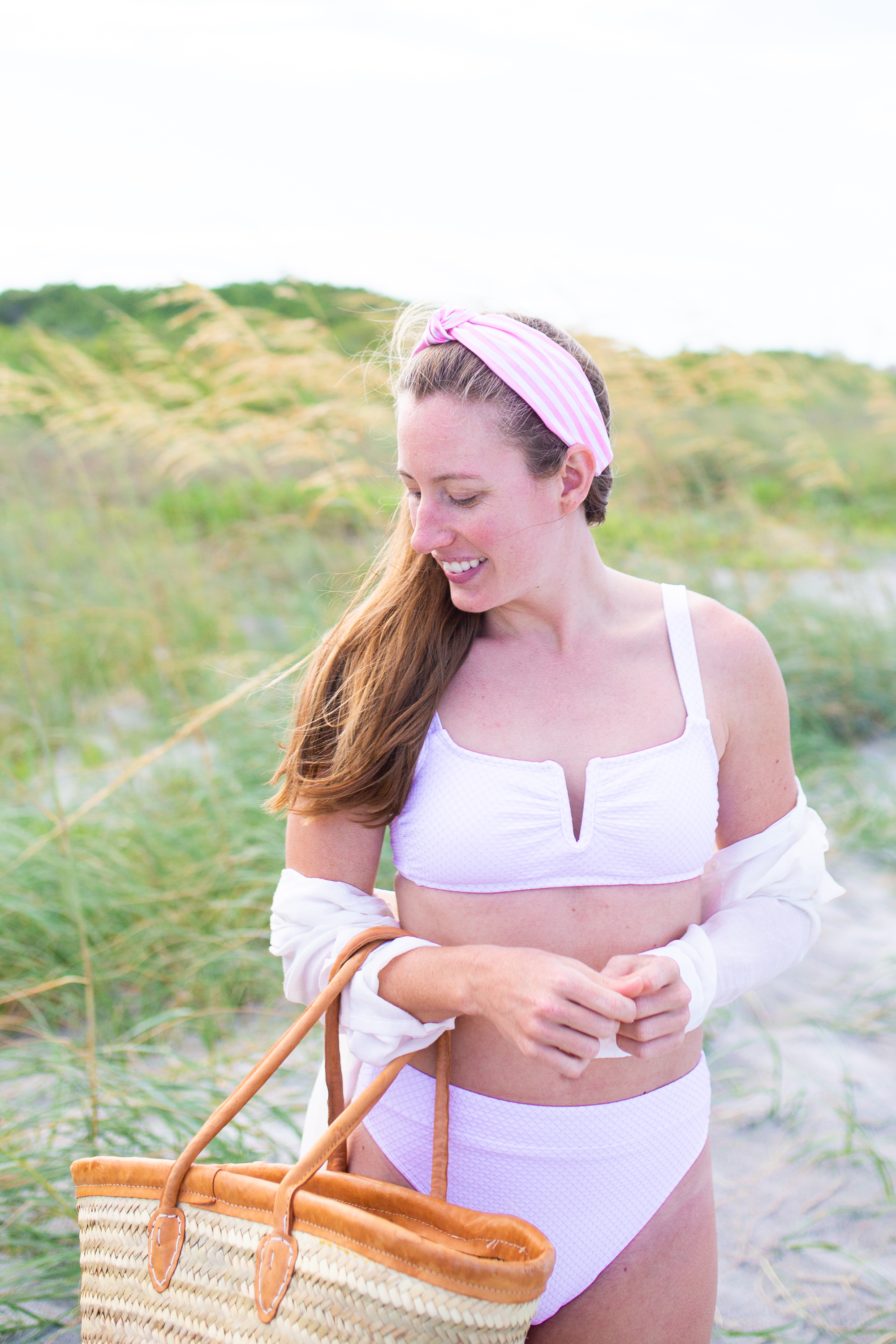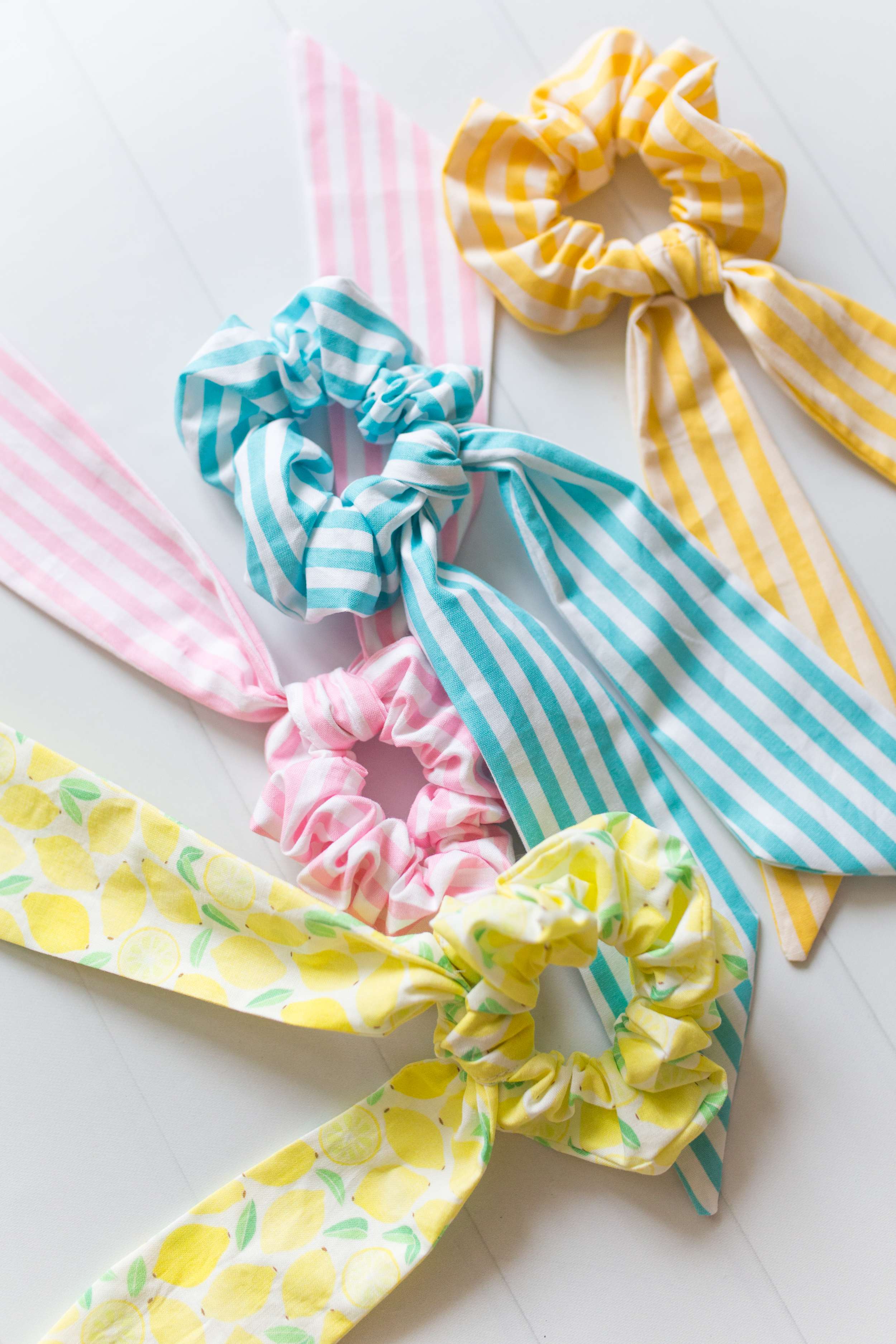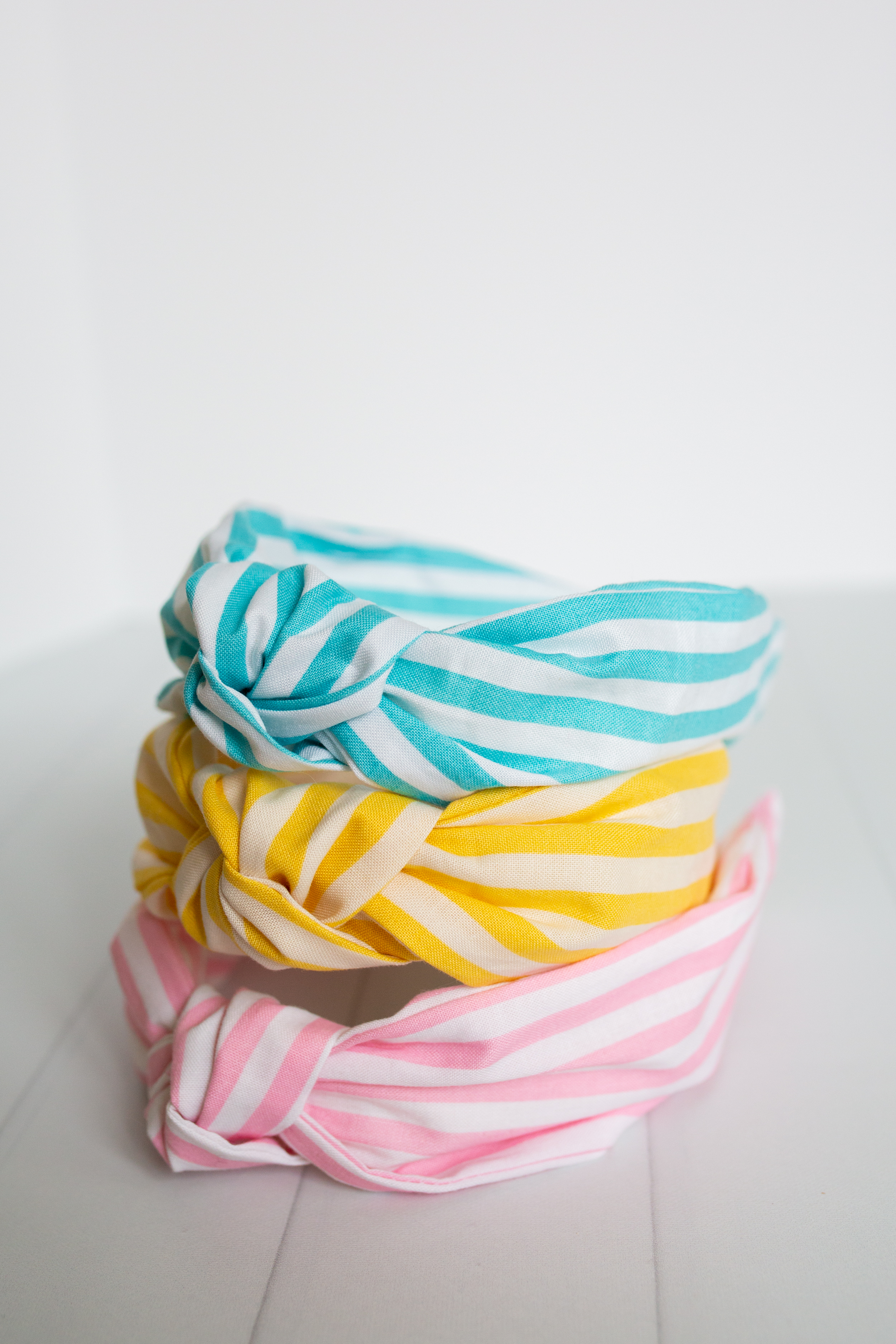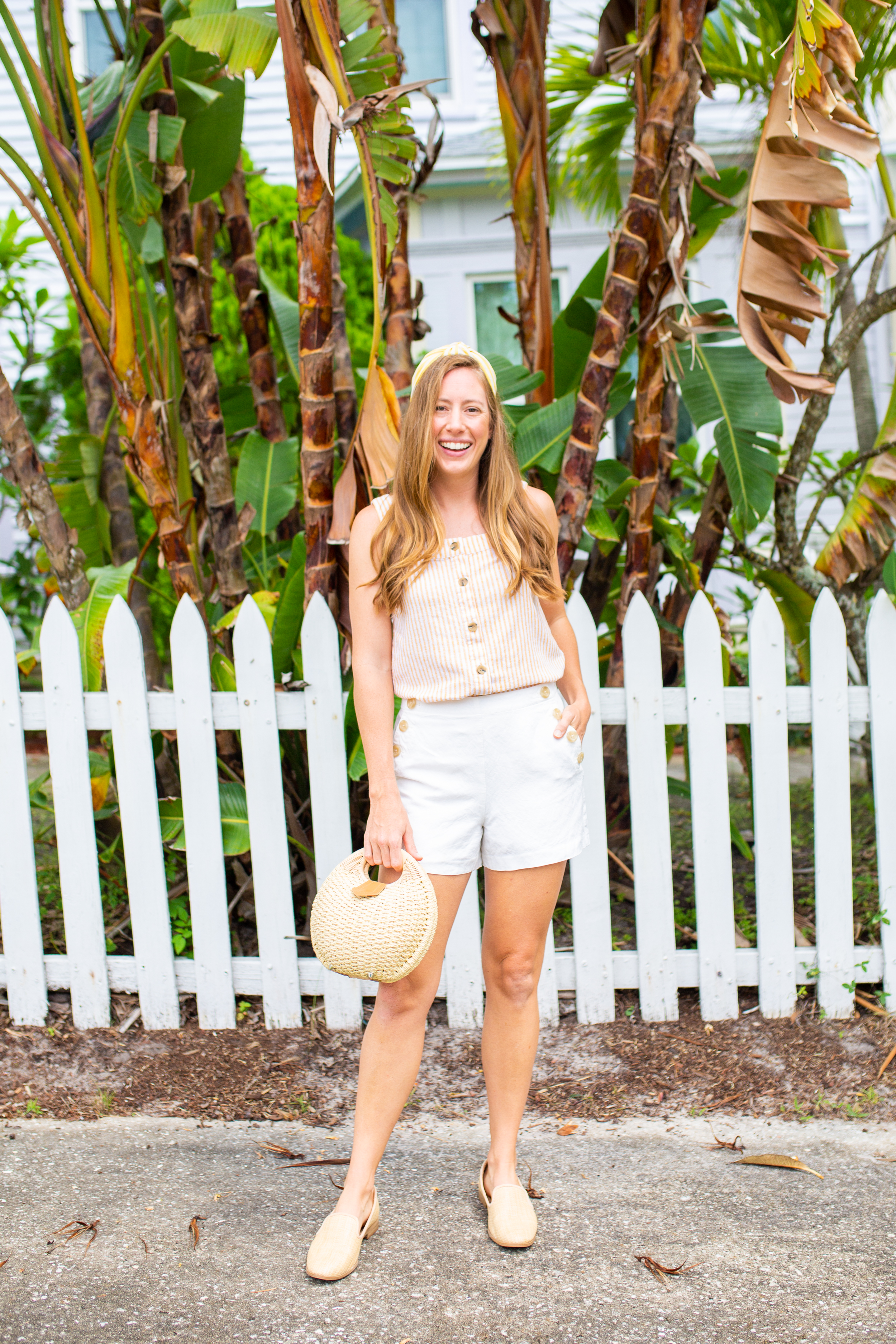 All of the headbands are 100% handmade by me! I sew them in a dining room table and ship them from the same table in sunny Florida! They are completely covered in fabric and the actual headband is not exposed. When I first started this shop last summer (almost a year this month!), I did not really expect much. Turns out, I was so wrong! I am so glad I made the goal to launch knot headbands because they are a favorite of yours and mine too!!!
The Summer Fruit Collection
So I do love the entire Cabana Collection, but I loveeeee the summer fruit collection so much and it makes my heart very happy! Weeks ago, I took a poll on Instagram asking your opinion on which prints and patterns you would love to see on new products for summer. This beautiful lemon print was super loved! How can you not love a good lemon print?! It screams summer, happiness and fun!
Enjoying fruit in the summer by the pool or at the beach is one of my favorite summer activities, hehe! Yes, I do live to eat delicious food. When I think of fruit in the summer, I am instantly taken back to days as a kid playing on the trampoline, drinking tons of lemonade to stay hydrated and eating fruity popsicles, strawberry flavor of course!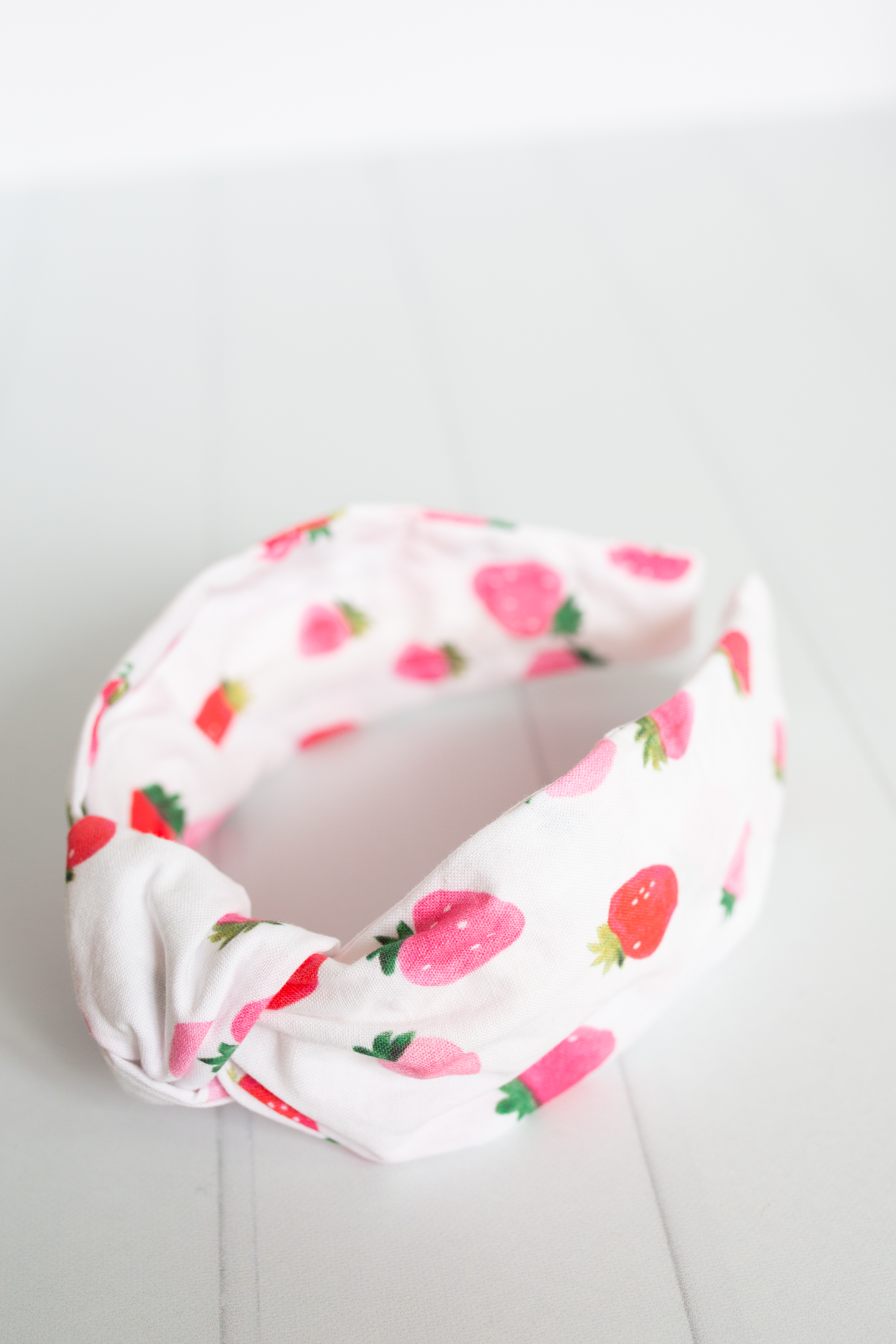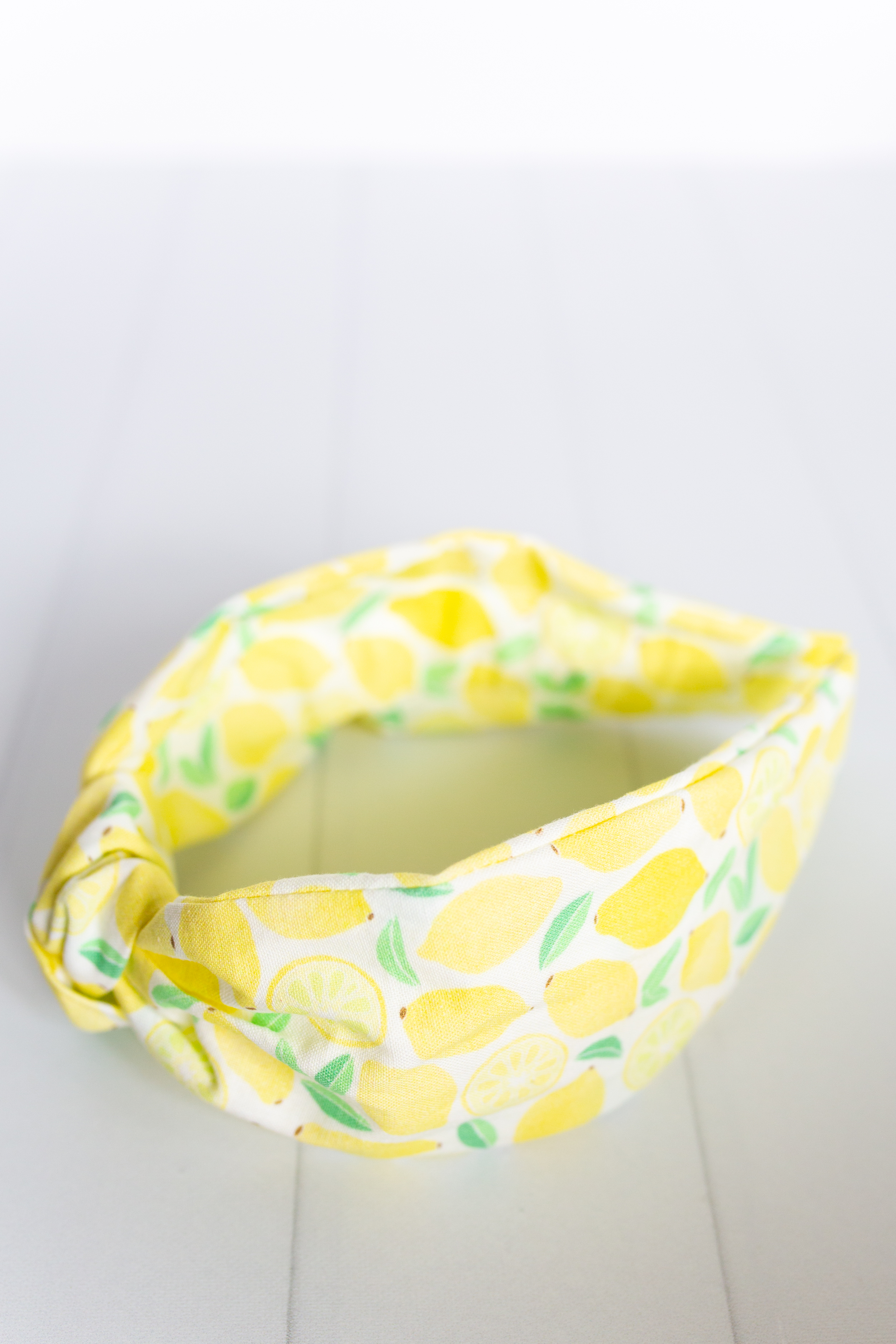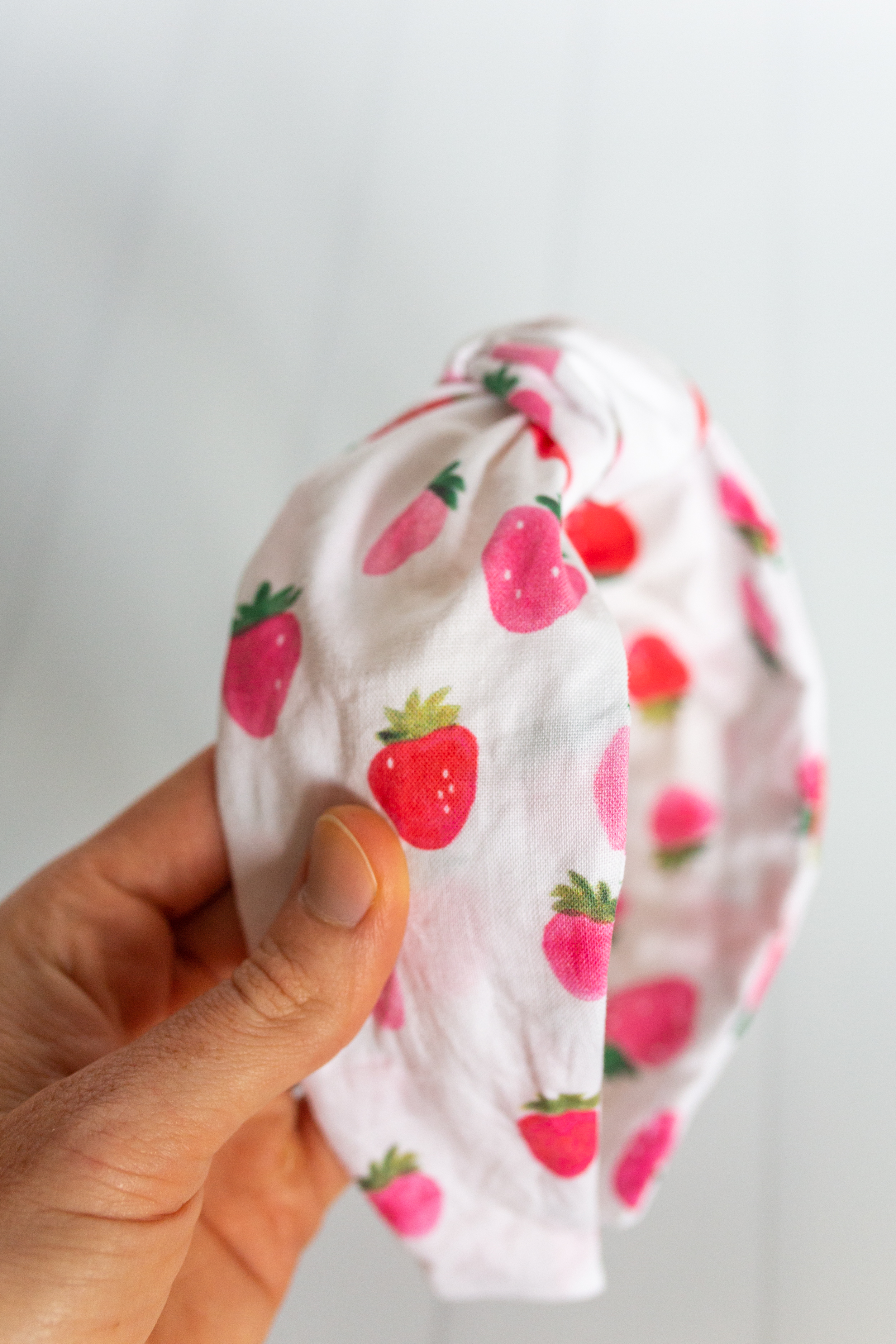 Yes, I could not forget a strawberry print! If these sell well and are loved by you, I might add other fruits like watermelon or blueberries. Would you be interested in other fruit patterns?!
Some other exciting news. Also, I have mentioned it a few times on Instagram! There will be matching mommy and me products coming next week! I will have matching mommy headbands, toddler headbands and baby bow headbands! So, right now, it will be in the strawberry and lemon prints!
My goal was to launch the products today with the Sunshine Style Co. Summer women's collections but I just couldn't fit it in with the house renovations, photographing around men working and 4th of July weekend! I also had family in town and we went to Universal's Volcano Bay yesterday which was super fun and now I am ready to get back into the swing of things!

Lots of Sunshine,
Katie