Once the month of the pumpkin rolls around around, I love to start baking seasonal themed desserts! I am probably the furthest thing from being a "basic white girl" in the fall. Fall in Florida doesn't really exist, cardigans are not really "me" and despite popular opinion, I have never liked PSL but I can totally get behind pumpkin themed desserts!
Every fall I pull out the most delicious pumpkin cookie recipe that's both dairy and gluten free to really get in the fall spirit! After I took a poll on Instagram asking if you wanted the recipe, the results gave a 100% YES! I figured it needed a place to live on my blog so you could refer to it year after year!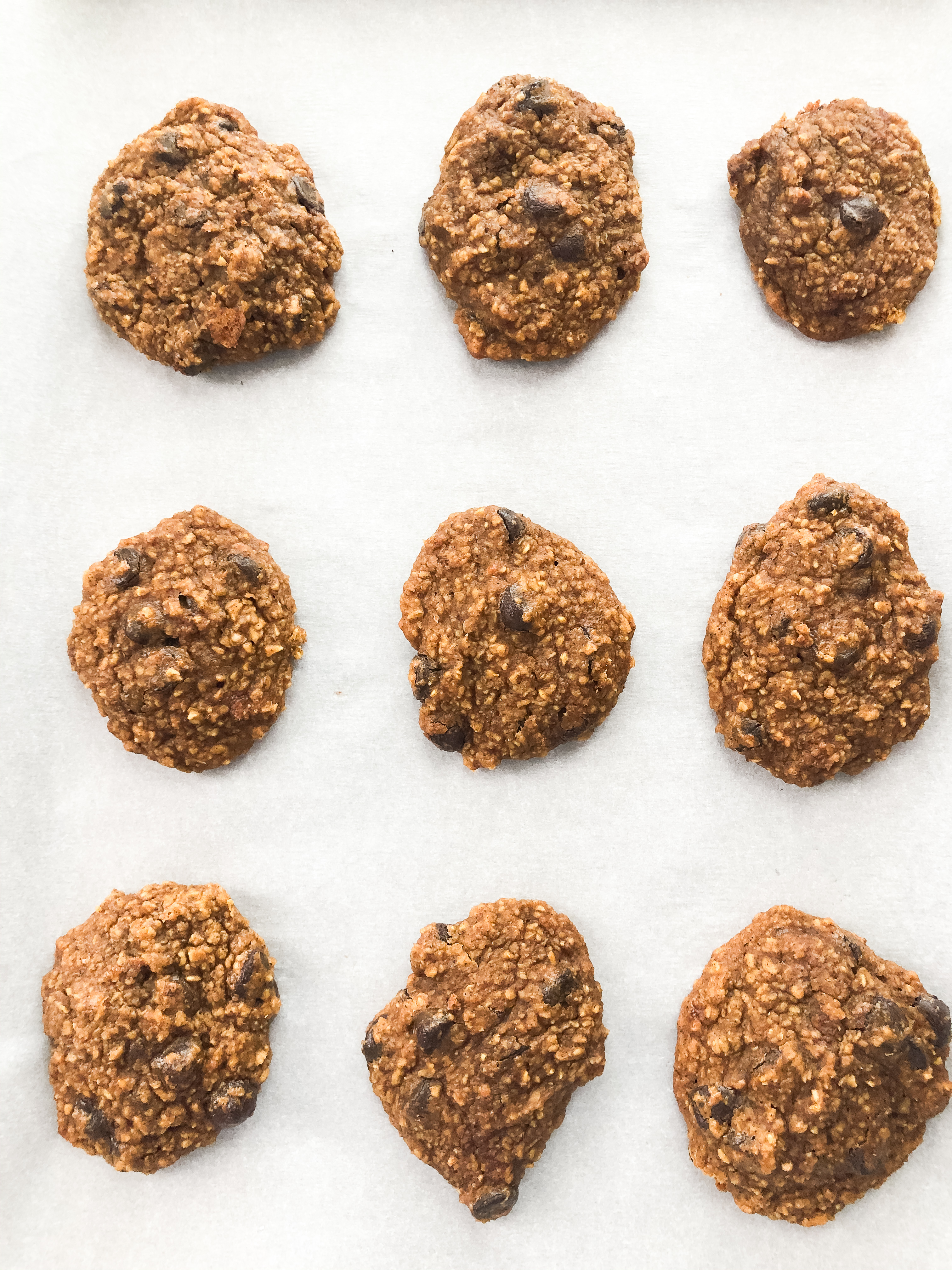 Did you know I love to bake?! Writing about fashion on here brings me so much joy and I always want that to be my main focus (it's your fav too!) but I also started to diversify my content a bit to include fun things like recipes! Over the years, I started to switch my diet up and I eat gluten free and (mostly) dairy free because I feel the best when I do.
Gluten and Dairy Free Pumpkin Cookie Recipe
Finding desserts that don't taste like cardboard or tasted good in general was always a challenge. Pinterest is an awesome place to find recipes which is where I found this gluten and dairy free pumpkin cookie recipe! Because I liked it so much, I printed it up and refer to it year after year!
I loveeee this recipe because it's simple, quick and tastes delicious! The cookies have more of a gummy/chewy consistency, than crunchy. Personally, chewy cookies are my favorite! Once they are done cooling, I usually stick them in a container and put them in the fridge. It keeps them fresh and they last longer!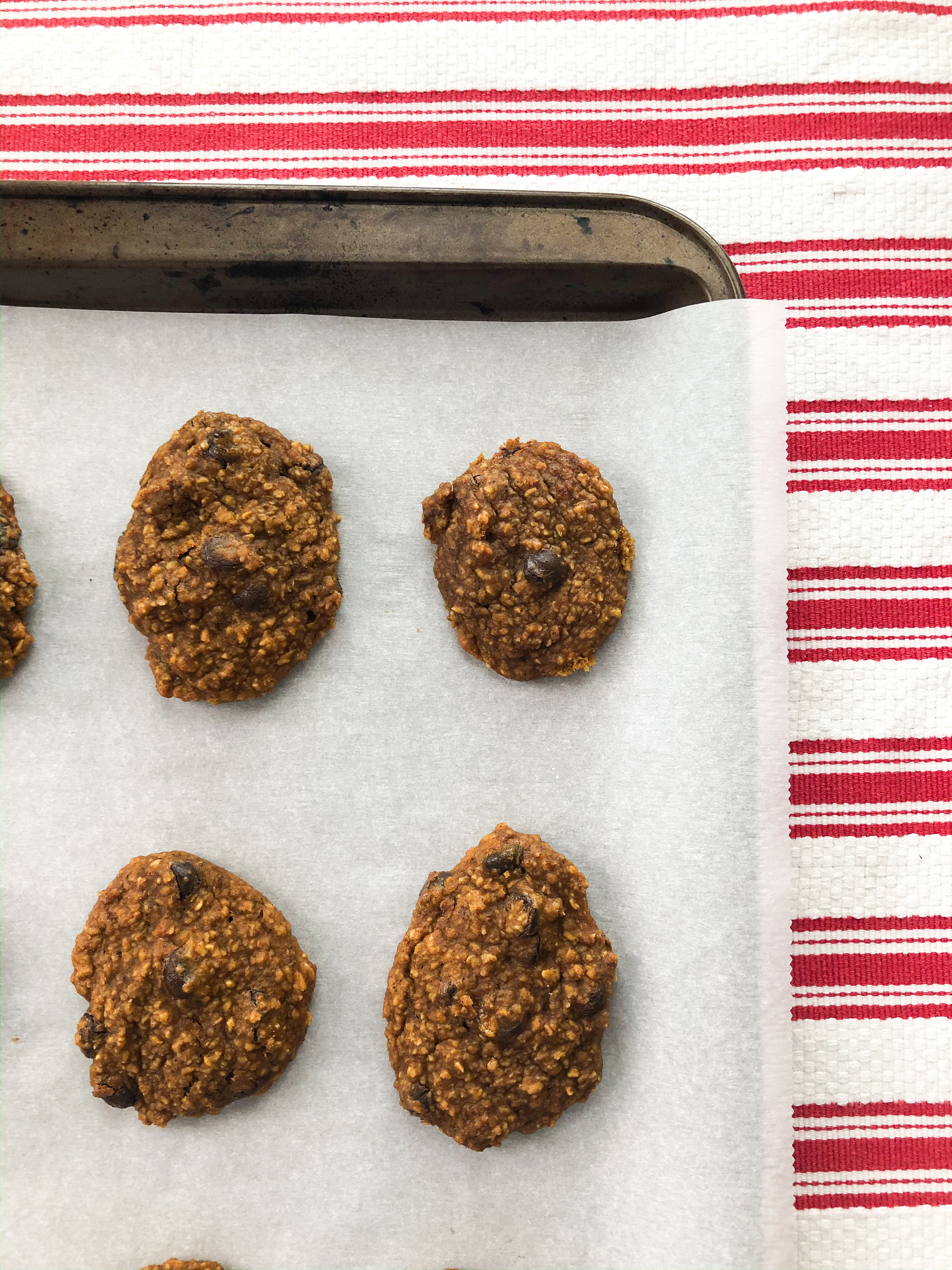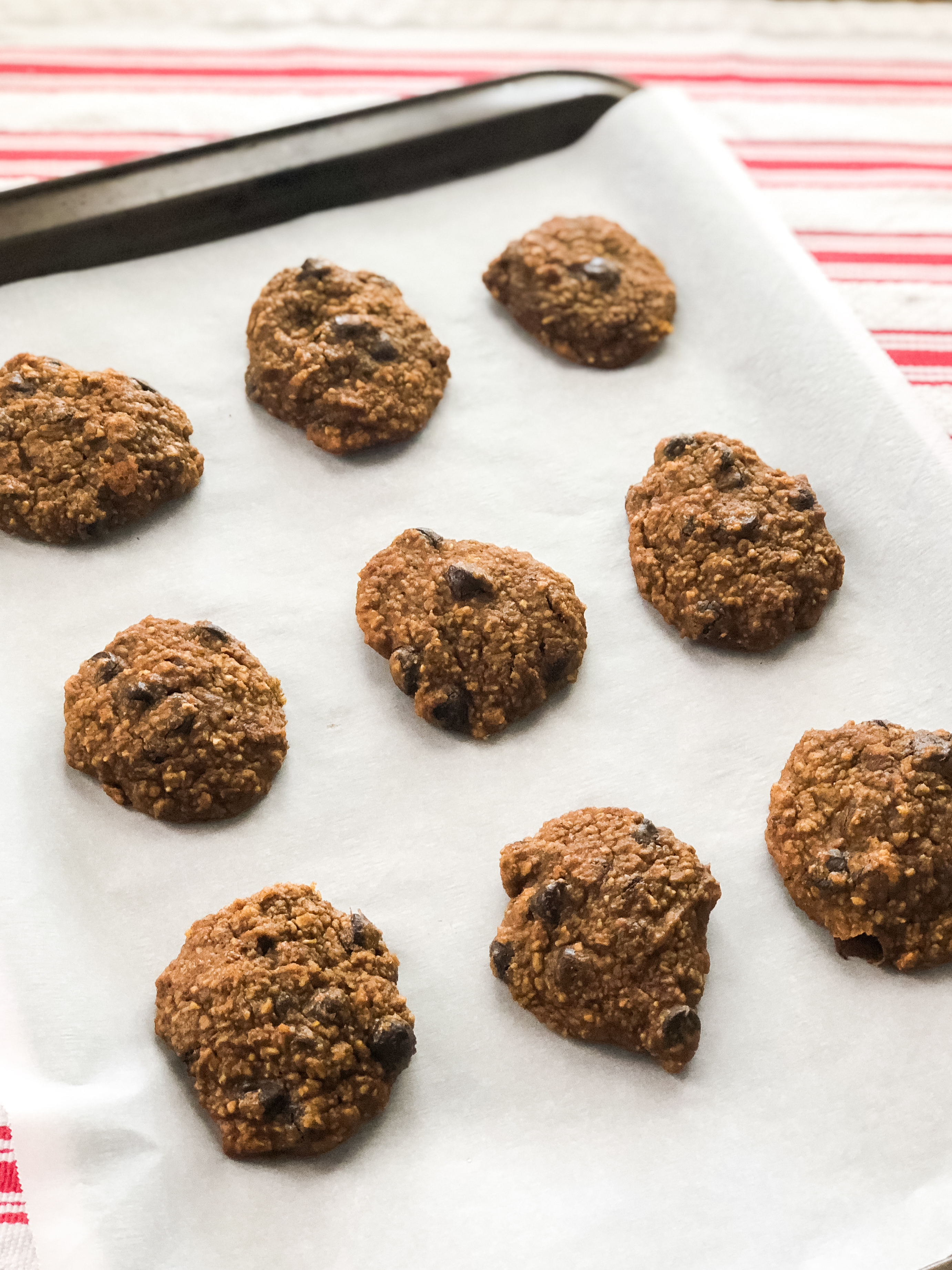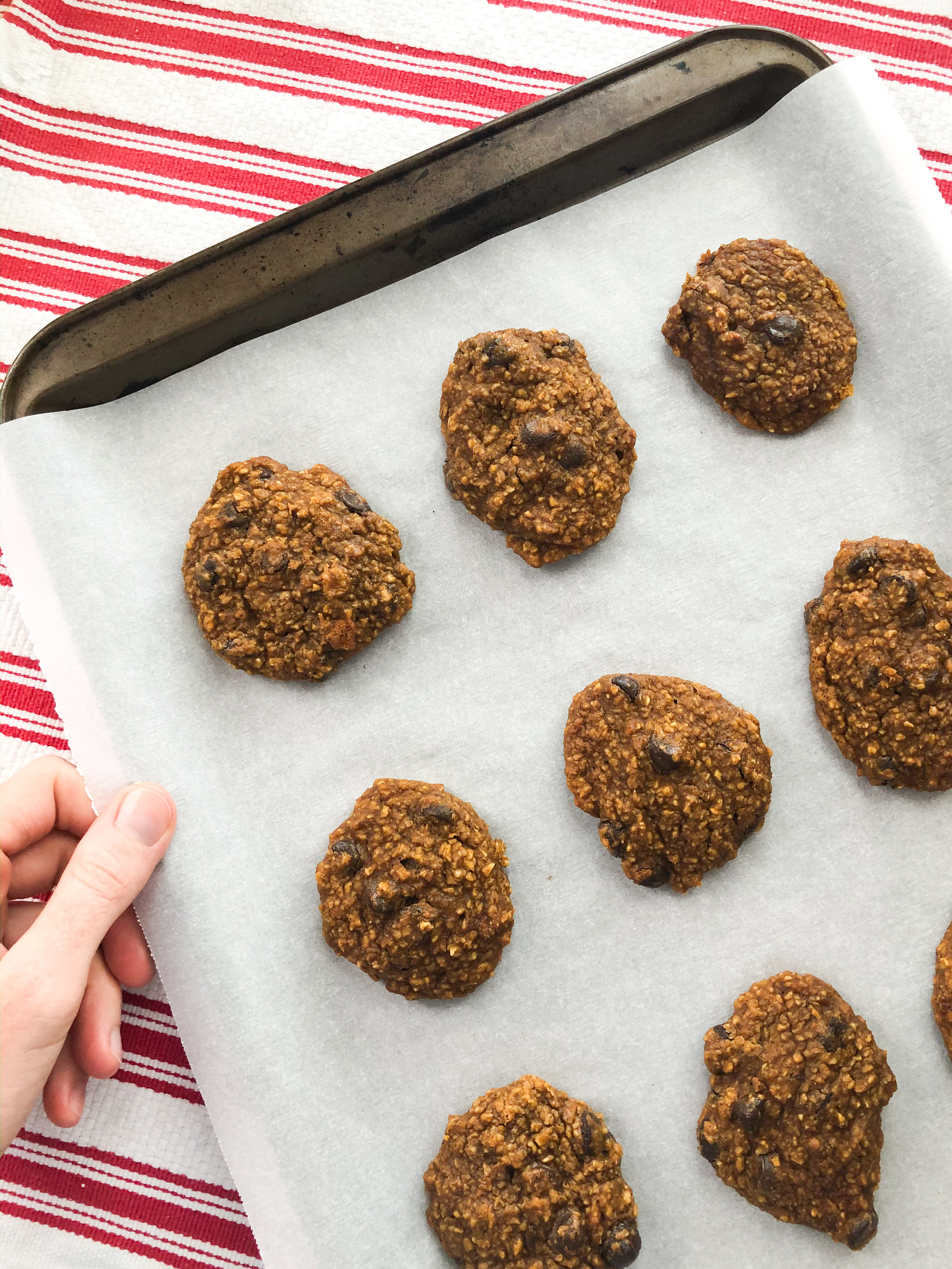 Gluten and Dairy Free Pumpkin Cookie Recipe
(P.S. For the recipe, I doubled everything! It makes about 12-15 cookies. Doubled it makes about 25-30!)
1/2 cup canned pumpkin
2 tablespoons honey
1 egg
1/2 teaspoon vanilla extract
2 tablespoons brown sugar (I used Coconut Sugar)
1/2 teaspoon pumpkin pie spice
1 teaspoon baking soda
pinch of salt
1 cup oat flour (I use Bob Mills rolled oats and grind them in a food processor)
1/2 dark chocolate chips (I use Enjoy Life Dark chocolate chips)
In a bowl, beat together the pumpkin, honey, egg, and vanilla extract. Beat in the brown sugar.
In another bowl, stir together the cinnamon, pumpkin pie spice, baking soda, salt and oat flour.
Oat flour is just old-fashioned or quick oats that have been blended in a blender or food processor until they are at a flour consistency. ** Make sure to measure the oat flour AFTER blending the oats and not before **
Combine the wet and dry and mix until just combined. Do not over stir.
Stir in the chocolate chips.
Chill the dough for 30 minutes and then preheat the oven to 350 degrees F.
Bake for 10-12 minutes.
Using a cookie scoop, scoop out the dough onto a cookie sheet.
These cookies taste best (in my opinion) a little under-baked they are soft, chewy and chocolatey!
Lots of Sunshine,
Katie
What's your favorite recipe to make during pumpkin season?!