With the transition between seasons and the weather bouncing from hot to cool back to hot (at least here in Florida), I love adding adding accessories as a *fall layer*. A while back I jokingly wrote a caption on Instagram about using accessories to layer and some of you through it was pretty funny! The thing is though, it truly works magic!
Dressing simply in a dress and cute pair of shoes or a comfy shirt and shorts are my go-to's year round. There's a reason there are so many popular sayings with the number 3!, "Third times the charm" is such a commonly used phrase. In photography there's something called the rule of thirds and lets not forget, three heads is better than one! The "three" rule applies the same for getting dressed. Adding a 3rd item to an outfit complets the look without going overboard.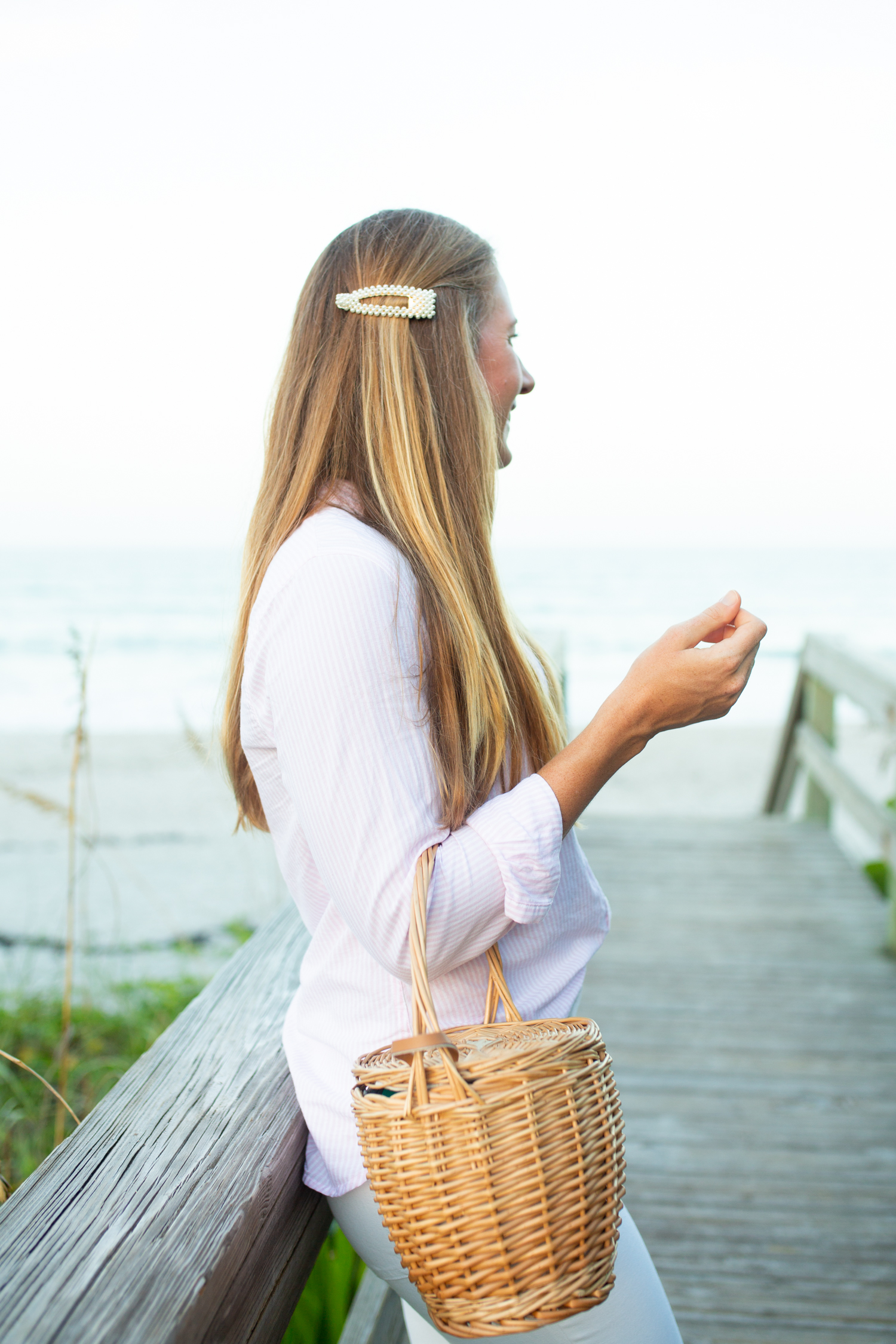 Think about it, if you add a dress, shoes and a jacket, it's like voila, your ready to go! Lately, I have been loving pearl hair accessories. In the summer I dress way more casual, wear no makeup and let my hair air dry. During the fall and winter, I find myself wanting to wear make up, curl my hair and dress up a bit more.
In elementary school, I loved hair barrettets. It was so cool to wear your hair slicked back in a pony tail and control any bumps with brightly colored clips. The more you wore in your hair, the cooler you were (at least in my friend group). At one time, I probably used at least 10. I thought I grew out of that trend but maybe I didn't, just a little more simplified!
Last year I was not a huge fan of the hair clips and didn't give them much thought. I don't know it it's turning 30, the Rona, my love for clips when I was younger or 2020 in general but my heart has gravitated towards all the pearl hair accessories this year, especially for fall and winter.
Their extra cute and you can dress up all of your fall and winter looks. Pair them with your fall dresses, blouses and skirt combos, or into the winter with coats.
If you have any fall and winter weddings coming up or are the bride, these pearl bobby pins are subtle (under $8.00) and I think they would be so pretty to wear in a braided updo. These square barrettes are fun and a unique shape ($7.99) and if you want a smaller barette these multi-colored 3 pack are a great option ($4.99).
I also wrote up an entire post on how to style knot headbands and wore my favorite pearl set from Amazon! It's actually been one of my most viewed posts the last few months! The set of 4 with pink, yellow, black and ivory is only $9.00. They are perfect to use to wash your face and pull your hair back and I also like dressing up my outfits during the work week as an easy way to keep my hair out of my face!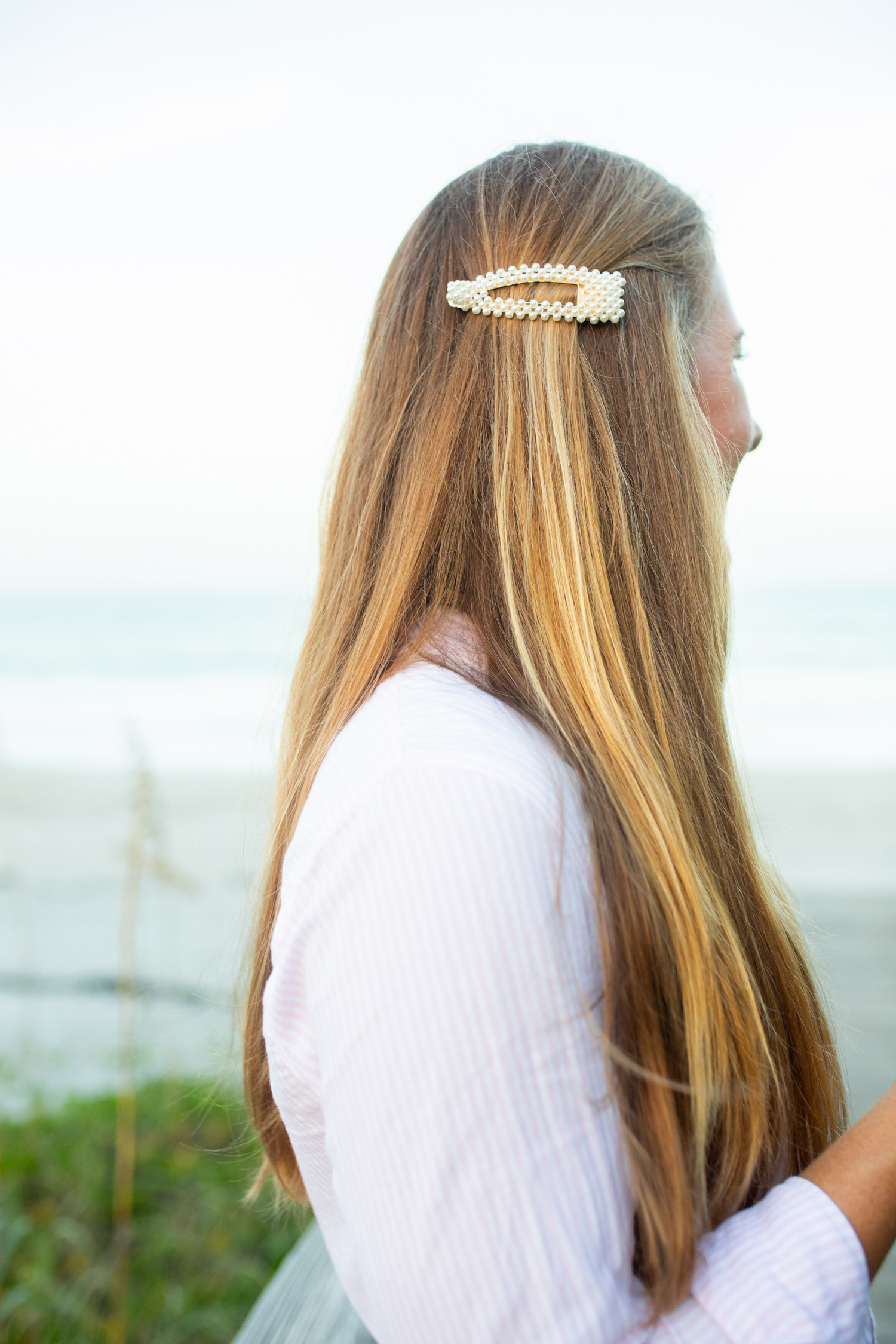 Shop Pearl Hair Accessories

Lots of Sunshine,
Katie