When I was teaching, I would wear button up oxford shirts and white jeans allllll the time on Fridays! It's a combo I come back to time and time again. As simple as it is, these classic shirts never go out of style. Until the weather starts to truly transition, I keep the shirts for indoor/air-conditioned days only! I really do miss when I could dress for "fall" sooner and wear layers during my teaching days!.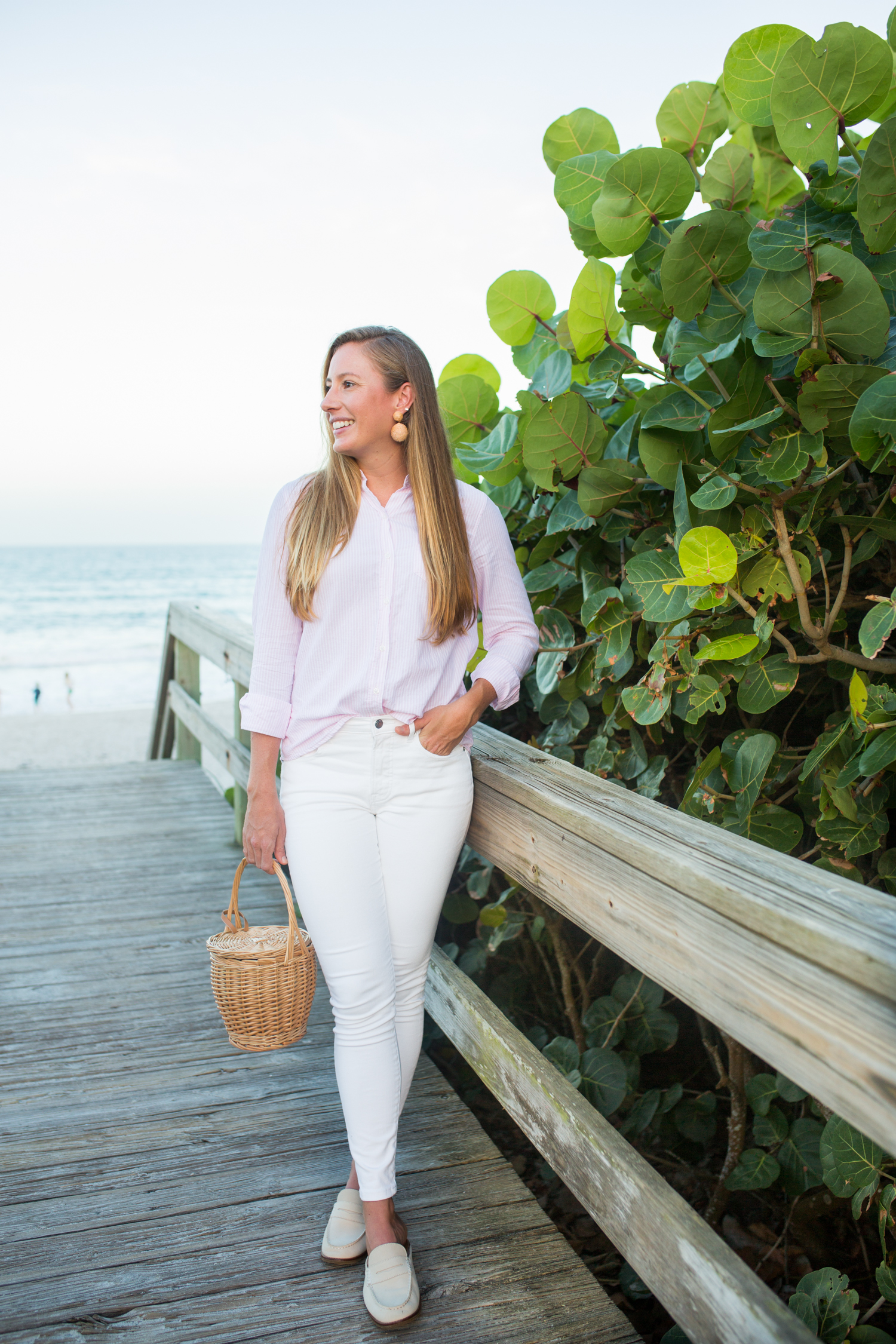 Sunny Outfit Details
Gap Button Down Top / Everlane Jeans (under $40) / Target Hair Clip (under $8) / Sperry Mules / Straw Bag
While I love a great oversized button up, my go-to tops for fall are slim fitted oxford shirts. Since it's still veryyyyy warm here, I love tucking button down tops with a pair of high waisted white shorts. This pink striped top has a slim and relaxed fit all in one. An XS fit me perfectly with enough length to front tuck or tuck all the way in.
The pink striped button down I'm wearing is under $25! A few of my other budget friendly faves are this leopard one, this gingham printed top and this red striped button down top!
These white sustainable skinny jeans from Everlane are my new favorite jeans. I wrote an entire post with a full review about the jeans with the fit, style and sizing info!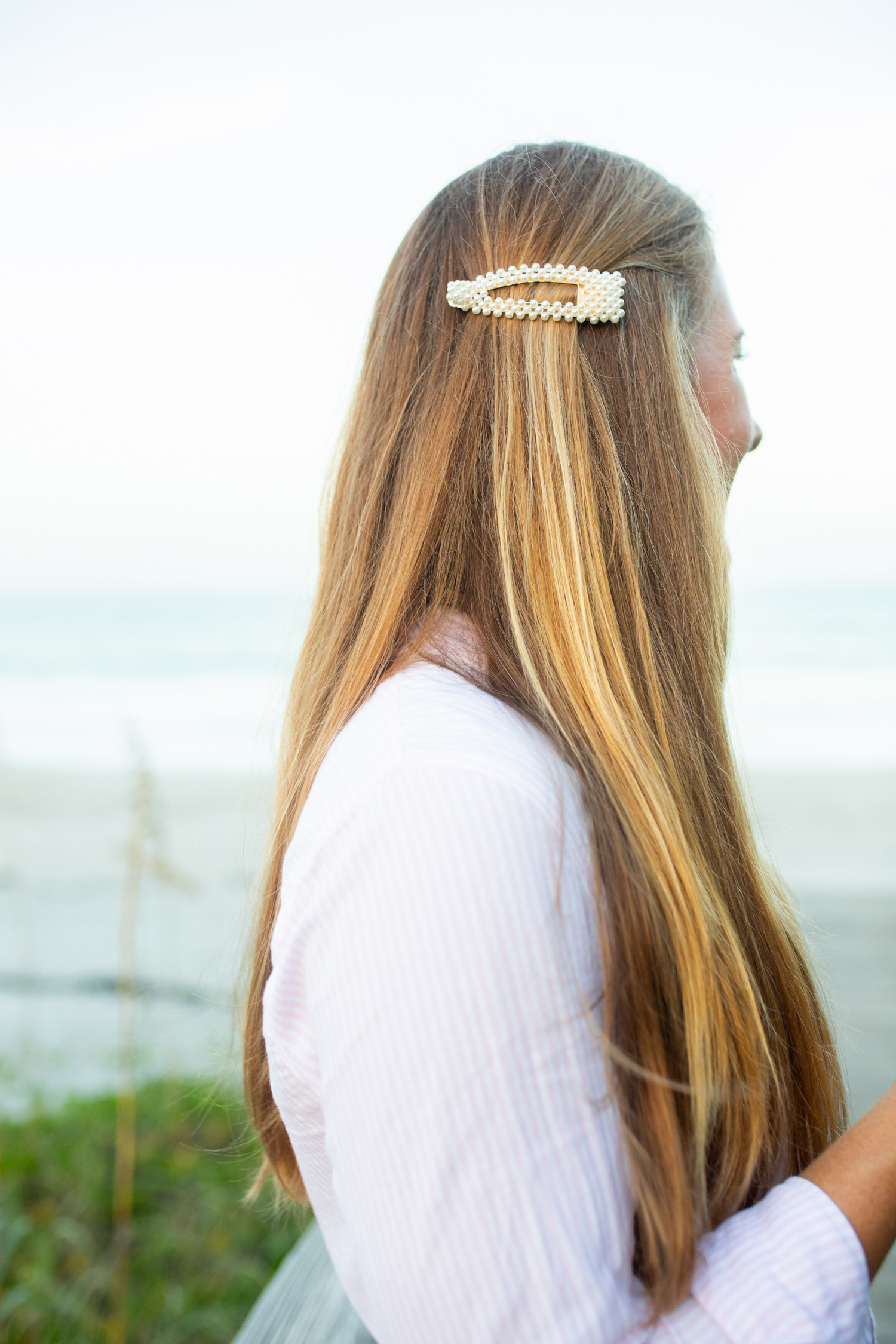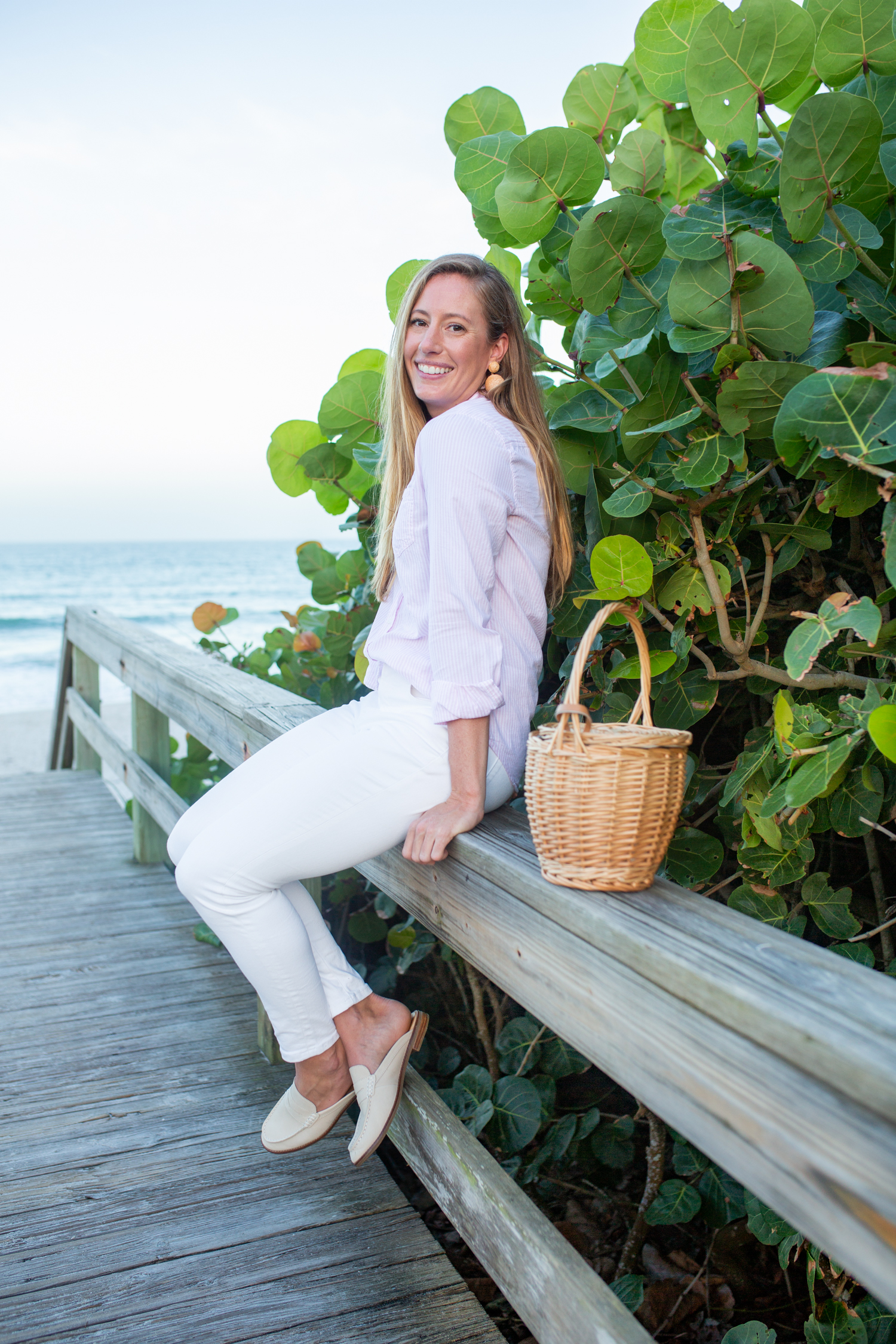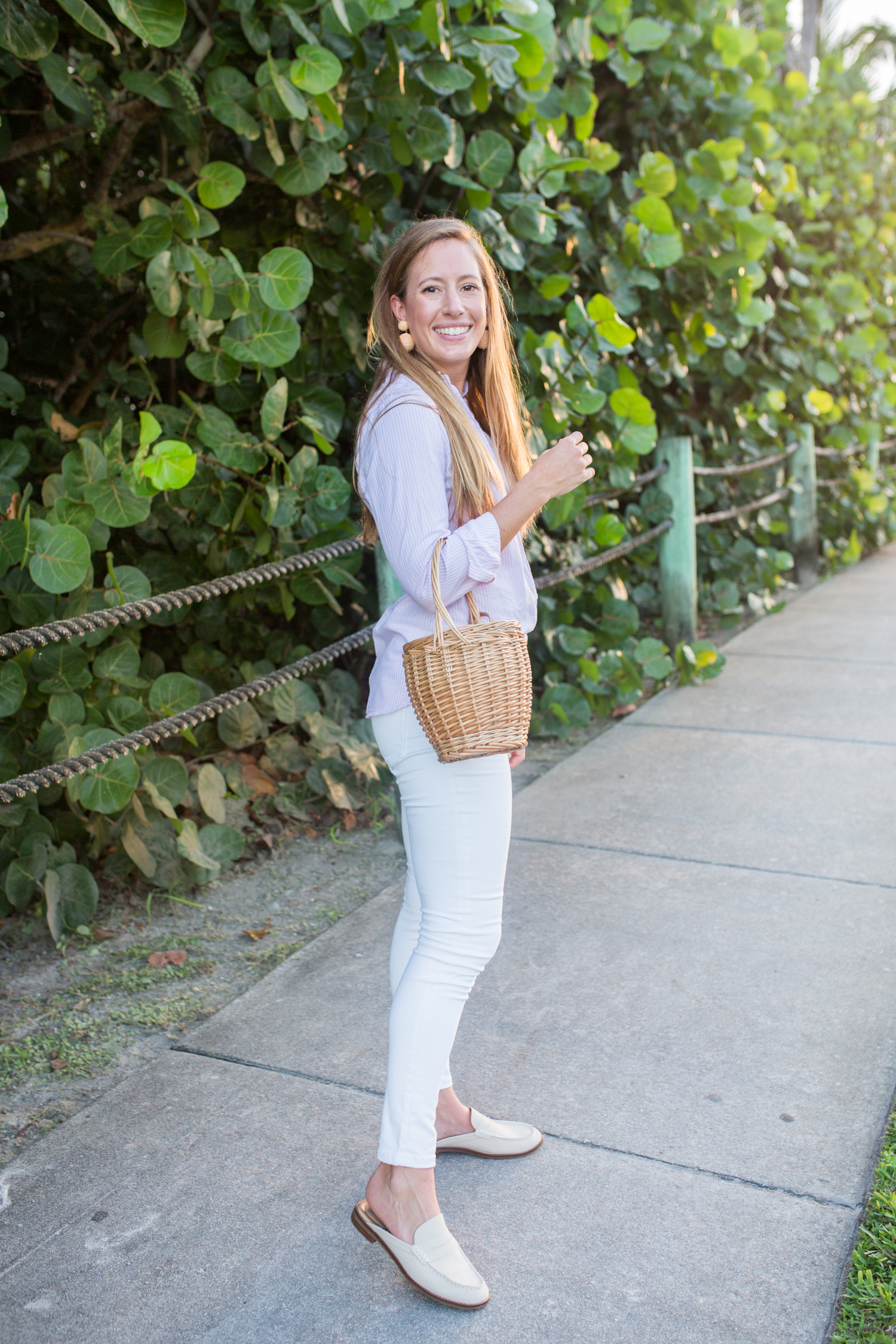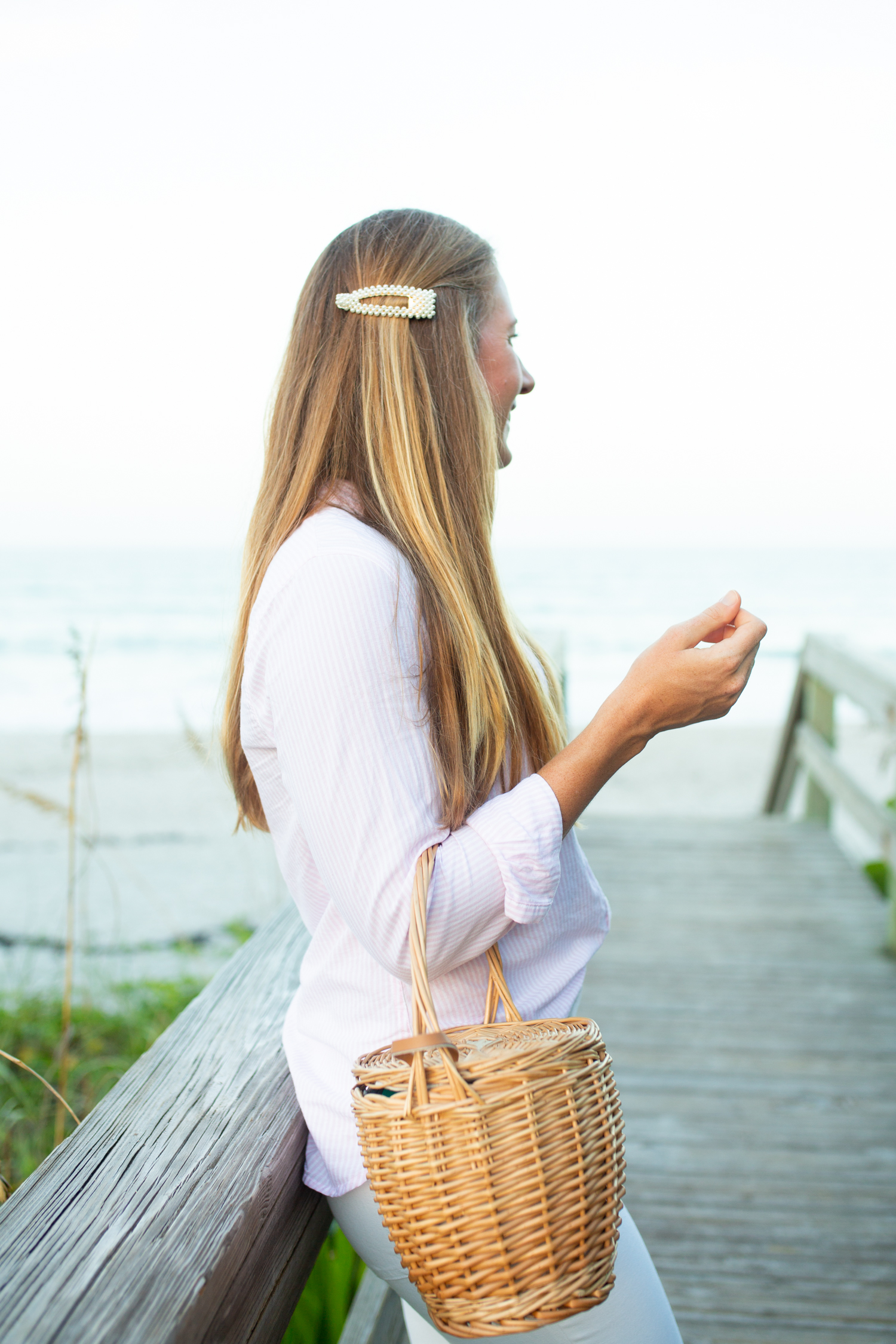 How cute is this pearl hair clip from Target (under $8) ?! I love the way it dresses up such a simple outfit. Last year when these barrettes first became popular, I was not on board. Target pretty much convinced me to get them this year. He has that affect on me! 😉 I can't wait to style them with maxi dresses. I have a pretty emerald green one that is calling this barrettes name!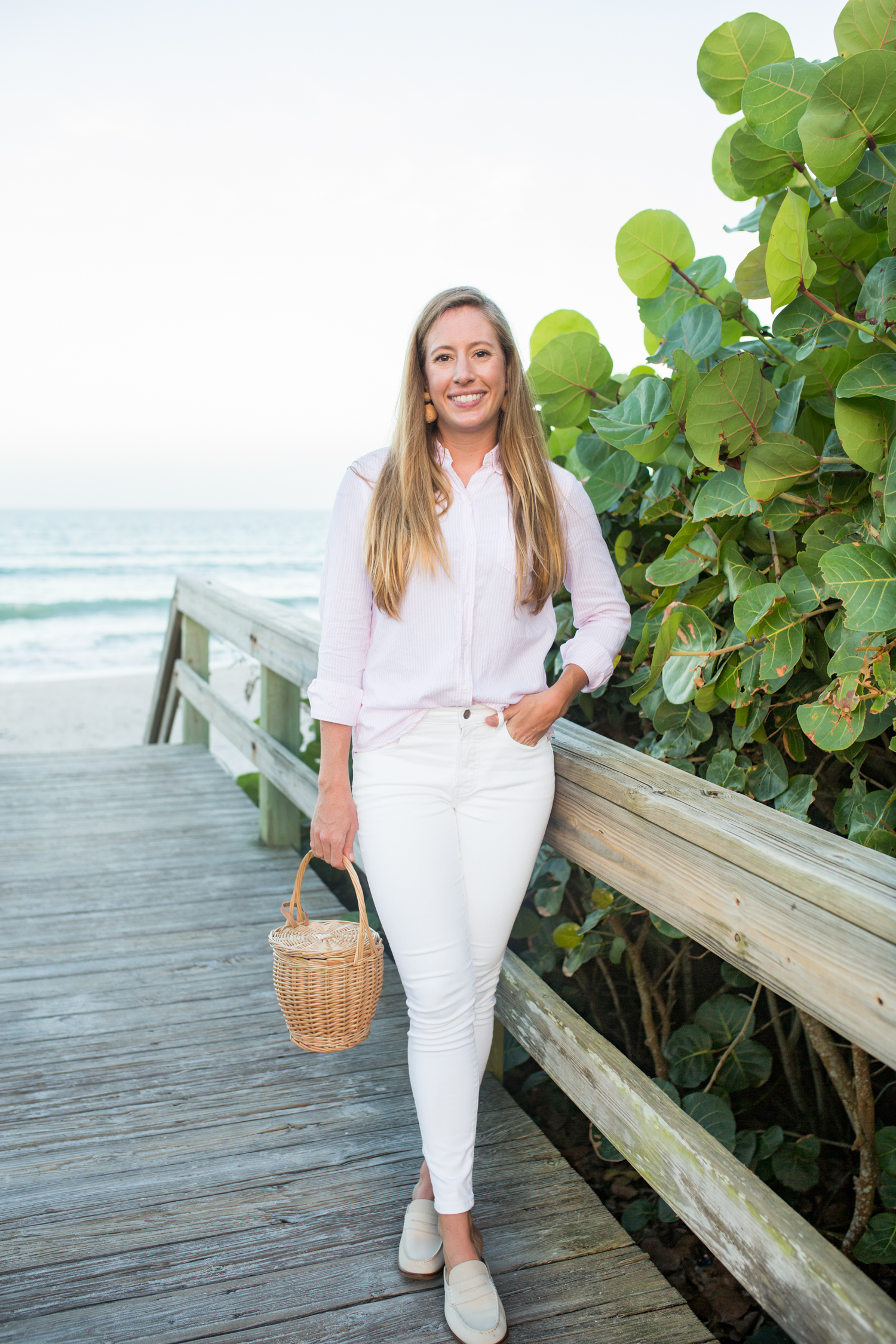 Button Down Tops For Fall

Did you all have a great weekend? I had one of the best weekends I've had in a long time. Between blogging, working and running 2 businesses I can easily get overwhelmed and spend so much time behind a computer screen. Getting a change of scenery always helps me focus and feel refreshed! My peaceful place is always the beach, no questions asked!
My friend Makayla and I drove South to Palm Beach Saturday and spent a few hours in the sun snorkeling, exploring a new beach with the most awesome rock formation and relaxing in the sun. I am so grateful God created beaches and for weekend escapes. I fell refreshed and inspired to take on this week!
Lots of Sunshine,
Katie