For Christmas, my sister gifted me AirPods and my life has never been the same! They are a complete game changer, especially if you avoid taking phone calls just so you don't have to holding the phone to your ear. What I was most excited for besides the actual AirPods was picking out a cute case!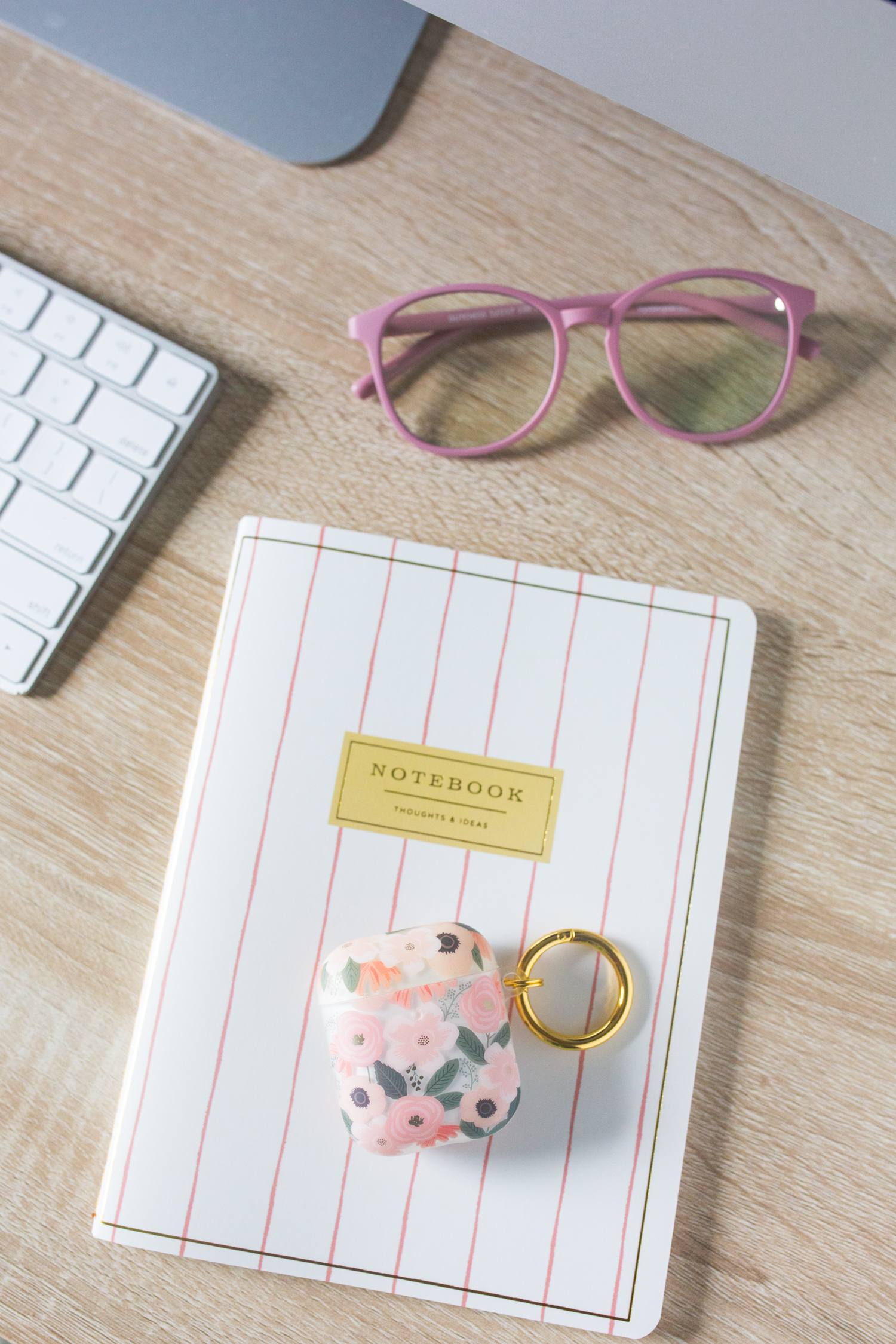 I literally avoid holding a phone to my ear. I feel like it restricts my freedom and I like to be hands free! Even if I'm shopping, I almost always have a backpack or crossbody for the convenience. Now, I know AirPods are a pretty penny. Almost anyone I talk to says their worth it! My sister was soooo nice giving them to me as my main Christmas gift and I couldn't be more grateful. They are absolutely worth it and I use them weekly, if not daily.
The best part about getting a new fun electronic is putting a cute case on it. Do you remember getting a new case for your flip phone when you were a teen? That was the coolest thing ever! Getting a new AirPod case is basically the same thing as an adult. There are sooo many that I love. Mine was a present and it's from Rifle Paper Co called Clear Wildflowers. They make the cutest cases in my opinion. I love the garden party and the strawberry fields case (both under $25)!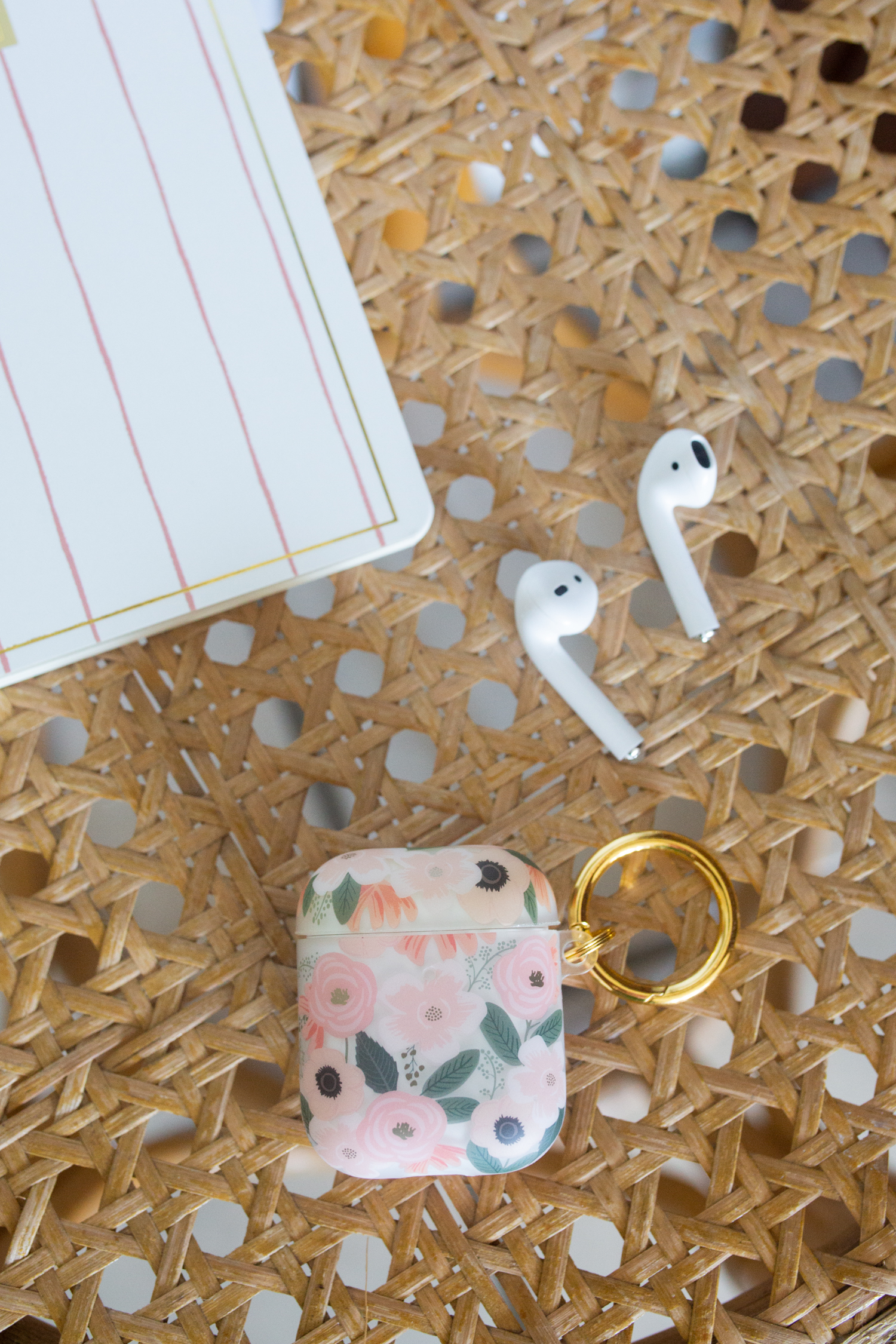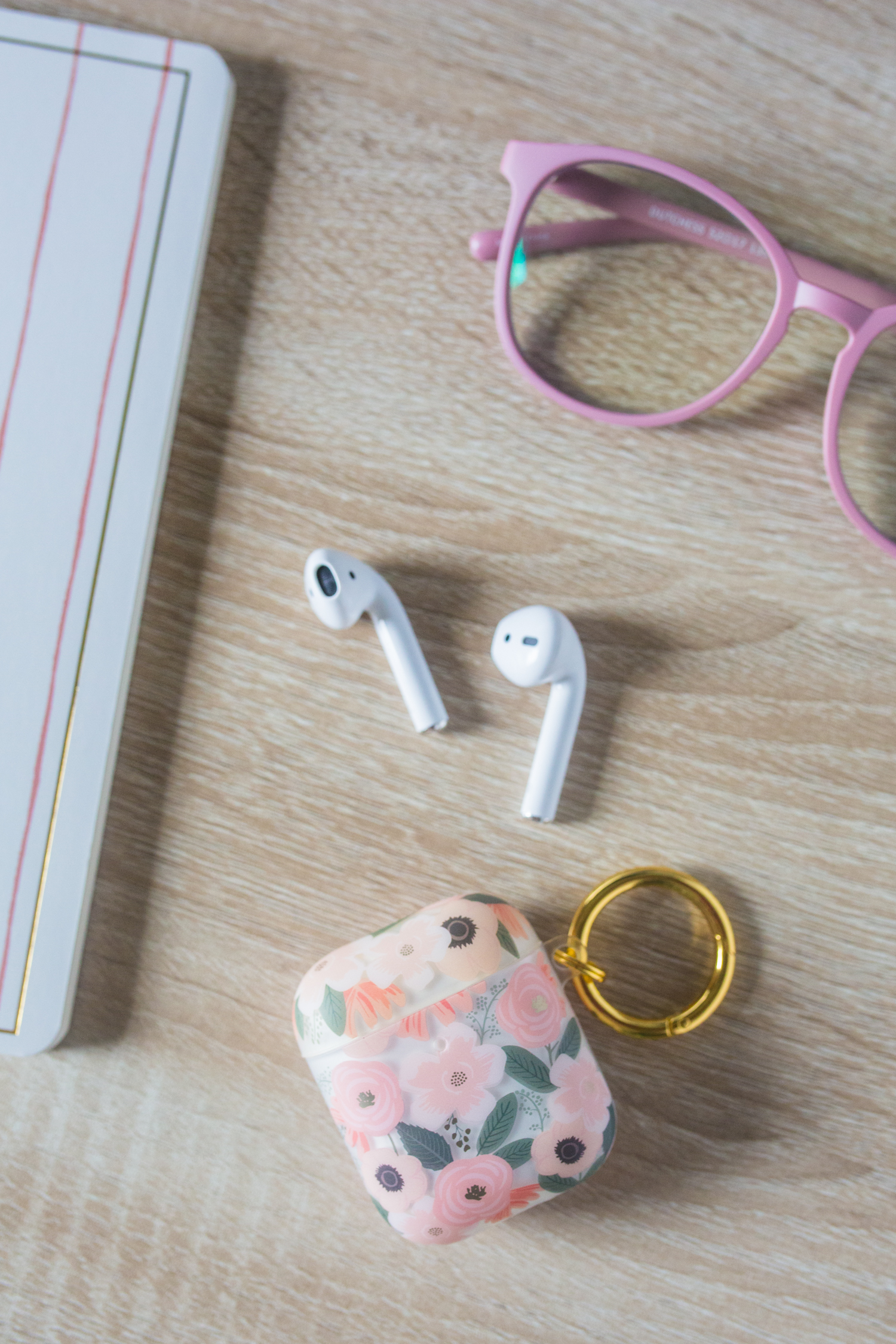 3 Reasons Why I Love My AirPods
I can take work phone calls with my AirPods in and still work on other things. During the workday, I have to wear a head set and always wait as long as I can before I put it on. The piece gets stuck in my hair and I wish the software I used for work was compatible with Apple. When my boss calls me, I will usually run and grab my AirPods if their not next to me and chat hands free. The freedom is amazing!
They hold a really long charge. I charge mine about every week and their super user friendly!
It gives you privacy. I am always voice texting my friends. We love it because it gives you real life conversations without actually being next to each other. Sometimes, I want to listen and other people will be around so I just grab my AirPods and listen away.
They stay in when you workout! I will go on runs and never have to worry about them falling out. Sometimes I will even brush my teeth when I am wearing them and (mostly) don't even worry that they will fall into the sink…HA!
You can walk about 30 feet before they loose connection! This is really what I love about them. Hello to being completely hands free! You can walk around, make dinner, clean, grab something from another room and you can still hear what you are listening to.
Lots of Sunshine,
Katie
Do you have a pair of AirPods?! What's your favorite feature about them?