Hello friends! Yesterday on Instagram I released my newest bow hair scrunchies! After a few trips to Hobby Lobby, I found a really pretty blue and white floral print and a white eyelet fabric! It's been my favorite end of work activity to look forward to. My goal was to find prints that match with your end of summer/early fall wardrobe but still let you hang onto summer for as long as you can. If you can't tell, it's actually me who never wants to let summer go.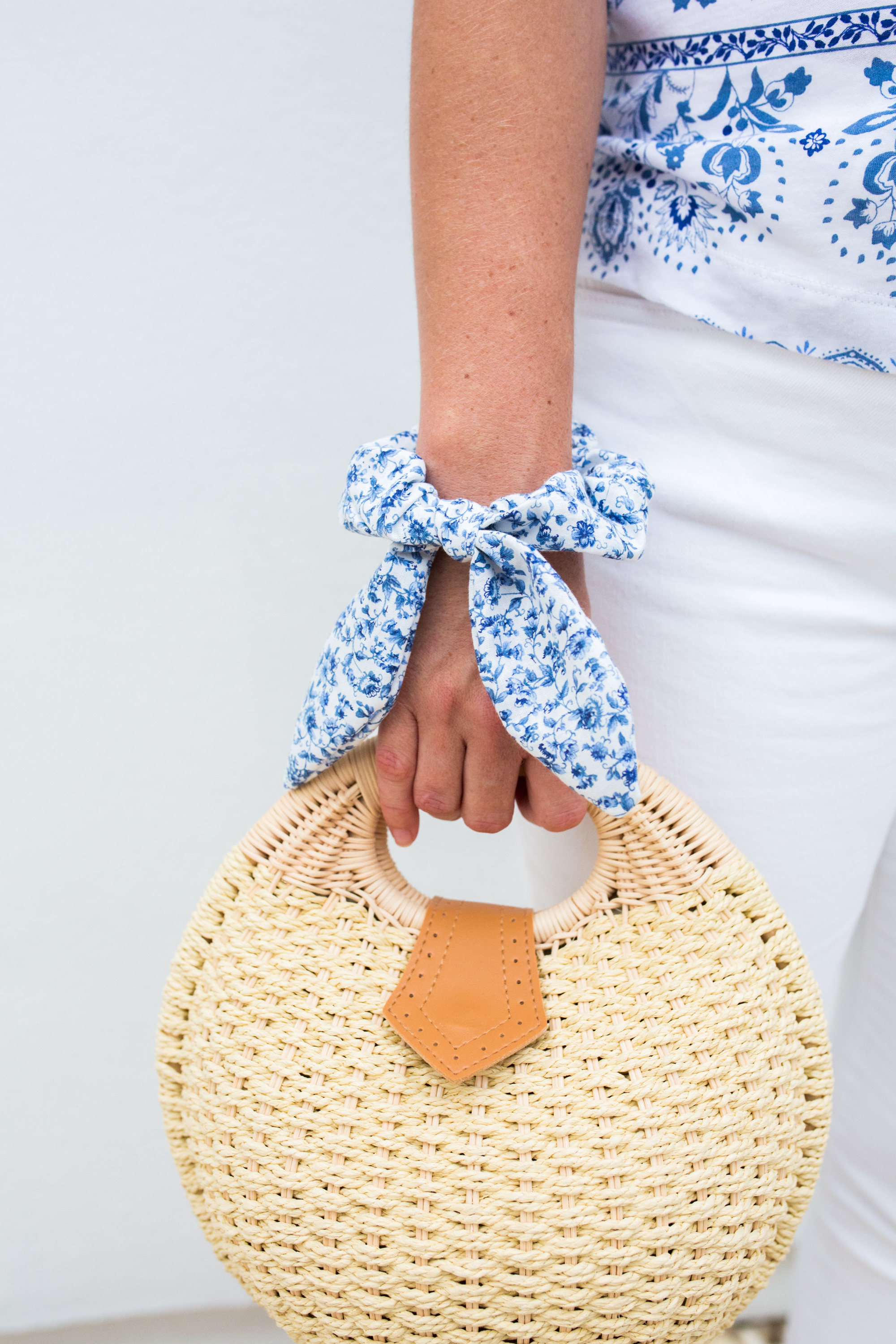 I cannot tell you how much it means to be when you support my little small business by purchasing and sharing about my scrunchies! For the first time in a long time, I finally feel like I am doing what I was born to do and that's designing, creating and making physical products that you can wear! THANK YOU for making my biggest dreams come true. <3
When I released the scrunchies on Instagram, the crowd favorite was the blue and white floral print scrunchie. I totally understand why. Florals are so cute and it's so fun and girly! It reminds me of a ginger jar! My best friend ended up having the perfect shirt that matched the scrunchie so well (on sale under $10). I asked her to wear it over so I could snap some product photos with the shirt and scrunchie together!
I love the white eyelet scrunchie because it matches with basically my whole closet. The fabric is really soft and delicate. This is my most worn scruchie and I created it so you could wear it year round! I figured the eyelet print was way less boring than a plain ole white cotton scrunchie!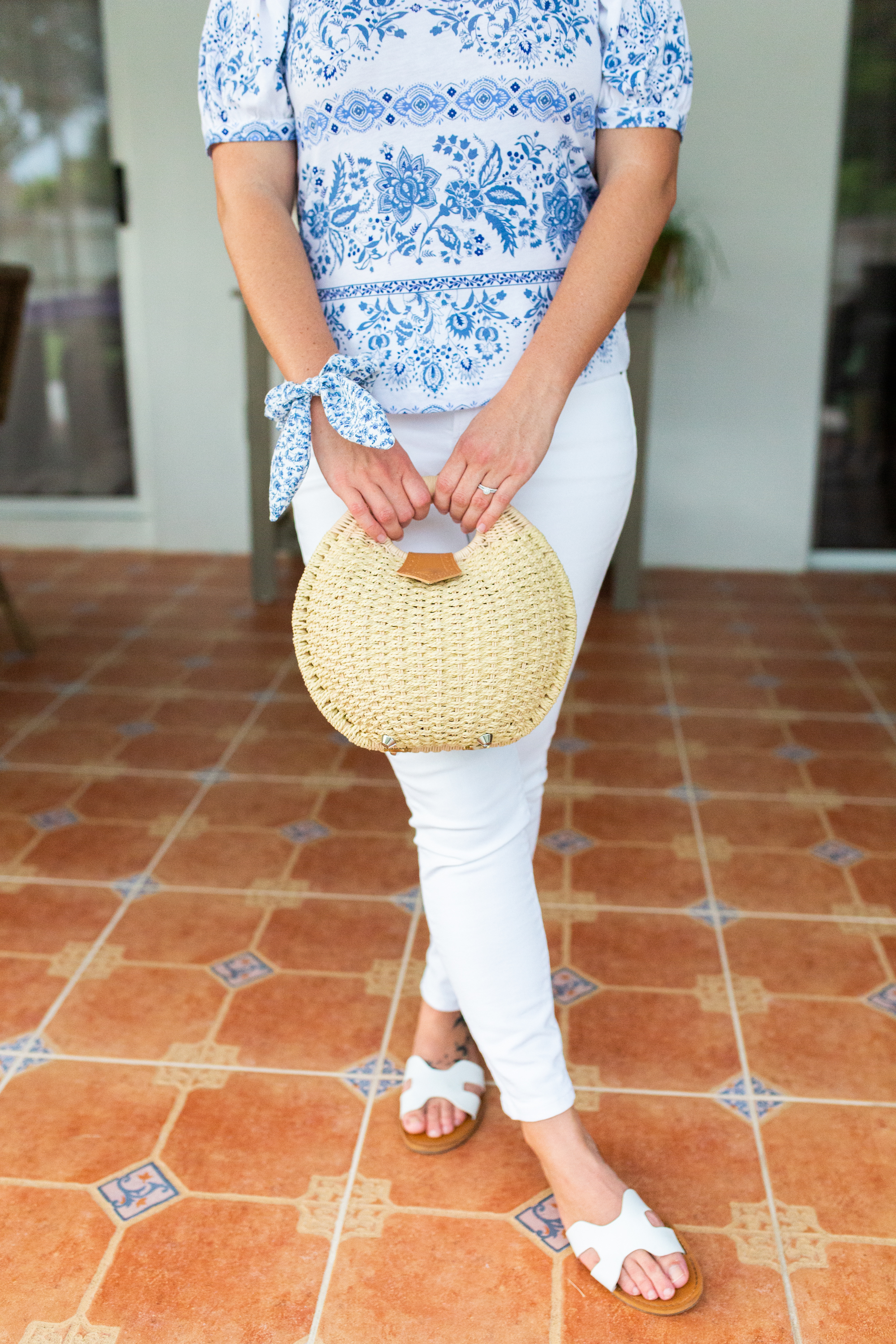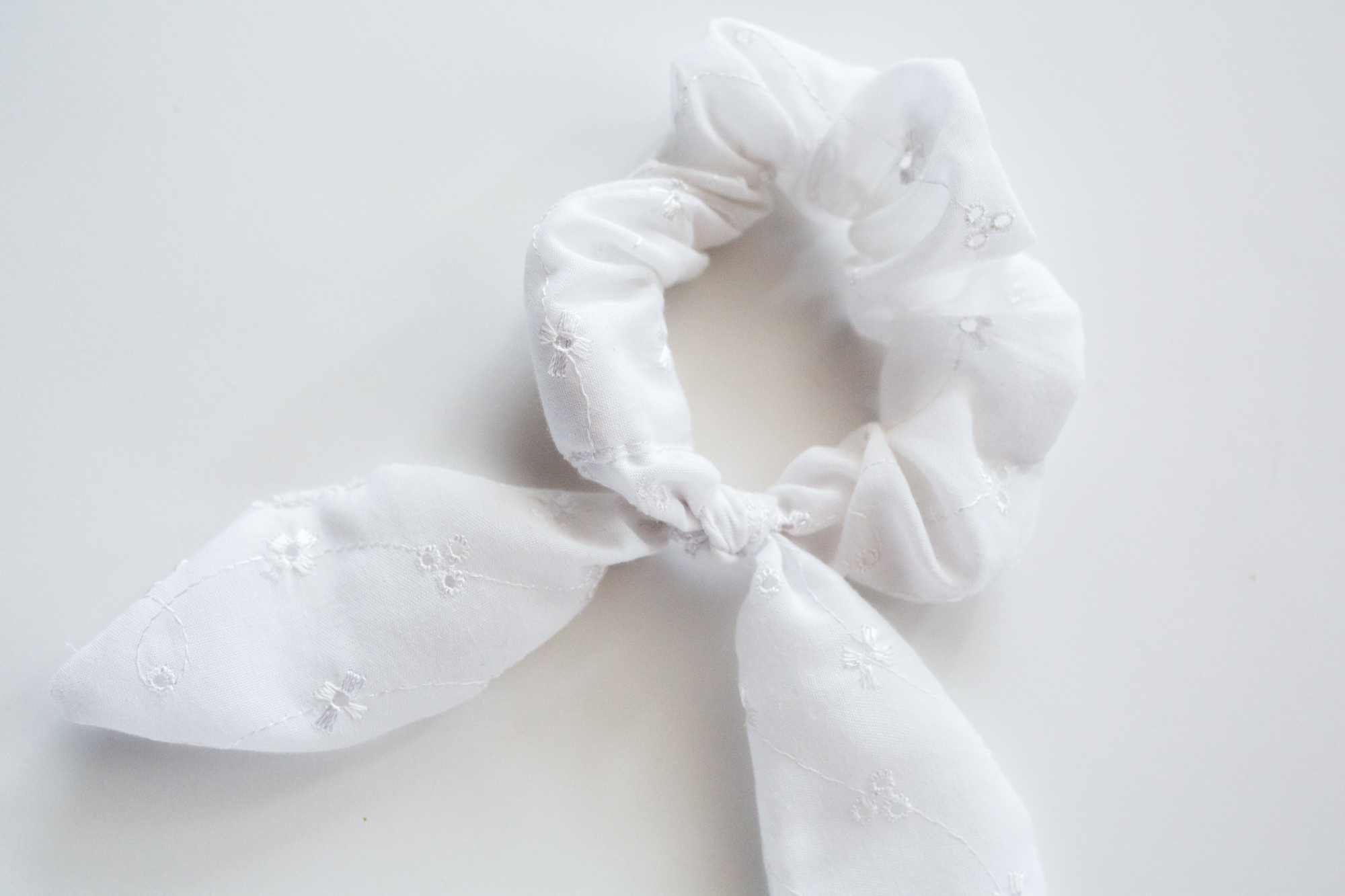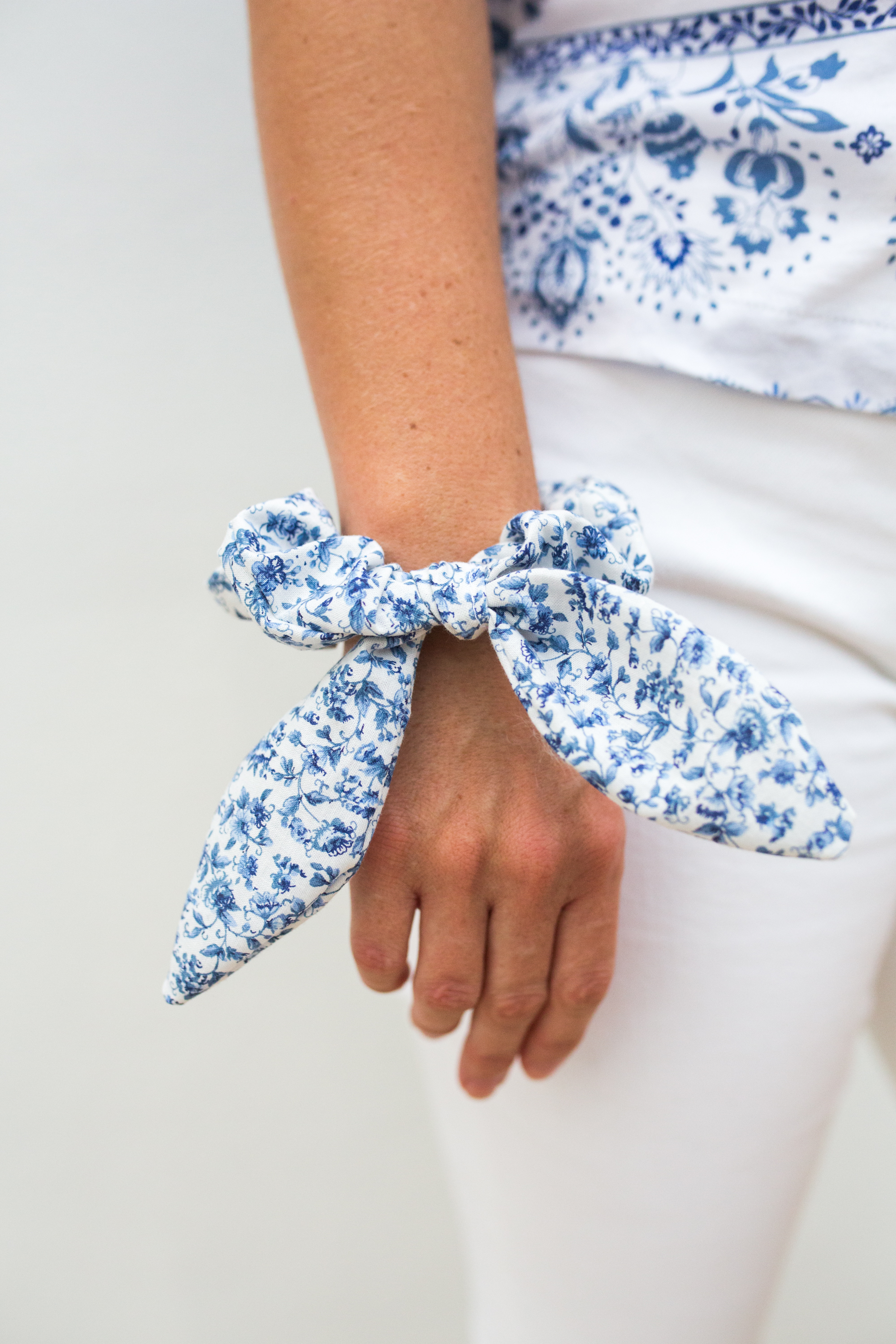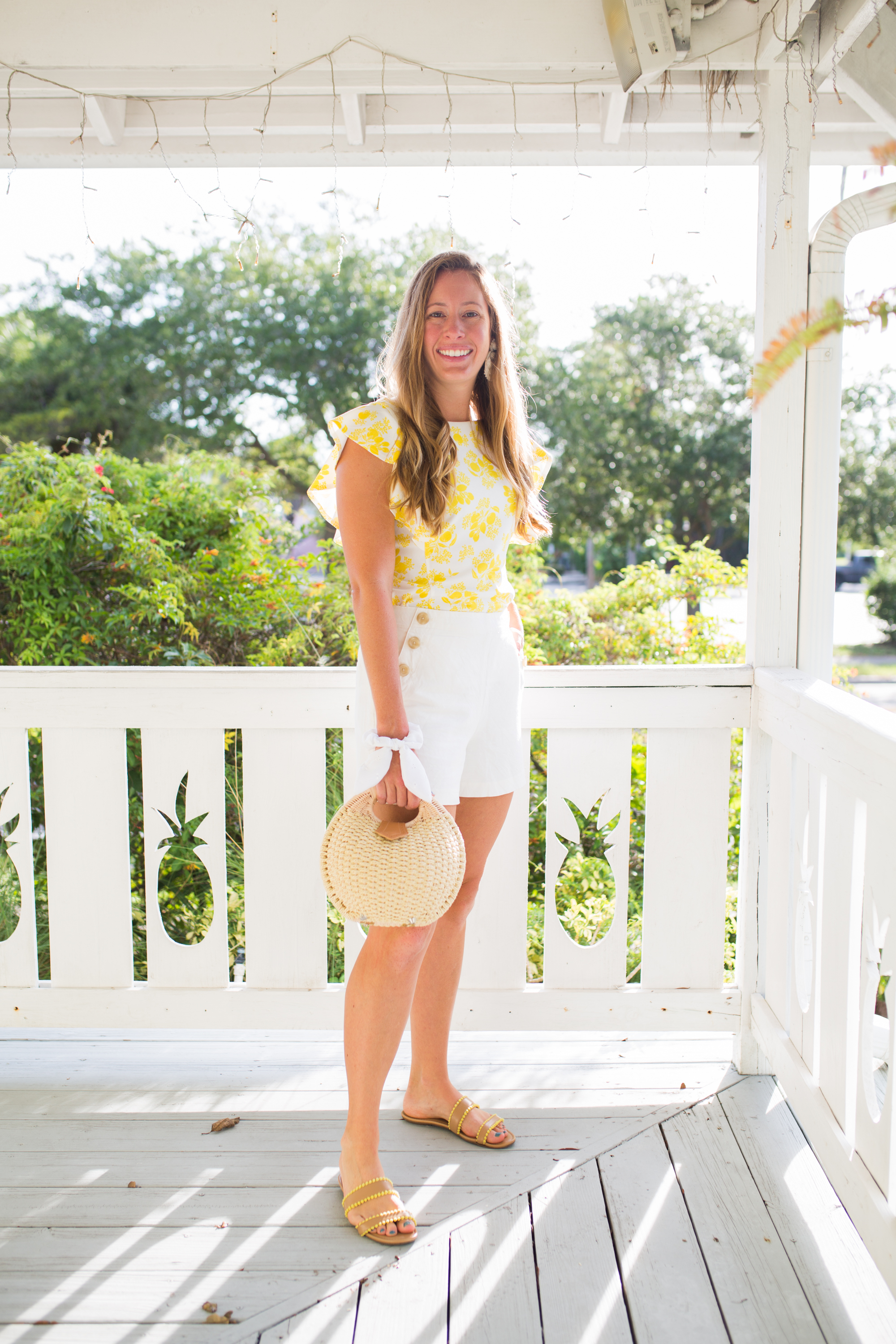 How to Care For Your Scrunchies
Machine Wash them- Most are 100% cotton and can be easily be thrown in the wash maching
Lay Out to Dry – I lay mine out just to keep the fabric looking vibrant and fresh
Keep Out of Chlorine and Salt Water – I love wearing mine outside but as soon as I jump in the pool or take an ocean swim, I leave them on shore. It will prolong their fabric life and keep them looking like new since their not made from swimsuit material

Lots of Sunshine,
Katie
Which new scrunchie is your favorite? Have any specific prints you would like to see for fall?