I'm excited for a much more personal post! If you know me in person, I am extremely open and honest person. Over time I have learned to be wise with what I do share and what I don't share on the internet. It's better to go through things and learn from them before I just lay it all out! Today I wanted to chat about a topic that has been on my heart lately, which is expectations and life not working out as planned. I feel like I have been the queen of unmet expectations the last few years.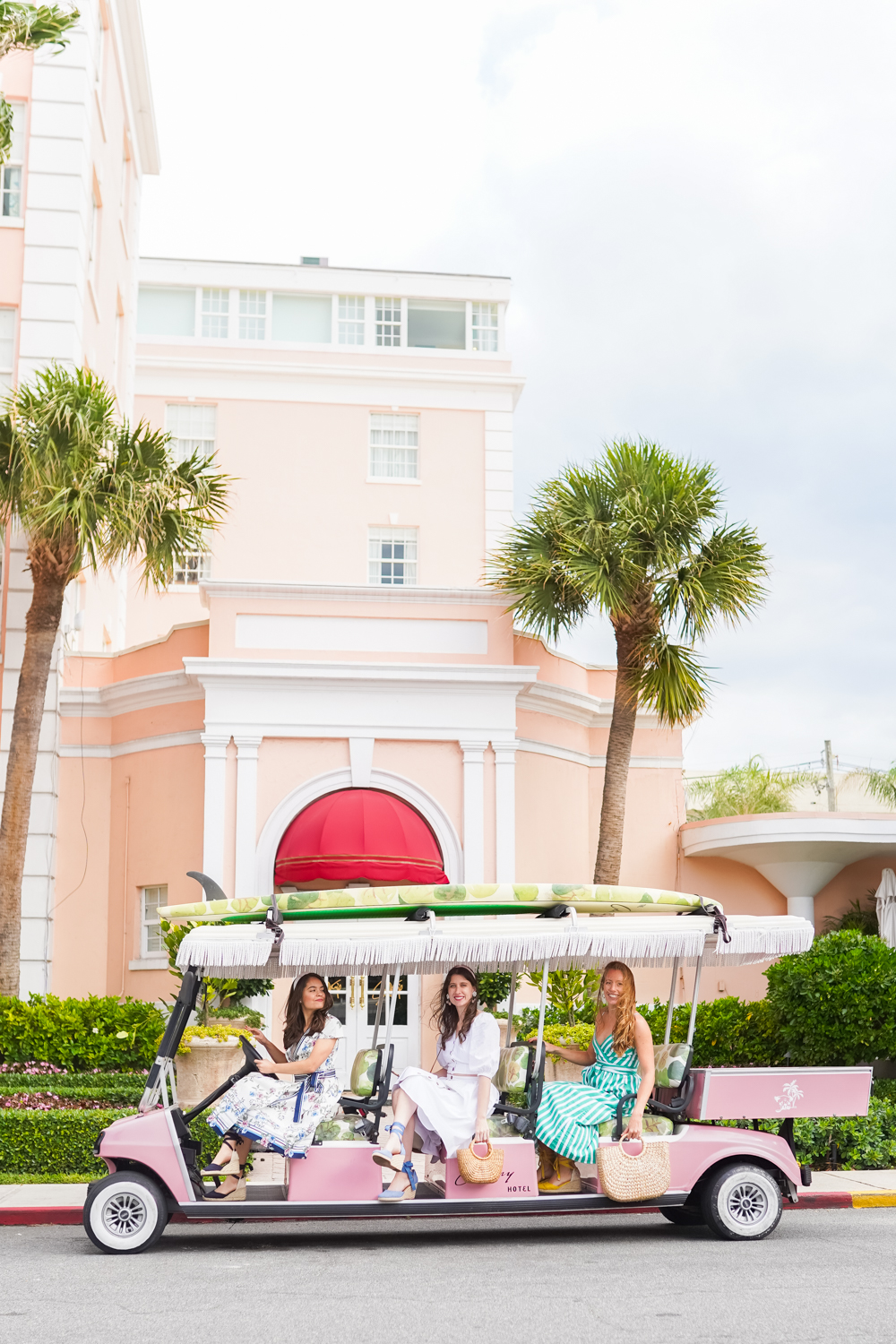 Did you know that only last year, I was working at a dental office, making only $13.00 an hour and pretty much hating my life. Hate is such a strong word that really isn't in my vocabulary but that's how I felt about my life and the way it was working out for pretty much a year and a half.
In 2018 my teaching job ended and for an entire year and a half, I was a substitute teacher, worked at a dental office and landed a short-term teaching job. I felt like a failure in every area of my life. My savings account was drained, my dreams felt crushed and no matter how many new jobs I interviewed for, not a thing worked out.
I'm an engram 3 wing 4 and love success and accomplishments so this long season really hit hard. My emotions were everywhere and it was a pretty low point in my life. I felt sad, depressed and irritated almost constantly. By 30, your whole life is supposed to be figured out and measure up to some invisible standard created by an invisible guy, right?!
I was not married, didn't own my own house, lived at home, had a low paying job, drained my savings account and hadn't struck oil and became a millionaire by age 20. Slightly kidding on that last one. It felt like I worked hard for nothing. I constantly reminded myself, "you have nothing you want Katie, you are a failure".
When you scroll through social media, it can feel like everyone is getting married, traveling, moving, getting exciting new opportunities and I felt like a lump on a log. When I wasn't happy with my own life, it felt like somehow my life was stagnant and everyone else was moving forward. Wow, even just reading this I can see the lies I believed. Everything felt like a struggle and no matter how hard I tried to change things and prayed, it seemed to stayed the same.
Over my life, I can look back and see how the things that didn't work out were really huge blessings in disguise and bigger and better things were to come. When starting to write this post, a bunch of past examples popped into my head and I am actually really happy they didn't work out like I planned.
Some things that didn't work out like I expected:
⭐ In 9th grade I tried out for my Highschool cheerleading team and didn't make it. I was devastated and cried for a day. I cheered competitively for 3 years then I tried out my senior year again and made varsity! Turns out I loved competitive cheer way more and am glad I didn't cheer for HS for 4 years!
⭐ After I graduated, I thought I would move to NYC and become the next Whitney Port from The City and be an editor at Teen Vogue or work as a buyer for a major fashion label. Turns out I realized I love living on the coast to much and hate cold weather ha!
⭐ I thought my first boyfriend and I were going to get married. Looking back, I am so grateful we broke up. He was a major jerk and we didn't want the same things in life.
⭐ All the jobs I applied to after college until now and was told no. Looking back, the jobs I did get aligned perfect with my personality, grew me and pushed me to the next step in life.
⭐ Not being married in my 20's. This one is still something I have had a hard time with. I never imagined I would be single in my early 30's and had to let go of big expectations and the way I planed my life to go. This is something I still don't have figured out and am in the "thick of it". If you feel this way about being married by a certain age, know your not alone.
⭐ Being in quarantine in 2020. Pretty sure everyone is on the same page with this ha! Maybe it could have been predicted but I am sure no one was expecting or wanting it to happen.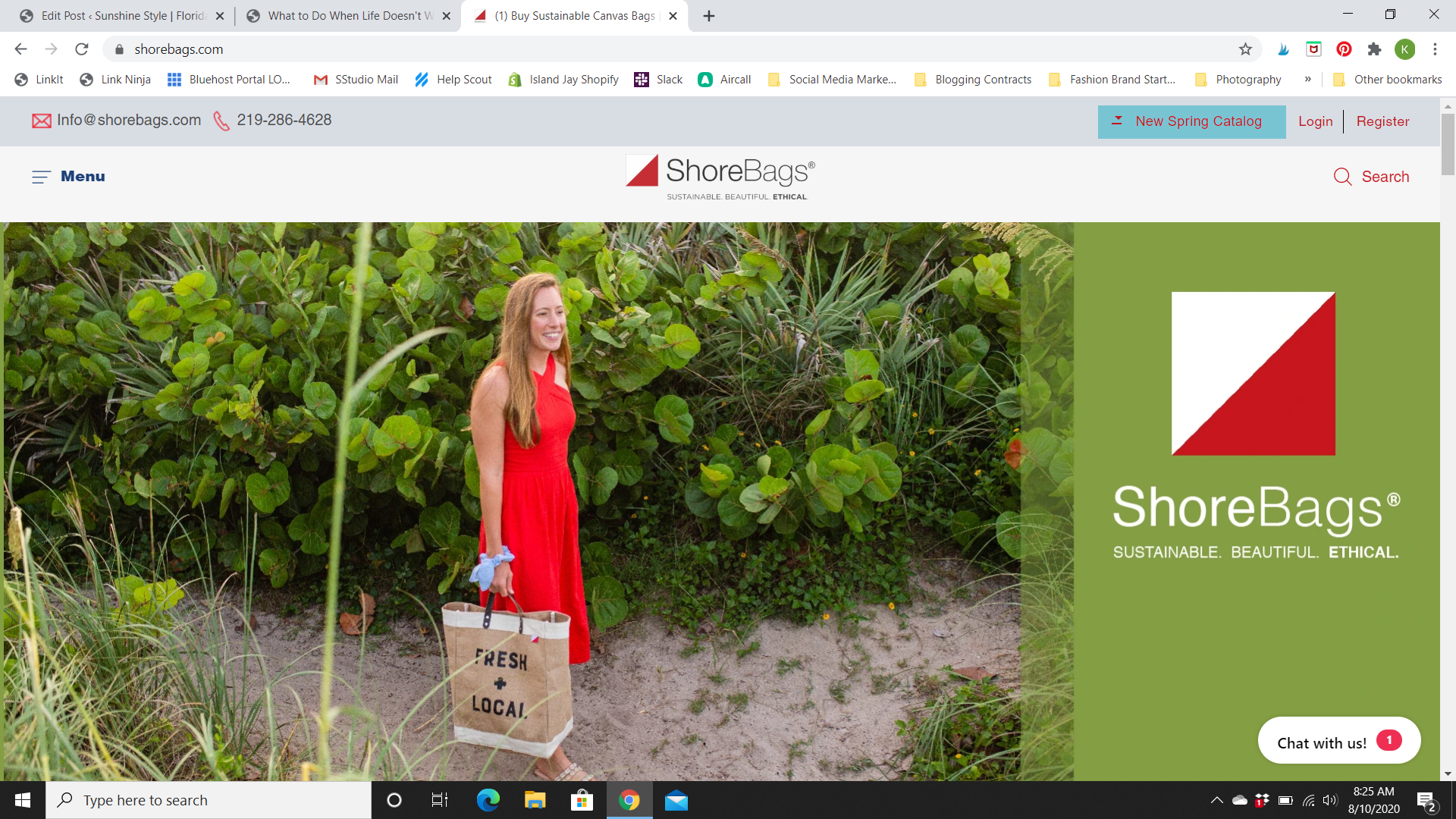 Two Years Later
Fast forward two years, I work at a job I love for an e-commerce website called Island Jay which sells beach apparel (so me), I stared my own photography businesses called The Sunshine Studio, have been able to shoot for some brands and I just landed my first major client!
The photo above was a photo I styled for Shore Bags and it's so fun to see yourself on the first page of their website! During that weird season, I still blogged on here and have started selling handmade scrunchies! I wish I could have told myself 2 years ago where I would be now because I never would have believed it.
Going through that hard season really made me realize to be grateful for what I did have, pushed me to try for bigger adventures like starting my own businesses and I had to trust God more with my life and know that He really cares about the little details of my life. The hard season was worth it all. I am doing things I have been dreaming of for years.
Be Grateful for What you DO Have
Gratitude can go a long way. It's super easy to reflect on what you don't have but there is so much you do have if you look hard enough. Bring single I have plenty of time to dedicate to whatever I want. I also am super healthy, have the best family ever, get to eat lots of tasty food and God has provided small opportunities along the way to get to where I want to go.
Be Willing to Change and Make Changes
Wow, this is the one area I would encourage you to really chase after if you feel stuck or want your life to head in a different direction. I know God helps us along the way but we do need to take action and baby steps to get to where we want to go.
God gave me the idea to start The Sunshine Studio 6 months into substitute teaching and I sat on the idea for almost an entire year. There was so much fear and I was afraid of failure. My life might have changed faster if I stepped out in faith. I read books, stepped out of my comfort zone constantly and kept pushing myself even when I didn't see a finish line.
Know God Has a Perfect Plan Just for You
There's a book in my room by Rachael Cruz (Dave Ramsey's daughter) that is called, "Love Your Life Not Theirs". It has been sitting on my, "junk bean bag chair for months" and last week I used it to prop up my phone to make a new Instagram reel and though its such a good reminder. Pretty sure that was God getting my attention saying, "Katie you need to hear this!" Your life might looks completely different than someone else's but that's the great part. God really does have unique and special plans for each one of us. Know he cares about your dreams, hopes and desires!
For I know the plans I have for you," declares the Lord, "plans to prosper you and not to harm you, plans to give you hope and a future.
Lots of Sunshine,
Katie