Hello August and end-of-summer sales! I am loving the sales going on. My latest finds include a bright swimsuit on sale, the new product I just released, a cute summer transition dress and a fun citrus print skirt!
Wow guys, August 3rd already?! Seems like I just blinked and it went from quarantine to fall clothes hitting the shelves, hurricane warnings along the entire East Coast of the US and looking forward to Trey Kennedy's new "Girls During Fall Be Like" video to release. Did anyone else tune into his 202 Hindsight Live Event this past Weds?! I went to a friends to watch it and had a blast! Before COVID hit, I was planning to see him live on his Tour for my Birthday in April. My plans didn't work out…but did anyone's for 2020 ha?!
We are currently in a "hurricane watch" over here until Monday morning around 2 AM when the hurricane will be creeping up to Central Florida. If anyone is affected by this, know I am praying for you! I'm not to concerned but there's always the question, "will we loose power or not? Will it flood if it slows down and sit's on top of Florida for days?!". If we do loose power aka precious air conditioning, Monday will be a no work for me day! I'm trying to get as much blog work done today justttt in case! Then my mom and I are going to the beach tonight with some machine that measures the wind mph haha! Exciting stuff.
Just in case you missed it, I launched Sunshine Style handmade hair scrunchies last week! I have been so excited to release them for weeks now. It feels like a dream come true and I appreciate ALL of your support! Blue was the most most popular color by you all on Instagram but somehow pink has now raised to the top as the new favorite! There are still limited quantities of blue, pink and yellow available here! Be on the lookout on Tuesday for my next release!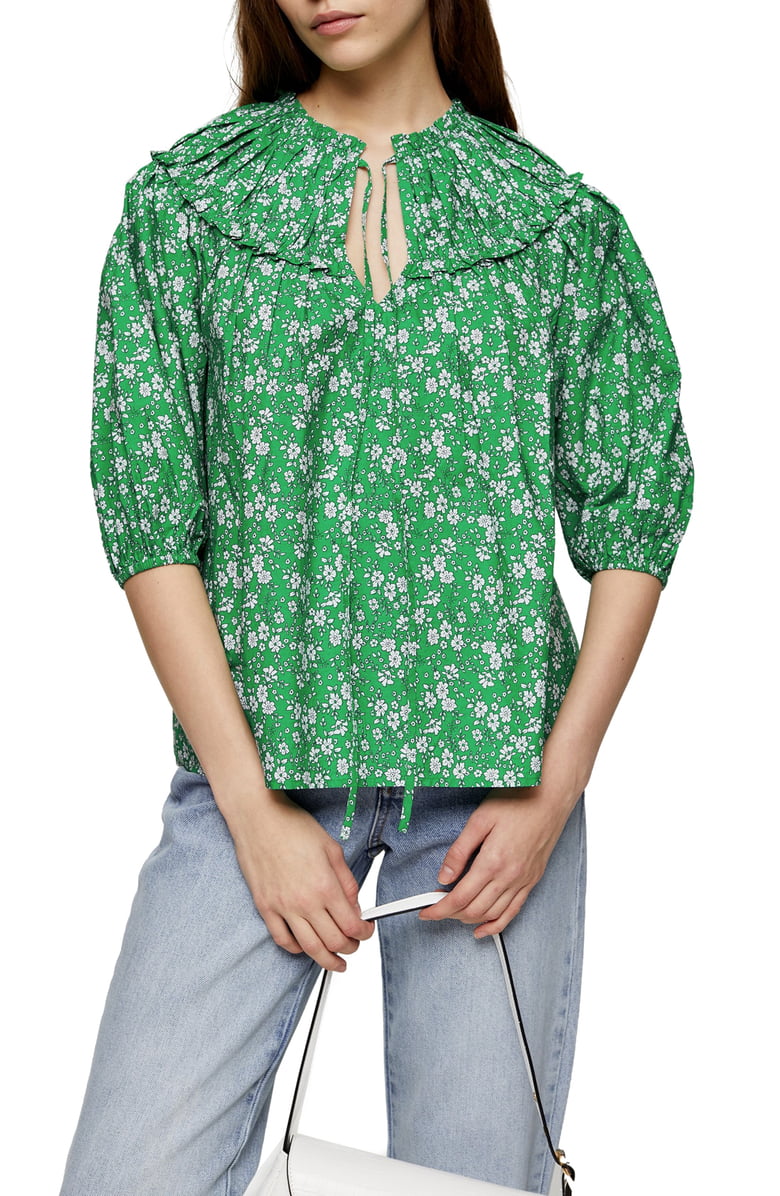 Absolutely LOVE this green top! You know when you always wear the same colors and you want to incorporate more colors? Well green is it for me. This makes the best transition top from summer to fall with it's florals and evergreen color! I would wear it with white shirts or jeans and loafers!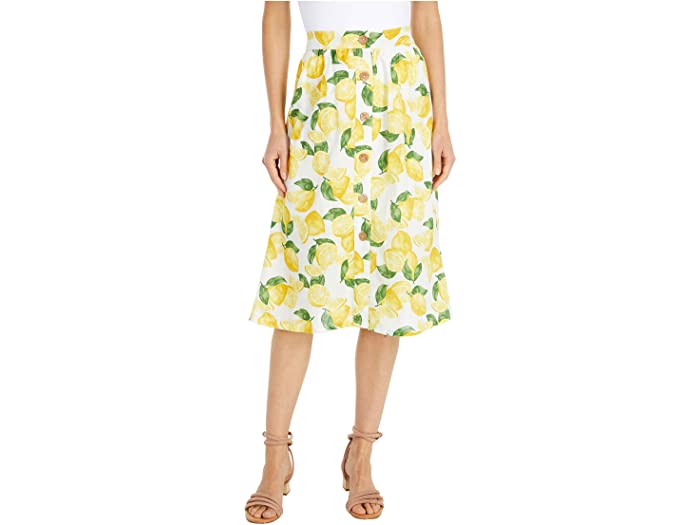 Anything with lemon or citrus prints and I am down! I love the ease of this and it's lightweight to style with a white tank top t-shirt for warm summer days. This price point is a little steeper than I would like but they do have free shipping!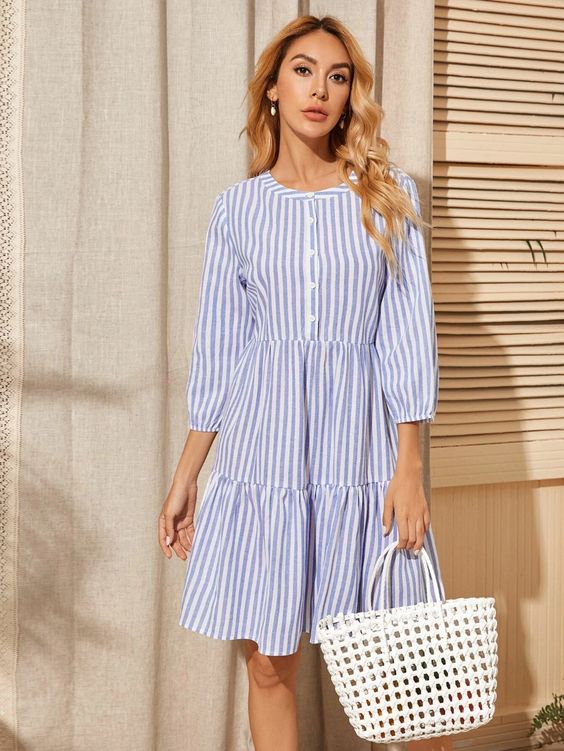 I am such a sucker for blue and white stripes! If you remember, I had ordered a few items from Shein and it's not the highest quality by any means but the price point of their clothes are perfect if you are on a tight budget. This dress is one of their super affordable and rare classic pieces! It's no where near fall temps here but in the blogging and retail world, fall seems to creep up before we know it. These 3/4 sleeves are my idea of a "fall dress" ha!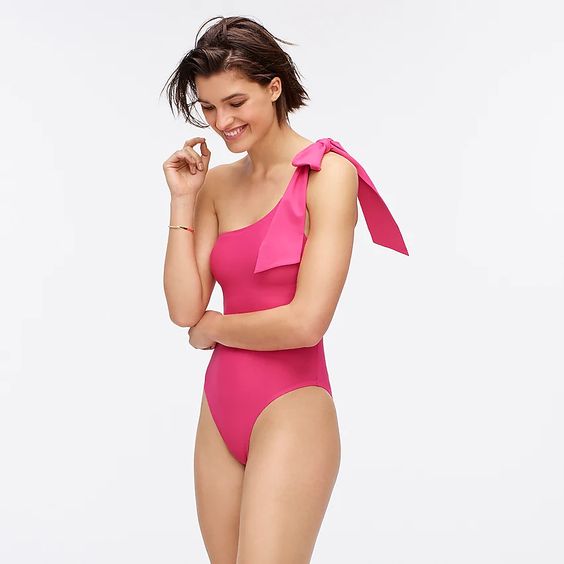 J.Crew is having amazing sales for the end of summer. Most items are 50-70% off and final sale. The final sale words can be a bit scary but if you read the reviews (I sometimes will read them for 5-10 mins in detail to figure out my size) you almost cannot order the wrong size. This pink swimsuit is under $50 with the code SHOPSALE and really a great price for quality swimwear! Do what I do. Save the suit till next year and when you pull it out, it feels like Christmas!
Lots of Sunshine,
Katie