Hey friend! Starting the week off right with a few tops that you can ease into fall with (I say that very lightly), a Florida based stationary brand, some citrus pajamas and the towel you will want to take on every vacation!
Whose ready to take on a new week?! I know I am. This weekend I spent it completely social media free. Besides a quick Facebook scroll. I help manage Island Jay's Facebook page for work and use it for business stuff and check it often, so I got sucked in for 5 minutes HA!
I'm not sure if it's COVID related or turning 30 but I've had to really limit myself on social media or I just feel completely defeated/sad and this weird left behind feeling every time I go on. So many marriages, engagements, babies, new houses and it's better for my overall happiness to find joy in my own life and not worry what others are doing. During the week I love using social to it to promote blog posts, chat with you all and I do get really inspired by it! Sometimes though I just need a break!
If you follow me on Instagram or my email list, you know I am so excited to release my handmade bow scrunchies tomorrow, Tuesday, 7/28 at 9AM EST! I've been working hard behind the scenes and it just makes me so excited that your so excited! Be sure to check back tomorrow with a post about where to buy the scrunchies and some inspiration behind it!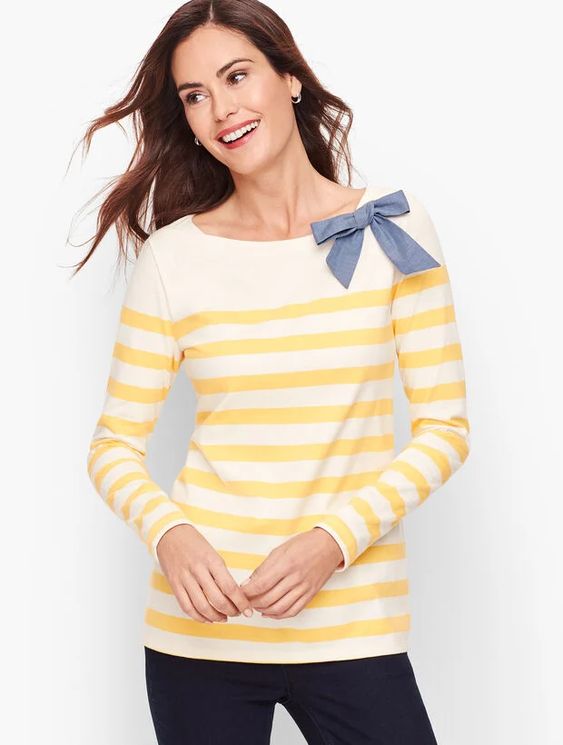 How fun is the giant bow?! Sunday I ran to Talbots and LOFT with my mom and picked this cute shirt up for $16!!! They are having a sale where you can get 60% off if you buy 3 or more items. I sized up to a Medium so I can roll up the sleeves and wear it with denim shorts at the beach or white jeans when it cools down (most likely in 2021 ha!).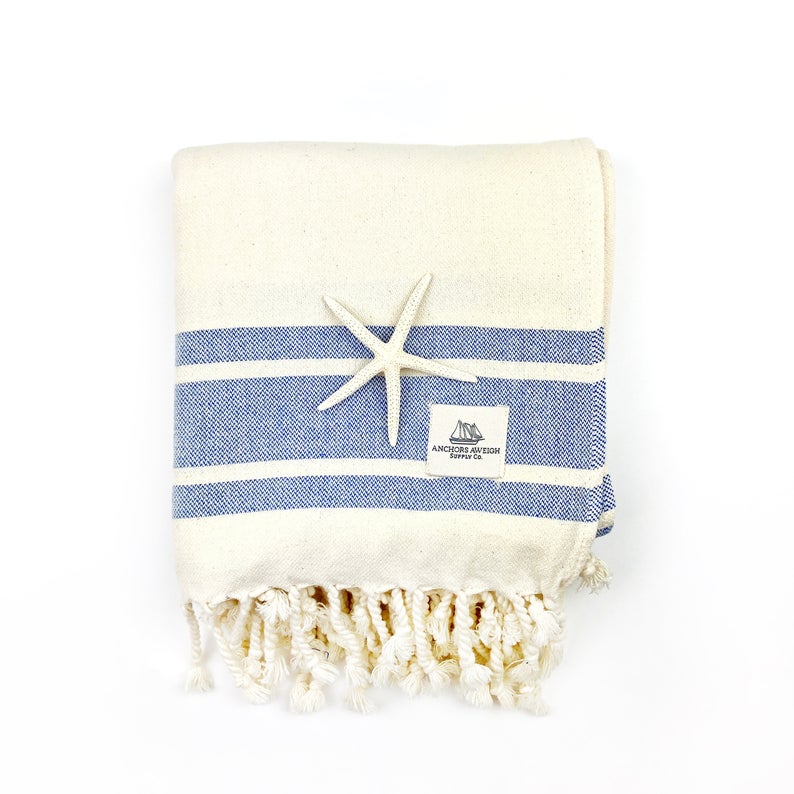 Last week I shared some of my favorite small businesses. There are SO many businesses that I love, it was hard to narrow it down. When I first started blogging, Nagehan, reached out to me and sent me some of her turkish towels. Let's just say they are amazing! Her business is female owned and she sells only sustainable and ethically made products! This towel is perfect for beach trips, pool days and picnics.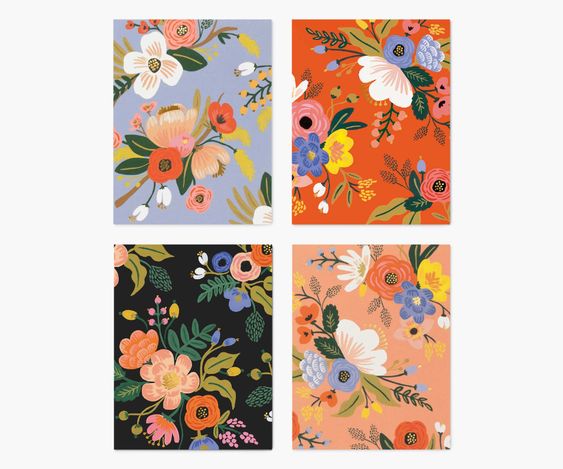 Funny story. I ordered this fun card set along with a gift for a friend from Rifle a few weeks back so I could get a free beach ball with their pretty illustrated pattern. When the order didn't come with the beach ball I was so disappointed but then I reached out, they ended up sending me one!
Did you know that Rifle Paper Co. is based in Florida?! These are perfect for last minute gifts, parties and thank you's! I always keep a box of blank cards on hands and never have to run to the store in a panic.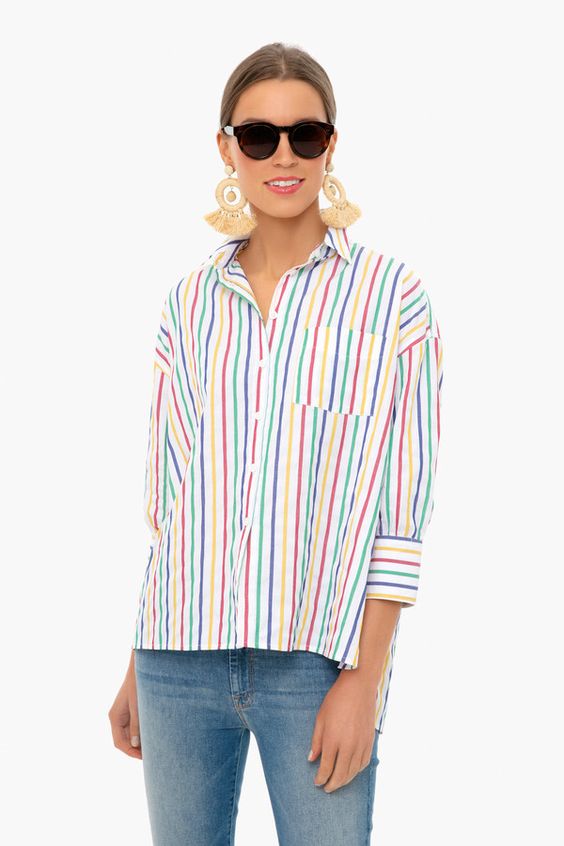 Major stripes vibes over here! Such a fun vintage inspired colorful striped shirt! I love all the colors and actually just ordered it to wear into fall. I say that super "lightly" since our fall won't actually hit until Jan 2021 ha! This will style super easy with white shorts and sandals or jean shorts it the summer and white jeans in the fall!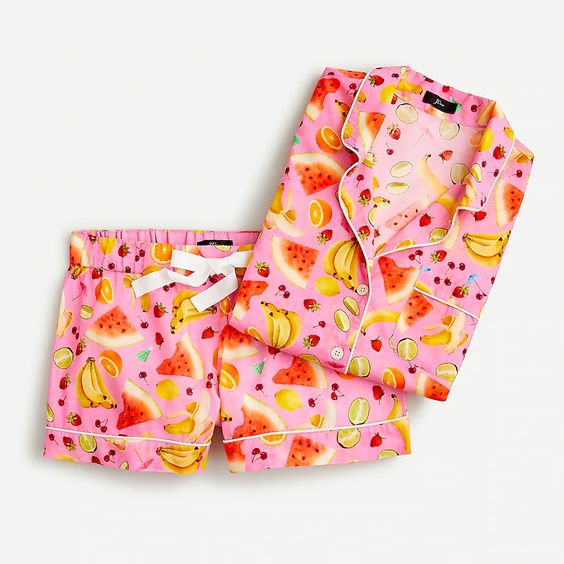 This set is pretty much way out of my prince range and more than I would ever want to pay for pajamas but I just had to share! Sometimes it's just fun to "window shop". I think the print is adorable! The Edie Parker collection is filled with fun citrus prints and colors!!! Pretty much want everything because it's so fun!
Lots of Sunshine,
Katie