Happy Monday!!! The heat is here which means dress and sandal season is in full swing. I am here to remind you that you can still dress cute even when it's hot out! Today on SSF you will find a lightweight summery top, my fav sandals on sale, a coastal inspired woven bag and a girly dress!
How was your weekend? I had the best social media free weekend! It wasn't until mid-afternoon on Sunday that I noticed I hadn't even checked Instagram and was hours since I last checked my cell phone. During the work week I am always glued to my phone and need to use it often for work, so it's a nice welcome break to be without it! Saturday my BFF and I planed an entire beach day and within an hour a huge storm hit. We got caught in the best summer storm and swam in the ocean with one other crazy family who wanted to wait out the storm like us.
Sunday was a full work day for me. I spent the morning shooting a bunch of product photos for a client. It's one of my first "big" jobs and am so grateful for the opportunity. I've been working towards this goal and have been praying specifically for photography clients exactly like this! I keep reminding myself this is a great place to be at and to remember that God had my back when just last year at this time I was working at a minimum wage job I hated (and really discouraged). This week and last was spent taking 20+ photos with different models and backgrounds! It really pushes me out of my comfort zone and I wait to share with you all! If you are interested, follow along with my photography work here.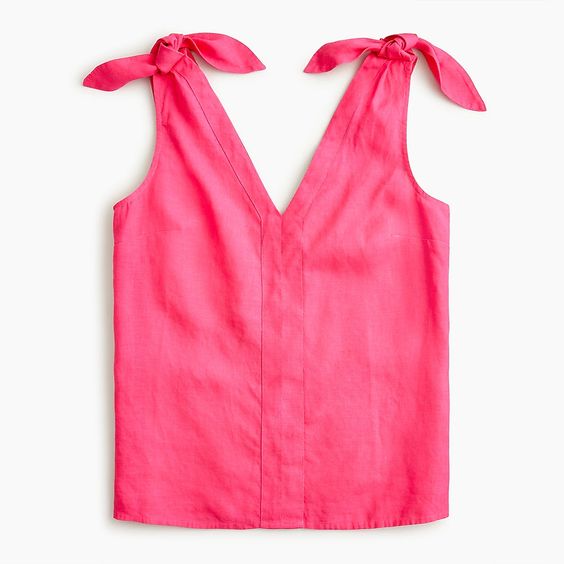 LOVEEEE this top. It's linen so it's really lightweight. I would style it with a pair of high-waisted white shorts, a straw bag, earrings and sandals for a summer lunch with friends or running errands.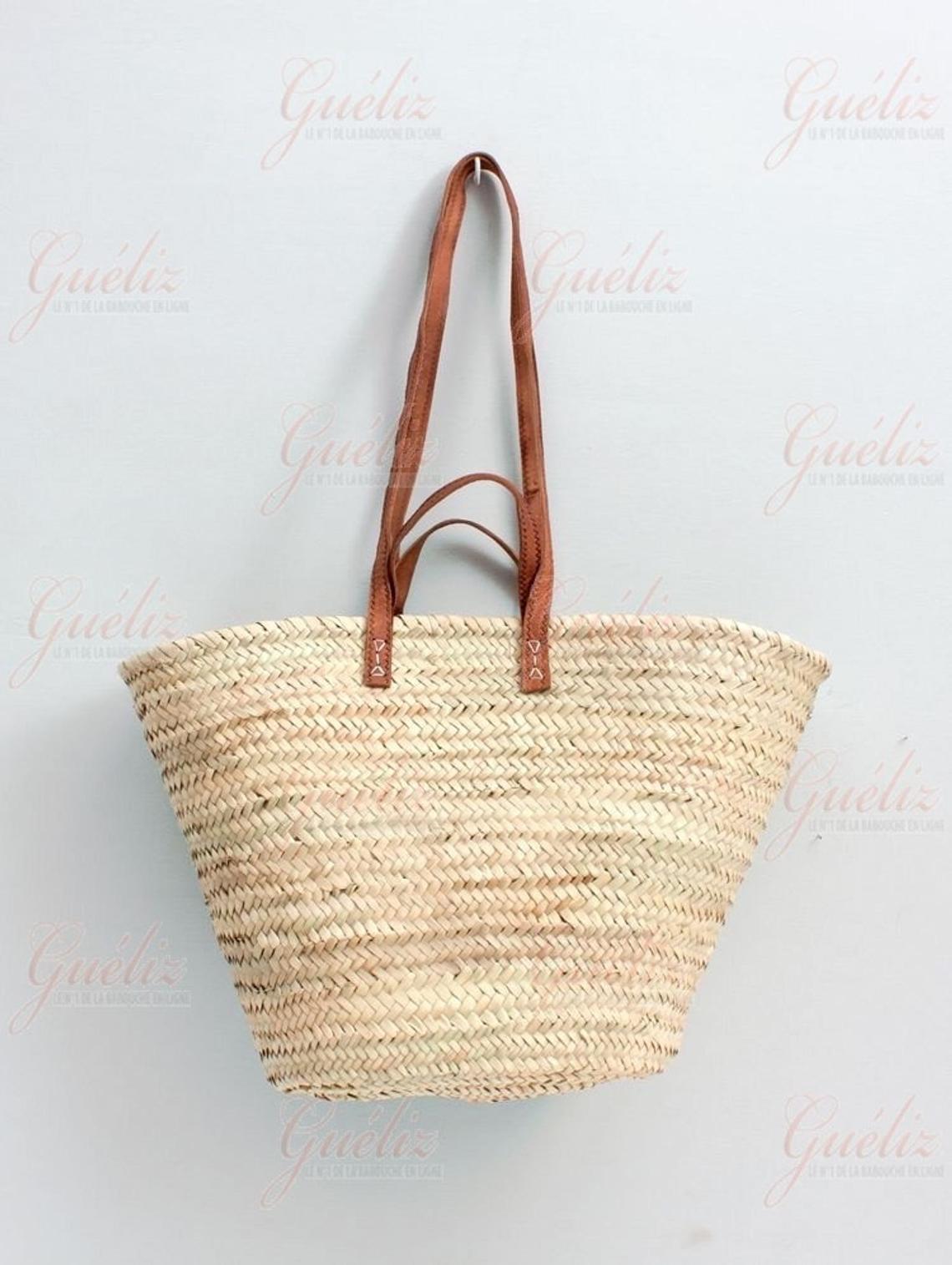 Beach bags are my most used accessory besides earrings in the summer. Every time I go the beach, my favorite straw beach bag is always in tote. It holds my towel, a 60oz water bottle and my backpack that's filled with all my essentials like hair ties, sunscreen and food. The handles on this bag are leather which hold up really well, especially when carrying things like water to stay hydrated!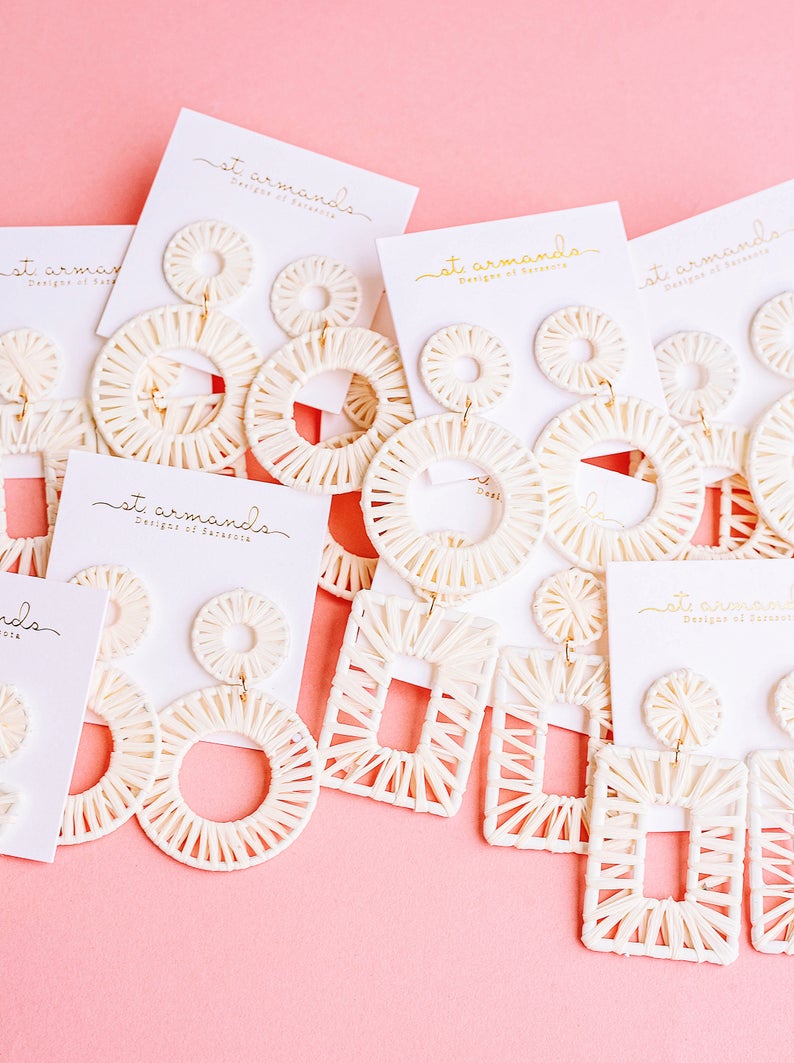 If you know me, you know I love a good statement earring. How fun are these raffia circle and square shaped earrings?! I love the light ivory color and would wear them with sundresses!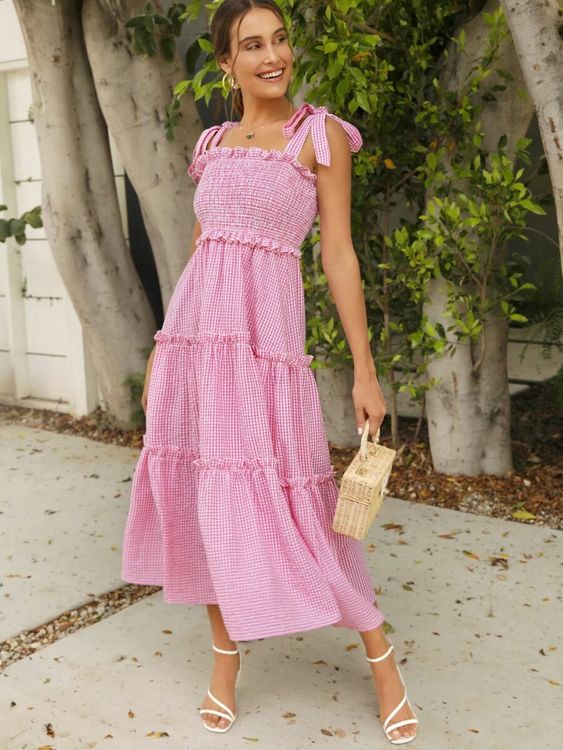 Tonight I ordered this gingham print after looking at it online for a few days. It's from Shein which is one of those Chinese websites. Once it arrives (hopefully on time) I will give a review of the quality and how quick it arrives! The reviews were all great which gives me hope. The tie straps are really what sold me!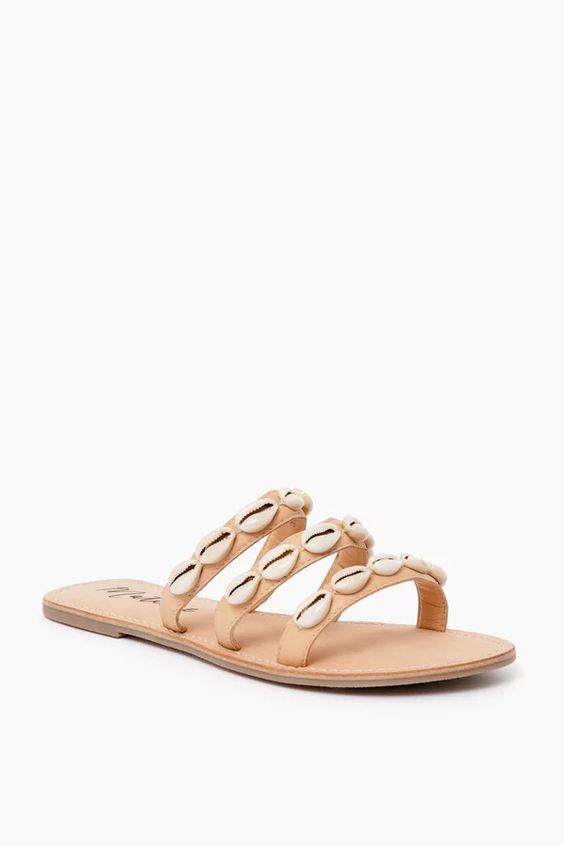 Meet my favorite summer sandal. Anything with a shell on it screams summer! You can see how I styled them with a classic dress here! If you have any beach or coastal trips planned, these would work perfect for a summer vacation shoe! They are on sale for only $39.99. If you order them, size up – they do run small. I ordered a 10 and they just fit.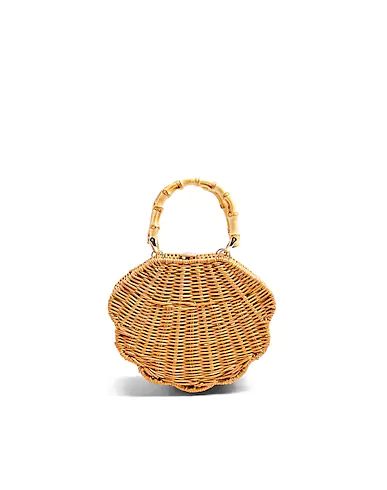 Ah, I am obsessed with this bag! The bamboo handle is my favorite part! It's tropical, coastal preppy and girly all in one. Wear this with all your beachy and nautical inspired outfits!
Lots of Sunshine,
Katie