During my Christmas break (#teacherperks), my sister, our mutual friend and I took a girls trip to Tallahassee for 3 days. I went to college at Florida State and I have always wanted to go back to walk campus during the winter and explore all of my favorite parks. Cold weather and Tally are like BFF's. There's true seasons there and it looks more like Georgia or the Carolina's than Florida. You truly have to experience it to understand!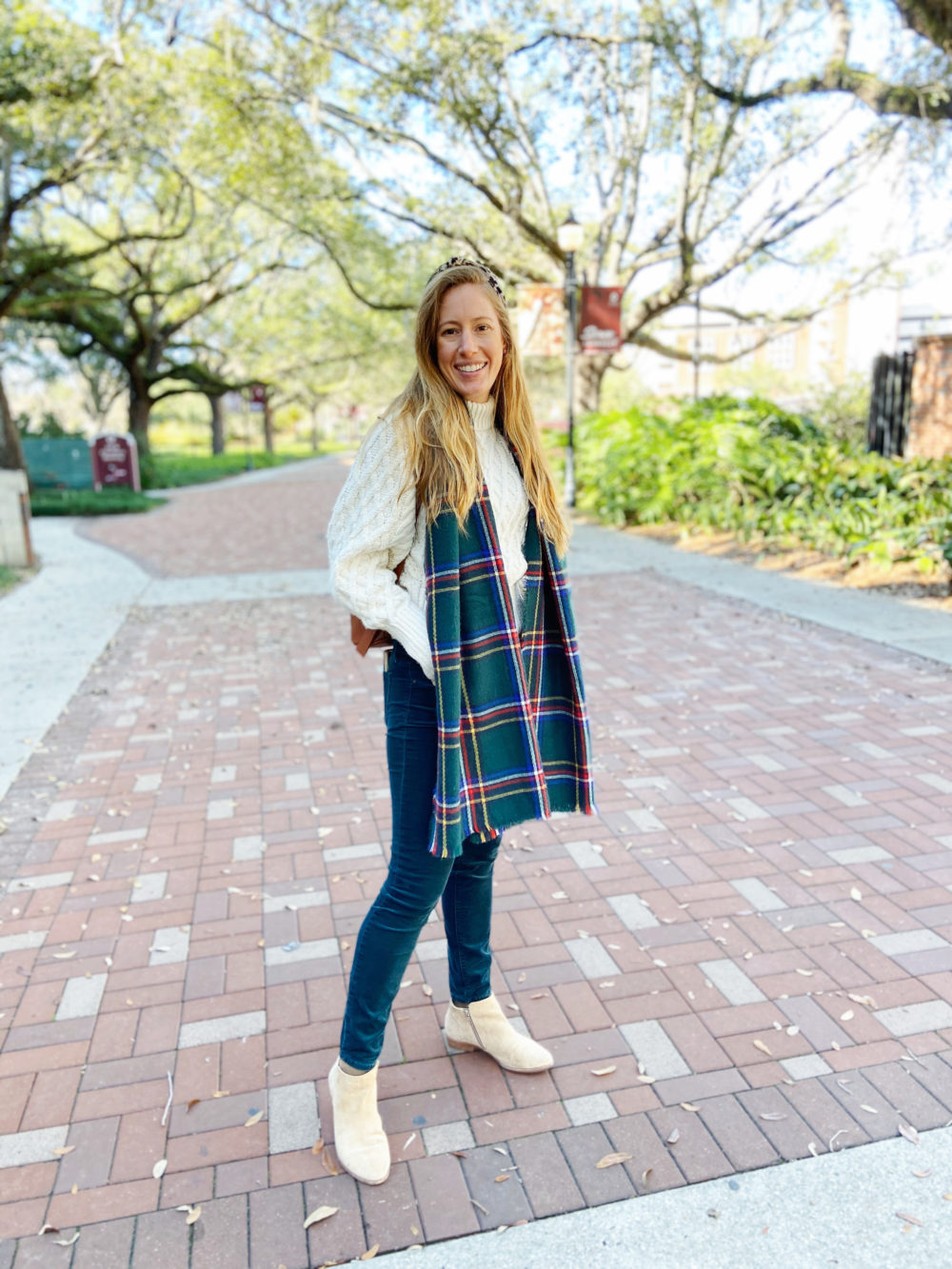 There's been this silly dream of mine travel to Tallahassee one day with my husband/fiance and show him the campus and tell him about my school experience (the good AND the bad…there was tons of growth and bad times in the beginning but that's a whole other story for another day). And well since that hasn't happened yet…I thought it was about time to go on my own and see how much campus has changed!
Oh my gosh has campus changed! FSU is like a giant community. Walking is easier than driving and everything is located inside this massive circle aka campus. There's dorms, classrooms, huge buildings, the famous Westscott fountain, sorority and frat houses, a giant gym called the Leach and restaurant's all within 30 walking minutes of each other. The entire campus looks pretty similar but what now surrounds it is all completely different.
When I moved away, there was word that a Whole Foods was coming and that was a huge deal! I remembered eating on campus at Chili's felt like a luxury! Now there's Earthfare, Wholefoods, Lululemon, Francesca's, Urban Outfitters (legit a 5 min walk from campus), a billion more restaurants, and truly anything you could dream of within 20 minutes of each other. Like where was all of this when I went to FSU?! These kids have it made now!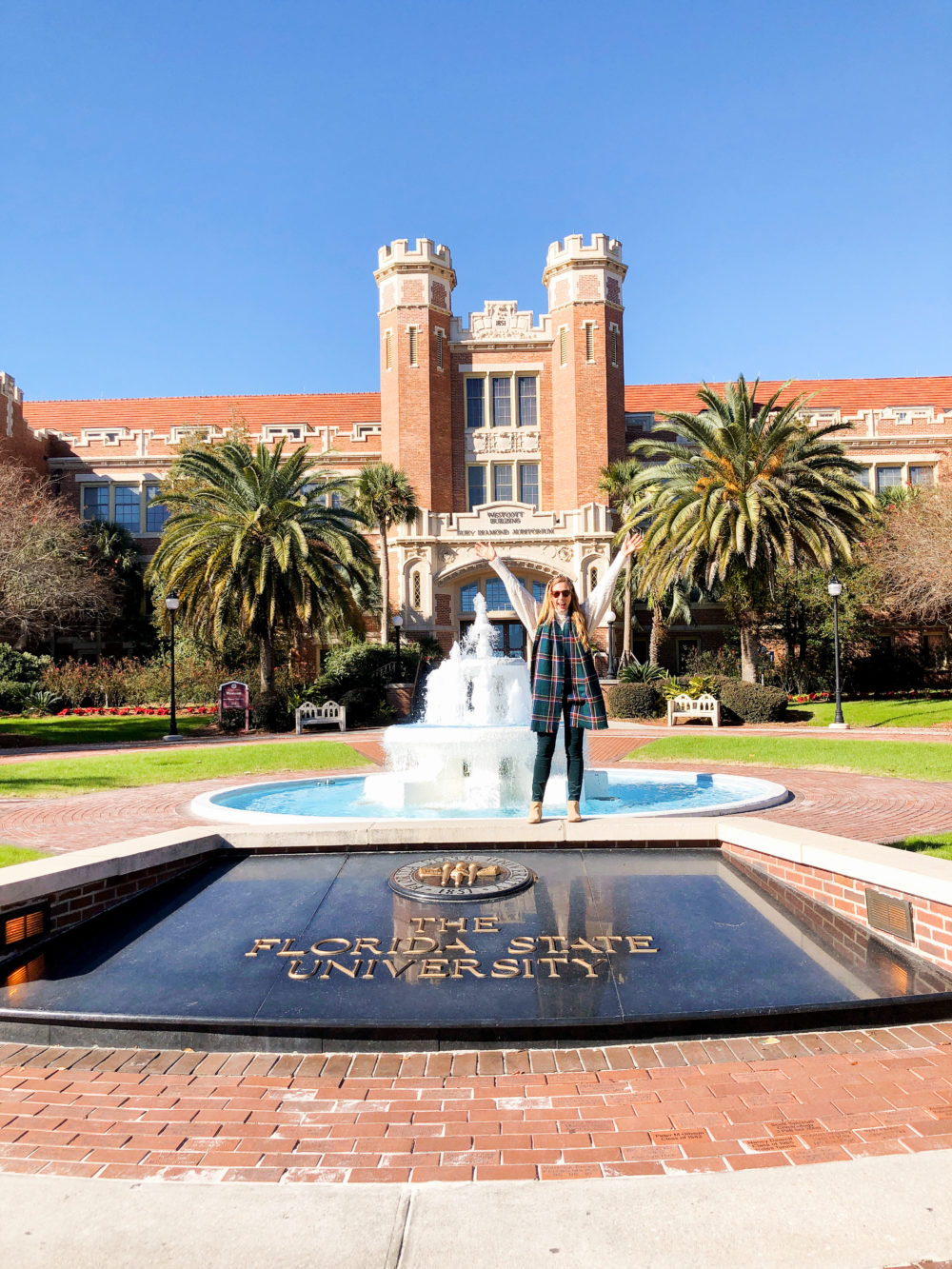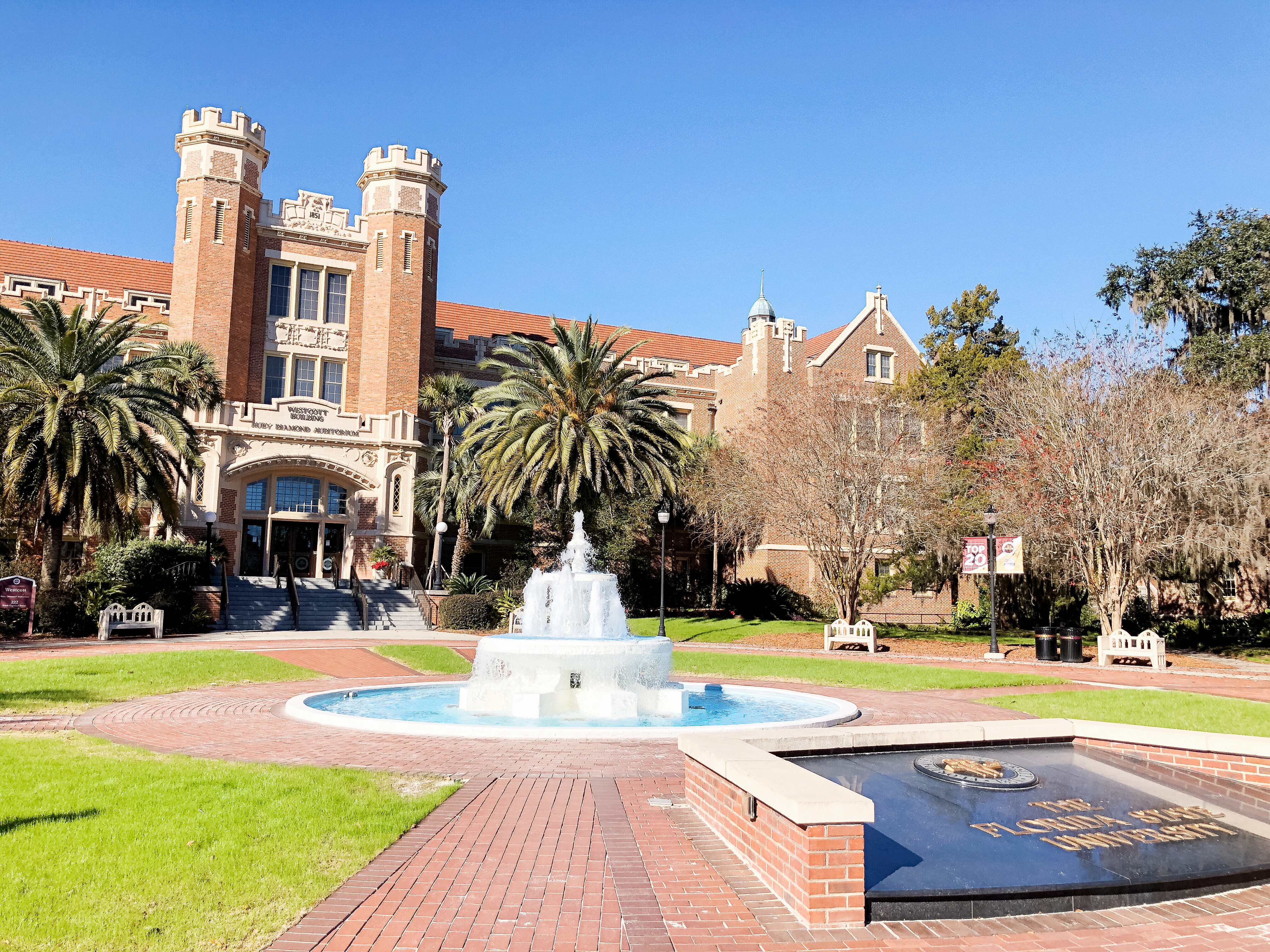 Where to Stay
When I booked my trip, I decided an Airbnb was our best bet. Hotels are nice for quick trips but they lack the cozy feeling I long for when I am away from home. If I have a say, I will always pick to stay in a house over a hotel any day. It's so nice to come home after a day of exploring and be able to truly relax. After a little research, I legit found the cutest Southern house in Tallahassee that we were later told was also the oldest house in the neighborhood (and possibly Tallahassee). The owners treated it like a Bed and Breakfast, serving us fresh pumpkin bread, fruit and nuts in the AM and delivering hot water for tea, complete with a coffee bar. When we checked out, I was legit sad to leave and knew I'd be back to stay when I can live out my husband/fiance dream. Ya girl can dream, right?! 😜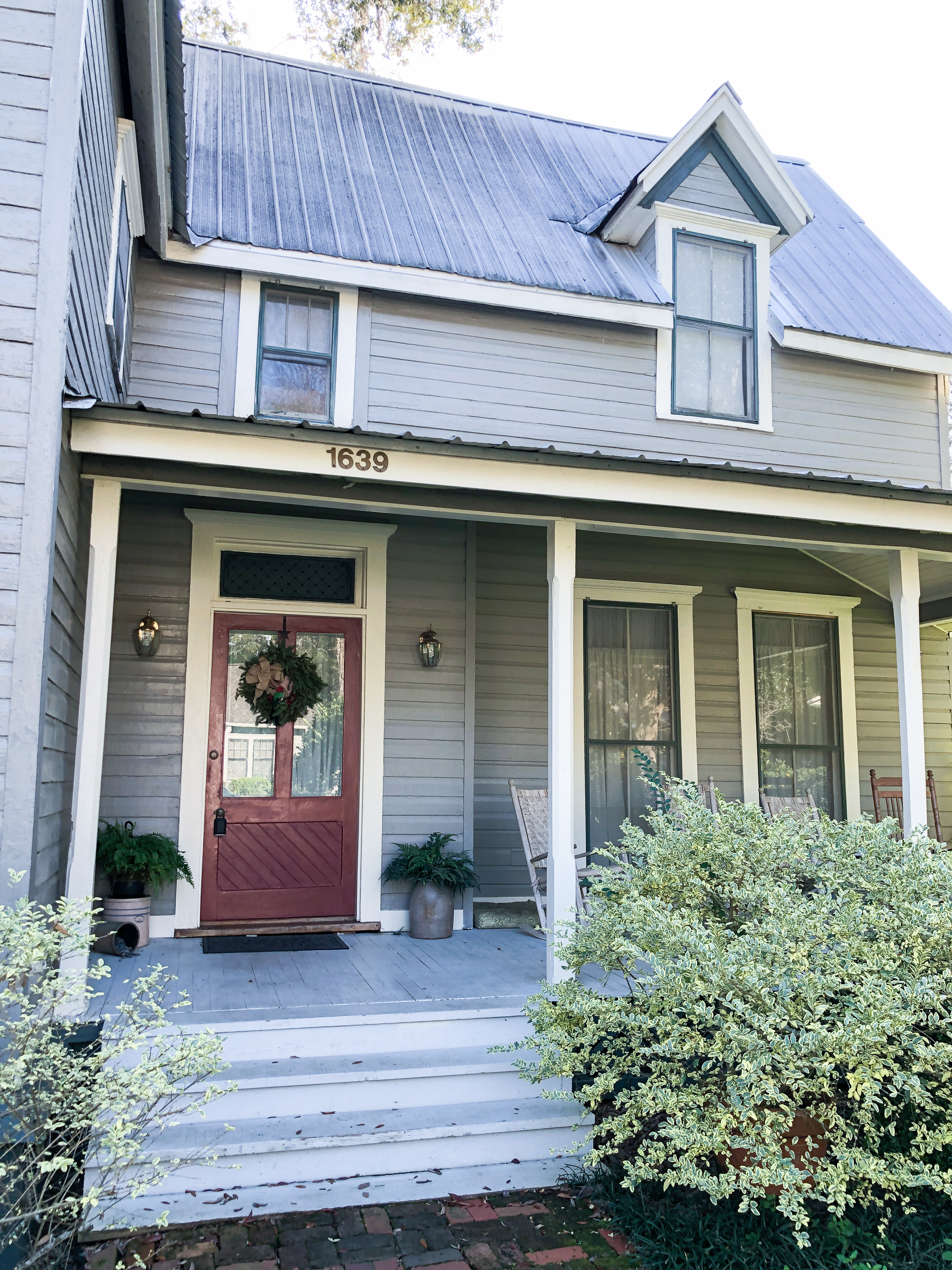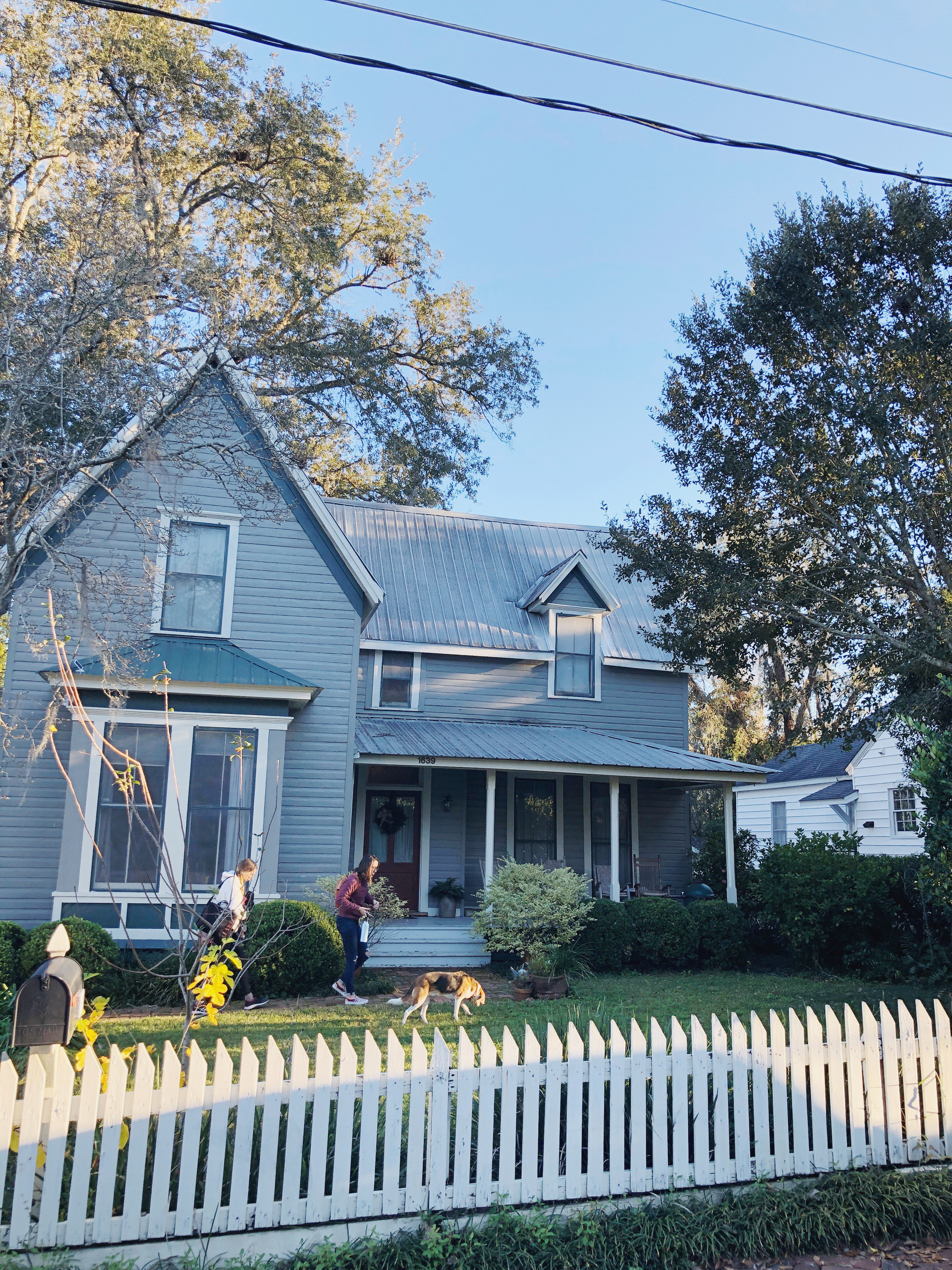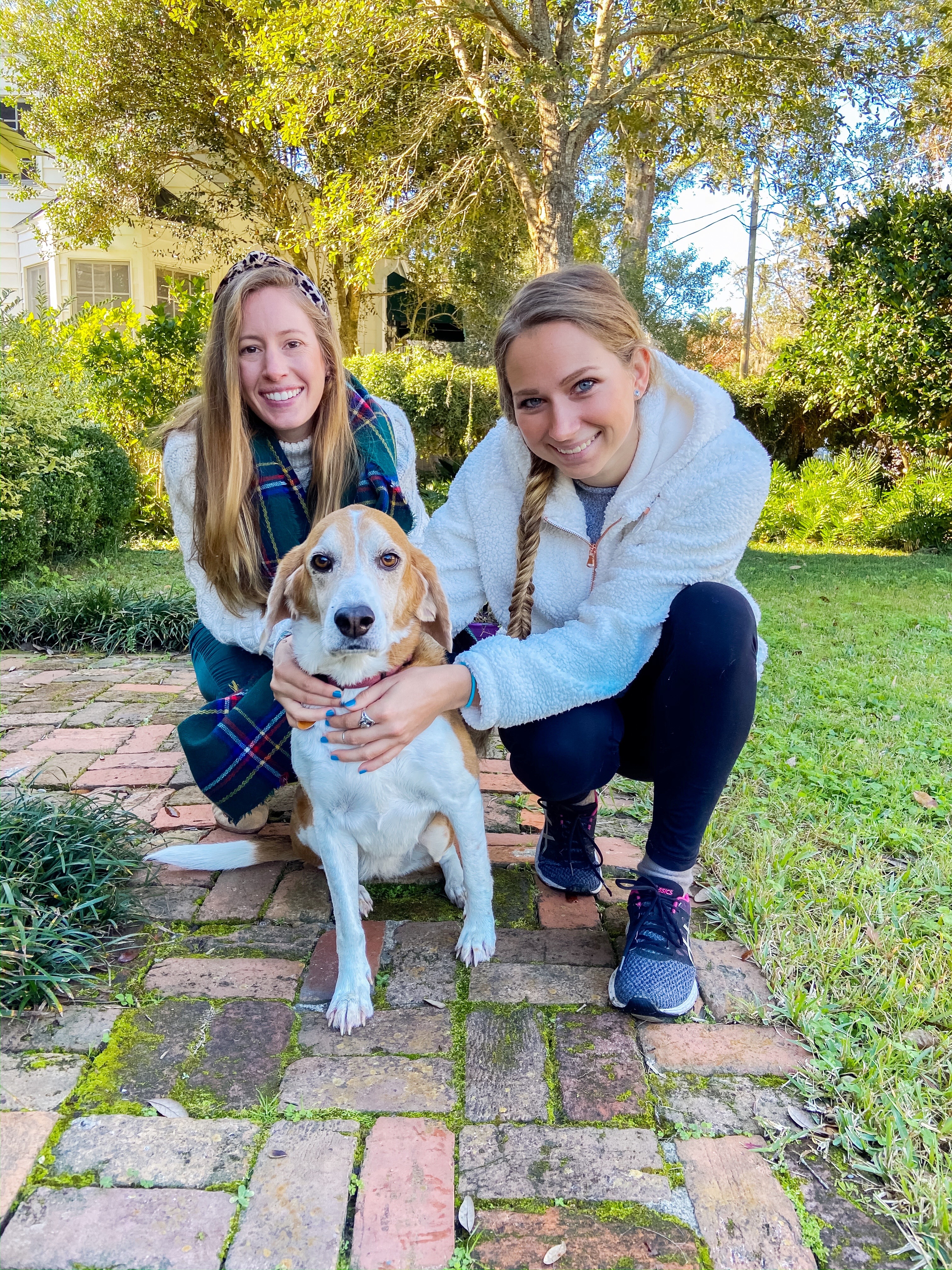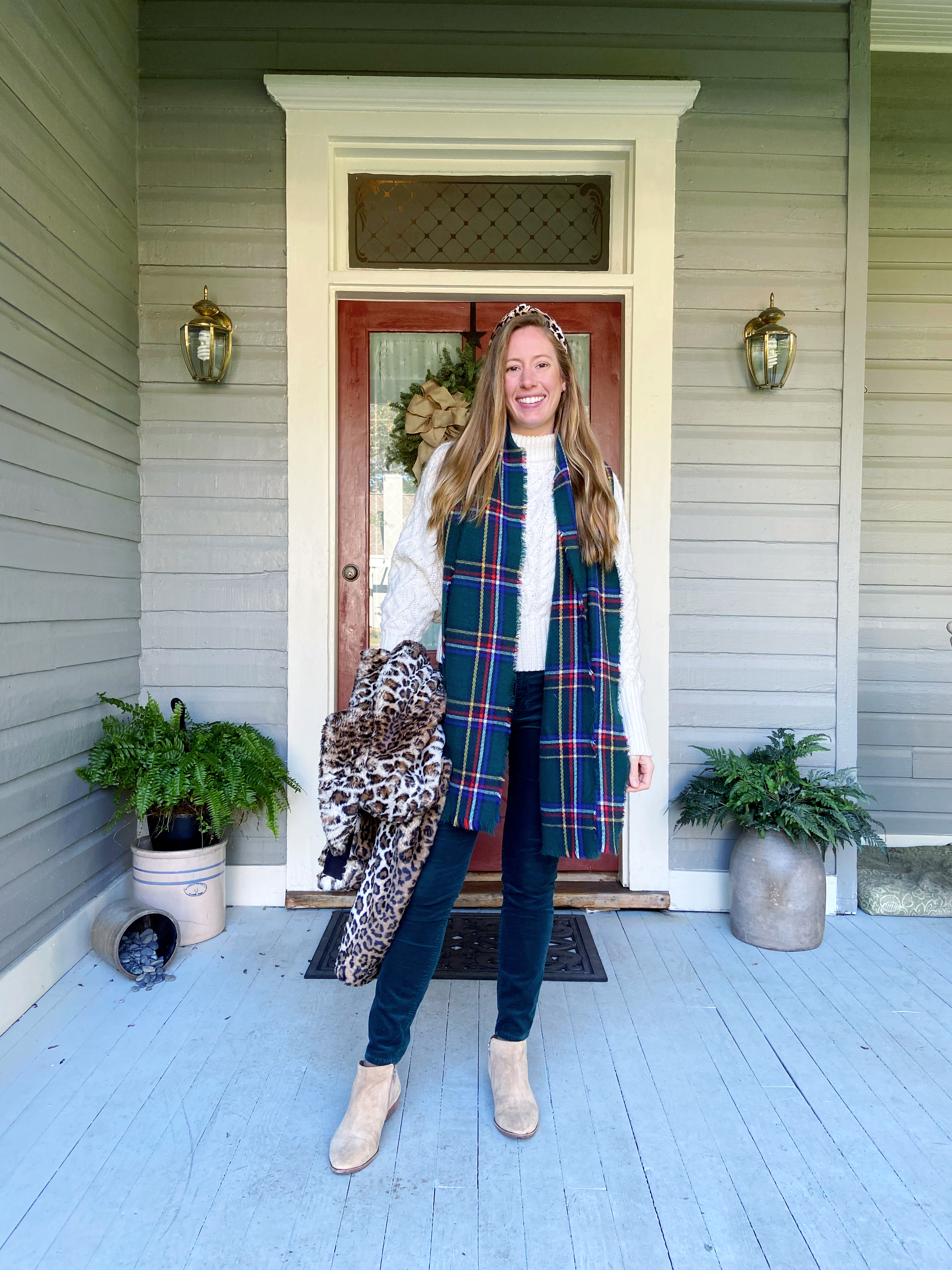 What I Wore in Tallahassee
When I travel, my favorite part is to get out and explore right away. We arrived the night before NYE and then decided to hit the ground running the next day since we were only in town for three days total. Two of those included traveling days. This is what I wore on NYE all day exploring parks, walking campus and celebrating the New Year at dinner.
I felt comfy and cozy all day. It warmed up quite a bit that I didn't end up needing my coat or scarf until after dark once we rested before heading to dinner. My new cable knit sweater kept me nice and warm and is seriously my new favorite winter sweater. I saved it especially for this trip and am so so happy it was cold enough to wear it! Look how sweet the house doggie was! Every time we would get home, he'd run out his doggie door to meet us! Such a sweet welcome home! Also, can we note the front porch made of dreams?! Next time I'd make it a point to spend more time sipping tea, watching the neighborhood kids and reading!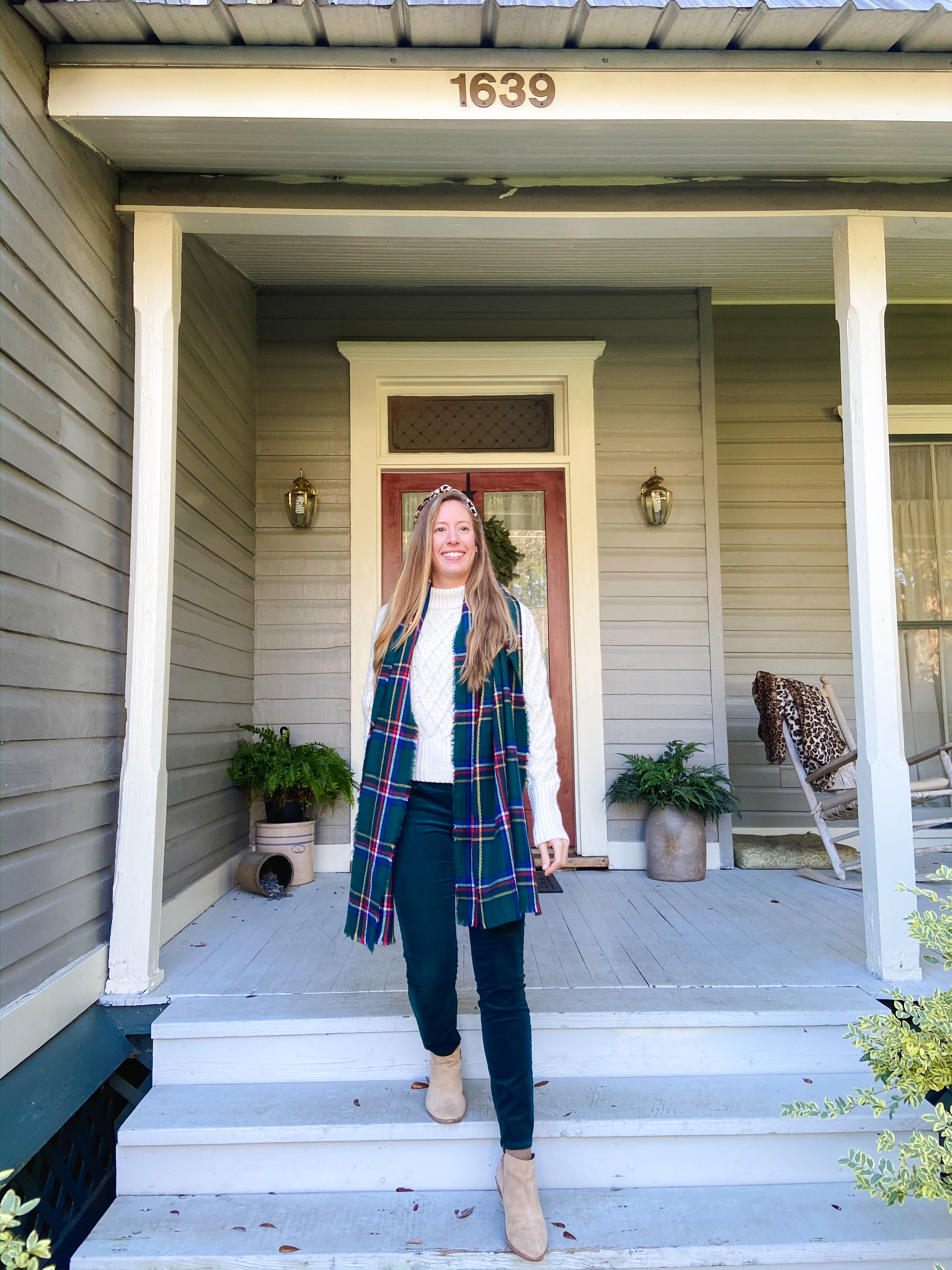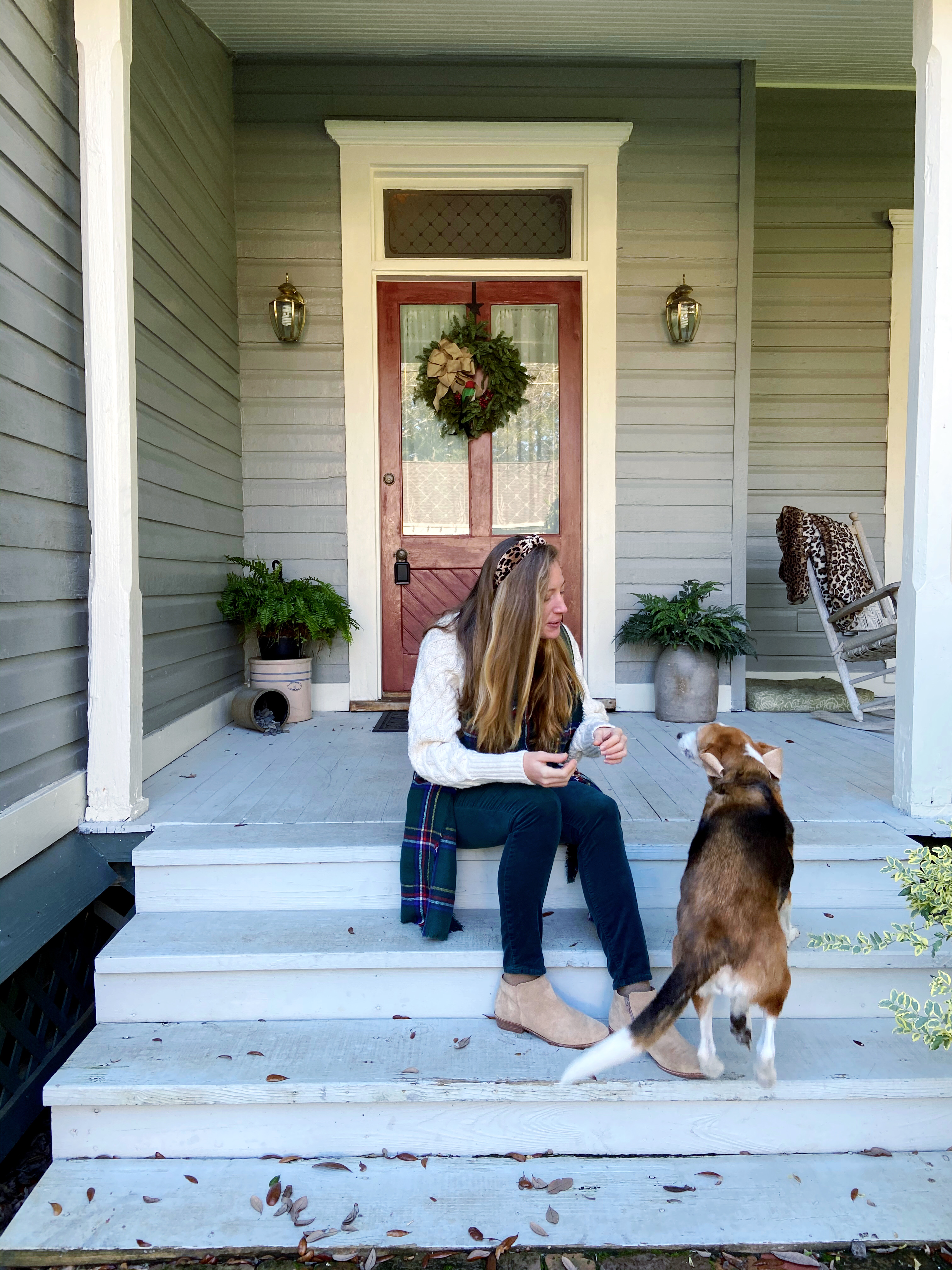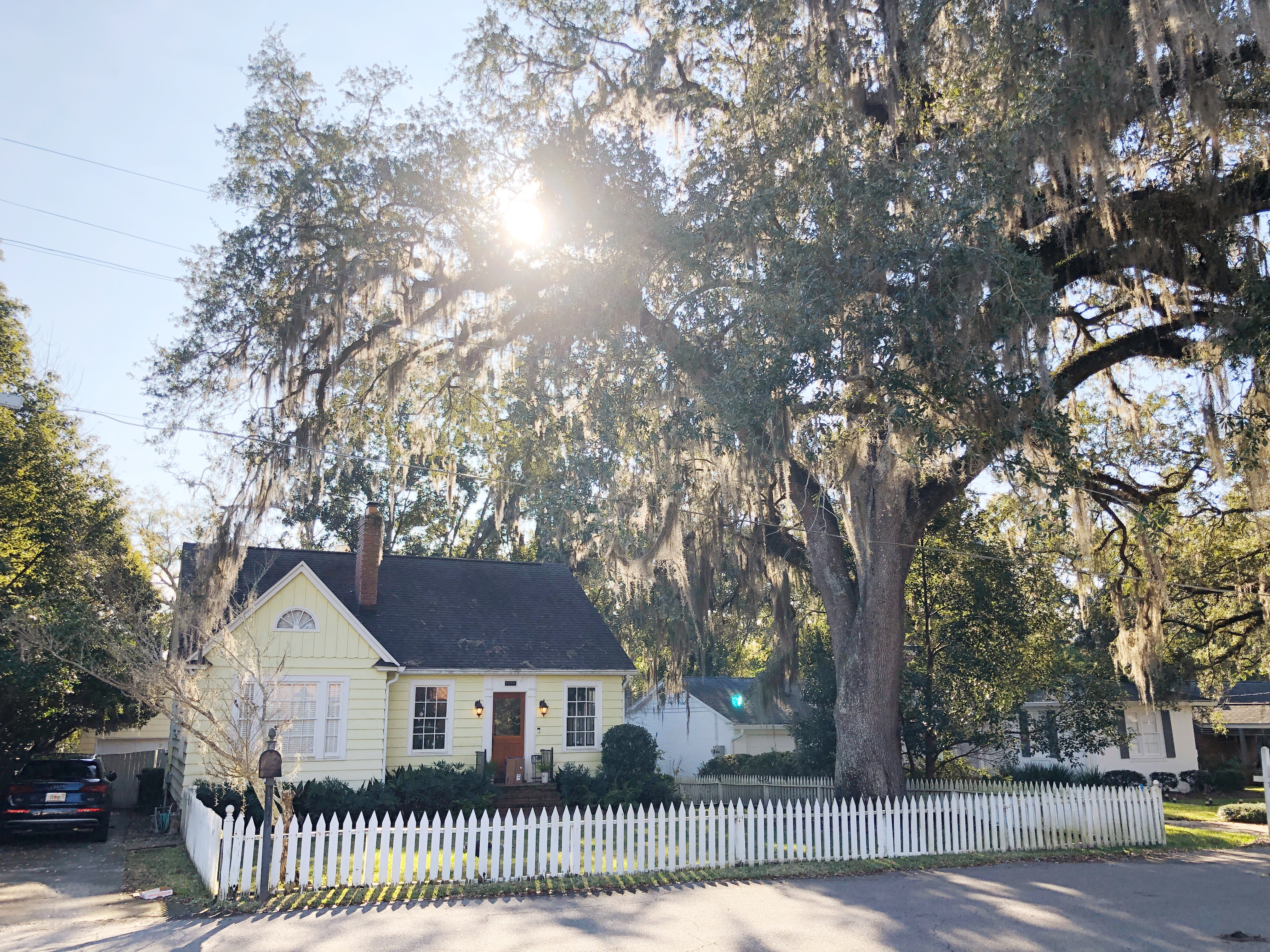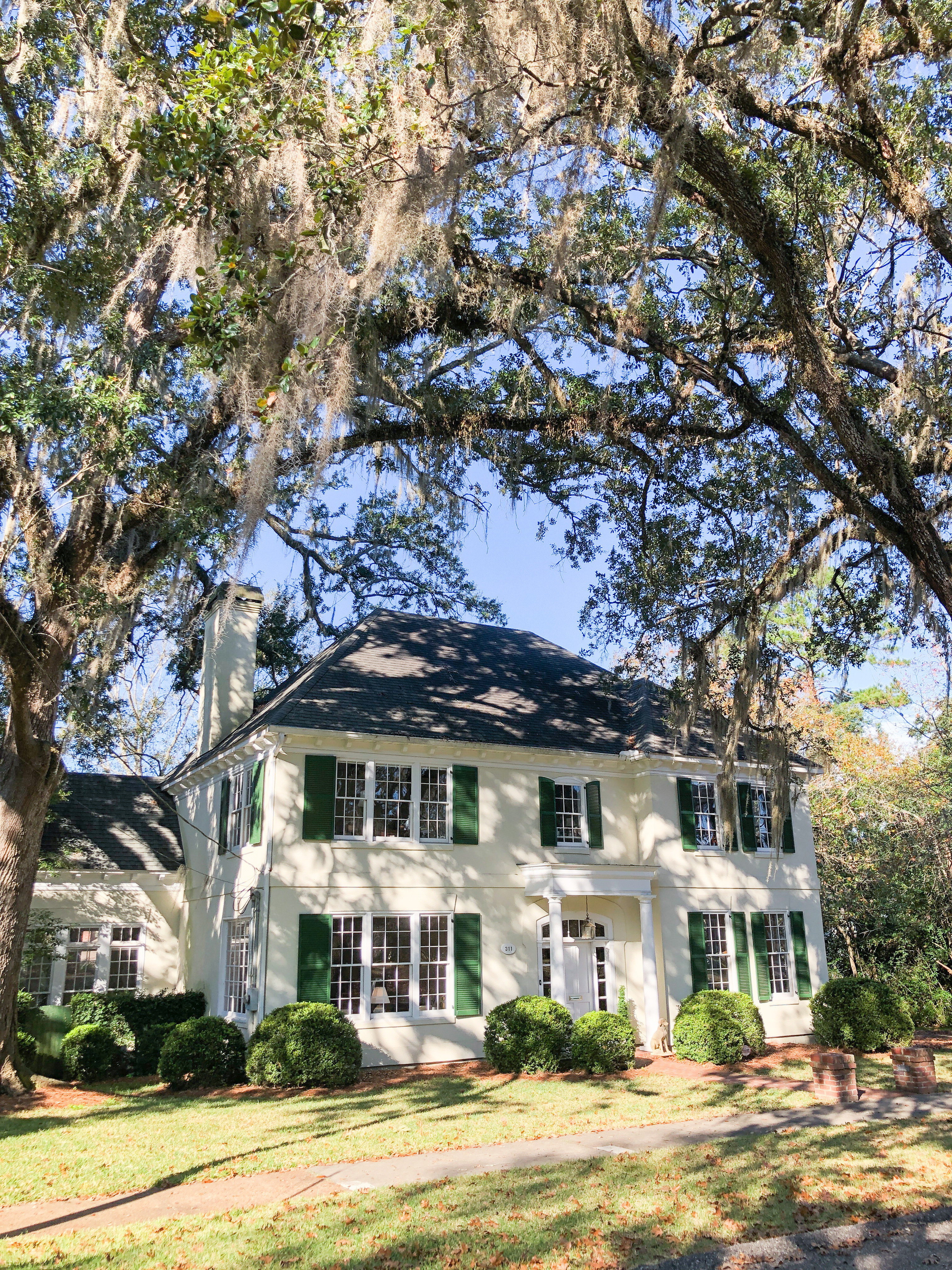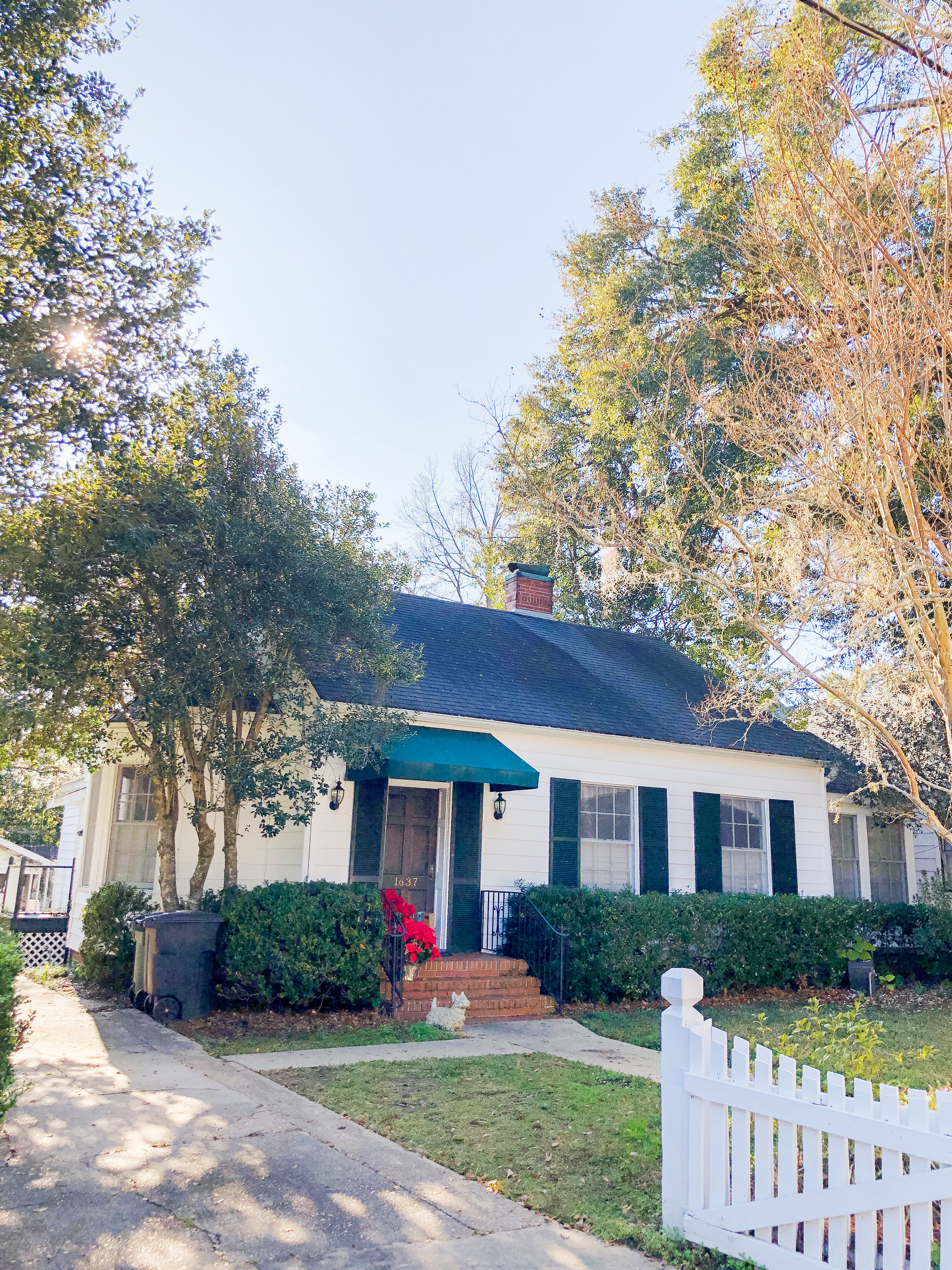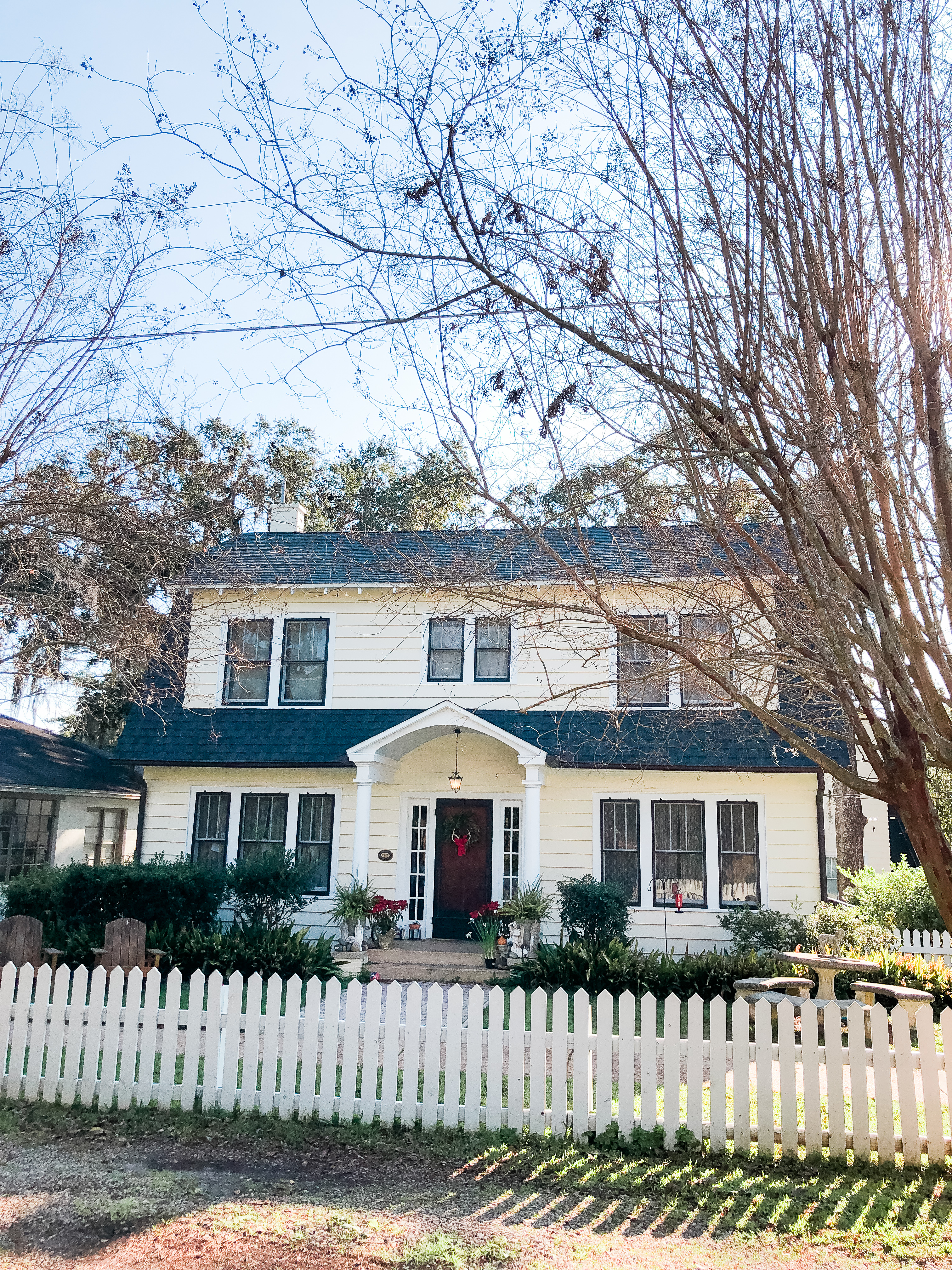 All these charming houses are located in the neighborhood of the Airbnb! I wore up early one morning, got dressed and snapped these while I was taking a walk enjoying the crisp 50 degree weather. If you know me, that's a huge feat to be dressed and out of the house before anyone else ha! The exact reason why I wanted to come to Tally in the first place was to see it's charm and feel the cold on my skin even if it was for just three short days!
Where We Stayed
1890's Midtown Airbnb – Located right by midtown and within walking distance of Lake Ella
Other Places to Stay:
Governors Inn – When I graduated, this is the hotel my family and I stayed in! If your are looking for a hotel with charm, this is your place!
Aloft – Very colorful and modern!
Hotel Duval – It's right in the heart of Downtown and has the coolest rooftop deck/bar! The fashion clubs I belonged to at FSU always held fashion shows at this hotel! It was the coolest experience and a fancy place to stay!
Where to Eat
Table 23 – Every time my parents came to visit, we would always eat at this restaurant. They have tons of outside seating, it's located right in mid-town, has amazing food and there's lights around this oak tree right in front of the restaurant that is just adorable! This is the restaurant we ate at on NYE! They accommodated even through we didn't have a reservation (rookie mistake) and had quick service despite such a hectic night.
Kool Beanz – A great lunch or dinner spot with vegan options and a menu that changes daily!
The Best Places to Explore
We started our day walking around the FSU campus! Boy did it bring back a million memories! They were mostly bad memories at first as I walked campus and reminisced. 😂 Moving to a city 5 hours away with only a few friends from high school was extremely hard for me. My first semester was brutal. Don't worry…by the time I graduated three years later, it was like a night and day difference! We ended the trip with a stop at the last apartment I lived at. I legit only had good memories and was so so happy to remember where I started from, how much I grew and how grateful I was for the hard start but an even better ending!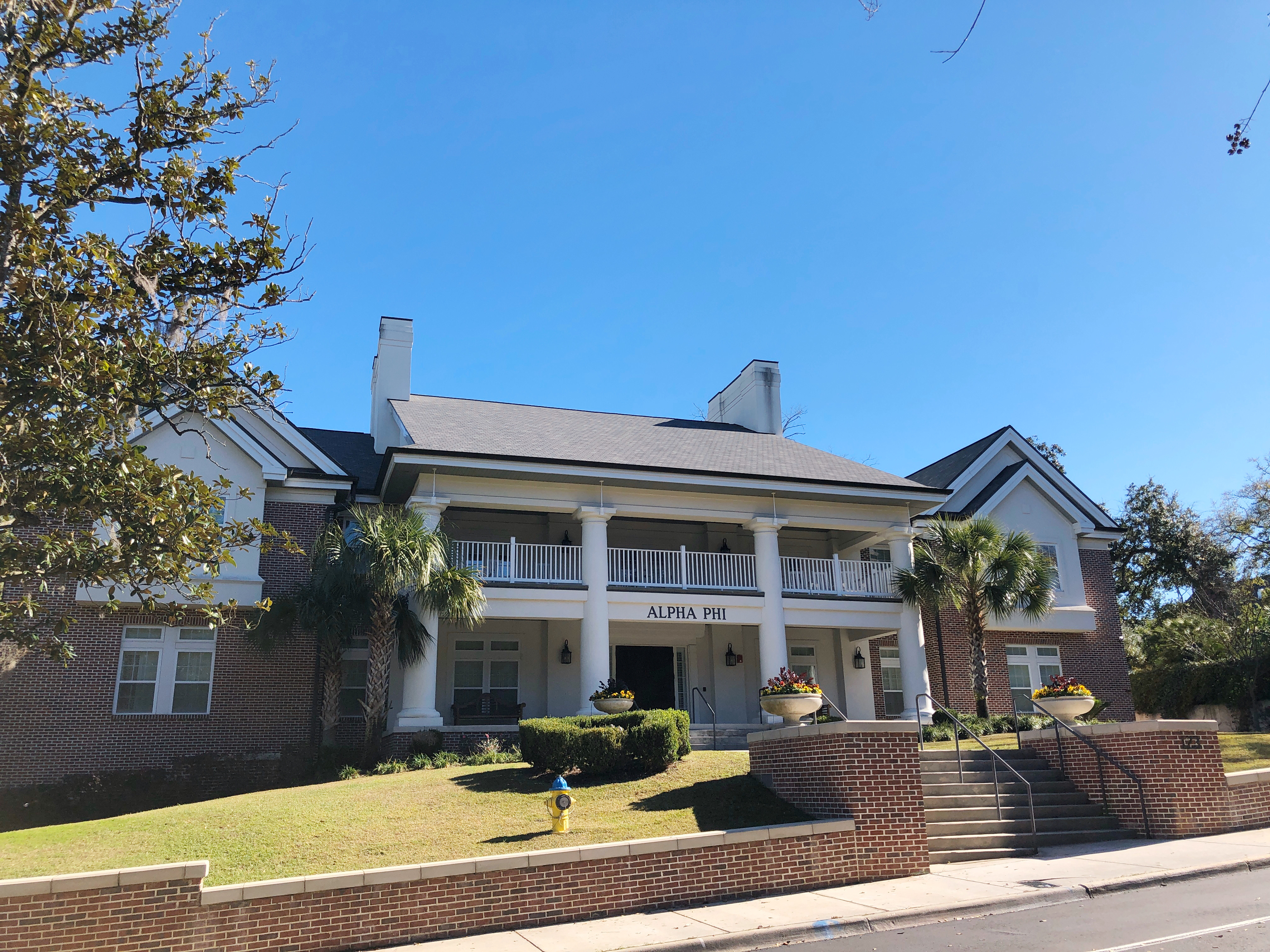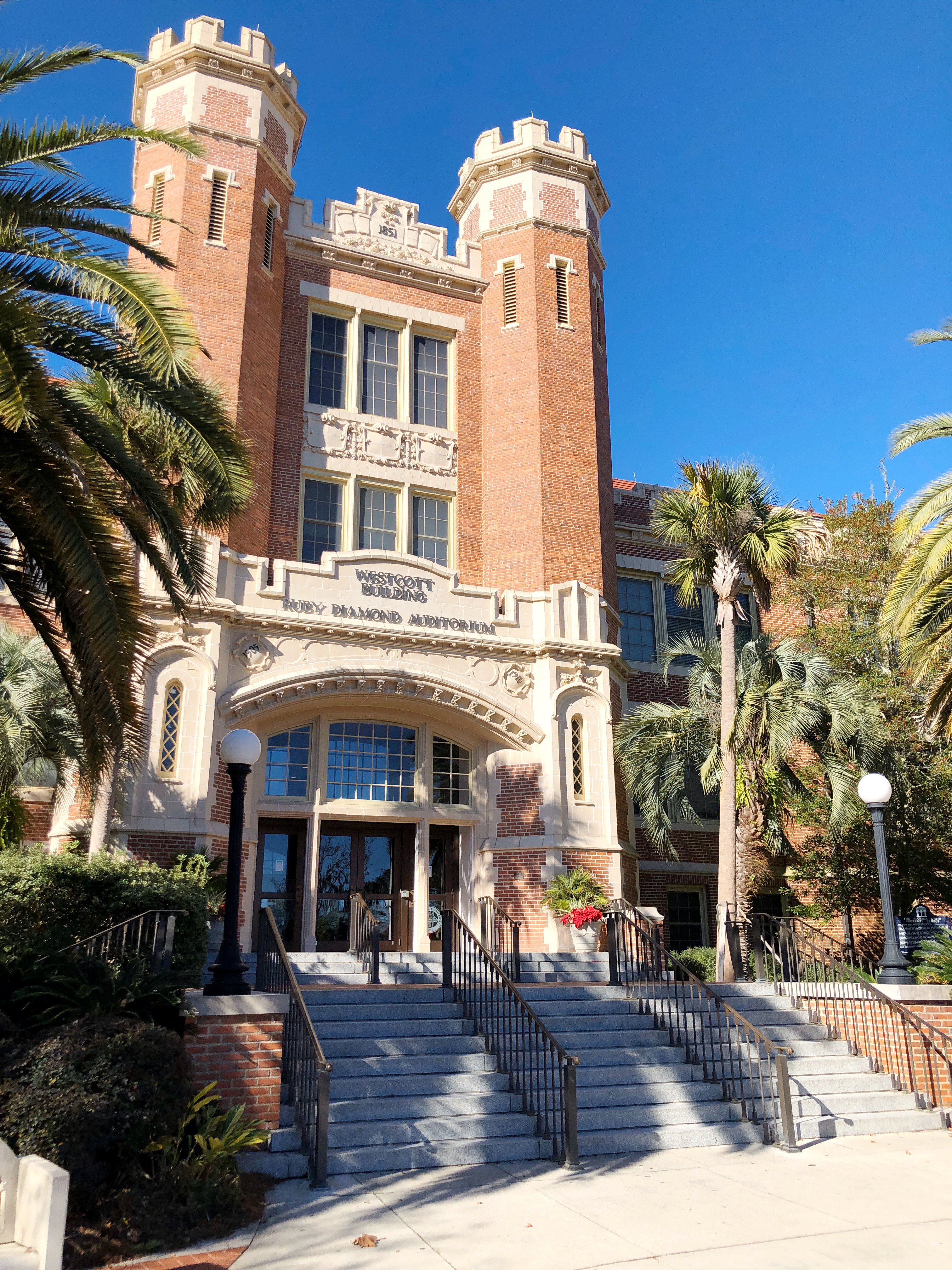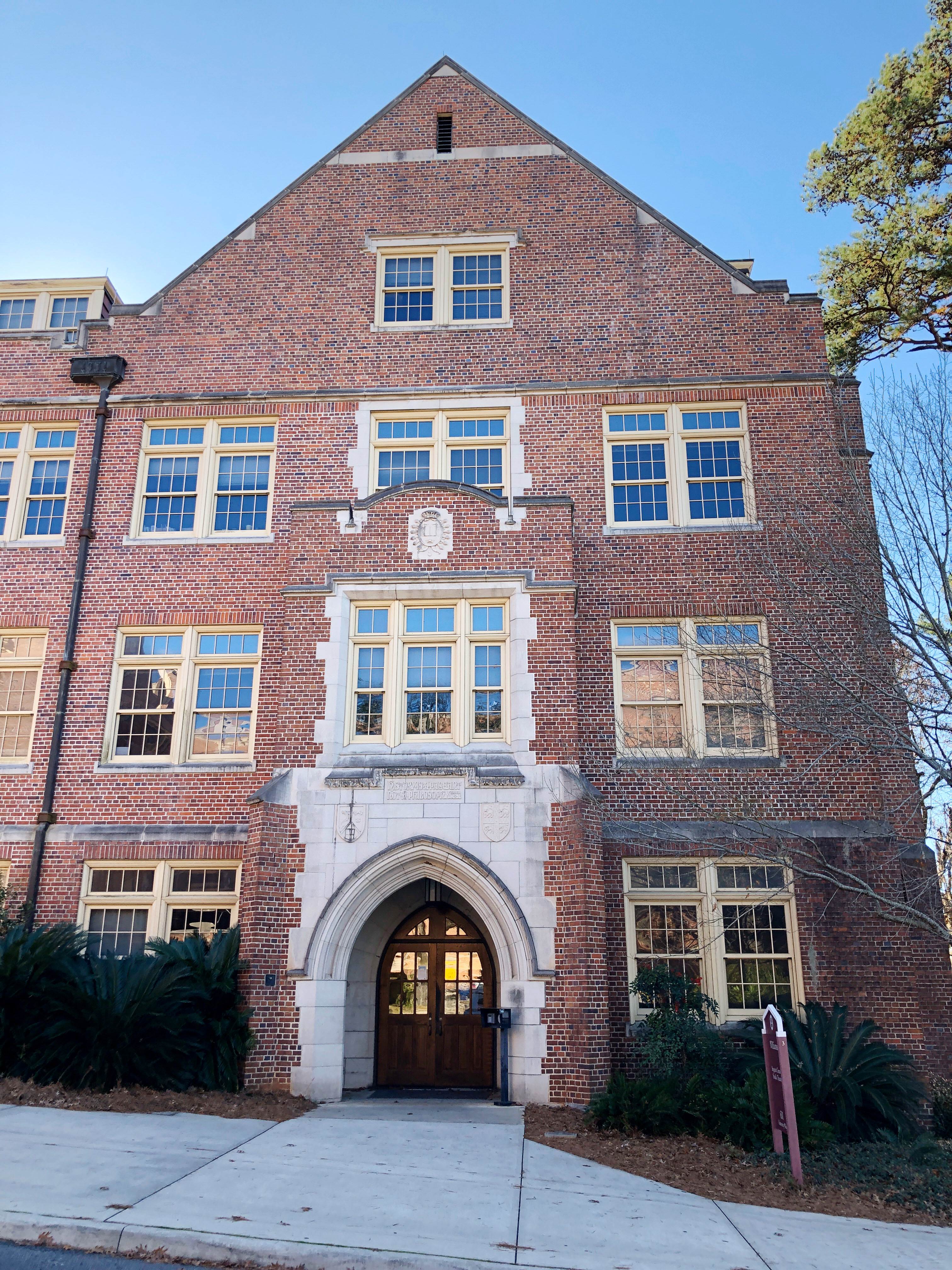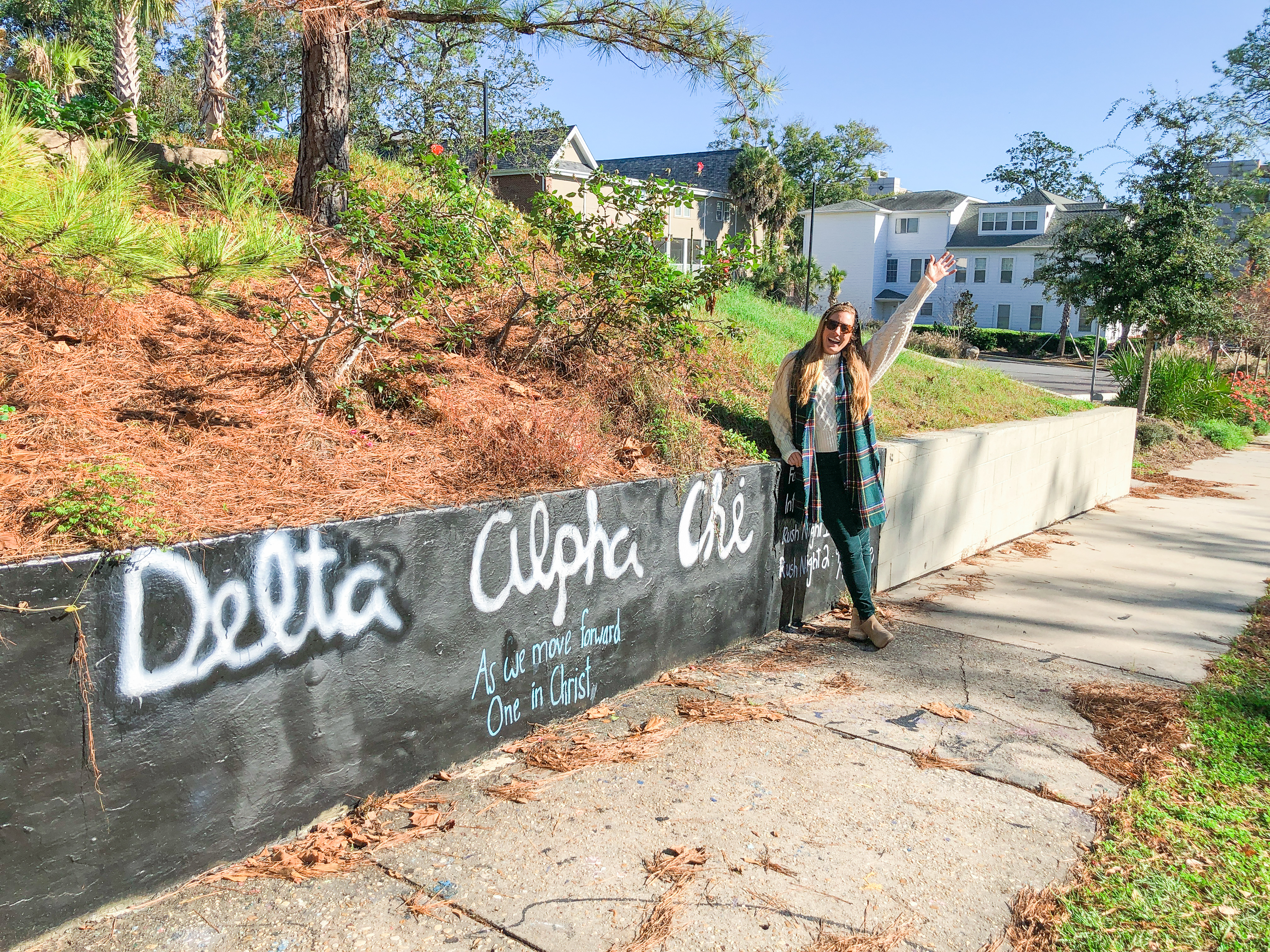 My sorority wall painted! Delta Alpha Chi forever! Once I found my Christian sorority, I was able to truly find a home and make lifelong friends. This helped my school experience get a whole lot better!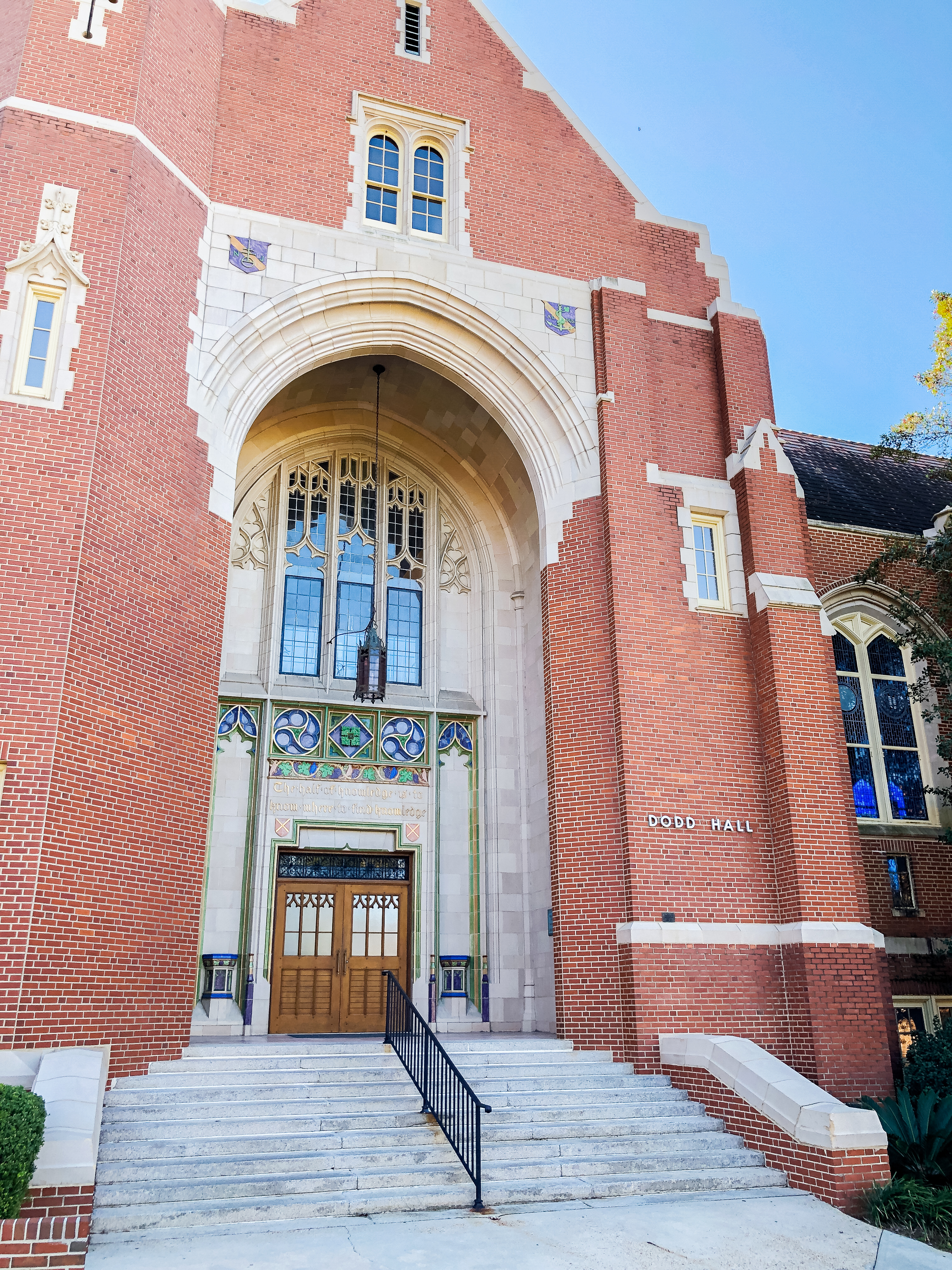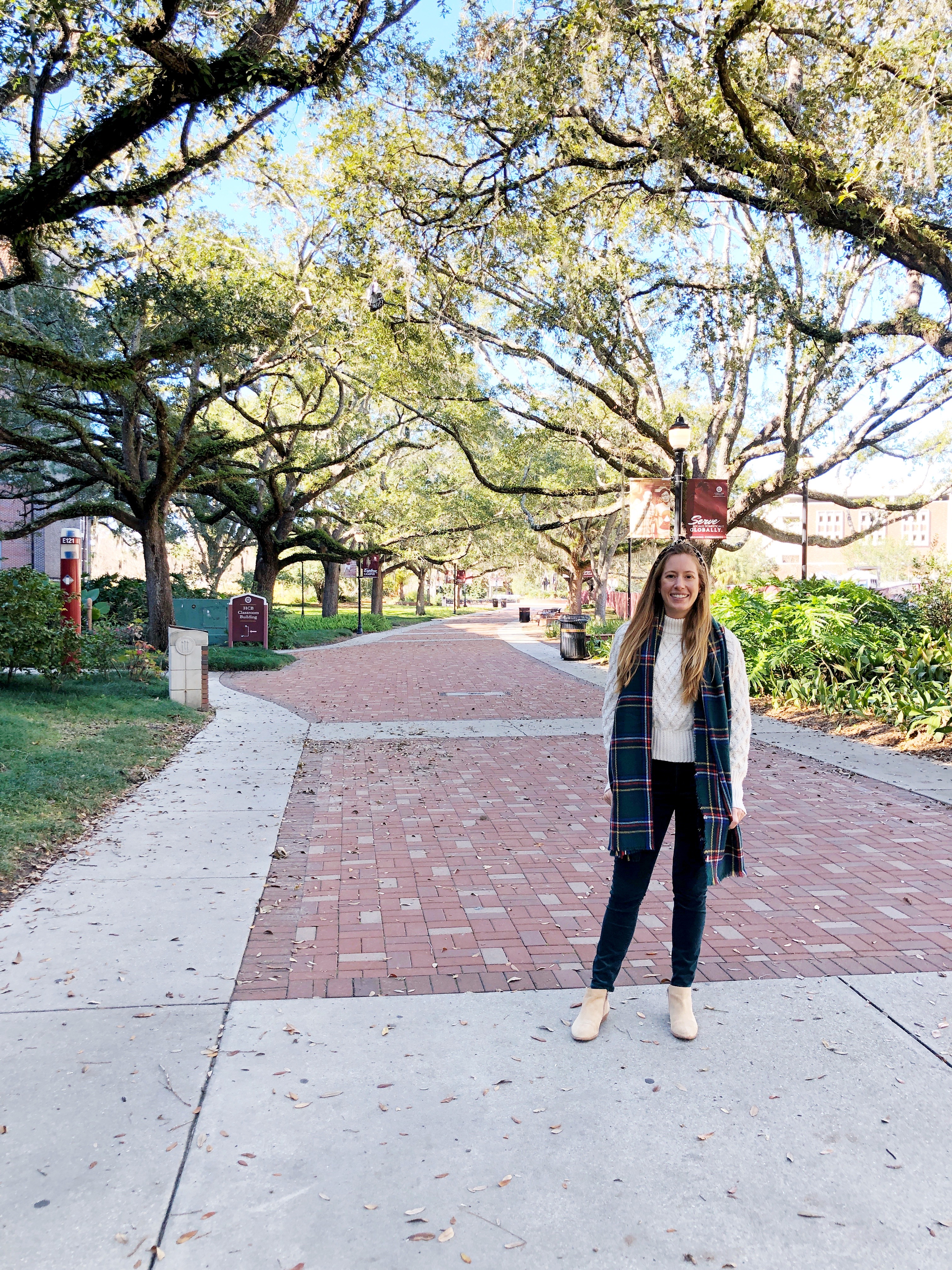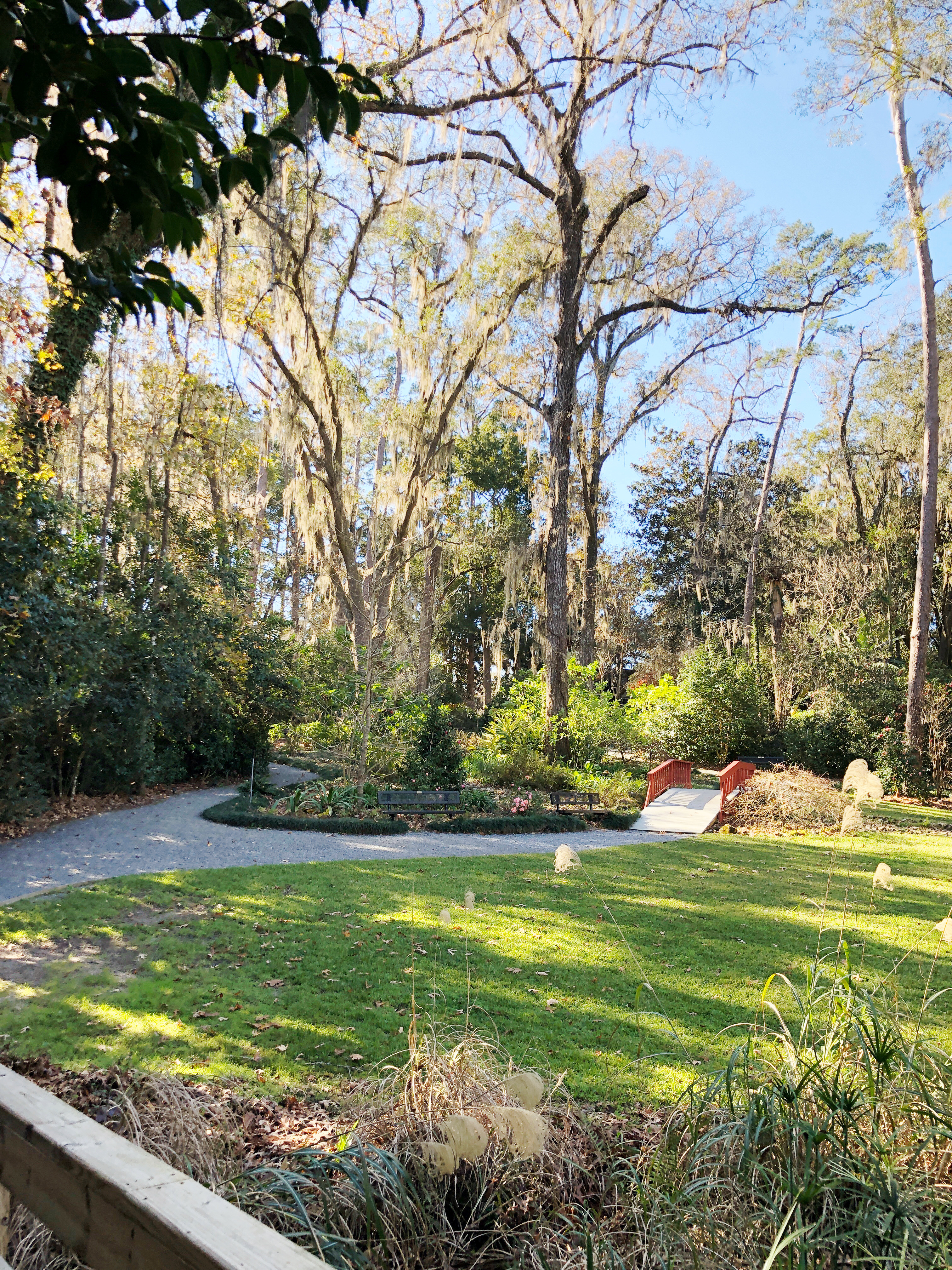 Florida State University Campus – Start at Wescott Fountian!
Dorothy B. Oven Park – Tallahassee has the most amazing parks! It truly feels like another world. You will forget your in the capital of Florida as soon as you hit the parks!
Lake Ella – I used to run around this lake in college on the weekends and would come here when I felt alone or needed a quiet place to think.
Desoto Site Historic State Park
Thomasville, GA – An easy 30 minute drive outside of Tallahassee to the cutest historic town! Next time I visit Tallahassee, I may just stay in Thomasville because it's that cute!
Maclay Gardens – On weekends my parents would come visit me, we would always make a trip to this park. When the flowers bloom in the Spring, you have to pinch yourself, it's such a fairy tale place! All these photos below were taken here!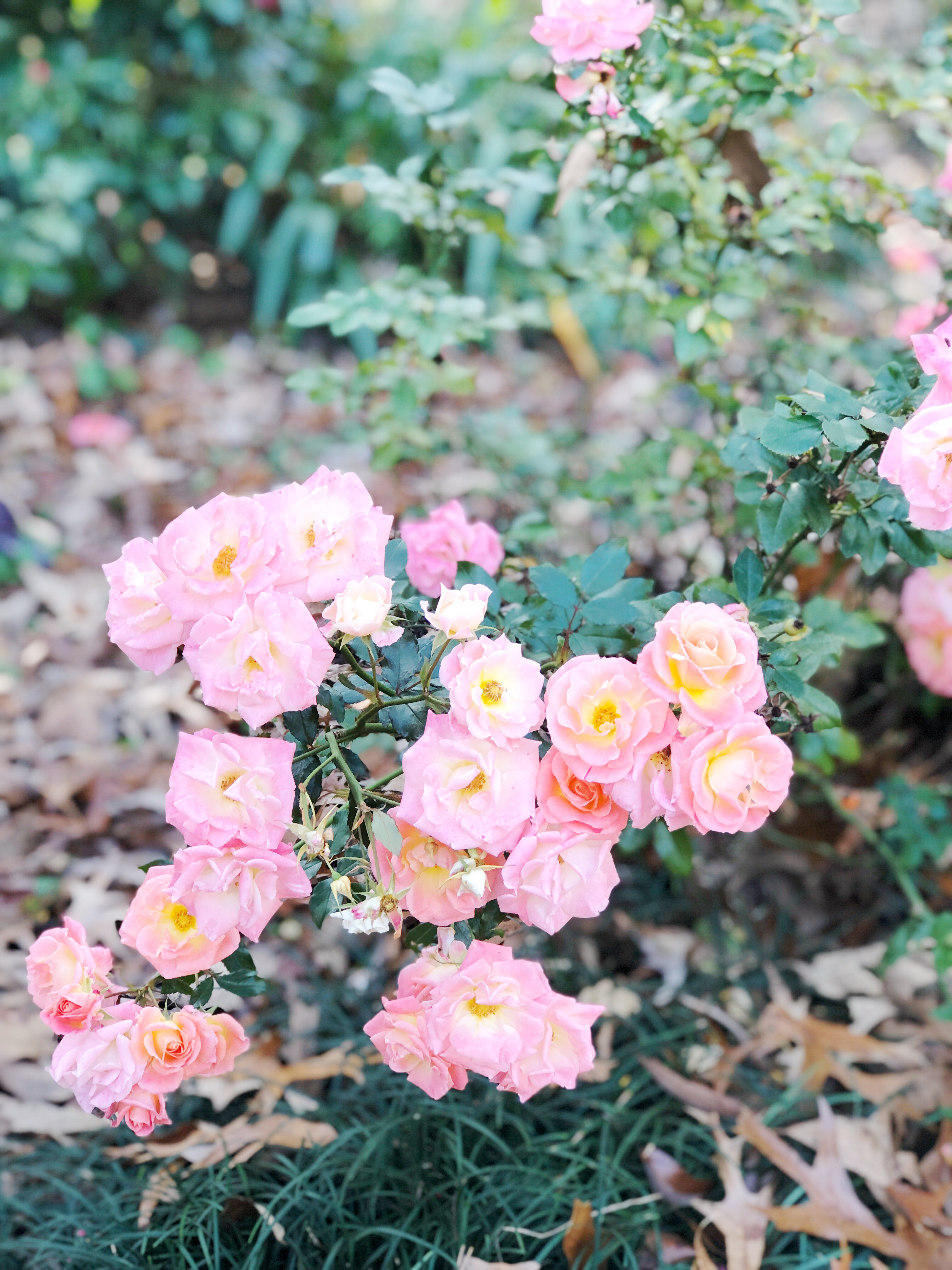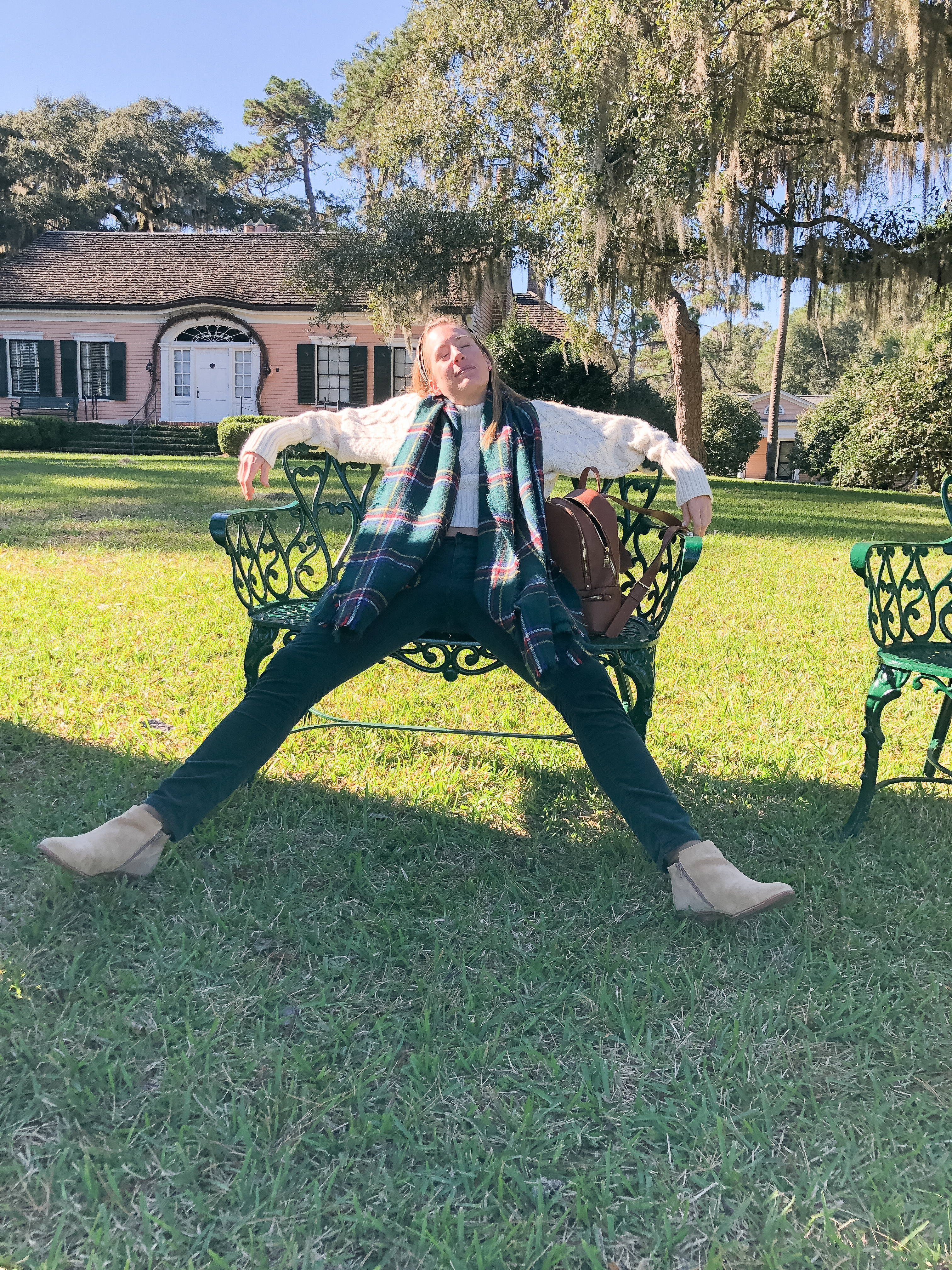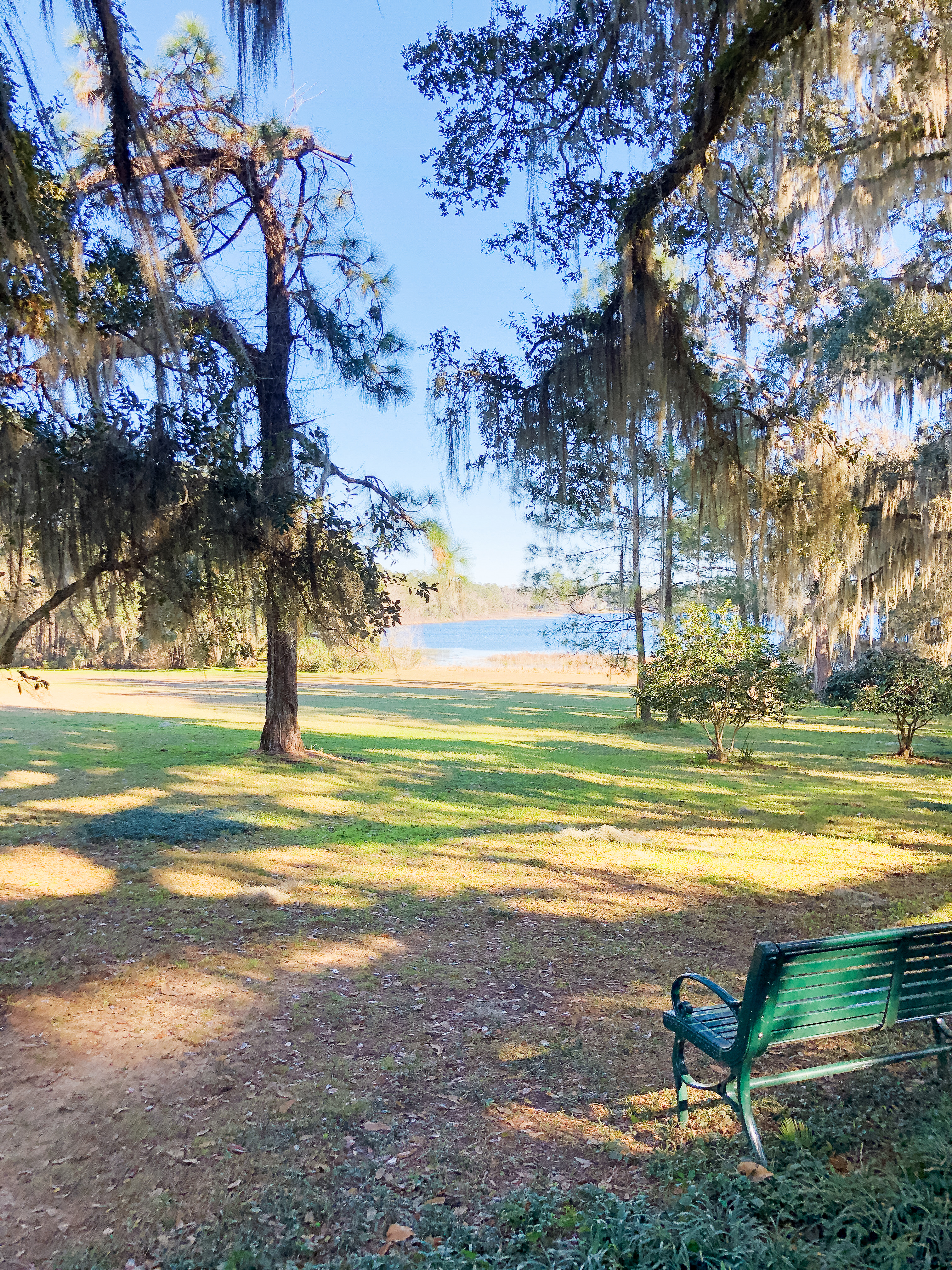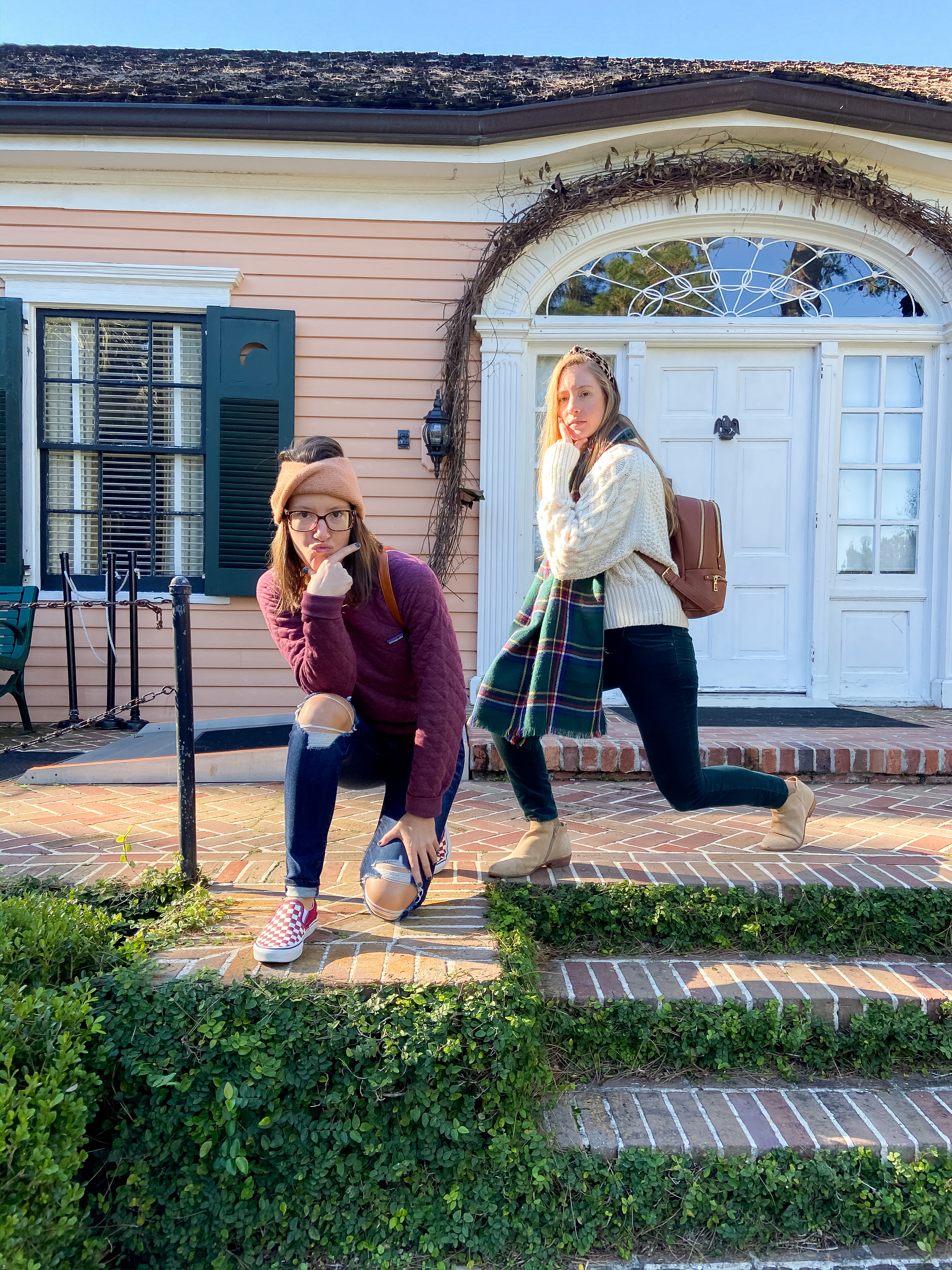 I am truly a weirdo at heart ha! After so much walking and the sun starting to peek through, I plopped down in this chair and looked like Patrick Star from Spongebob with my sweater sleeves. 😂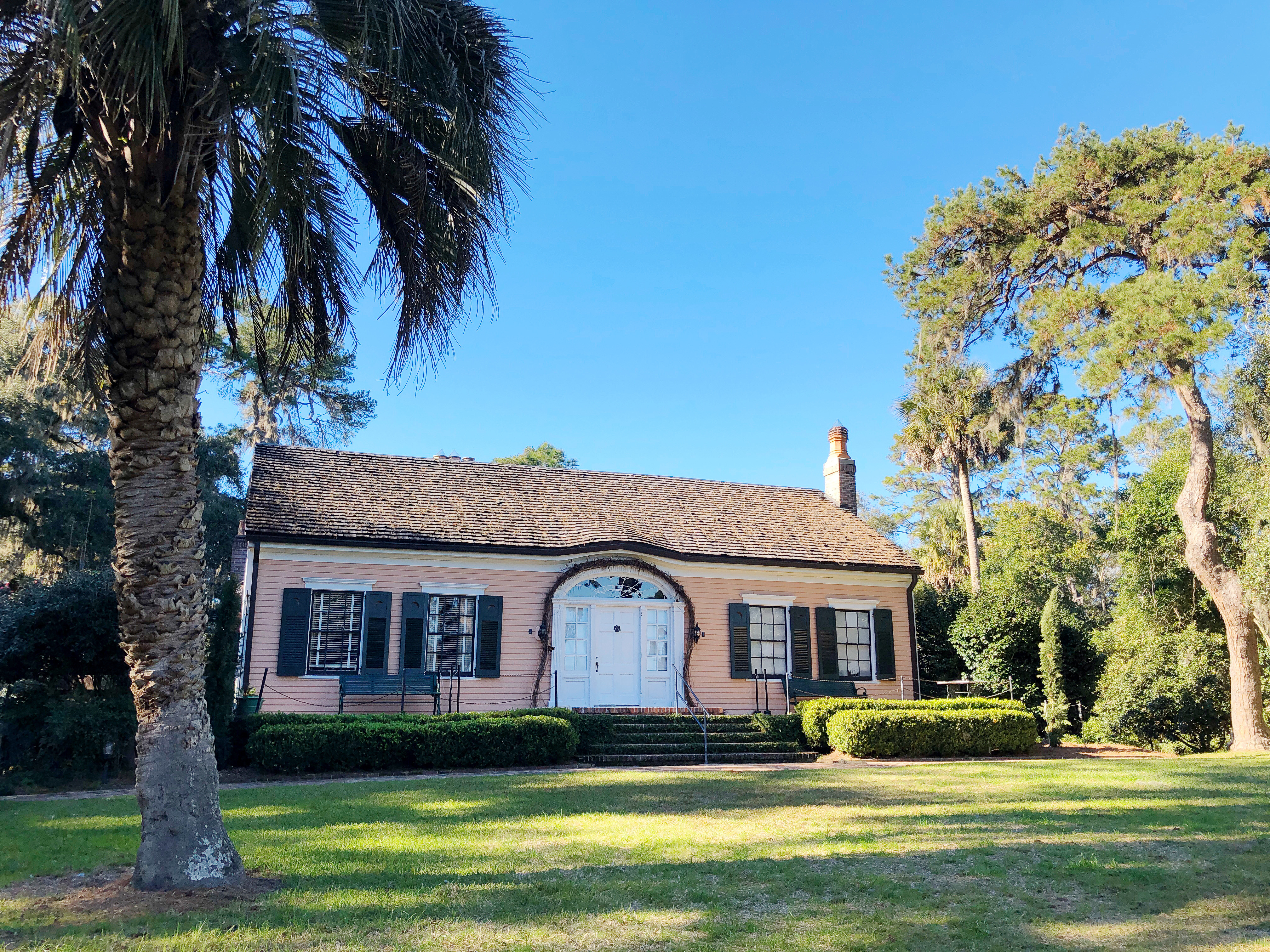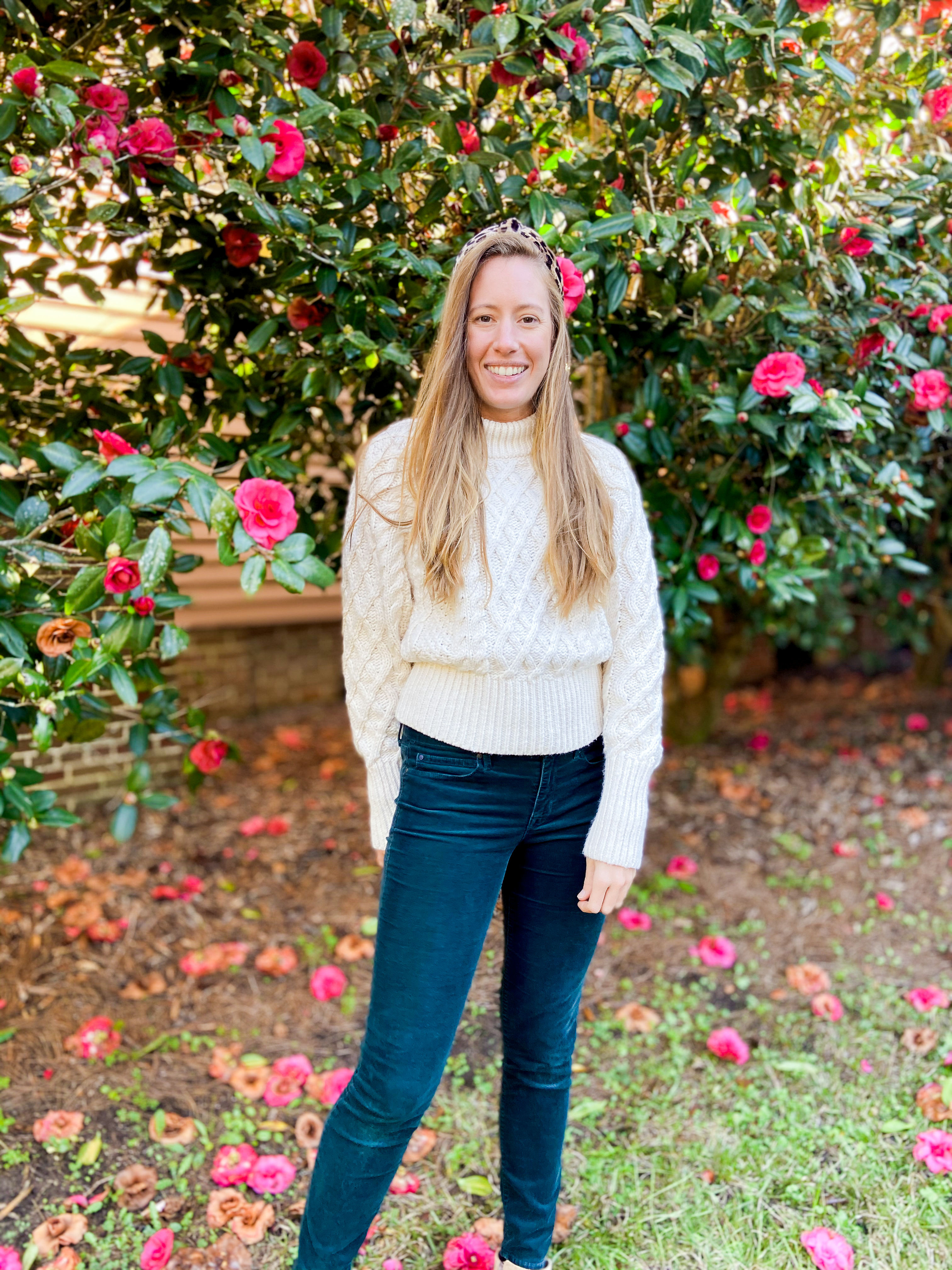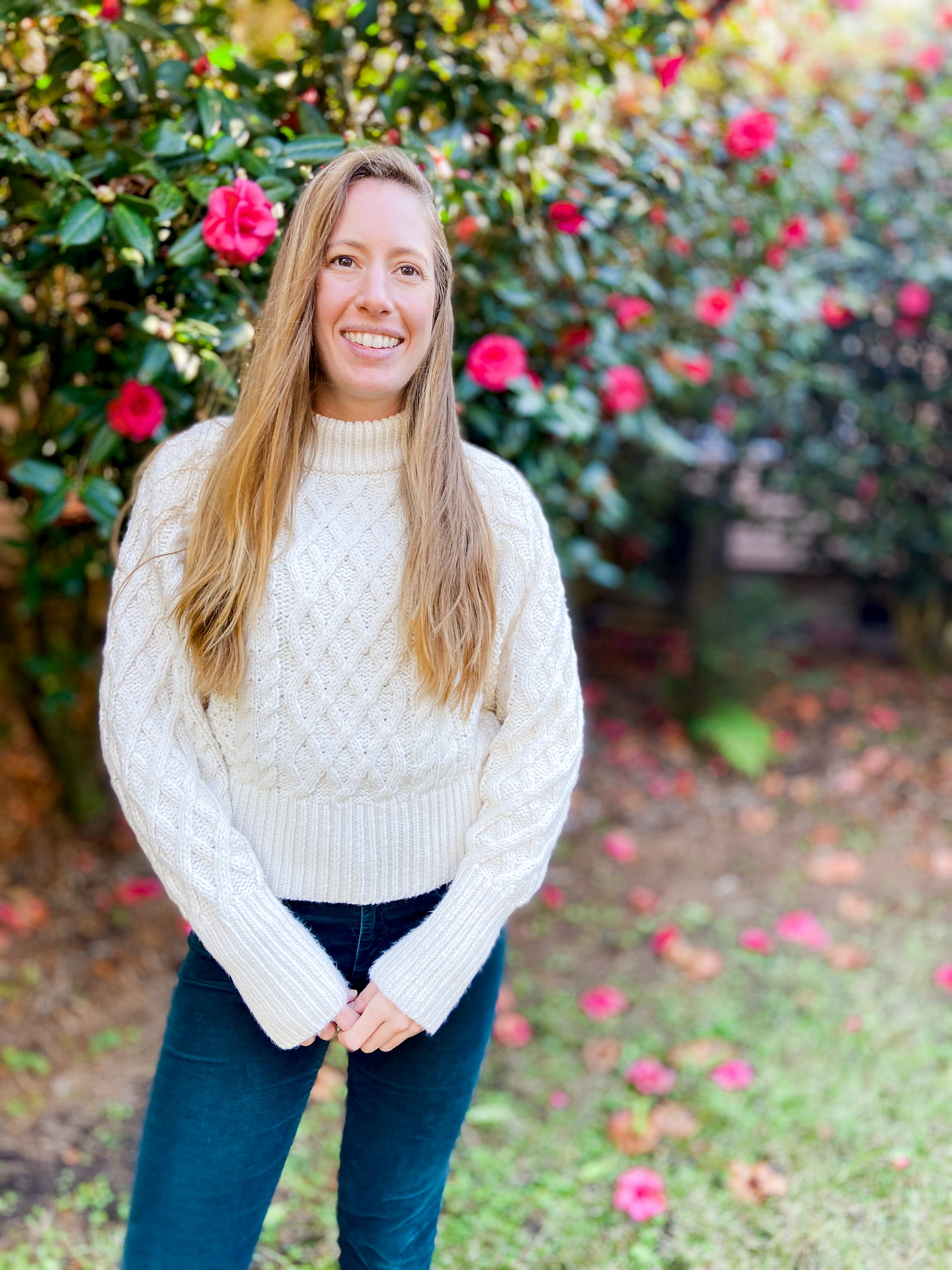 The new iPhone camera 11 is insane!!!! Look at that bokeh!!!
The Best Places to Shop
The Market Street District Shops
Miracle Plaza – There's a Whole Foods (we ate dinner here the first night we arrived!), Francesca's, Lululemon, FSU Alumni store and a few others!
Any shop located on Midtown Road!
I truly hope you enjoyed this post! These are my favorite posts to write…adventure, travel and fashion all tied together! I loved being able to reminisce with you and even if you never planned on visiting the state capital, I hope I inspired you to go! The town is filled with maple trees, Southern hospitality, beautiful scenery and hills! It's truly worth a visit or even a pit stop as your travel through the state!
Planning a trip to Tallahassee soon? If you have any questions about food, hotel locations, parks, shopping, etc., leave a comment with your email and I will do my best to answer them!