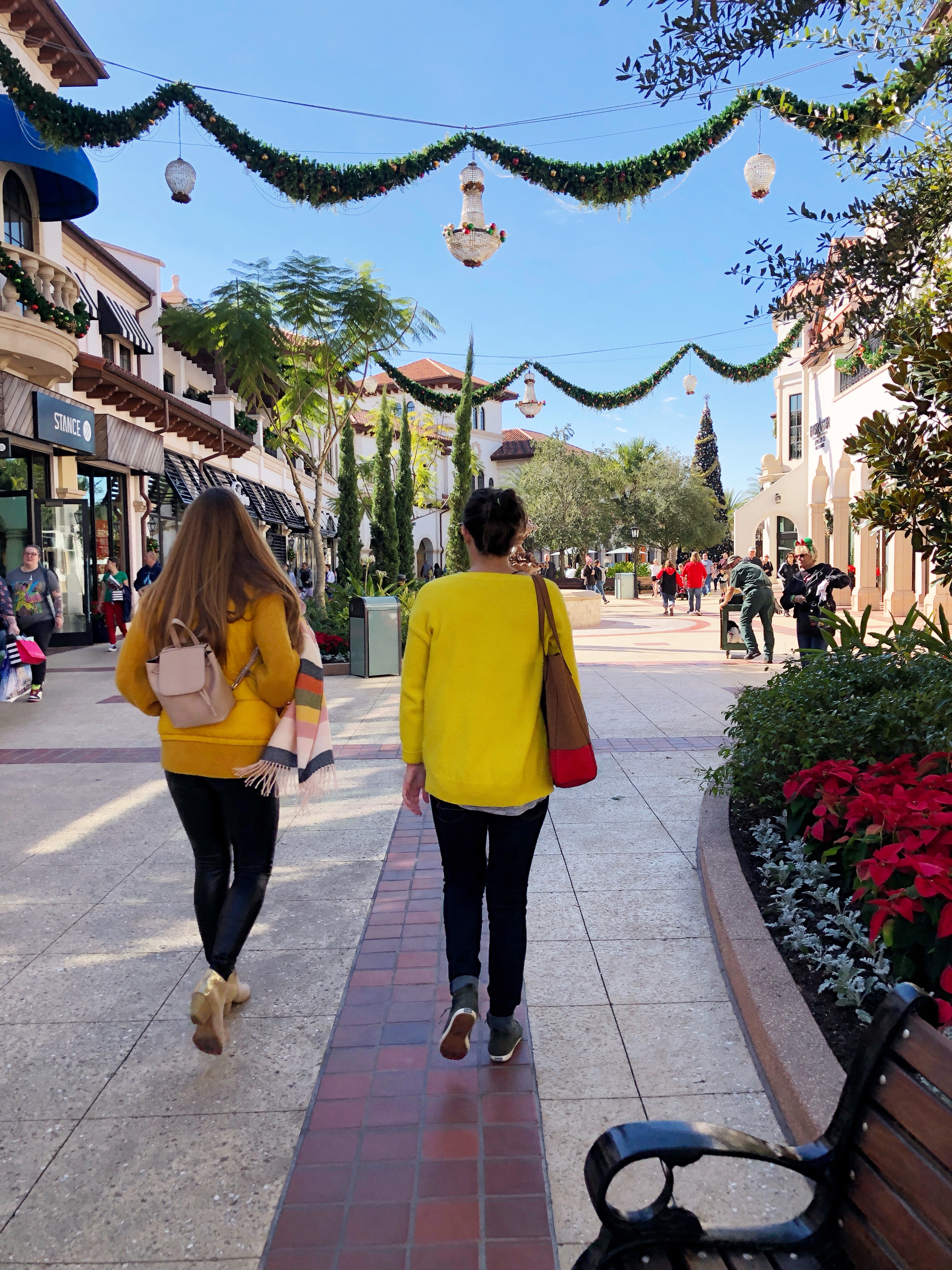 Once the holiday craziness died down, my mom, sister and I decided to take a day trip to Disney Springs. Just now writing about it because I kind of forgot about all these photos I took. Whoops. Blogger fail.
It's about an hour drive from Melbourne to Orlando so we left pretty early in the AM and got there at bit after 10. If that counts as early ha. Getting to Disney anything before the crowds hit is the way to do it though!
We window shopped, ate at a new to us restaurant, walked off our lunch, and bought cupcakes from Sprinkles for the trip home. Yep, we walked off food to eat more food. It was a short trip but so much fun. I had a few questions from you all asking where I liked to shop and eat at in Disney Springs so I thought I would write a post all about my recommendations!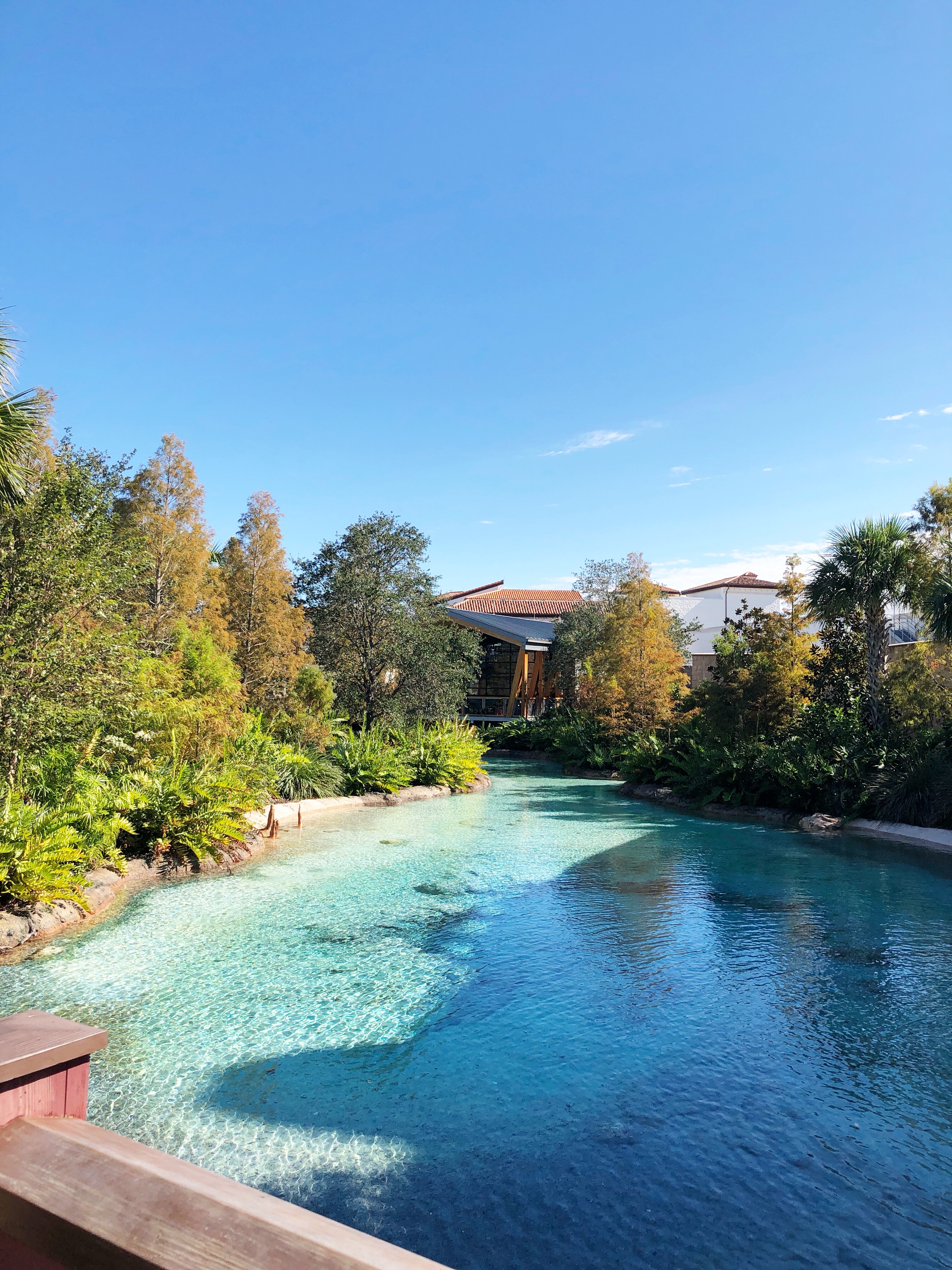 As a little girl, my parents were annual pass holders and loved spending time at Downtown Disney (now known as Disney Springs Marketplace) every year. We loved it so much we would go during random times throughout the year just to walk around and enjoy all the fun Disney things to look at! Fun little fact about me: I've been to all of the Disney Parks hundreds of time…I lost count years ago.
The part of Disney Springs Marketplace that I used to visit as a kid is still there but it's always been much more centered around families with little kids. There's a cool Lego store which is a must see, a carousel and train ride and lots more Disney inspired stores. When I was younger, they had 0 retail stores that I would actually enjoy shopping at. It's changed so much in just a few years but only for the better! I am so glad they put in awesome stores because I think it has some of the most unique shopping around Orlando! My favorite store there has to be Shore!
Now you can shop till you drop and eat a million treats along the way. Which is exactly what we did. The shopping area is huge. Like, you will be occupied for hours. You can easily make a full day of it. I make a trip every few months or so because there's always something new to see or experience.
Growing up going to Disney so much, I am kind of at a point where I'm Disney'd out. But I do love Disney Springs and their shopping and restaurants!
My one big tip: Go early. It's usually very crowded, so I usually arrive early, shop, eat lunch and then leave. By the time noon hits, it's usually stroller central and just to many people to enjoy leisurely shopping. It will also be so much cooler in the morning time!!!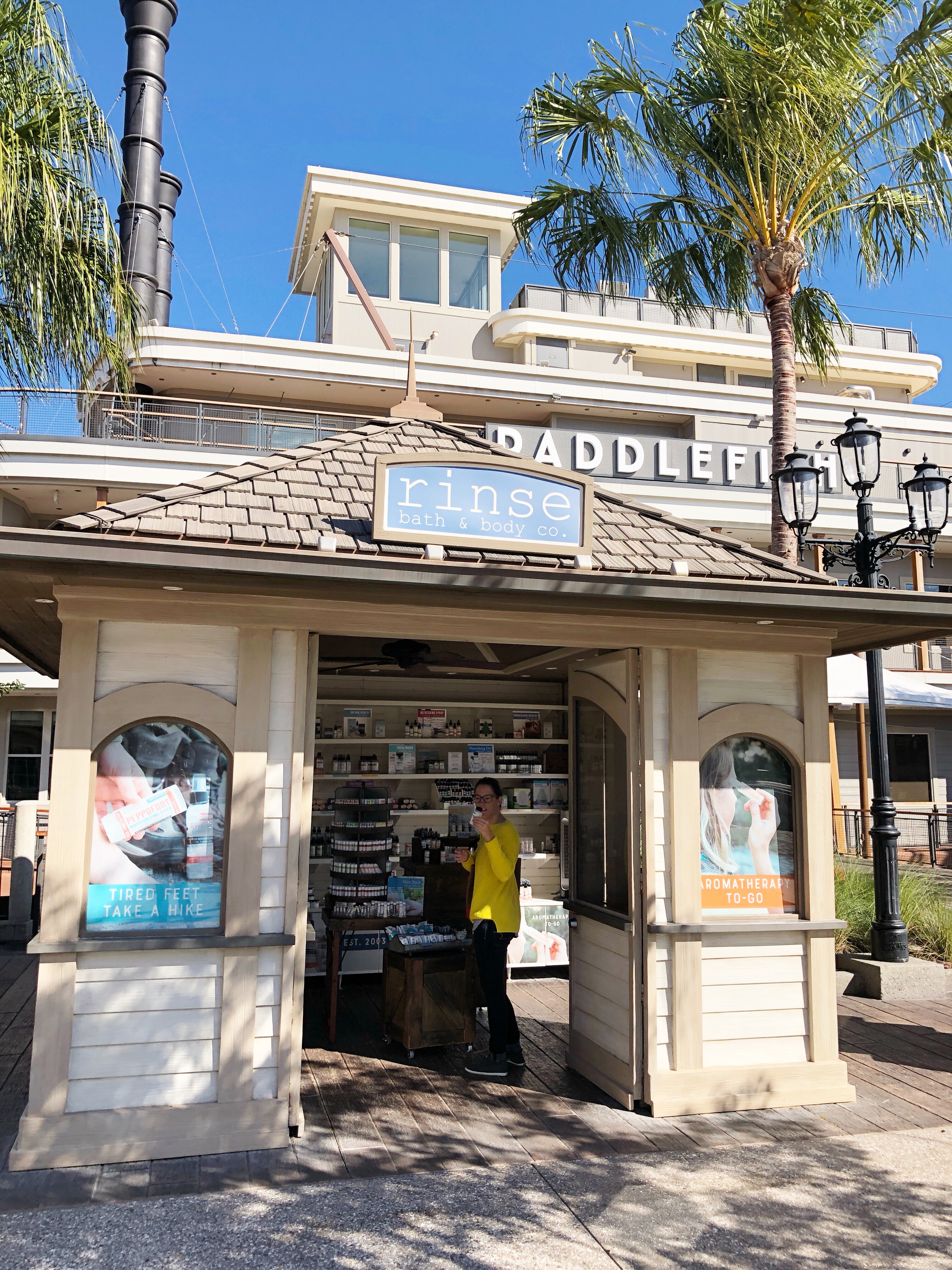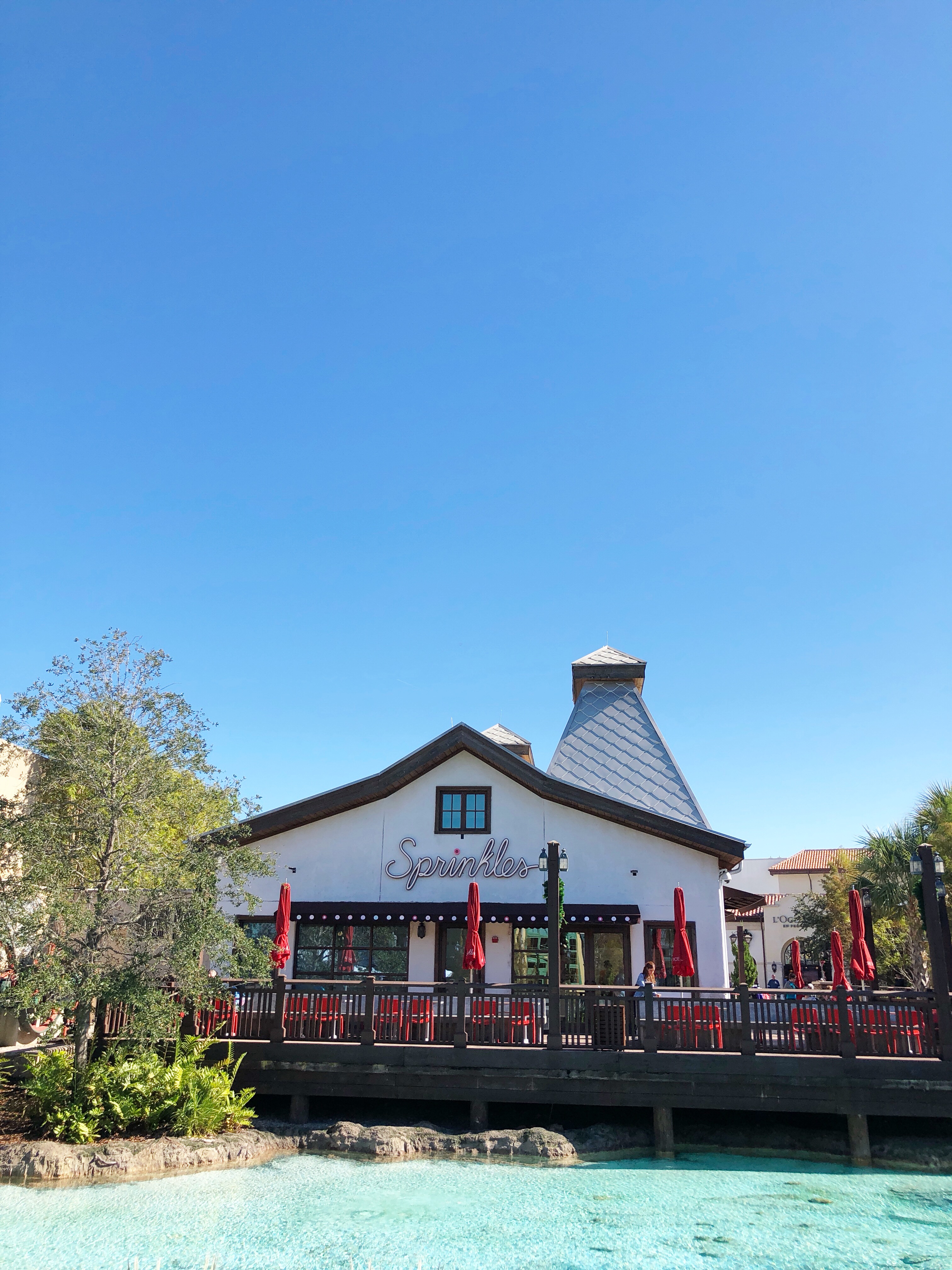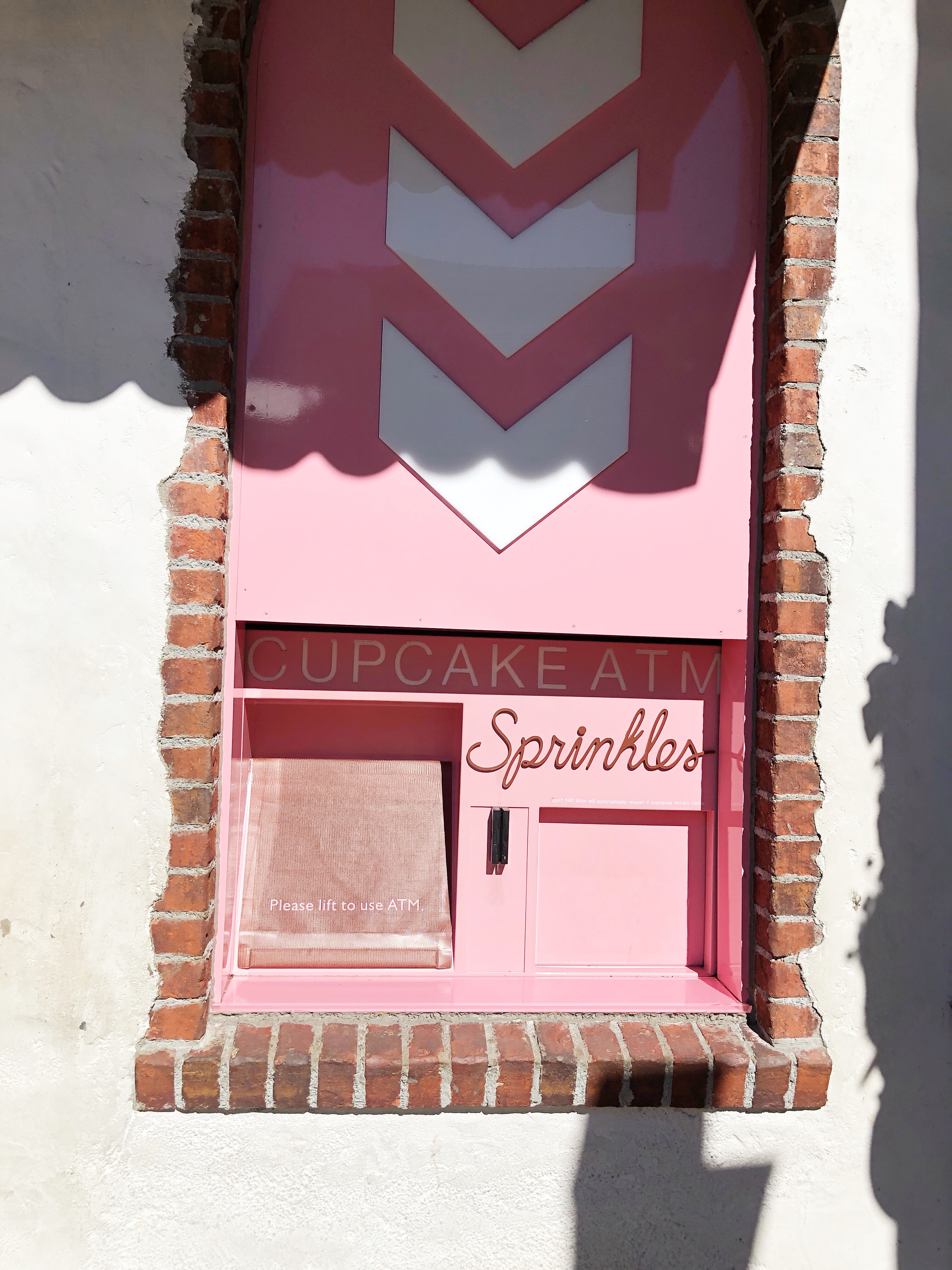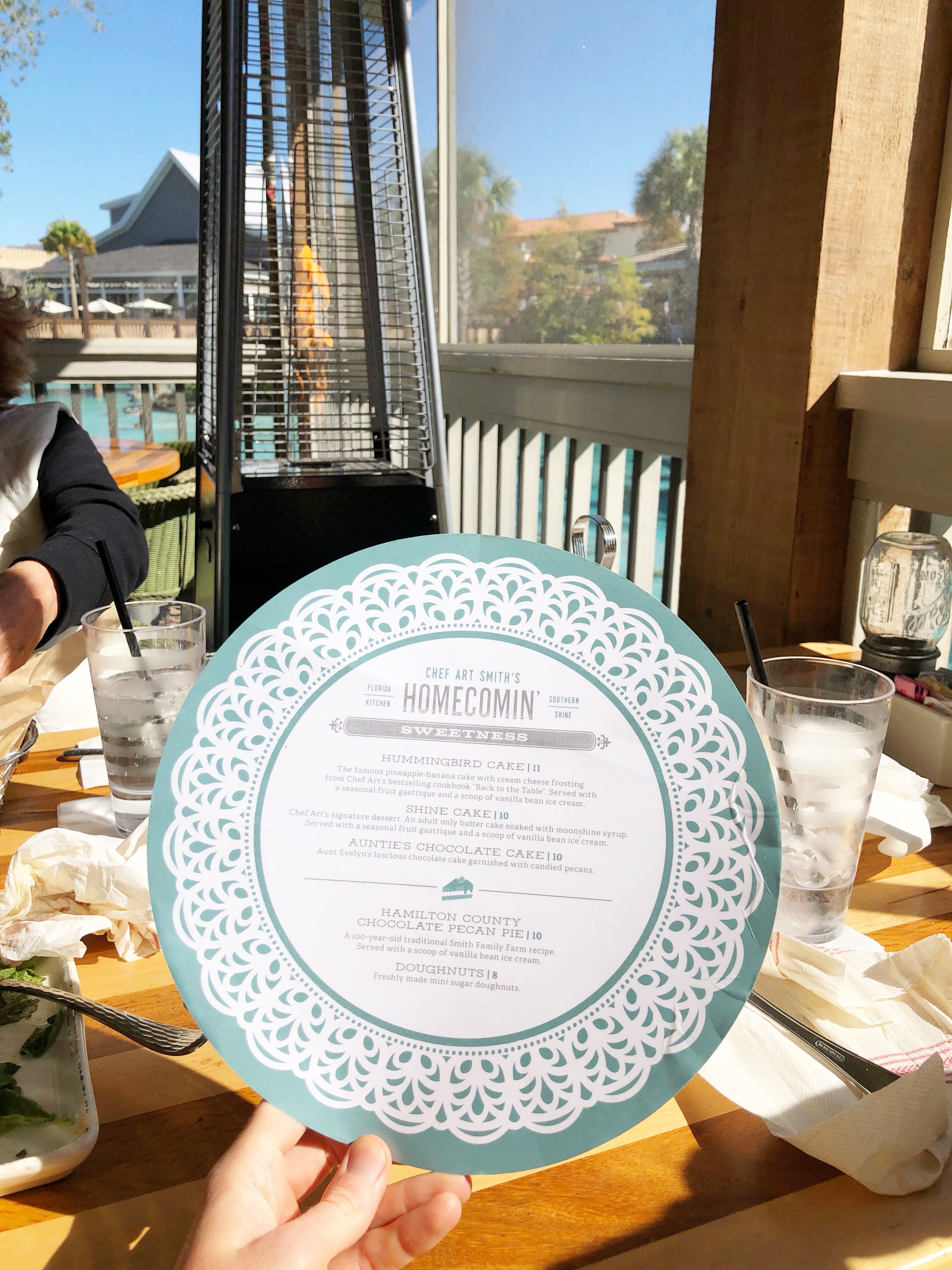 During our quick visit, we decided to try a new place to eat at called Chef Art Smith's Homecomin! Our usual's are Rainforest Cafe or Bongo's Cuban Cafe.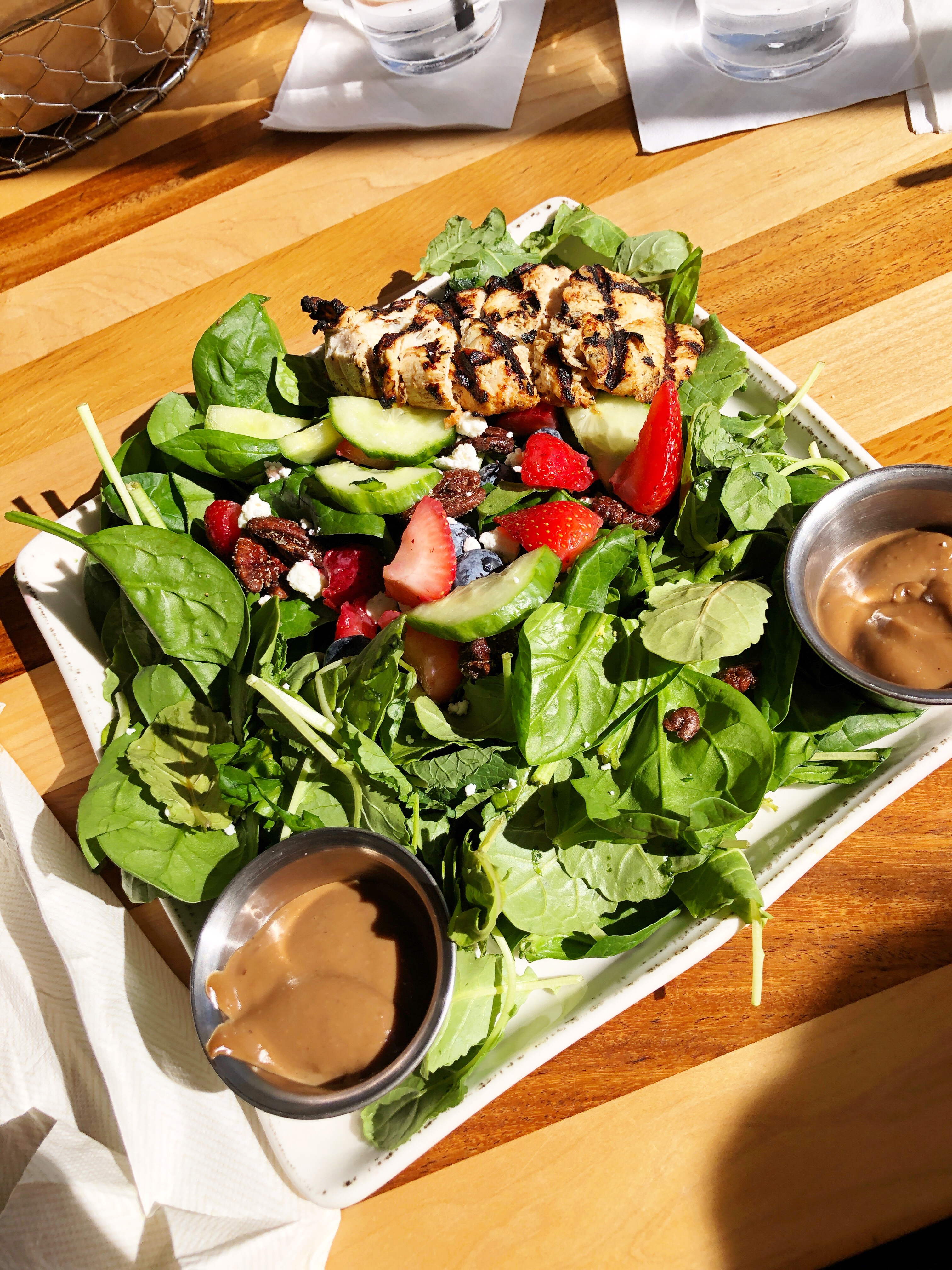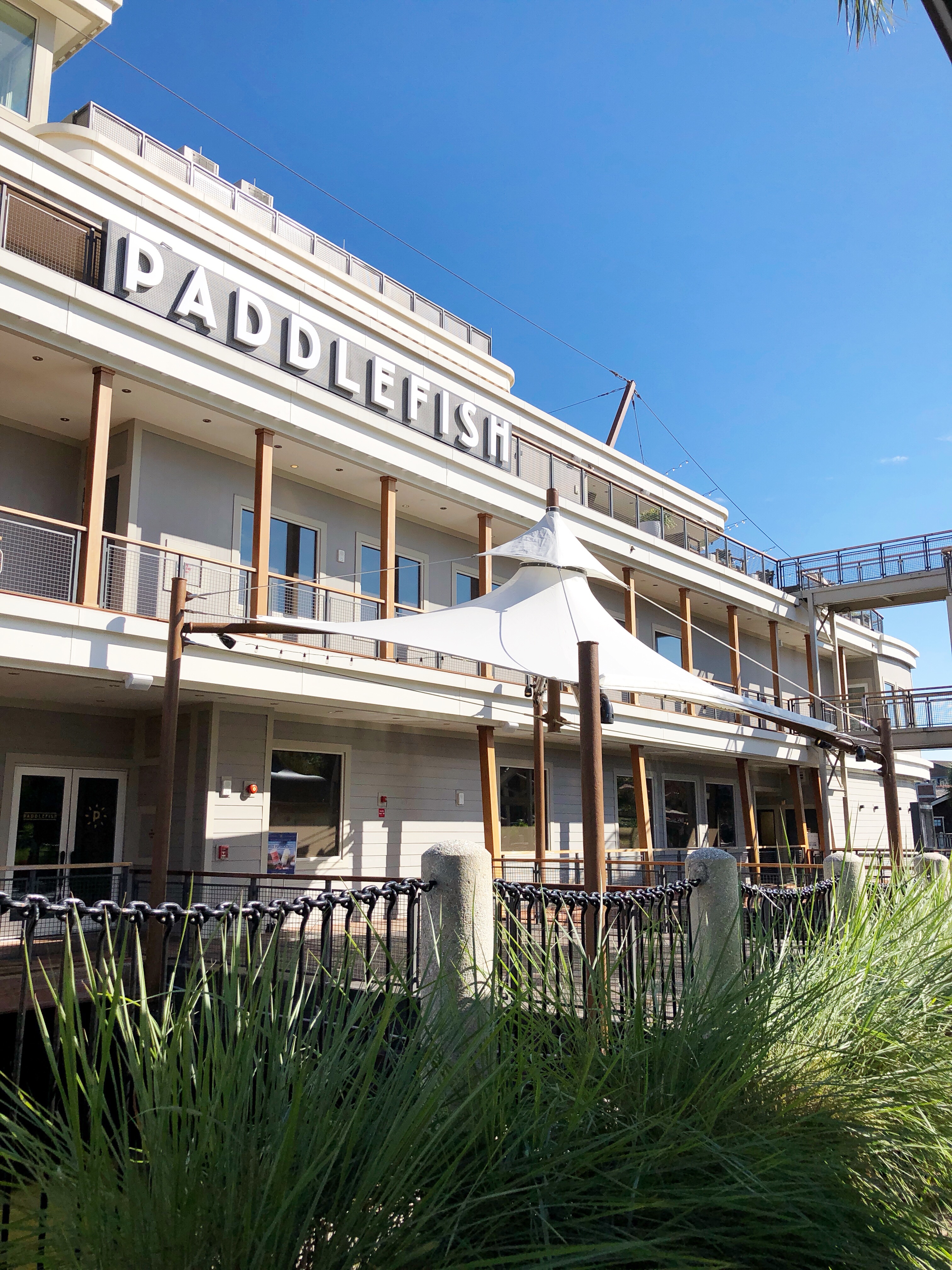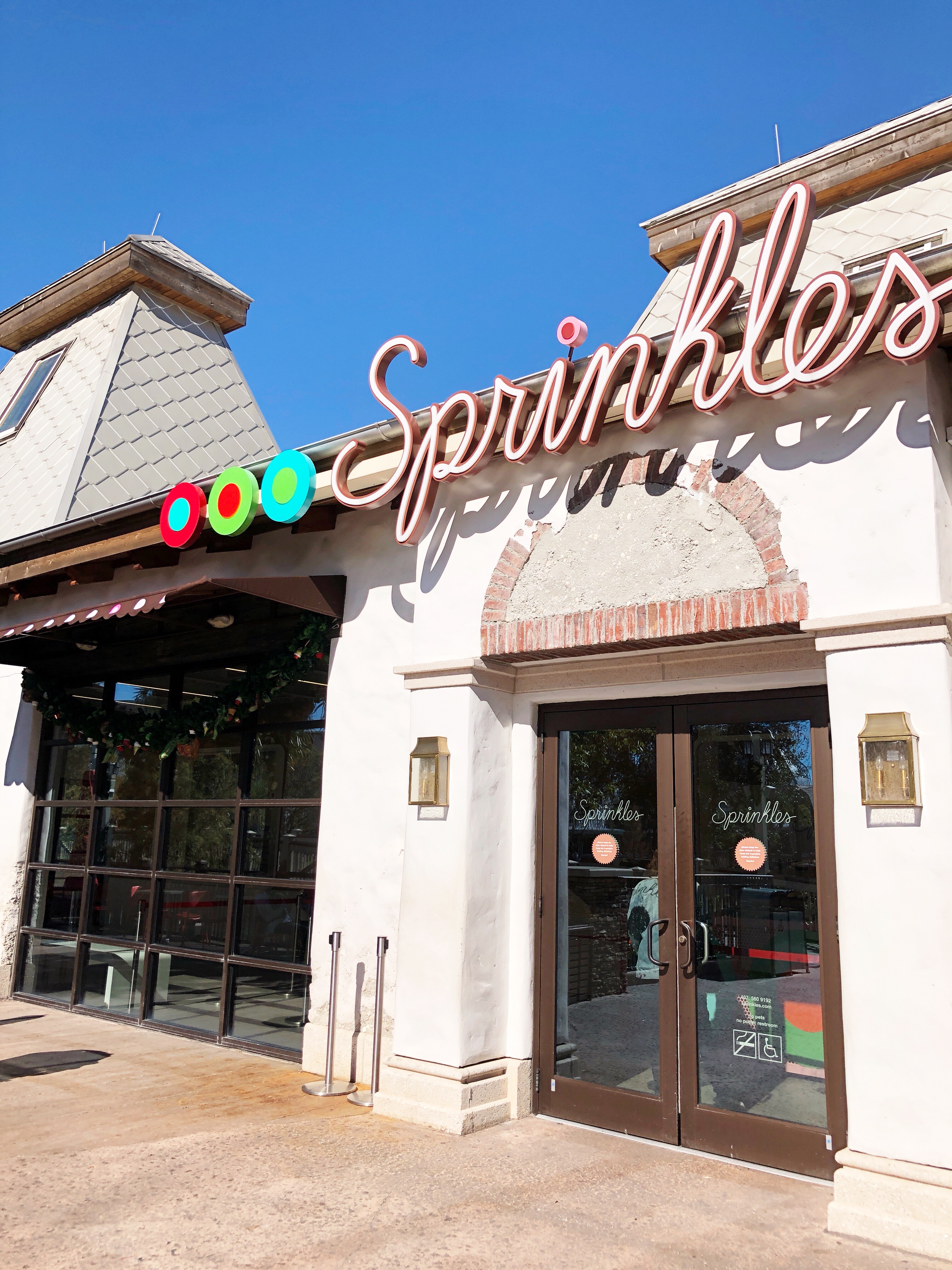 After lunch we walked around more and then grabbed cupcakes from Sprinkles cupcakes. This is what I love about Disney Springs! I've heard so much about the infamous Sprinkles cupcakes and was so excited they put one in for us Florida people! The cupcakes do live up to their hype BTW. Every time I go, I always buy a GF one for myself and then pick up some of the seasonal flavors for my family as a gift!
Where to Eat At
Bongos Cuban Cafe – It has a massive pineapple structure on the outside which make me love the restaurant that must more. I've eaten here tons of times and think it has the best food ever! The waiters and waiters even dance too Cuban music occassionally!
Blaze Pizza – A cheaper option for food but very delicious. This is a franchise though, so it's good if your on a budget, just want something fast and don't need a unique Disney experience
Chef Art Smith Homecomin' – I am so glad we chose to eat here. We had a view right on the Springs "water" and it was mostly home cooking type food. I ate a delicious salad and loved the Southern vibes of the restaurant. We will definitely come back here to eat!
Rainforest Cafe – This is the first restaurant I had ever eaten at when I used to go to Downtown Disney as a kid. I would say if you are only able to eat at a place, this one should be it! It's a replica of a real like Amazon Rainforest. The moment you walk in it's rainy, dark and there's huge animals moving and making noises. The best part is that every 30 minutes or so a real tropical thunderstorm happens. It becomes very dark, lights start flashing and the animals go crazy. Be warned it is very loud. Lots of kids do not love this ha! I will say, this restaurant is more about the cool experience and less about amazing food.
T-Rex – Similar to the Rainforest cafe but all about dinosaurs! I have only eaten here a few times but thought it was fun and decent food.
Paddlefish – You cannot miss this one when your walking around because the outside looks like a huge ship! If your a seafood lover, this is your place to eat at! It's right on the water and you can see the big air balloon raise and lower as you eat!
The Boathouse – This is another waterfront restaurant right next to the coolest retro boat cars that can travel on water!
Sprinkles Cupcakes – The most delicious gourmet cupcakes and they even have GF flavors! Perfect goodie to take home with you and eat on the road!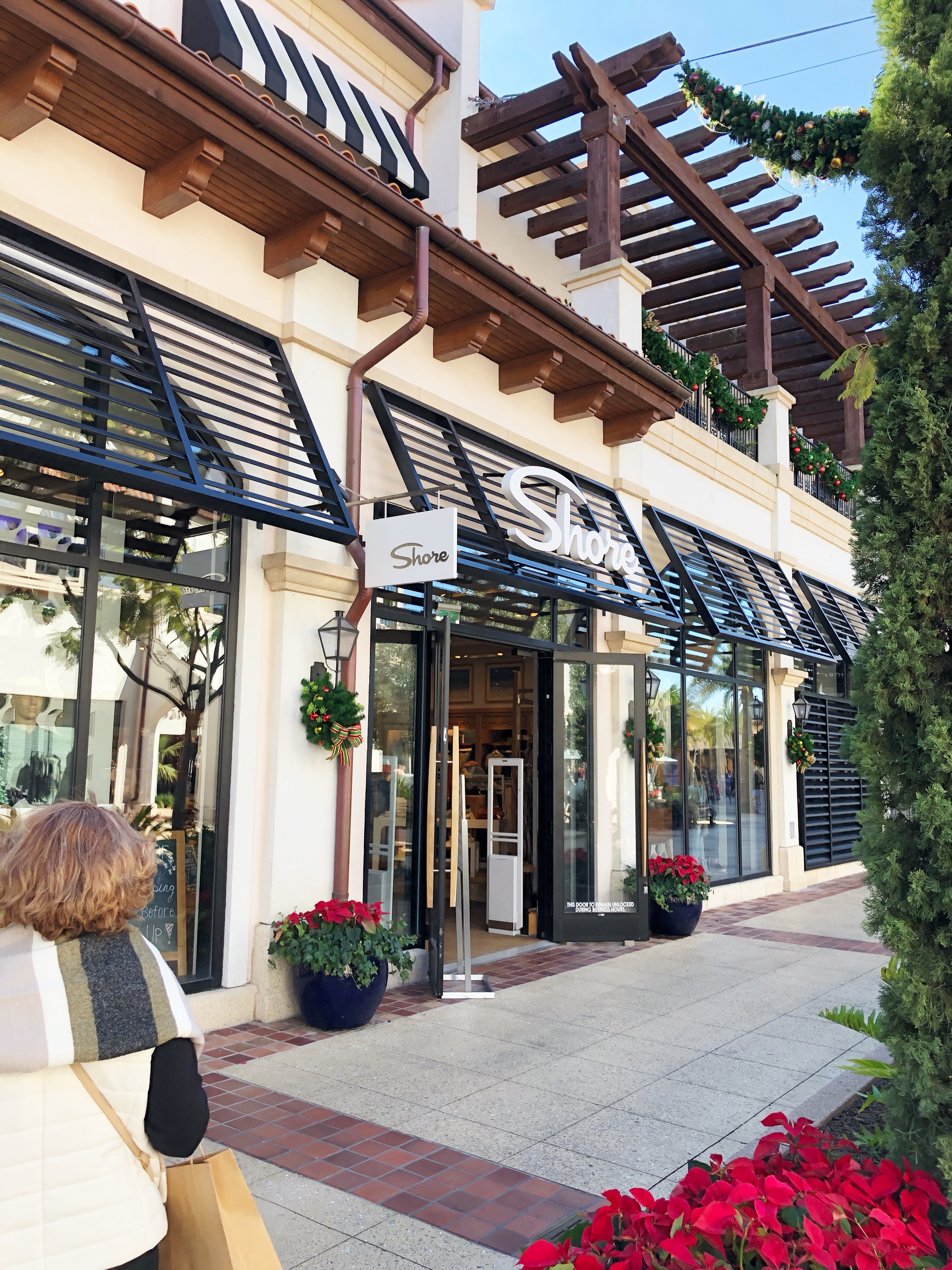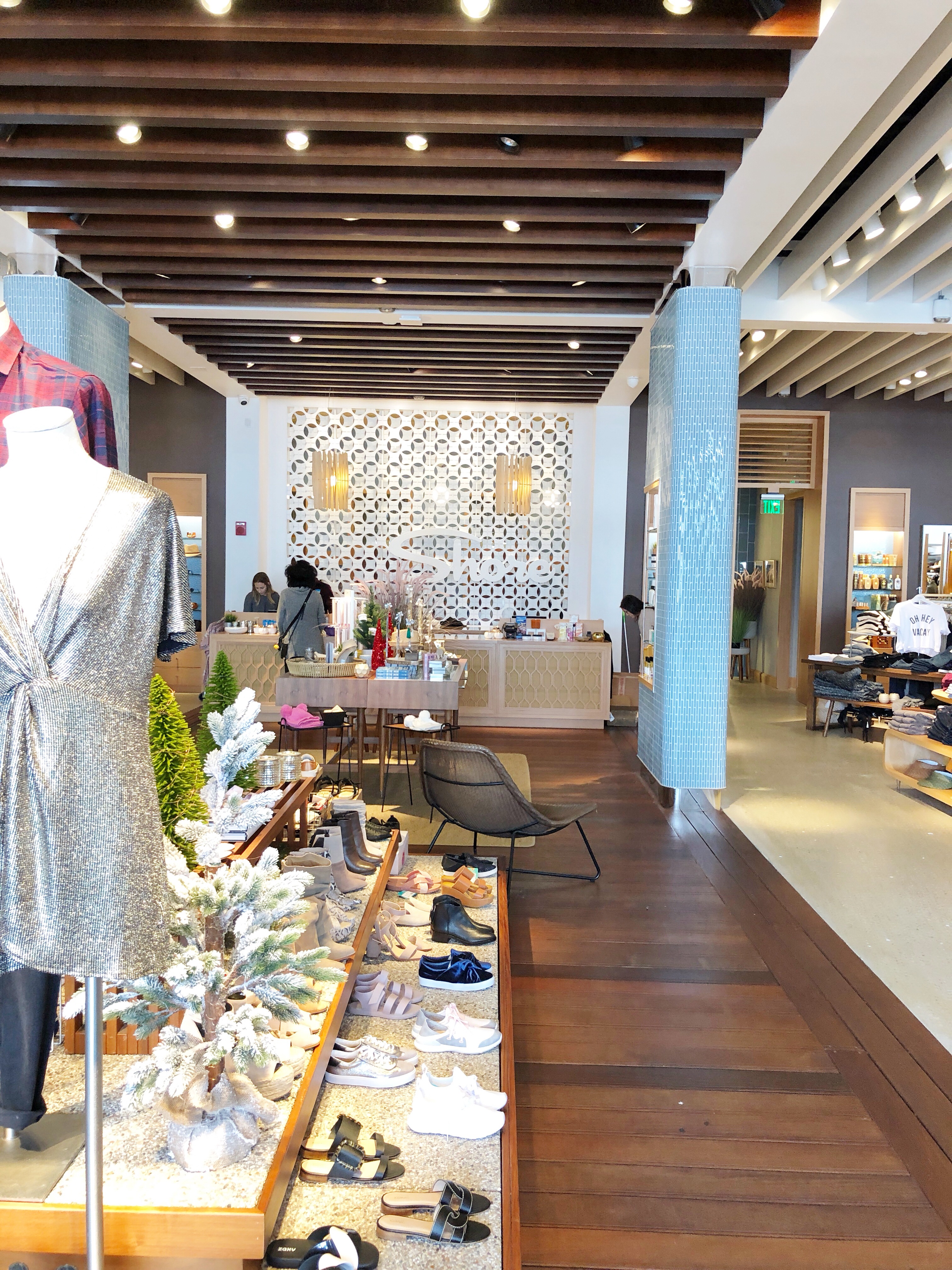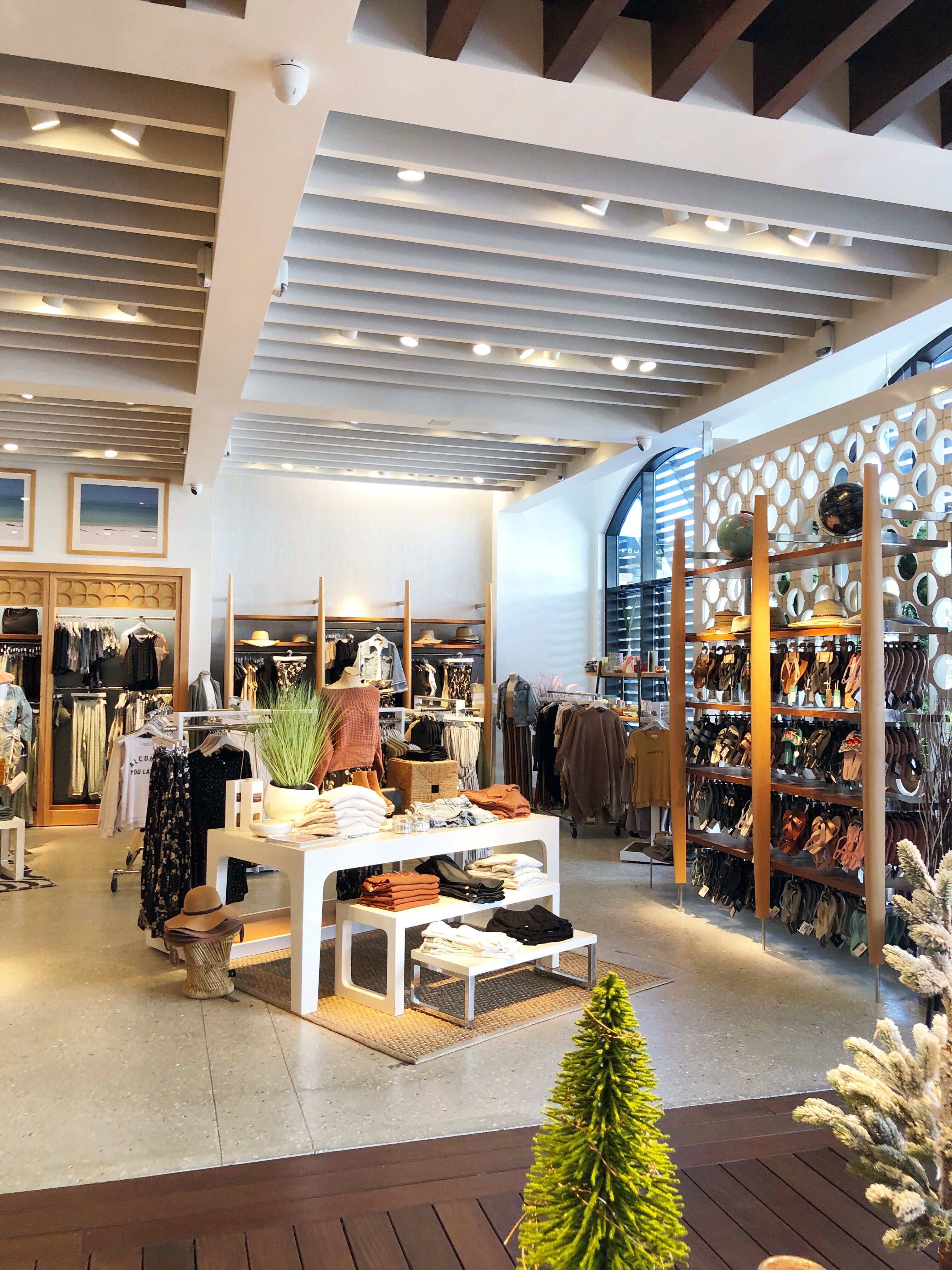 Hands down my favorite store at Disney Springs is Shore Brand! It's a mix of beach, surf, boho and sustainable style! I love the sleek and modern layout, their shoe selection and tons of their clothes are made in the USA! They have an e-commerce store and only two locations, so it's quite a treat to be able to shop in store!
There's tons of other stores for just about everyone! Many cater to the Florida lifestyle but there's so many really great stores to shop! I am so so glad they added all of the shopping in. Find the whole shopping guide here.
My Fav Places to Shop
Do you have any other specific questions about vising Disney Springs? I have all the insider knowledge. If so, let me know in the comments!