In the beginning of December, my friend Harmony (of Styled for Two) planned an super fun local influencer/blogger meetup! Turns out there's tons of us bloggers who live in the Space Coast of Florida (East Coast by Cocoa Beach). I met so many new friends and was able to catch up with old ones! I knew we were going to make wreaths but I had no idea it was going to be so magical and beautiful! Wait till you see the super adorable and delicious cookies!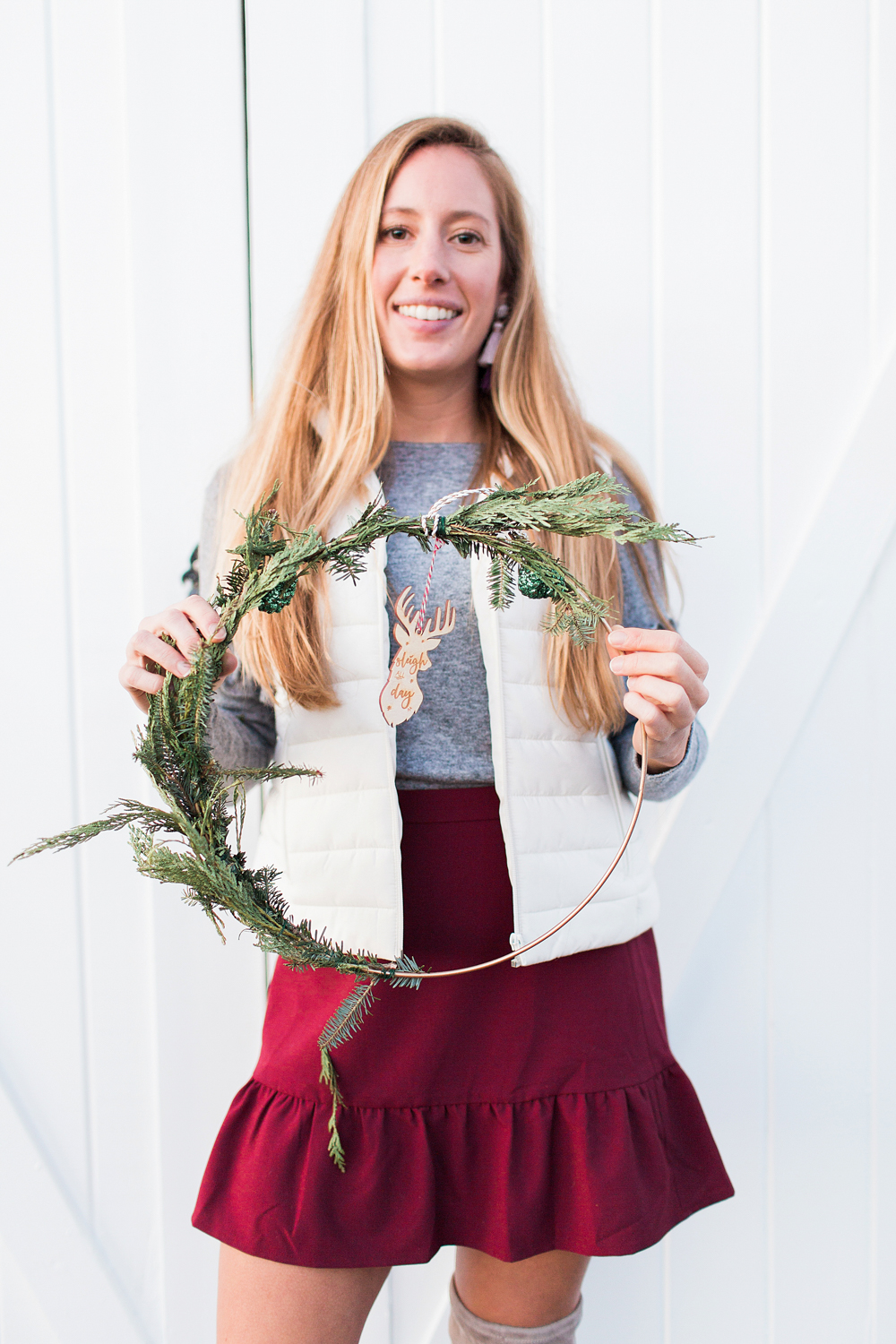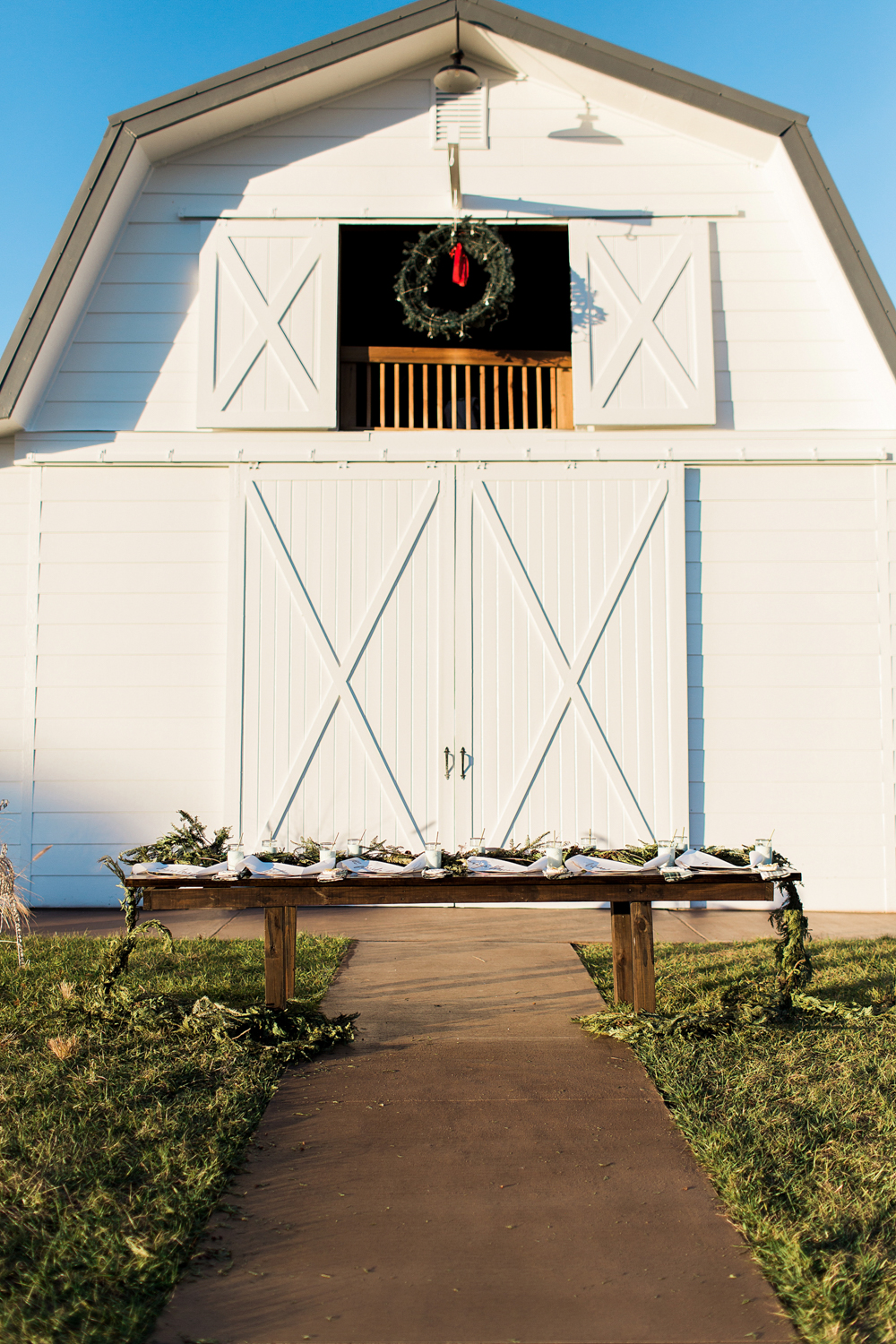 Going to events and meeting new people always makes me a tad bit nervous. I had already met a few of the local influencers at a few of the Tuesday's Together Meetings (a local Rising Tide Society group for entrepreneurs) but most of the others I had not met yet. The event was held at Sterling Stables in Cocoa which was way out in the boonies and is a really beautiful wedding venue!
I wasn't sure what to expect, but as soon as I got out of my car I was greeting by a beautiful white barn, a perfectly styled table full of cookies and the happiest smiling faces calling my name as I walked up! What was I thinking? There was absolutely nothing to worry about!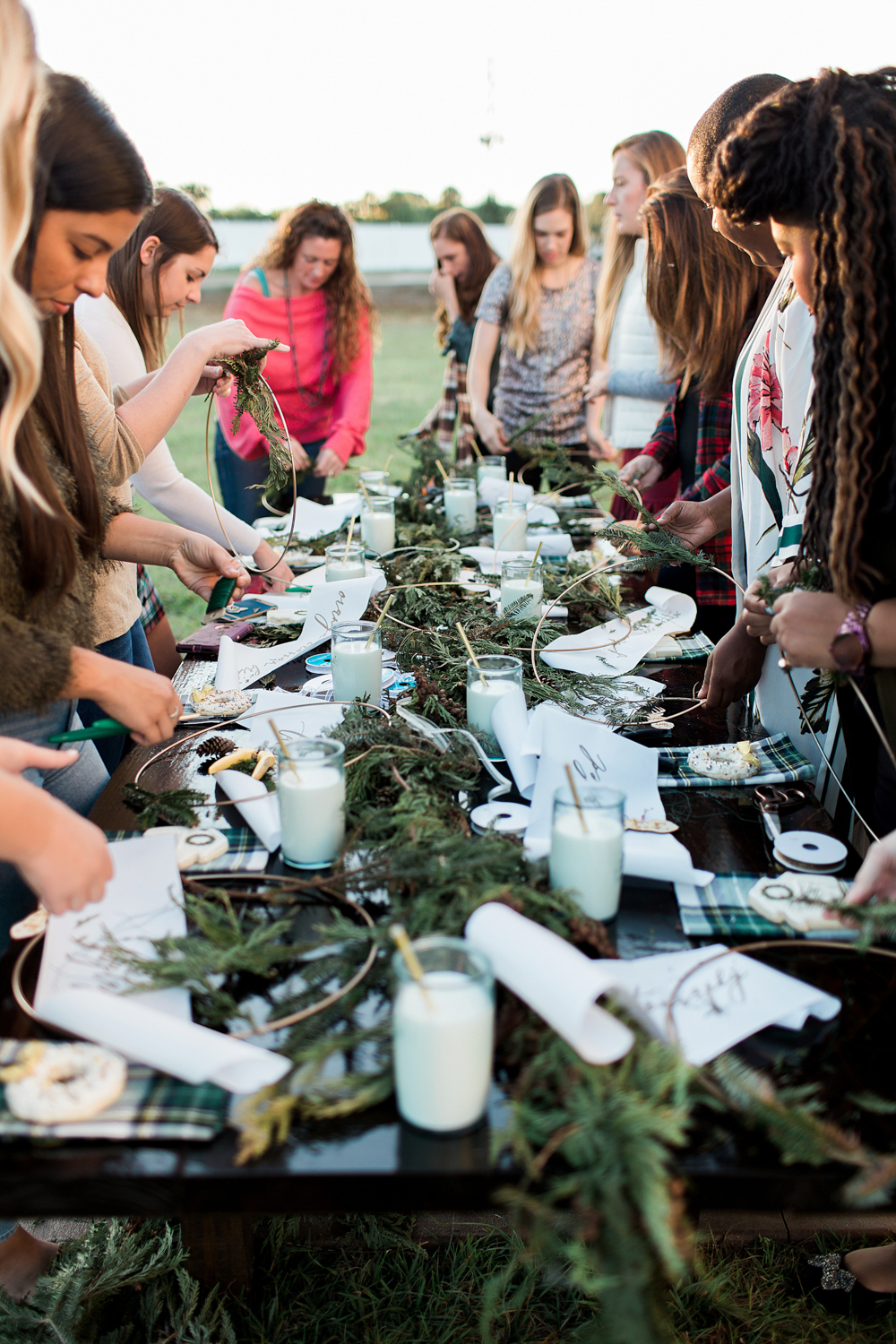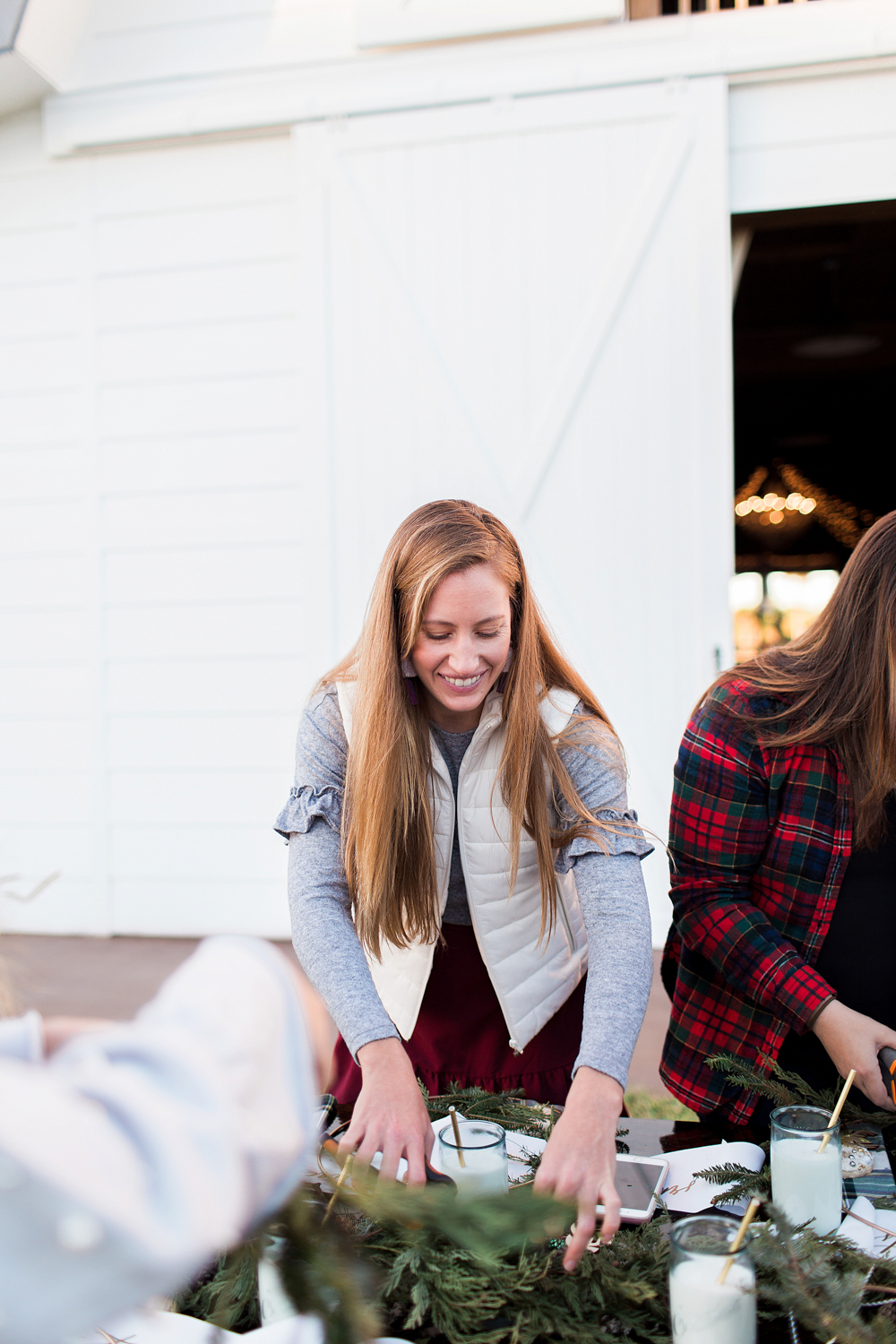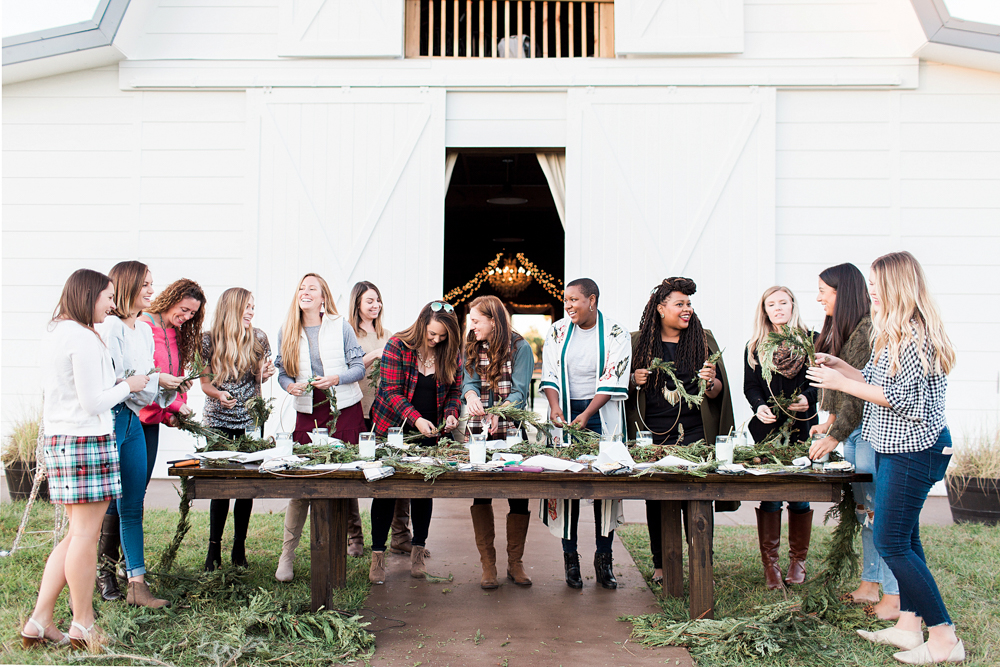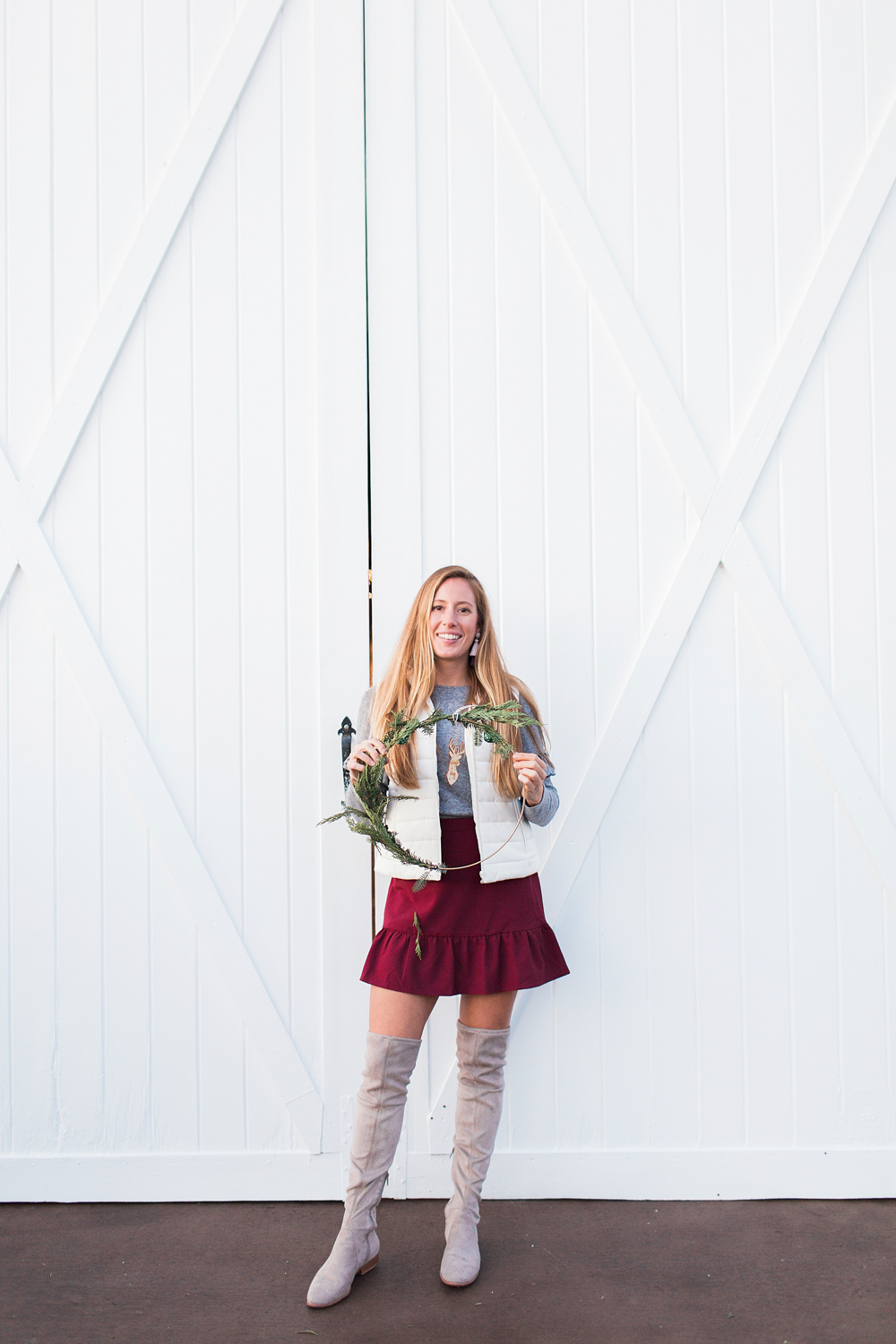 Outfit Details
LOFT Top (similar) / J.Crew Skirt (only $30 and an extra 50% off with code HELLO19) / LOFT Vest (use code MYSTERY) / Over the Knee Boots / Sugarfix x BaubleBar Earrings

We were told to dress in fall colors which of course was my favorite part!!! Dressing up and matching the location brings me so much joy! I knew we were going to have photos taken in front of a white barn, so I took that as my cue to wear my burgundy J.Crew Factory skirt to pop against the white backdrop! My grey OTK boots were my fav part about the outfit even though it was slightly (ok way) to warm to be wearing them but they are truly the cheery on top!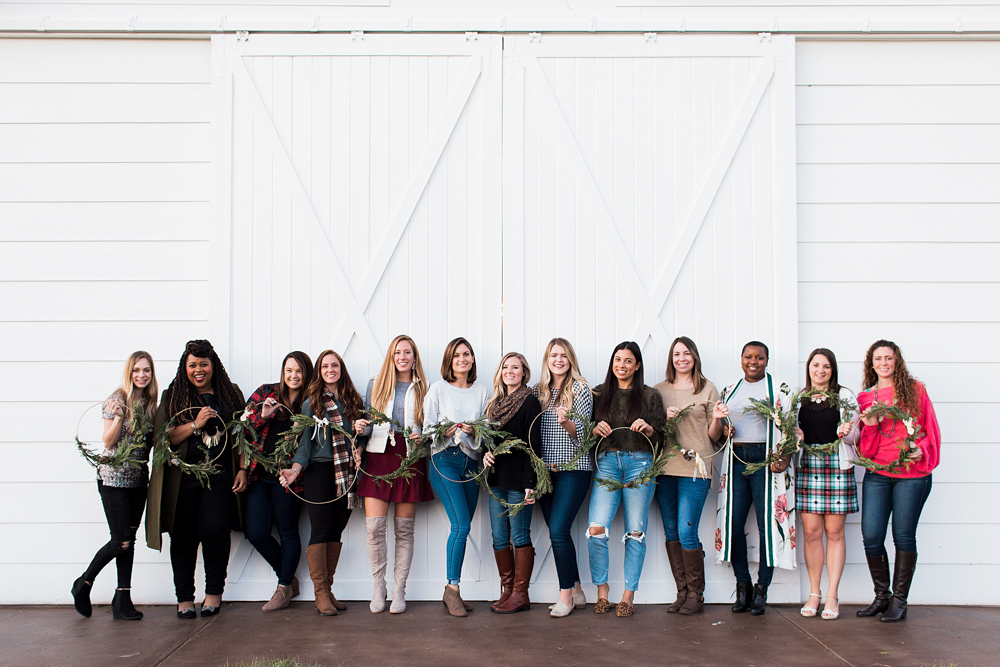 All of my fun and talented new friends! Can you believe we all live in the same town and didn't know about each other until a few weeks ago? Julie taught us how to make the wreaths and it was actually extremely easy. Next year I plan on buying giant gold hoops and making tons of wreaths to hang around my house!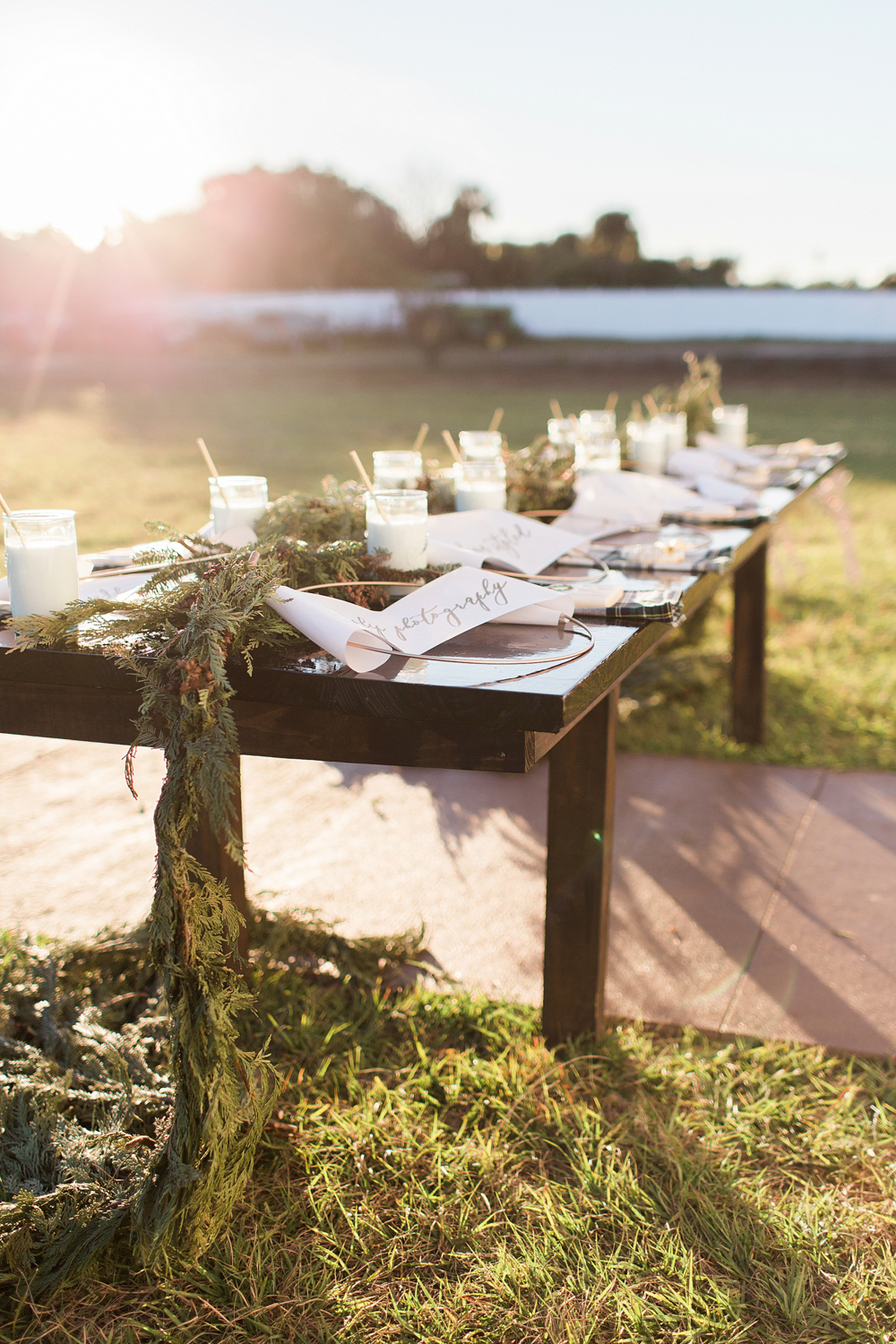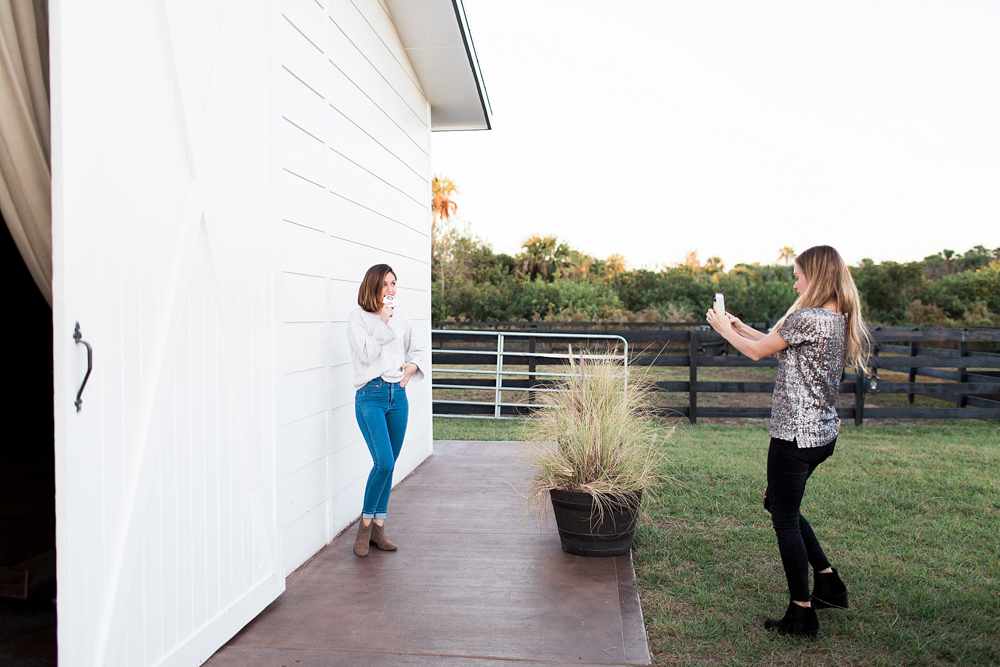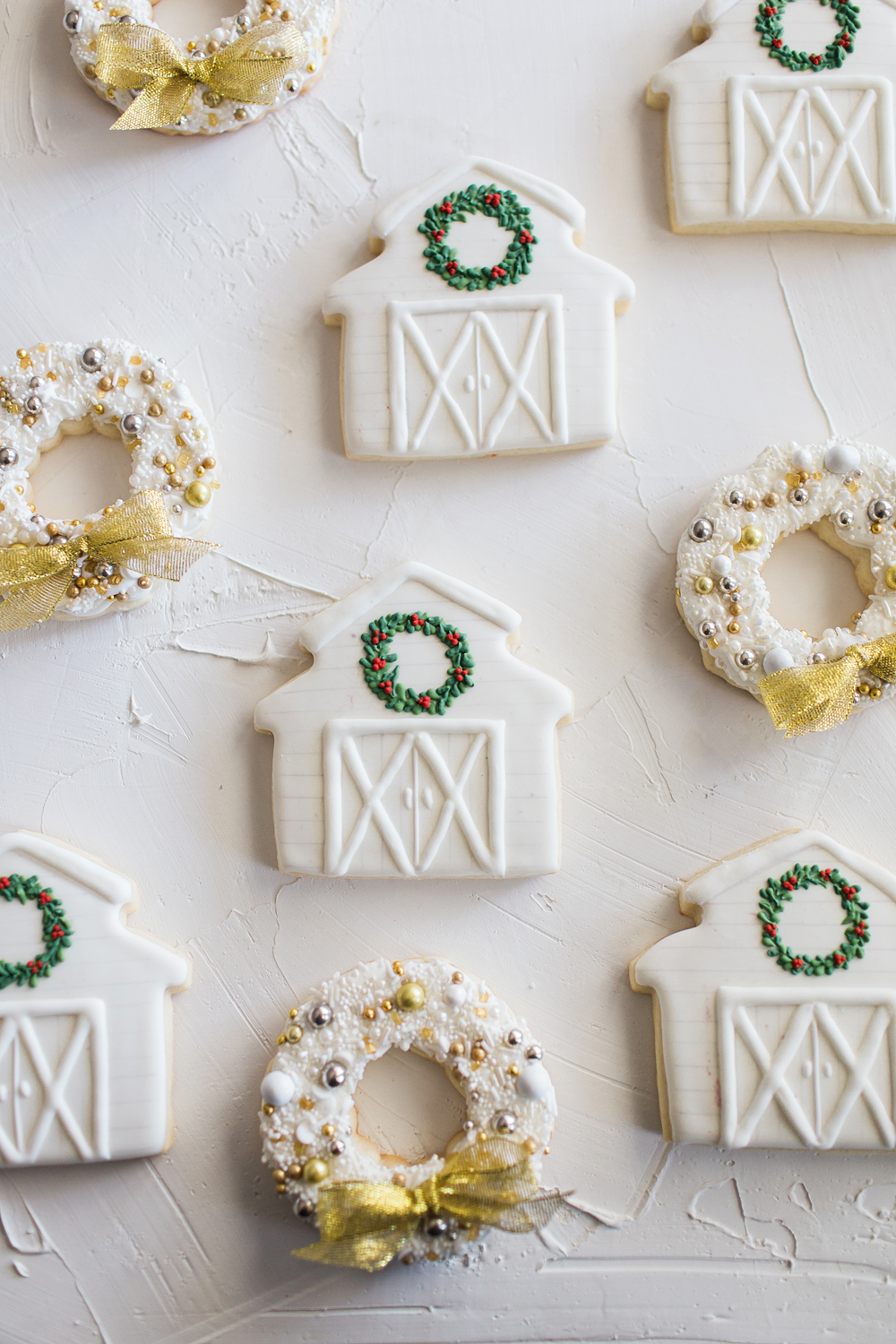 Now I have to brag on Pink Apron Confections who made the cookies! They were 1) super adorable and literally matched the barn perfectly and 2) they were insanely delish! As soon as the photos were done, we gobbled them up and some choose to drink their glass of milk (which I was grossed out by ha!). Prettiest cookies in the whole wide world!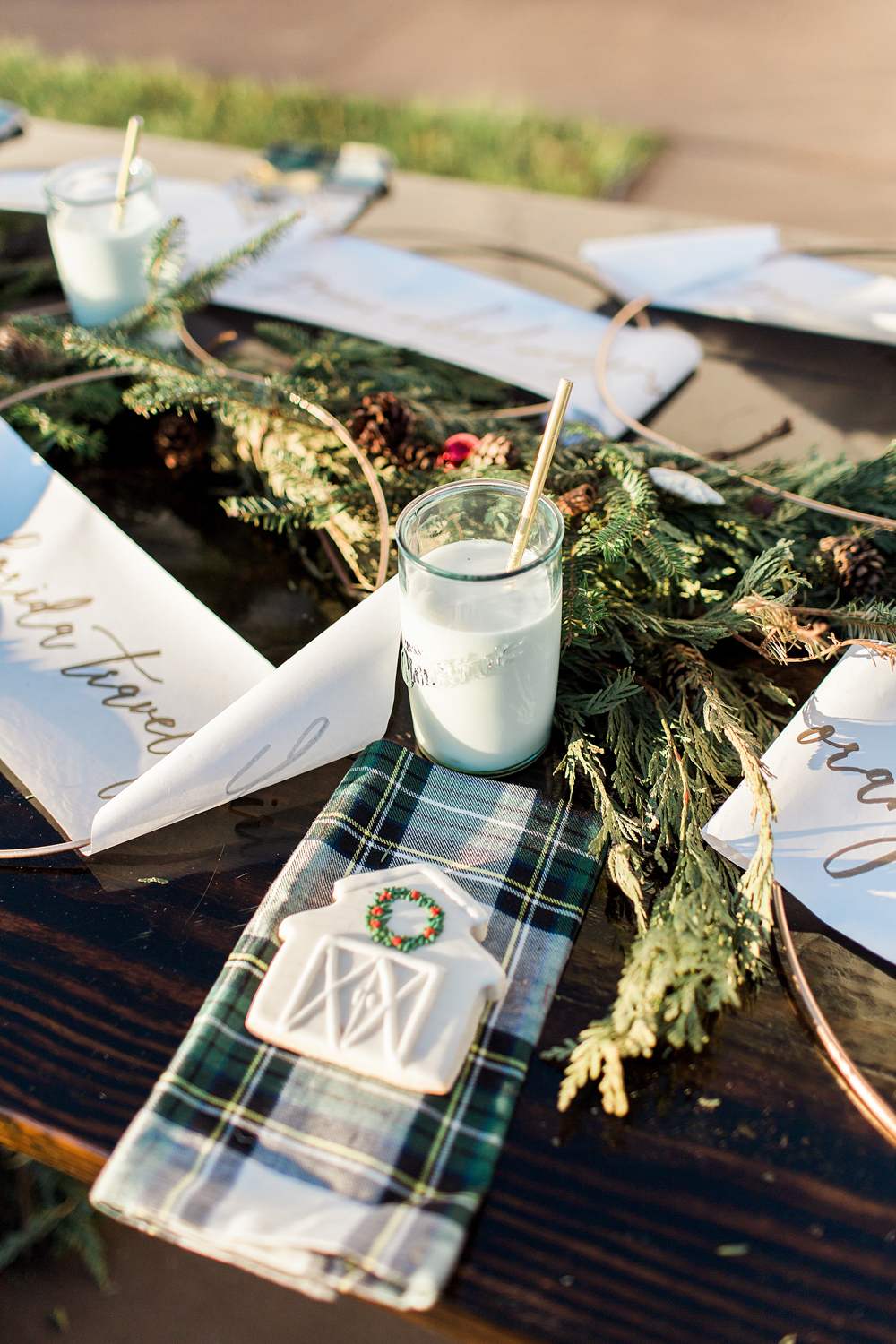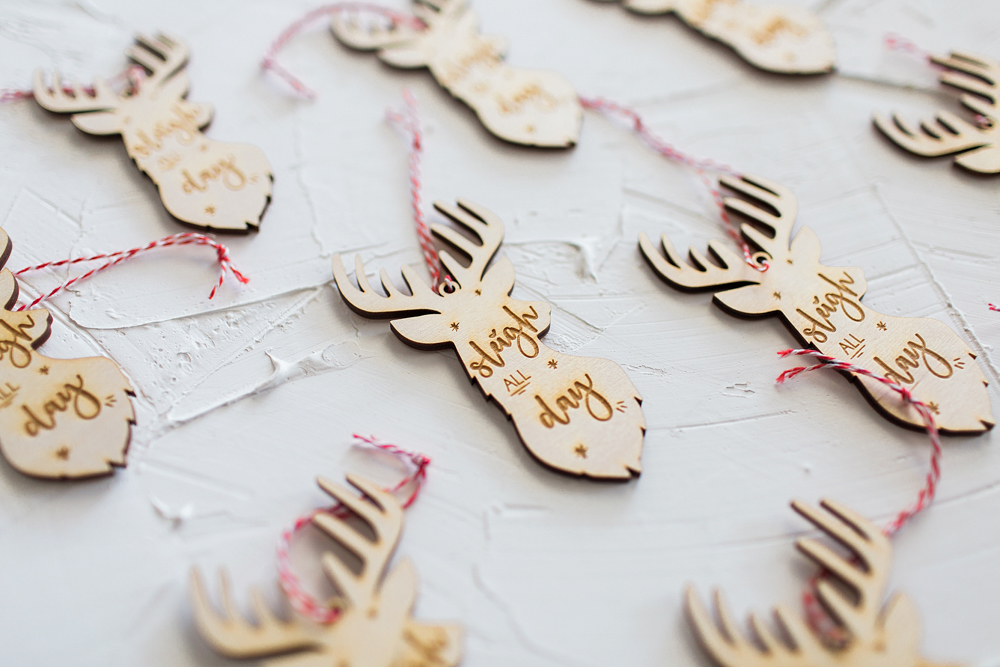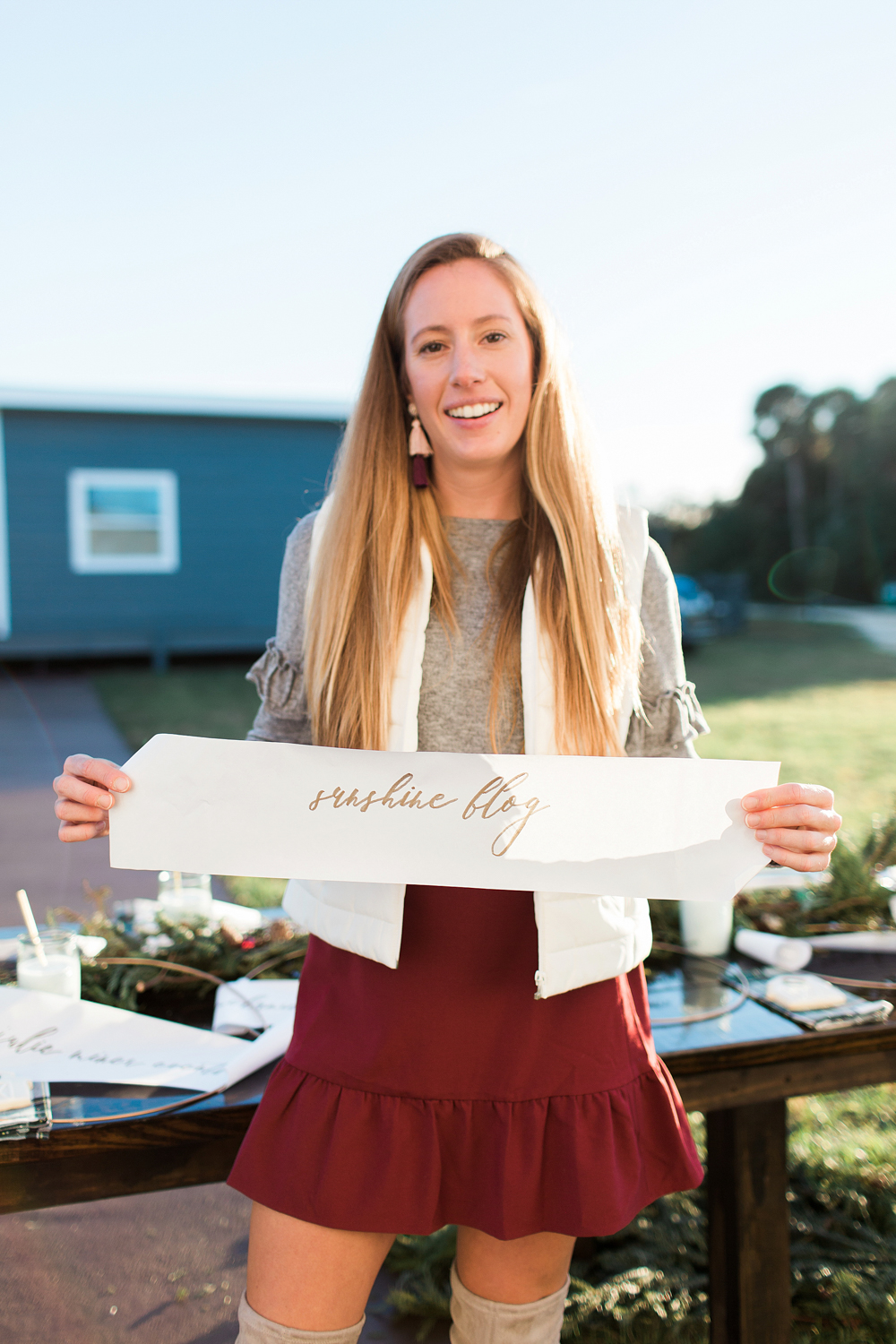 All photos are by Harmony Lynne Photography and you can find her blog, Styled for Two here! Thank you so much Harmony for planning this event, you are so talented and I can't wait to share the next event with you all!
Recent Posts:
Sparkly Dresses to Wear on New Years Eve
Sweaters to Wear at the Beach During the Winter