Fall is in the air! Not exactly. It was 97 two days ago at 6 PM, not even joking. BUT, the good thing is that there are a few classic pieces I pull out every year that help me slowly and easily transition into fall. Slow and easy is the key word! When I say fall, I say it lightly. I tend to only wear these pieces when I'm inside air-conditioning. Then come the end of October/November, I can wear them more frequently.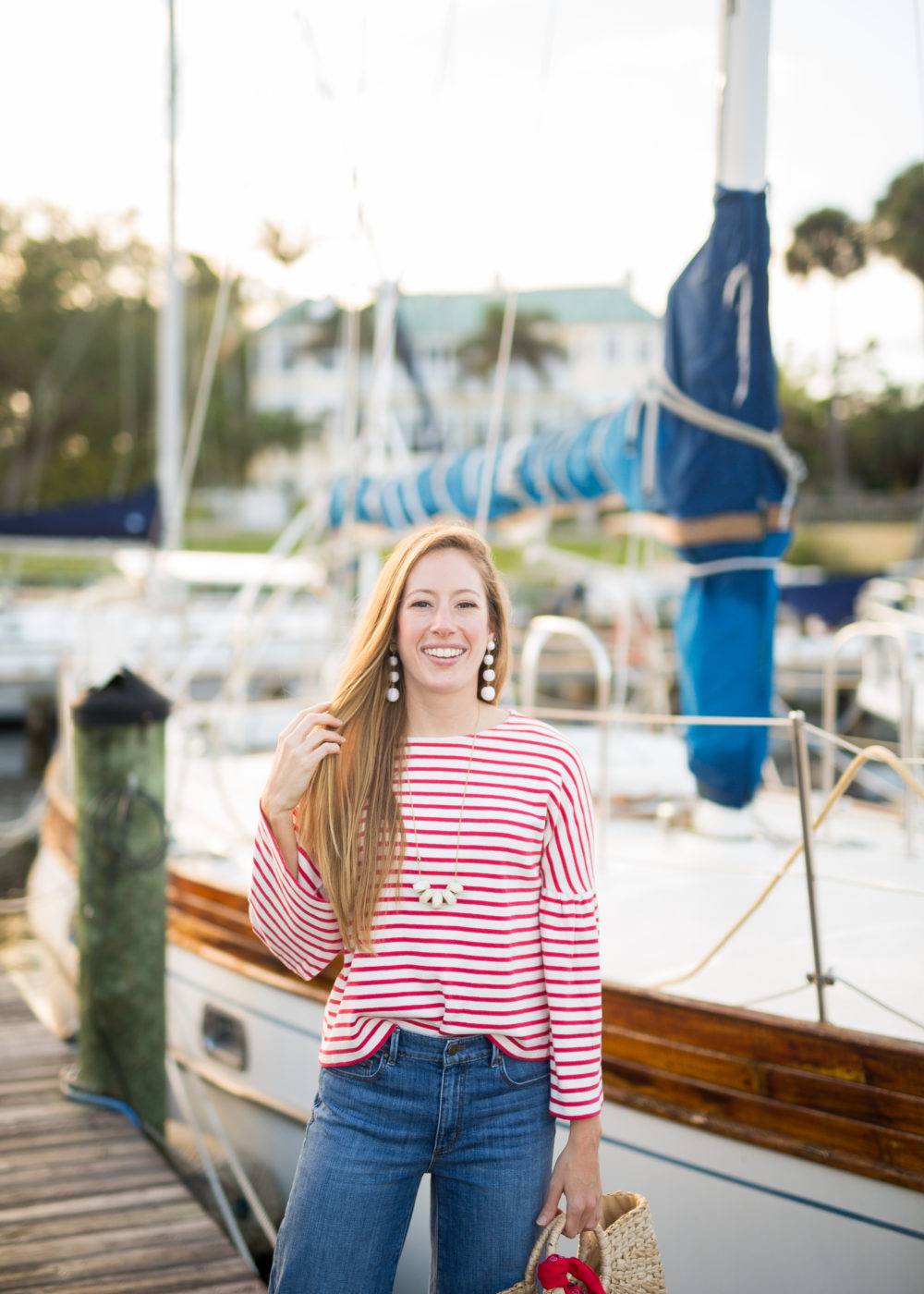 Last year I wore this exact classic outfit when I taught middle school and shot these photos in mid November. It was still about middle 80's out, maybe low 80's if we were lucky! I do remember it feeling "nice" out which is code for, we could walk outside and not sweat. Fall in Florida is challenging. Some years it will cool down in late October, other years, we don't have a crisp day until December. Even then, out fall/winter is very short and usually ends by March.
Most of the time when I dress for fall, I just fake it till I make it. My favorite transition pieces are striped tops, jeans and closed toed shoes. To transition from summer to fall, I go from wearing striped tank tops and denim shorts to  striped long sleeved shirts and denim pants. I'm actually super jealous of anyone who can start wearing a jacket right now. Makes me want to take a trip up to Maine or Vermont this fall after seeing Julia from Gal Meets Glam and Jess Kirby's travel photos!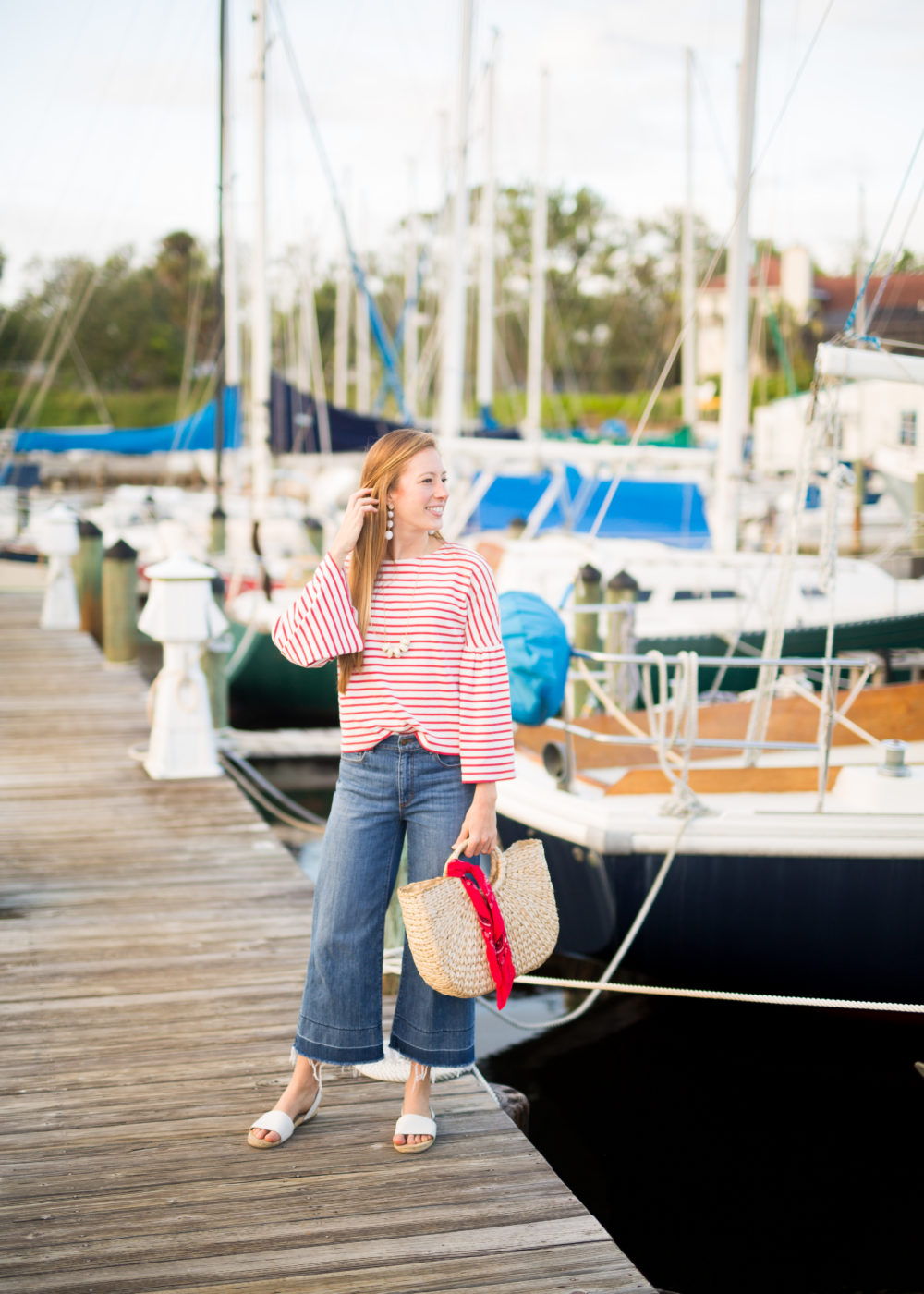 To move from summer to fall, I tend to start with these five classic pieces. Then from there I build onto my wardrobe and add pieces like cozy sweaters, boots and pants.
5 Classic Pieces to Help Transition Into Fall
Classic Striped Shirt: This is a no-brainier. I wear stripes year round and it's a great classic piece that is so easy to match with everything, including jeans. You can wear stripes to work, on the weekend and out on town their so versatile.
Wide Leg Jeans: I remember when these became super popular last year, I was soooo excited to buy a pair! These were my most worn fall item last year. Every Friday when I could wear jeans in the classroom, it was either these or my overalls. I used to also wear my white wide-leg pants on days other than Friday. My co-workers used to make comments that I was the only one who could pull off jeans on a normal school day because I was the fashion teacher ha! Breaking those fashion rules since I was born! Don't like the wide leg trend? Just wear skinny jeans instead!
Loafer: A loafer, mule or backless loafer (whatever you prefer to call the shoe, their all a shoe ha), are my most worn shoes in the fall! I own a pair in white, yellow and want to add a neutral cognac color to my collection.
Bandana: Tie a bandana around your neck, in your hair or on a bag to match any outfit!
Basket Bag: I will continue to wear my basket and straw bags year round. I love adding a bandana to the handle like I did in the photos above to match my outfit. Stick to a neutral bag and add a fall colored bandana to keep it in season.
Shop Classic Transition Pieces for Fall
Photos hold such significant memories for me. It was around this time last year my boyfriend broke up with me. These photos were shot about a week later. I remember feeling like I had the puffiest eyes and darkest under eye circles ever after crying for a week straight. Not like you can even tell in these photos but I remember feeling like my eyes were so noticeable. Now I have these photos to look back on and see how much I've grown and changed. I do plan on writing a post about how to find confidence after a breakup. It takes a few months to see light but there really is light after a breakup! Life does go on, even though it may not feel like it at the moment. These are still some of my favorite photos ever and were taken by Isaac Dean Photography.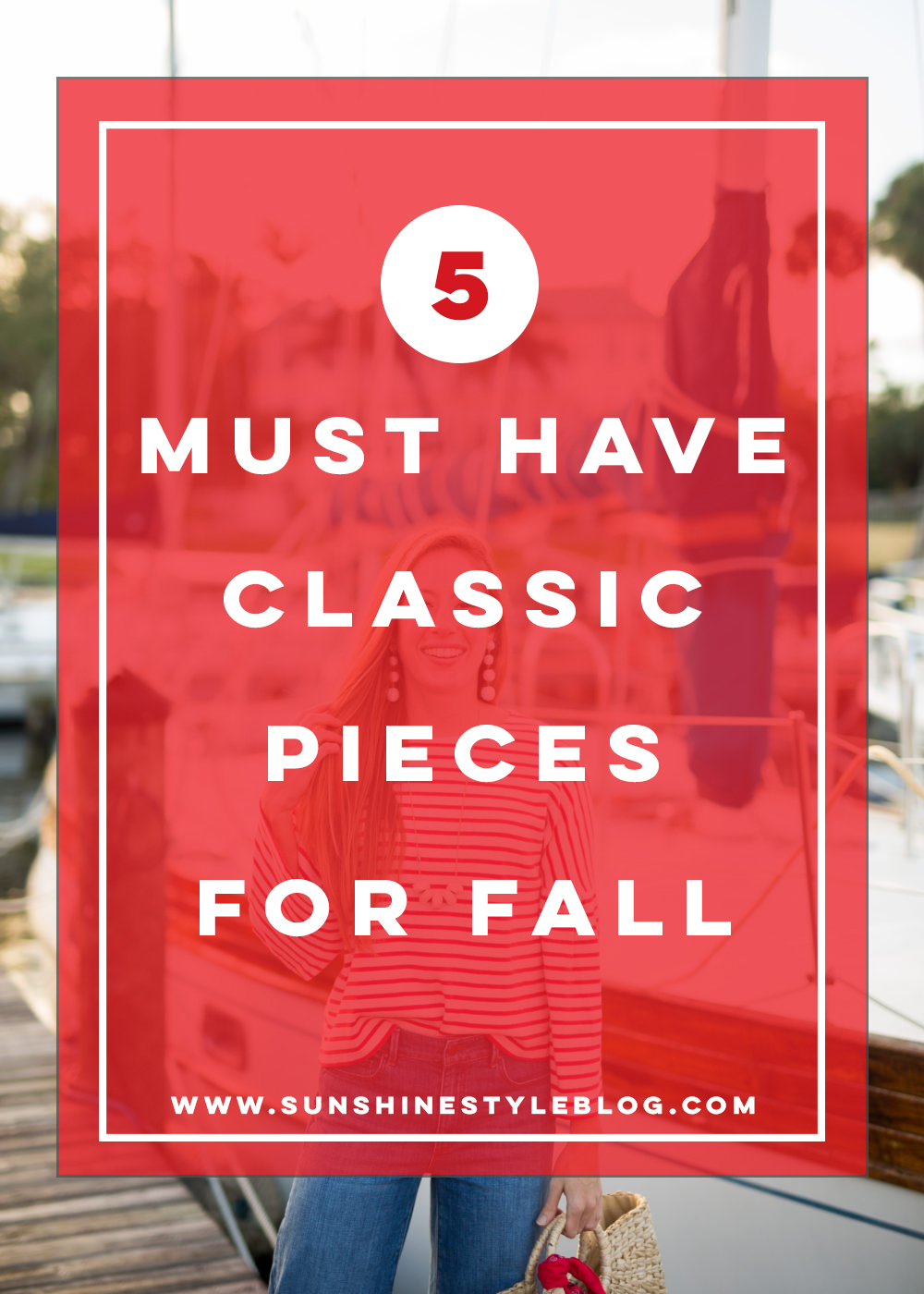 Recent Posts:
Floral Dresses to Wear to a Fall Wedding
20 Items I Pack in my Beach Bag