As a girl in her 20's, it seems I always have a wedding to attend. I would say the majority of my friends are already married, meaning I've been in their wedding or I attended their wedding. As a wedding guest, I always always wear a dress, particularly a floral dress! A year or two ago, I'm pretty sure I had 9-10 weddings to attend within a few months time span. It was cray cray. And I'm also pretty sure I started a wedding guest present budget that year ha.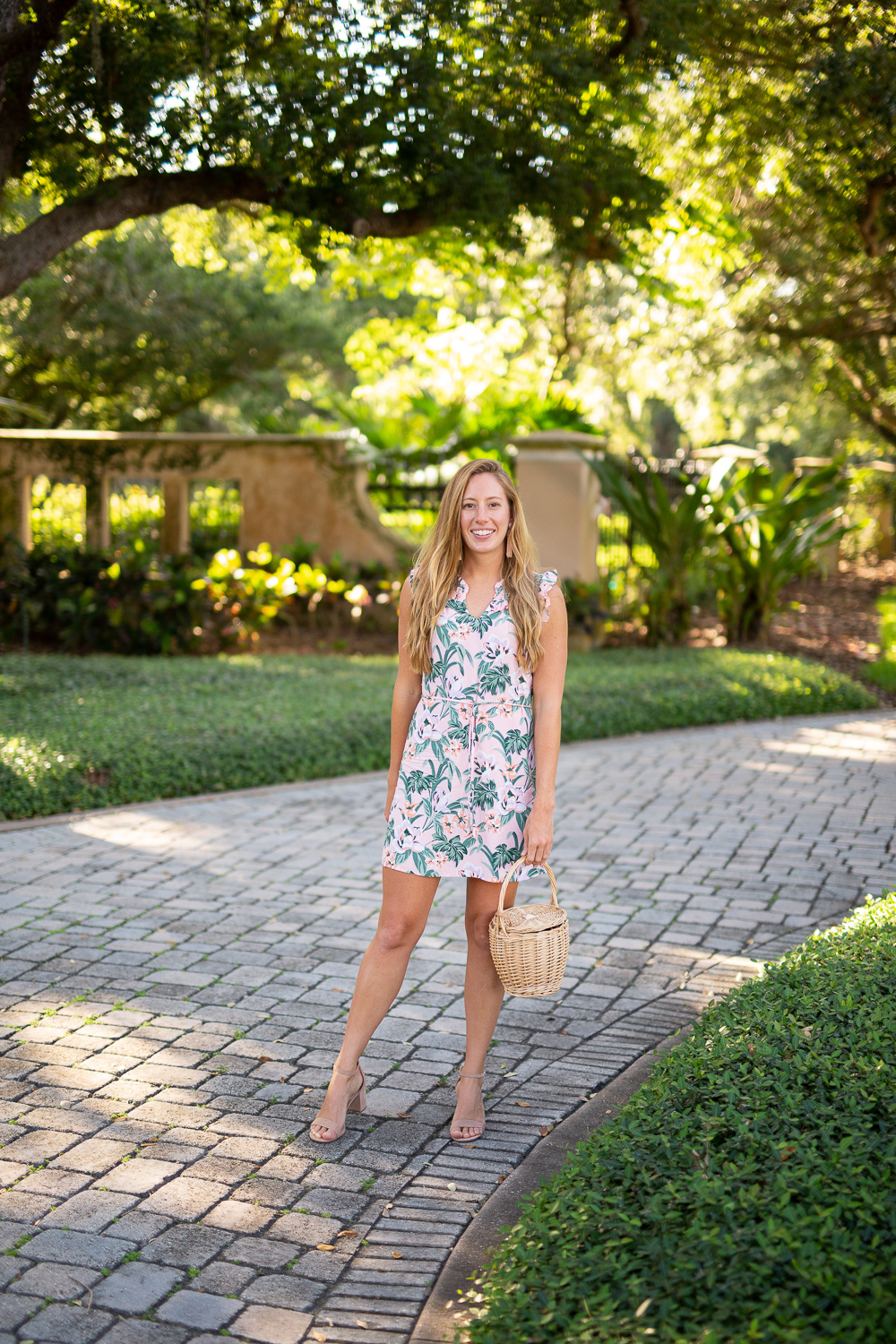 Outfit Details
Similar LOFT Dress / Target Heels / Statement Earrings / Basket Bag
I'd say a floral dress is always my go-to for weddings and even bridal showers. I own a ton in mini, midi and maxi length ones. When I go to a weddings, I usually always wear dresses that are yellow, blue or pink (my go-to colors). Come fall, I tend to wear girly dresses in the same colors, just in warm fall tones like burgundy and teal and mustard yellow.
This pink floral dress is from LOFT and I love all of their dresses! Sadly this one is sold out but I found an almost identical pink floral dress here. Every season they come out with the most beautiful pieces, especially girly dresses and are always perfect for wedding wear. I'm not even joking when I say probably 90% of my dresses are from LOFT. I worked there in college and am still obsessed! Some LOFT dresses in pretty fall colors that have caught my eye lately is this burgundy floral shift dress and this blue floral shirtdress.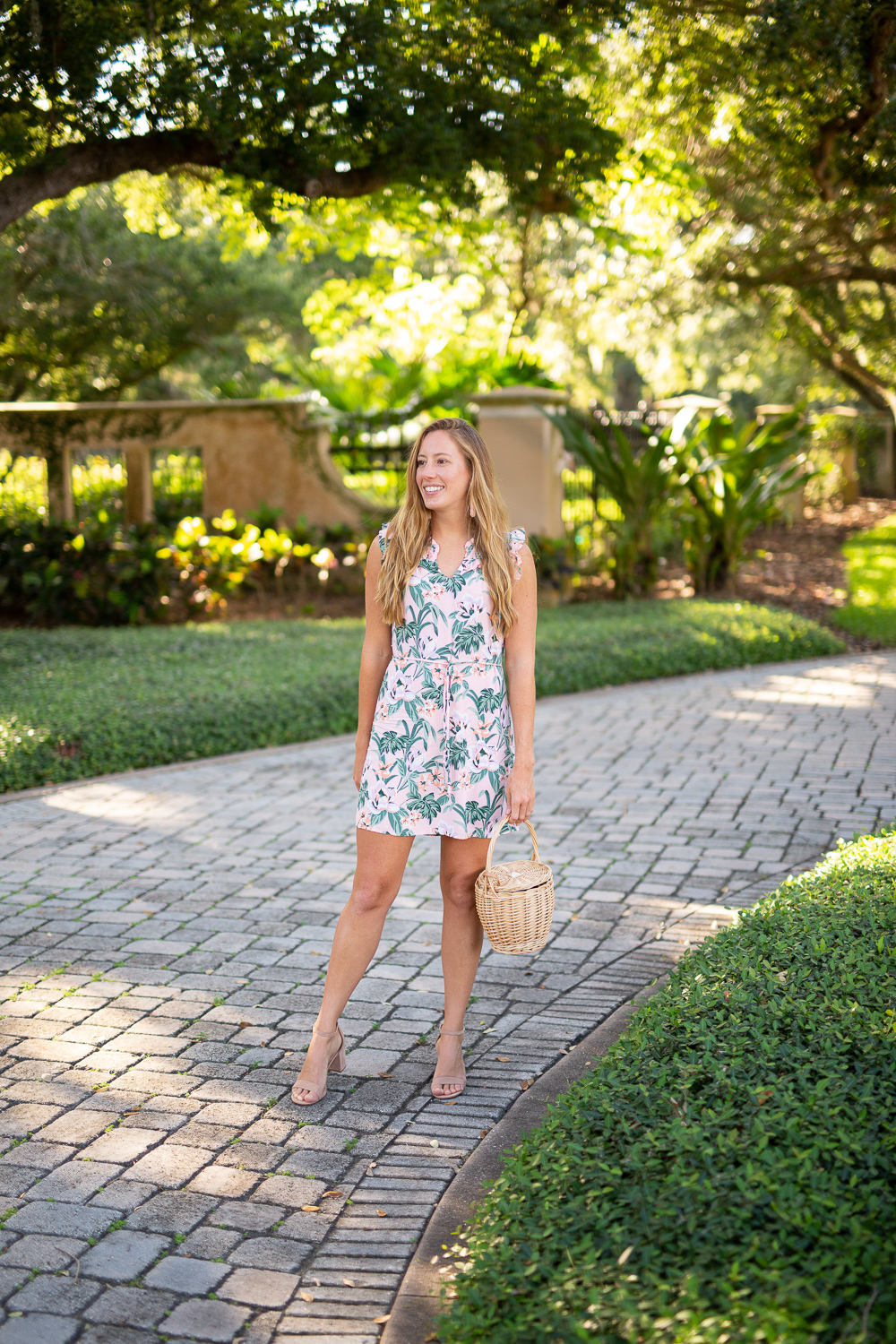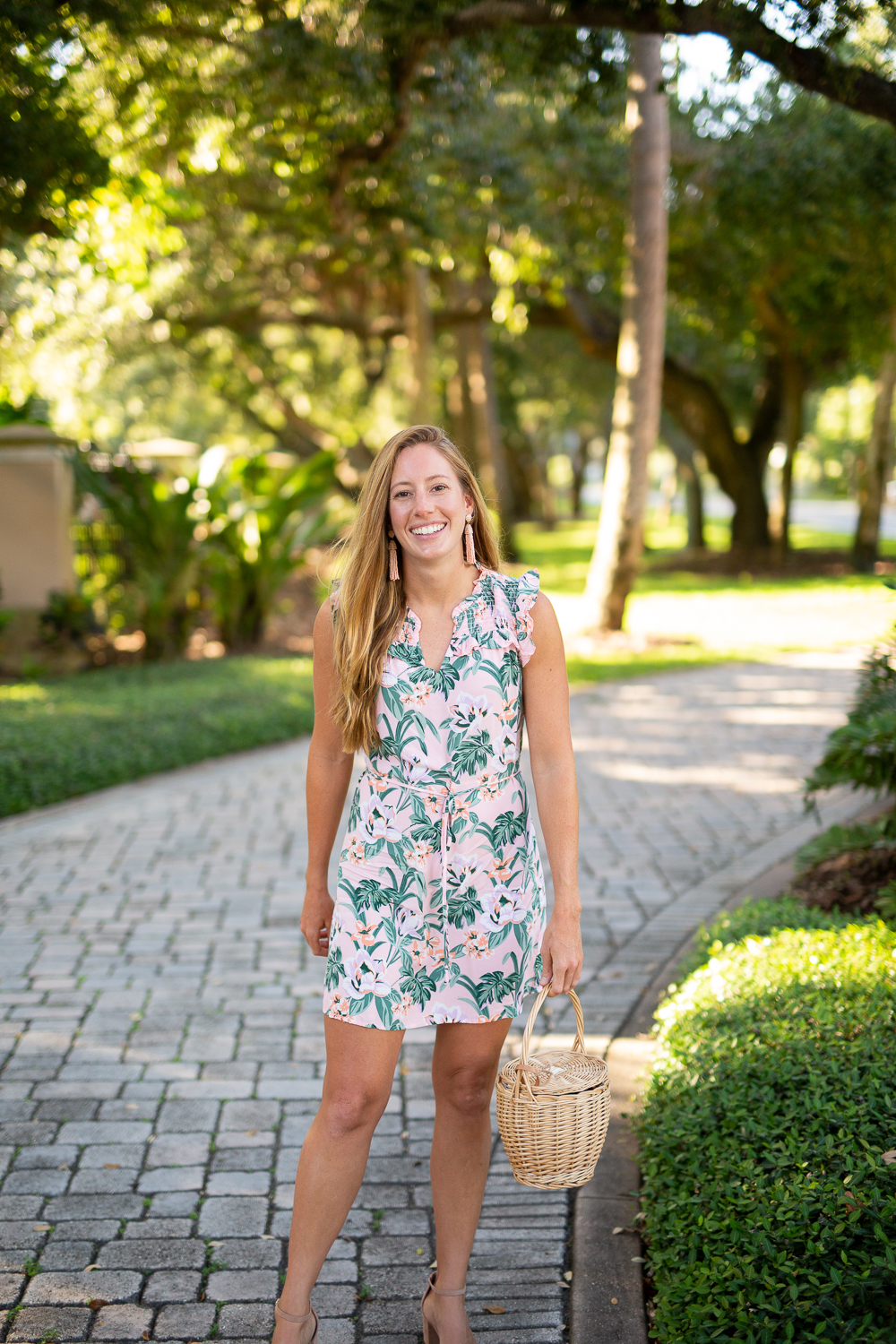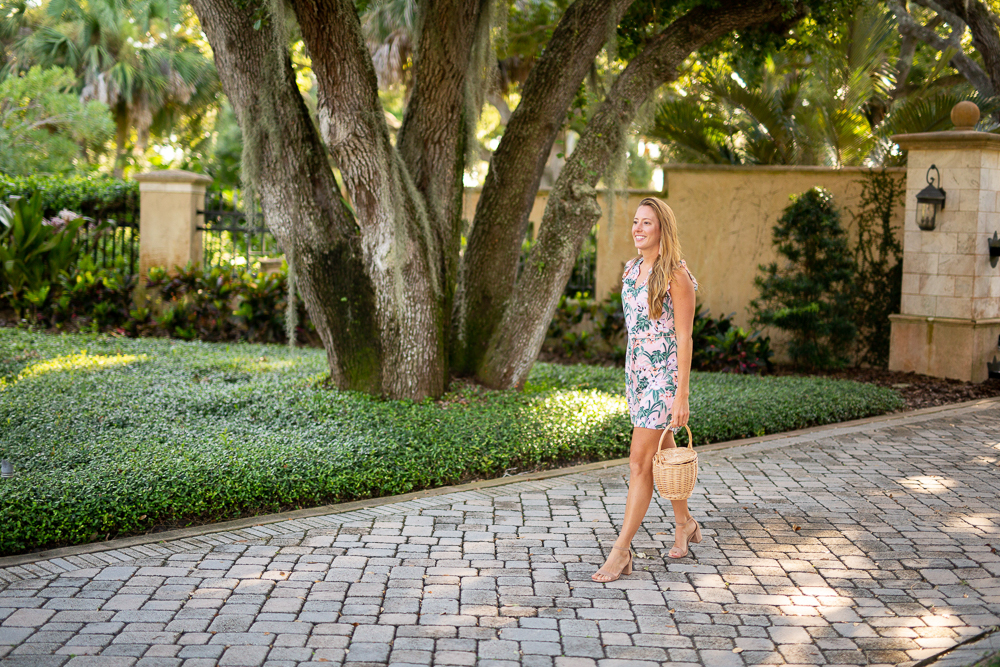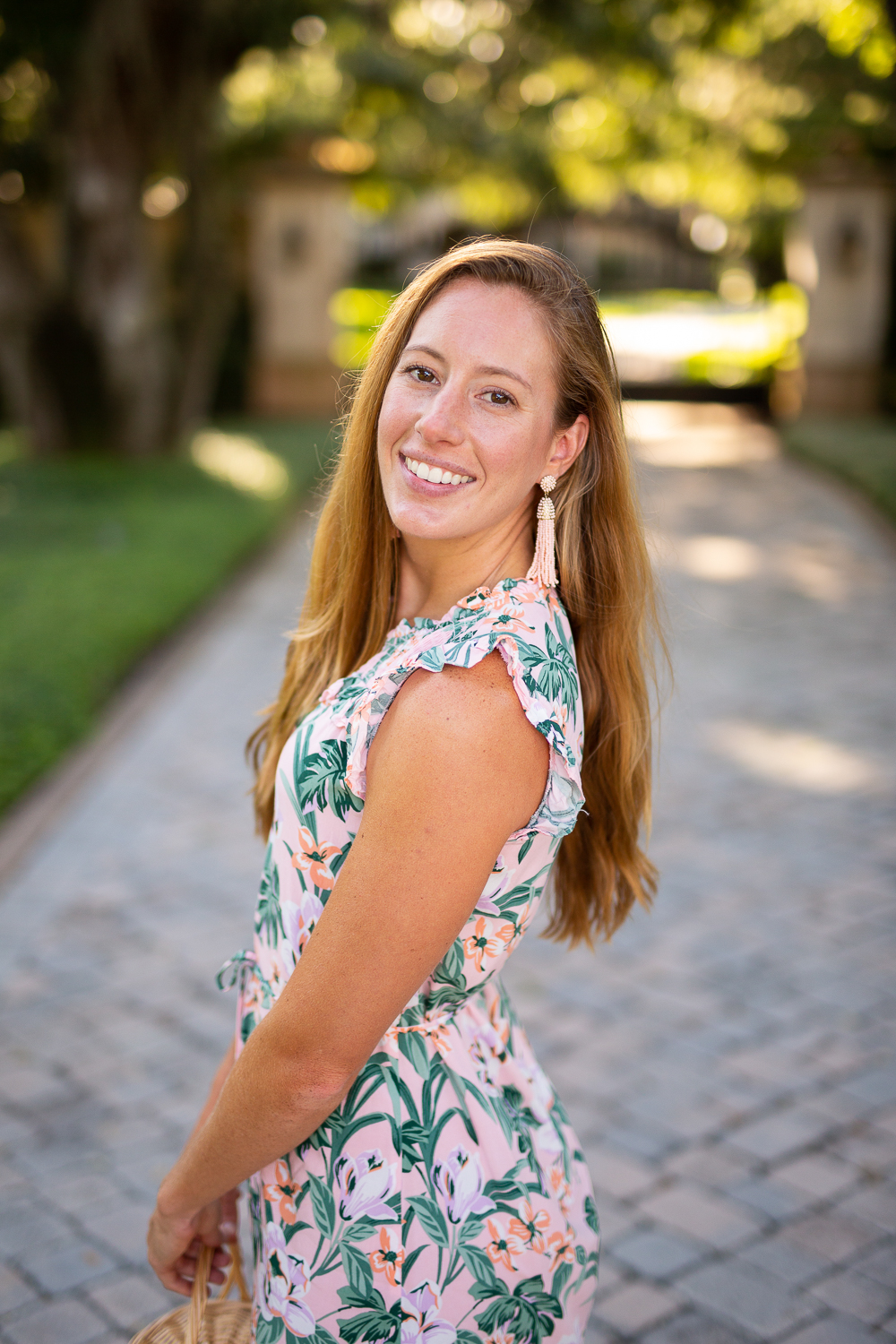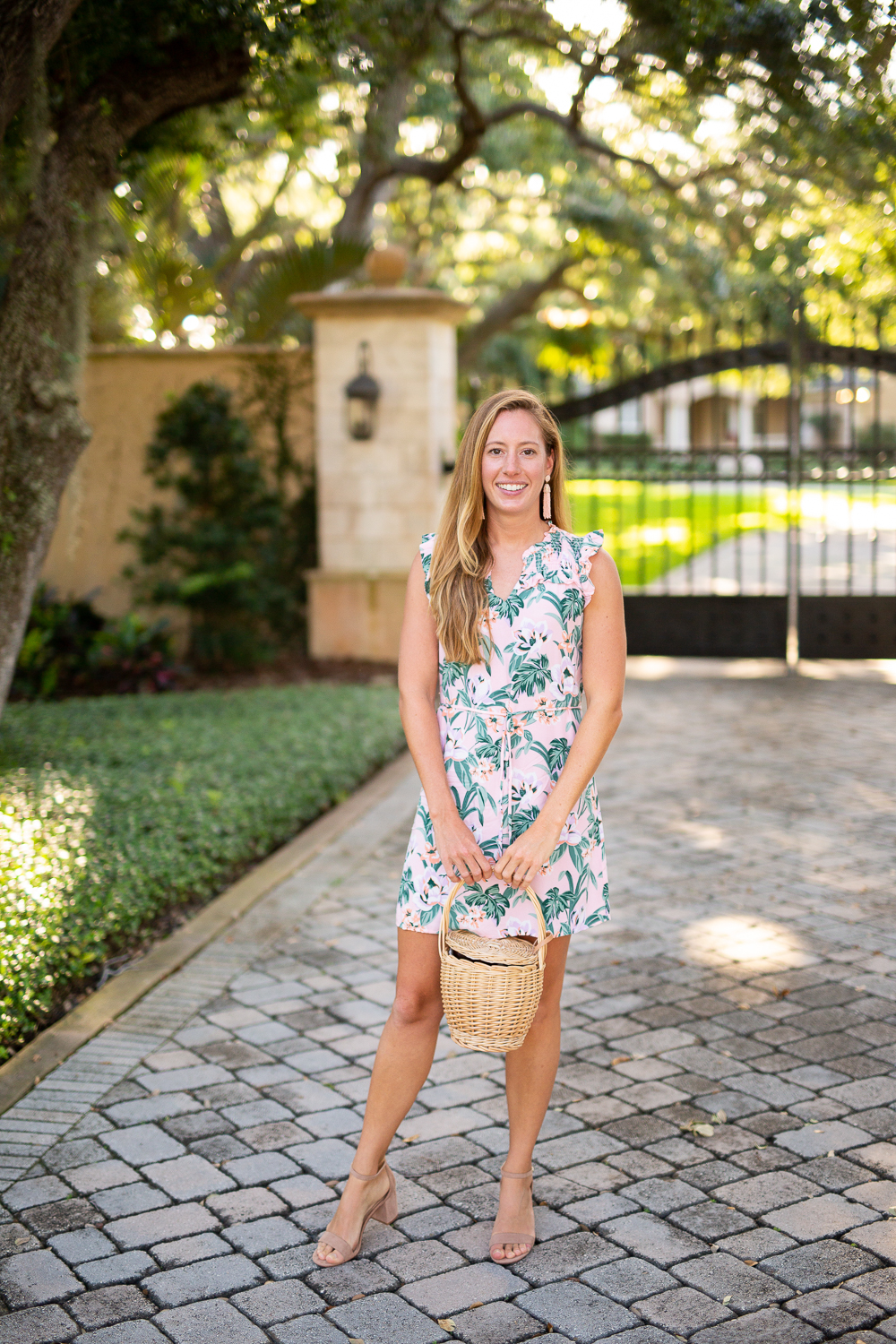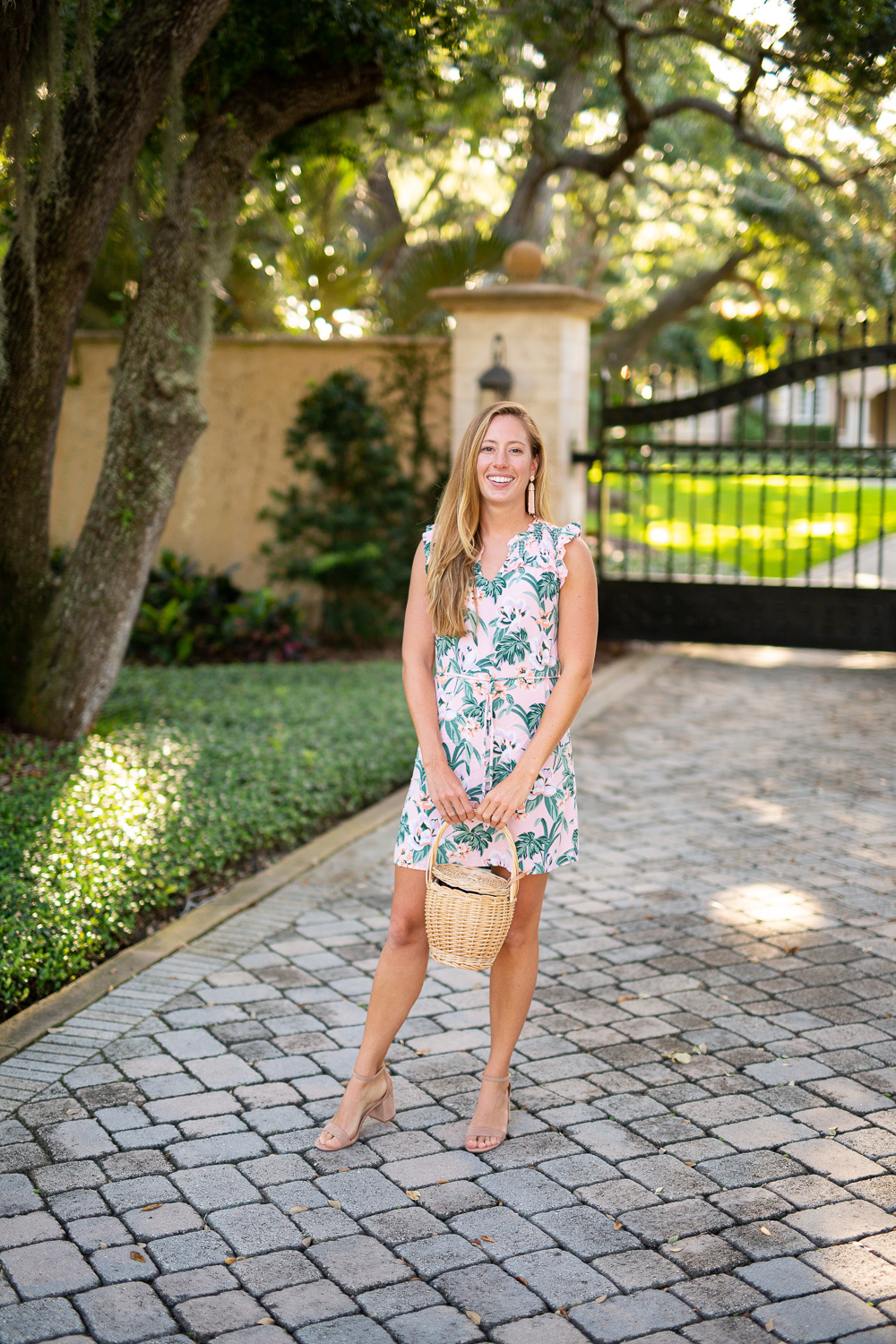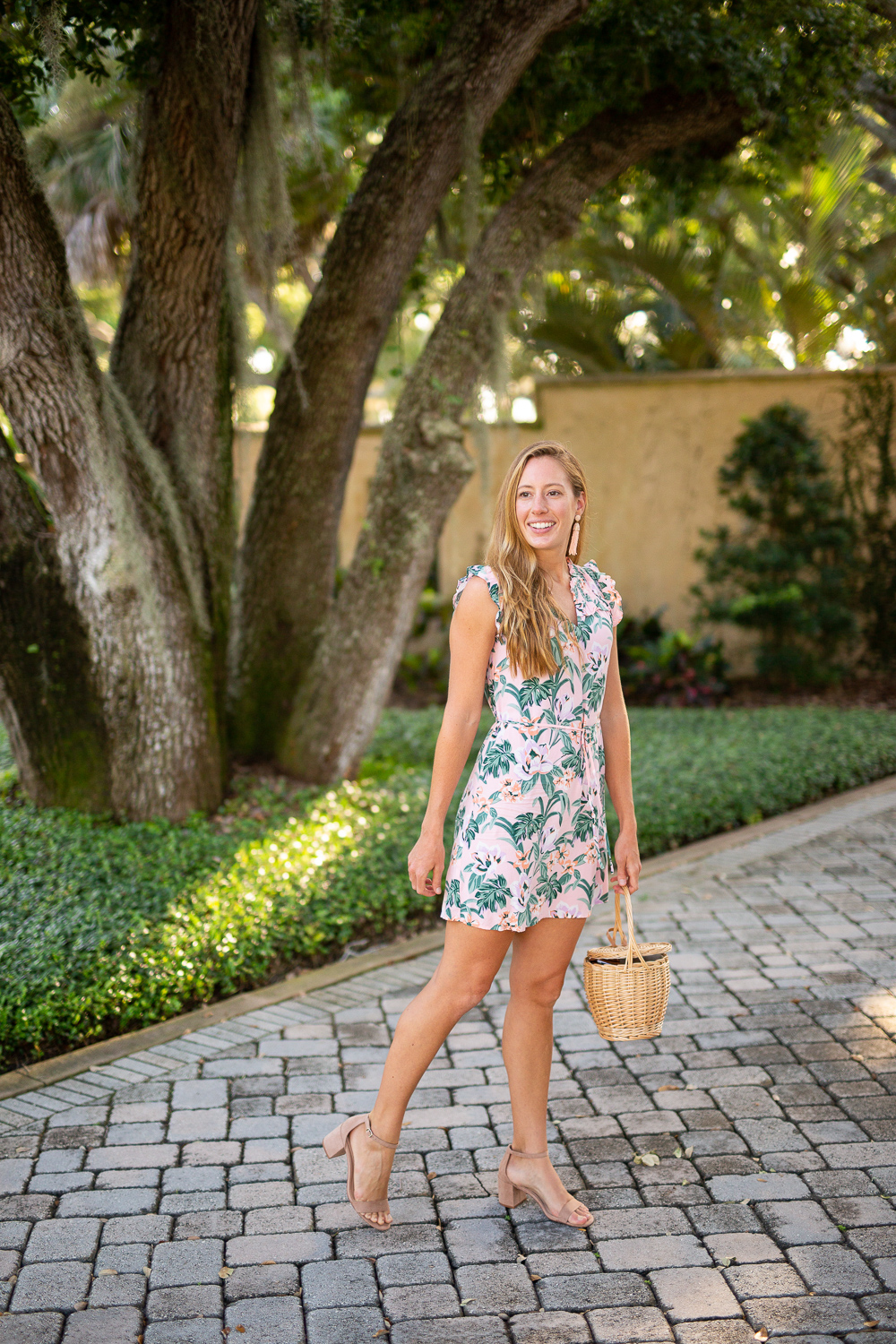 Outfit Details
Similar LOFT Dress / Target Heels / Statement Earrings / Basket Bag
Now, if I had an endless budget, I would absolutely splurge on a Gal Meets Glam floral maxi dress! It's such a beautiful piece and screams fall! If you have not checked out the full Gal Meets Glam Collection, you really need to because each piece is insanely gorgeous!
My other favorite places to buy dresses for weddings are from Dillard's, LOFT, J.Crew Factory, J.Crew, Francesca's, Nordstrom and Shopbop. I've made a list of my favorite dresses that I would wear year round for a wedding. Shop all of them below:
Shop Floral Dresses
Seriously though, those who live more up North, what do you all do when it's super cold and freezing out and there's weddings to go to? I always feel at such a loss at what to wear to keep warm. Is panty hose or leggings under a dress normal or do you just wrap up in a giant coat? Styling for cold weather is so not my forte.
Update: After polling all my cold weather friends on Instagram on asking what they would wear to a wedding in the fall/winter the results are in! Most said throw on tights, a fur jacket and wear closed toed booties with dresses or wear a long sleeve dress. So if you live in a colder climate, bundle up but wear that beautiful dress! If you don't already follow me on Instagram, you need to here!
Thanks for the awesome photos Isaac Dean Photography!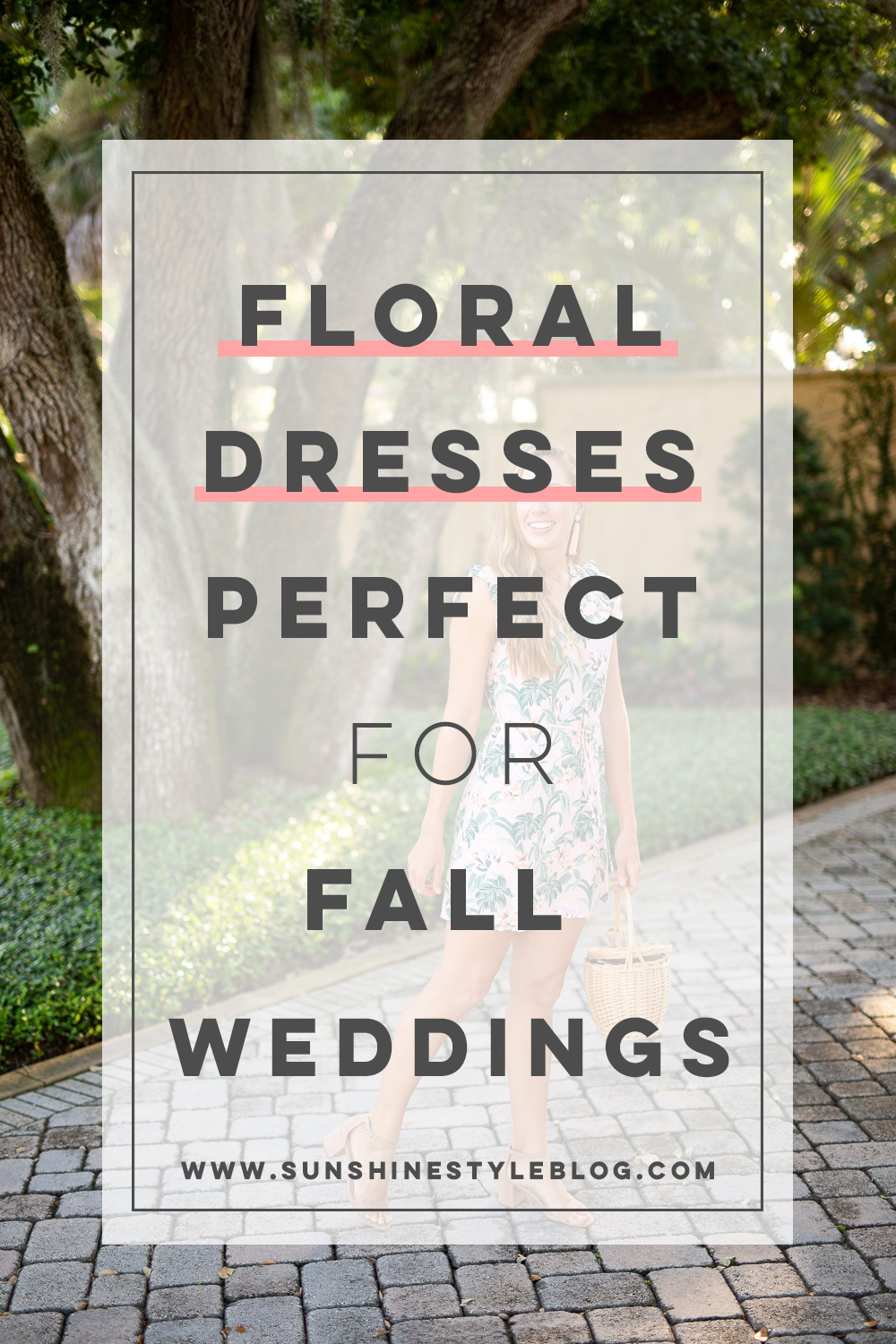 Recent Posts: