Good morning! Popping in real quick over here in Hawaii! I'm choosing to spend all my time soaking in the magic of Hawaii's clear water and sunshine rather than stare at a computer screen. One item I have been wearing so much lately here are dresses!!! If I'm not in workout clothes or a swimsuit, my second pick has been maxi dresses. To be honest, I have barely put on real clothes, maybe only 2-3 times since I've been here. I miss getting dressed up! But when I am getting dressed to roam around town (mainly Haleiwa, my fav town here!), it's a maxi dress to the rescue! So simple and easy!
My friend and I have been having a blast! We went on an incredible hike yesterday called Koko Crater, you can see the beautiful view in my Instagram stories here under my Hawaii stories highlight! I ate a giant bowl of ice cream for $7 (milk is not cheep here) after traveling by bus for almost 8 hours. Totally worth it!!! Today we plan on having a chill beach day because were beat! I still have so much on my list I want to do, I have three more weeks to accomplish everything. Can't wait to share it all with you!
Tropical Inspired Outfit Details:
Old Navy Floral Maxi Dress / Yellow Espadrille Wedges / Basket Bag / Wide Brim Hat / Yellow Statement Earrings
This tropical inspired dress is so fun!!! Totally up my alley! Originally I saw Poor Little It Girl wearing this dress on her blog and ran to Old Navy the next day to snag it! I love the three tier detail, the tie waste and the adjustable straps! Basically the perfect dress for Spring and Summer and a super budget friendly piece under $40!
When I choose an item to wear, I usually pick the "main piece" first, then style around it. I choose the tropical print maxi dress as my base and then added accessories to compliment. Since this piece is mostly navy, I decided to enhance the yellow flowers with my new yellow espadrille wedges (that are so comfortable might I add-literally could walk miles in them), and yellow statement earrings.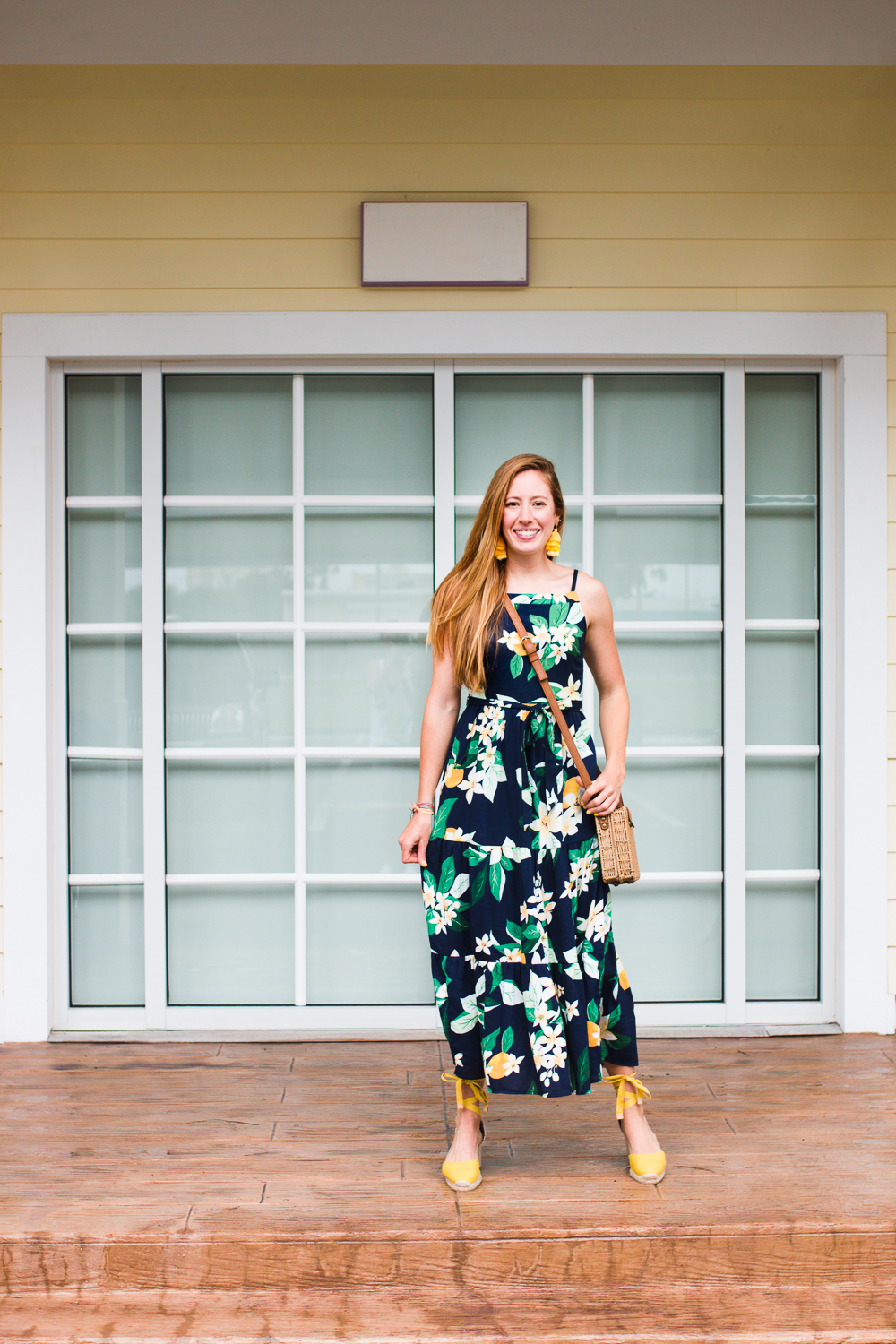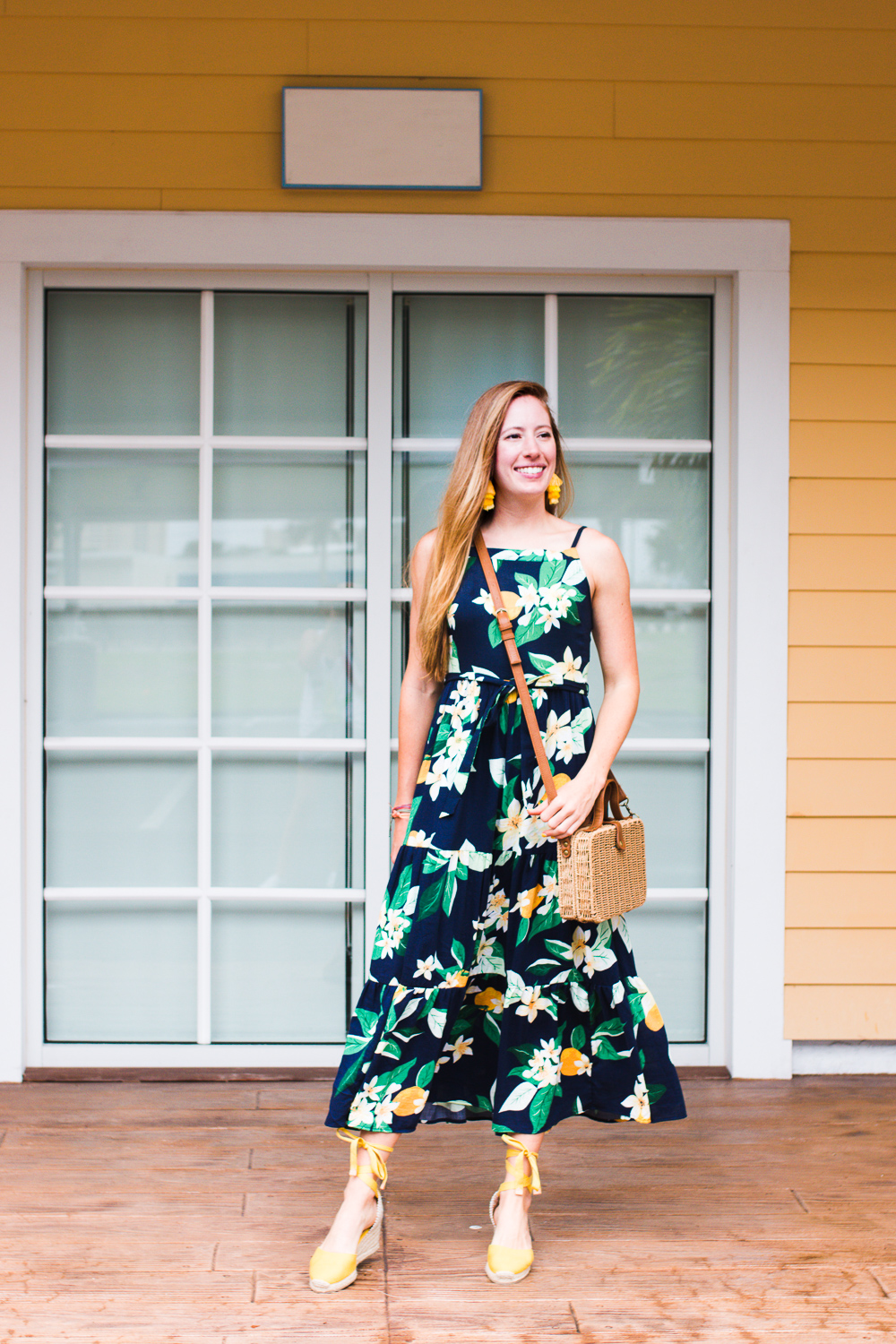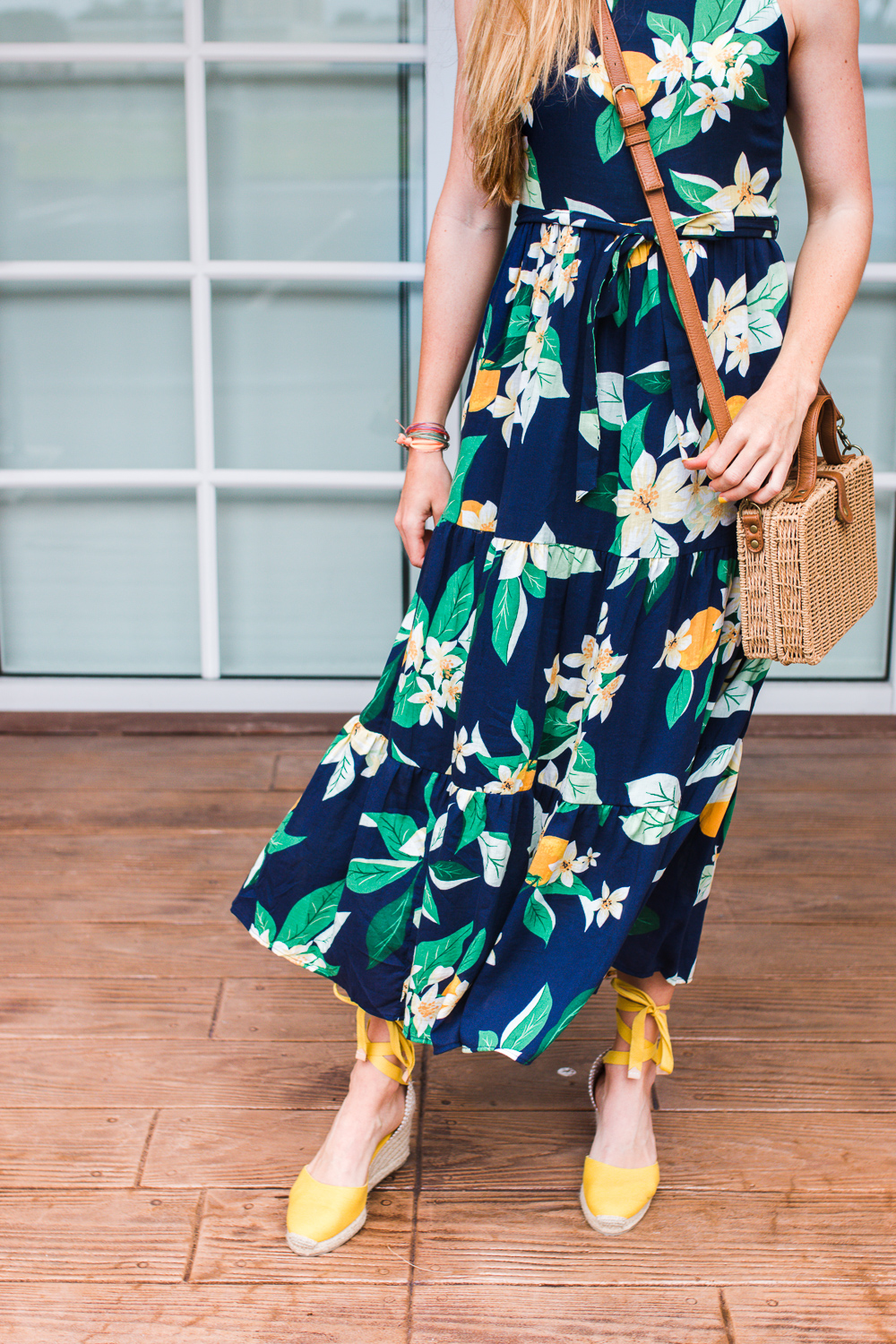 How cute are these wedges thattie around the ankle?! This was my big summer purchase and I can't wait to get back to Florida to wear them. I purposely knew I'd never wear them in Hawaii, especially not having a car and walking on side dirt roads all the time. Watch out shoes, I'm comin for yah when I get home.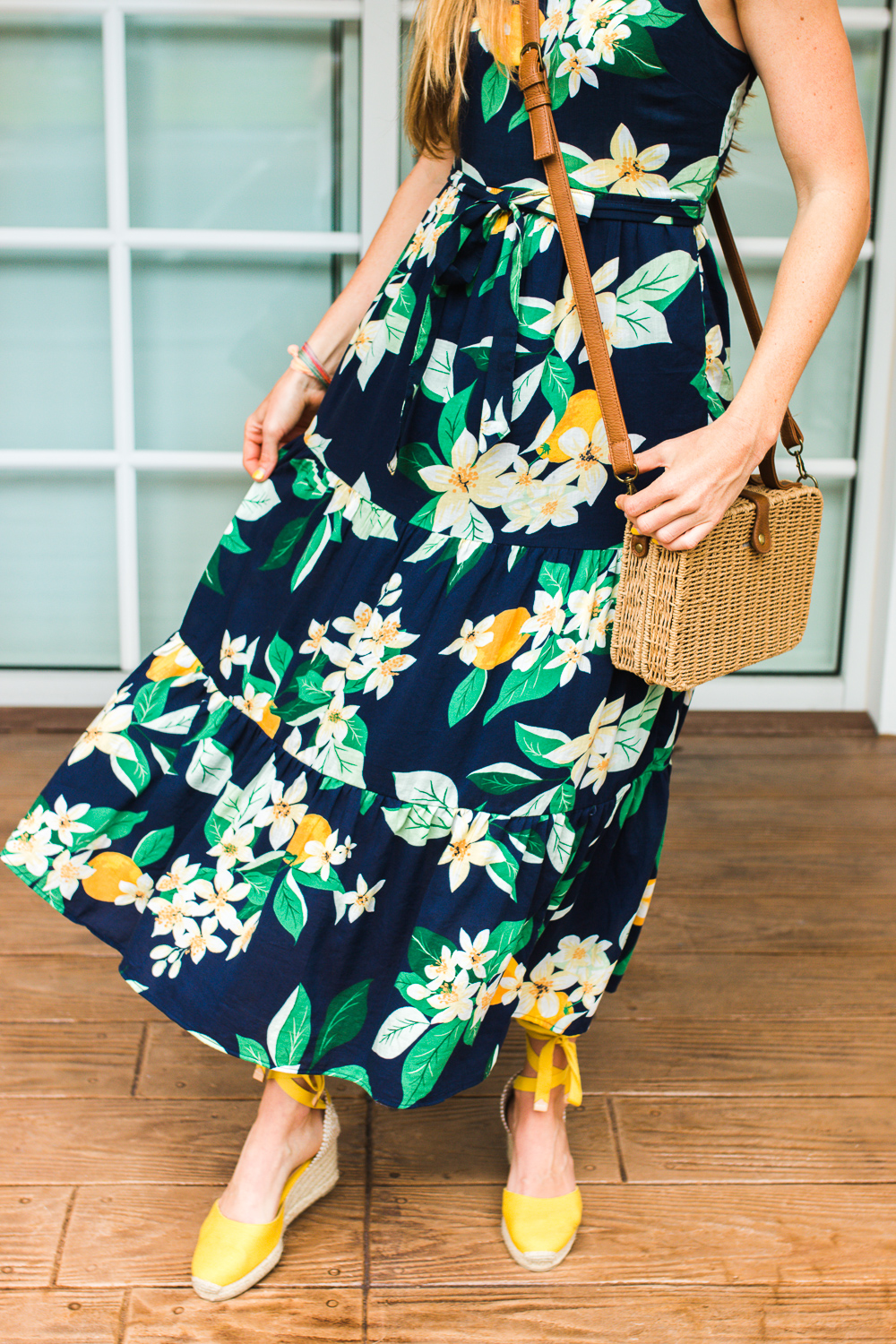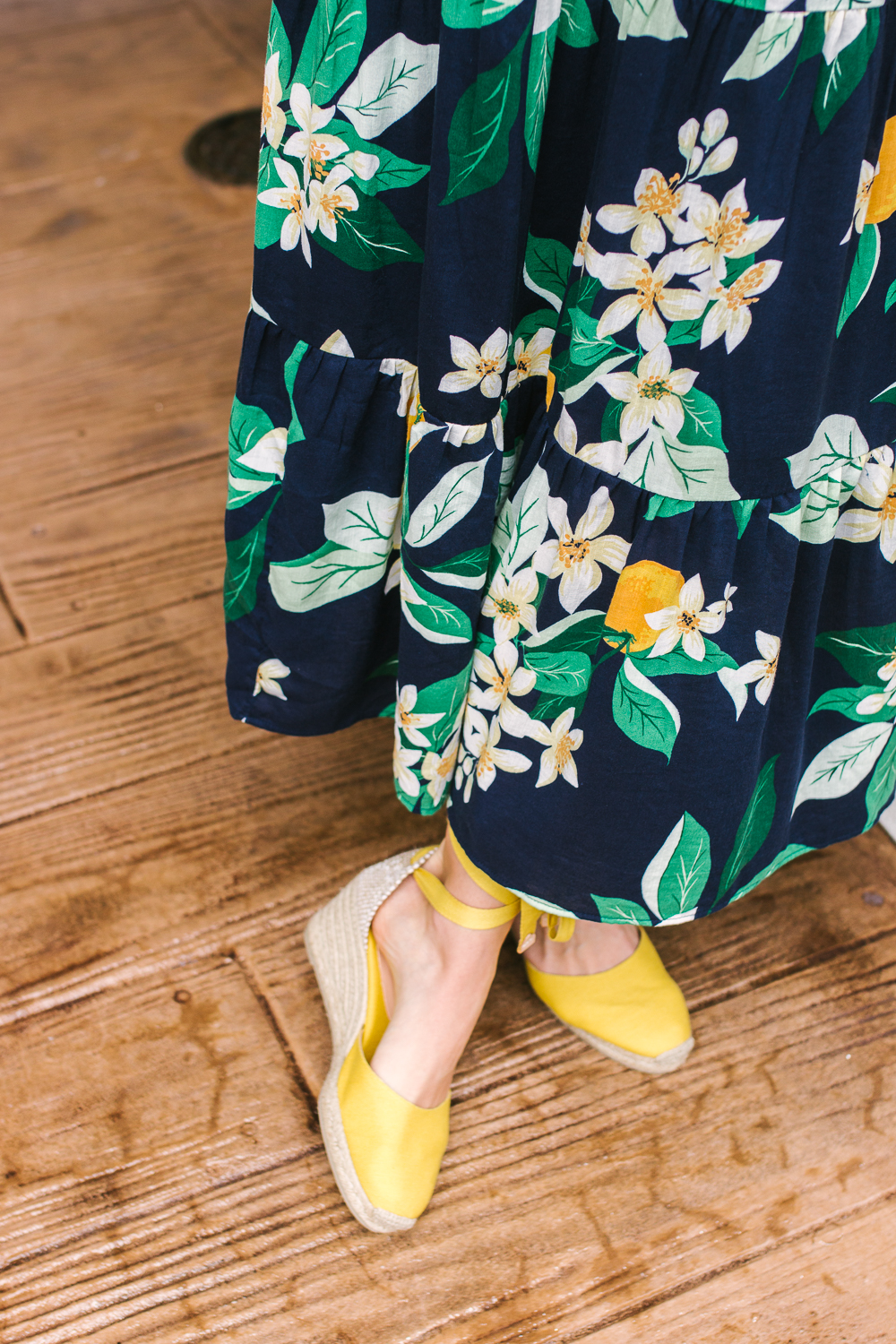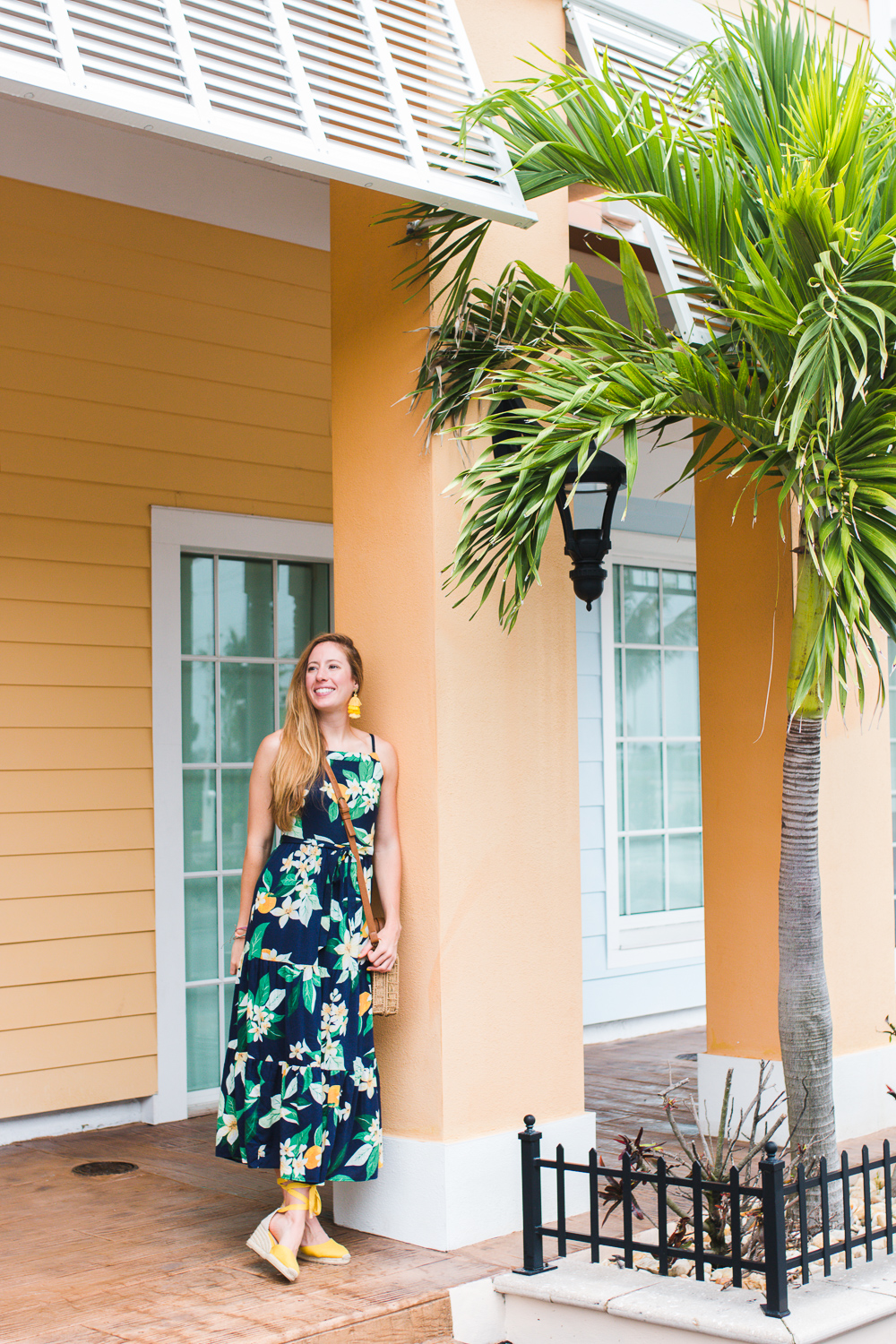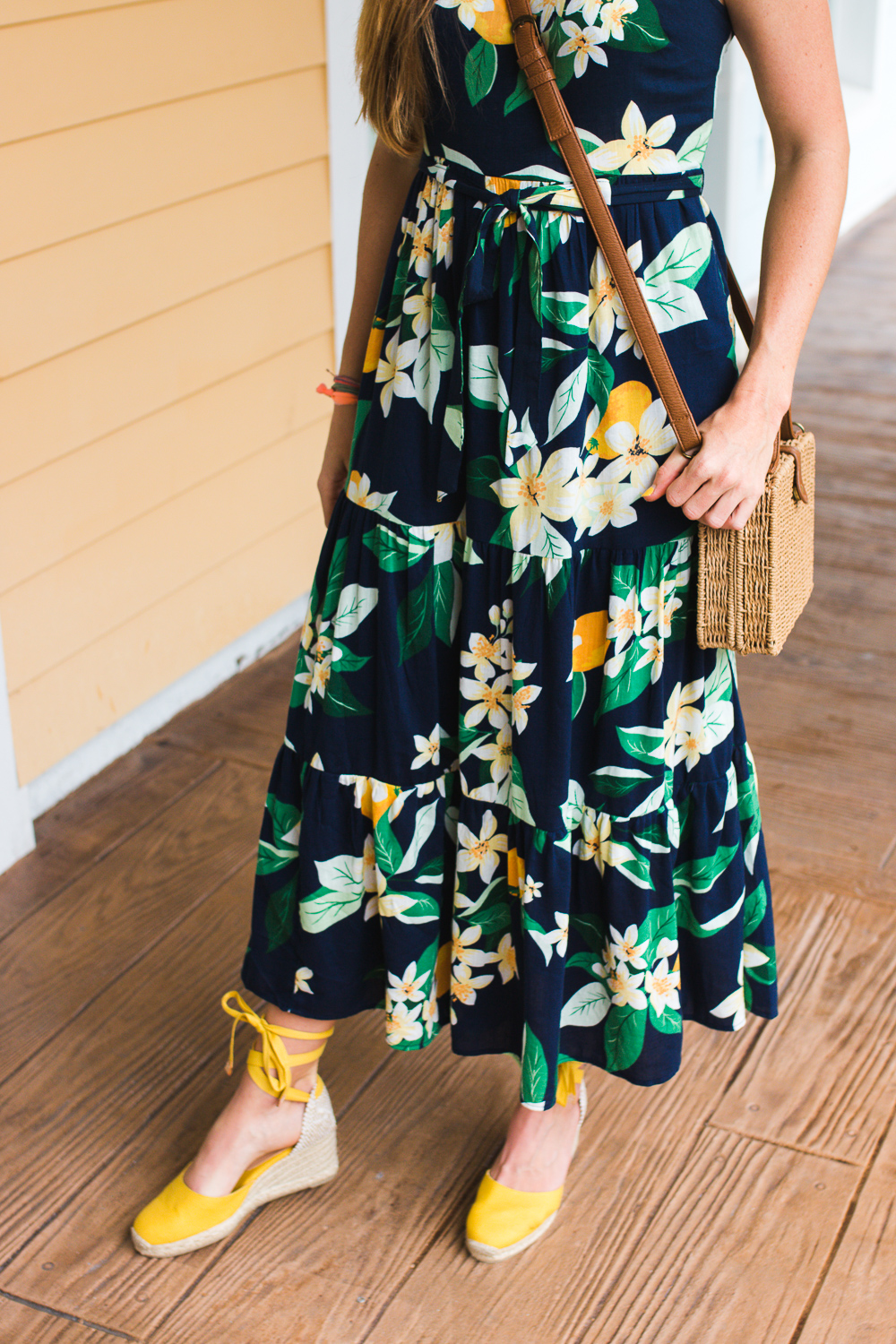 Shop 10 Tropical Inspired Dresses: