Stripes are my all time favorite print to wear, especially for a classic fall look. Their classic, bold, and so flattering. Even better is a striped top with the most amazing bell sleeves like the one I'm wearing below! I'll embarrassingly admit I own way to many red and blue striped tops but this top was just to unique to pass up.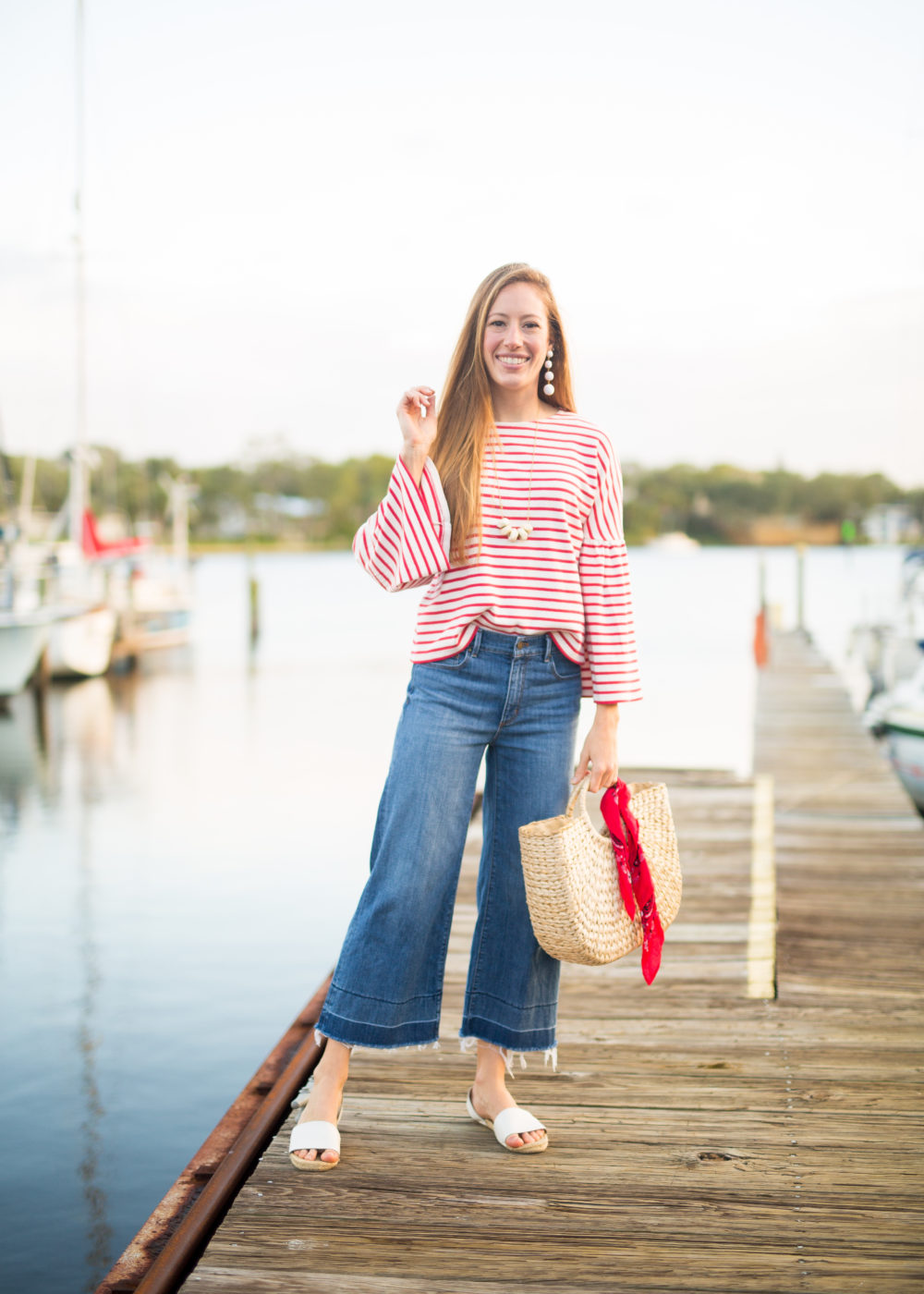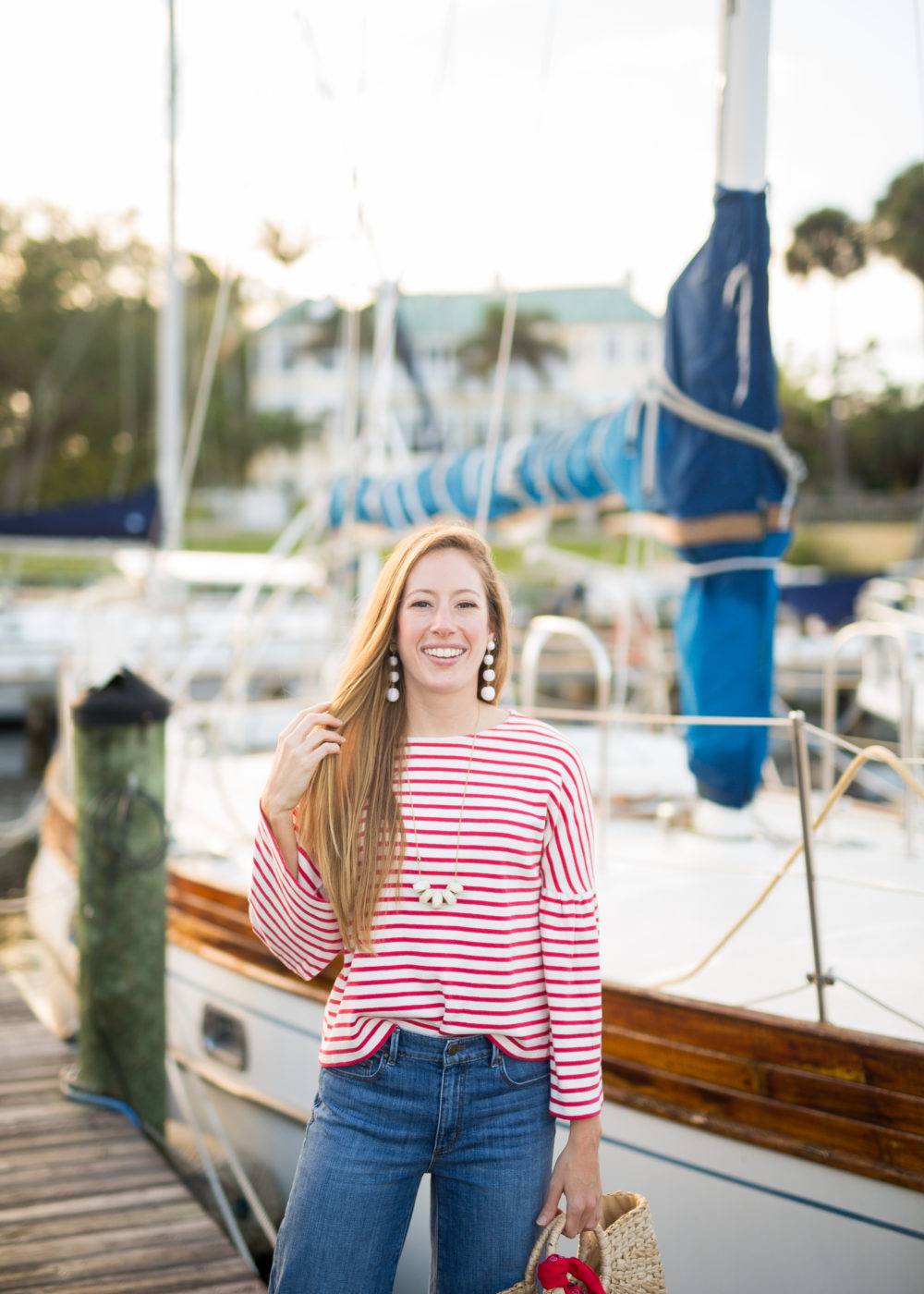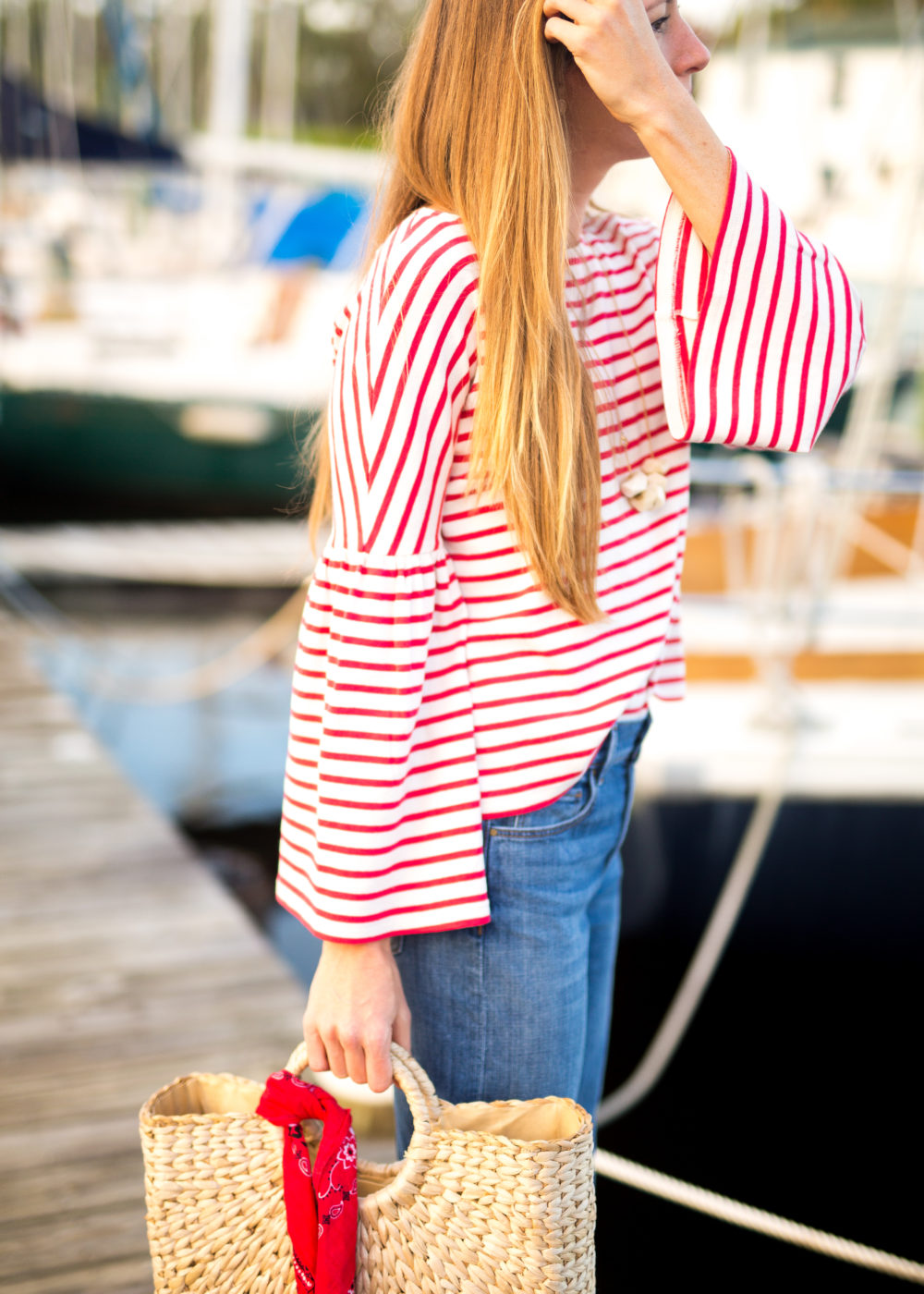 No joke, this classic striped top is so thick and comfortable in the best way possible. I'd say it's a mix between a t-shirt and a thick cotton sweater. It has a slight crop and the sleeves are so much fun!
Unfortunately, the exact shirt I'm wearing recently sold out but I found a super similar style here. If your prefer a more simple top there are so many different striped options like this top under $20! Try one with a feminine ruffle sleeve (under $50), if you want the look of a bell sleeve without all the sleeve.
Fun Side Note: I'm a middle school fashion teacher and my kids are always commenting on how I wear stripes so often. They actually notice the days I don't wear stripes and make sure to point it out. When I wore this striped top, they made sure to let me know I had stripes on. haha
Shop Striped Tops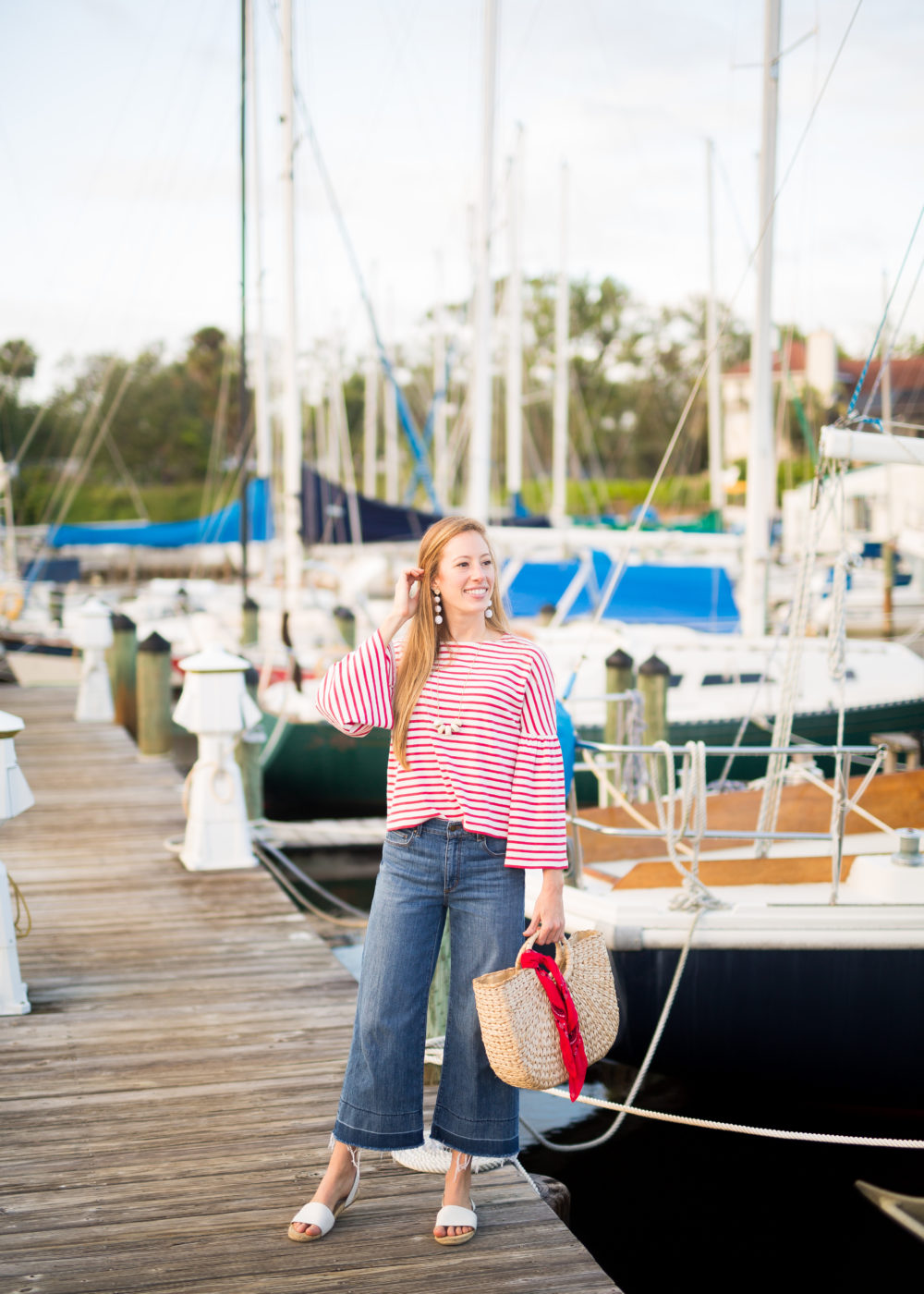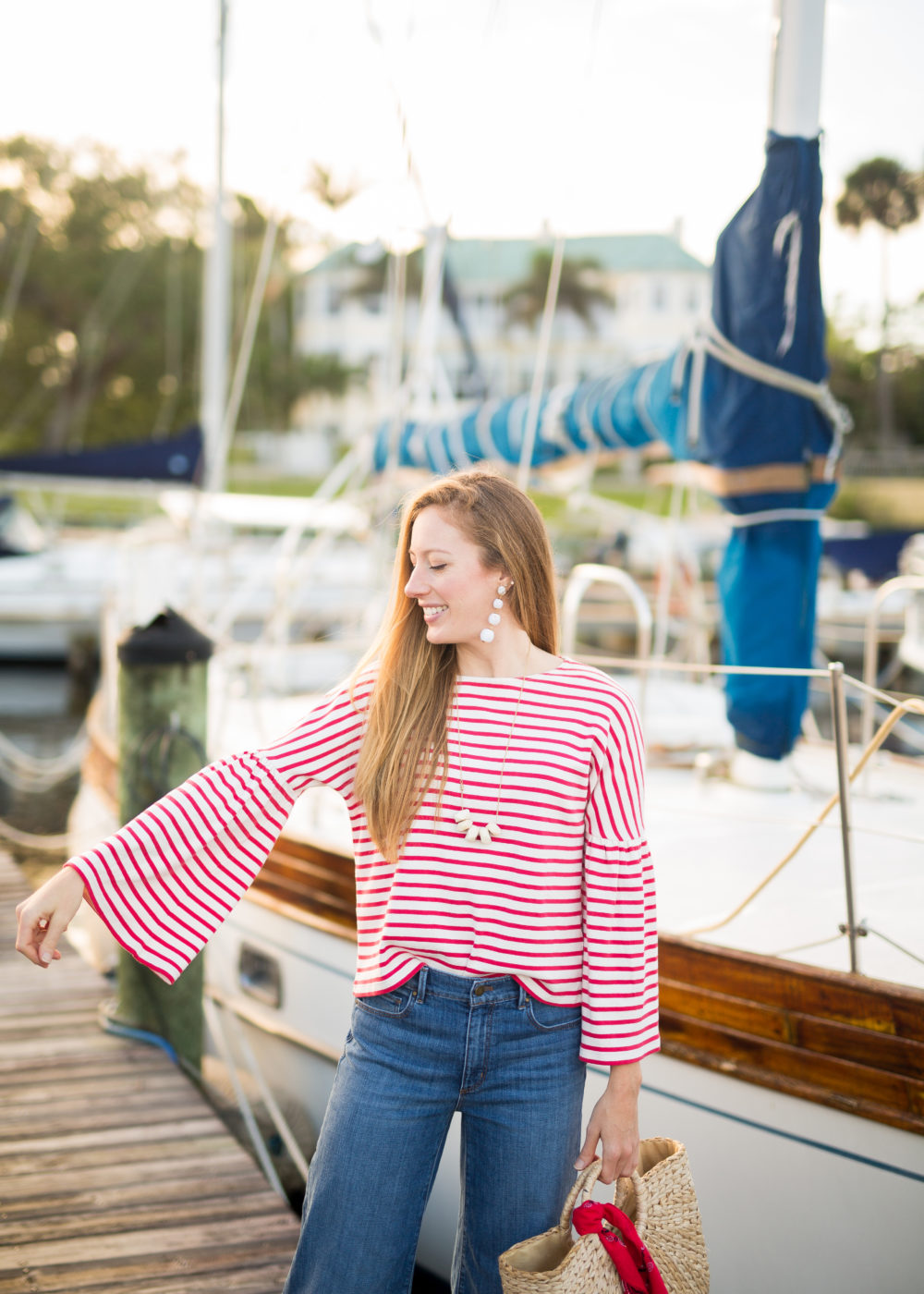 PSA. I would not recommend you wear a wide long sleeve top if you plan on doing a ton of cooking. Next semester during school I will be teaching my 8th graders how to cook and I've already made a mental note to not wear this top on "cooking" days. Can you imagine, a teacher starting her classroom on fire because of her bell sleeves? Lets hope I remember that mental reminder.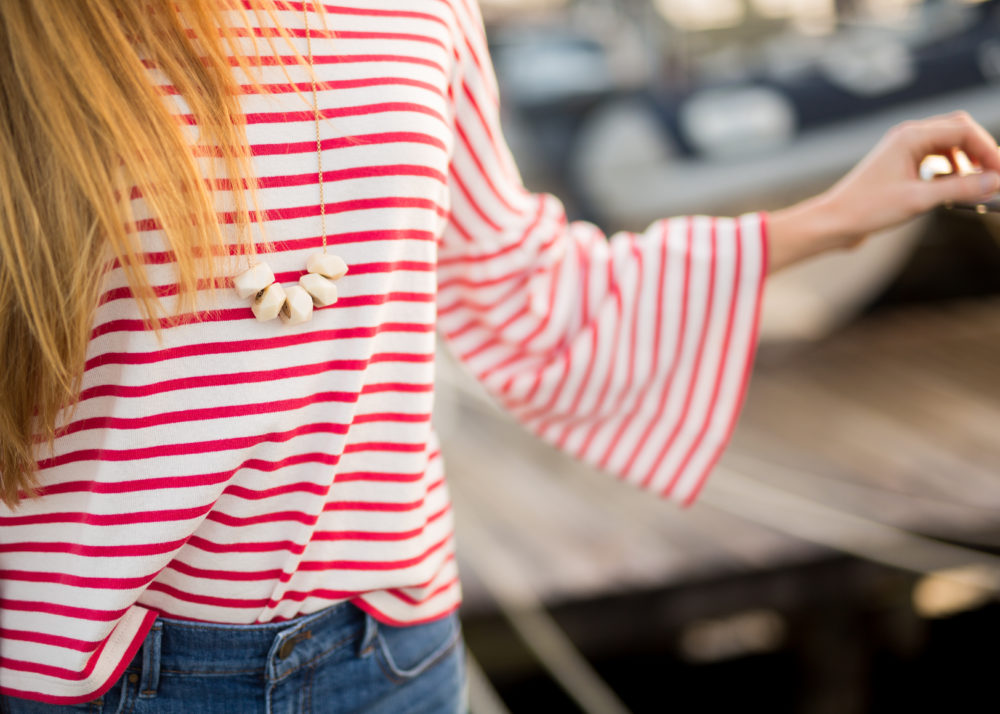 Also, if you have not heard of Natalie Borton jewelry you are missing out. She hand makes the most simple and minimal jewelry straight out of her California home. I'm wearing the Camille Necklace with a custom made chain.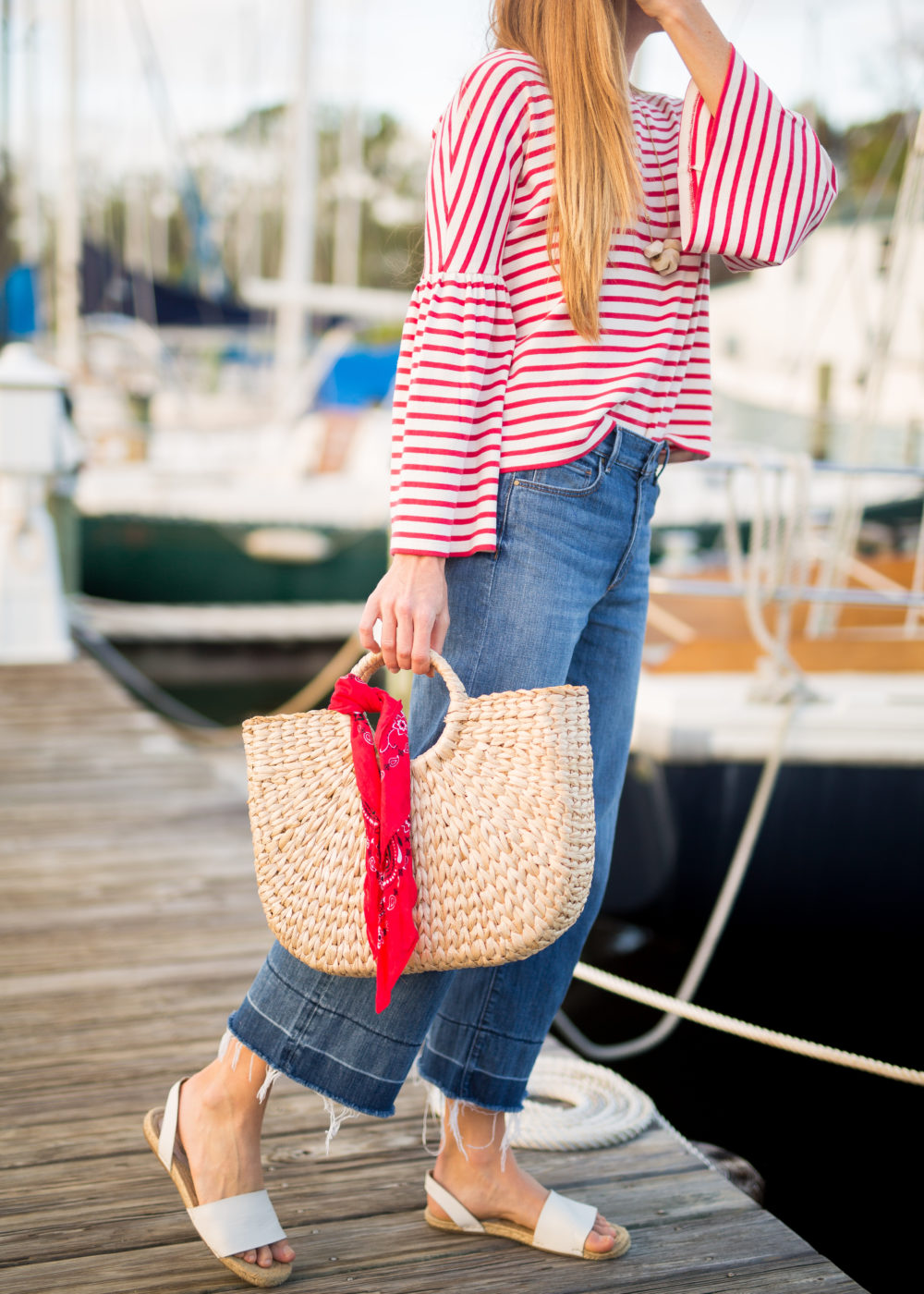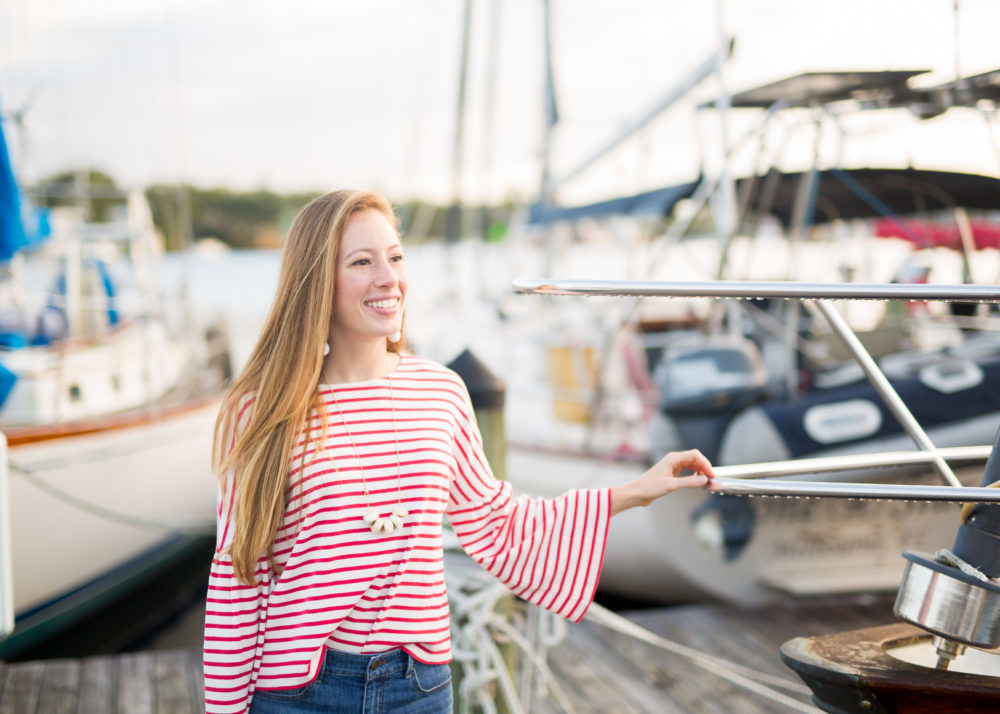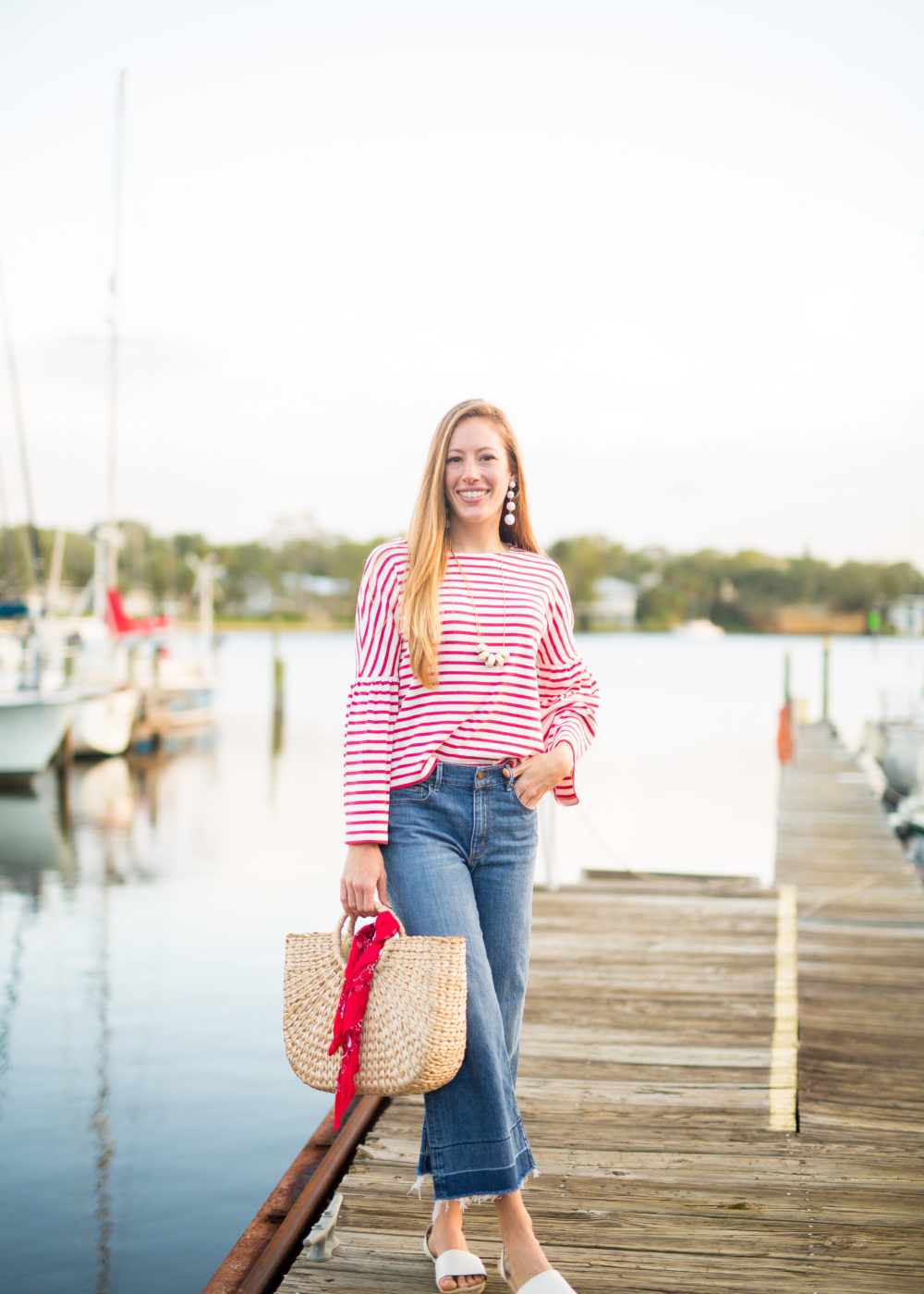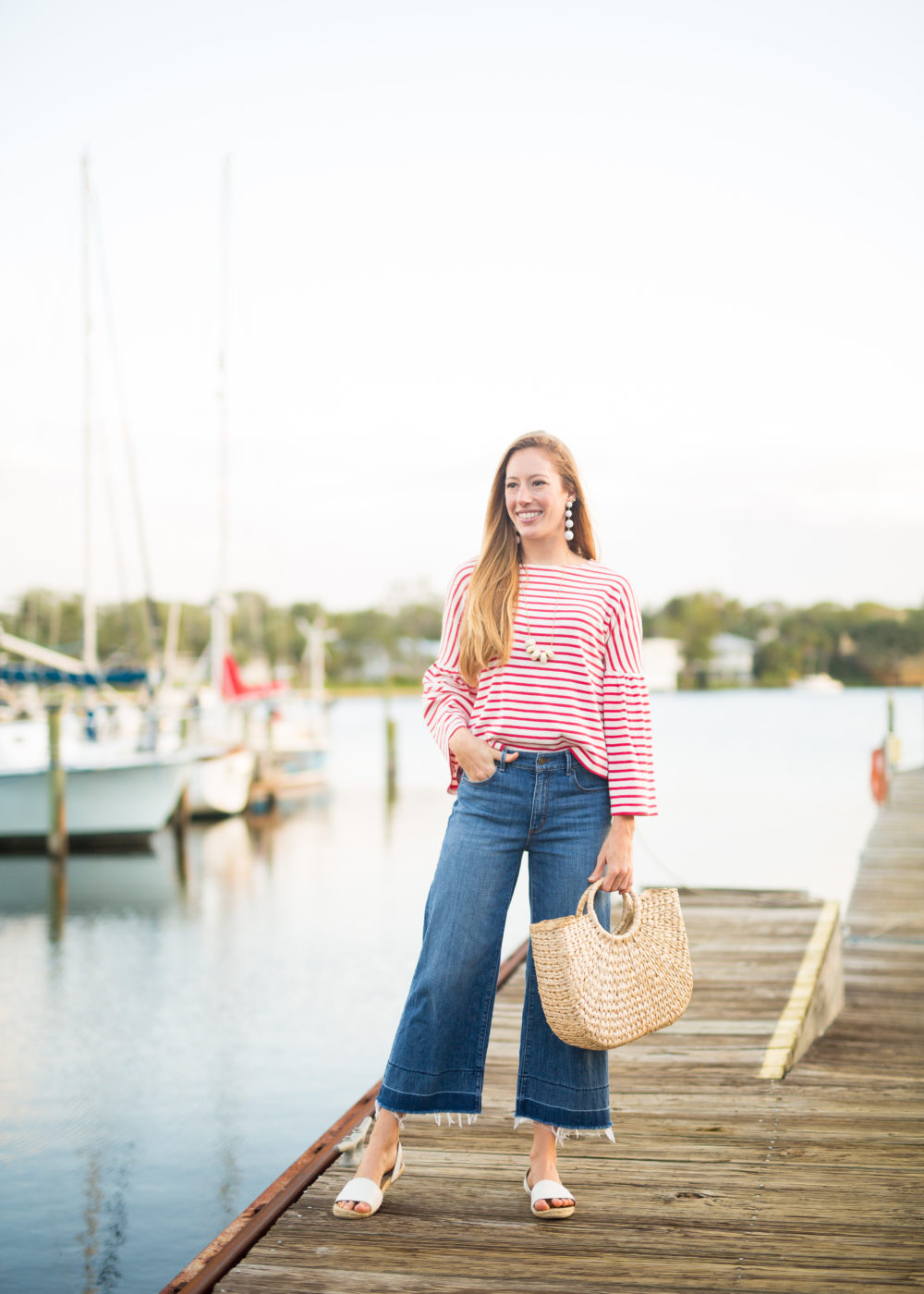 Outfit Details
Striped Bell Sleeve Top (similar) | Ann Taylor Wide Leg Jeans (similar under $70) | Straw Bag (similar) | Natalie Borton Necklace
Last but not least, if you are in the market for a classic pair of jeans, you must try out wide leg pants. Also known as culottes, they make a statement for sure. At first I was a little hesitant to wear them and not sure I 100% loved the trend. Now I own two pairs (one white, one denim) I purchased on sale from Ann Taylor and cannot stop wearing them.
What I really love is they are slightly high-waisted, not as constricting as skinny jeans and look, they have stripes on the bottom! My kids would be proud. I encourage you to give them a try! They make you feel confident and add a bit of fun flair to any look. You may even bring out your inner 70's child! If you are not a fan of wide leg jeans, opt for skinny jeans instead.
Shop Wide Leg Pants:
Are you a fan of bell sleeves and wide leg jeans? Let me know in the comments below!
Save
Save
Save
Save
Save
Save
Save