If your a huge sale shopper like me, now is the time to shop! LOFT has the best summer sales going on right now in store and online! On Sunday after church, my mom and I made a trip to our local LOFT store (Fun Fact: I used to work there during college). There were sooo many pretty pieces, I of course grabbed a million, full arms and all, to try on in my dressing room.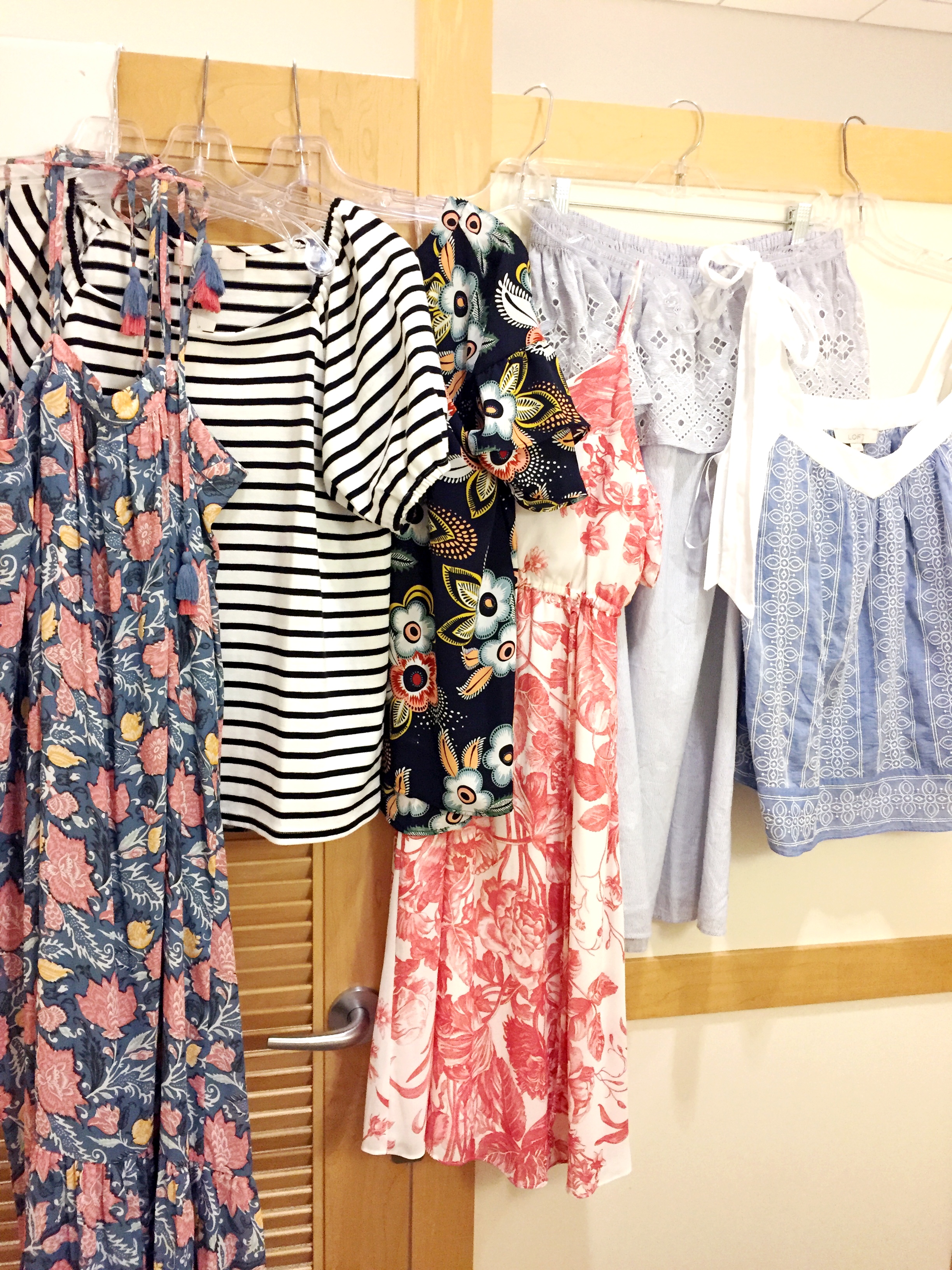 Floral Dress // Striped Top // Navy Blue Floral Blouse // Printed Cold Shoulder Dress //
Off-the-Shoulder Dress // Baby Blue Tie Tank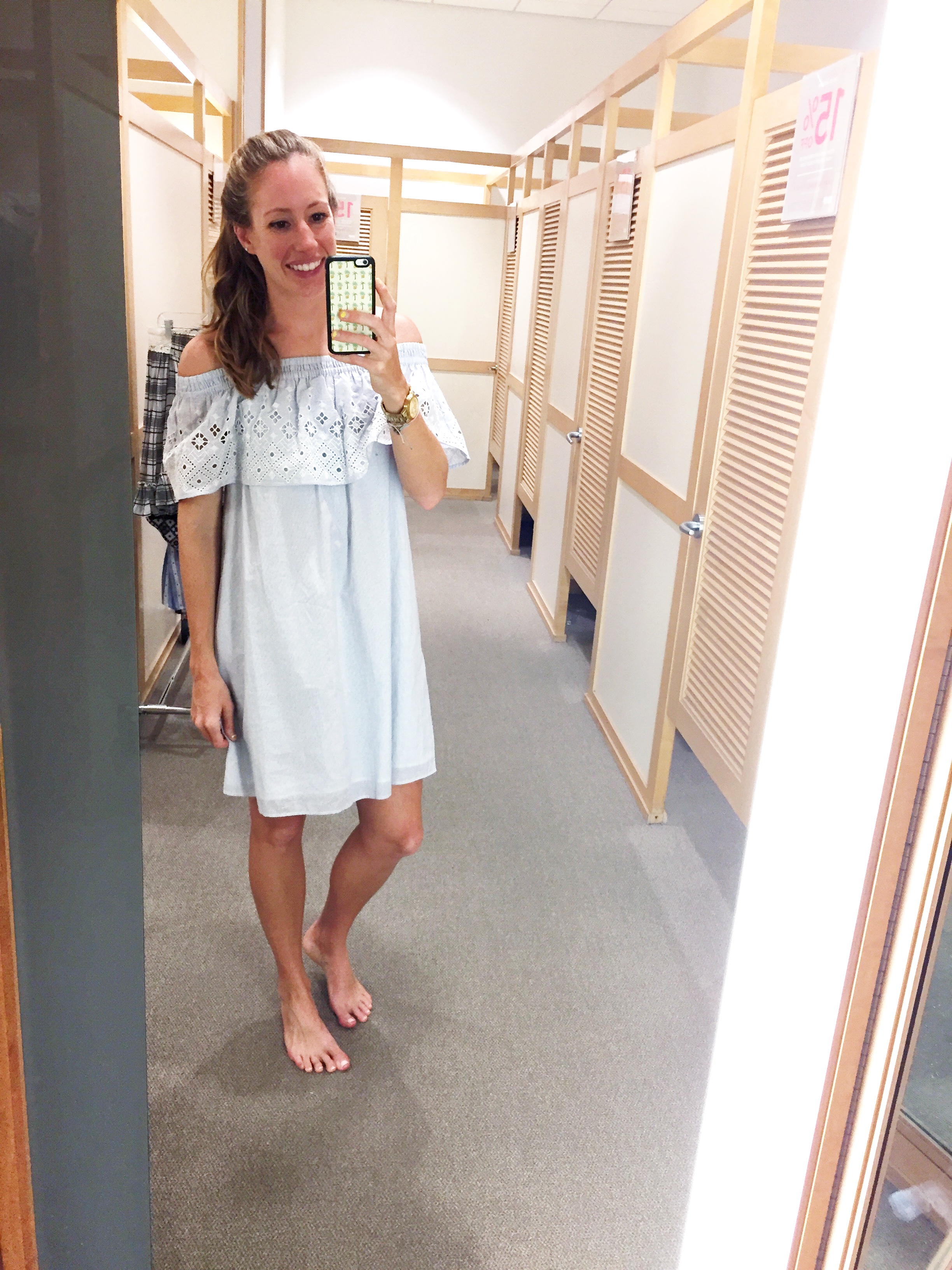 How cute is this off-the-shoulder dress. I couldn't not show you. It fits soooo well! Probably the best off-the-shoulder dress I've ever tried on! I'm wearing an XS. It's unfortunately not on sale but LOFT is offering Free Shipping on all New Arrivals.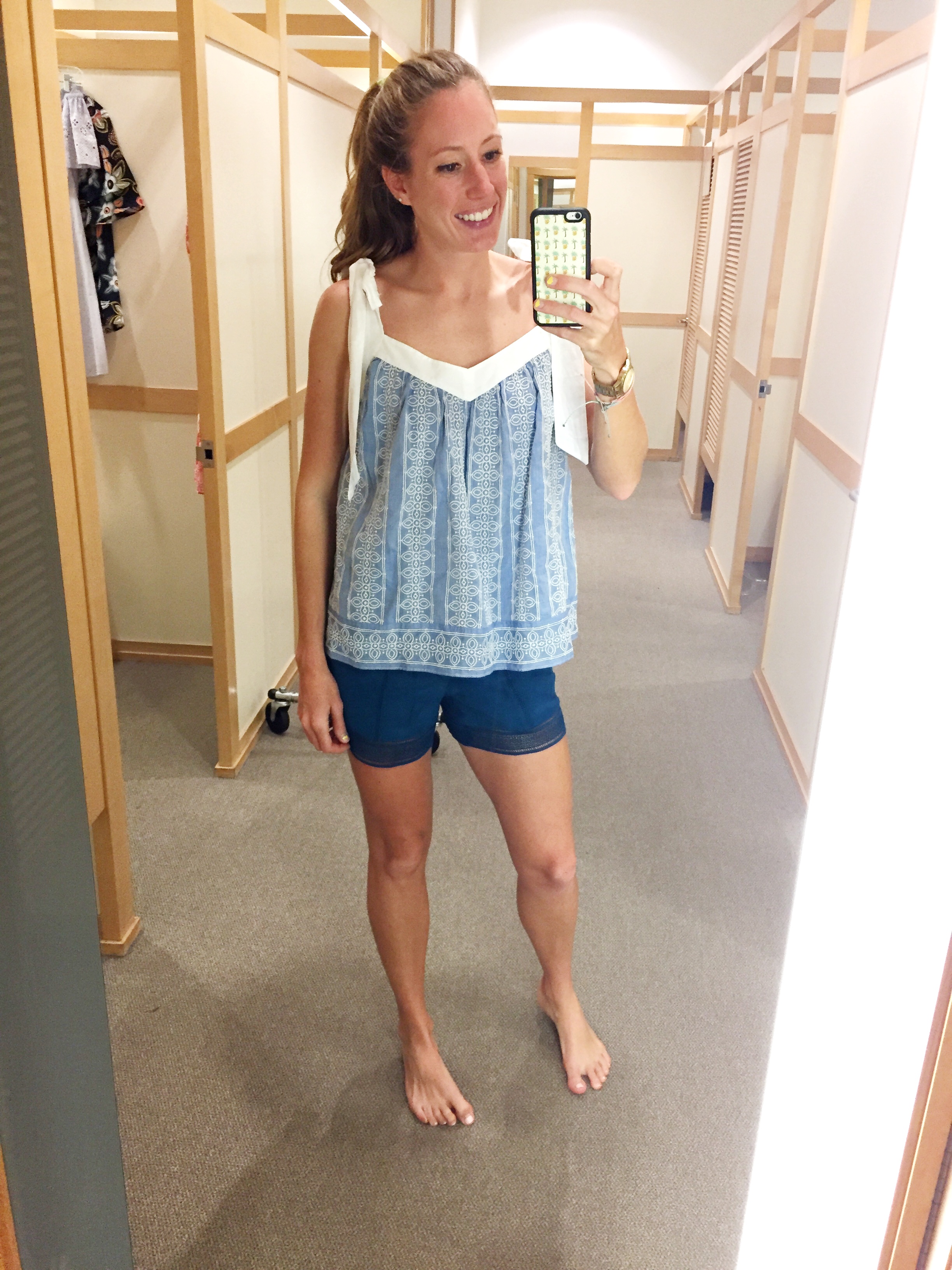 I am regretting not buying this blue tie top but it was still over $30 when I was shopping in store. It even has matching shorts! The tie straps are adorable and I feel so girly and feminine in it. Perfect to pair with white scalloped shorts or skinny jeans. It's now on sale for under $25!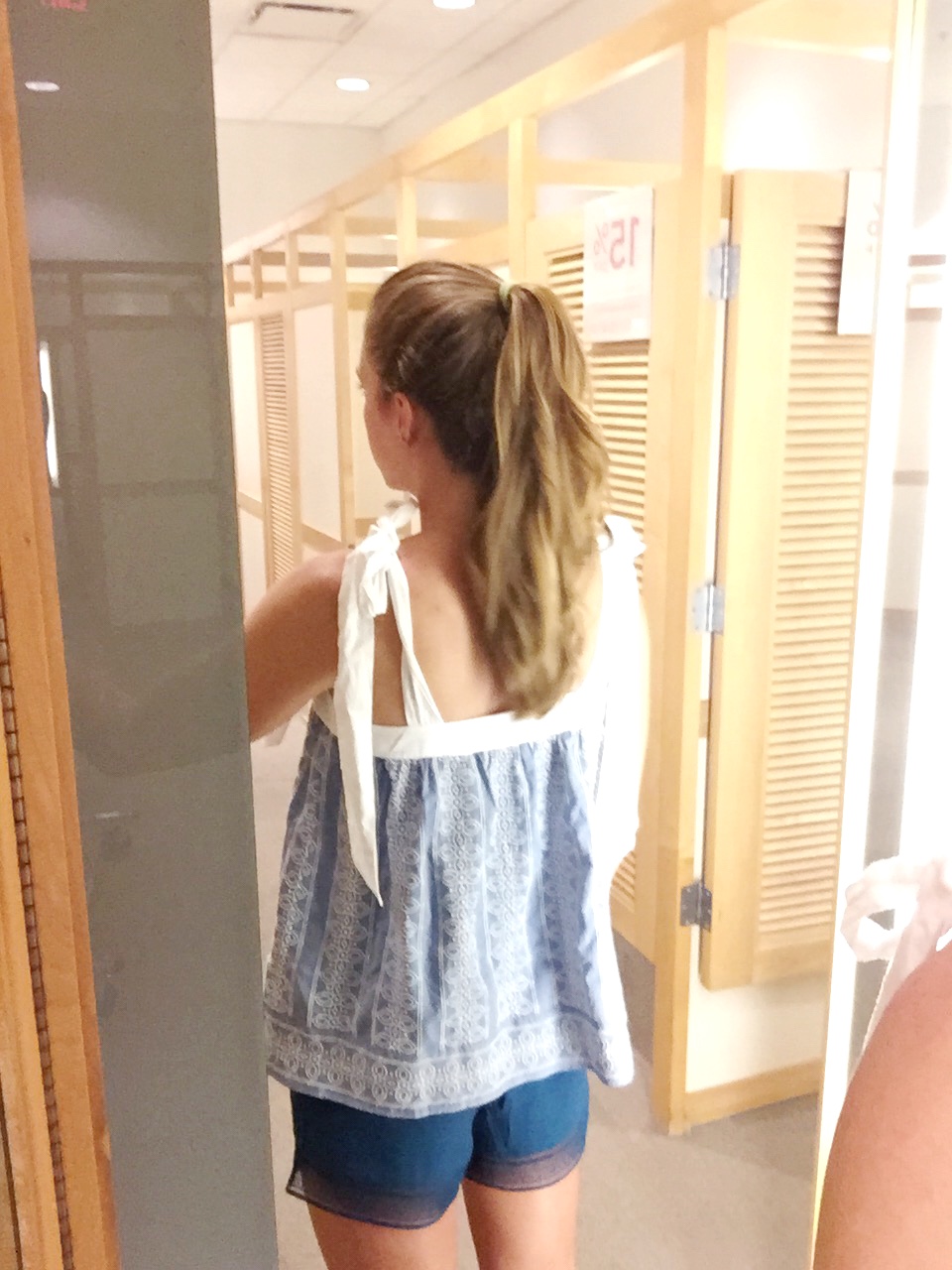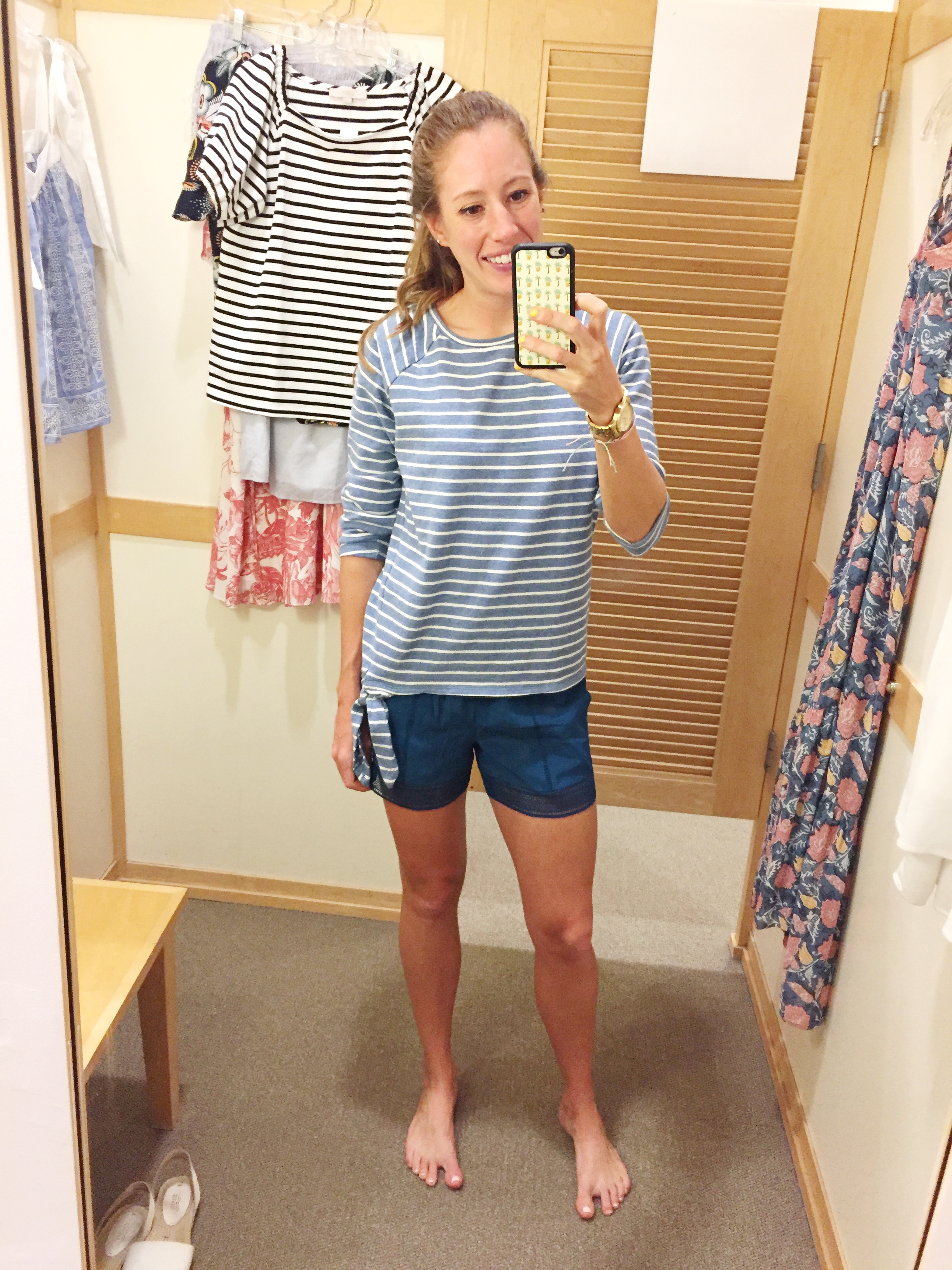 This blue striped sweater is only $15! I must have a thing for blue. It has the most adorable tie on the side. I bought this top in a Small for "winter" here in Florida. Which is basically a fancy word for, "I will wear it when walking on the beach at night during the months of January and February". Only slightly exaggerating, but it really is nice for layering on chilly nights and so soft.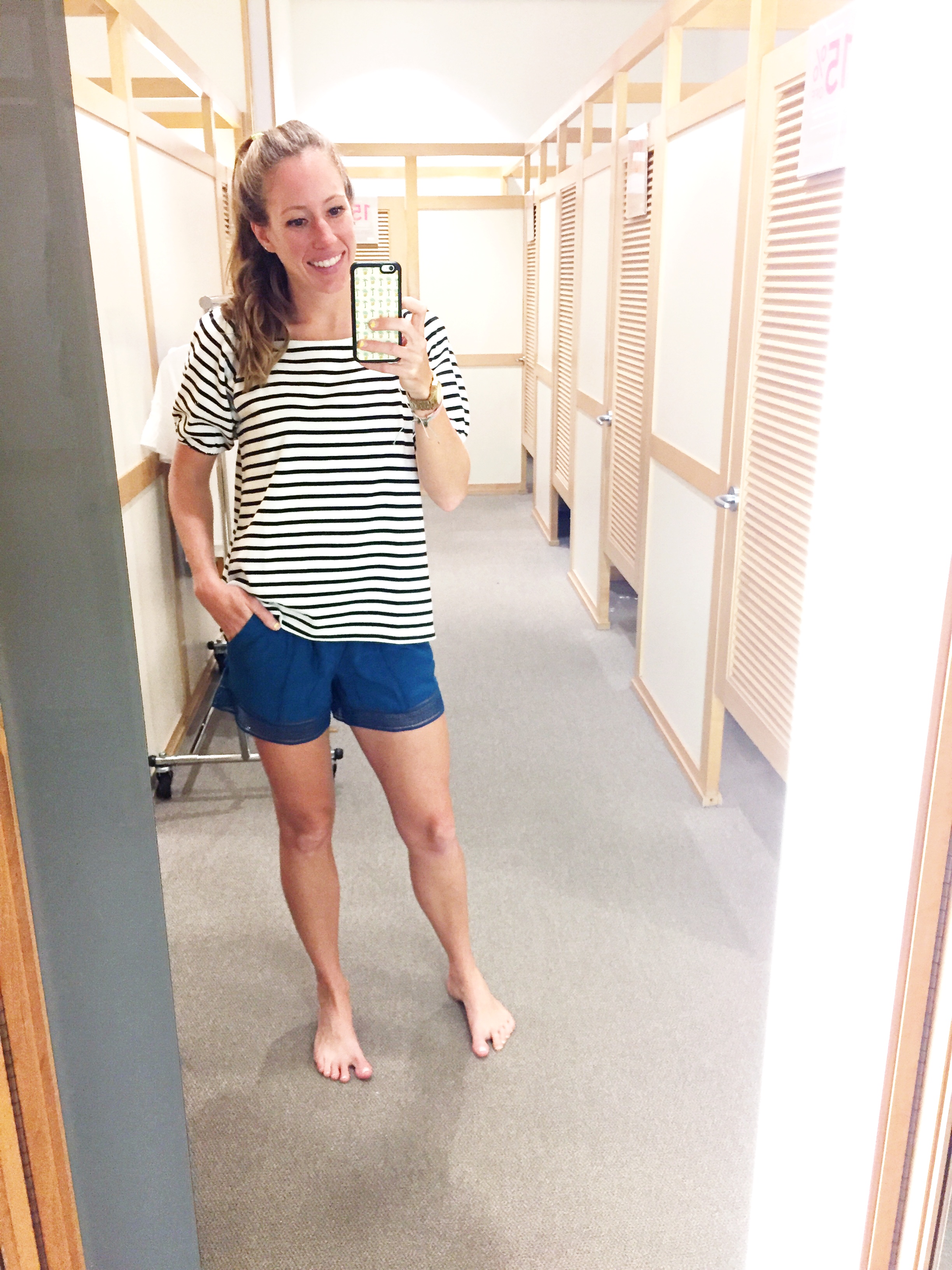 This striped top has the cutest sleeves! They only had Medium in store, so I didn't end up buying it because it looked a tad sloppy. I could go for either a X-Small or Small if I ordered it online and both would fit absolutely fine. Most likely I'd go with a Small just because I am tall and tend to lose length the more I size down. Plus, I am a person who always tucks their shirts in so any extra length helps.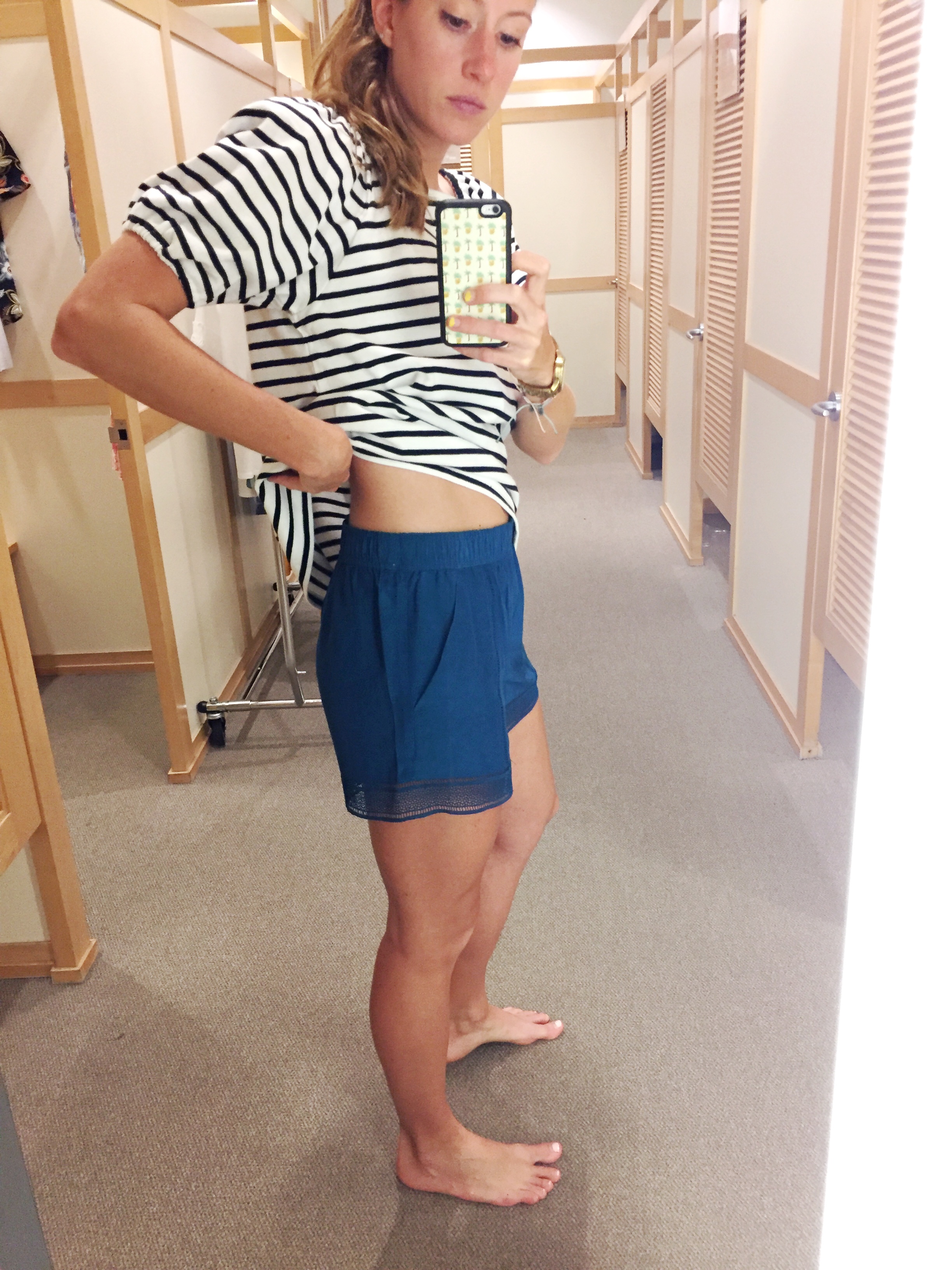 It's hard to tell but thees blue shorts have a super cute lace trim on the bottom and an elastic waist. I am all about those pretty details. These shorts are actually a bit dressy which I like. I plan on wearing them with a linen top tucked in for a more relaxing look. They are only $20 and I bought them in an XS.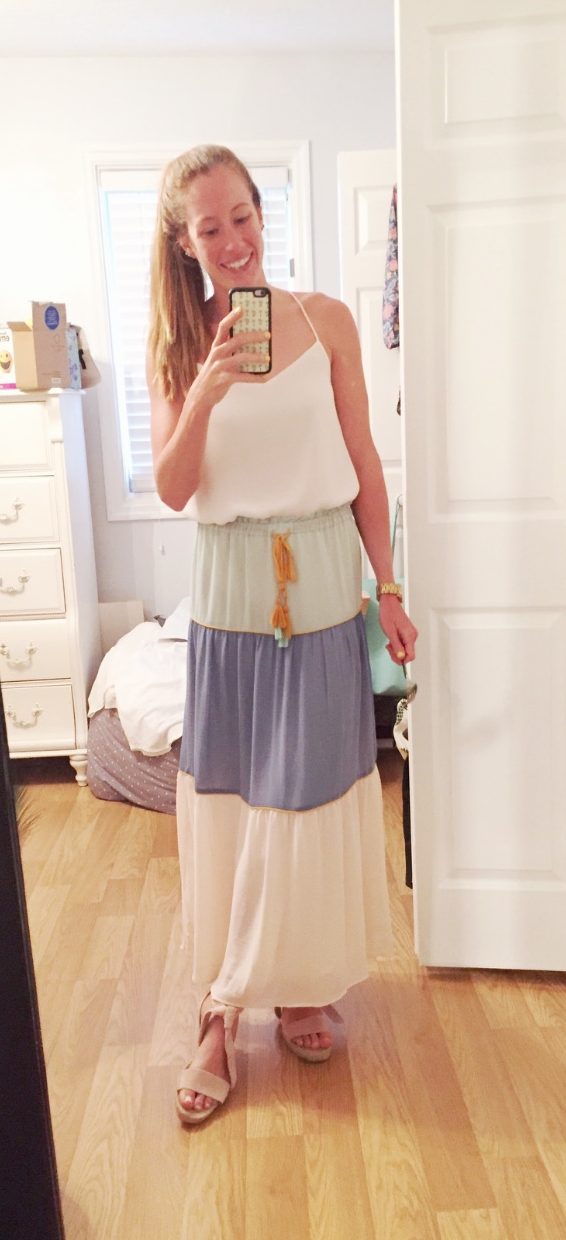 As a tall girl, I don't appreciate anything more than a good length maxi skirt. This tiered one hits just above the ankle and when you walk the fabric is so light and airy it trails behind you in the most elegant way. The worst is when a skirt or dress is tight around the calves and ankles and causes you to almost trip because your cutting your normal walking stride in half. That's not the case with this skirt at all! I've found styling it with a silky top works the best.
LOFT is one of my absolute favorite stores ever (just ask any of my friends, they will tell you). If you hit it right, you can find some of the best sales ever! Even as a fashion blogger, I almost only exclusively shop sales (of course there's exceptions like dresses for special occasions). I tend to find their best sales in July/August (summer) and Jan/Feb (fall/our winterish clothing).
Since I love shopping at LOFT so much and have shopped there for years, I was thinking about writing a post on exactly how I shop their sales, when the best times to go are and the way to score the best deals. Let me know if this is something you are interested in!
In case you were wondering, I normally wear a XS in tops and XS or 2 in LOFT bottoms. Right now LOFT is having 50% off everything for all of those with a LOVE LOFT Card or 40% off for everyone else!
Save
Save
Save
Save
Save