Summer is my absolute favorite season of the year! If you can't already tell by my summer 2017 bucket list I recently shared, this post and almost half my Pinterest boards. I live and breathe for those warm days filled with ocean swims, swimsuits, tanned skin and fun pool floats!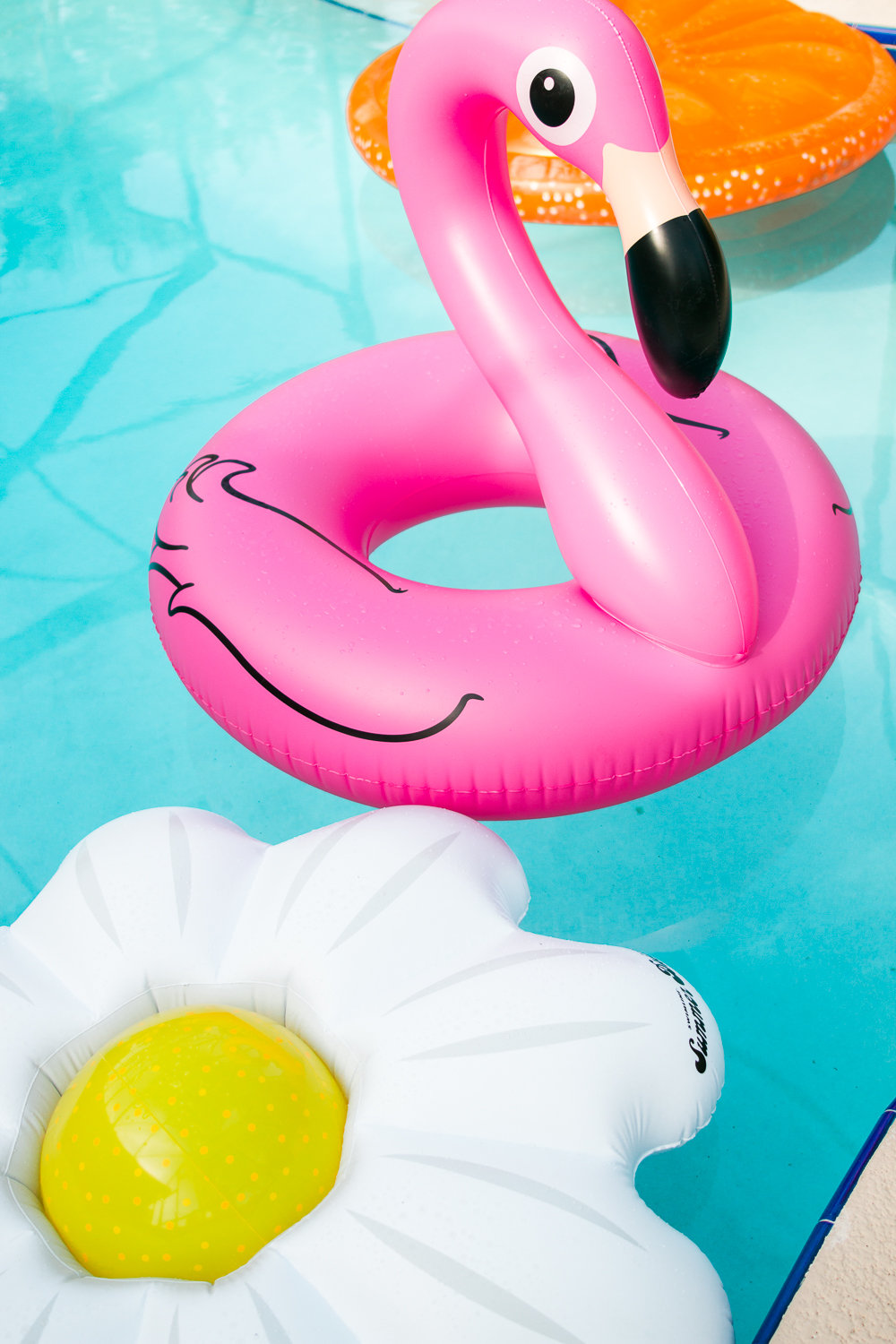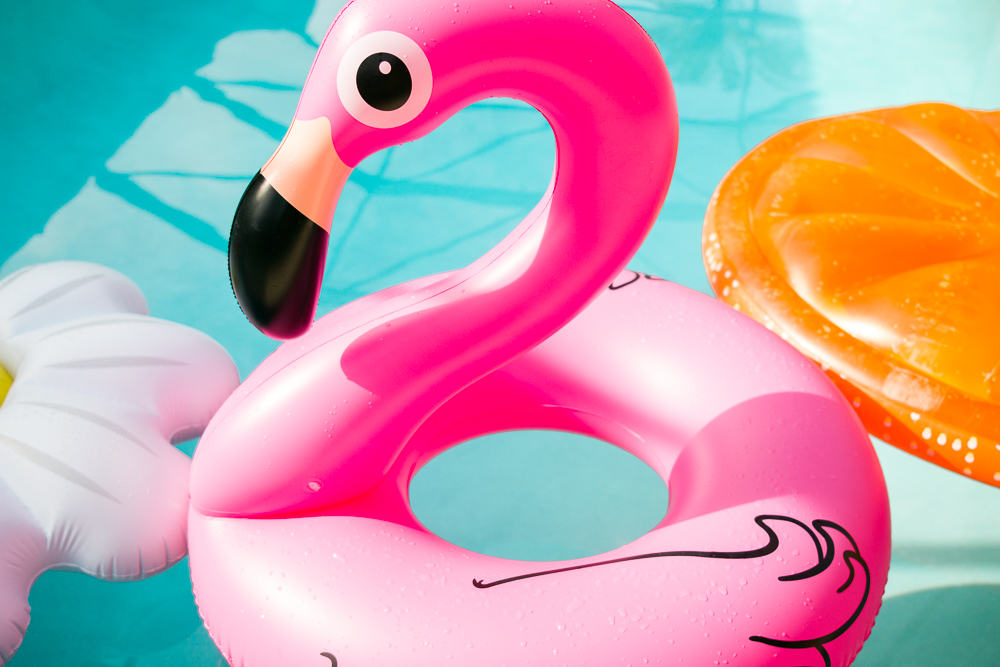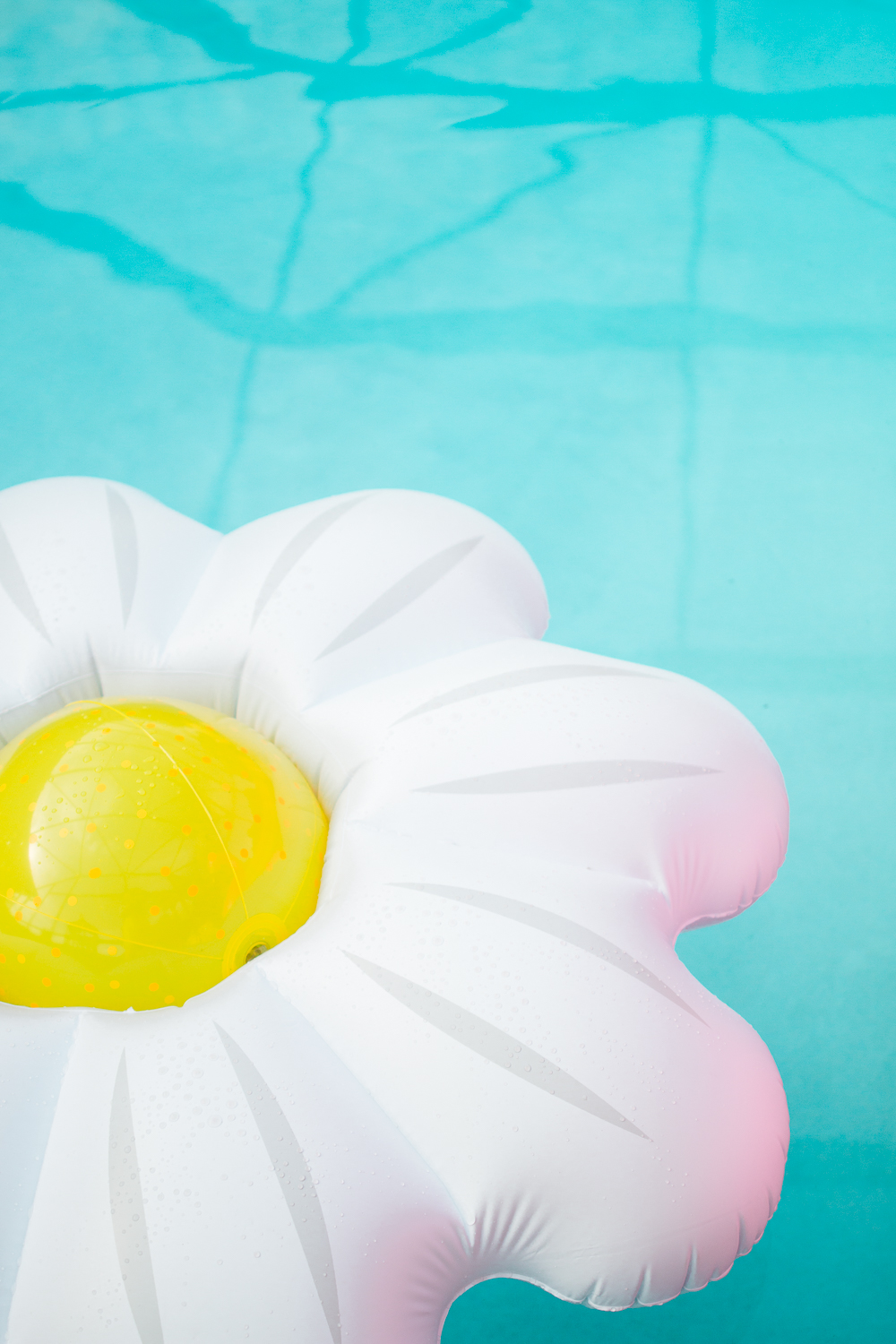 Shop the floats:
Once thing that I love to do after a long summer beach day is to dip in a freshwater pool afterwards.  Although I love the feeling of salt in my hair and sandy toes, there's nothing quite like throwing down your sand filled towel and jumping into a clear blue pool to rinse off any remaining sand.
At the beginning of each summer my parents made it a yearly tradition to buy new floats to replace the ones from the previous summer because the sun and chlorine wears them out so quickly! This year we are extra prepared and our pool is already starting to fill up. My parents actually put a cap on it this year and have banned us from buying any more floats haha. We shall see about that. I think it would be so much fun to buy a green palm leaf inflatable float or pink sea shell when they go on sale at the end of the season.
Right now we have the giant pink flamingo, a smaller flamingo, a daisy flower, a watermelon and a giant orange slice float. My boyfriend actually bought me the giant pink flamingo float for Valentine's Day because he knew how much I love pool floats, especially the flamingo! It's been super rainy this week but once it clears up I can't wait to dive in and enjoy all of my floats!
In a few weeks I am going to St. Pete to visit my friend Erin and her boyfriend. I want to somehow bring my huge flamingo float to use on the West Coast beaches. The water over there is so much more calm and clear than ours. My flamingo and I would have such a great time and I'm already dreaming up fun pictures to take! Now I just need to figure out how to transport it and then blow it up. It's so large it requires a vacuum to inflate it!
Shop all of my favorite floats here:
Save
Save
Save
Save
Save
Save
Save
Save
Save