I hope everyone had a great weekend! Did anyone else experience extremely odly cool weather for May?! We certainly did here in Florida. The rain brought in the most amazing cold front. In all honesty, I can't remember the last time I had to pull out a jacket in May but I was not complaining. It's been such a beautiful Spring season here, there seems to be vibrant colored flowers blooming everywhere you turn here. I can only hope the showers bring many more flowers.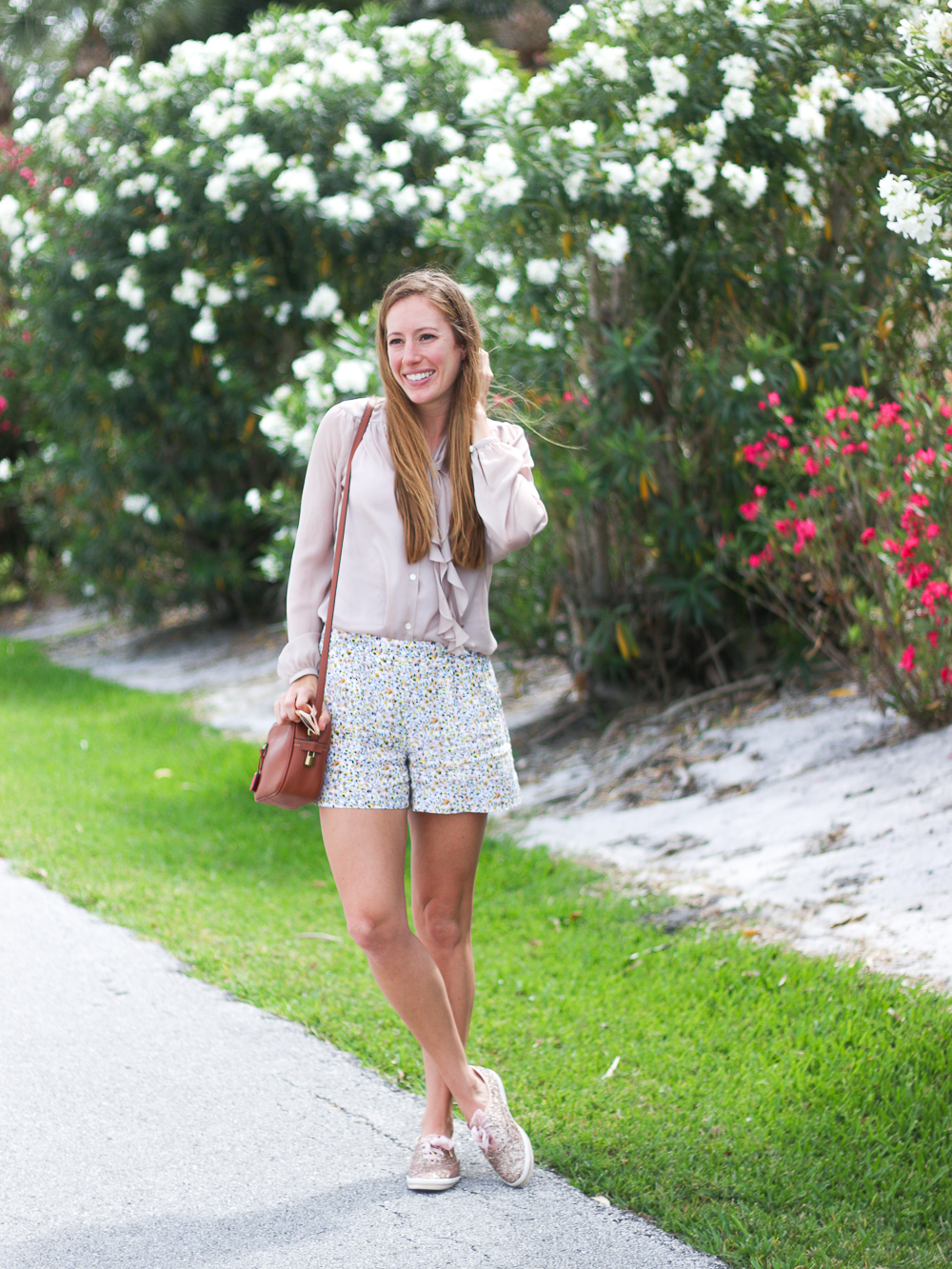 Outfit Details: LOFT Top (similar blush blouse) | Shorts: LOFT | Bag: J.Crew | Shoes: KEDS x Kate Spade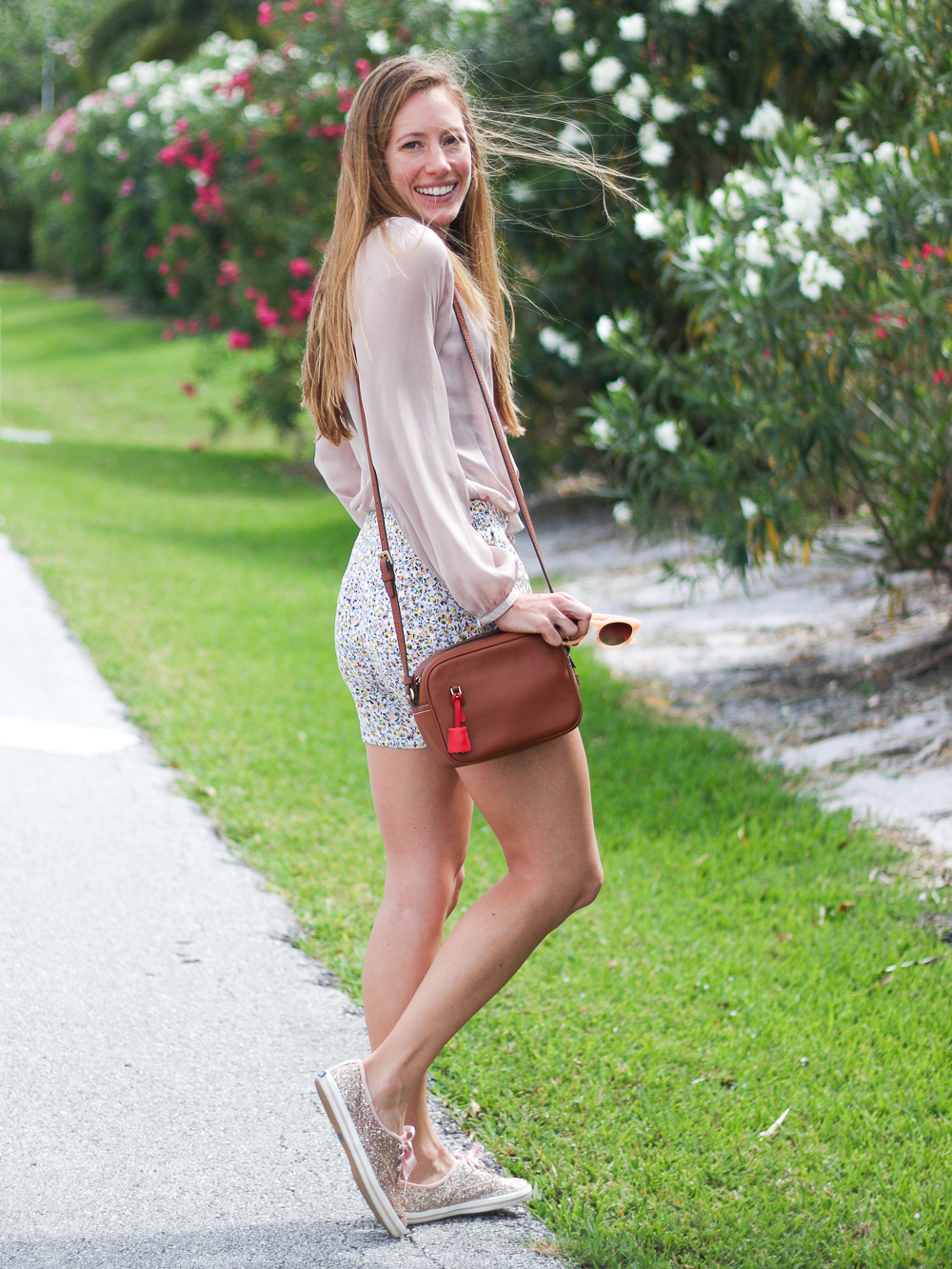 Speaking of flowers, these floral print shorts are the perfect piece to accompany all of the recent Spring blooms. They have been on heavy rotation in my wardrobe and worn quite frequently within the last few weeks. I can't help myself, when I put them on, the dainty flower print makes me want to wear them while spinning in a field of brightly colored flowers. You can see how I wore them last here.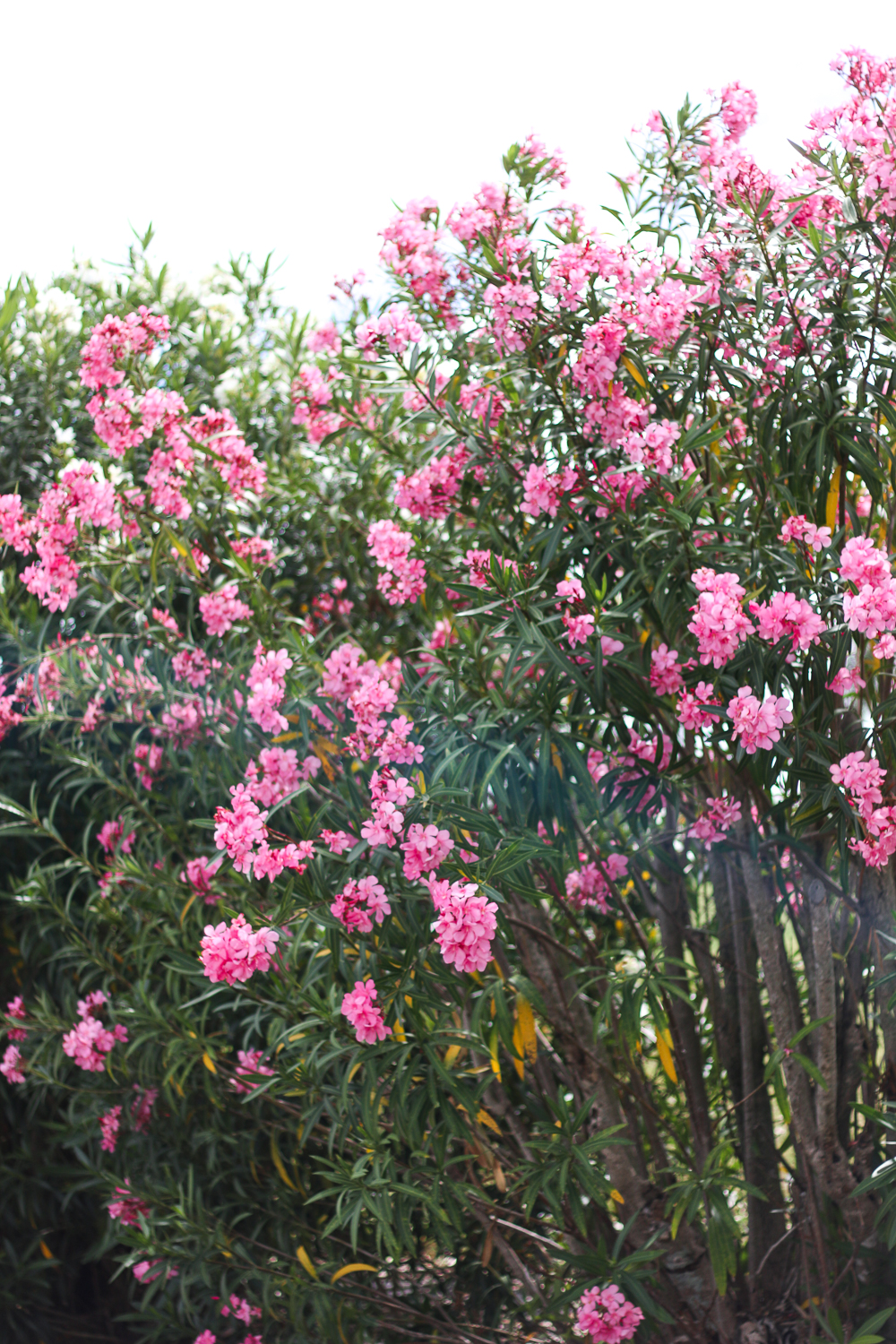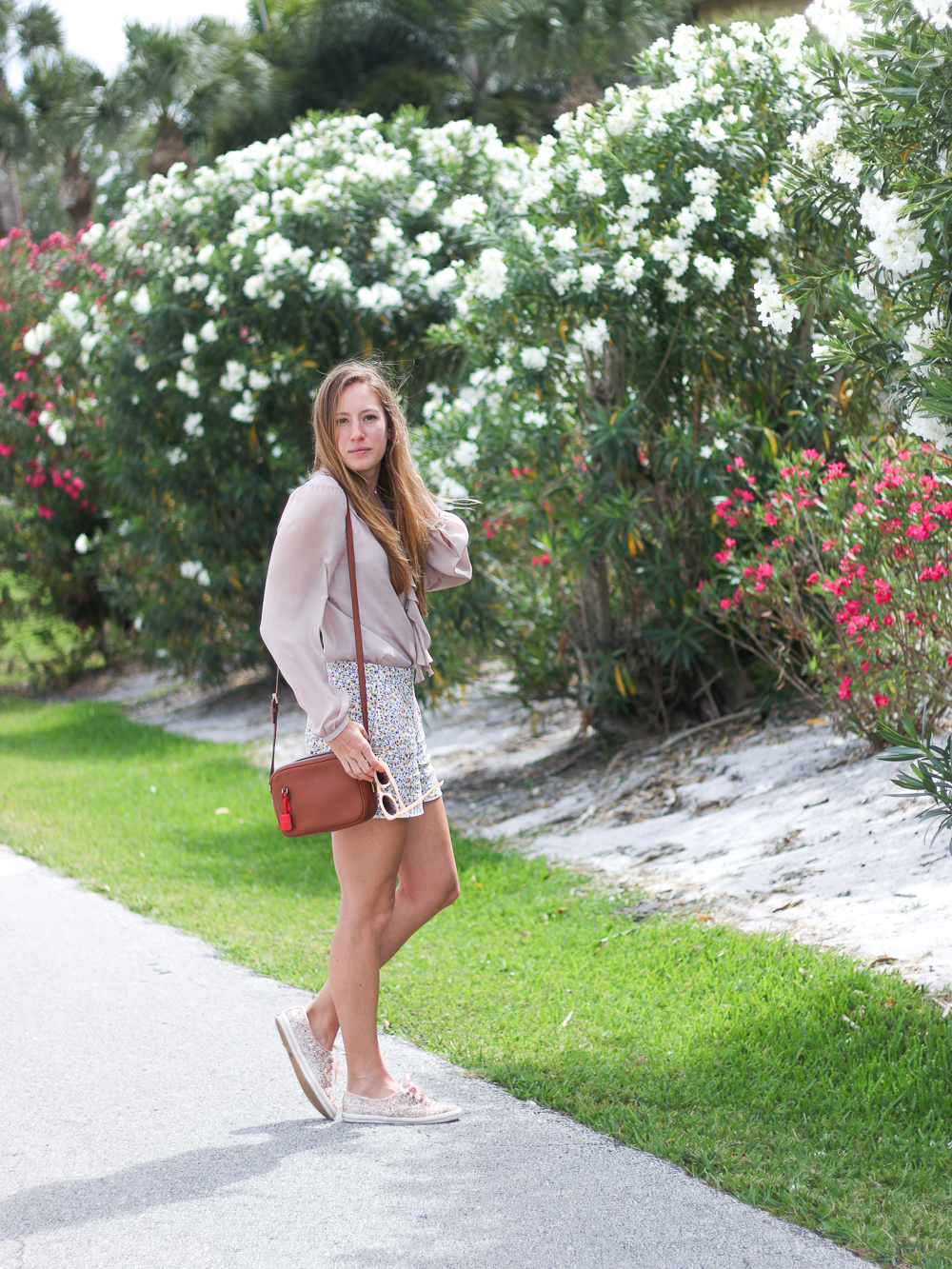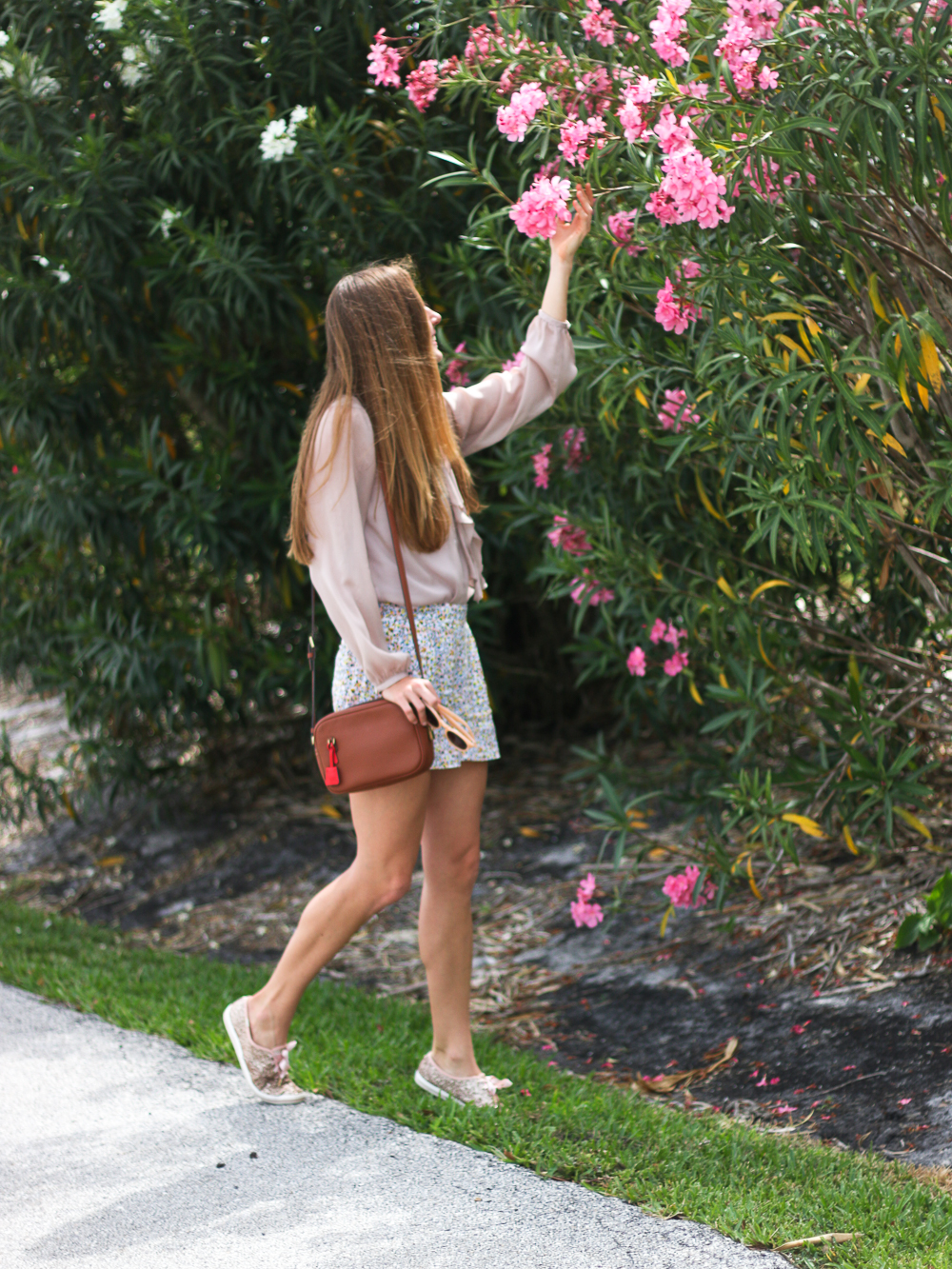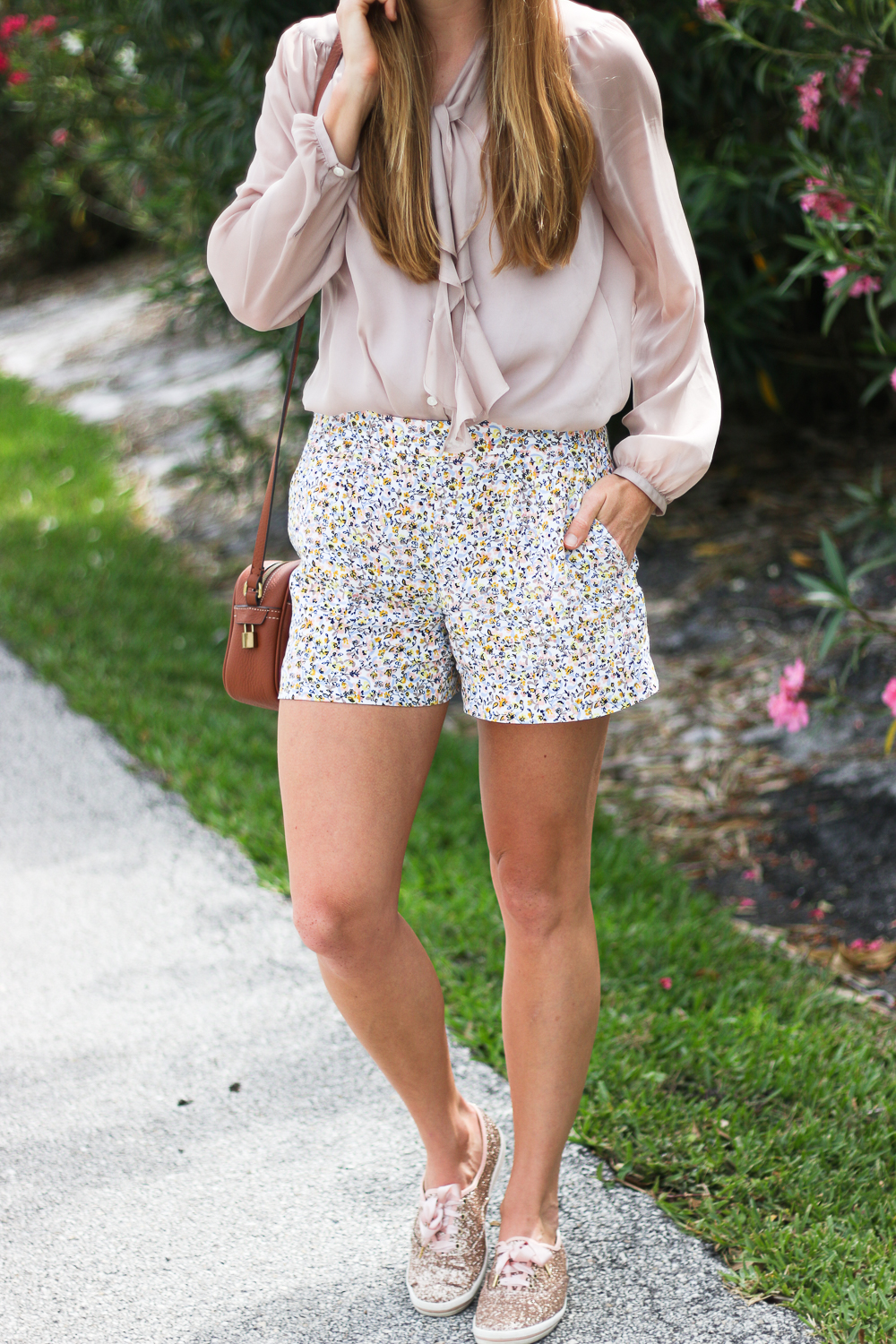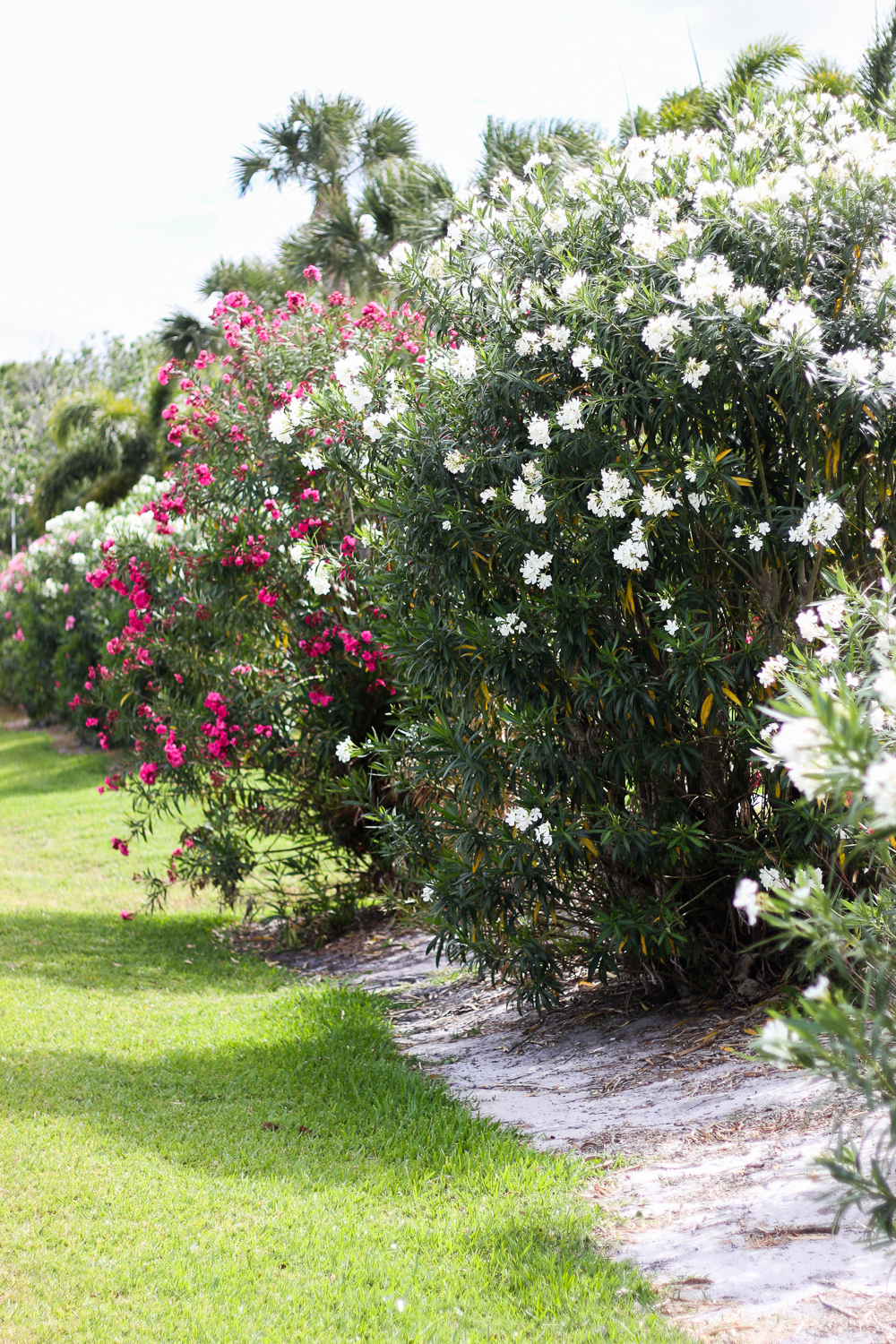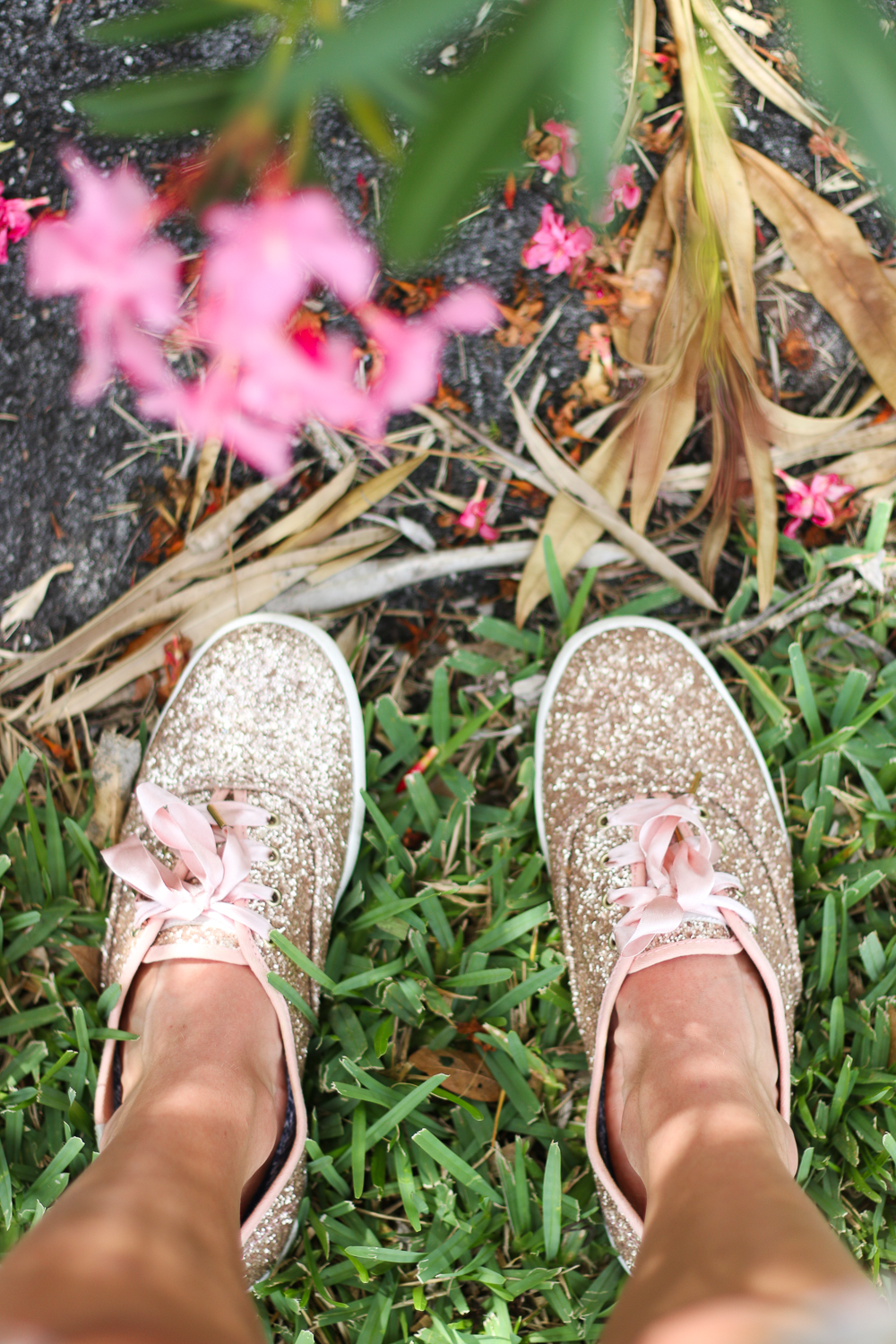 My sparkly Keds, they are surely a crowd favorite. I cannot wear these in public without getting a million comments on them and people asking me where they are from. They are a bit on the more expensive side but cost below $100. The glitter gives them that "I must add these to my wardrobe immediately feel". If your looking for a shoe that is really well made, getting married soon (my best friend wore the silver ones on her wedding day), or just want to add some sparkle to your shoe collection, I'd 100% recommend them! I like how the rose gold color adds some extra flair to my outfit and matches my blush blouse.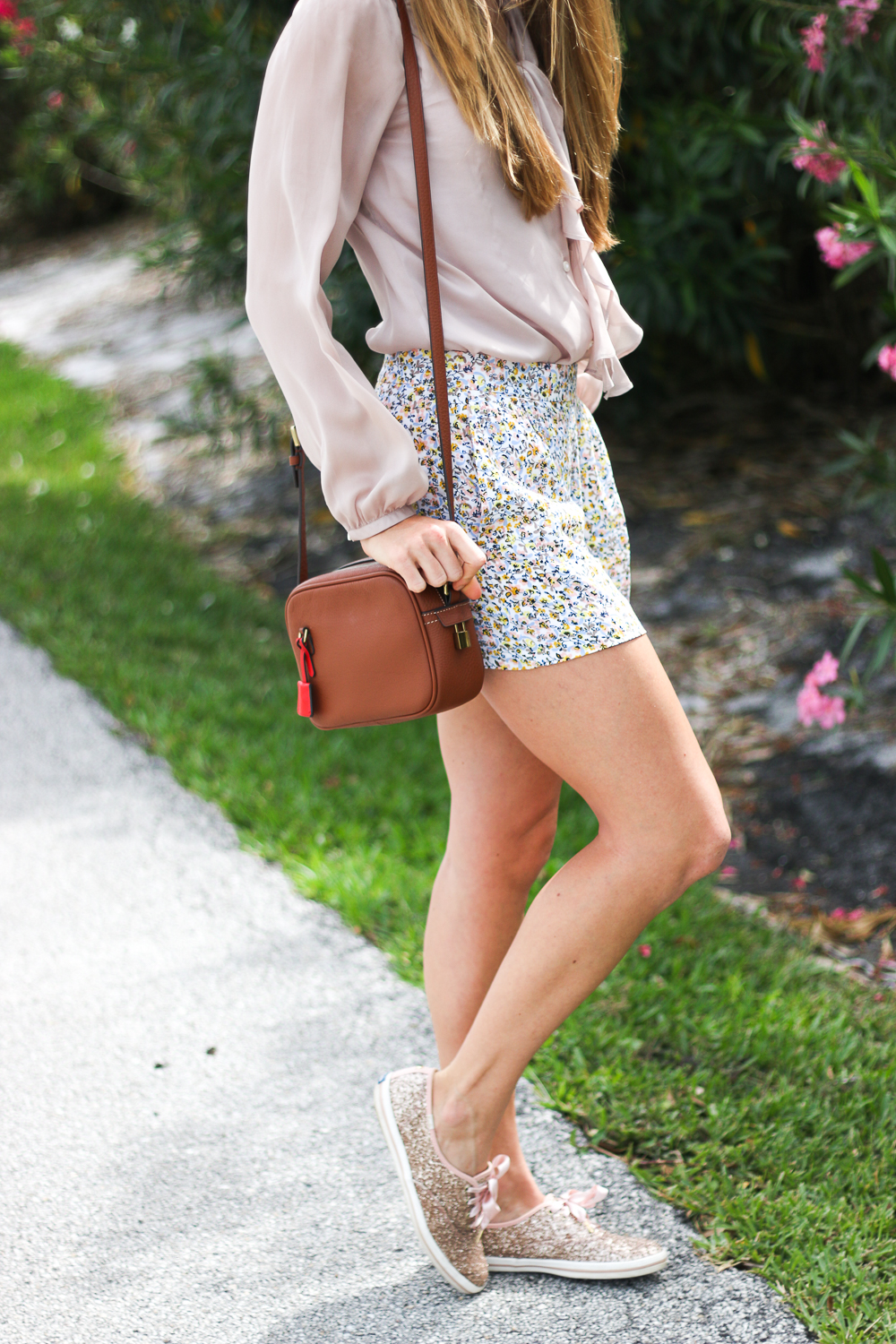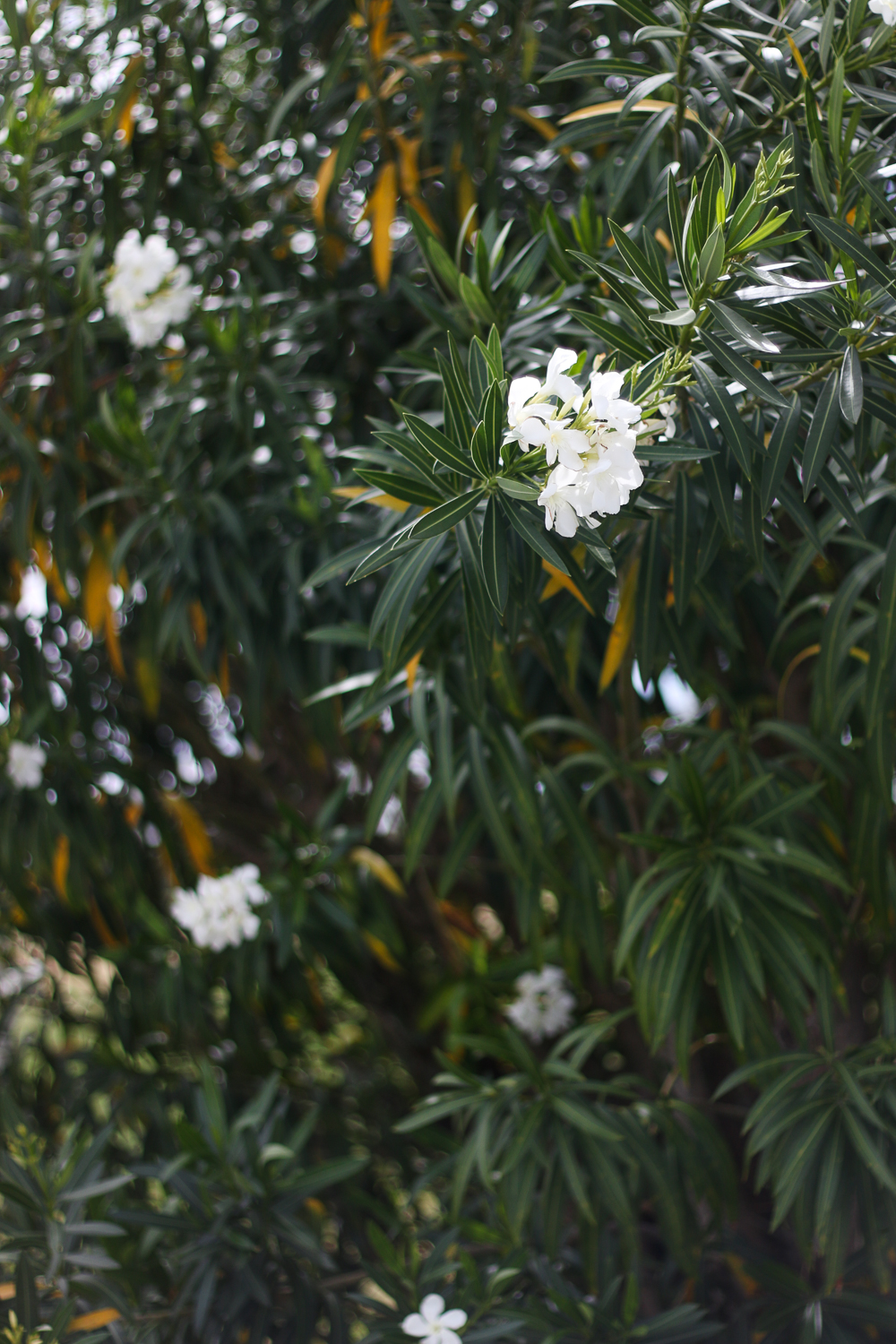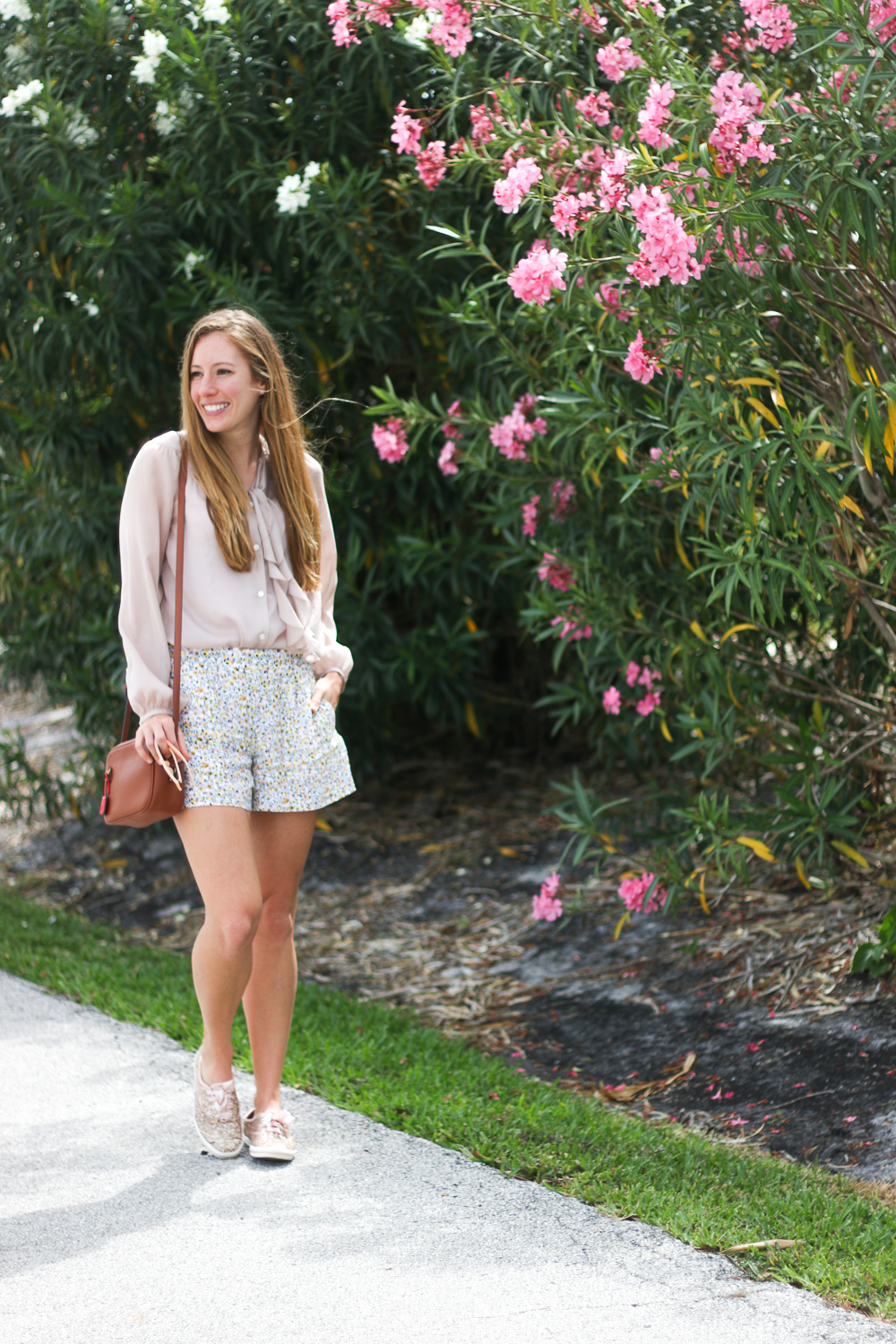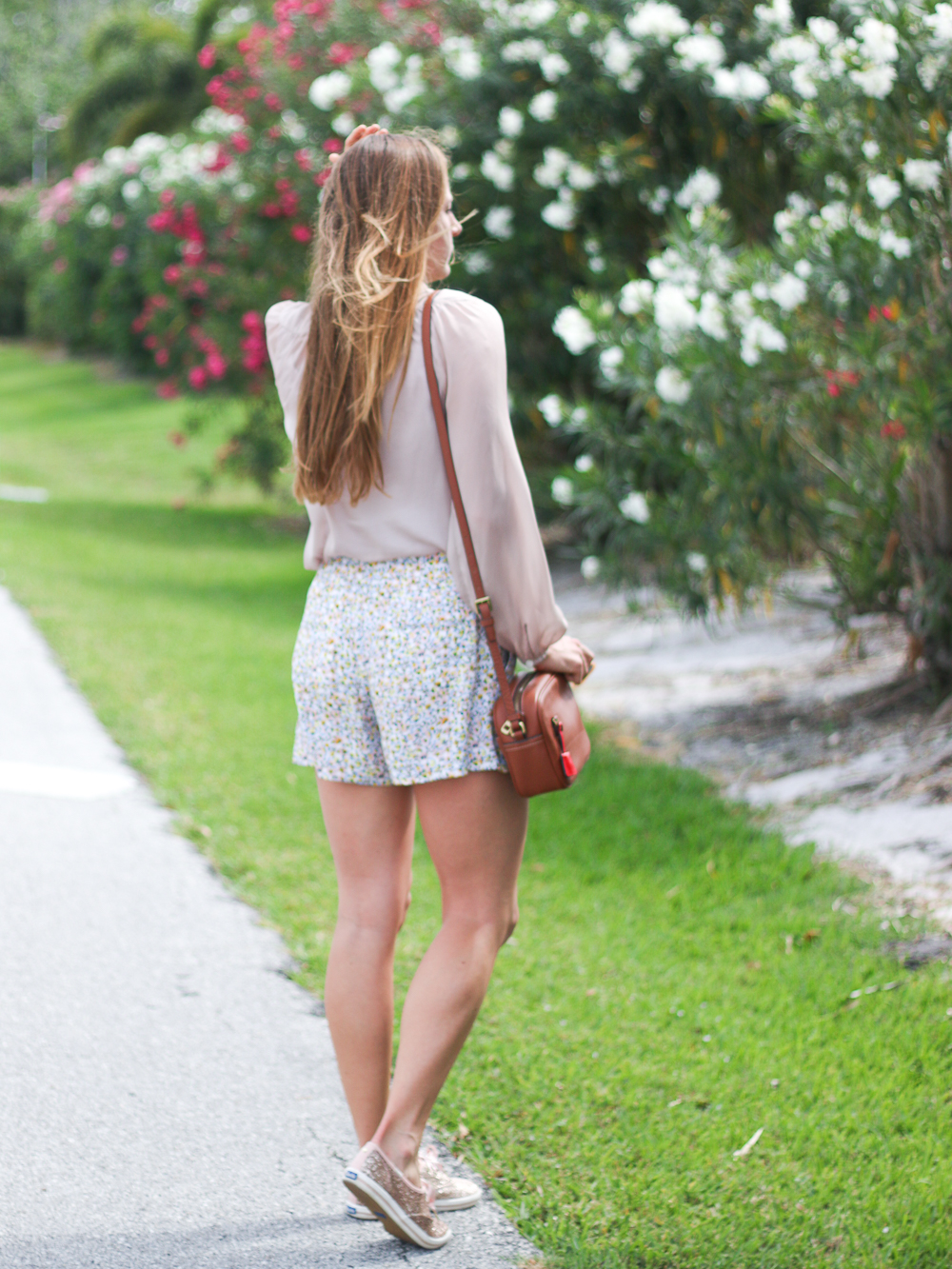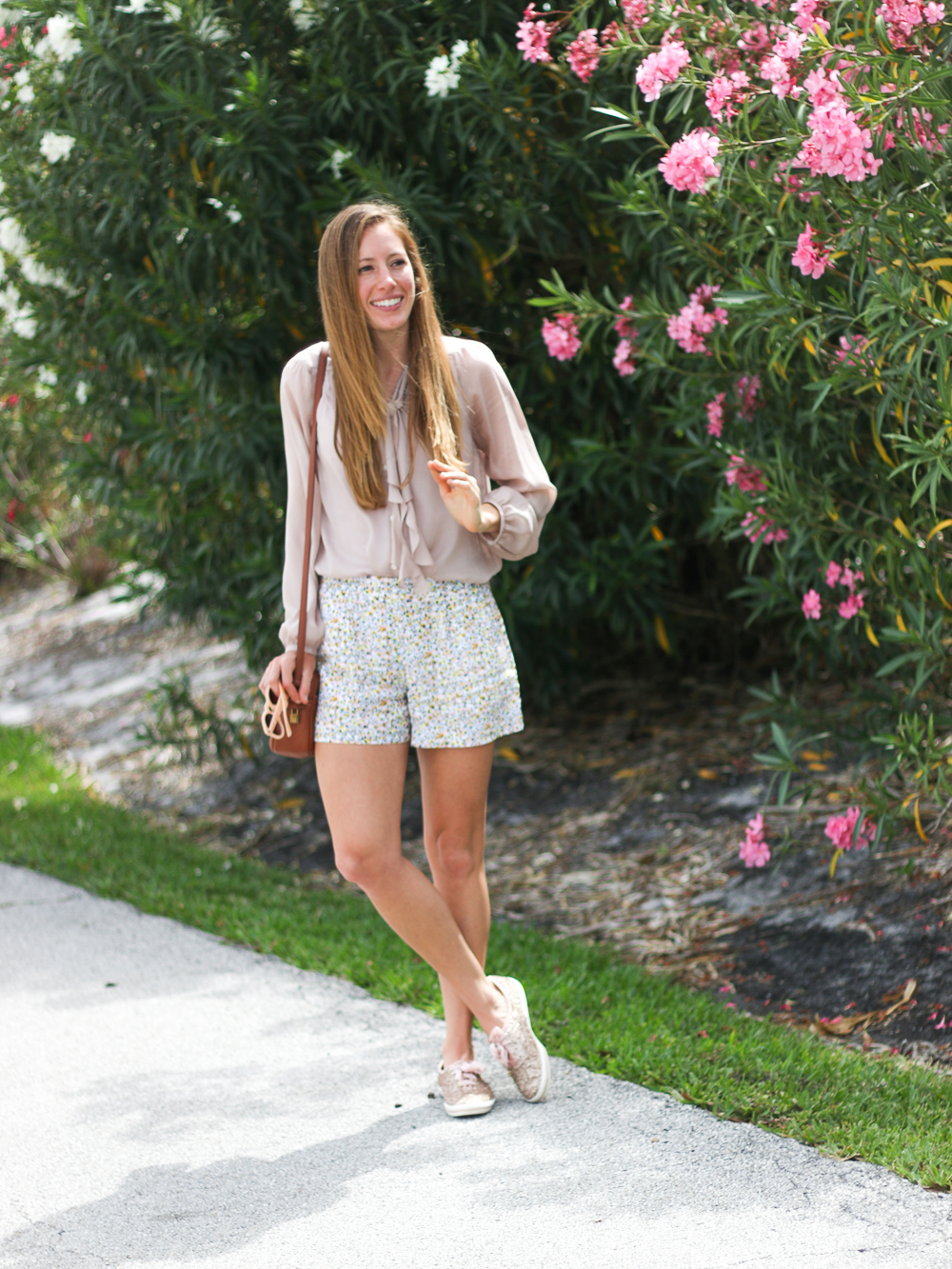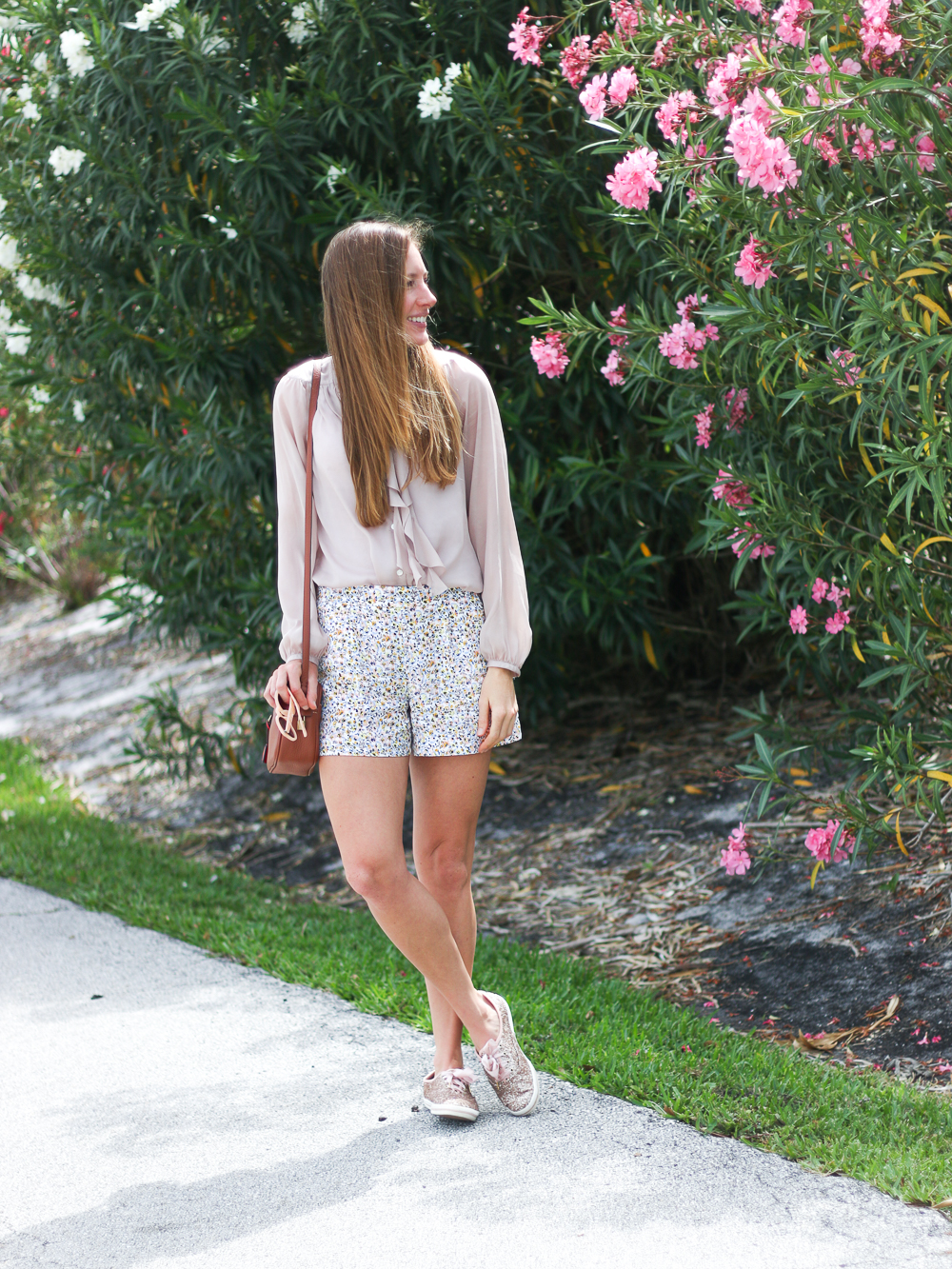 Outfit Details: LOFT Top (similar blush blouse) | Shorts: LOFT | Bag: J.Crew | Shoes: KEDS x Kate Spade
This weekend I will be traveling for an out of state wedding and I am hoping to see more beautiful Spring blooms. Maybe even a sunflower field or two! This frilly floral print romper or these tie waist floral shorts would be perfect to wear while exploring a new town and possibly flower fields.
A week from today I am moving into a new house. My parents wanted to downsize (yes I live at home with my parents), so we are just moving a few streets down. I had to pack a weeks worth of clothes for the current work week because I had to pack up my room before I left for the wedding. It's a little hectic leaving/packing for a wedding, getting back a day before we move and then arriving at a new house to never see my old home again. Once the moving and unpacking is complete and life starts to settle down, I will show you guys my new room! Haven't quite figured out how I want to decorate it yet but I'm excited to de-clutter a bit and start fresh.
Save
Save