Social media (specifically Facebook and Insta) are my two favorite tools that help me stay in contact with friends who live all over the world. A few weeks back, Colleen, a friend from Youth Group/High School days who I haven't seen in years reached out to me through Facebook and asked if I would style one of her cardigans from her ETSY shop. Of course I didn't hesitate and told her yes!!!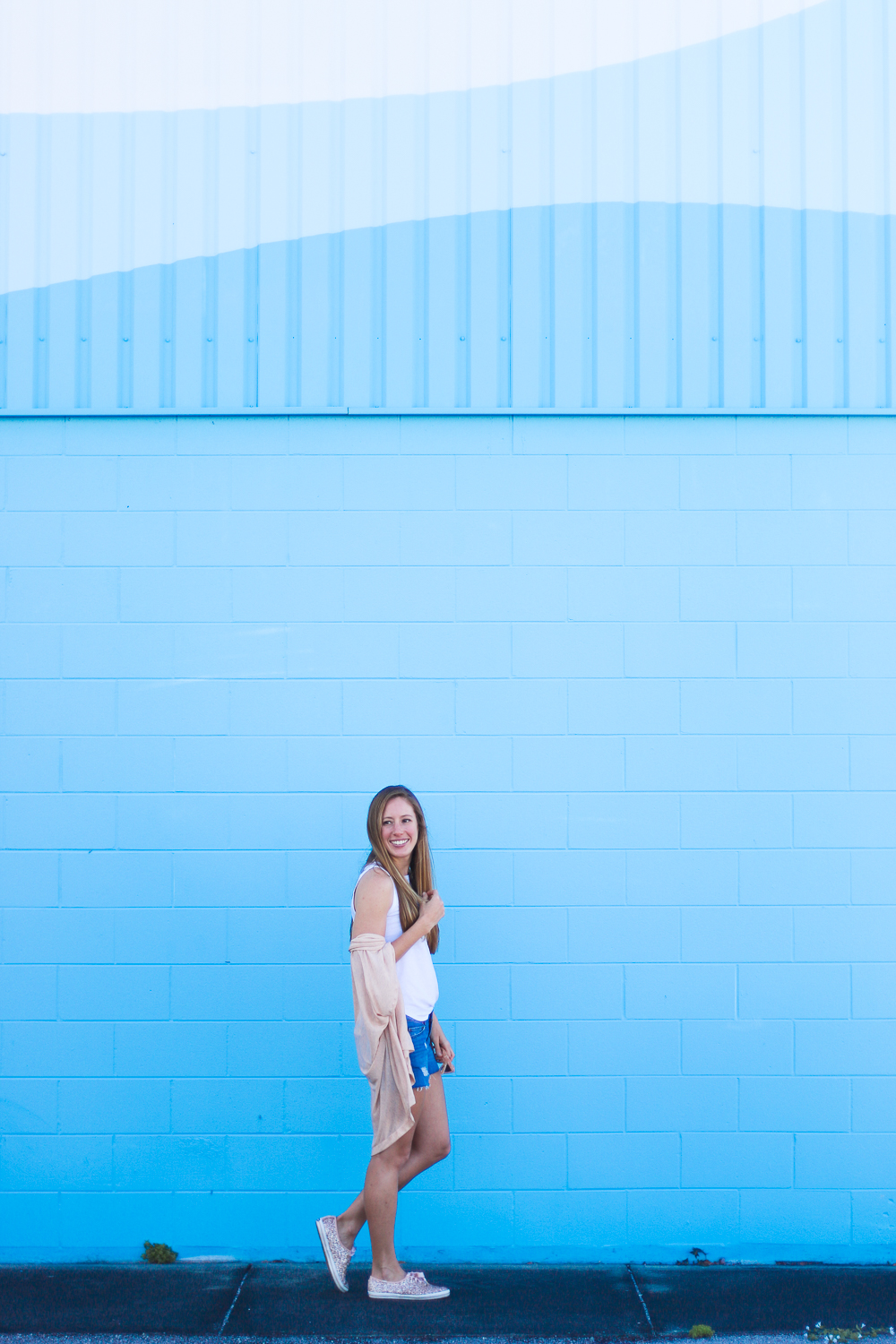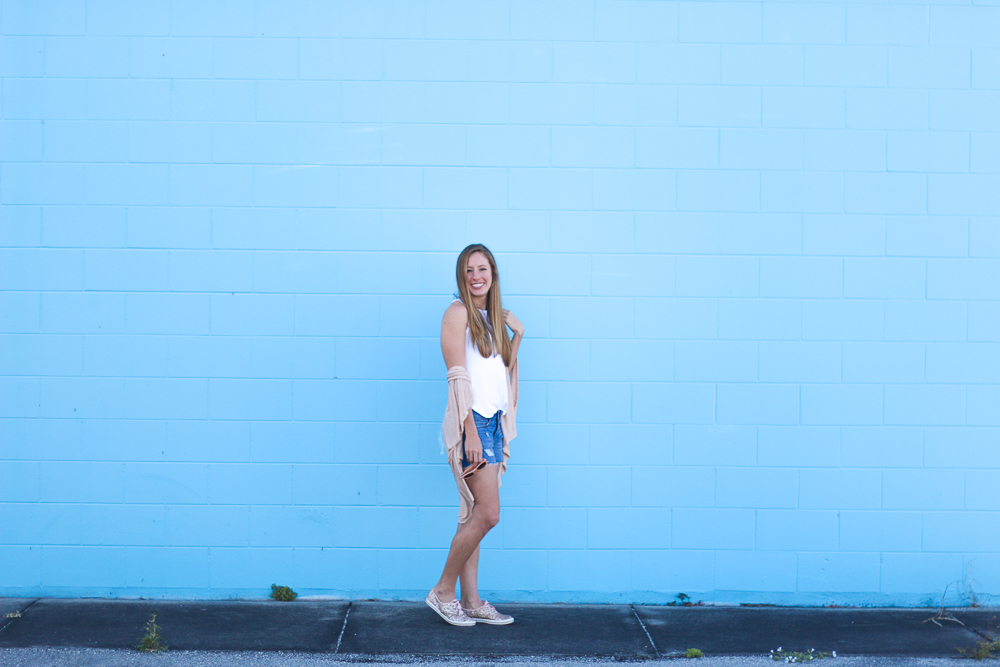 Firebrand Apparel Cardigan | LOFT Tank | LOFT Shorts | KEDS x Kate Spade Shoes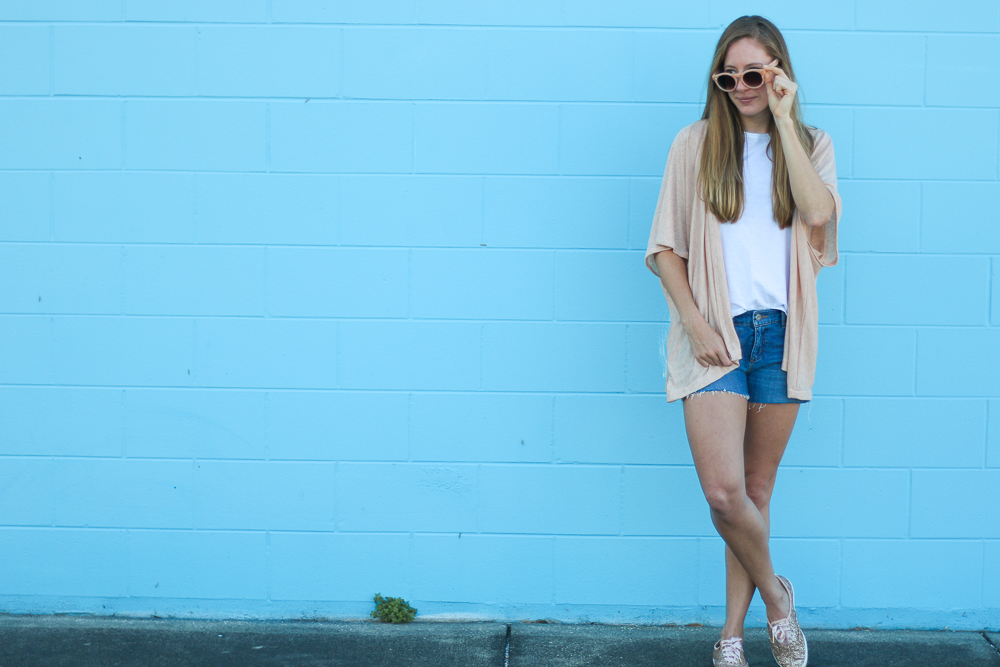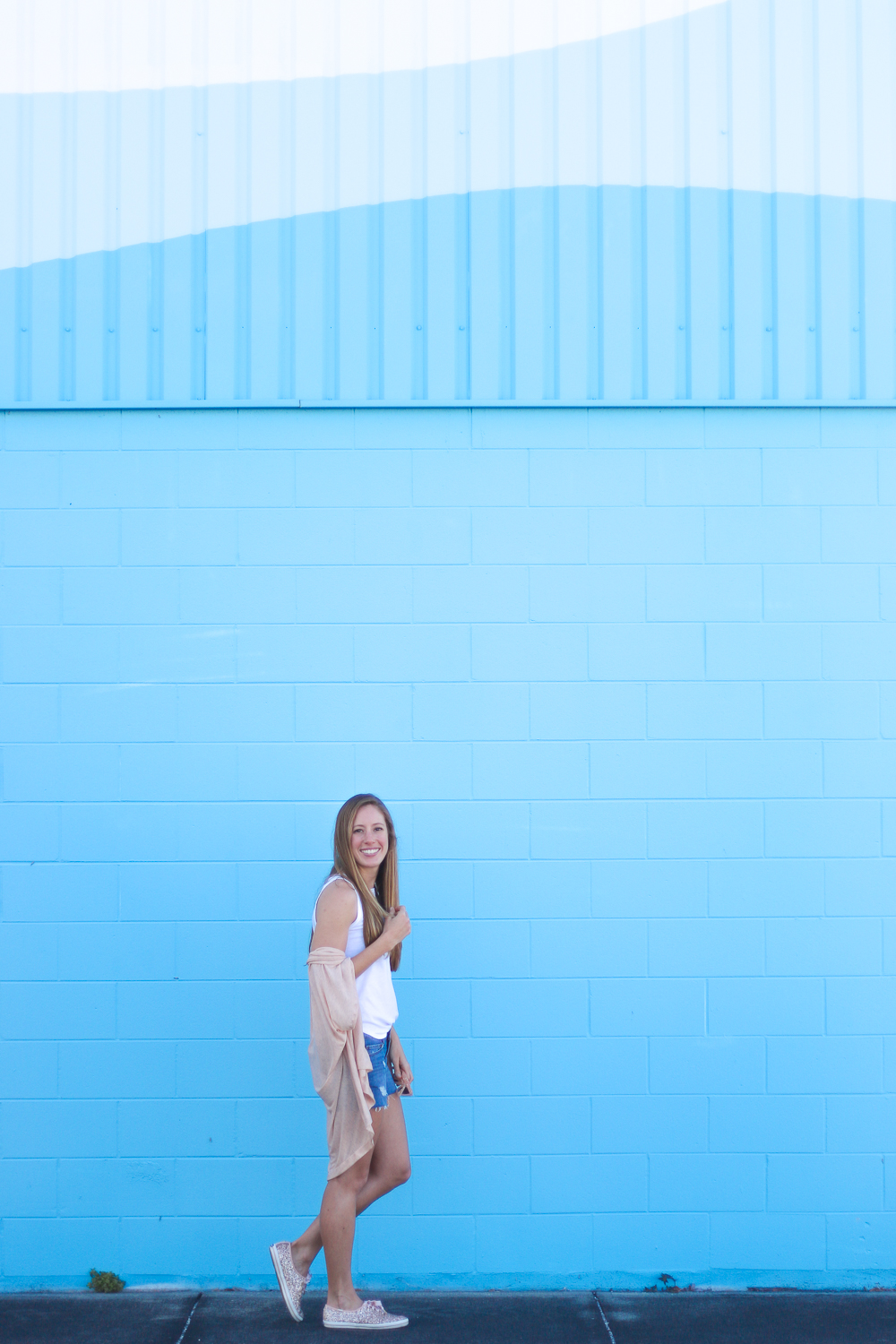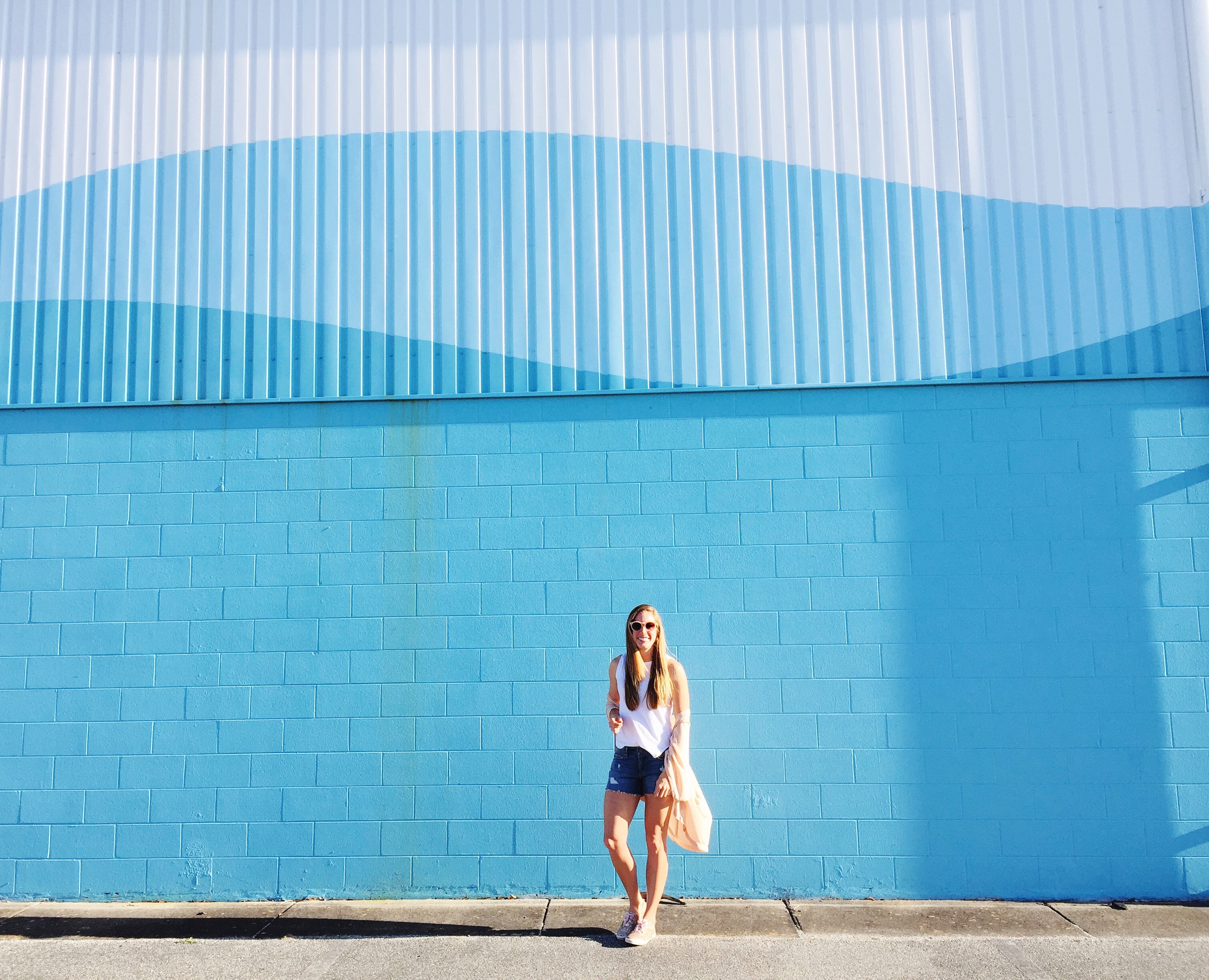 It's so much fun to support friends and their businesses! Colleen the owner of Firebrand apparel is a mom of two little boys and hand makes all of the cardigans in her ETSY shop. I met Colleen years ago at church and used to hang out at her house with her younger sister Briana. We used to have loads of fun during church beach days and picnics!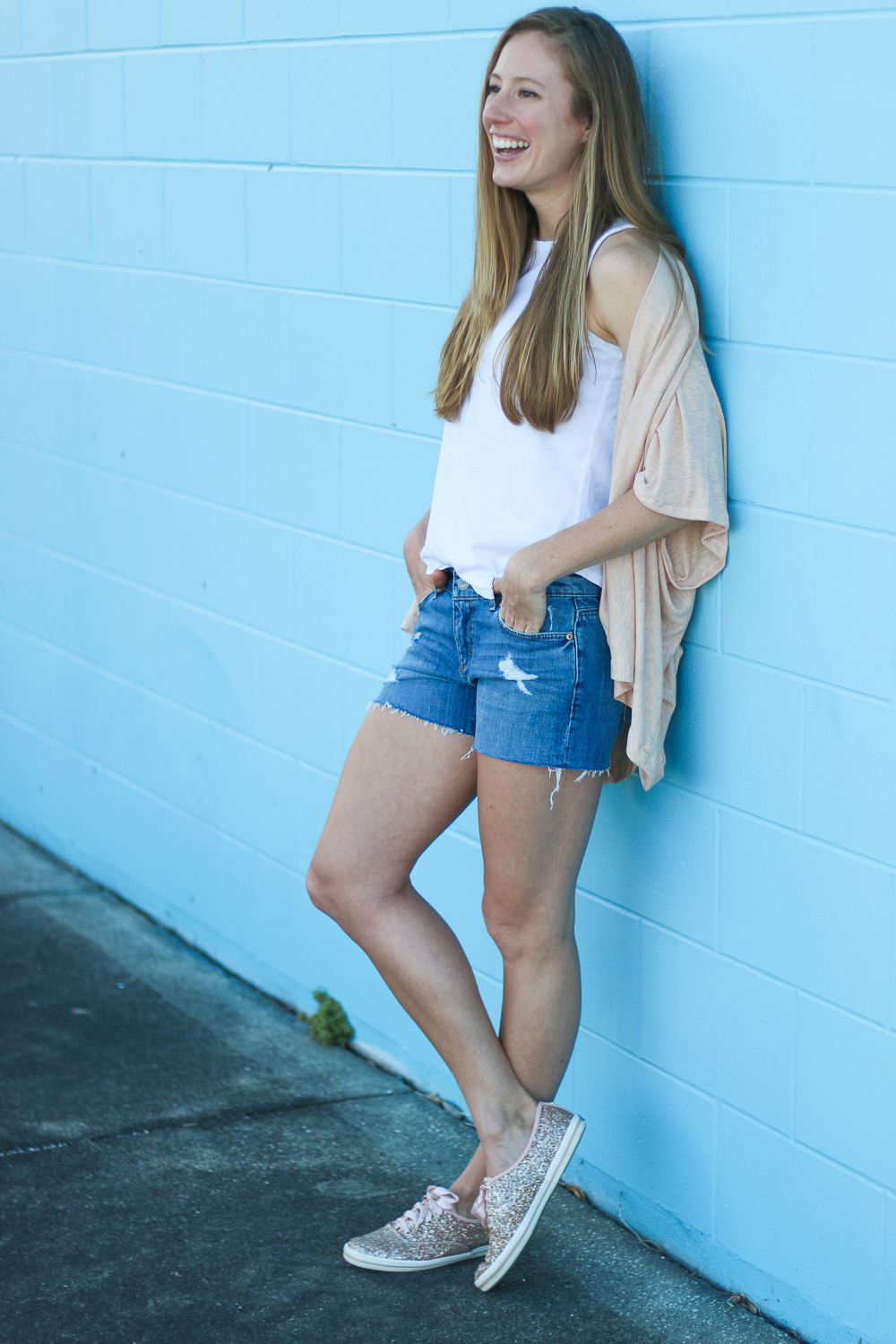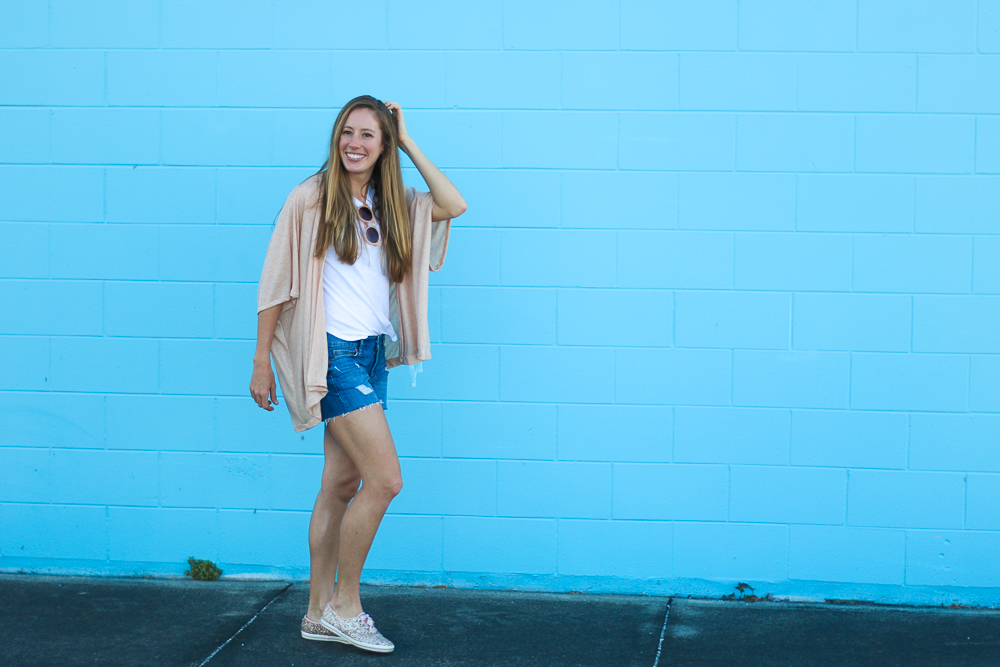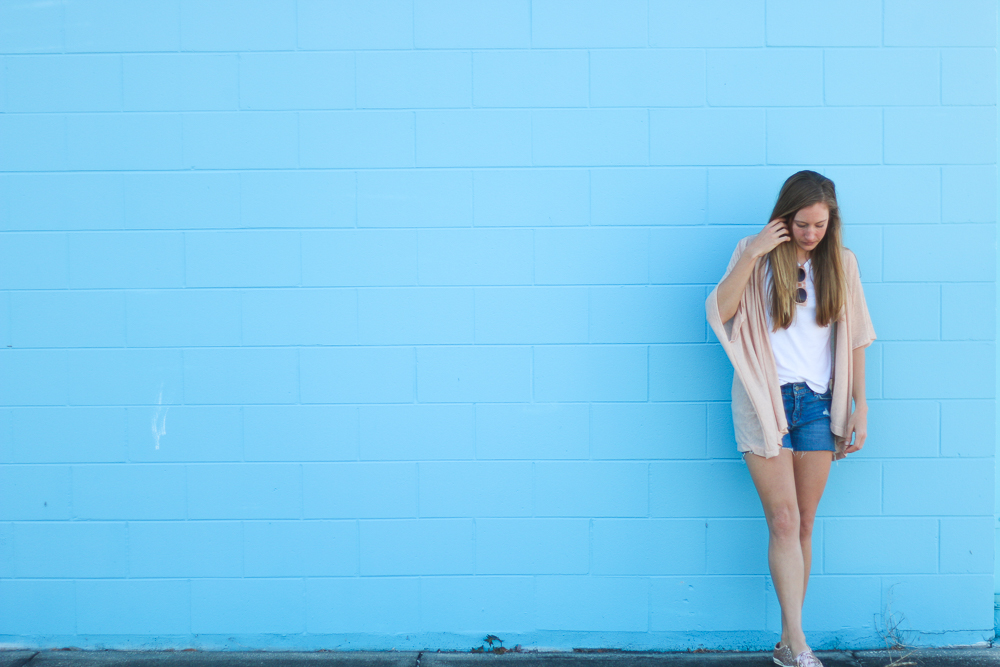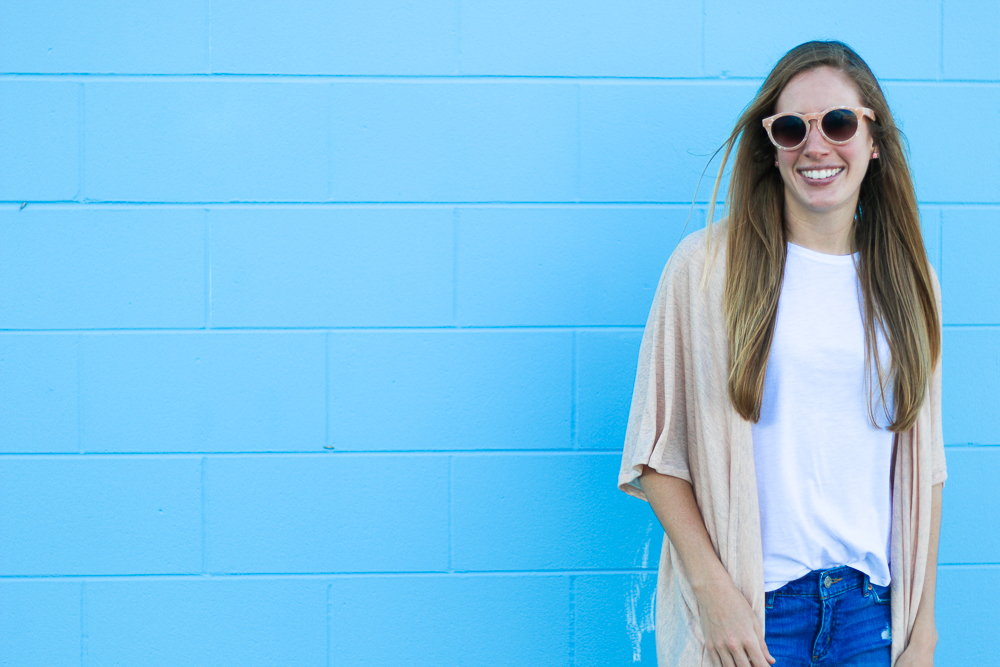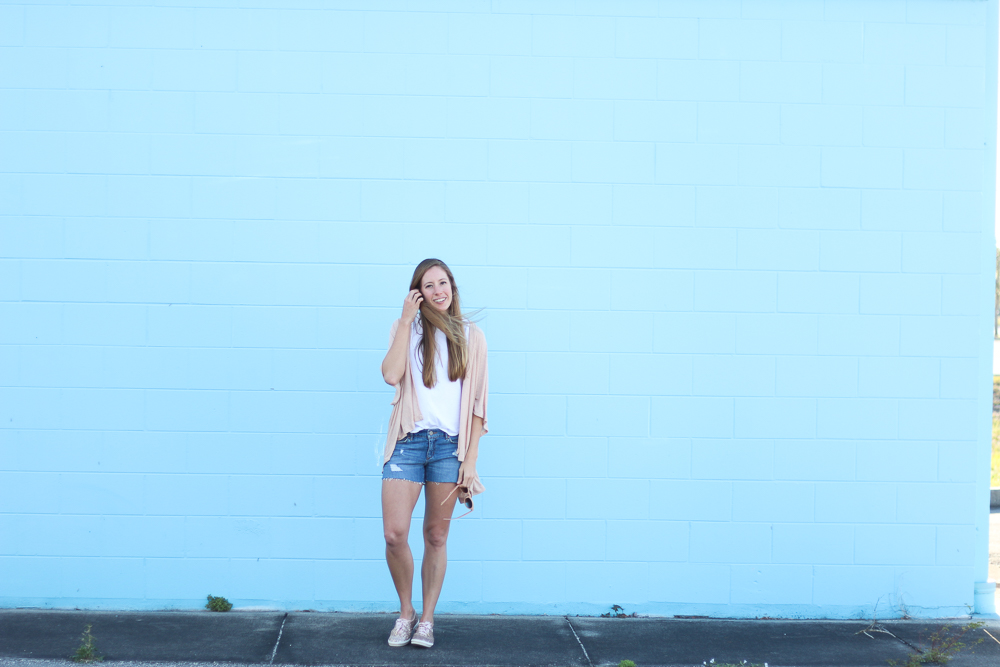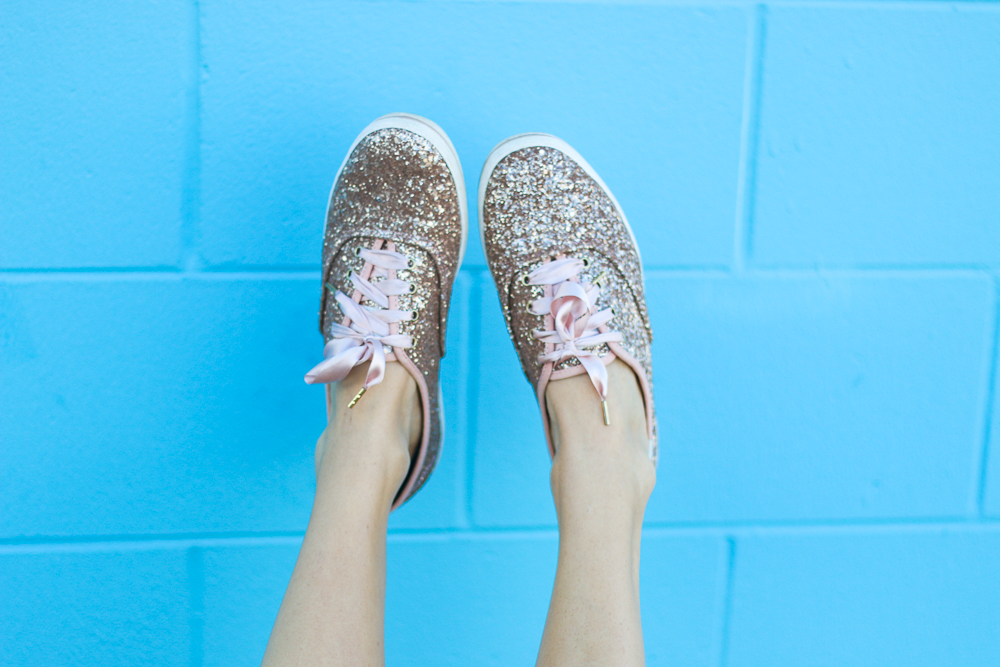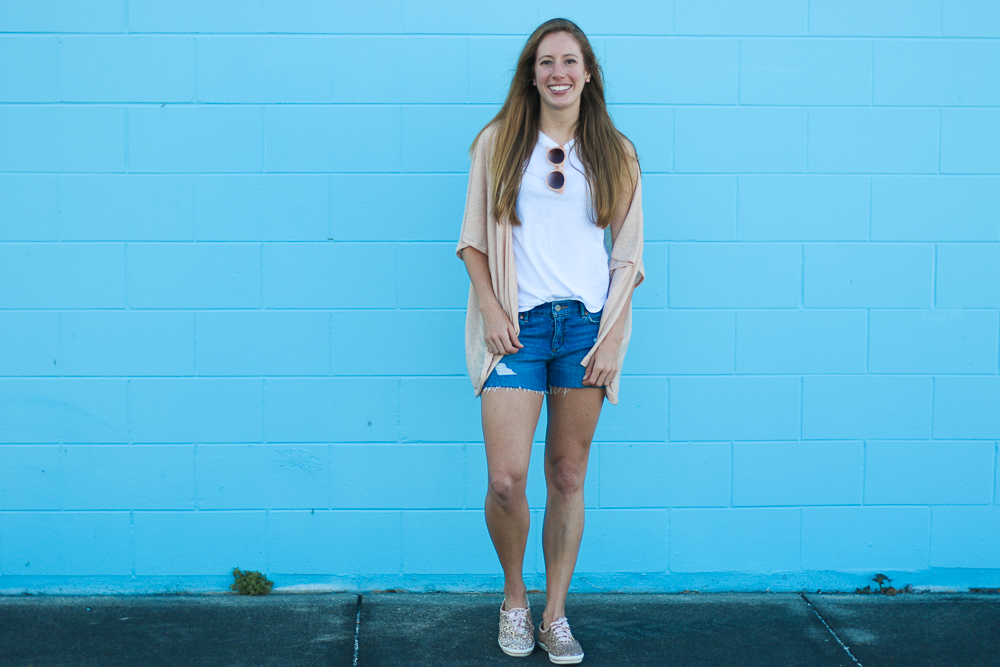 I absolutely adore the blush pink cardigan color for Spring! I plan on pairing it over patterned swimsuits in the summer as a coverup. Cardigans are always one of those "I didn't know I needed this until I had it" pieces in my closet. It's the perfect mix between a jacket and t-shirt. When you need a little extra warmth but don't want to wear a jacket in sweltering summer temperatures, it's a cardigan to the rescue.
Speaking of blush pink, can we talk about my sparkly KEDS x Kate Spade shoes for a second!? Aren't they the most wonderful/amazing/best shoe ever made. Originally they were purchased to wear for a friends wedding as her maid-of-honor but they have since retired and now live in my closet as what I like to call an "outfit enhancer" shoe. Whenever I need to dress up an outfit quick I turn to my trusty glitter Keds shoes. Works like a charm every time.
Be sure to follow Firebrand Apparel on Instagram and Facebook!
* Cardigan was gifted in collaboration with this post. Thank you again Colleen!
Save
Save
Save
Save