A few weeks ago my boyfriend and I made a pit stop to the FIT Botanical Garden. I've mentioned it before but we love adventures and finding new places to explore. My good friend Kelly first introduced me to the garden but it's been a favorite of Josh and mine to visit.
When walking around you honestly feel like your on a tropical island out in the middle of the ocean. We live in the sunshine state where everyone comes for a relaxing beach vacation but I can guarantee you the part of Florida I live in does not all look like this. Although I wish my backyard did!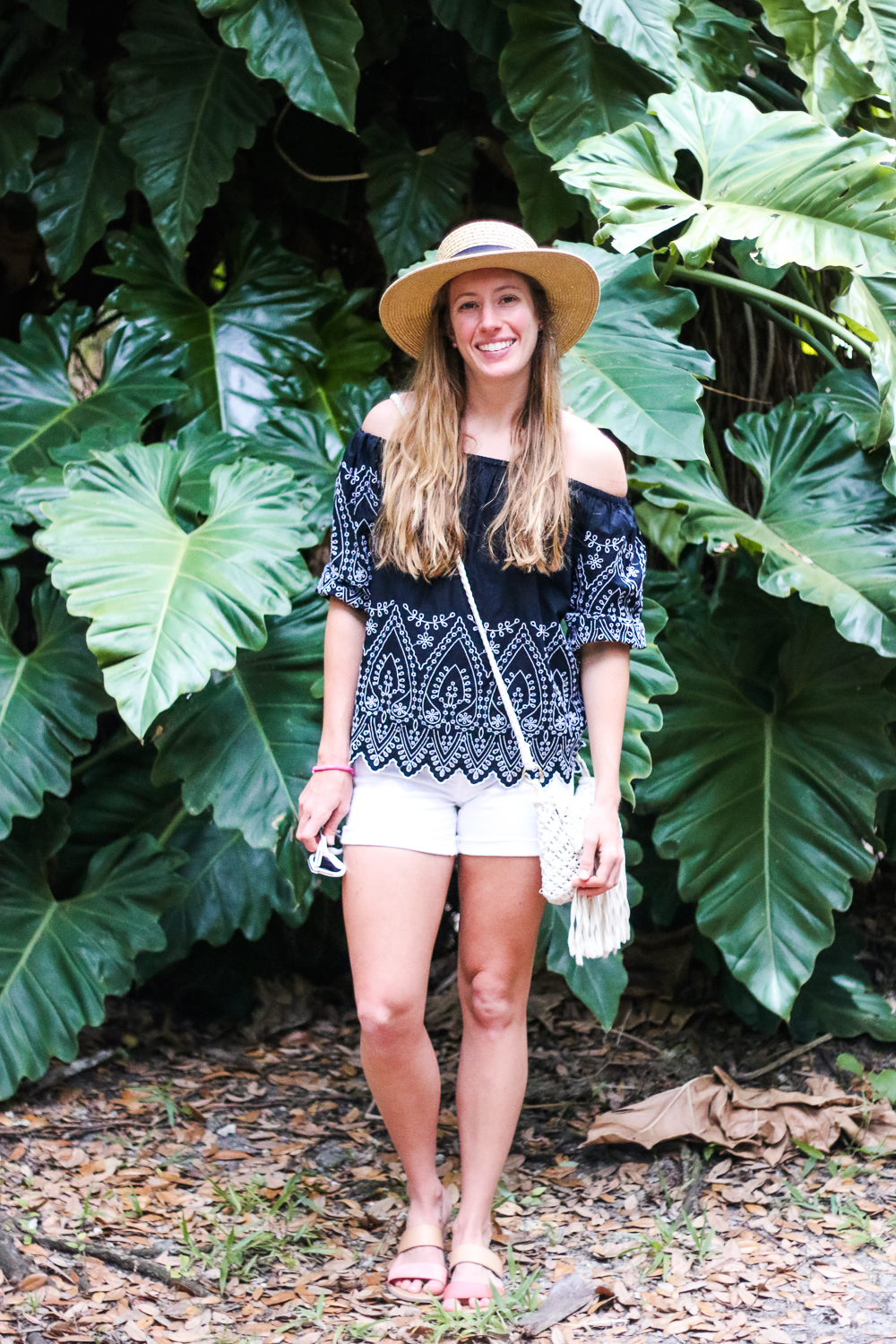 Gap Top | American Eagle Shorts | Old Navy Shoes (really cute similar ones here) |
Target Bag (similar) | Hat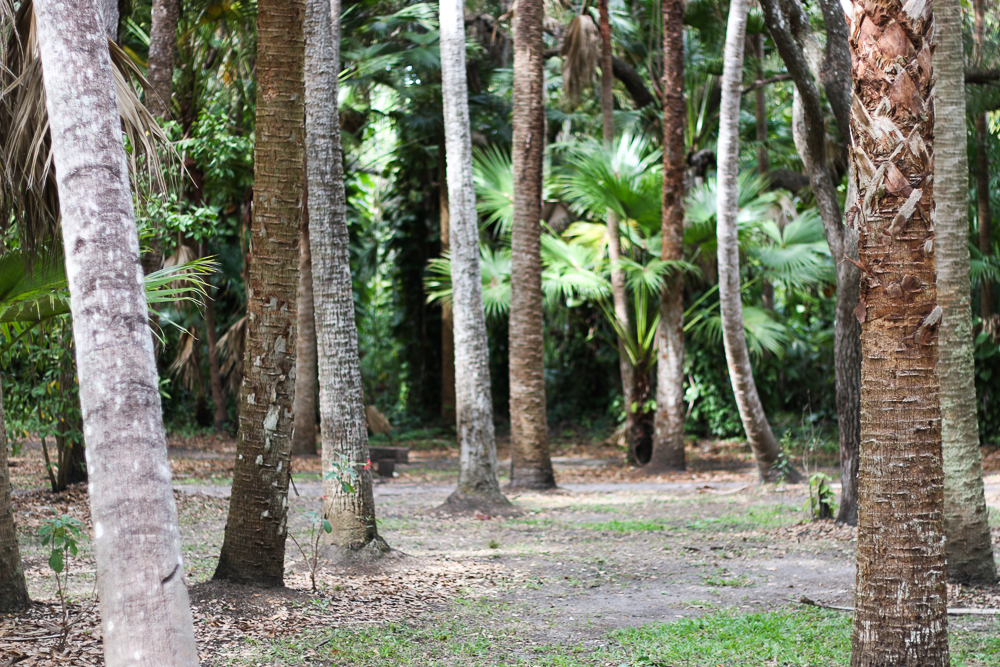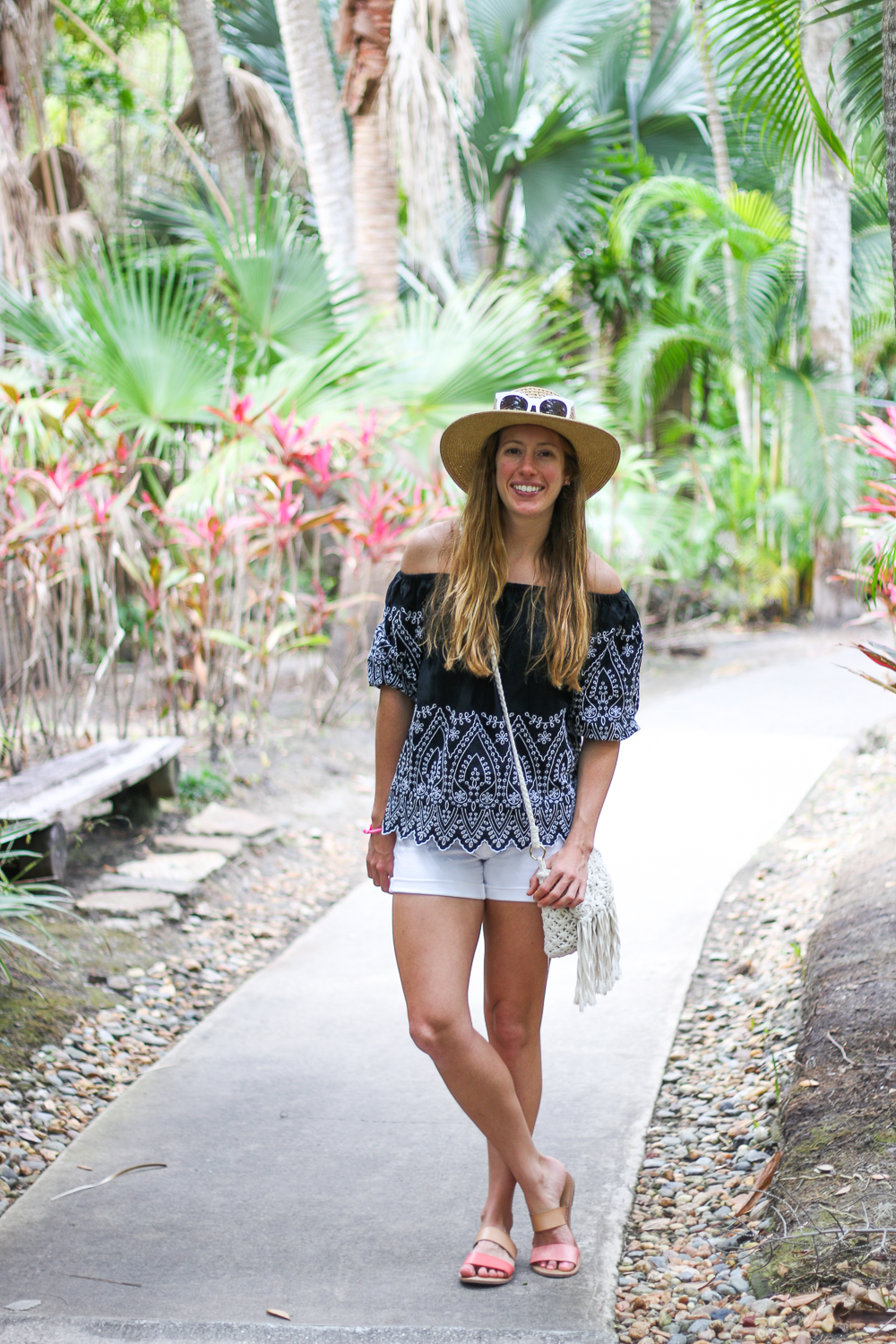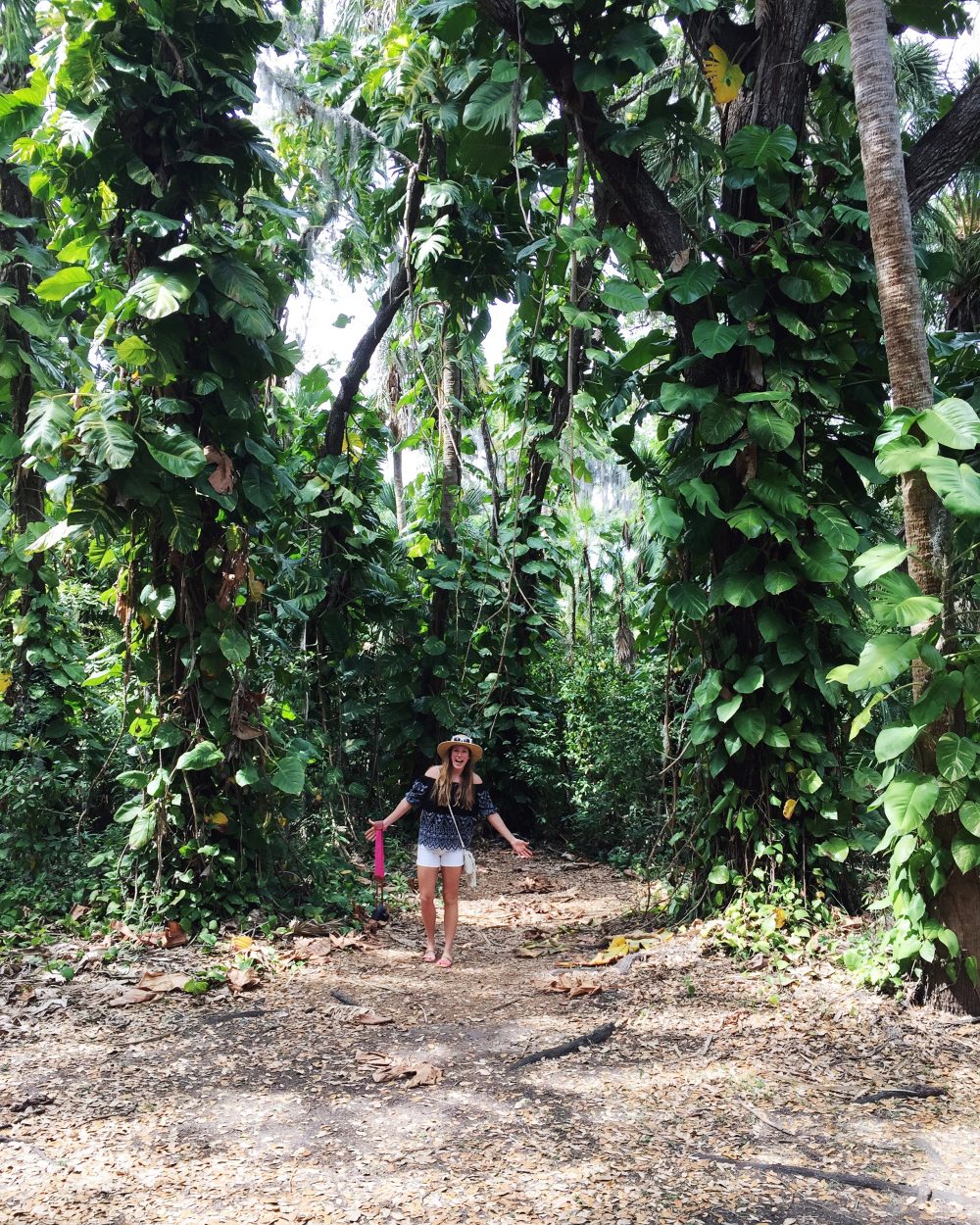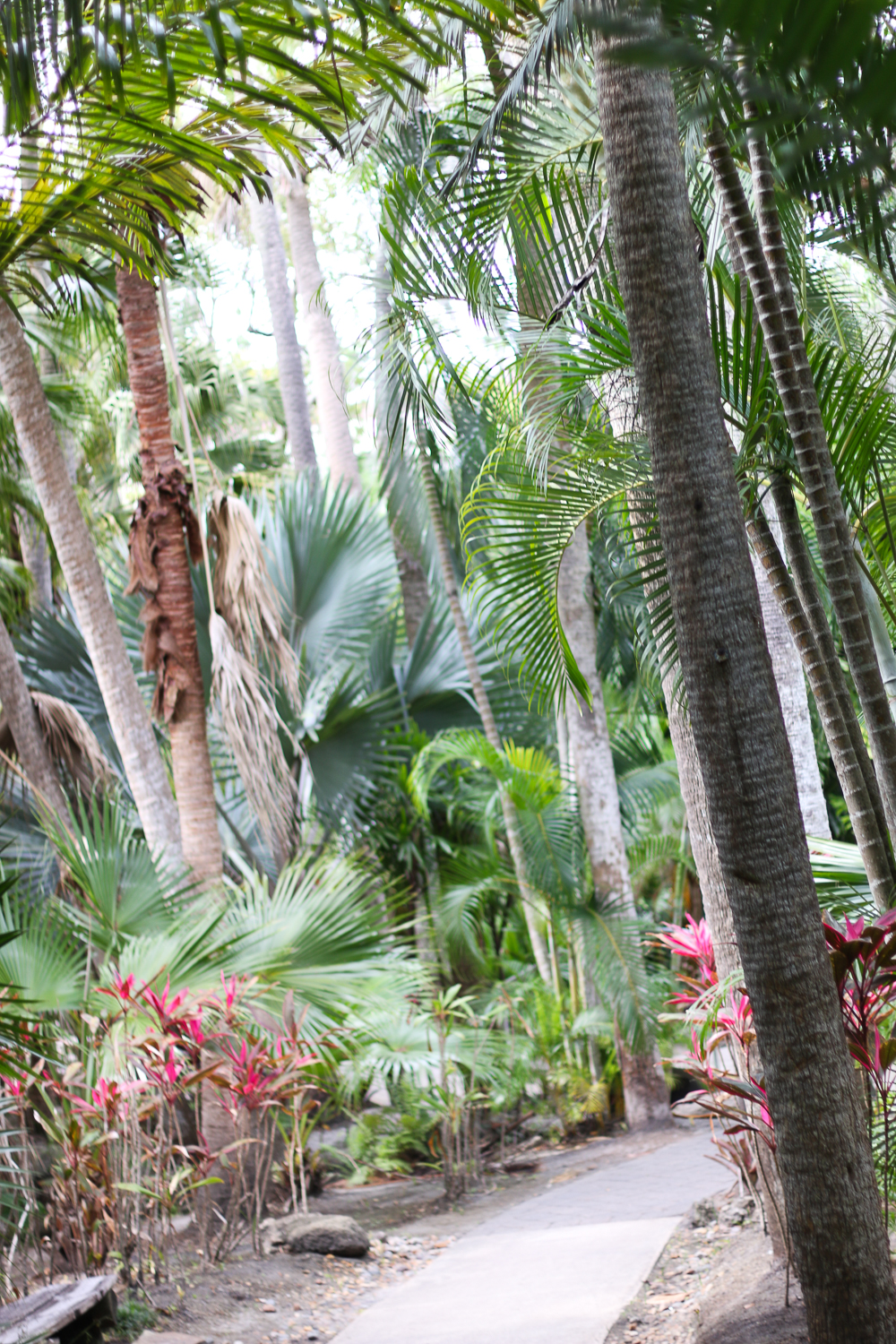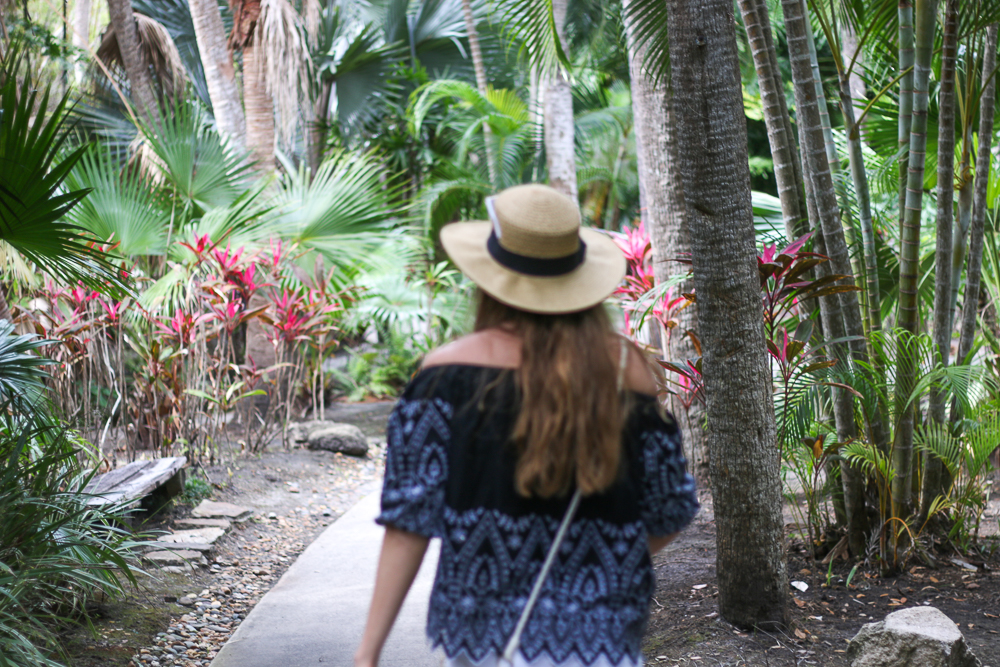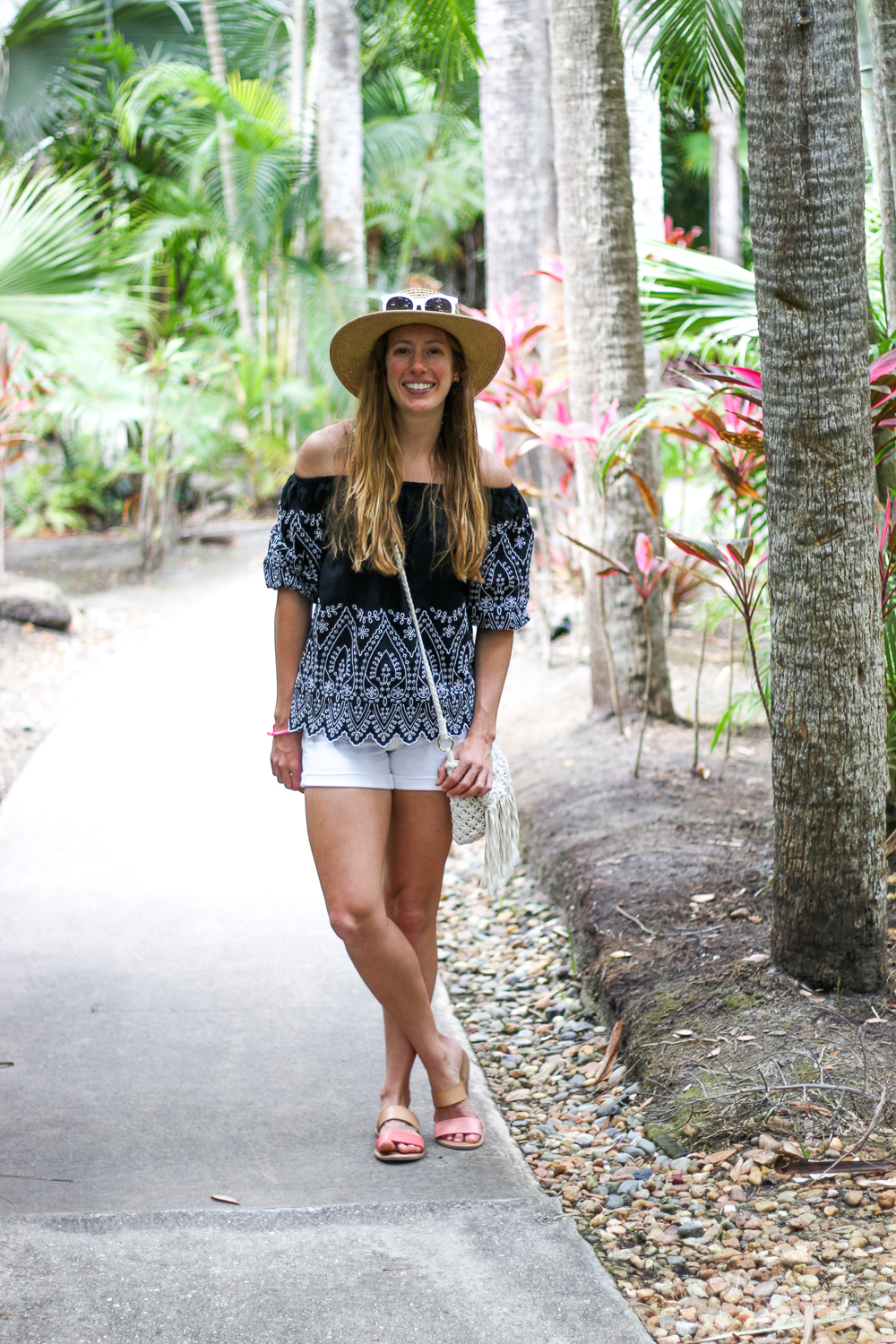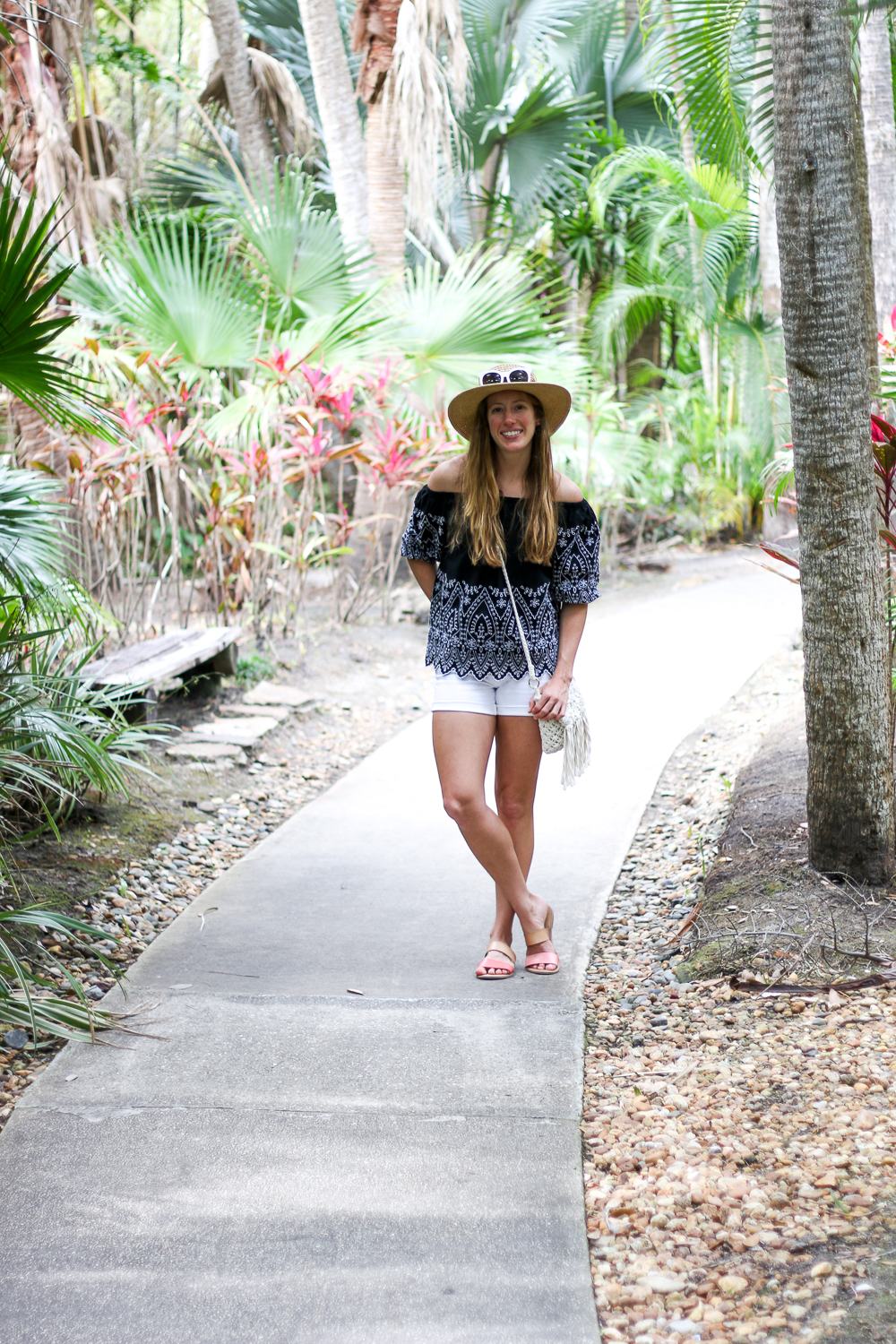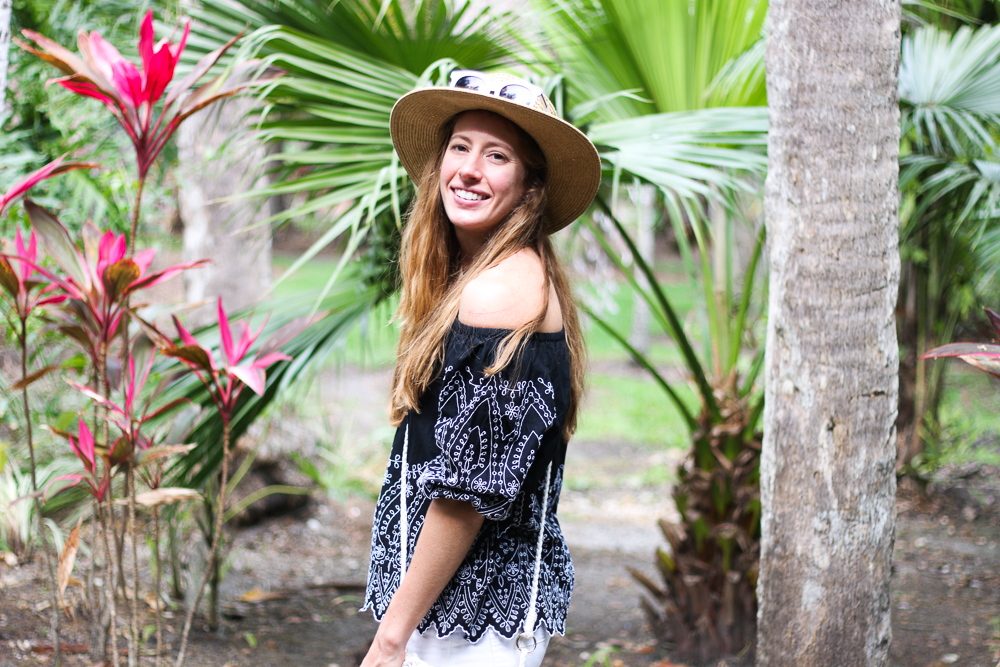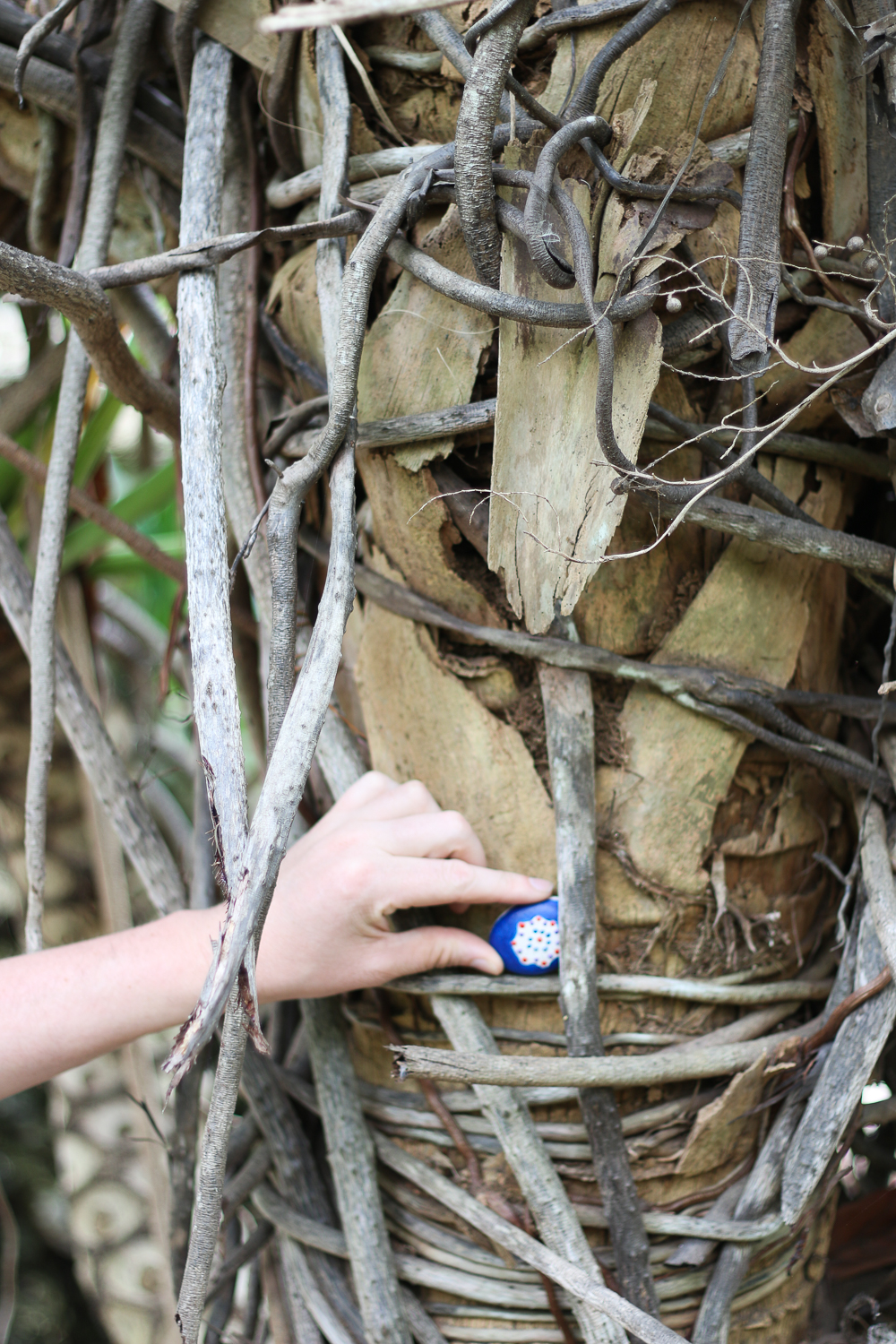 The main reason we came to walk around was to hide our painted rocks in different parts of the garden. I explained about the rocks in my weekend Easter post. Basically you paint rocks and then place them around town for others to find. I totally forgot to share this photo in that post so you get to see it now! My favorite place where Josh hid a rock was when he climbed way high up into a tree and set it on a piece of wood someone placed in the branches as a makeshift bench.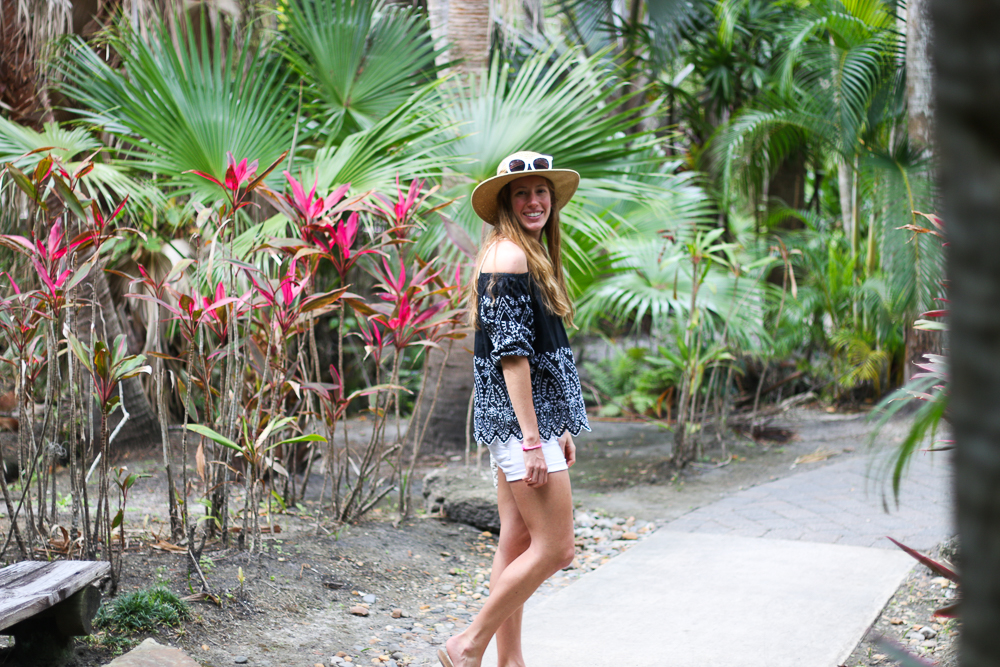 Gap Top | American Eagle Shorts | Old Navy Shoes (really cute similar ones here) |
Target Bag (similar) | Hat
Weekends for me are usually pretty casual when it comes to getting dressed. I've mentioned it a million times but I am an avid shorts lover. You will almost always see me wearing shorts come summer time minus work days. My white roll up shorts are my fav go-to pair right now. I love the tight fit and their really stretchy for days like this when we treck through dirt and climb trees to hide rocks.
The off the off-the-shoulder embroidered shirt was bought on sale during Easter weekend when I went shopping in Orlando. Can't keep my hands off those off-the-shoulder tops. I just ordered 3 new ones that I am expecting in the mail this week. Houston we may have a problem. All for the sake of the blog! The top is an XS and even that I feel I could have gone down to an XXS/XXXS but after looking at the shirt on the Gap website I realized they labeled it as over-sized. Not particular fond of that wording unless it's used for a sweater, but look I'm wearing it and am making the over-sized look work!
Save
Save
Save
Save
Save
Save
Save